Going on a cruise is a great way to discover new places, experience different cultures and make new friends. You can incorporate many eco-friendly habits on your travels that you do while at home. For this article, we spoke to several bloggers who gave us some helpful tips and advice on how to be a more conscious cruiser.
1. Pack natural toiletries in your luggage
The shops are full of natural toiletries, from toothpaste, haircare and shower gels. Packing as many natural products as possible is one way to be an eco-conscious traveller. Yanar from Brighter Shade of Green recommends using companies which pride themselves on being kind to the environment. "My favourites are anything from Weleda, Green People and Neal's Yard Remedies. They are always in my travel bag and they all do minis. I also love multi-tasking eco-products such as Dr Bronner's liquid soap."
These companies pride themselves on being cruelty-free as well as being free of harsh chemicals in their ingredients.
2. Consider bringing "naked" products with you
UK-born cosmetics company Lush is on a mission to reduce the amount of plastic packaging for their products. The company's co-founder Mark Constantine commented on the issue on their website: "Packaging is rubbish and for too long we have had to suffer excessive amounts of it. Now that the true financial and environmental costs are becoming obvious, customers are challenging manufacturers and retailers to cut the wrap."
The company created their first package-free shampoo bar in the 1980s and since then many more products have been created without the use of plastic bottles or pots. They claim their shampoo bars are the equivalent of three 250g bottles of liquid shampoo, which is great for people who travel for weeks or months at a time. Another great product for travellers is their naked shower gel, a solid shower gel bar.
Cutting back on plastic-bottled toiletries not only helps reduce waste, but also helps save space in your suitcase.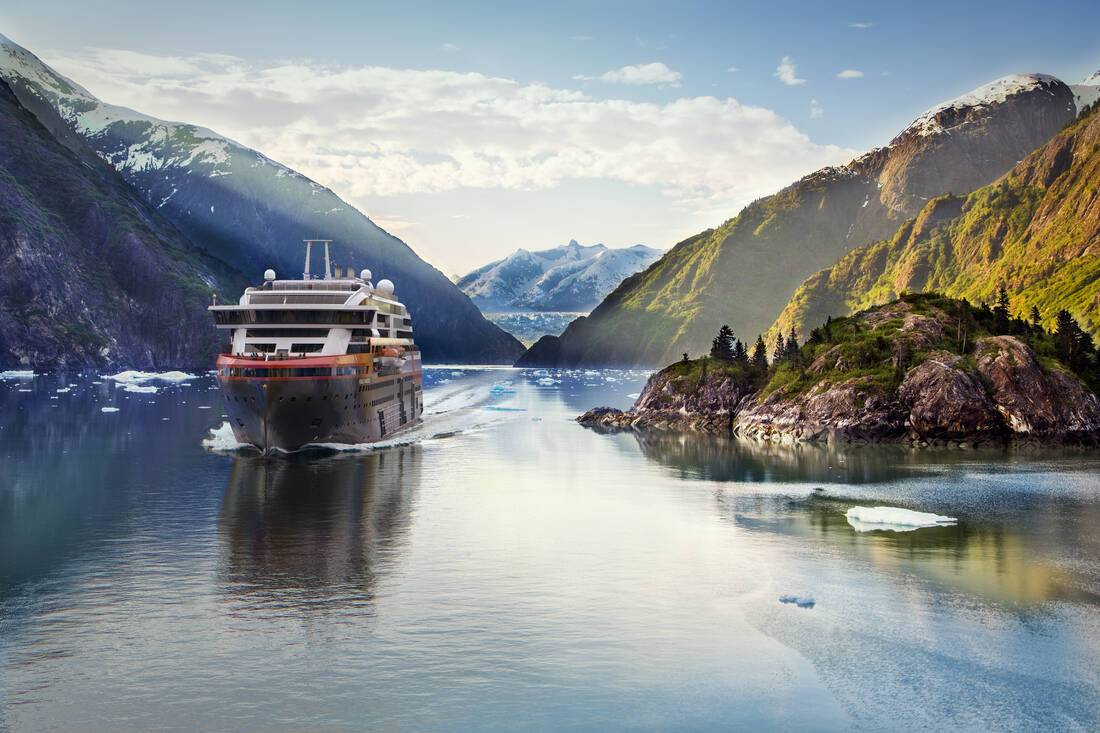 3. Eco-friendly cruising
Yanar explained that while an eco-friendly cruise may sound like an oxymoron, more and more cruise lines have taken the step to develop innovative sustainability plans. Her advice is to "look for information about measures for waste management, fuel and energy saving, water filtering systems, solar panels on decks and recycling initiatives.
Hurtigruten is an example of a cruise line working on providing a green future for the cruising industry. The Norwegian cruise, ferry and cargo operator continues to work on creating the world's first silent and fully electric Arctic and Antarctic ships.
In 2018, Hurtigruten and Rolls-Royce signed a letter of intent to retrofit up to nine existing ships to run on LNG and battery power. The first two hybrid-powered expedition ships are called the MS Roald Amundsen and MS Fridtjof Nansen after well-known Norwegian polar pioneers.
Both vessels are due to launch in 2019 and will sail on electrical power, which means holiday-makers can experience adventures all over the world sustainably. The MS Roald Amundsen is the first ship Hurtigruten will add to its fleet that will reduce fuel consumption and CO2 emissions onboard by 20 percent.
4. Reusable water bottle
One of the perks of a cruise is that passengers can explore a variety of places when officials give the go-ahead to disembark when the ship reaches port. This gives you the perfect chance to stretch your legs and see what the area has to offer.
Packing a reusable water bottle for your holiday is a tip Ian from Travels and Whims suggests to help make your trip greener. "Bring your own reusable water bottle especially on excursions and port days." Filling up your reusable bottle rather than buying single-use containers could not only save you money, but it also helps reduce the amount of plastic waste.
24 Bottles is a company pledging to help make a greener future by offering stylish stainless-steel water bottles. They state on their website: "Sustainability is about the relationship between humans and the environment, present and future. Every little action we undertake today has an invisible but actual consequence on tomorrow, but you and us together will help the world breathe better. The mission we committed to as a brand, is that of providing people with carefully designed, reusable stainless-steel water bottles for a comfortable and sustainable daily hydration."
Each 500ml bottle is printed with the figure 0,08, which is the amount of Co2 saved from being released into the atmosphere each time the bottle is refilled instead of buying a disposable plastic one.
5. Be aware of your electricity usage
Being mindful of electrical appliances while onboard is something Ian also advises. "Save energy by turning off the AC before leaving your room and save electricity by using solar chargers to charge up your electronics and mobile devices."
Not only are solar charges great when you urgently need to charge your phone or device but they can also come in handy when you're in port exploring the locality or off on an excursion.
There are many eco-friendly gadgets on the market and the Addtopp Solar Charger is just one of them. The 24000mAH device comes with three panels and in one full charge, promises to charge an iPhone 8 between eight to ten times and a Samsung Galaxy S8 roughly six times. Tablet devices could also get up to four charges.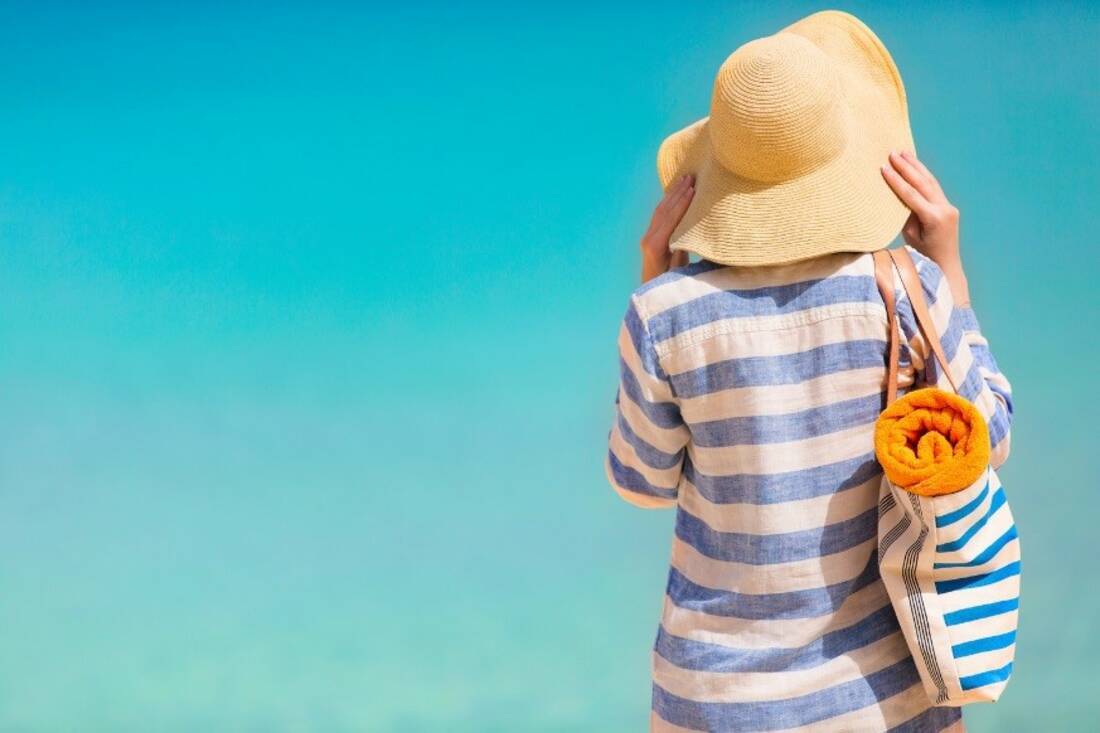 6. Pack a reusable shopping bag
If you decide to disembark at the ports, the chances of stumbling across some shops is high. With this in mind, it is worth taking a reusable shopping bag with you to put all your souvenir purchases in rather than using a single-use plastic carrier bag.
Reusable shopping bags are much sturdier than standard carrier bags and what's more, many companies create bright totes which can add a bit of colour to your holiday wardrobe. Eco Right Bags, for example, offer a range of colourful shopping bags and totes brandished with quirky quotes.
The company's mission statement says: "Going eco-friendly is not a revolution, it is a matter of habit. Our mission is to infuse the lives of our customers with products that enable them to make a difference every day. We want to make going eco-friendly easy and fun. Our mission is to create earth-friendly products of the highest quality, in an ethical and sustainable way."
7. Avoid bringing plastic pool inflatables
Brightly coloured inflatables are often seen bobbing around in many hotel pools abroad.
However, you might be interested to learn that pool noodles, beach balls and other plastic inflatables are banned from cruises.
This is because there is potential for them to be lost overboard, which is a violation of the maritime disposal ordinances. The rule also applies to balloons and kites. Fear not though, there are lots of alternative ways to spend an action-packed day by the pool. Many larger ships have an array of added extras at the poolside including waterslides and whirlpools.
Whether your holiday has been in the pipeline for a while, or if you decide to embark on a last minute cruise, there are plenty of ways you can be a conscious traveller while exploring the wonders of the world.
Image Credit: Hurtigruten