Barcelona's slower pace of life, its almost endless sunshine and tapestry of iconic architecture have made it a popular destination for years.
The heart of Catalonia, the city can lay claim to being home to one of the world's best football teams, one of Europe's hubs for culture and some of the finest artistic and architectural masterpieces you will ever see.
There is so much to enjoy, but for anyone keeping a keen eye on their pennies, Reader Offers have created this guide to the best things that Barcelona has to offer without having to spend a cent!
Visit Barcelona's markets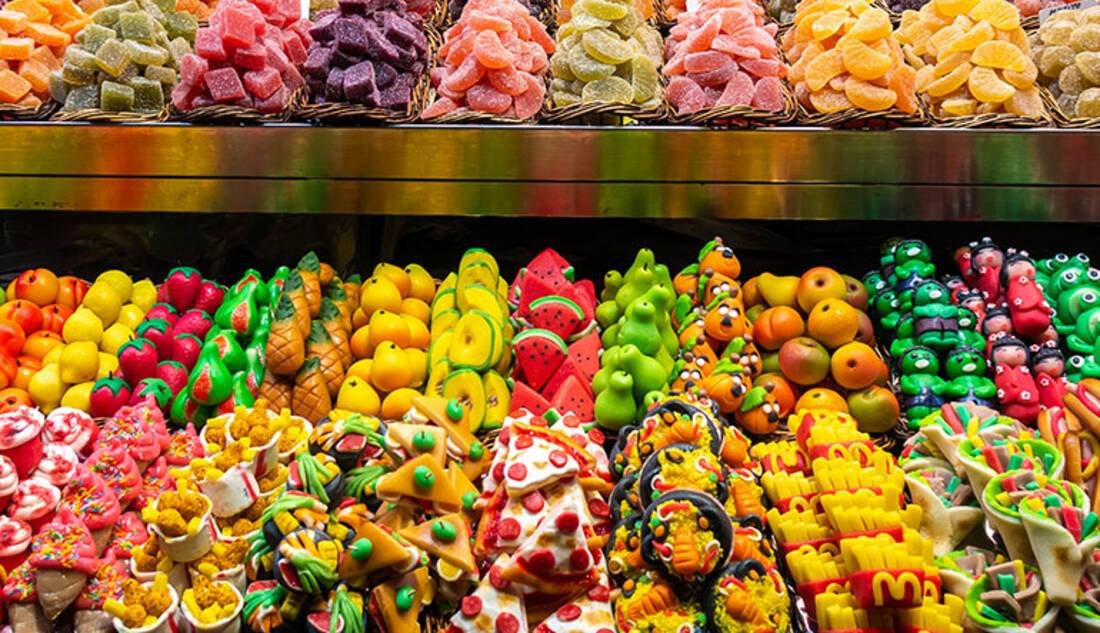 Mercat de La Boqueria
When you visit Barcelona, you have to try out its best-known market; La Boqueria has been a hub for tourists seeking fresh and authentic Catalonian food for years.
Visit the market to really soak up the local culture, or stop to have a bite to eat at one of the half a dozen pit-stops, as you make your way down the bustling La Rambla; La Boqueria is one of the finest markets in the whole of Spain.
Marta Laurent is a private tour guide and owner of foreverbarcelona.com, specializing in architecture, history and food tours.
"The very best free attraction in town is definitely the Boqueria Market, located in the heart of la Rambla and open Monday through Saturday (although it's best visited Tue-Saturday in the morning, as the rest of the time many shops are closed)."
It really is a sensation for the senses - its enticing smells of fresh fish and meats have been tantalising the locals since 1217 and is still used by them today.
"Said to be one of the best food markets in the world, Barcelonans say that if you can't find it in La Boqueria, you won't find it anywhere else in town: such is the variety of products they sell! Gorgeous exotic fruits, spectacular freshly caught fish and seafood that still moves, mouth-watering meats and cold cuts, mushrooms, spices... The Instagrammers dream! The market tapas bars are a wonderful place for an informal lunch or coffee break, and you'll also find many stalls to buy food to go."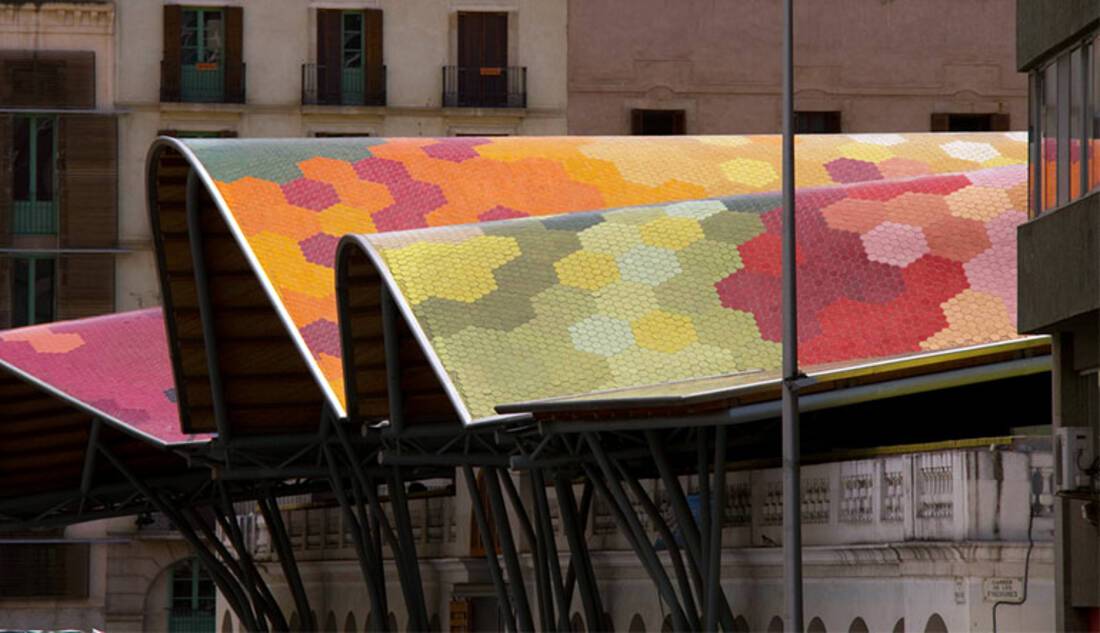 Mercat de Santa Caterina
Mercat de Santa Caterina can hold itself amongst the best examples of Barcelona's iconic architecture with its undulating rooftop, designed by Catalonian Enric Miralles.
The rooftop, which represents the colours of the fruit and vegetables from the market, is easily spotted and is worth taking the time to stop and enjoy, before delving into the delights that this market has to offer.
You can find an assortment of fresh meat, fish, cheeses and fruit and veg, all amongst beautiful architecture and design.
Try the free museums on Sundays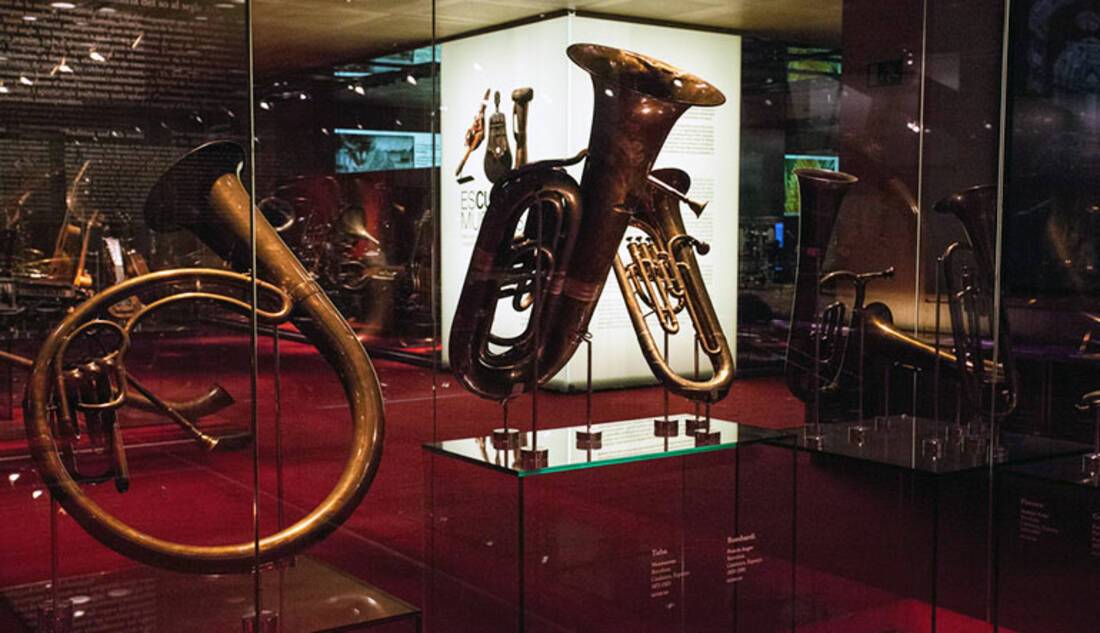 Museu de la Musica
The Museu de la Musica de Barcelona's collection began back in 1921, when a group music loving patricians helped to launch the new Theatre, Music and Dance Museum.
The museum reopened its doors in 2007, when it moved to the Auditori concert hall after a six-year layoff.
Its collection is made up of over 1,600 instruments all pristinely displayed in red velvet and glass cases, as well as offering multimedia displays, interactive displays and various musical paraphernalia.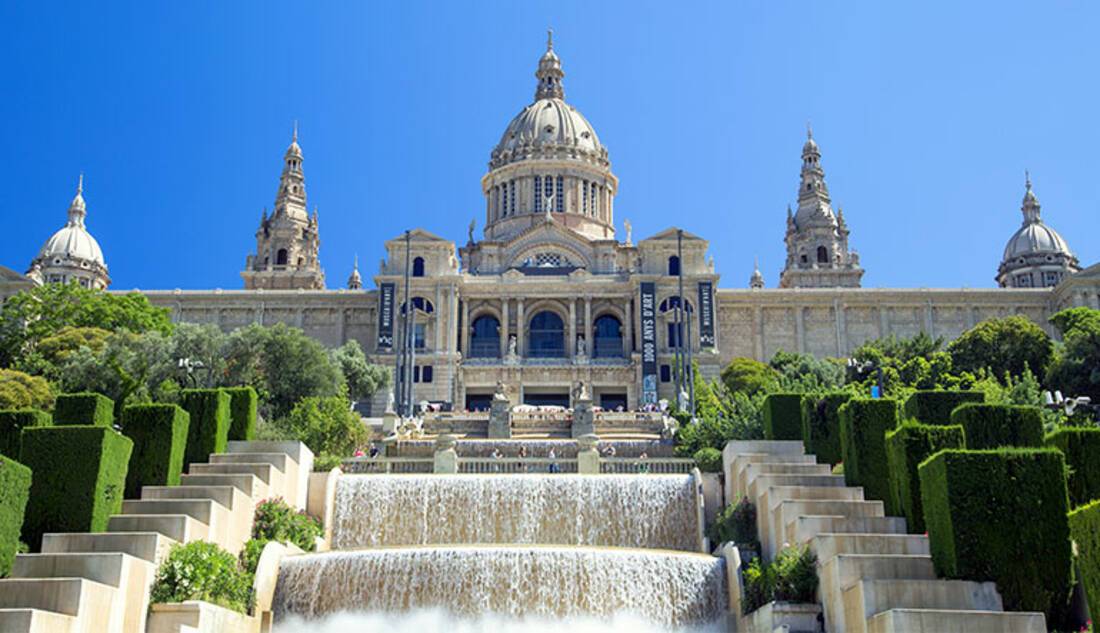 Museu Nacional d'Art de Catalunya
'One museum, a thousand years of art' is the slogan of the National Museum. In a city overflowing with stunning architecture, the Museu Nacional d'Art de Catalunya manages to stand out from the crowd with its truly impressive stature.
Its collection vaunts an elaborate and detailed overview of Catalan art between the 12th and 20th century.
The jewel in its crown, however, is the Romanesque collection, featuring displays of 21 murals which were painstakingly salvaged from tenth-century churches in the Pyrenees before they fell into ruin.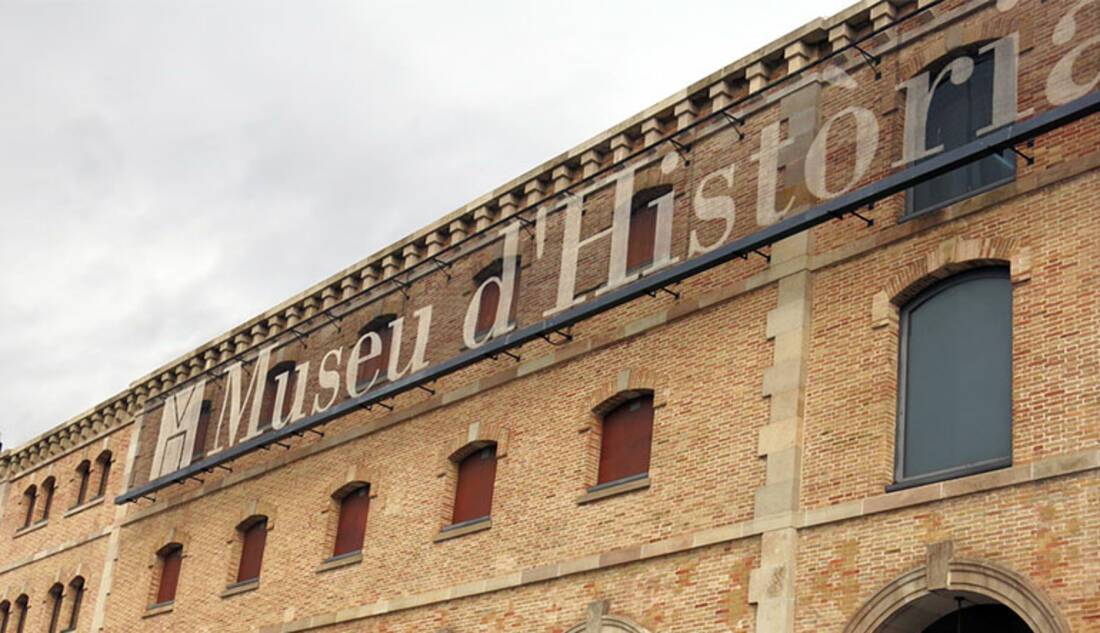 Museu d'Historia de Catalunya
Covering over 2,000 years of Catalonian history, this museum will guide you from the Stone Age into the 1980s.
Located on Old Port, on the edge of Barceloneta and Barri Gotic, visitors can enjoy one of the finest museum cafes in Europe. Their rooftop terrace doubles up as a beautiful little café where you can enjoy stunning views of Port Vell.
Inside, the presentation of the artefacts are displayed in a very modern multimedia format.
Catch some sun
For any sun worshippers, you will be please to know that Barcelona gets over 2,500 hours of sunshine a year, and boasts some of the best beaches in the Catalonian region for basking in the heat while you enjoy a Mediterranean cruise.
There are over 32km of beaches stretching from Montgat to Castelldefels, south of the airport.
The most popular, Costa Barcelona, attracts 9 million people a year, but it certainly isn't the biggest or even prettiest in the region.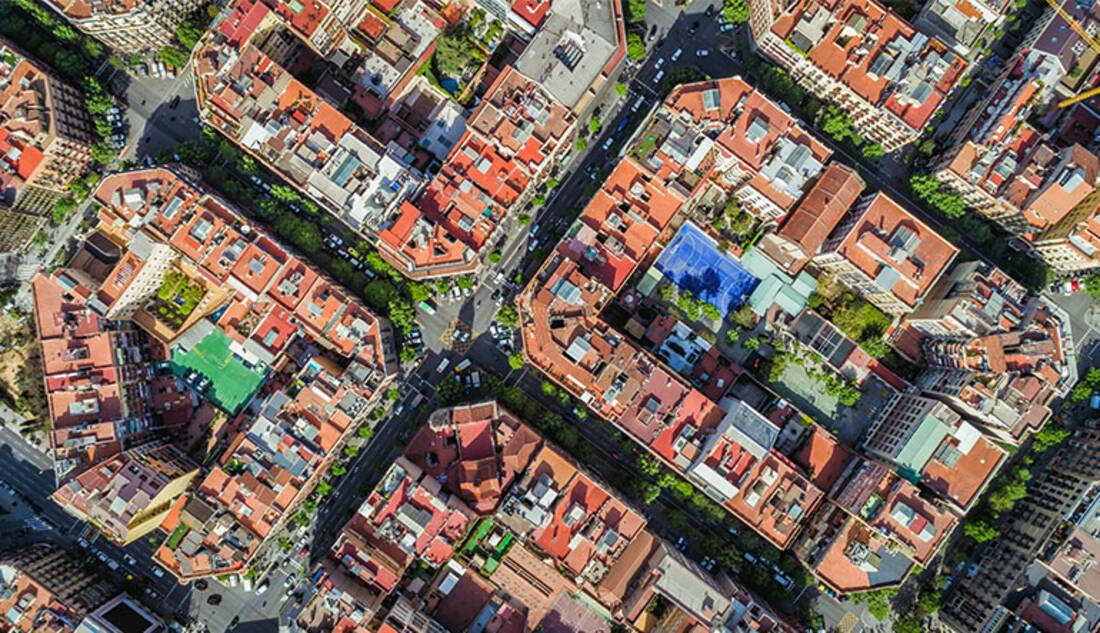 Music, art, dance and architecture
There are numerous free activities to do in Barcelona on a daily basis, and many of them revolve around music, art and dance.
With countless galleries, bars and museums, you are never far from a taste of authentic Catalonian culture.
Ben Holbrook created his blog, driftwoodjournals, after he moved to Barcelona and fell in love with its rich food and culture, and he suggests sampling some true Catalonian culture through its architecture.
"Park Güell is one of Antoni Gaudi's most colourful and fantastical pieces of work. He designed it for Eusebi Güell, a successful businessman, who wanted to create an exclusive residential estate for wealthy Catalans. However, because of the land laws and the fact that it was so difficult to access, only two of the sixty houses originally planned were ever built – Gaudi and his father actually lived in one of them (now the Gaudi House Museum).
"You do have to pay to enter the famous terraced area of the park, where the iconic ceramic lizard and snaking benches are, but most people don't realise that you can actually explore most of the park, and enjoy the epic city views, for free."
Free art festivals, music performances, dances and even workshops for creating short films from your mobile phone or learning about advanced food technology are free for you to soak up on your trip.
You don't even have to go to an event - by simply walking through the streets you are going to come across street art and performers regularly, all entertaining the crowds whilst basking in the shadow of some of the most inspiring architecture and design in Spain.
To take it all in, you may wish to make the most of a walking tour. Gorka Regidor from Runner Bean Tours has picked out the iconic Gothic quarter as a must see part of Barcelona.
"The old medieval and Roman city is not only a must in Barcelona, but also totally free. You can spend hours wandering around the narrow streets, entering boutique shops and stopping for a rest at one of the many charming squares. The Cathedral is located in this area too and it should be on your list of places to visit. The outdoor (and surprise indoor) Roman remains are also a big highlight."
If you're looking for a calendar to help you find out what's on when you visit Barcelona, then check out ForFreefor all of the free events in Barcelona.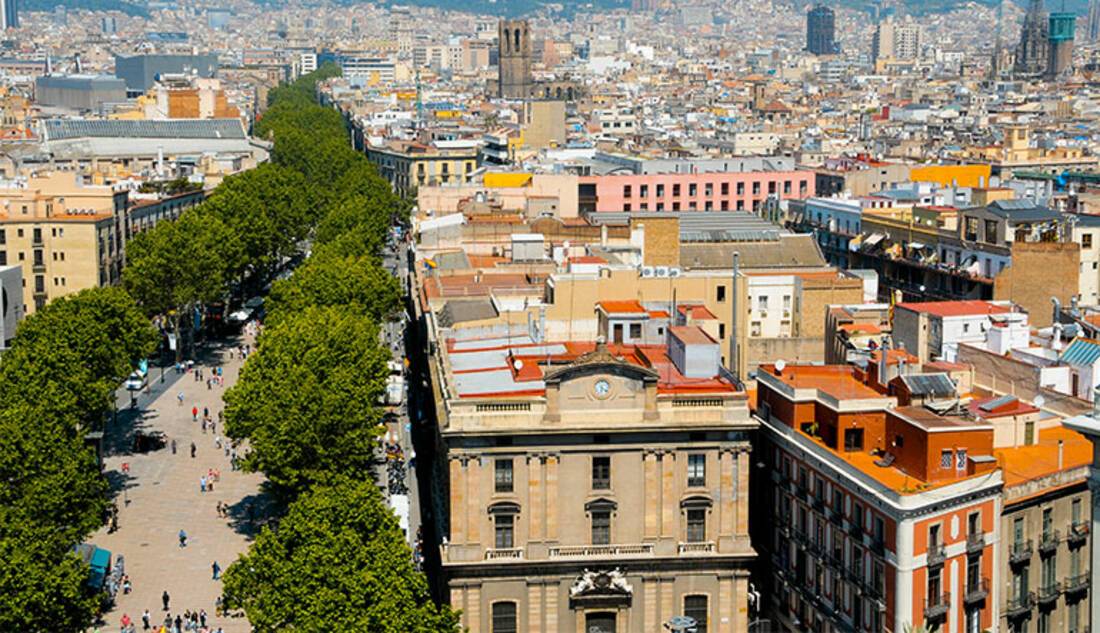 La Rambla
A shop window for culture, La Rambla or Las Ramblas as it is referred to by the locals, is the most famous street in Barcelona.
You are ushered down the broad pedestrian boulevard by two rows of trees and between narrow traffic lanes, as your senses are pounced upon by a cacophony of smells, sounds and sights.
La Rambla is an absolute must for anyone visiting Barcelona, it is a street adored by locals and tourists alike.
Mind your step, otherwise you could miss some beautiful pieces of Barcelona's artistic history, like Joan Miro's circular tile work. Crafted into the street, Miro's piece is one of many colourful examples of the beauty your eyes may miss as you just try and take it in all at once.
If you want to be sure that you don't miss a thing, there are plenty of walking tours running throughout the day.
Admire the skaters at the MACBA
Barcelona is somewhat of a 'hip' place to travel, and that becomes even more evident after a trip to the Museu d'Art Contemporani de Barcelona, or MACBA.
MACBA is another of Barcelona's finest museums, but certainly not as mainstream as others in the city. If you want to sample a bit of culture but aren't into the conventional museums, then MACBA is certainly for you.
All of its exhibits are brilliantly displayed, if a little alternatively.
But the plaza in front draws in just as many spectators; being one of the city's most popular skating spots, you will be able to enjoy the site of some incredible young skaters showing off their skills.
Get active
Whether you have itchy feet and constantly need to be doing something active, or if you just want something to keep the kids quiet for a moment while you enjoy a sit-down, then the wide numbers of outdoor sports facilities available will be perfect for you.
Along many of Barcelona's beaches you'll find plenty of outdoor gym equipment to use, or you can even try your hand at some volleyball at one of the many nets.
Elsewhere the streets are home to the city's roller-skaters, joggers and cyclists.
Dotted around the city you'll also find other small outdoor play areas to enjoy, often with football nets or table tennis tables included.