Today, P&O Cruises announced Ionafest. A huge music line up, world-class performers, street food style take overs and vast variety of entertainment are coming together in a fitting celebration of their new innovative flagship, Iona.
On 4th July 2020, Ionafest will launch with a naming ceremony to top all introductions. With incredible headline acts, the day will build to the famous bottle smash and for those who don't want the night to end, an after-party promises to keep the celebrations in full force.
Confirmed acts include global hit makers, Clean Bandit, record-breaking music maker, Alex James, renowned DJ and broadcaster, Trevor Nelson, one of the UK's most established DJs and presenters, Sara Cox, presenter Jo Whiley, funny man and Strictly Come Dancing performer, Chris Ramsey and his co-stars Motsi Mabuse, Amy Dowden and Ben Jones.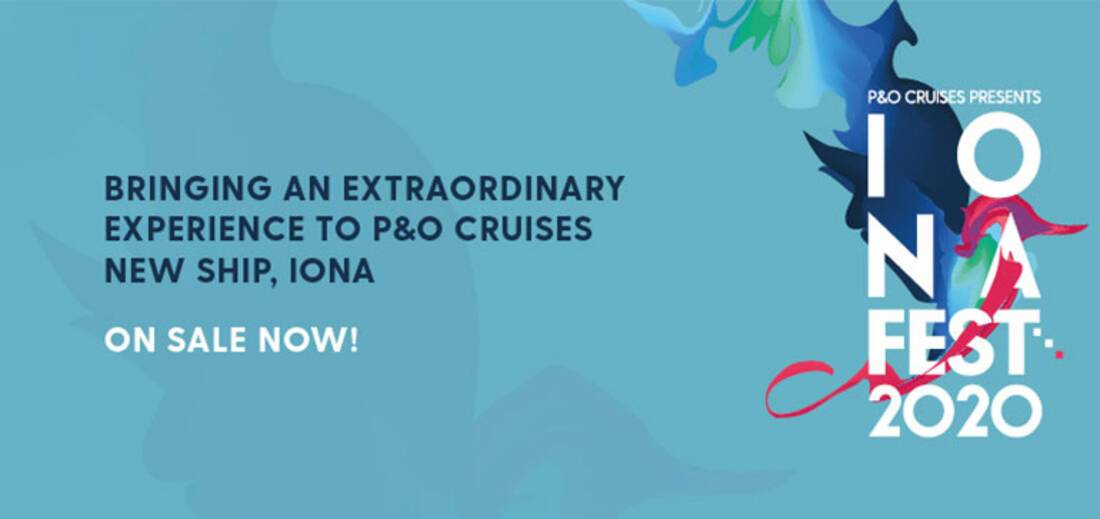 The headliner and full lineup will soon be announced but for now, here are some answers to questions you may have:
What is happening? On 4th July 2020, Iona will have a festival celebration like no other. With the naming celebration, bottle smash on night one and many other acts throughout the remainder of this cruise like no other.
When will the new acts be announced? More exciting acts will be announced soon.
Will the acts be free of charge? Yes, with the exception of The Limelight Club as this is Iona's supper club space that includes entertainment and dinner.
What type of music will it be? A modern festival feel with something for everyone.
Will the dress code differ to normal cruises? No, the dress code will remain the same as normal Iona cruises with the exception of "Dress to Impress" for the night of the naming. One formal night will be planned in addition to the naming.
Which venues will acts be performing in? Amazing entertainment will take place in a number of venues but to name a few; Headliners Theatre, Club House, Skydome, Grand Atrium.
What time will acts be performing from/until? Details of times and dates of acts will be released soon.
Will acts be performing during dinner times? Yes, across 15 amazing restaurants.
Keep your eyes peeled for more announcements and details on the cruise itineraries.