Photography is an art that takes years of practice to fine tune. Never is this truer than amongst travel photographers, who set out to the most remote and picturesque countries in the world to find a unique shot.
Anyone who has been on holiday, perhaps exploring the dramatic architecture on a Europe cruise or being inspired by the views on a world cruise, will tell you that you perhaps get a handful of 'shareable' photos to show friends and family.
You will read stories of photographers spending months and months in the same location, just to get the 'perfect' shot. And yet, this persistence and skill is often overlooked. People spend seconds glancing at the picture before scrolling down the rest of the page online or onto the next page in a book.
Their grit alone should be celebrated and that's why we have compiled this list of who are, in our opinion, the best travel photographers in 2017.
Priyantha Bandara
Priyantha Bandara is a photographer who specialises in landscape, travel and architecture photography. His work has been commended for style and attention to detail and for being a unique combination of commercial and artistic photography.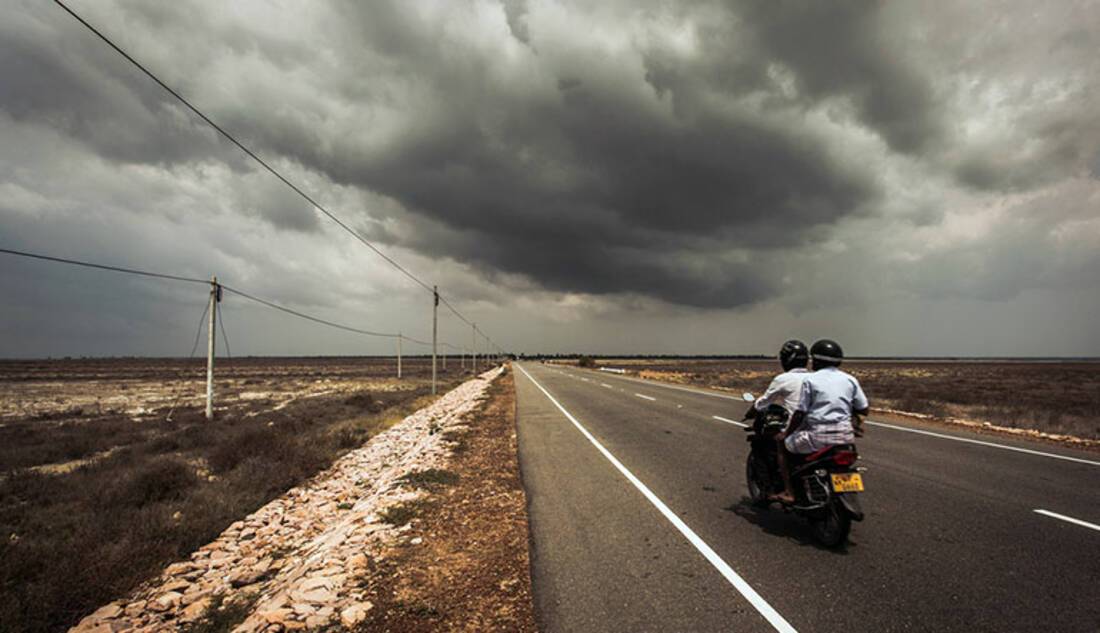 With over 10 years of experience in the field he has worked with many local and international clients and his work has been exhibited and awarded in circuits, competitions and publications across the world. Priyantha's work entirely concentrates on Sri Lanka. He lives in the capital Colombo but travels to remote corners of the country to capture breathtaking images of people and landscapes.
How did you get into photography?
"I used to draw a lot when I was a kid and then lost touch with art at a later stage. But the love for that artistic beauty never left me. After I started to travel around the country with my friends in my 20s I realized that taking photos of places can tell a lot more than taking photos of myself. Soon I realized that I have an eye for capturing places and my friends started to commend me for it. After several years I developed my own style of work."
Where is your favourite location to shoot?
"If it's culture and people maybe Jaffna is the place I'd love to visit. When it comes to nature and landscapes Knuckles mountain range and Horton Plains are two places that never bore me."
What does photography mean to you?
"Photography means freedom in short. Freedom of being creative and expressing my true feelings towards my subjects. This I cannot express in words. It's like being able to live someone else's life or being able to do gods work in my own way. I do it because it gives me a sense of connectivity to others and it gives me pleasure when someone else looks at my photographs and is able to feel what I felt at the moment."
Kerry Murray
A photographer, writer and traveller, Kerry Murray's blog is a presentation of her colourful travels from around the world. Based in Ericeira in Portugal, her love for travel stemmed from cruises:
"I worked for about five years as a photographer on cruise liners, mostly Princess and a short stint on P&O, where I met my husband. It was because of the cruise liners that I became so interested in travel, as it opened up the world and gave me an idea of what was out there waiting to be explored in more detail."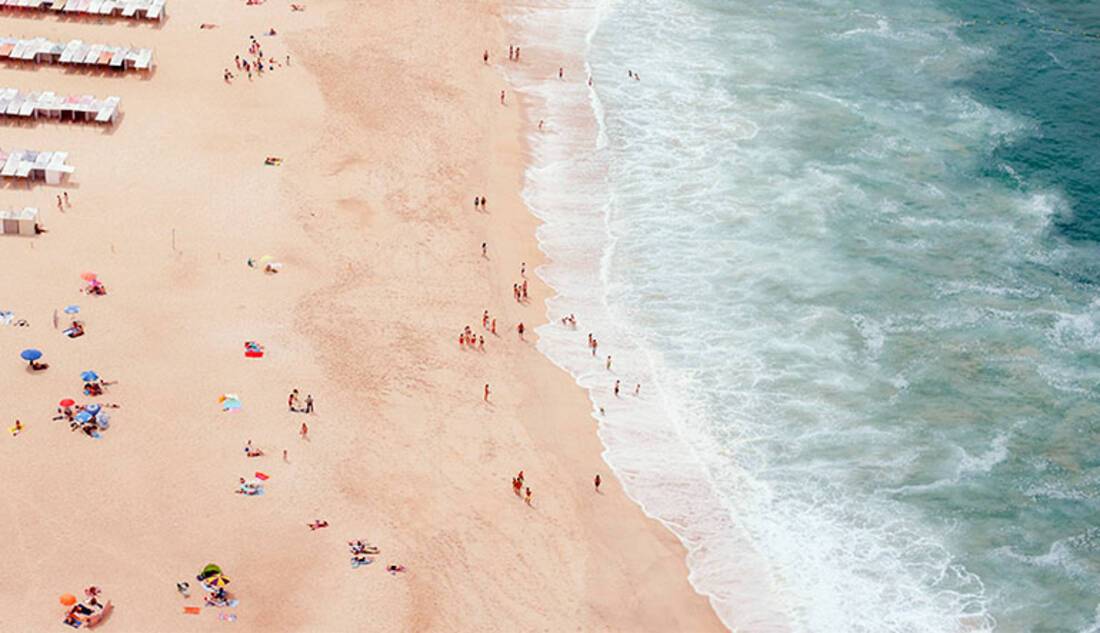 How did you get into photography?
"My dad´s side of the family has been interested in photography for many generations, so it´s a bug that was passed down and when I started to discover cameras and film photography in my teens, my dad helped me to build a darkroom and encouraged my interest enthusiastically. From there, I went on to study photography at school and later at university."
Where is your favourite location to shoot?
"I don´t really have a favourite location to shoot, I like to discover new places and there´s nothing as exciting to an artist of any kind than something new and different, it´s much more visually stimulating than something you´ve seen and photographed many times before. I grew up in Cape Town, a small city in one of the most beautiful parts of the world, so I have a great love for the outdoors and dramatic landscapes. I find myself reaching for the camera more in wild places rather than urban settings, but any place I´ve never been to before is bound to inspire me in some way or another."
Lola Akinmade Åkerström
Featured in National Geographic Traveller, BBC, CNN, The Guardian, Lonely Planet and many more, Lola's photography and writing is vibrant and personal, promoting hope within her subjects. A writer and photographer, Lola Akinmade is represented by National Geographic Creative and has gone on to win numerous awards.
How did you get into photography?
"I'm a self-taught photographer who started taking photos mostly to use as inspiration for my oil paintings but then I realized they could stand on their own as a medium of expression."
Where is your favourite location to shoot?
"This is a difficult question because every location offers something special. I just got back from Greenland and the Faroe Islands so those two right now were particularly interesting to shoot."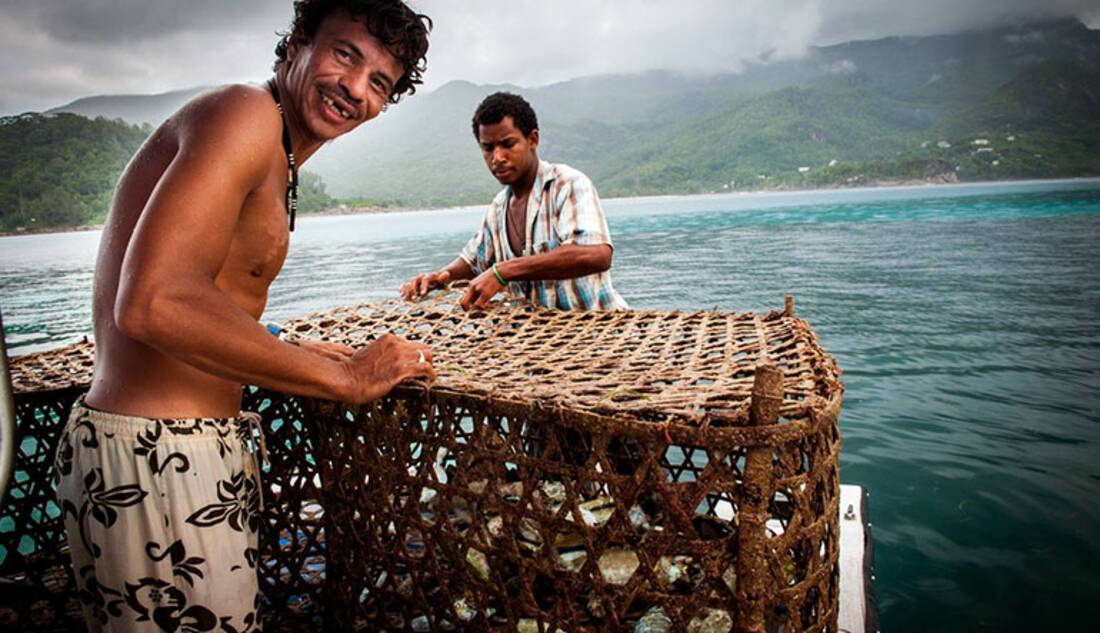 What does photography mean to you?
"I enjoy photography as a medium of expressing how I see the world as a travel photographer but mostly as an important tool through which I share other people's stories the way they want me to share them with the world. It comes with huge responsibility and privilege to be given such access into other people's lives."
Jason Denning
Jason Denning followed his dream to encapsulate the world in its best light. Over time, Jason taught himself how to take the best photograph through unique double long exposures.
Having previously been an award-winning film editor, Jason was inspired by the architecture and colours that he was experiencing in London, having moved to from the quaint North Yorkshire countryside. Now he has stunning galleries of the coastline, mountains, Asian cities, sunrises and sunsets and many more available to buy on his site.
How did you get into photography?
"I got into photography when I moved to London at 21, having grown up in the countryside it was fascinated by the city and rented a room 12 floors up with a great view of the city. Over months I would see amazing sunset across the skyline that I wanted to be able to capture to put on my wall, so eventually I bought my first camera, a medium format Mamiya 645 to capture the scene. So it started just to be able to put that scene on my wall and over the years are from there. I find it funny that the scene was also panoramic, something that I didn't concentrate on for a few years later."
Where is your favourite location to shoot?
"My favourite location is Hong Kong, there is so much to photograph and so much hiking that can be done all in small area. It's one of the best cities to shoot with its mountains that surround it."
What does photography mean to you?
"Photography for me is a way to explore the world and capture those places, before photography I didn't travel because it seemed such a waste of money to just do it for fun, I needed a purpose to travel and to bring something back, and then forever remember those places. I love going somewhere then finding its absolute best angle, whether it's a city or a beautiful landscape.
"My favourite image is one I have 2.5 metres wide on my wall right now from my 7 month road trip around north America, taken in British Columbia Canada of the incredible mountains, it brings back lots of great memories of hiking and incredible views and was a big turning point for my photography where I realised I wanted to become a photographer full-time."


Charlie Waite
One of world's leading landscape photographers, Charlie Waite has published 30 books and has even held more than 30 solo exhibitions in the United States, Japan, Australia and across Europe.
Not content with reaching the top of his field, Charlie has made it his mission to champion other photographers. In 2006 he established the Landscape Photographer of the Year which celebrates the work of extremely talented photographers who without it, may not have had to chance to be included in an exhibition or showcase their work in such a way. Charlie is also an experienced lecturer, giving thought-provoking talks around the world on his own experiences of landscape photography.
How did you get into photography?
"My wife used to be in a long-running BBC series called the Onedin Line. She was a regular and in every episode. I was an out of work actor but used to go and watch her film in Devon from time to time."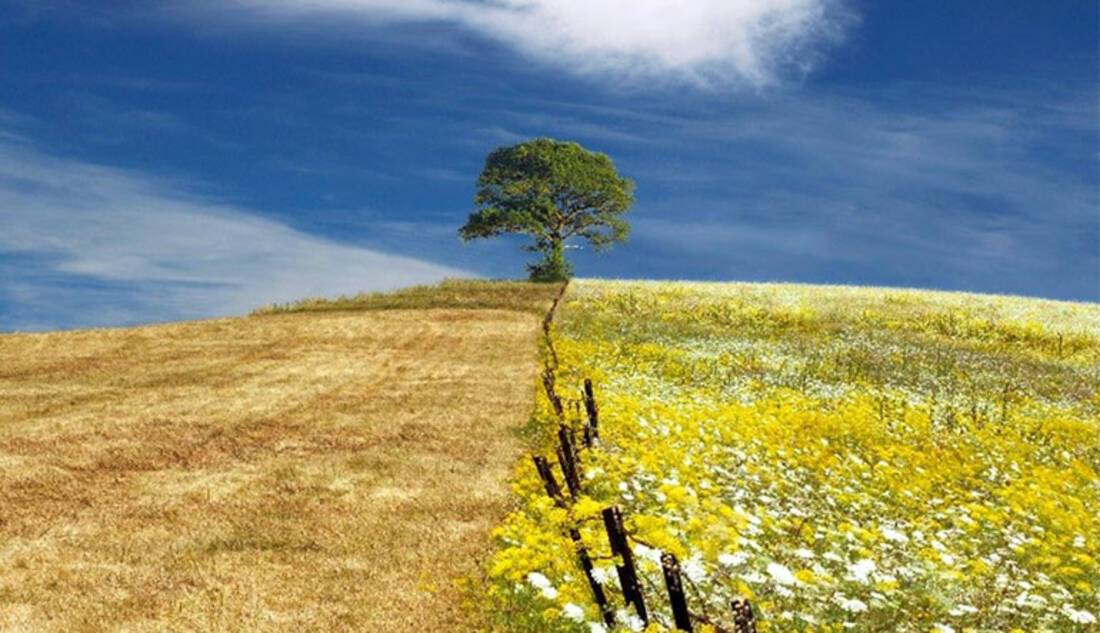 "I found it very boring. So I took my Volkswagen beetle out into the Devonshire countryside and started vaguely photographing the landscape and realising that it gave me enormous pleasure and helped me to focus on the natural world."
"In 1980 I was offered the opportunity to illustrate the National Trust book of long walks with an excellent writer called Adam Nicolson. It was a wonderful opportunity to discover parts of the United Kingdom that I had never known. I then went on to do many more books (30) celebrating landscape (rural and urban) in different countries as well as a book called Landscape in Britain again with Adam Nicolson."
Where is your favourite location to shoot?
"I don't wish to be elusive but really I don't have a particular favourite country. Having said that I do believe France still is an undiscovered country and there are so many landscape gems that I have yet to discover. Of course I am passionate about landscape in the United Kingdom but I can't deny that there is so much traffic that one has to deal with, it's impossible to drive slowly even along a country lane without somebody badgering me to move over. There seems to be no time to look and absorb."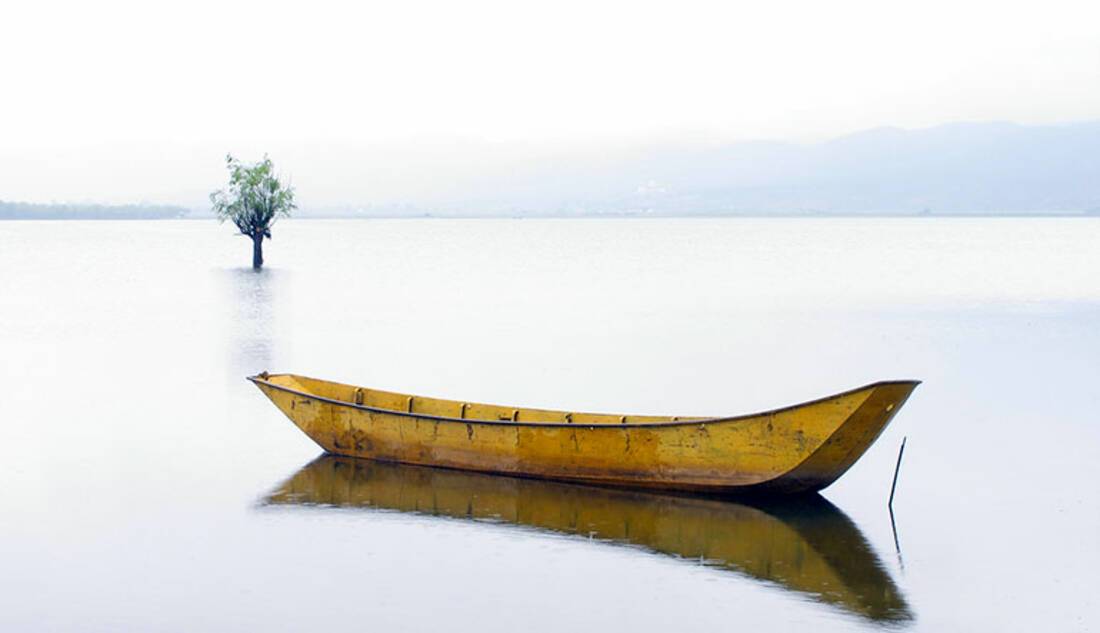 What does photography mean to you?
"I meet many people who claim that photography separates one from the experience of truly engaging with things around you
"I strenuously refute this assertion. In fact on the contrary, the camera draws me ever nearer to the experience with the result that I fully engage with everything I'm looking at it.
"My photography draws me profoundly, very profoundly closer and the camera is the most wonderfully creative device and acts as a catalyst a bridge to enhance my relationship with everything around me.
"The camera helps to express my response to my world around me. Investigation, discovery, subsequent analysis and interpretation, being very much part of the photographic process. The resulting image must convey (as much as it is possible) a large percentage of what I initially received at the time of making the photograph. If it does not evoke my experience that I enjoyed at the time of making my photograph, then I can't expect other people to respond to it. The resulting image should not be sterile or without soul, it should awaken something in the viewer and provide an emotional tug of some kind."
Matthew Karsten
Matthew is an adventure travel blogger and photographer, exhibiting his brilliant work on his blog, Expert Vagabond. Featured on the BBC, National Geographic and the New York Times, to name just a few, Matthew has been on a six year round-the-world exploration offering up his craziest adventures, stunning photos and general inspiration for any travel hungry individual.
How did you get into photography?
"I got into photography when I began working as a nightclub photographer in Miami. A few years later, I was bitten by the travel bug, and took my camera backpacking through Central America for a year. I found I enjoyed creating images of epic landscapes and interesting cultures even more."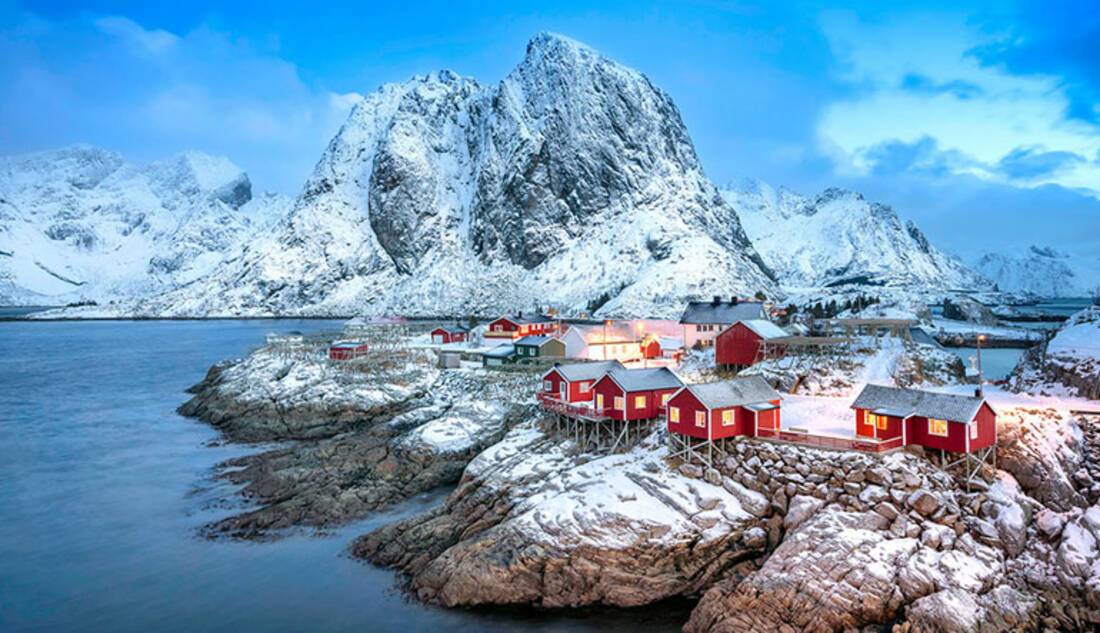 Where is your favourite location to shoot?
"Norway's Lofoten Islands is probably my favorite photography destination at the moment. The winter light is low, dramatic, and the snowy mountain landscapes rising from the sea are equally impressive."
What does photography mean to you?
"Photography helps me capture the magic and beauty of a place, and share that moment with others who were not able to be there with me. Hopefully inspiring people to make a similar journey and see it for themselves one day."
GMB Akash
Director at First Light Institute of Photography, GMB Akash has received more than 100 international awards, with his work being featured in over 100 major international publications including National Geographic, Vogue and Time.
After being named the first Bangladeshi to be selected for the World Press Photo Joop Swart Masterclass in 2002, he went on to receive the Young Reporters Award from the Scope Photo Festival in Paris two years later – also the first time someone from Bangladesh has done this.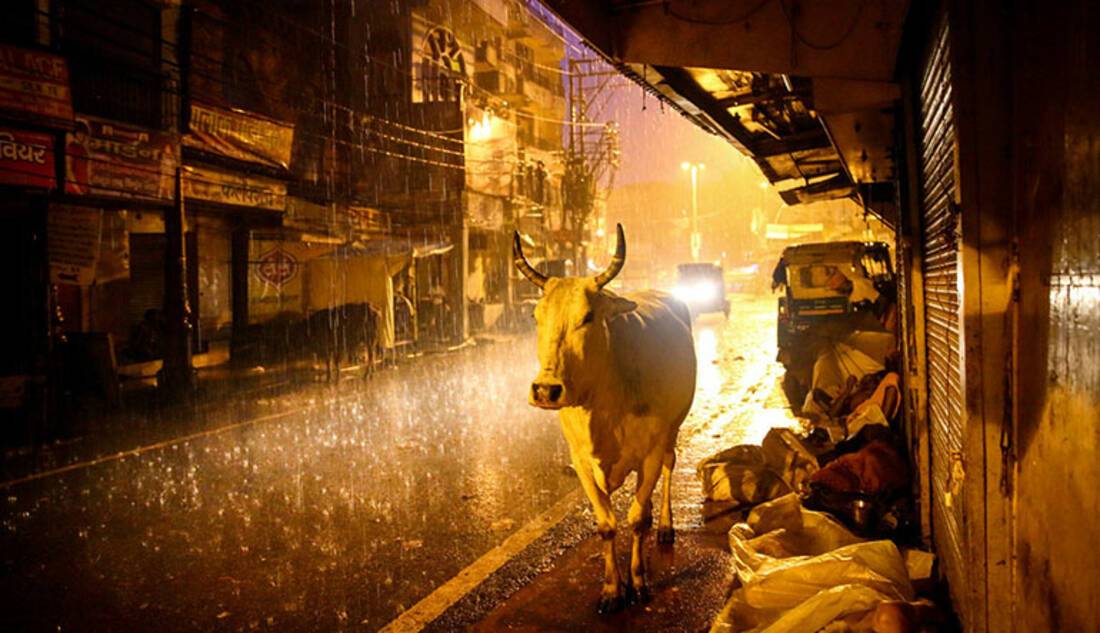 How did you get into photography?
"Coming from a background where there was little space for adopting a creative process created difficult circumstances for me. People around me had no idea about photojournalism. At that time parents supported you even if you wanted to be an artist, illustrator or an actor/singer. But 'photojournalist' did not exist in the circles I was brought up in. It's been twenty years, I am working as a professional photographer. I am working and traveling almost 365 days a year. I have photography assignments to carry out, personal photography projects to continue. Besides I have a photography institute (First Light Institute of Photography) which has hundreds of aspiring photography students."
"After all my professional commitment I also have to give time to my 500 unprivileged children who are continuing education by my self-funding, there are 50 'Survivors' families whom I gave source of income and also I am continually working for my upcoming book 'Heroes of life', it's been nine years almost and I really hope by the end of this year I may complete the project and publish the book."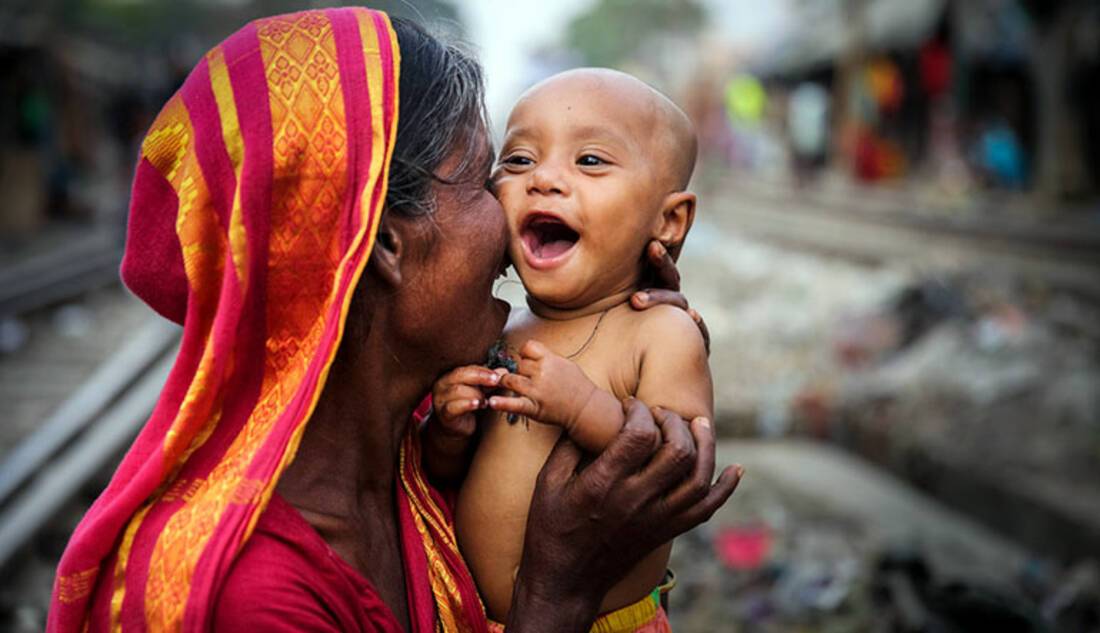 Where is your favourite location to shoot?
"It's Dhaka. Dhaka is a city full of emotions. It's a city that never gets tired. You will see colour, happiness and excitement in all their forms. The people are expressive, welcoming and passionate. For photographers, coming to Dhaka is the best investment."
"You may travel to hundreds of countries, meet unforgettable faces in your life but after visiting Dhaka, the memory of this place will undoubtedly hold a permanent place in your heart. Dhaka people know magic; the magic of being happy in whatever condition. This makes the city the best destination for inspiration. You just need to be in the right place with the right people. In short, it's ecstasy for street and documentary photographers."
What does photography mean to you?
"Photography is the light of my heart. With this light I see things differently, I discover people profoundly. In the journey of light, I go into the deep milieu of human existence. I am a light bearer who sees beauty in ugliness, strength in fragility, and love in the lost."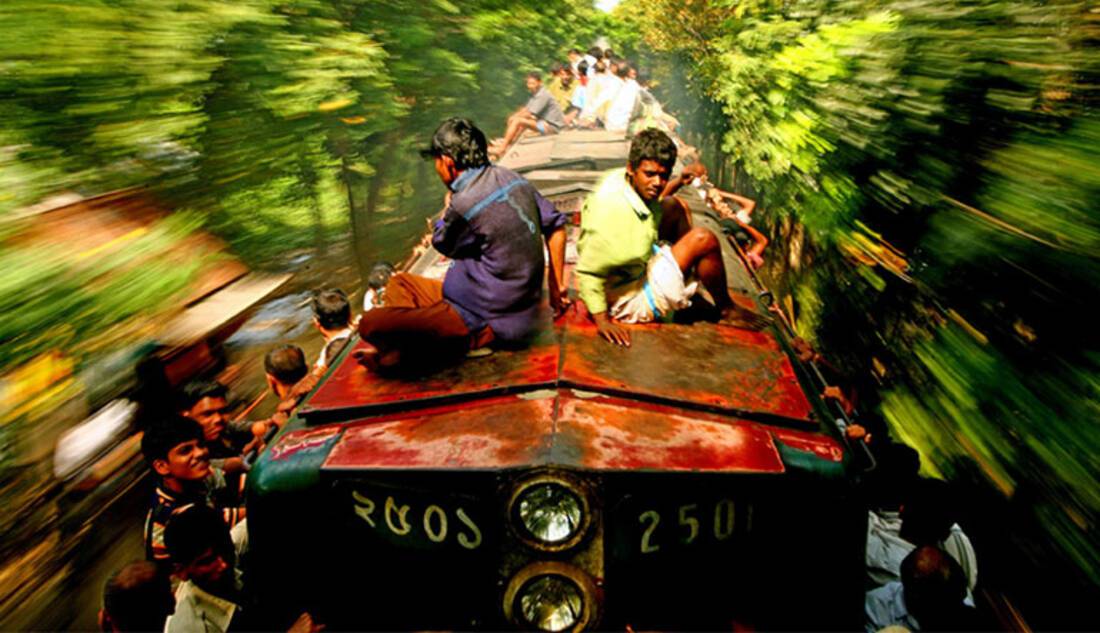 "My inspiration is every face I met in my journey, music I heard in the road, seasons I loved pleasantly, struggles I overcame. Every sunrise is a new hope for me to live for another day, which gives me chance to shoot another day. I do not know where I am going but I know I am on my way. I try to capture the beauty of the people and their souls. Though the real circumstance of some of the people I portray may be quite grim, they are all strong individuals with remarkable characters."
Gary Arndt
The 2013 and 2015 NATJA Travel Photographer of the Year and 2014 SATW Travel Photographer of the Year, Gary Arndt has spent the last decade travelling around the world. Having had no real experience of photography, Gary taught himself what it was that made for a good photo and the results really speak for themselves.
How did you get into photography?
"I got into photography when I decided to travel around the world in 2007. I purchased an expensive camera I had no idea how to use and learned from there."
What does photography mean to you?
"Photography is a way for me to share my experiences as I travel around the world, with a much wider audience. It allows them to see and experience things they might never see themselves."
Grant Ordelheide
Grant Ordelheide has spent much of his life with a love for nature. Opting for wilderness over the hum-drum of city life, Grant's aim is to create images that make people want to care for the stunning natural world that we are so lucky to have.
How did you get into photography?
"I got into photography because I was into the outdoors. I grew up in an outdoor-minded family and we were always skiing, hiking, and backpacking. I eventually started bringing a camera along with me on these trips and one thing led to another and I decided to pursue it full time. For me, photography is a by-product of my love of outdoor adventures."
Where is your favourite location to shoot?
"It is hard to choose just one place, but if I had to only photograph on place in the world it would be in Patagonia in southern Chile/Argentina. I just love everything about that place and there is so much to see. From big mountains to wildlife to interesting culture, there is something for everyone."
What does photography mean to you?
"Photography is my ticket to put me in places that I love. I really enjoy photography and all the different aspects of it, but my favourite thing is that it takes me to wild places around the globe. It also allows me to share those experiences with other people. I enjoy the pursuit of chasing that next image as well."
Image Credit: Grant Ordelheide Charlie Waite Kerry Murray Matthew Karsten Lola Akinmade Åkerström