At Wendy Wu Tours they are all avid adventurers, constantly seeking out the best ways for you to experience the world. That's why they are the number one escorted tour operator to China and Japan in the UK, Australia and New Zealand. Their customer reviews and numerous awards say it all. Wendy Wu Tours is all about showcasing top sights, magnificent hidden gems and the plethora of different types of authentic and exciting experiences that they can offer you; giving you the very best holiday, whether it's your first visit or your tenth.
Here, ROL Cruise hears from Wendy Wu Tours founder Wendy Wu herself…
Can you tell us a bit about how you came to be on the path of travel?
I studied a Bachelor of Science degree in Petroleum Chemistry in China and then went on to study a Bachelor of Arts degree in English Literature and Linguistics in Australia.
My path into travel was quite by accident! Before going on holiday to China, I put an advertisement in the local paper asking if people wanted to join me and I would be their free personal China guide. Little did I know that this request was to be the start of the Wendy Wu Tours business that is here today. I was inundated with replies to the offer, which prompted me to think that it could be a very good business opportunity. This is how Wendy Wu Tours was born.
What do you think is at the heart of the Wendy Wu Tours ethos?
At Wendy Wu Tours, we always strive to please the customer – if they travel with us only once, we are not satisfied. It is only when customers come back again and again, that we feel we have done a great job. We also value our relationship with travel agents, who are extremely important to Wendy Wu Tours. Travel agents have the potential to recommend Wendy Wu Tours to all their clients and for this reason, travel agents are and always will be a fundamental part of the Wendy Wu Tours story.
Can you tell us about any exciting prospects for Wendy Wu Tours in the future?
The grand plan is to continue to grow the business in China, Japan, India and Southeast Asia, concentrating on the fully inclusive escorted touring side of the business, including the 'Classic Tours', 'The Exclusive Collection' tours, river cruises and 'Go Beyond', our special range of more adventurous, active, healthy and cultural holidays. Our goal is to develop and widen our travel offering throughout every part of travel to Asia, including flight and hotels only, transfers, day tours, cruises and trains, making Wendy Wu Tours a one-stop shop for travel to Asia, regardless of budget. We are currently working on the technology to support this and will be rolling these new services out in the very near future!
What are your personal highlights of working in travel?
Travel is exciting, fast-moving and always evolving. I love what I do – the travel industry is great with lots of fun and very friendly people. My motto in my career has always been to do what you love and if you do this, you'll be very good at it!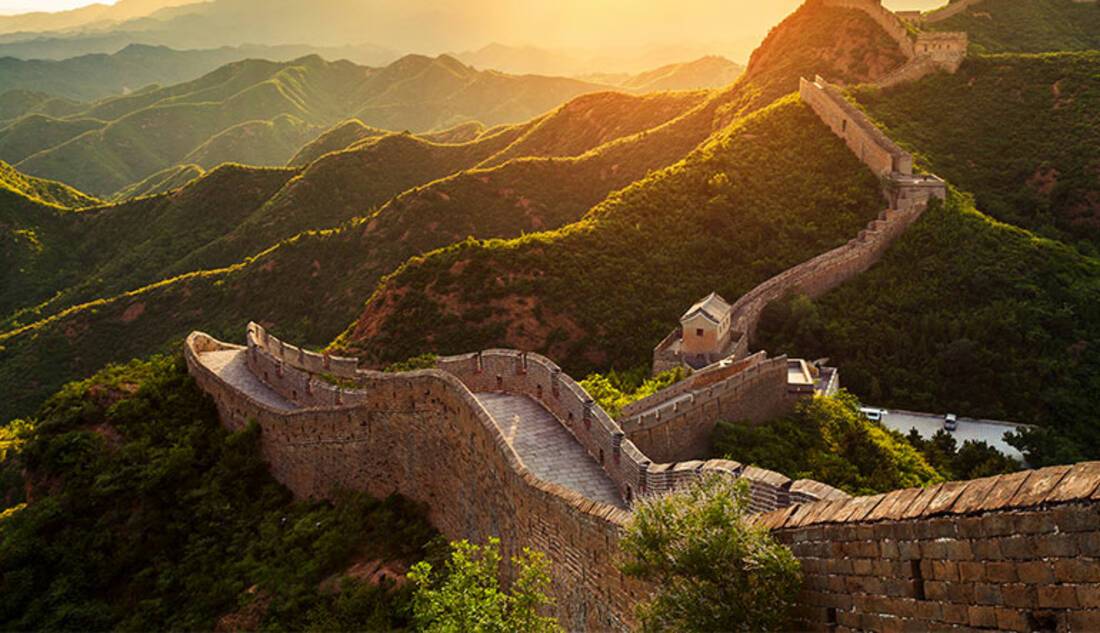 9 reasons to travel with Wendy Wu Tours
1. No one knows China like they do
They are proud to be known as the UK's specialist operator to Asia, and have been building their global reputation since 1998, one satisfied customer at a time.
2. Authentic experiences
Their extensive experience and local expertise means they can take you to places rarely visited and those you have always dreamed of exploring.
3. Industry-leading national escorts
All group tours are accompanied from beginning to end by a dedicated, knowledgeable National Escort and local guides with particular expertise in each location. Wendy Wu Tours have a reliable presence on which you can always depend.
4. Hand-picked hotels
Over 20 years of taking people to China means they know exactly where to stay. Wherever you are staying you will have a peaceful and comfortable night's sleep in preparation for the next day's adventures.
5. Unrivalled airline choice
Unlike other operators, Wendy Wu Tours have access to airfares from all the leading airlines, giving you a huge choice of flights which are convenient for where you live, offering stopovers where you want and the upgrades you may require.
6. Travel in comfort
The transport selected as part of your tour is intended to combine convenience and comfort with an enjoyably authentic travel experience.
7. Tipping made easy
They handle the tipping so you don't have to. They have a simple tipping system on Group Tours where passengers contribute to a kitty, paid to the National Escort, who then distributes it.
8. Regional flavour
Meals included on the tours are planned to give you a genuine taste of the regions you visit.
9. Visas
Wendy Wu Tours are the only China tour operator who include your visa and visa service as standard and it's worth £200. Wendy Wu can also provide a checking service for your visa application and attend the London embassy with you, providing assistance throughout the whole process.