As the sun rises, all around the world people rush to their kettles and pots to make a steaming cup of coffee. Whether it's a latte, espresso, flat white or cortado you reach for, there is nothing like a cup of coffee to start your day right. And coffee is something that is beloved all around the world, with an astounding 2 billion cups of the stuff being consumed every day.
So, if you are looking to explore the different blends and beans available to try on your adult only cruise, we have put together of a list of some of the best coffee in the world.
Where to get the best coffee in the world:
Cuba
Colombia
Brazil
Italy
Turkey
Australia
Cuba
Coffee came to Cuba in the mid-1700s, and it didn't take long before the culture took over the island. Not only do Cubans drink coffee, but they also grow their own, with the first coffee plantations now registered as UNESCO World Heritage sites.
All Cubans drink coffee - it's even a part of their monthly ration. Although, the coffee provided in the ration can sometimes be cut with legumes like chicharo beans. Because of this, many people will mix their rations with store bought coffee to increase the quality. The coffee is then prepared on an oven top espresso maker, which you'll likely find in every home.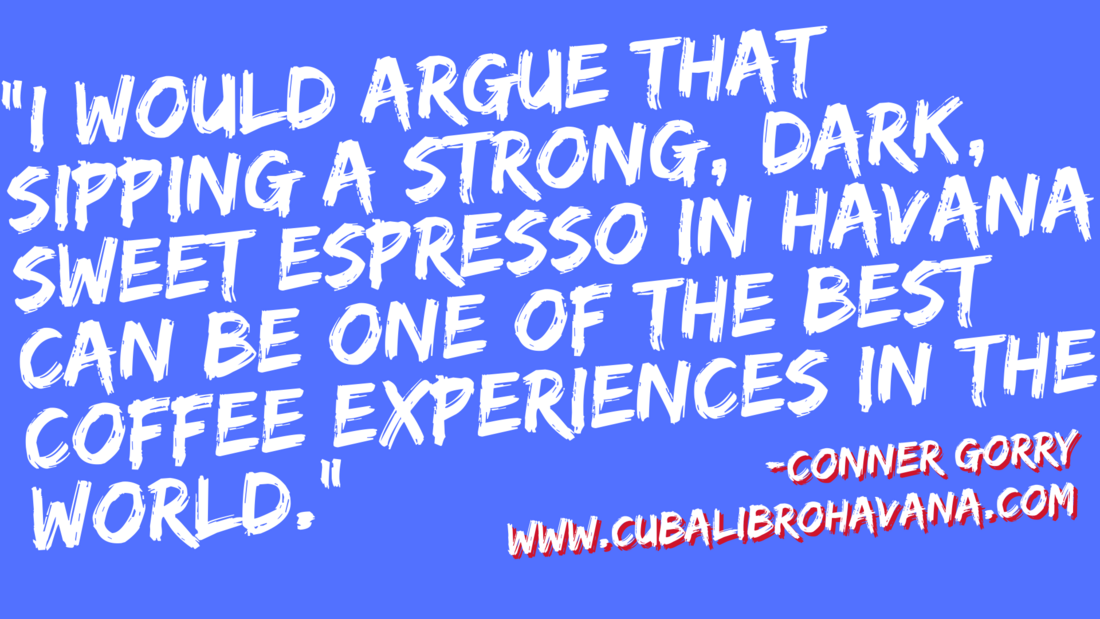 We spoke to Conner Gorry, writer and founder of bookstore and cafe Cuba Libro in Havana. We asked Conner what the inspiration was behind Cuba Libro: "In 2011, Cuba enacted regulations that allowed all types of private businesses to be opened, and while I never set out to be a change-maker when I moved to Havana in 2002 as a journalist, I saw a niche for a different kind of project. When a friend here gave me a bag of "good, but not great, books" in English, I stared at it for about six months cooking up the idea for Cuba Libro, the island's only English-language bookstore and café. I was determined to found an ethically - and socially - responsible business that would adhere to all laws, be accessible to everyone regardless of gender, sexual orientation, age, race or financial possibilities, as well as profit share with staff, offer free cultural events and help support and build a community. And of course, carry stellar literature and serve the best coffee – including iced coffee (literally unknown in Cuba until we arrived on the scene), cappuccino and local specialities like café bonbon.
"All my Cuban friends and family told me it would fail, but five years on, we're going stronger than ever with robust donation programs, varied cultural events, volunteer days, and all kinds of policies and practices to support our community."
We then asked Conner why Cuban coffee is some of the best coffee in the world: "I don't know that I would say Cuban coffee is the best coffee in the world. I've had some pretty damn good brews in Guatemala, Hawaii, Jamaica, Ethiopia, and Colombia.
"However, I would argue that sipping a strong, dark, sweet espresso in Havana – especially hanging in a hammock in the garden of Cuba Libro, with perennial shade and cool Cubans all around – can be one of the best coffee experiences in the world. As a traveller myself, the memorable coffee experience for me combines good people to share it with, a relaxing, welcoming atmosphere AND delicious coffee. It has more to do with place and space than the coffee alone.
Conner then told us how to order a coffee when in Cuba: "There are two popular ways to have a true Cuban coffee: espresso or cortadito. Both use strong, dark Arabica beans and are fresh brewed. A cortado (or 'cortadito' - Cubans adore diminutives) is an espresso with steamed hot milk and a dollop of hot foam – unless you're like Haydeé, one of the scores of Cuban regulars, who like it without foam.
"One of our trademarks at Cuba Libro is knowing customers by name and how they like their coffee. We've even invented some new drinks thanks to the preferences of our local community.
"The only no-no in Cuba vis-à-vis coffee is ordering an Americano – Cubans call it "muddy water". When we opened Cuba Libro, we refused to put this typical cup of coffee enjoyed by millions all over the United States on our menu because well, we're totally biased towards the espresso – not unlike many European coffee capitals. But people kept coming in and asking for it, so we added it. No worries! You can now get a terrific Americano at Cuba Libro or Frappuccino or tea or a dozen other offerings."
Colombia
Colombia produces the third most coffee in the world, and it has a reputation for producing milder but well-balanced beans. The 'coffee triangle' is the name given to the area where beans are grown in the country. Part of the Paisa region, the area was declared a UNESCO World Heritage site in 2011.
In fact, coffee is so popular in Colombia there is even a theme park dedicated to it, called the National Coffee Park. Based on coffee production, it was opened in 1995 by the National Federation of Coffee Growers of Colombia and contains an interactive museum, shows, an amusement park with 27 rides and even its own coffee garden.
The simple coffee drunk in Colombia is known as 'tinto'. As it is a large exporter, Colombia reserve most of their high-end beans for export and are more likely to drink the cheaper beans. Tinto is a good example of the coffee made from those beans. A cup of tinto won't set you back too much, and will still offer you strong flavours. For something a bit more high-end, you can seek out a coffee shop or even plantation store.
Brazil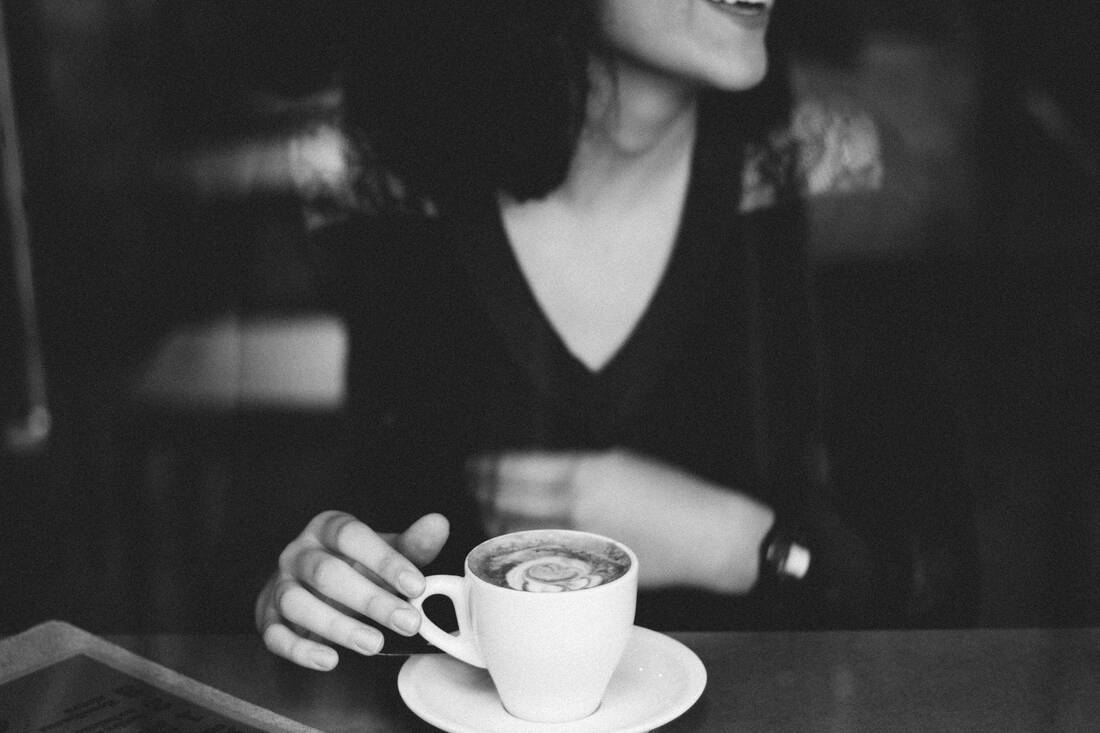 No coffee list would be complete without Brazil. Brazil is the world's largest coffee producing nation and is thought to be responsible for around a third of the world's beans. Thanks to it being perfectly situated in the 'Bean Belt', the optimal bean-growing area just above the equator, , it's able to produce incredible flavours. The freshness of the beans make a great impact on flavour here, and you have to trust that Brazilians know what they are doing with a cup of coffee as it's thought they have been producing the stuff since the 18th century.
In Brazil, cafezinho is one of the most popular forms of coffee. Somewhat like an espresso, the cafezinho is served in a small cup at very hot temperatures. It's also very traditional to have your coffee extremely sweet in Brazil. As the beans are grown at a lower altitude, they are traditionally more bitter, so the sweetness balances that out well. However, in recent times unsweetened coffee is become increasingly available, allowing consumers to add their own preferred amount of sweetener.
Italy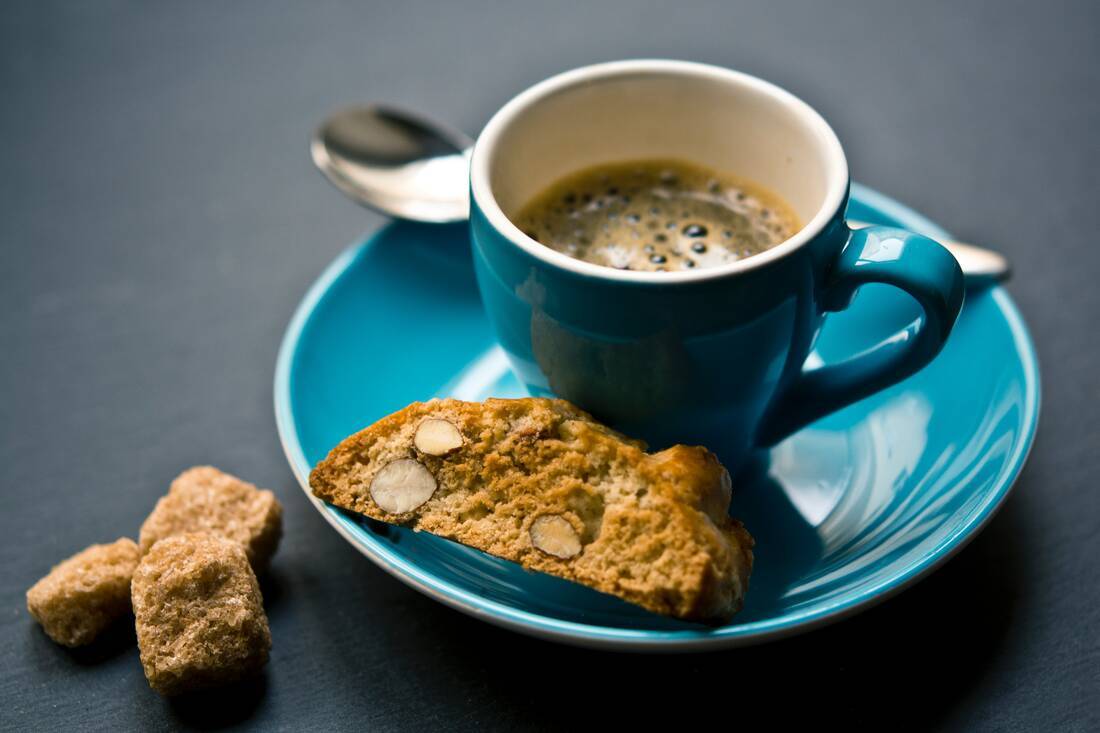 In Italy, the coffee drinking culture is strong. Italians are known worldwide for their extraordinary cuisine which is made from simple but perfectly created dishes. This same precision goes into the coffee there, and as a result, almost every coffee shop you find yourself in in Rome, Florence or Venice, you'll be sampling a beautiful cup of coffee.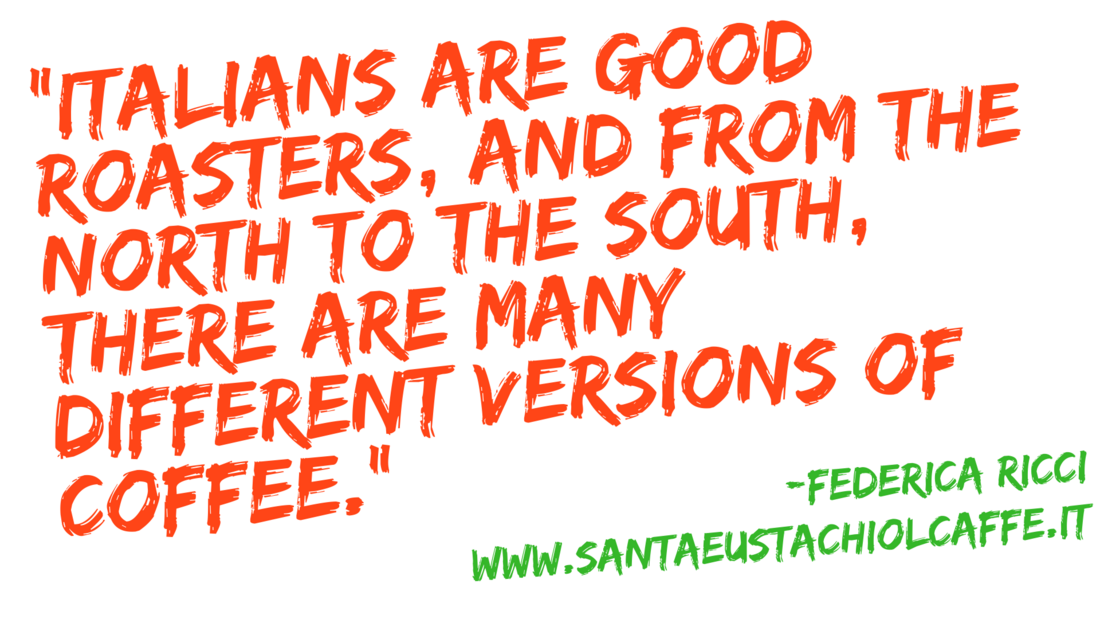 We spoke to the Federica Ricci, from Santeustachio II Café in Rome. Situated next to the Pantheon in the city centre, this coffee shop is widely regarded as one of the best coffee shops not only in Rome, but in the world. Federica told us about the history of the cafe: "This cafè has been here since 1938. Actually, even before that it was a named "Caffe e Latte" (coffee and milk) but after the war, it was renovated, and the name was changed.
"Our coffee is special because my family (yes, it is a family business) imports it directly from small cooperatives in Central and South America. Once in Italy, we roast it with wood, which is an ancient and slow process. The blend consists of only 100% arabica of high quality, it has a low amount of caffeine.
The popularity of the café means there are lots of nice stories about its history, Federica shared her favourite with us: "I like this story a lot! It is about Eric Favre, who invented the Nespresso system. He was here once with his wife and he thought our coffee was really good, so he asked the barista "How do you make such a good espresso?" And the rude barista we had at that time replied "I just pushed a button". From this he had the idea of making something simple and easy for the people in order to have their coffee at home!"
Federica then told us why the coffee in Italy the best in the world is: "Italy has a very ancient tradition on coffee, which arrived through Venice in 1570. Italians are good roasters, and from the north to the south, there are many different versions of coffee. For example, in the south people like a dark roasting which is considered to be horrible from the north - we prefer a medium roast!"
Finally, we asked Federica how someone should order a coffee when in Italy: "Well, of course, one should taste an espresso in Italy! Traditionally in the morning, people have a cappuccino and cornetto (croissant), but an espresso is a way to meet someone, to have a break from work etc.
We drink it at the counter, fast and easy!"
Turkey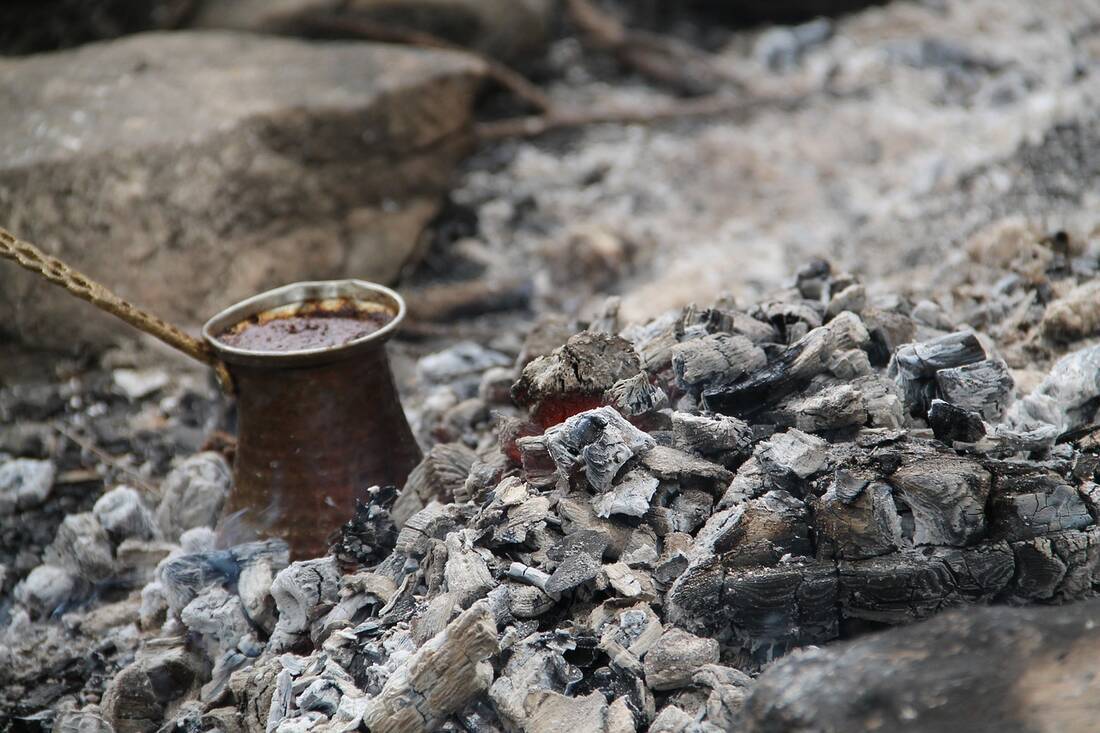 From the outside looking in, coffee culture in Turkey is very different to coffee culture in the UK. With more than 500 years of history, Turkish coffee is prepared traditionally in a cezve, a practice quite foreign to much of the rest of the world. Thanks to its rich heritage and unique preparation, the coffee itself is unique in its own way and often brings both strong and sweet to the palate.
The coffee in Turkey is traditionally poured into small, ceramic bowls called a kahve finjani once it starts to boil. It is then meant to be drunk slowly. This unique heating process means that Turkish coffee is often very strong and contains coffee grounds, so watch out when you get to the bottom of your cup or you may get a mouth full of beans!
Australia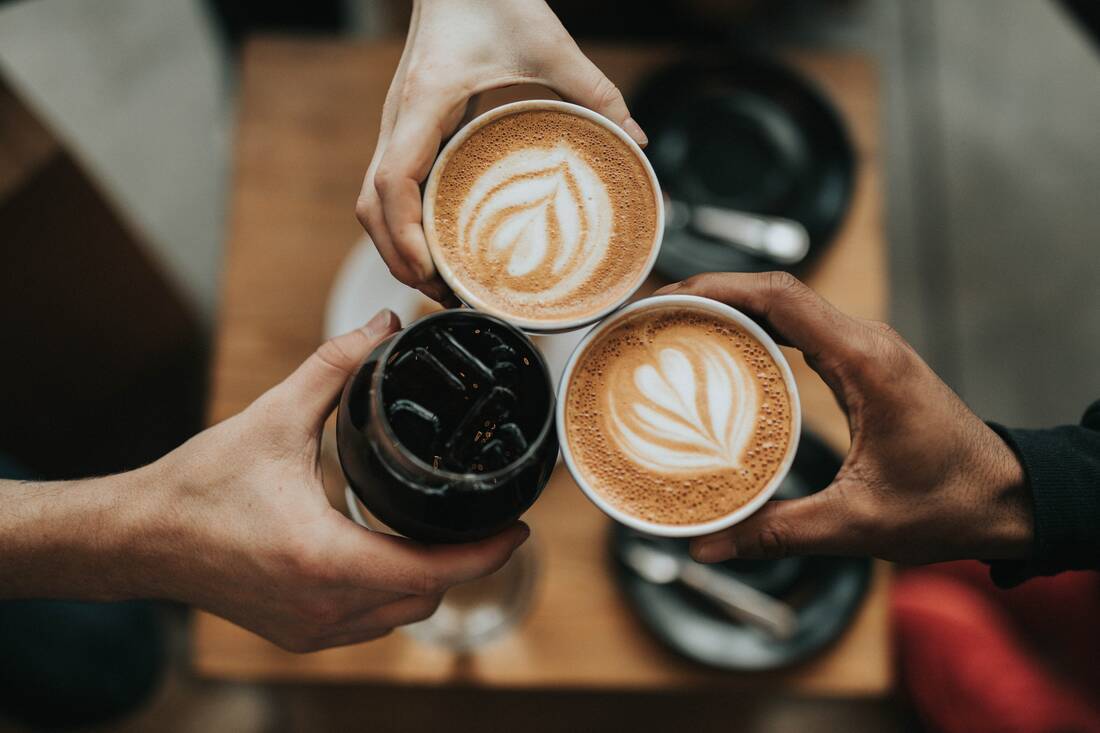 Although Australia is not traditionally known for its coffee, the new culture wave it's experiencing has caused it to seriously up its game when it comes to a brew. The country's food and drinks industry has taken off and it's now one of the best places in the world to experience a range of amazing dishes. The coffee shops here have followed suit, and now on most streets, you'll find a trendy coffee shop filled with beautifully roasted and carefully created drinks.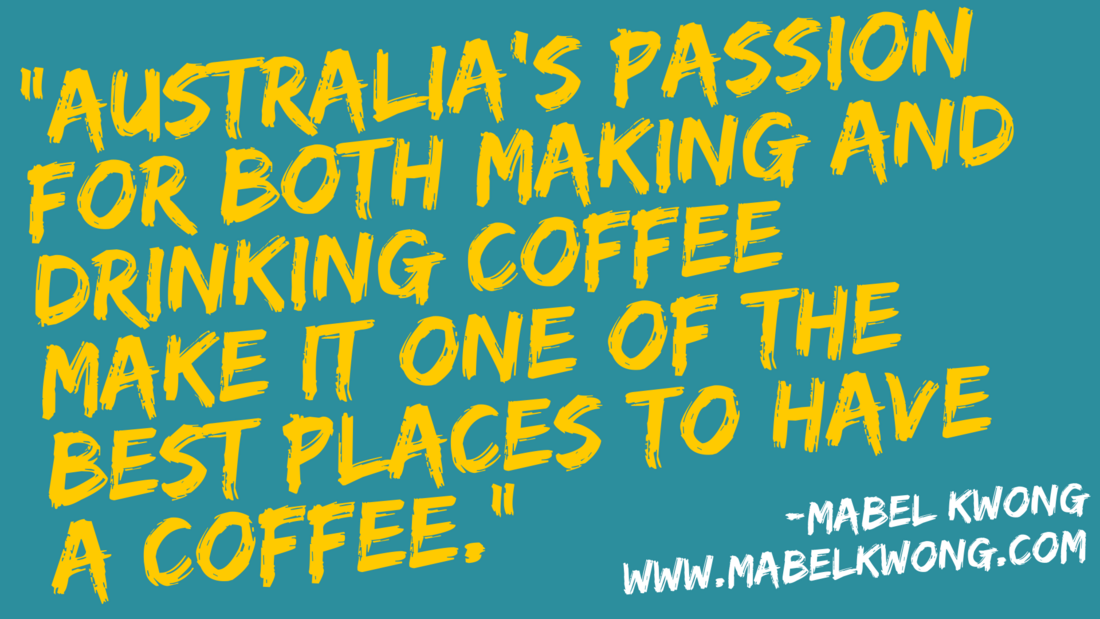 We spoke to Mabel Kwong, multicultural lifestyle blogger who grew up between Australia and Asia. Mabel told us why she believes Australian coffee is the best in the world: "Australia's passion for both making and drinking coffee make it one of the best places to have a coffee. There's so much attention put into each cup here: the careful selection of local, international seasonally sourced coffee beans, the meticulous measuring of milk and coffee ratios, and countless Australians embracing drinking coffee all day. In Australia, it's common to have a coffee at an upmarket brunch place or hole-in-the-wall cafe – places where you can pass the time sitting having a coffee and chatting. Australia's unique coffee culture is essentially about quality over quantity, time and heart over convenience, appreciation over instant gratification.
"Australia's coffee culture is also not just about the taste and drinking the coffee itself, but there's a sense of togetherness arising from it as well. Drinking great coffee with company often promises a good time.
"On the occasions when I order a coffee at a cafe in Melbourne, I don't mind waiting in line for my drink. While waiting I like watching how the barista makes my coffee, especially watching them pouring my latte just right to make the perfect latte art froth on top."
Mabel then told us how she would suggest ordering a coffee when in Australia: "One can easily feel overwhelmed by the coffee choices on the menu in Australia. For instance, you might wonder if you should order a latte or a flat white or caramelatte or an espresso shot. More often than not, the barista behind the counter would be more than happy to help you with your coffee order, maybe even going the extra mile and customising your drink for you.
"Coffee in Australia is part of everyday life here, and a wide variety of coffee drunk is all around the country. There's nothing to be shy about ordering a coffee in Australia no matter the time of day. Just go up to the counter and ask the barista if they can make your coffee the way you like your coffee. Or if you're feeling adventurous, perhaps ask for one of the speciality coffee choices on the menu."