The United Nations Educational, Scientific and Cultural Organization (UNESCO) 'seeks to encourage the identification, protection and preservation of cultural and natural heritage around the world considered to be of outstanding value to humanity. This is embodied in an international treaty called the Convention Concerning the Protection of the World Cultural and Natural Heritage, adopted by UNESCO in 1972.' What makes the concept of World Heritage exceptional is its universal application. World Heritage sites belong to all the peoples of the world, irrespective of the territory on which they are located. As of July 2020 there are 1,121 World Heritage sites, here's a list of the most popular:
Iguazu Falls, Brazil/Argentina
Great Barrier Reef, Australia
Angkor Wat, Cambodia
Rocky Mountains, Canada
Easter Island, Chile
Great Wall of China, China
Old Havana, Cuba
Galápagos Islands, Ecuador
Abu Simbel, Egypt
Acropolis of Athens, Greece
Budapest, Hungary
Taj Mahal, India
Mount Fuji, Japan
Valletta, Malta
Chichen Itza, Mexico
Bagan, Myanmar
Machu Picchu, Peru
Works of Antoni Gaudi, Spain
Stonehenge, United Kingdom
Grand Canyon National Park, United States of America
Ha Long Bay, Vietnam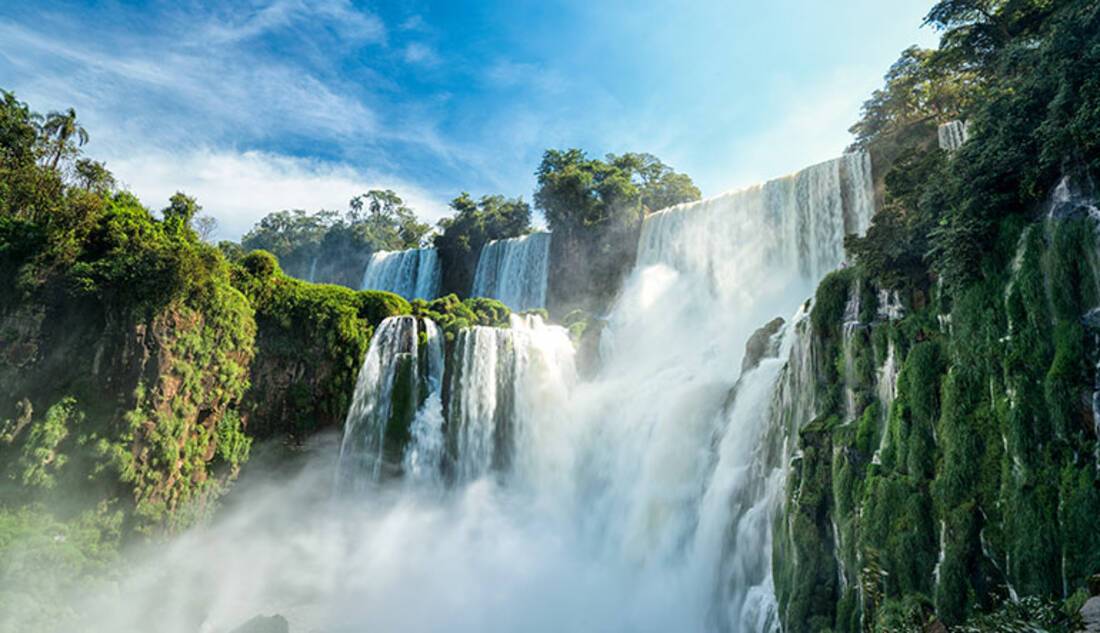 Iguazú Falls, Brazil/Argentina
Date of inscription: 1984
Perhaps one of the world's most impressive waterfalls, Iguazú Falls spans almost 3 kilometres across the border of Argentina and Brazil. Made up of many cascades, the vast sprays of water contribute to lush vegetation and more than 2,000 types of vascular plants within the rainforest. Wildlife in the area includes tapirs, giant anteaters, howler monkeys, ocelots, jaguars and caymans. Those travelling South America will not want to miss this spectacle: panoramic views of the falls can be witnessed from Brazil while those wanting to get a little closer can do so in Argentina.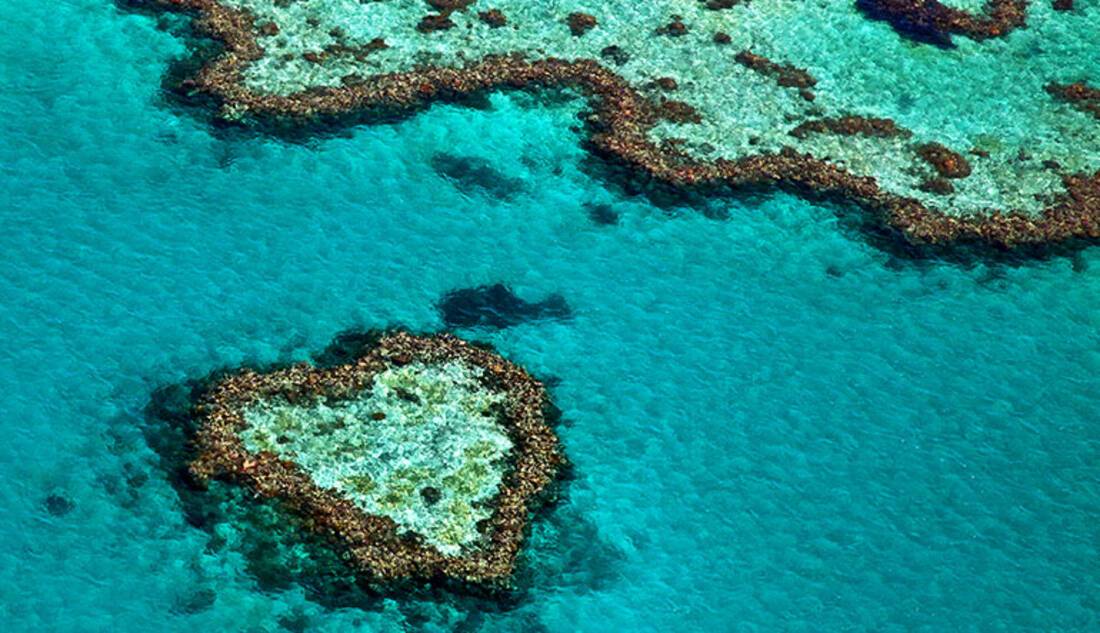 Great Barrier Reef, Australia
Date of inscription: 1981
Visible from outer space, the Great Barrier Reef in Australia is the world's most extensive coral reef ecosystem. Over 2,300 kilometres in length, the reef is home to over 1,500 species of fish, around 240 species of birds and a diverse array of crustaceans, anemones and marine worms. It is one of Australia's best known attractions and a cruise here would be incomplete without a trip to the most colourful place on earth. Though the Great Barrier Reef can be seen from above, the best vantage point belongs to the avid snorkelers and scuba divers that visit each year - don't forget to pack your flippers!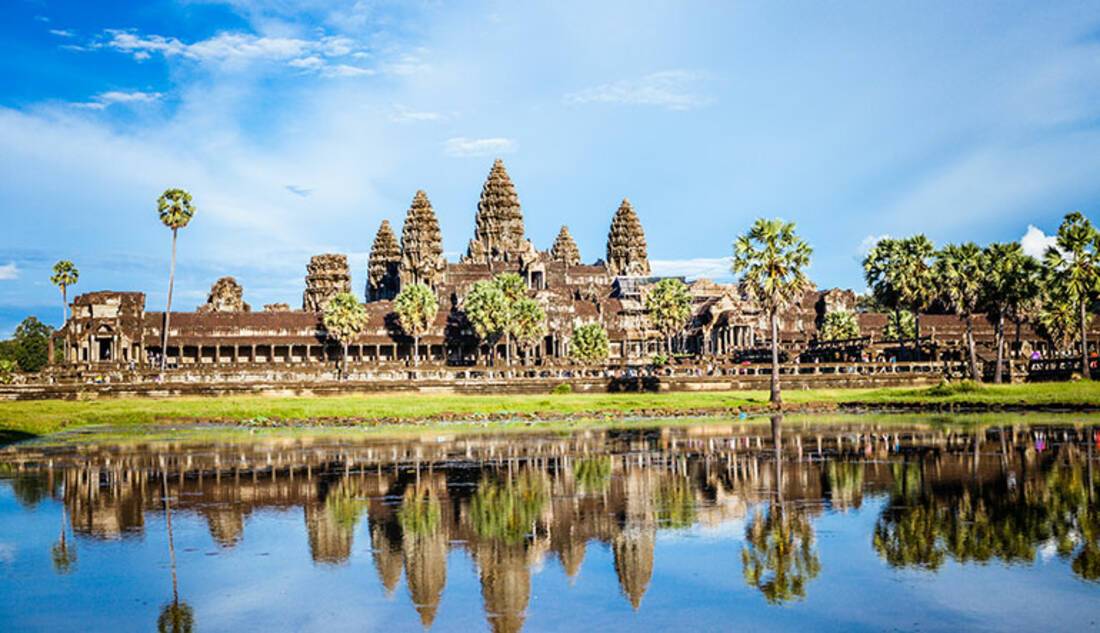 Angkor Wat, Cambodia
Date of inscription: 1992
The Angkor Archaeological Park in Cambodia comprises 12 main temples and many smaller structures. But the biggest and most important temple of all is Angkor Wat, the largest religious monument in the world. Built between the 9th and 13th centuries, Angkor Wat, now a Buddhist temple, was once a Hindu place of worship. It offers some of the finest examples of Asian architecture with an intriguing mix of ruins in various states of preservation - be wowed by its impressive size, architectural genius and religious symbolism.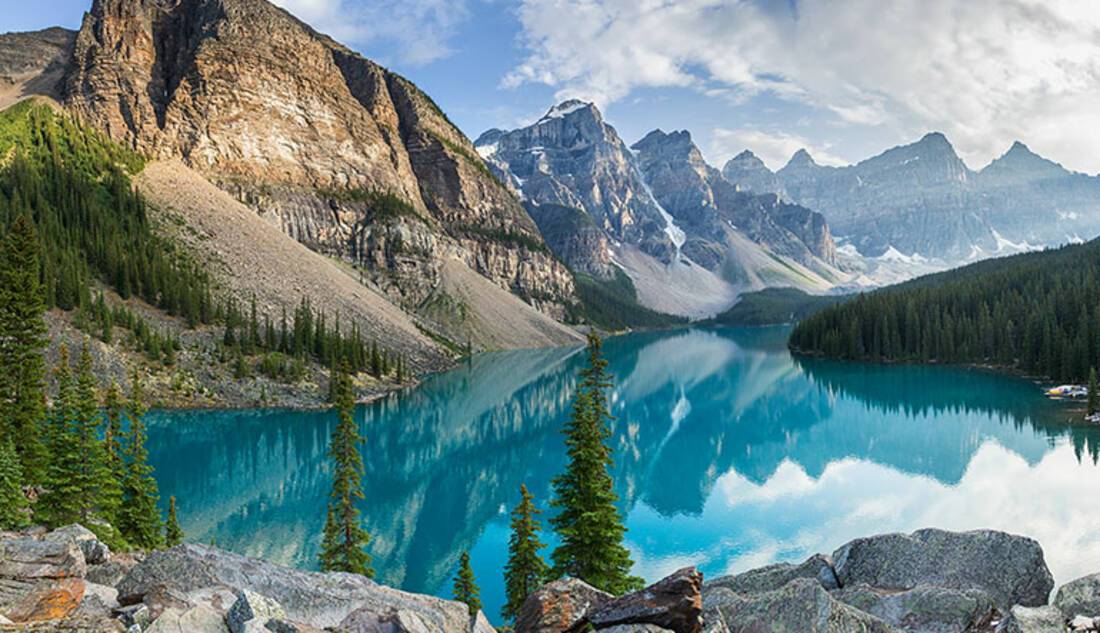 Rocky Mountains, Canada
Date of inscription: 1984
"A visit to Canada is not complete without a trip to the Canadian Rockies," advises Raymond, blogger at Travelling Foodie. "Comprised of Banff, Jasper, Kootenay and Yoho National Parks, this Canadian portion of the Rocky Mountains in British Columbia and Alberta has some of the best attractions in Canada and is a designated UNESCO World Heritage site."
The area showcases the true beauty and ecological importance of Canada with mountain peaks, glaciers, lakes, waterfalls, canyons and limestone caves visible at every turn. Diverse wildlife can also be found here, look out for bighorn sheep, deer and elk. Raymond adds: "You can never go wrong with visiting the iconic Lake Louise in Banff, but you will not want to miss seeing other gems like Morraine Lake, Peyto Lake, Johnston Canyon and Marble Canyon."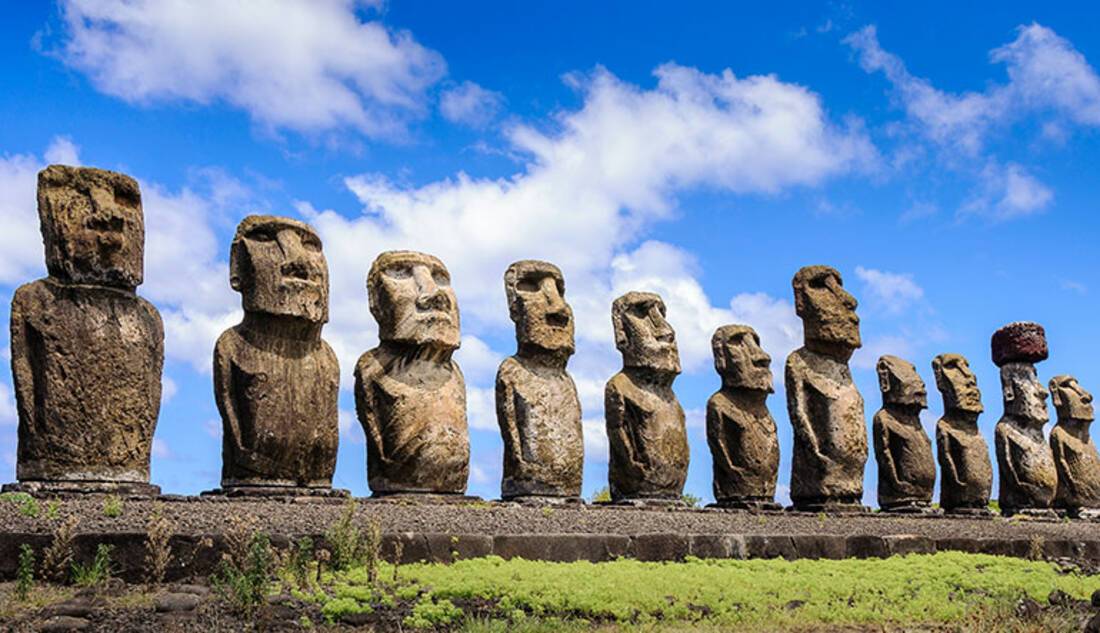 Easter Island, Chile
Date of inscription: 1995
One of the most remote UNESCO World Heritage sites, Easter Island in Chile is a dream destination for history and nature enthusiasts. Arguably the most interesting historical artefact on Easter Island, the 887 moai statues dotted around date back to the 13th century. Created by the Rapa Nui people (who are thought to have inhabited the island from the 12th century onwards), each statue is unique and believed to symbolise an ancestor. But this isn't all the island has to offer, lush green meadows, volcanic craters, soft white sandy beaches and some of the world's best, but lesser known, diving, snorkelling and surfing opportunities will greet you as you step off your chosen ship.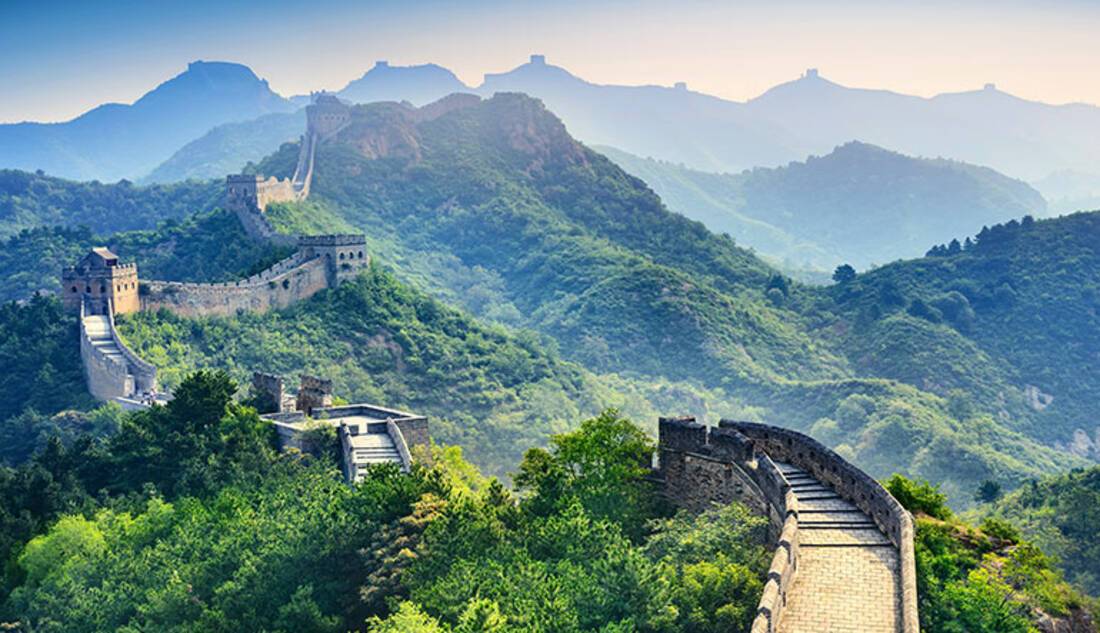 Great Wall of China, China
Date of inscription: 1987
The Great Wall spans more than 20,000 kilometres across China. One of the seven wonders of the world, the Great Wall of China is one of the world's largest military structures - its main body consists of walls, watchtowers, horse tracks, fortresses and passes - and is still considered to be a national symbol for safeguarding the security of China and its people thanks to its formidable protective barrier. It is a bucket list site that inspires great adventures and is the only man-made monument visible from space!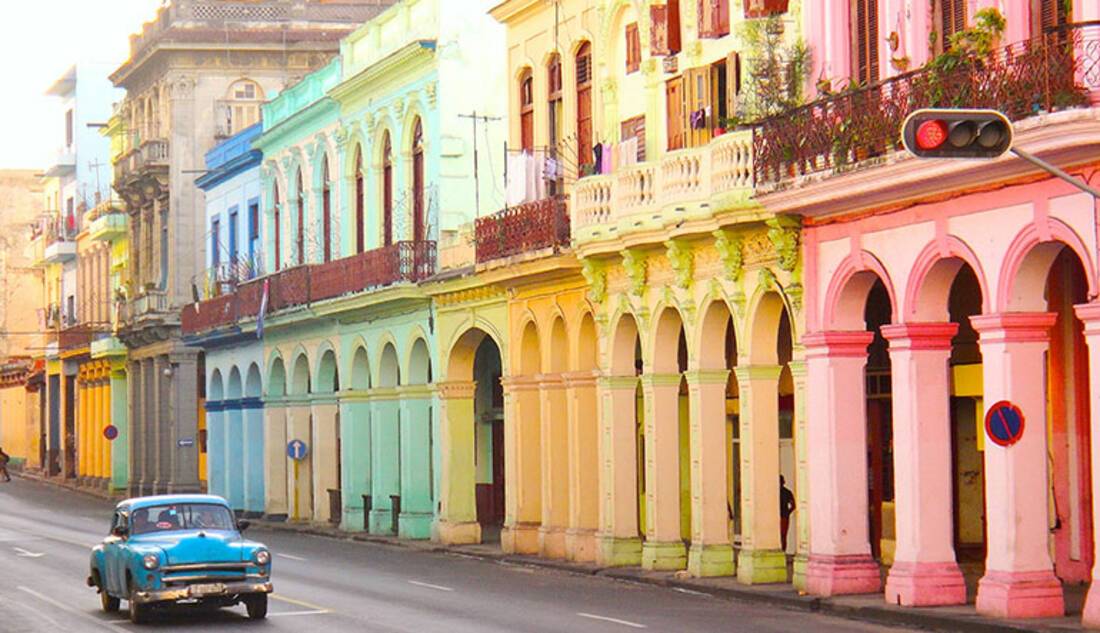 Old Havana, Cuba
Date of inscription: 1982
Founded by the Spanish in 1519, Old Havana captivates all travellers with its unique charm and charisma. Located in Cuba, its colourful architecture is both vibrant and beautiful - look out for neoclassical and Baroque styles along its charming streets. Once the main hub for ship building in the Caribbean, Old Havana is renowned for the vintage cars that pepper every thoroughfare. Today, the area is undergoing restoration to ensure it remains the most impressive historic city centre in the Caribbean.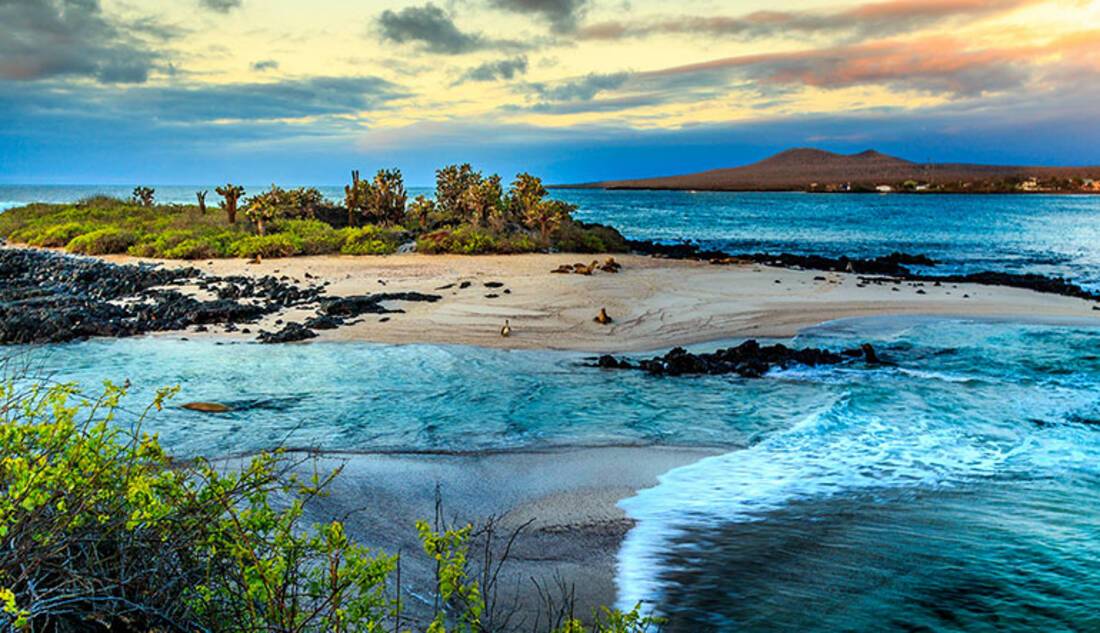 Galápagos Islands, Ecuador
Date of inscription: 1978
A 'living museum and showcase of evolution,' the 19 islands that comprise the Galápagos contribute towards the largest marine reserve on the planet. Home to 500 endemic species and more than 700 plant species, the fascinating wildlife is what draws many to this Ecuadorian archipelago. This much-protected environmental gem appears on many bucket lists and it is easy to see why; get up close and personal with giant tortoises, marine iguanas, sea lions and albatross or explore the beaches and volcanic landscapes they inhabit.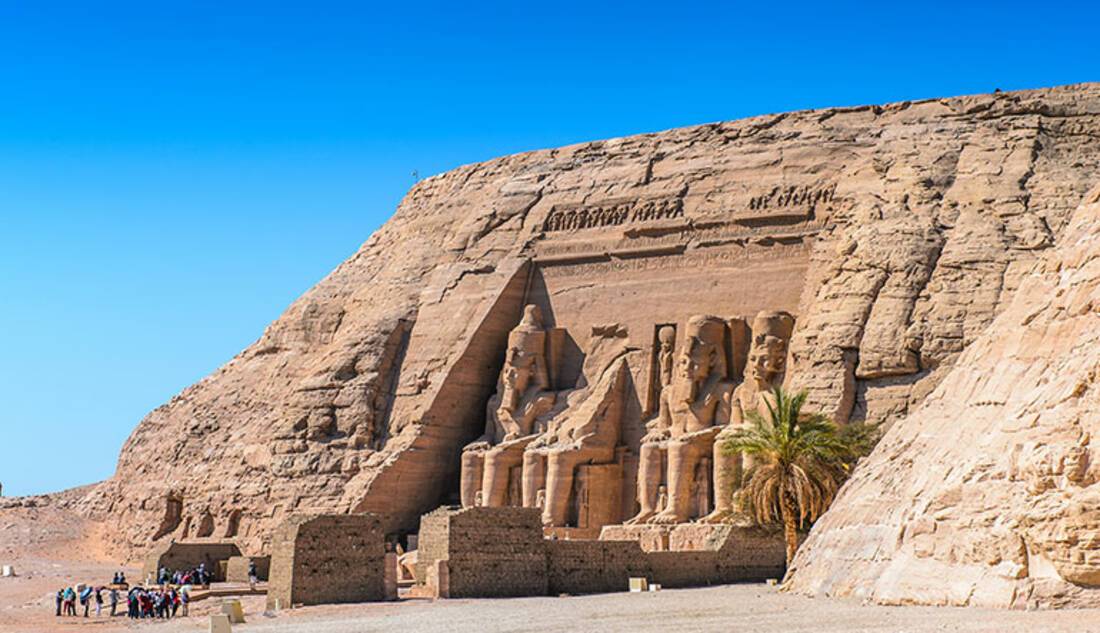 Abu Simbel, Egypt
Date of inscription: 1979
Abu Simbel, a small village in Egypt, was named a UNESCO World Heritage site in 1979. The village is famous for its twin temples that were originally carved out of the mountainside in the 13th century BC. In a bid to rescue the temples from the rising waters of the Nile River, the temples were cut into many pieces and moved brick by brick to higher ground. What stands today is an impressive historic monument comprising the Temple of Ramses II, which contains four statues of Ramses and the Temple of Hathor, Egypt's best-preserved complex.

Acropolis of Athens, Greece
Date of inscription: 1987
Towering over the city from its hilltop perch, the Acropolis of Athens is a universal symbol of classical spirit and civilisation. Forming the greatest architectural complex, the monuments were designed by esteemed sculptors and architects and were the stage for theatre, democracy, philosophy, speech and freedom of expression over many years. Located in the city of Athens in Greece, the Acropolis has stood for more than 3,300 years with the Parthenon its largest and most recognisable structure.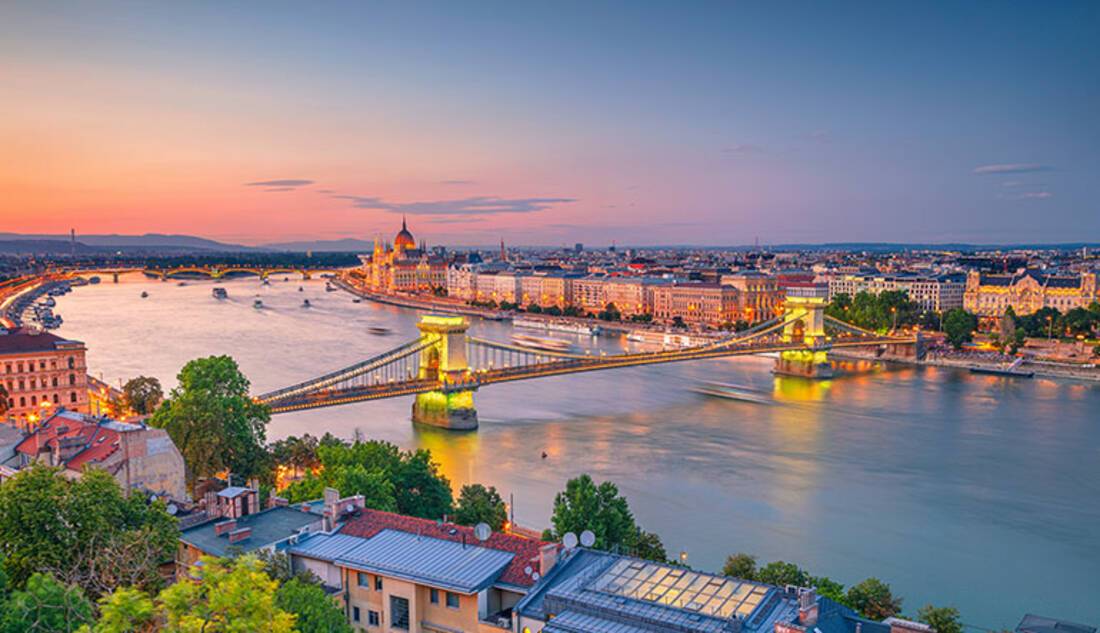 Budapest, Hungary
Date of inscription: 2002
Voted for by ROL Cruise as one of the top European destinations to see in 2020, Budapest is a fascinating mix of rich architecture and cultural traditions. The capital city of Hungary, Budapest is split into two sides with Buda on the west of the Danube River and Pest on the east. Budapest is 'one of the world's outstanding urban landscapes and illustrates the great periods in the history of the Hungarian capital,' according to UNESCO.

Taj Mahal, India
Date of inscription: 1983
Considered the most beautiful structure in the world, the Taj Mahal, in Agra, India is a white marble mausoleum dedicated to the third wife of Shah Jahan. A perfect exercise in symmetry, the four identical faces of the Taj Mahal feature impressive vaulted arches each telling an eternal tale of love. 20,000 people from India and central Asia worked on the structure over many years before its completion in 1653. Early morning visits here are the most magical: cooler temperatures and less people may provide that perfect photo opportunity.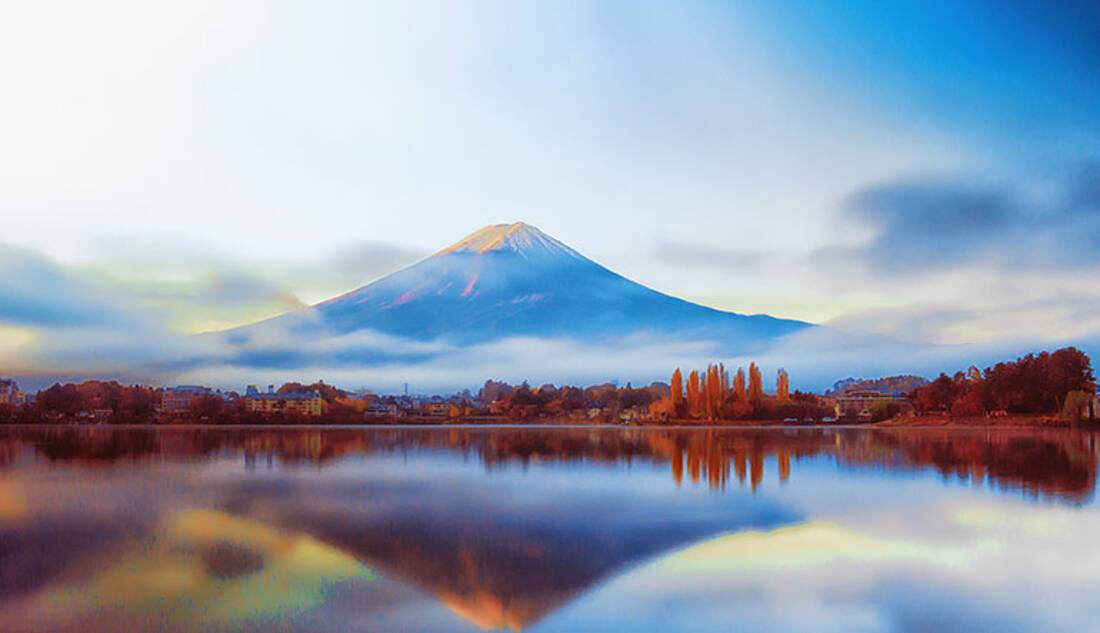 Mount Fuji, Japan
Date of inscription: 2013
Framed with cherry blossoms in spring and capped with snow in winter, Mount Fuji is easily one of the most beautiful places in Japan. The highest mountain in the country, Mount Fuji is an active stratovolcano in Tokyo that rises to around 3,776 metres. It is also a popular spot with hikers thanks to its gruelling climb that attracts over 300,000 people each summer. But if that's not your thing, you can see Mount Fuji on a clear day from the excellent viewing platforms of Tokyo Tower, a communications structure identical to the Eiffel Tower.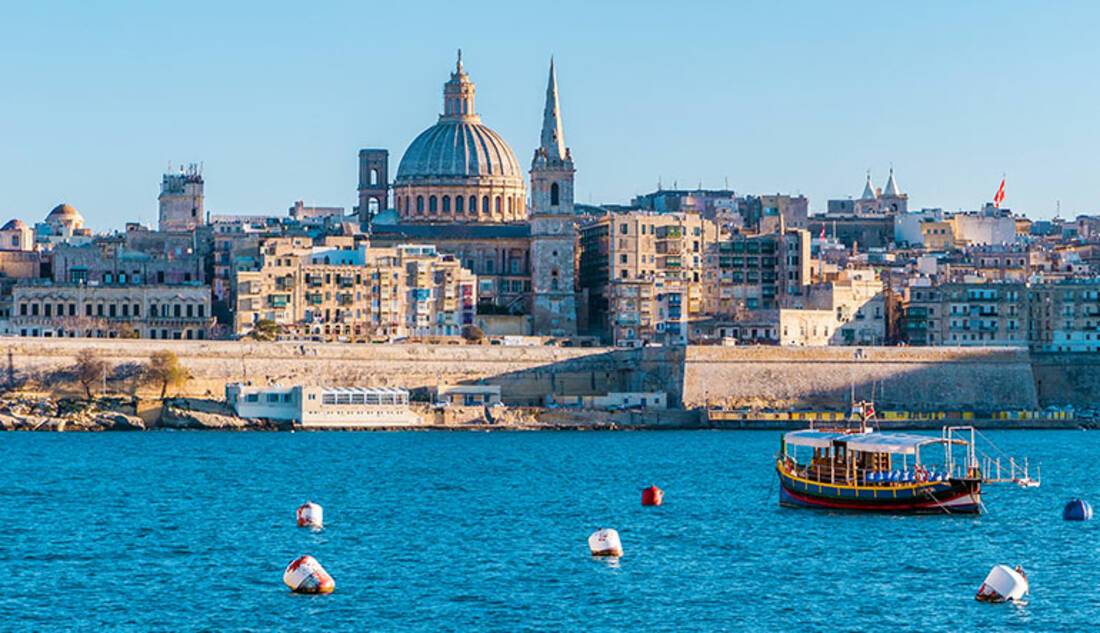 Valletta, Malta
Date of inscription: 1980
The diminutive capital of Malta, the city of Valletta is 'one of the most concentrated historic areas in the world,' according to UNESCO. Perched on a hill between two natural harbours, Valletta is a dense layer cake of monuments that date back to the 16th century and tell a story of artistic, civil, military and religious history. The city was named the European Capital of Culture in 2019 and it is easy to see why - Valletta is a dream to explore!

Chichen-Itza, Mexico
Date of inscription: 1988
The centre of pilgrimage for more than 1,000 years, Chichen-Itza in Mexico is one of the greatest Mayan centres of the Yucatán peninsula. Comprising a range of relics, monuments and archaeological sites it is one of the most well restored Mayan areas in Mexico. El Castillo (or the Temple of Kukulcan) makes Chichen-Itza stand out among Mexico's best ruins. The striking 30 metre step pyramid (pictured) has 365 steps, one for each day in the Haab solar calendar.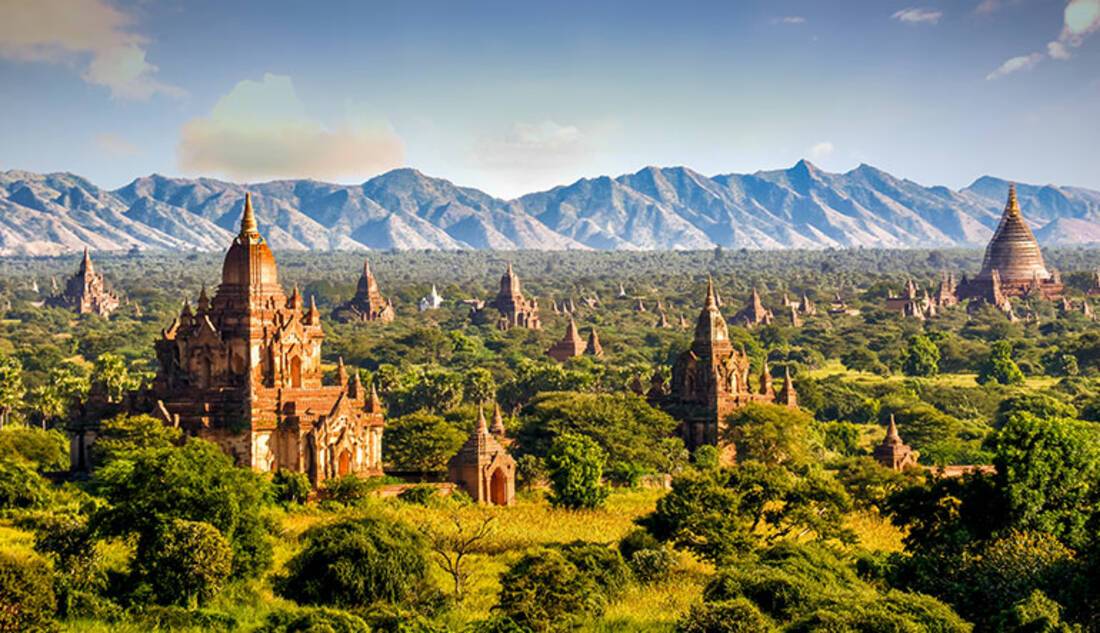 Bagan, Myanmar
Date of inscription: 2019
Also known as Burma, Myanmar is the land of faith. Over 2,500 structures of Buddhist art and architecture, including temples, monasteries, frescoes and sculptures can be found in Bagan. Myanmar Kingdom's first capital city, the Buddhist monuments of Bagan were built between the 10th and 14th centuries AD and vary in size and level of sophistication. Over the years, some monuments have been restored while others are little more than ruins but all are a truly magical sight to behold especially when witnessed during sunrise or sunset. To see the silhouette of these impressive temples, tour the area on a bike, hire a horse and cart or take a hot air balloon ride.

Machu Picchu, Peru
Date of inscription: 1983
Discovering Machu Picchu is like stumbling upon a well kept secret. Set amongst the famous backdrop of Huayna Picchu, this mesmerising religious, ceremonial, agricultural and astronomical sanctuary is what draws many to Peru. The lost city is one of the Inca Empire's greatest masterpieces but there is much debate as to why it was built and then later mysteriously abandoned. Explore the intricate stone ruins of Machu Picchu on a guided tour or go it alone just as American explorer Hiram Bingham did in 1911.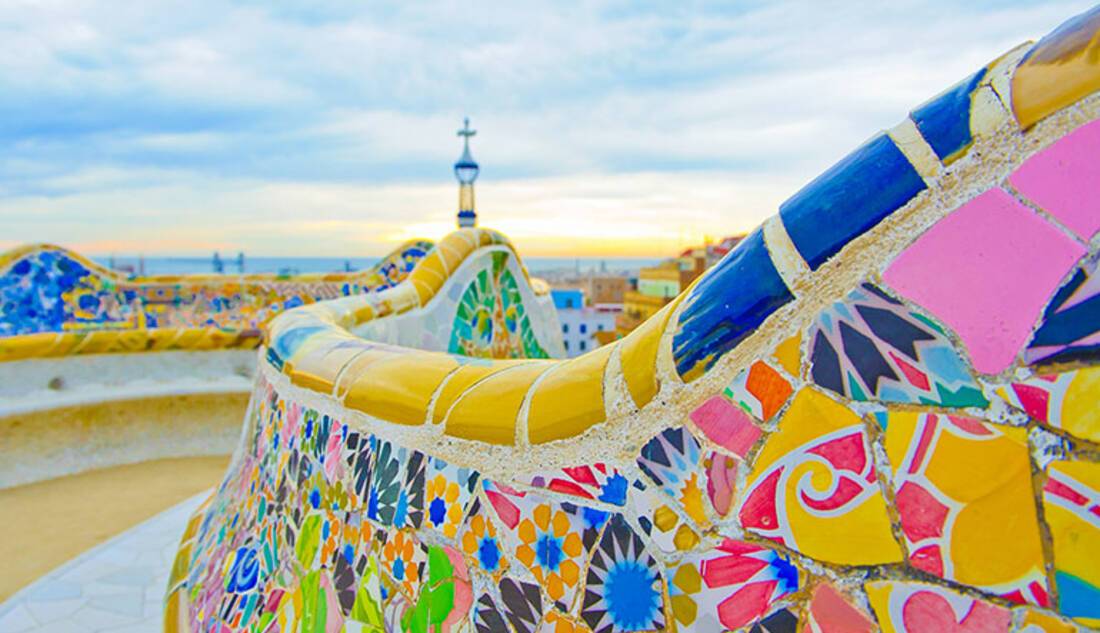 Works of Antoni Gaudí, Spain
Date of inscription: 1984
Known as 'the greatest exponent of Catalan Modernism,' Antoni Gaudí was a Spanish architect that certainly left his mark. Though his works, which were heavily influenced by nature, religion and architecture, are visible throughout Spain, they are best appreciated in Barcelona.
Blogger Kelly, from Girl with the Passport, recommends a visit to La Sagrada Família: "No trip to Barcelona would be complete without a visit to La Sagrada Família, one of the most popular UNESCO World Heritage sites in the world. It is also probably immortal architect Antoni Gaudí's single most famous work of art and is actually still technically under construction.
"First started in 1882, this awe-inspiring structure was designed using the principles set forth during the Modernista Movement. As a result, it is easily the most innovative medieval cathedral in existence and features large swaths of wavy lines and vibrant colors that are meant to represent that natural beauty of nature. A design aesthetic that is unlike anything you've ever seen. Also of note are the church's three main facades, the Passion Facade, the Glory Facade, and the Nativity Facade, the first of which was met with fierce criticism given the graphic and tortured look of the Christ sculpture at its centerpiece.
"However, regardless of how you feel about various elements of the church's unique design, La Sagrada Família remains a truly iconic structure that everyone should see at least once in their lifetime. That's why, to get the most out of your visit, I highly recommend booking timed entrance tickets, in an effort to avoid long lines at the entrance. I also suggest visiting early in the morning, when the sunlight shines through the church's exquisite stained glass windows and illuminates the entire building in a kaleidoscope of mesmerizing colors."
Paulina from Paulina on the Road says: "If you are visiting Barcelona, heading to Park Güell is a must! It's all that Gaudí stands for: colourful, intriguing buildings inspired by local tales and myths. Park Güell is really the epitome for Gaudí's genius since he enjoyed complete artistic freedom when he got the assignment from Eusebi Güell.
"Located on Carmel Hill, Park Güell offers some of the best views of Barcelona. No wonder that it has been the setting for some of the best movies set in Spain, such as The Spanish Apartment.
"That said, Park Güell is one of the most popular attractions in Barcelona and I strongly recommend getting your tickets in advance. During the summer months, they tend to be sold out weeks in advance."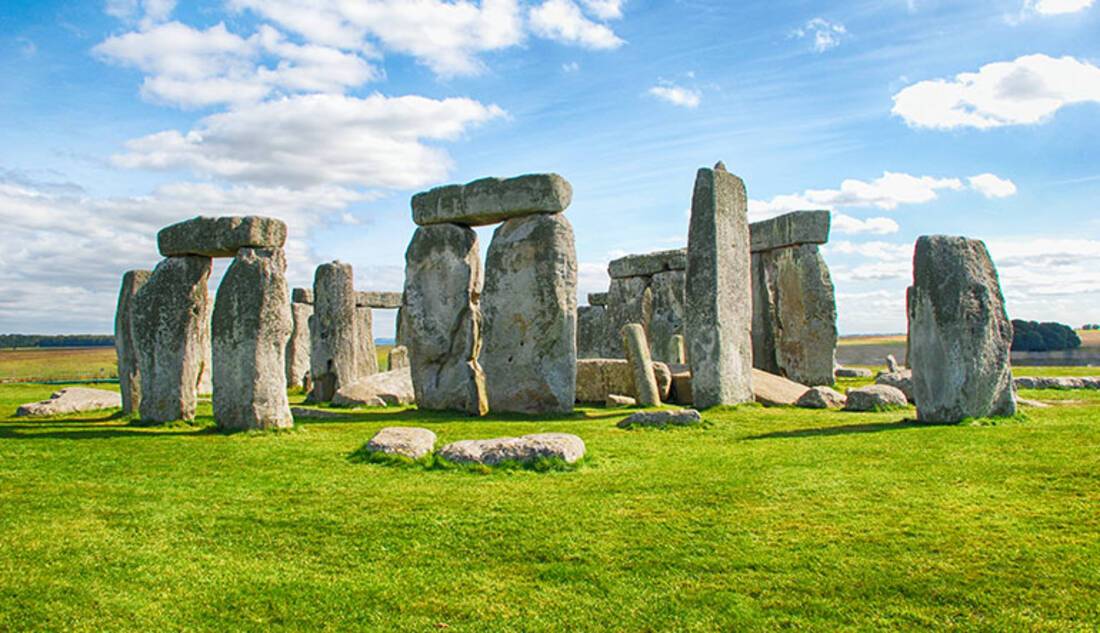 Stonehenge, United Kingdom
Date of inscription: 1986
With no record of its origin or purpose, Stonehenge is one of the world's most awe-inspiring prehistoric megalithic monuments. Believed to be constructed from 3,000 BC to 2,000 BC, each megalith weighs around 25 tons and stands about 2 metres wide and 4 metres high. The meaning behind the mysterious circle has been speculated for many years, with some suggesting religious or astronomical significance. Either way, it is one of Britain's most unique sites attracting thousands of visitors each year.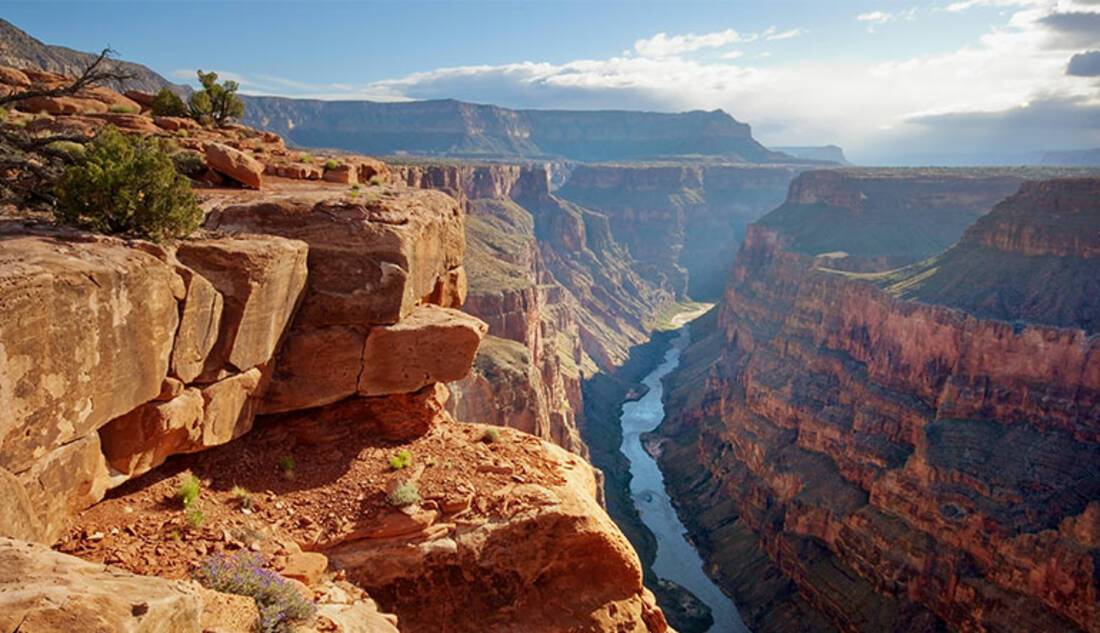 Grand Canyon, United States of America
Date of inscription: 1979
One of America's most recognised attractions, Grand Canyon National Park is a deep canyon in the state of Arizona. According to UNESCO, 'the Grand Canyon is among the earth's greatest ongoing geological spectacles.' Caused by erosion from the Colorado River, the gorge stretches almost 483 kilometres, is almost 2 kilometres deep and varies in width from less than a kilometre to over 30. Spectacular views aren't the only thing to expect when visiting the Grand Canyon, numerous endemic, rare or endangered plant and animal species can be found thanks to an incredibly diverse ecosystem.

Ha Long Bay, Vietnam
Date of inscription: 1994
Hidden away in northeast Vietnam, nearly 2,000 islands form Ha Long Bay. Known for its limestone pillars, crystal clear waters and fascinating wildlife, Ha Long Bay's islands are mostly uninhabited but their large caves and tropical trees make for a truly stunning landscape. Sue, one half of blogging duo, Travel For Life Now says, "The dreamy Ha Long Bay should be on every Southeast Asian bucket list.
"In Ha Long (translated as Descending Dragon) limestone islands and formations arise in every direction. Secret caves and lagoons are everywhere. With the morning mist or the setting sun, the experience is otherworldly. The best way to visit is on a day trip of 2-3 days. One day trips only give a small taste of the experience. Two or three days will allow for a more tranquil and uncrowded experience. High season is in the fall and spring when the weather is best. Unfortunately, that time of the year brings crowds and there will be an armada of boats leaving all at the same time. Try shoulder season or even winter. We went in December - it was cold for swimming but great for biking and kayaking. Splurging on a room with a balcony will give you a chance to relax and enjoy the scenery as you float by."
Visit the UNESCO website for the full list of World Heritage sites.