Have you ever dreamt of travelling along the Amazon River? Waking up to the sound of macaws, watching sloths dozing in the trees and visiting remote, forgotten villages? A cruise really is the best option. All you need to do is jump on board and let the ship guide you along the wild Amazon River for the adventure of a lifetime. For more holiday inspiration, read on…
Protecting the Amazon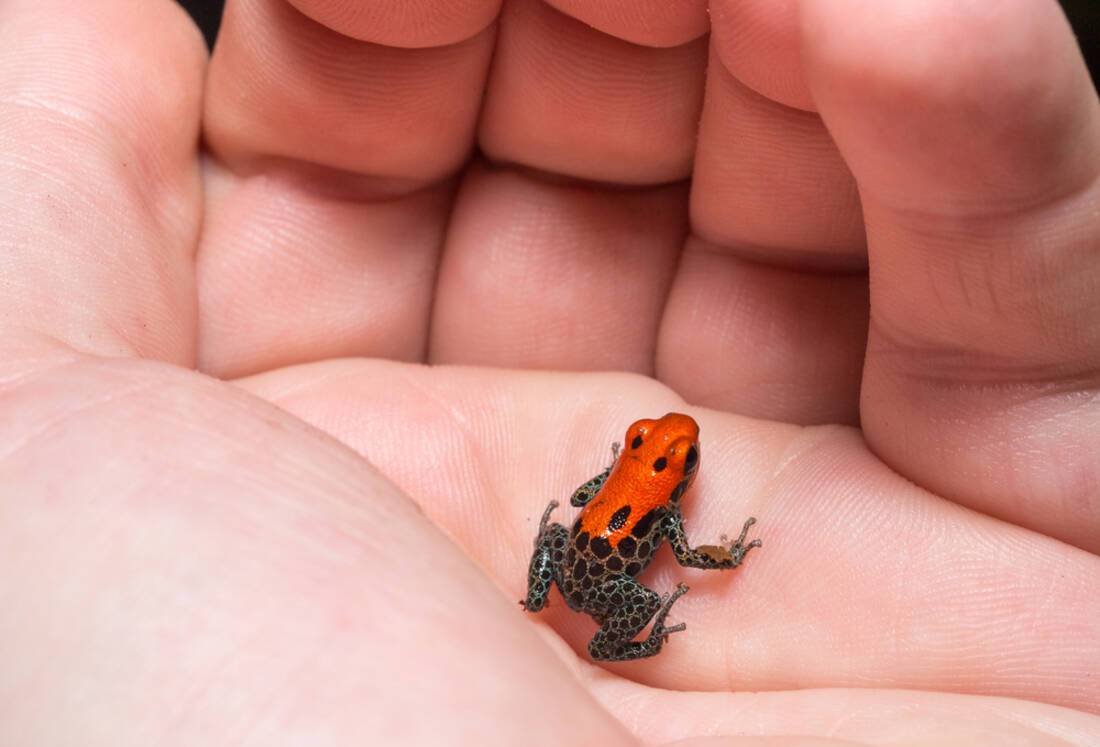 One of the reasons why nature in the Amazon has been able to thrive is the hard work and dedication of charities. We reached out to some vital organisations supporting wildlife and landscapes in the Amazon basin to find out more about their work, and how you can help.
Amazon Conservation
"Our mission is to unite science, innovation and community to protect the western Amazon"
Amazon Conservation has worked for almost 20 years to not only help preserve the wildlife in the rainforest, but also the rainforest itself. This non-profit organisation uses science to aid its environmental conservation and restoration in the Amazon.
We spoke to the team to learn more about their work. They started by telling us a bit about the history of their organisation: "Amazon Conservation is an international conservation non-profit with a singular vision: a thriving Amazon that sustains the full diversity of life. Our mission is to unite science, innovation and, community to protect the western Amazon – the greatest wild forest on Earth.
"Since 1999 we have been pioneers in conservation, focusing our efforts on a key part of the Amazon where the Andes Mountains meet the Amazon rainforest. Our unique approach focus on three key strategies:
Empowering people to become champions for conservation while improving their quality of life
Protecting wild places that are home to hundreds of thousands of species of wildlife
Employing the latest discoveries in science and technology into the field of conservation.
"This holistic approach enables us to not just focus on one aspect of conservation – such as planting trees – but truly take into account all human, economic, cultural, social, and political factors that contribute to achieving long-lasting results."
We asked the team at Amazon Conservation why the Amazon River and rainforest is one of the best places to experience wildlife:
"The Amazon rainforest is single-handedly the most biodiverse place in the entire world. Nowhere else will you find fauna and flora as abundant as in this location. It is home to thousands of species of animals (such as harpy eagles, giant otters, black caimans and jaguars), plants, insects, amphibians and reptiles. This area harbours 15% of all bird and butterfly species in the entire world. It is also home to dozens of indigenous communities who remain living a largely traditional, low impact lifestyle and rely on the forest for food, fibre and medicine."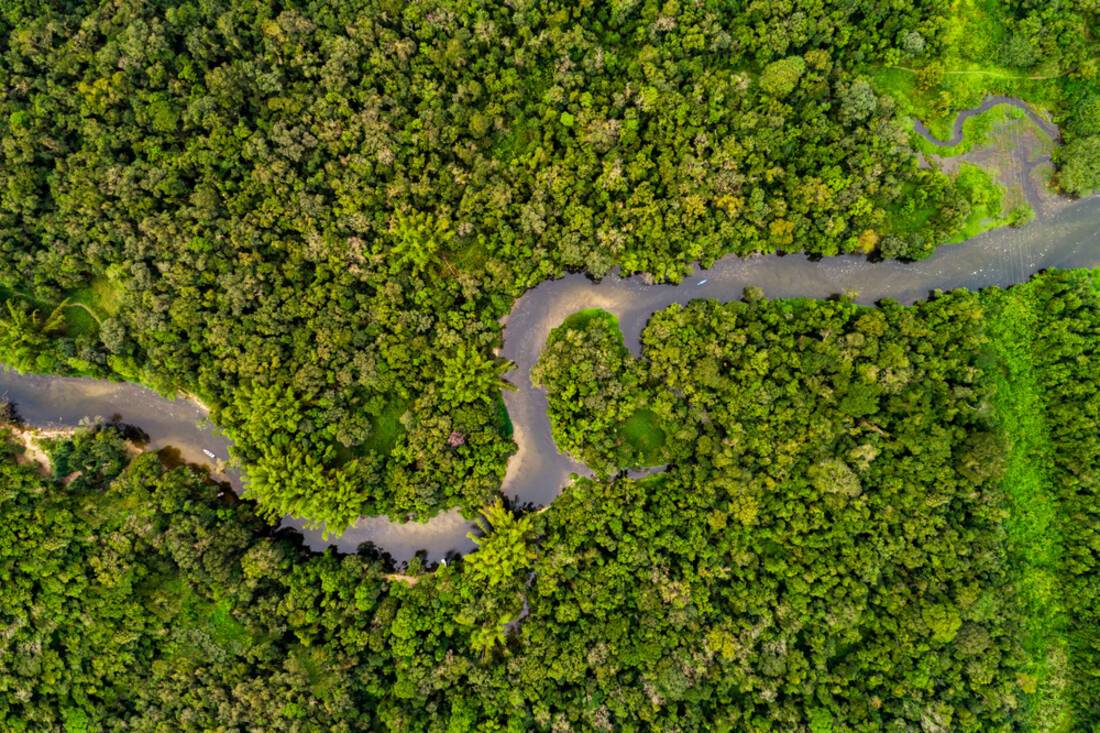 Finally, the team explained how you can support Amazon Conservation: "There are two amazing ways people can support conservation of the Amazon through our work: first is to make a tax-deductible contribution here. We are a top rated by several independent charity evaluators, including Charity Navigator (4-stars), Guide Star Exchange (Gold Level), and Great Non-profits (2017 Top-Rated), so we take transparency and accountability very seriously.
"Second is to actually visit our three eco-lodges in Peru to experience the Amazon in a sustainable, safe, and conservation-conscious way! All proceeds from trips actually directly support our conservation work as well! Visiting the Amazon using a conservation-first eco-lodge will enable guests to experience wildlife first-hand without harming them or destroying their environment. They will also help protect the very forest they visit."
Amazon River Dolphin Conservation Foundation
"When I first travelled to Brazil and witnessed these magnificent animals, I was immediately drawn to them"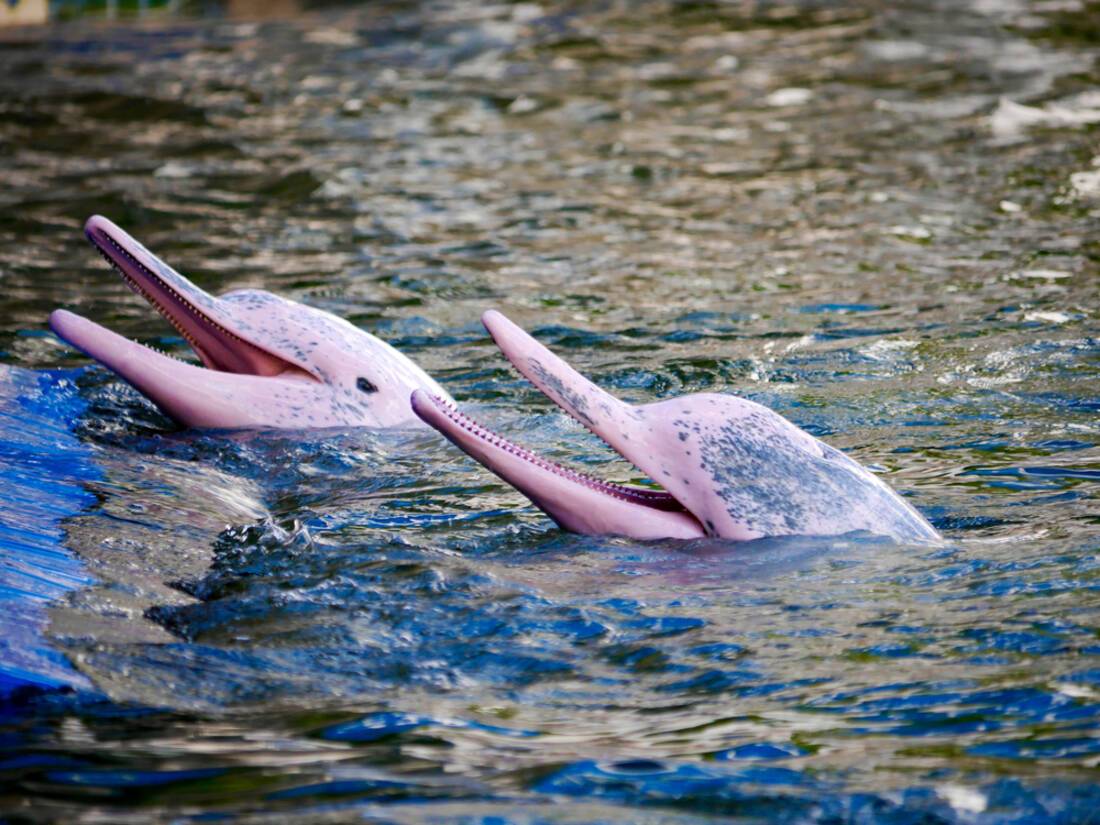 The Amazon River Dolphin Conservation Foundation works tirelessly to help conservation and education the Amazon River Dolphin. We spoke to Suzanne M. Smith, the executive director of the foundation who told us more: "Amazon river dolphins need to be helped through conservation efforts due to the environmental challenges that they face each day, i.e. pollution, habitat destruction and degradation, and illegal hunting.
"I have worked with marine mammals in some capacity for more than 30 years. When I first travelled to Brazil and witnessed these magnificent animals, I was immediately drawn to them. After learning about the plight of the river dolphin, I founded the Amazon River Dolphin Conservation Foundation in order to help save the species."
We also asked how people can ensure they are having a healthy and natural interaction with these dolphins, should they be in a position to encounter them. "People need to ensure they are traveling with reputable conservation groups. Amazon River Dolphin Conservation Foundation is a 501c3 and strives to conserve the Amazon river dolphin through collaboration, education and research."
Rainforest Trust
"We have protected 11,978,920 acres of Amazon Rainforest"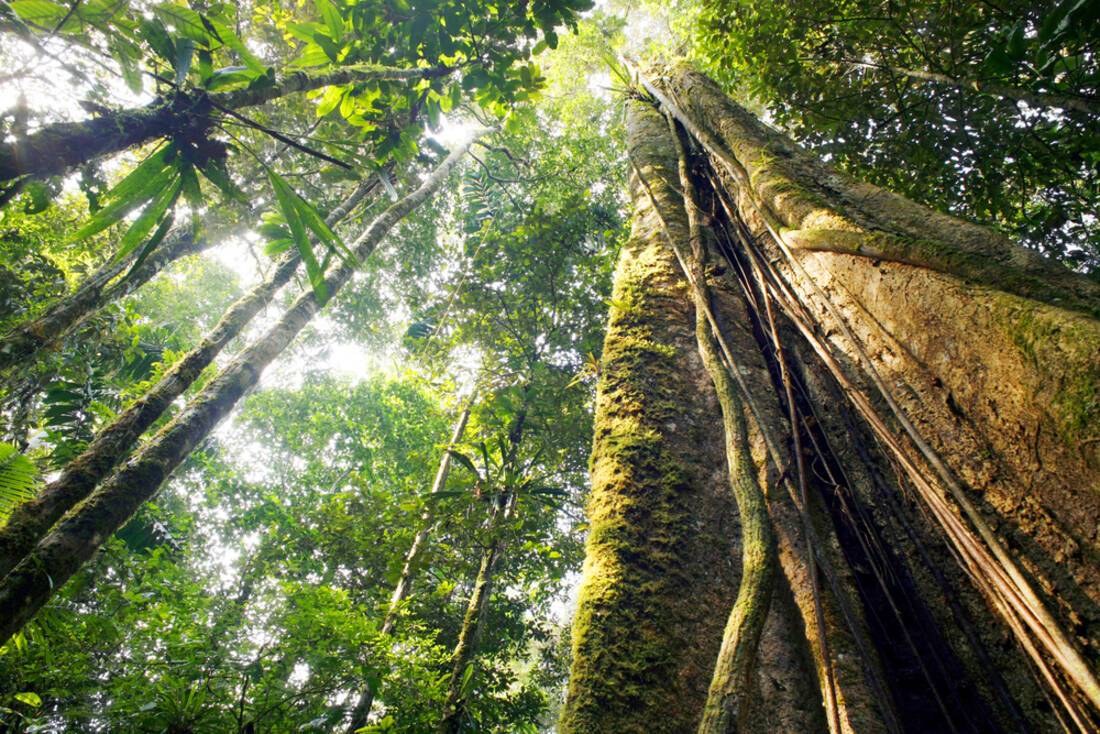 Rainforest Trust is an international conservation organisation that is focused on saving endangered species through buying and protecting tropical habitats. We spoke to CEO Dr Paul Salaman to find out more: "Since its founding in 1988, Rainforest Trust has helped to protect over 18 million acres of rainforest and other tropical habitats in 126 project sites around the world. Presently, Rainforest Trust is working to establish a network of over 190 protected areas toward its goal of strategically protecting 50 million acres by 2020.
"We have protected 11,978,920 acres of Amazon Rainforest through the purchase and designation of vital habitat that supports a plethora of threatened species. These projects also worked with local communities to devise long-term 'life plans' for sustainable practices for communities, using rainforest resources."
The charity currently has two exciting projects in the Peruvian Amazon, working to protect major tributaries of the river. "Our local partner for both projects is Center for Environment Development of an Indigenous Amazon (CEDIA)," said Dr Salaman, "and together we have and will continue to establish large interlinked corridors of protection throughout the north-western part of the Amazon basin."
Having dedicated so much time to preserving the Amazon Rainforest, we were eager to find out what Dr Salaman thinks makes the Amazon such a special part of the world: "The rainforests in the Amazon are home to an extraordinary concentration of biodiversity, with animal and plant species found nowhere else on earth, including some that are yet to be discovered or described by science! It also produces approximately 20% of our global oxygen supply, which is exactly why we often refer to it as 'the lungs of the planet."
Crocodiles of the World
"Black caimans are the largest member of the alligator family"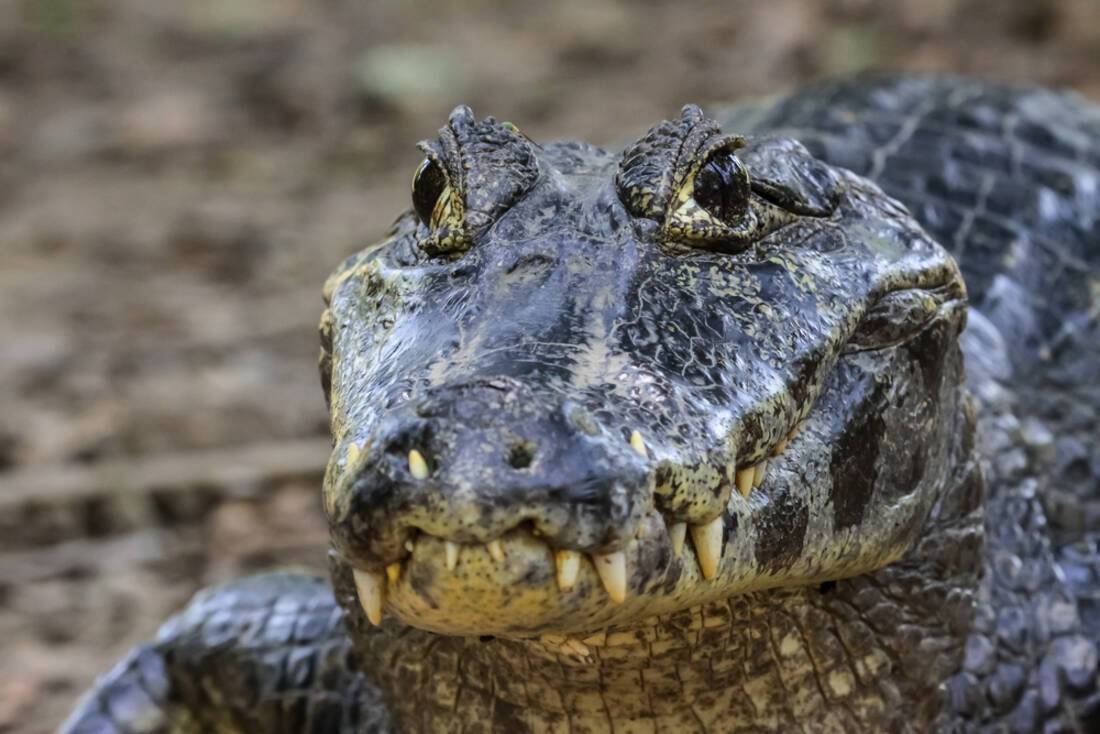 Crocodiles of the World in Oxfordshire is the UK's only crocodile zoo and is home to two black caimans. As an organisation that not only cares for black caimans but also assists in their conservation, we want to learn more from them about these magnificent creatures.
We asked Colin Stevenson, head of education, why the Amazon is such a great location for these black caimans to thrive: "The Amazon is an ideal habitat for many animals. But for black caimans, there are a multitude of 'oxbow' lakes (these are created as the river course changes, leaving curved lakes with plenty of surrounding vegetation) which provides a good, secluded habitat for this species. The tropical temperatures are ideal for the caimans as well. There is ample food, not too many humans… perfect conditions. There are many caiman species in the region, so it is very good habitat."
Colin explained why conservation of black caimans is important: "All crocs are on the endangered list to some extent. Black caiman numbers are actually very strong! However, over-exploitation can change that very rapidly, as can degradation of habitat. With illegal logging and gold-mining rampant within the Amazon, these cause localised destruction of habitat and loss of wildlife within that area. These activities need to be kept in check, or the black caiman and many other animal species could well be in trouble again."
Colin told us about the diets of the black caiman: "All crocs are dietary generalists: they'll eat a variety of critters, including fish, small mammals, reptiles, birds, etc. Black caimans would include such things as piranhas, monkeys, otters, lizards - anything that gets too close to the water's edge, really. Because males grow to very large sizes (exceeding 4 metres), they will occasionally attack humans."
Finally, we asked Colin the difference between alligators, crocodiles and caimans: "Black caimans are the largest member of the alligator family. So, caimans can be thought of as alligators from South America. There are 6 species of caiman, ranging from the small dwarf caiman at around 1.2 – 1.6m long, to the huge male black caimans at 4m+."
OMACHA
"Fernando is one of the world's most foremost experts on river dolphins and his work covers their global range across Bolivia, Brazil, Colombia, Ecuador, Peru and Venezuela."
OMACHA is an organisation headed by Fernando Trujillo, that aims to work on methods of conservation, proper use of water and land resources in the Amazon. They hope to pass this knowledge onto the local communities, businesses and governments to allow them to help in conservation efforts.
The Whitley Fund for Nature looks to recognise grassroots conservation leaders in developing countries. They have given Fernando, and the rest of OMACHA, significant recognition for the work they are doing, especially in regards to pink river dolphins.
We spoke to Danni Parks, the Deputy Director at the Whitley Fund for Nature who said: "River dolphins are among the world's most endangered aquatic mammals. The scale and ambition of Fernando's work in South America is helping to combat and raise awareness of the threats they face.
"Fernando's work is trans-boundary and promotes the conservation of freshwater wildlife and their habitat using river dolphins as a flagship. Fernando is one of the world's most foremost experts on river dolphins and his work covers their global range across Bolivia, Brazil, Colombia, Ecuador, Peru and Venezuela. Support from WFN has enabled Fernando to tackle the threat of damming, over fishing and mercury pollution (from deforestation and illegal gold mining), whilst working with the Colombian President to prevent the killing of dolphins to be used as bait."
What to expect from your Amazon River cruise
"A cruise is the best way to get to far-flung places that would be impossible to reach by foot"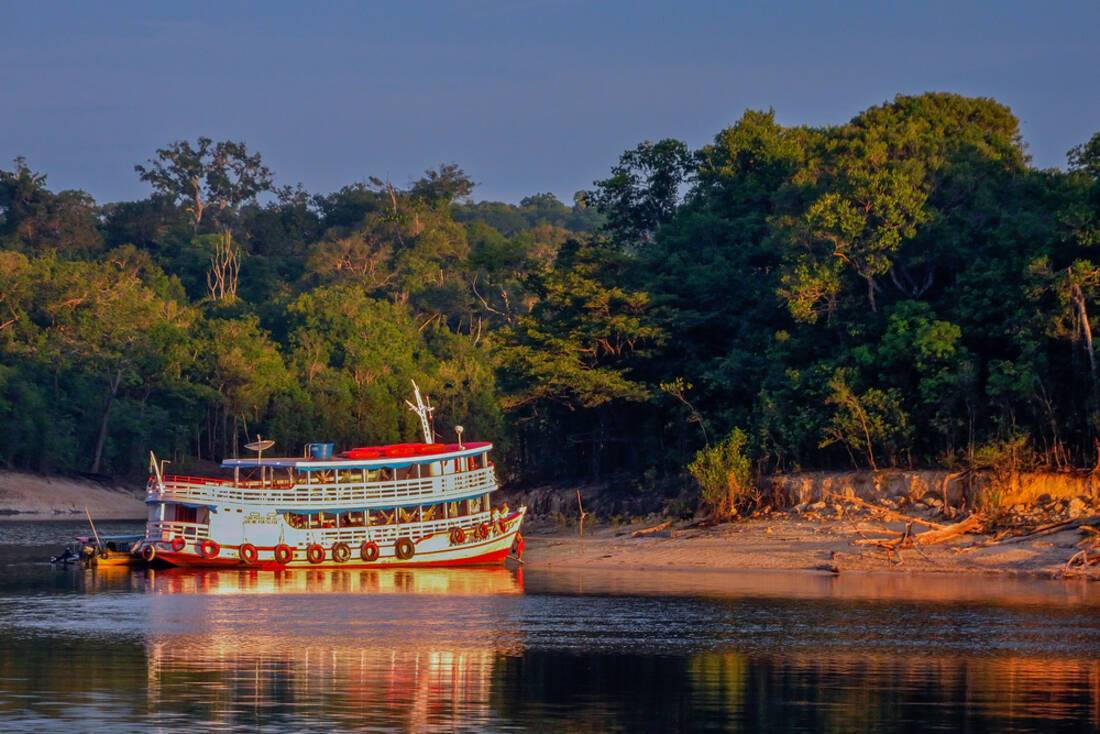 If you're feeling inspired to book the trip of a lifetime, but still have some questions, read on. Adam Coulter, UK Managing Editor of Cruise Critic, told us why he thinks people should book an adventurous Amazon River cruise, and answered some important questions:
"Cruising along the magical Amazon River is undoubtedly an adventure of a lifetime. Flowing more than 4,000 miles through a region home to about 10% of the world's species, the river seethes with colour and life – scarlet macaws swooping overhead, monkeys leaping from branch to branch, fishermen paddling on long wooden canoes, giant lily pads blooming on the surface of the water. If you dream of experiencing a topsy-turvy adventure world, where fish swim through the upper branches of trees, where rasping frogs perch, and where long-tailed monkeys occasionally swing by to play with your hair, then you should definitely add an Amazon River cruise to your bucket list.
"Simply put – there is no other place quite like the Amazon on Earth. A cruise is the best way to get to far-flung places that would be impossible to reach by foot. Cruise lines also offer a number of unforgettable shore excursions to help make an Amazon cruise a real holiday of a lifetime.
"Memorable experiences on offer include:
The opportunity to observe shaman tribe rituals
The chance to learn about the native Tupi tribe
The Rubber Museum at Rio Taruma
A visit to one of the 10 best beaches at Santarem – a white-sand beach on a bright blue freshwater river – where local boats can be hired for trips to see amazing birds and wildlife in a close-by lagoon."
What to consider before you book
"There are so many Amazon cruise options on offer, that choosing can be tricky," said Adam. "There are many questions to consider: should you cruise the river in Brazil, Peru or Ecuador? Is it better to sail during the rainy or dry season? And just how long of a cruise is right for you?
"The Brazilian part of the river is the widest and most developed, with the most boat traffic. You'll have a wider array of cruise options to choose from, including large luxury ships and more intimate expedition vessels. Sailings depart from Manaus and often include stops in other local communities such as Santarem and Parintins. This means that Brazilian Amazon itineraries often have more emphasis on people and culture than Peruvian and Ecuadorian itineraries, which are very nature-focused.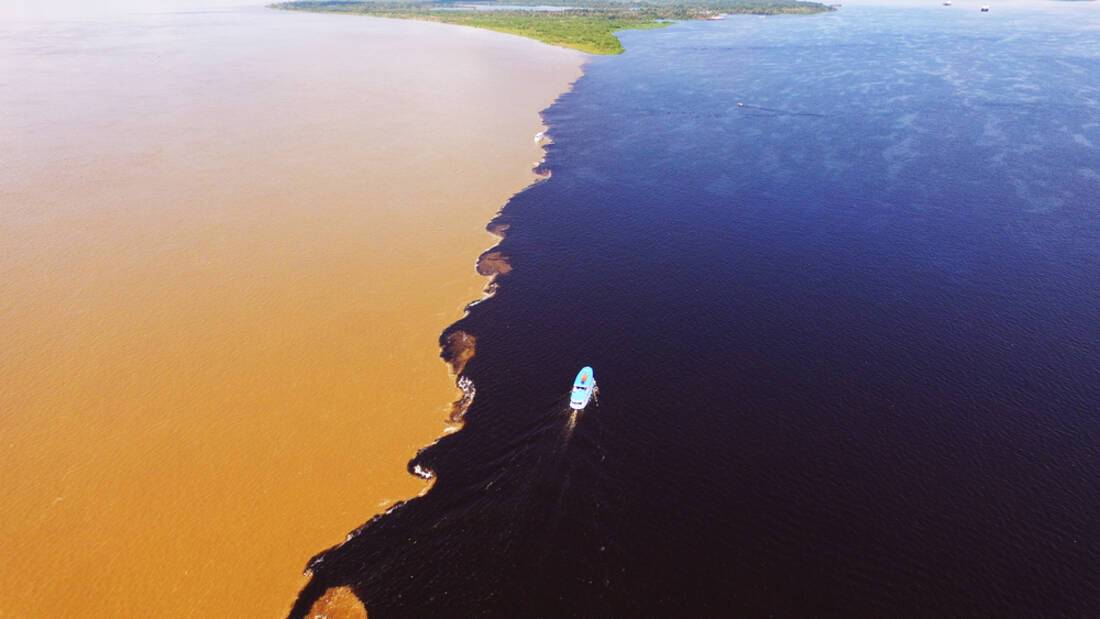 "One key attraction on Brazilian cruise itineraries is the Meeting of the Waters, near Manaus, where two major tributaries – the light brown Solimoes River and the black water Negro River – come together and run alongside each other for several miles without merging.
"Many Brazilian Amazon cruises are part of longer itineraries that include other parts of South America or even Antarctica or the Caribbean. Big cruise ships haven't made it into the Peruvian section of the Amazon, which is quieter and less developed. Here your options include small expedition river ships that sail out of Iquitos, with a population of about half a million, or the nearby town of Nauta. There are no port stops on these cruises – instead the ships ply the tranquil waters of the Pacaya Samiria National Reserve, allowing passengers off at various points to explore on small skiffs."
When is the best time to cruise the Amazon River?
With a clear rainy season and dry season, it might sound like an easy decision to make, but, as Adam of Cruise Critic explains, there are benefits to cruising in both. "The rainy season, also known as wet, high water or flood season, runs roughly from December through May. There are a few key advantages to travelling this time of year. The weather is slightly cooler (in the 80s rather than the 90s), the higher water levels mean that you're closer to the canopy where many birds and mammals hang out, and the lush, flooded forests make for striking photos. The downsides are that there are more mosquitos at this time of year, and many hiking trails through the jungle are inaccessible.
"The dry or low-water season runs from June through November. This is the best time to cruise if you're interested in jungle walks and fishing excursions – it's easier to catch a piranha when the fish are swimming in a lower volume of water. Dry season is the hottest time of year, but you'll have fewer mosquitos to content with."
Weather in the Amazon
"The weather in the Amazon region remains generally warm with some rainfall, even during low water season," said Adam. "In fact, despite being the 'rainy' season, during the high-water months, the Amazon only gets about 10% more rain than the low water season. This is the Amazon Rainforest – so some rain will fall in whichever season you choose. You will also see spectacular wildlife, birds and plant life at any time of the year – and will always get a chance to see the Amazon River's rare pink dolphins, so overall, it's a petty fantastic destination all year round."
Travellers' experiences
The Planet D
"The Amazon is one of the great adventure destinations"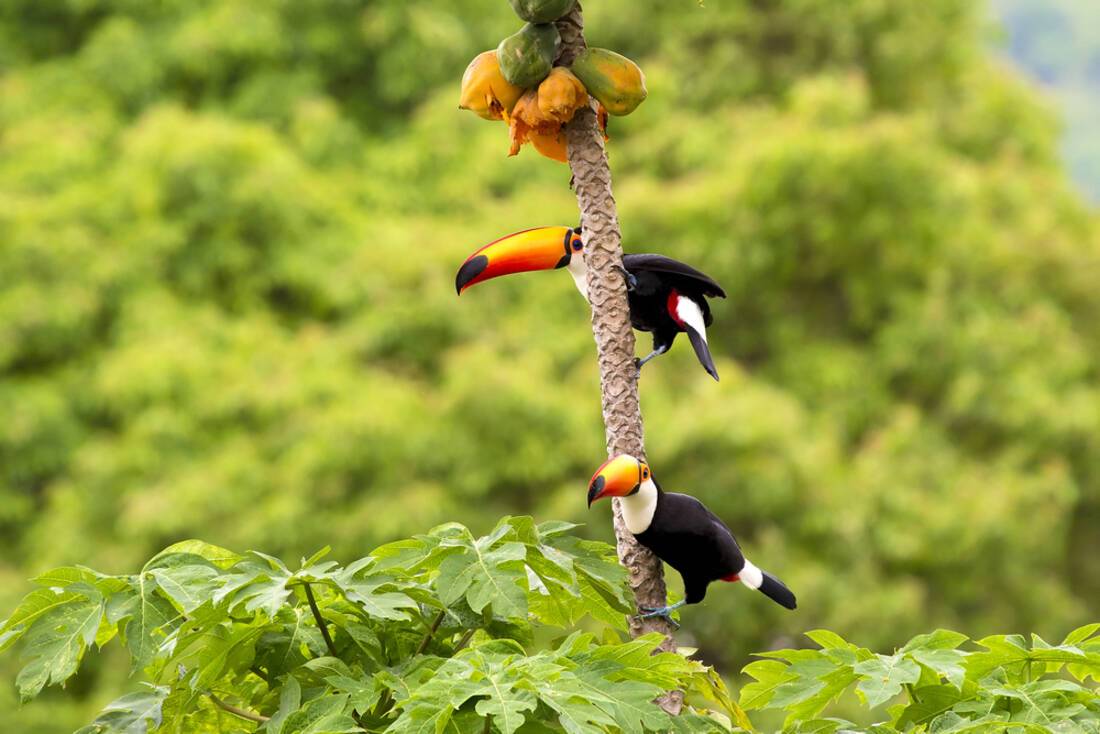 Dave and Deb founded The Planet D after cycling through Africa in 2008. Since then, they have visited 110 countries on all seven continents. "We inspire adventure in everyone by encouraging others to step outside their comfort zones to live a full life," said the duo. "We show you that ordinary people can live extraordinary lives. You don't have to be an uber athlete or be ultra-rich to live a life full of adventure. If we can do it, you can too!"
We asked Dave and Deb about their overall impression of The Amazon: "The Amazon was beautiful and one of the great adventure destinations. It makes a traveller feel like a true adventurer. Flying into Iquitos Peru instantly makes you feel that you have visited one of the most remote destinations on earth. And then to hop on a riverboat and venture deep into the heart of the Amazon Rainforest where there is barely a sign of civilisation takes you back in time.
"The highlights of our trip was definitely seeing the wildlife. From pink dolphins to howler and spider monkeys it was exciting to take the skiff boats down small tributaries for an up close and personal experience. I especially loved seeing toucans in the wild. We also loved visiting a local village and seeing their way of life on the Amazon."
A Lady in London
"I loved seeing all the wildlife up close"
Originally from San Francisco Julie of global travel blog A Lady in London has visited over 100 countries. We asked Julie about her experience in the Amazon: "I was amazed by the beauty and biodiversity of the Amazon. From colourful sunrises to animals of all shapes and sizes, I was impressed by the range of sights and sounds I experienced there.
"One highlight was a day hike where I got to walk through the rainforest and see monkeys jumping through the canopy. Another was a river safari where caimans swam alongside the boat, and I spotted agoutis on the shore. I loved seeing all the wildlife up close."
Girl about the Globe
"It was one of the most magical experiences of my life"
Having spent six months living in Medellin, Colombia, Lisa of Girl about the Globe is no stranger to South America. She spent a total of five months travelling around the continent, exploring every country except Venezuela. As Lisa spent time in Manaus, the capital of the Amazon, we were keen to find out more about her thoughts on the city:
"Manaus really surprised me. I expected the city to be much smaller and not as developed. Instead, this was a cosmopolitan city with a busy port, colonial houses and an opulent pink opera house. Manaus is the capital city of the Amazonas and has a population of 2.5 million people. It is the major port for the Amazon and is the gateway to the Amazon Rainforest. My main reason for travelling there was to spend a few days in the Amazon, sailing up the river and sleeping in a hammock. It was one of the most magical experiences of my life.
"My highlight was definitely the pink opera house, a symbol of its once prosperous era. Tickets are really cheap and can be bought from inside the opera house before a performance. Inside is just as stunning as the outside. Because Manaus is on the Amazon, there are many fish restaurants with delicacies to try from the river. Head to the market for some fresh fish."
Where is Tara?
"The Amazon was hot, humid and completely wild"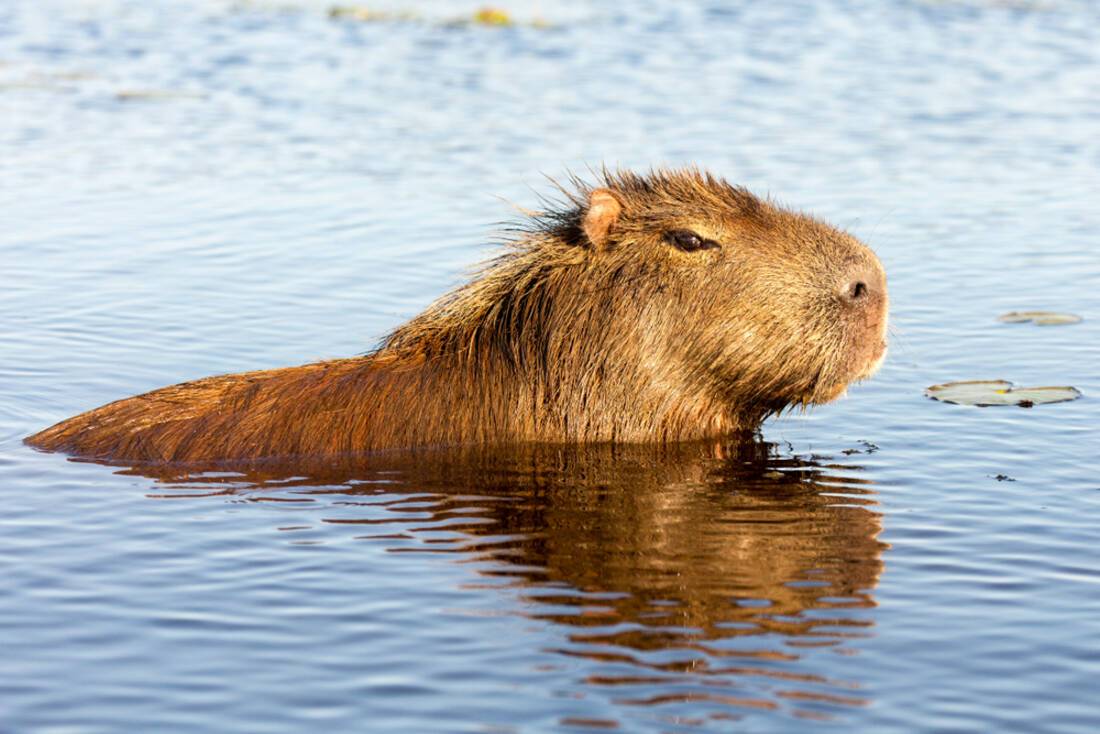 Tara, a pharmacist turned travel blogger, was born in New Zealand and raised in Ireland. Documenting her adventures on her blog, Where is Tara?, she has travelled all over the globe to try new experiences, from ninja training in Japan to ice climbing in Finland. "Meeting new people and hearing their stories is my favourite part of travelling, probably because I'm such a chatterbox myself," said Tara.
To get a sense of what awaits travellers on an Amazon River cruise, we asked Tara what her overall impression was of the destination: "The Amazon was hot, humid and completely wild. It was a once-in-a-lifetime experience unlike any other. It was adventure personified.
"I saw dozens of red macaws on the banks of the Amazon licking at the salt. I saw a capybara swimming across the river. I tasted a termite. There was a fallen tree across the road and some school girls hopped out of the truck in front of us with machetes and chainsaws. They started hacking away, along with a few other locals, and the road was cleared in no time. It was a surreal sight.
"The Amazon was also where I saw my first hummingbird, less than a metre from where I was sat. It was the first time I ate a meal from a banana leaf and tasted plantain chips. OH, and I celebrated my 23rd birthday in the Amazon jungle with cocktails by candlelight."
Frank Thomae, BBQ Boy
"We were only there for two days but I can imagine we only saw the tip of the iceberg"
We spoke to Frank Thomae, blogger at The Travels of BBQBOY and Spanky, who travelled to Brazil with his partner, Lissette. When in Brazil, Frank and Lisette decided to visit Parque das Aves and here Frank had a run-in with an angry toucan. "In fairness to the Toucan, he was being bugged by a family of loud tourists just before we got there," said Frank. "He was agitated and took it out on me. I just stepped back, and he followed a bit to peck at me, but he didn't pursue it. I think he just wanted space.
"We didn't see much wildlife in the Rio area. But Iguazu stuck out – besides colourful birds, the falls are full of butterflies (more than we've seen anywhere else) and huge spiders. Look under the metal stairways leading you around the falls: you'll see large webs and the scariest spiders you've seen in your life! We were only there for two days but I can imagine we only saw the tip of the iceberg."
If all of this talk of South America and the Amazon River has you wishing you were there right now, you can check out our last-minute cruise deals to find discounted cruise prices for voyages leaving soon, so you can start your Amazon adventure sooner than you may think!
Image credits: Alessandro Malatesta