Travelling when you're vegan can be a challenge, especially when you're visiting more than one destination on a trip. It can be overwhelming when you're not sure whether you're going to be able to get a meal that fits your preferences. Each country approaches veganism differently and in one place you might be able to find ample plant-based dishes and in the next, it can be hard to find anything. This can even change between cities in certain countries.
However, there are some things you can do to help make travelling plant-based care-free. In this article, we highlight some top tips to help vegan travellers enjoy their trip to the fullest. After all, we all know that sampling new dishes and local cuisine is one of the best parts of any trip.
Tips for travelling when you're vegan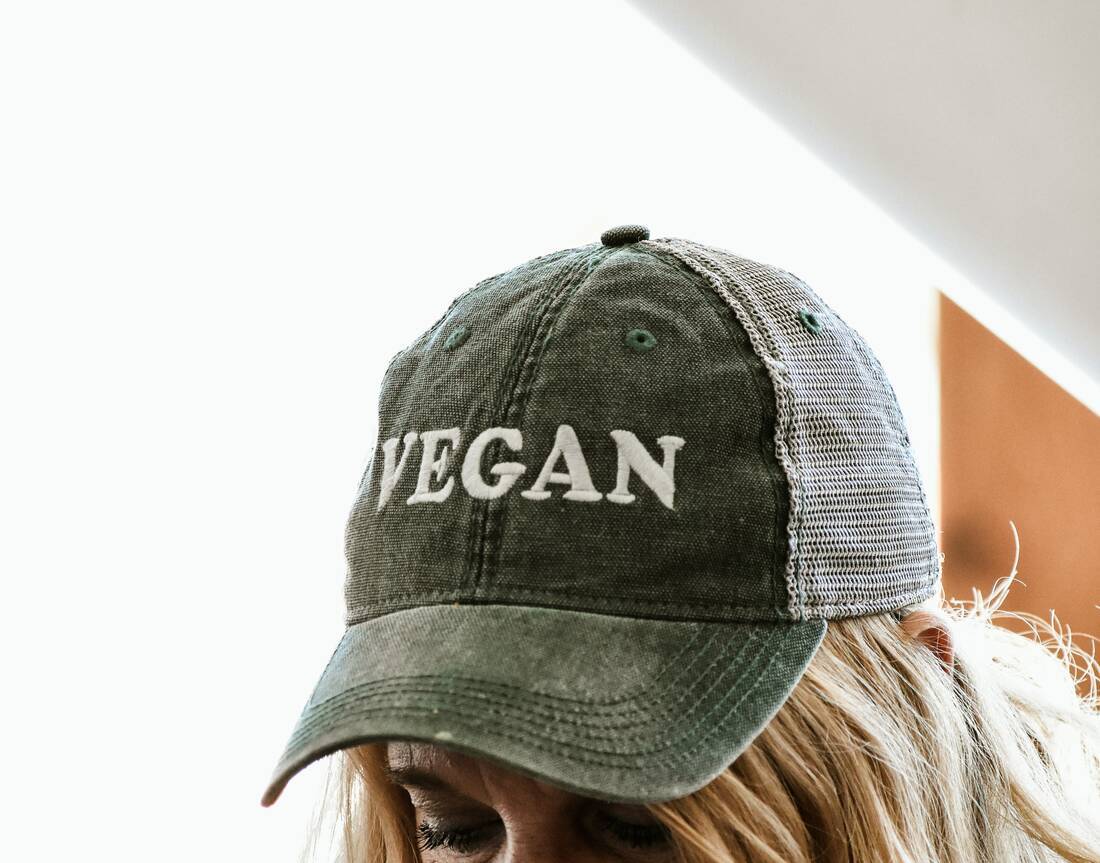 Do some research in advance
Probably the most important tip for not only vegans travelling abroad but anyone with a dietary preference is to do some research in advance. Find out what views the countries you're visiting have on veganism, whether it's popular or not common. Find out what local dishes are vegan already, or what substitutions you can introduce to make them vegan.
This was a top tip from Sam, a travel blogger at Indefinite Adventure. He told us: "My tip for travelling as a vegan is doing some research in advance. Most of the time, it's pretty straightforward, like seeking out vegan restaurants and eateries in your destination, but it might also include finding out what kinds of traditional foods in the place you're going just happen to be vegan."
Caitlin from The Vegan World agreed that researching beforehand is the way to go. She told us: "My top tip for anyone planning a trip as a vegan is to always be prepared! Look up vegan-friendly restaurants in advance, write down phrases in the local language, download the HappyCow app and stash a few fruit and nut bars in your bag. Also, don't forget to check if any local delicacies are vegan - you might be surprised! For example, in Greece, there are lots of vegan options in the mezze section of the menu, and you can put together a feast from them if you know which ones are typically vegan."
Veggie Vagabonds blogger Josh agrees, telling us: "No matter where you're travelling as a vegan, planning ahead is crucial. Think about when you're likely to get hungry and where you'll be, then you can check to make sure there are suitable food possibilities close by. This is extra important if a country isn't very vegan-friendly and helps to avoid last-minute panics when your belly is calling but there is no vegan food to be found!"
Make your own food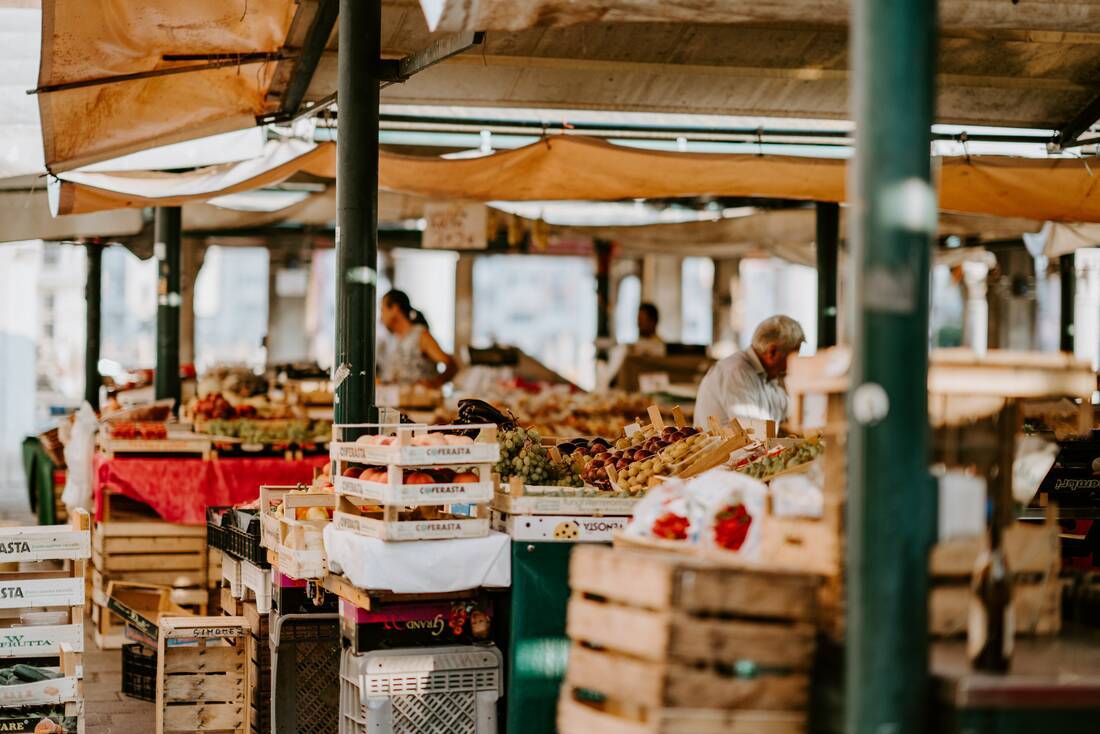 If the local dishes just aren't going to work for you then don't despair. The fresh produce around the world is fantastic, and it's easy to go to a local food market and pick up a few ingredients to make your own meal. Walk between the stalls examining the goods and decide for yourself exactly what you want.
Randi, a travel blogger at Just Pack told us how she gets around limitations when staying in one place for a while: "Traveling as a vegan is totally possible and in most cases a great excuse to try loads of amazing new foods. However, as is the case with anyone, you never really know what to expect from a new destination. That said, the one thing that has made my travels as a vegan much easier is making sure that I book accommodations with a kitchen. Nothing fancy is required, but a burner or two, kettle, and refrigerator can be a game-changer. Rather than having to rely on eating out at every meal, a kitchen allows me to make simple dishes like pasta for dinner, oatmeal for breakfast, or sandwiches for lunch if I find myself in a destination that isn't incredibly vegan-friendly."
Use HappyCow
We are sure by now all vegetarians and vegans will know about HappyCow, but if you don't, it's a priceless resource. Sam from Alternative Travelers explained: "Our top tip for travelling as a vegan is to use the app and website HappyCow, which is basically like Yelp or Trip Advisor, but for restaurants that are fully vegan, vegetarian or have vegan options. We have used it around the world and it really makes vegan travel easy. We have always found great places for vegan food, no matter where we are, using HappyCow."
Wendy, The Nomadic Vegan, also recommended HappyCow: "Download the HappyCow app to your smartphone if you haven't already. With just one click, you can see all the veggie options near you, no matter where you are in the world."
Learn some of the local language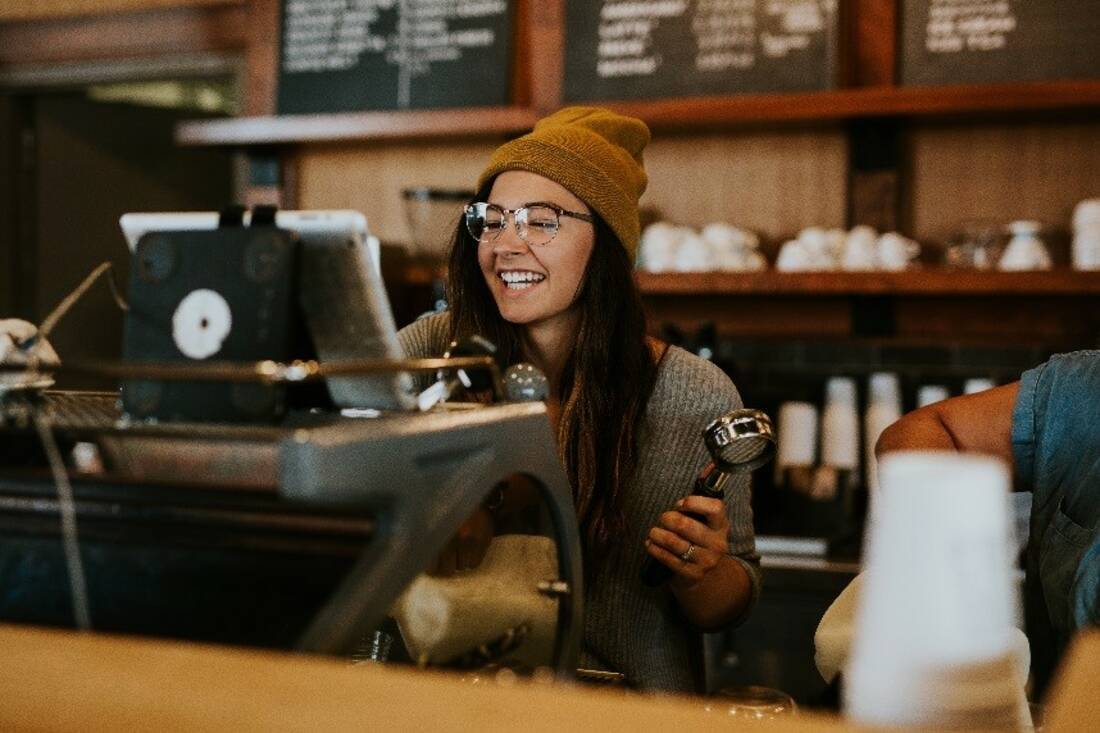 If all else fails, it can be useful to have some questions or phrases memorised in the local language. That way, you'll be able to ask more specific questions if needed. Sam from Indefinite Adventure told us that "Having a little bit of the local language up your sleeve will definitely help too, as being able to ask questions like "does this contain milk?" may be more helpful than just asking for vegan food, especially in places where the concept is not well understood."
If you can't memorise the questions, you can always write cards that explain your dietary preferences in the local languages and pass these over to your wait staff when dining out.
Find restaurants who are more likely to sell vegan-friendly food
Wendy The Nomadic Vegan also recommends finding restaurants that are more likely to offer vegan food. "If the local cuisine doesn't have much to offer vegans, try looking for restaurants that serve vegan-friendly ethnic cuisines, such as Indian, Chinese, Middle Eastern or Thai. In my book, Veggie Planet, I highlight vegan dishes in 11 of the world's most popular cuisines."
Let the destination take the lead
Finally, Carolyn from The Healthy Voyager told us that sometimes the best way to travel is to just go with the flow and let the destination take the lead: "My approach to all my adventures is no expectations. While I do my research on the things I want to do, see, eat, drink and experience in every place, I arrive a blank slate. I let the destination reveal itself to me and I almost always walk away beyond impressed, having made lifelong memories."
Where to travel if you're vegan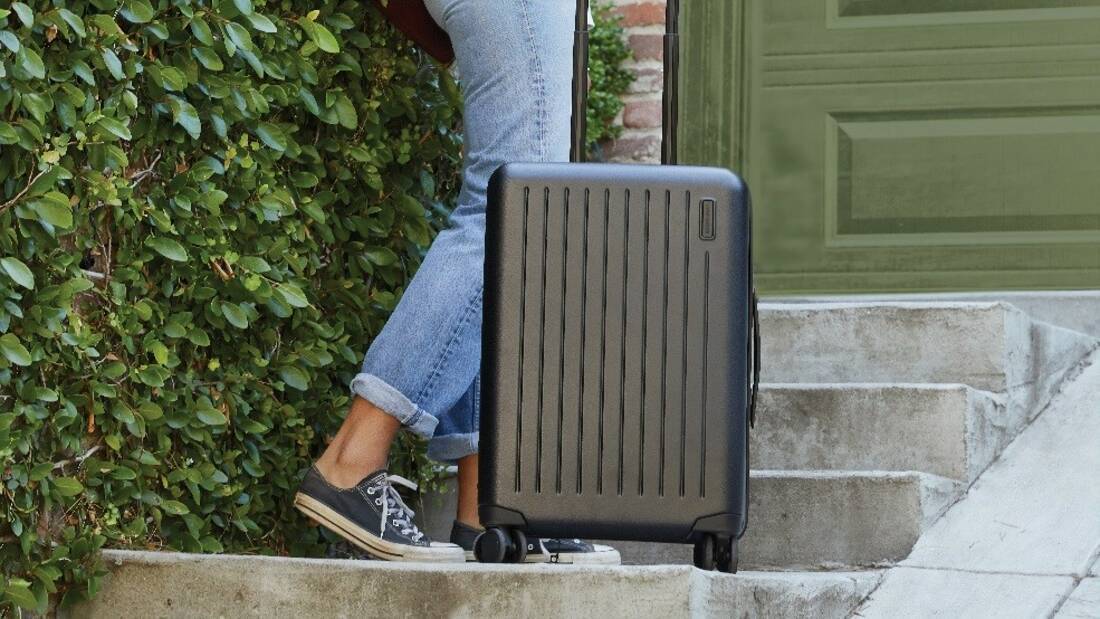 As well as offering some of their first-hand advice, some people also told us the places they believe are the best places to travel for vegan food.
Taiwan
Sam from Indefinite Adventure told us that he "found travelling in Taiwan extremely easy. Even though I don't speak much of the local language (and can't read it at all), people were extremely helpful and patient with me, and the level of English was generally quite good compared to some other East Asian countries. Taiwan also has a long tradition of veganism for religious reasons, so there's tons of vegan food everywhere already!"
Caitlin from The Vegan World agreed, saying that her "top country to visit as a vegan would have to be Taiwan! Thanks to the large, Buddhist population, many of whom follow a vegetarian diet all or part of the time for religious reasons, Taiwan has a tonne of vegetarian and vegan restaurants. It's easy to be vegan here - just take a walk around and you'll find a vegetarian restaurant on pretty much every street. A must-try dish is a vegan version of mahjiang mien, a typical noodle dish topped with a savoury sesame sauce and often made with hand-pulled noodles."
Poland
Randi, who also blogs at Veggi Visa, told us why Poland is one of her top picks: "It may be surprising to hear but Polish cities are incredibly vegan-friendly. One of my favourite cities to visit as a vegan is Krakow. The scene there is terrific! Vegan Polish pierogi, vegan pancakes, and the best vegan sushi I've had to date were some of the highlights from my most recent trip there!"
Italy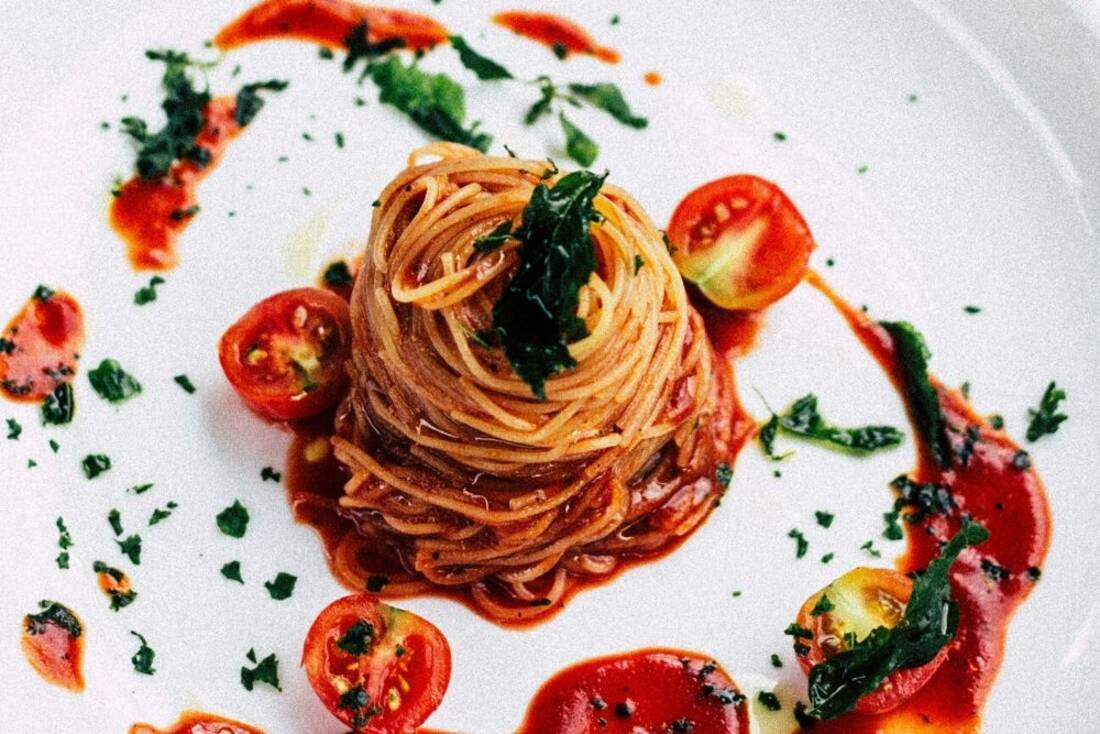 Wendy told us: "My favourite country for vegan food is Italy! A lot of people think that everything in Italy is smothered in cheese, but that's not true. Authentic Italian food is quite different from what's served in Italian restaurants in other countries, and the local cuisine in southern Italy is especially vegan-friendly."
Sri Lanka
Josh from Veggie Vagabond told us that he "wholeheartedly recommends Sri Lanka to any vegan traveller. Not only is the island absolutely brimming with fantastic travel experiences, wildlife and fascinating culture, the food is also deliciously mind-blowing, with one of the best selections for vegans around the world."
Spain
Finally, Sam from Alternative Travelers told us that "one of our favourite cities for vegan food is Madrid, Spain. Most people assume that Spain is a difficult place to be vegan, but Madrid has a huge and incredibly diverse vegan food scene. Other cities in Spain such as Barcelona, Valencia, Bilbao, and even Granada have fantastic vegan food scenes. We lived in Spain for 2 years and thoroughly enjoyed our time as travelling vegans there, so much so that we wrote a full Madrid Vegan Guidebook for fellow plant-based eaters visiting the capital."
Whilst on a cruise ship you can enjoy tailored cuisine and don't need to worry about finding the perfect meal for you. With cruise lines like P and O you'll be perfectly catered for by the trained staff and can rest assured that all of your dietary preferences will be taken care of. And, with these tips you can ensure that whilst off the ship enjoying port towns and fascinating cities, you'll be able to navigate the culinary scene better and find some memorable and delicious dishes that you'll certainly want to write home about!