It is estimated that 31% of the world's population is vegetarian. Whether it's for ethical, environmental or health reasons, vegetarianism and veganism are prevalent. Although becoming veggie or vegan is more popular than ever, it can still be challenging finding places that cater to your dietary requirements while travelling. In this article, we uncover the top destinations for vegetarians and vegans for the ultimate foodie adventure.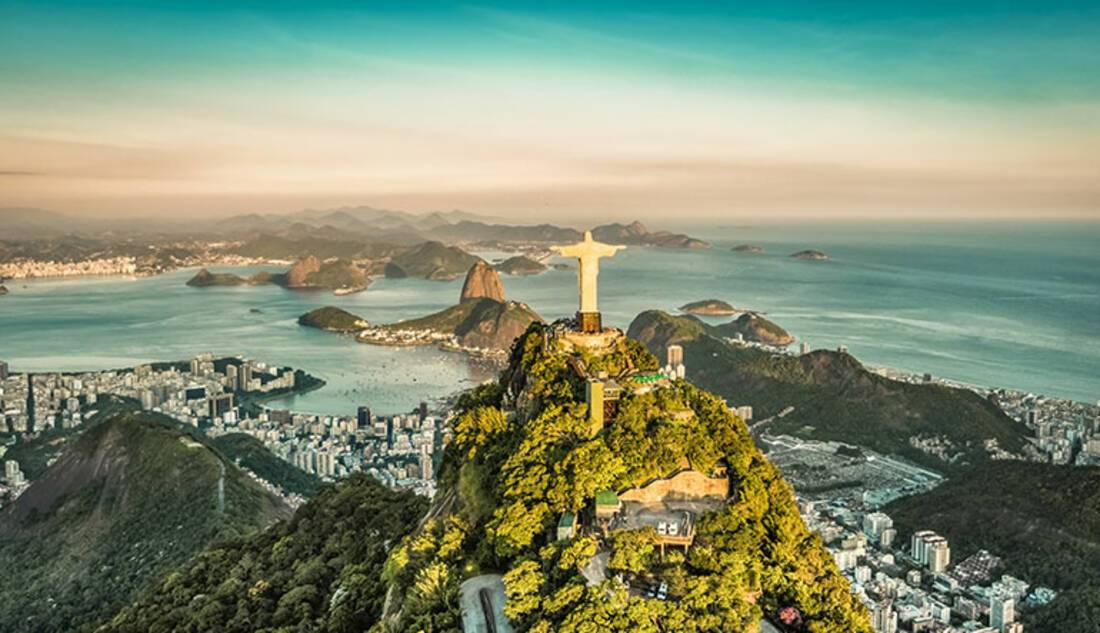 Brazil
Commonly thought of as a meat-orientated country, Brazil is in fact, very good at catering to varying diets. 'Por kilo' restaurants are very common in Brazil and you can find them almost everywhere. As the name would suggest, por kilo restaurants are self-service restaurants where you pay by the weight of your plate. They are invaluable for vegetarian and vegan travellers as they offer full control over what you eat. The dishes available vary from place to place but most offer great salads, vegetables, rice and pasta dishes.
Another great thing about Brazil is the ample fresh fruit. The country's climate makes for growing incredible fruit and vegetables and these are readily available wherever you travel. As well as this, you can get fresh juices or smoothies on the go.
See all featured cruises to Brazil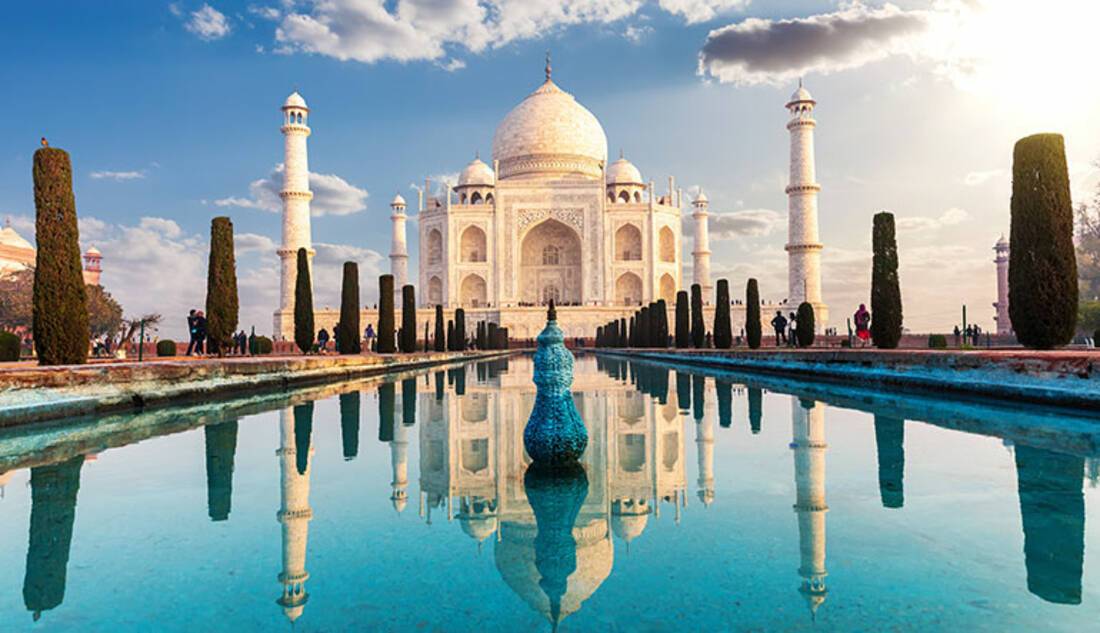 India
India is believed to have the largest population of vegetarians and vegans in the entire world. Approximately 30% of the country's population are vegetarian or vegan with the Rajasthan, Haryana, Punjab and Gujarat regions having the highest percentage. The popularity of plant-based diets is reflected in the country's cuisine meaning on a cruise to India you will not need to forgo traditional dishes.
Sanna, known as the Vegan Cruiser, is an expert traveller. She said, "vegetarian dining in India poses no problems. There are various vegetable dishes available, many of which are familiar to us in the UK. For vegans, and those who require dairy-free options, the use of clarified butter in cooking - known as ghee - can be a hassle but can be avoided if you ask for it to be omitted."
See all featured cruises to India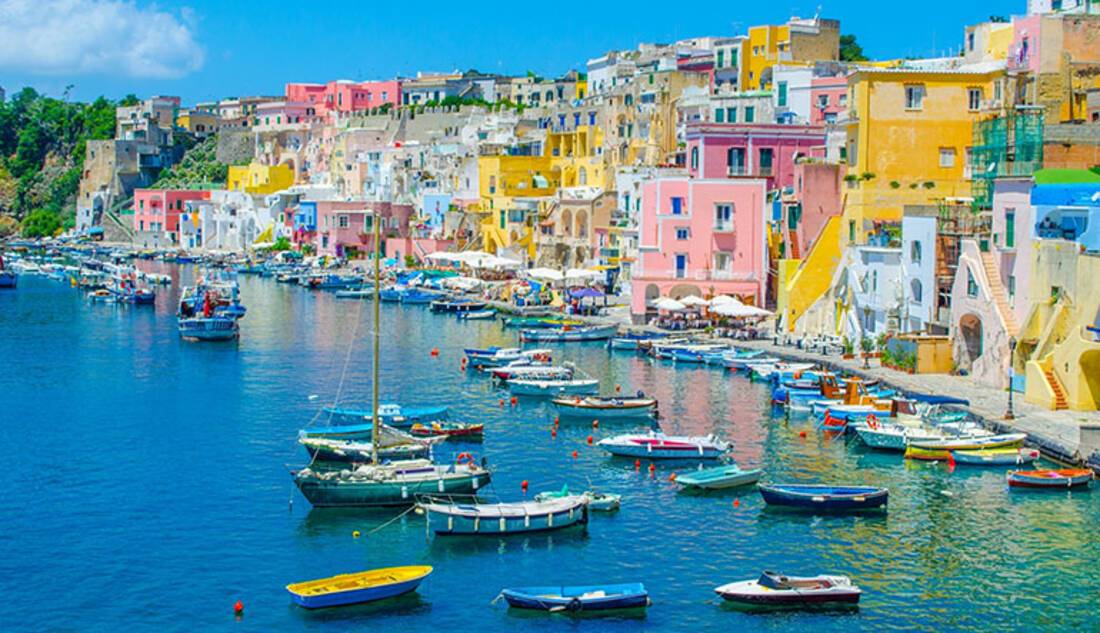 Italy
Like Brazil, Italy is often misconstrued as a meat and dairy-orientated country but it actually has a very understanding and diverse palette that makes it easy for vegetarians and vegans to freely complete their food quests. Italy's two main dishes, pasta and pizza, can easily be changed by asking to omit cheese (which is fairly normal practice here) or asking for dried pasta instead of fresh (which is typically made with eggs). We chatted to Wendy from The Nomadic Vegan, she said, "most people outside of Italy tend to think that Italian cuisine is all about meat and cheese but authentic Italian cuisine is very different from the version that's been exported internationally. It's actually largely plant-based!
"There are dozens of vegan Italian dishes you've probably never heard of, such as fave e cicorie, ciceri e tria and ceca mariti. While these dishes are typically found in the south of Italy, there are also plenty of vegan dishes commonly found in restaurants across the country. A few examples include bruschetta con pomodoro, penne all'arrabbiata and pasta e fagioli. Even one of the most popular types of pizza in Italy is completely vegan! Pizza marinara is the original pizza - the very first to be invented in Naples back in the eighteenth century. It's topped with nothing but tomato sauce, garlic and oregano and perhaps fresh basil leaves."
You won't need to pass on dessert either. Chris, author and creator of Lessons Learned Abroad, told us about dairy-free desserts in Italy, "passing up on dessert is an unfortunate occurrence many vegans will be familiar with. Fortunately, most gelaterias in Italy will have dairy-free options available so be prepared to enjoy some extra scoops during your visit."
See all featured cruises to Italy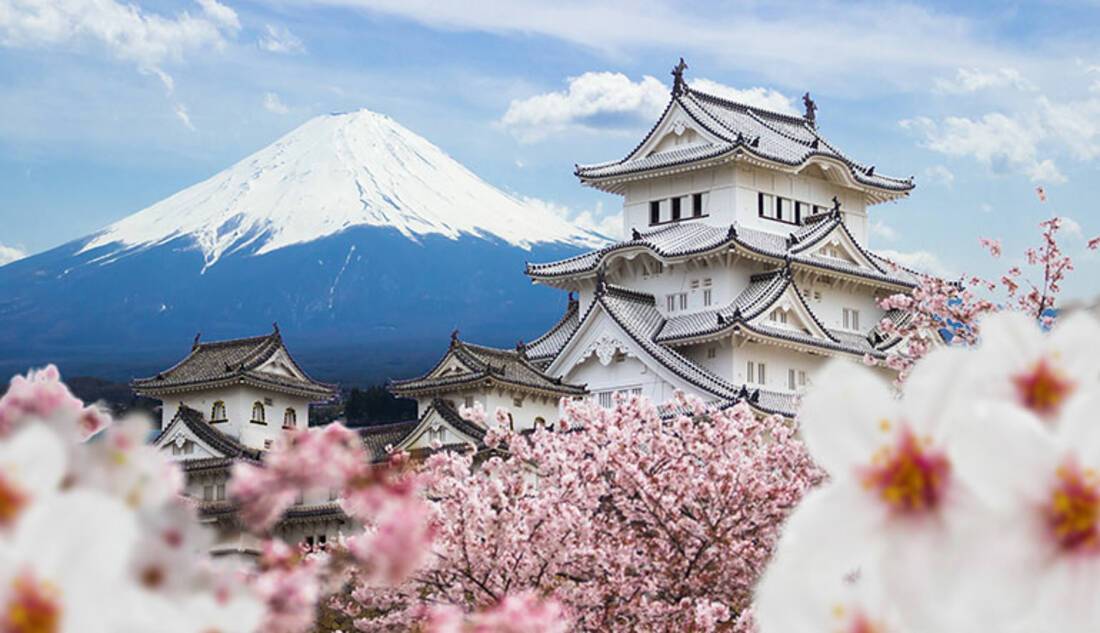 Japan
Japanese cuisine is complex thanks to the country's rich religious history. The island nation is famous for embracing seafood but it also has a large Buddhist influence, with many monks still practising vegetarianism and veganism. A country known for being progressive, Japan's approach to food is different. They champion health alongside animal welfare and ecological arguments. This, paired with their penchant for innovation, makes it one of the world's most varied and interesting cuisines.
You won't need to steer clear of the nation's favourite dishes, like sushi and ramen, but it is worth planning ahead. Unlike western culture, it is frowned upon to ask chef's to amend their dishes, so it's a good idea to do some research on the best vegetarian restaurants before you go. Some traditional vegetarian and vegan dishes include kappa maki, oshinko, inarizushi, nato and mochi.
See all featured cruises to Japan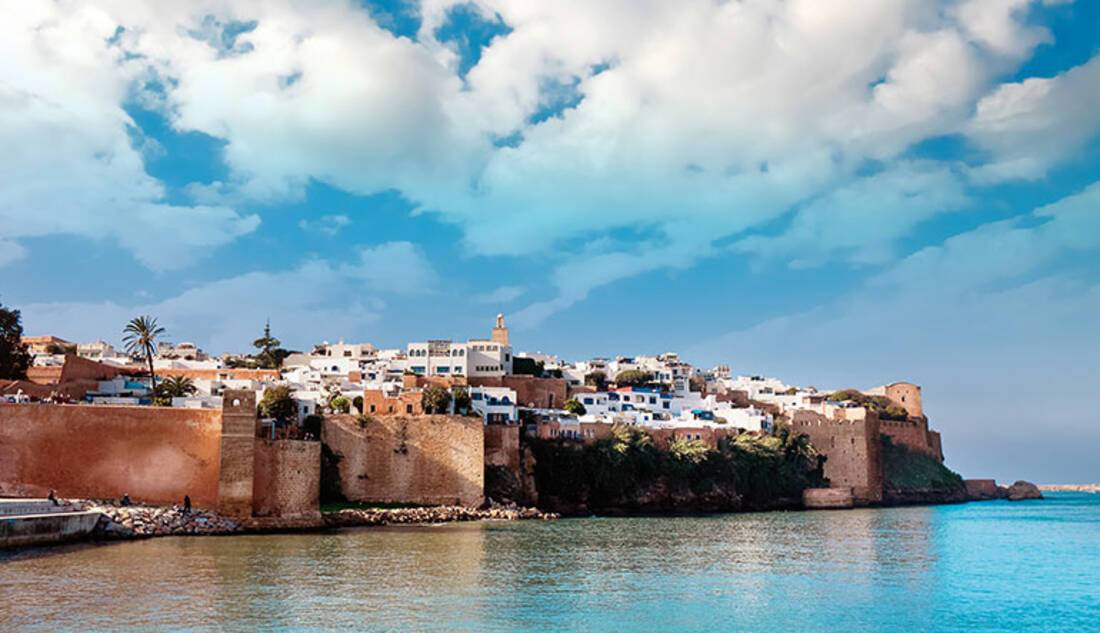 Morocco
Morocco doesn't have as many vegan and vegetarian-friendly dishes as some of the countries on the list, but it does have a vast amount of fresh fruit, vegan snacks and local markets making it a fantastic destination for any kind of traveller. Picking up fresh food at local markets is arguably the best way to eat in Morocco. Here, you'll be able to pick up plenty of vegan and vegetarian snacks.
We chatted to the team at World Accent, a translation agency in London, about eating in Morocco, "with Morocco and other Arab countries, one thing you can do is focus on the 'sides' section, rather than the main meals, and compose your meal out of that. For example, you could order 3 sides: chips, hummus and a salad."
Dried fruit is available at many stalls alongside fresh Moroccan olives and nuts. Most Moroccan bread is vegan and served at almost every meal. It's usually cooked without milk and eggs but we'd recommend asking to ensure the ingredients meet your requirements.
See all featured cruises to Morocco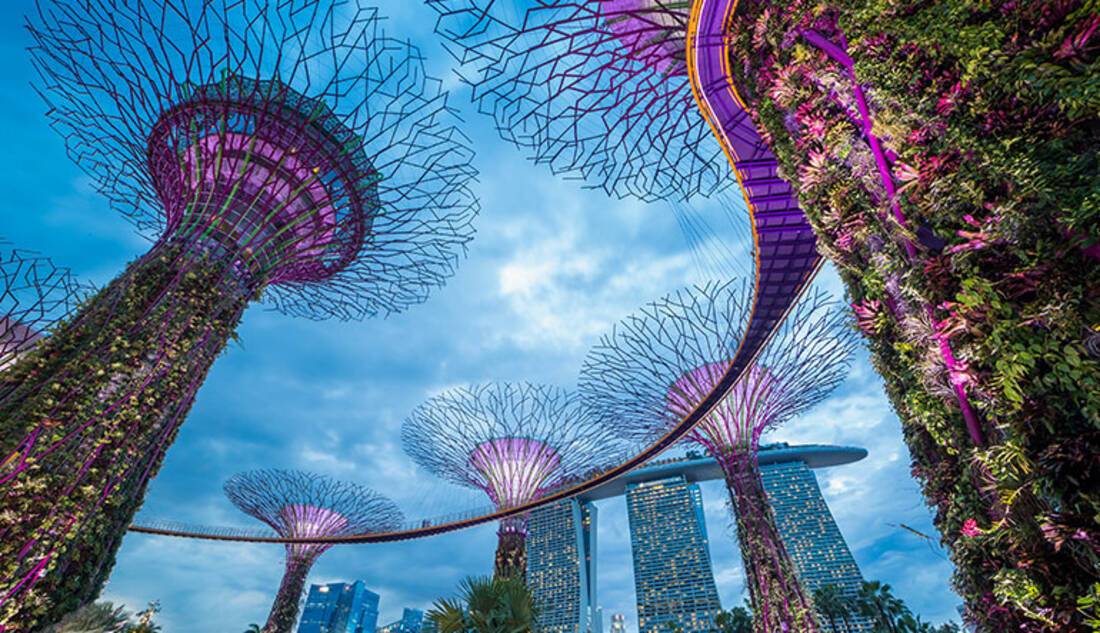 Singapore
Singapore's thriving food scene has truly embraced vegetarian and vegan dishes. From cheap quick treats to fine dining and artisanal dishes, there are so many animal-free options to choose from. We chatted to the team behind HappyCow, a vegetarian and vegan website which featured Singapore in its top vegan friendly cities list. They said, "Singapore is one of the most vegetarian-friendly cities on HappyCow, with 1,325 vegetarian restaurants (63 of which are fully-vegan). Even Singapore Changi Airport has more vegan options than some major cities in the world. Locally popular Fortune Centre is a haven for vegetarians. Almost all the eateries in this 4-level building offer vegetarian food, and a few of them are vegan."
We also spoke to Paul and Caryl from travel and food blog Vegan Food Quest, "Singapore is a great location for vegan travel with some of the finest luxury hotels and resorts offering delicious plant based cuisine, we've enjoyed incredible vegan meals at a number of hotels including Four Seasons Singapore, Regent Singapore and Westin Singapore. As with any restaurant reservation as a vegan, we would always recommend calling ahead and requesting a vegan menu or vegan options as this ensures you will receive the best service possible and not be limited."
See all featured cruises to Singapore
Travel tips
Carry out research
Check ingredients
Define 'vegetarian'
Make travel cards
Relax on board
Carry out research
HappyCow is a great resource for researching vegetarian and vegan restaurants for your chosen destination. The website labels restaurants as vegan, vegetarian or veg-options, so you can find the perfect spot for you. Natalia, the creator of The Tofu Diaries, chatted to us about the importance of research, "do as much research beforehand as possible; find out what local foods are accidentally vegan, make a list of as many veggie or veggie-friendly restaurants as you can, get in touch with any local vegan/vegetarian bloggers for tips. Knowledge is your best friend. It's also a good idea to think about any essentials you might need and take those with you. For example, I always take a stash of healthy vegan snack bars with me to make sure I never get caught out."
Check ingredients
Dashi, and hidden fish, can be one of the hardest ingredients to detect when travelling, especially in Asia. Seafood, especially non-visible seafood, like fish stocks (known as dashi in Japan) are often in dishes that appear to contain no meat at all. Chris says, "many vegetarian dishes in Japan may actually have fish sauce or fish sauce or fish flakes included. Make sure to ask specifically if a dish is fish-free if you are vegan or vegetarian (many Japanese won't consider 'meat' the same thing as 'fish' so you'll want to double-check!)"
Define 'vegetarian'
Vegetarian doesn't mean the same thing to everyone. Some places are less familiar with the concept of vegetarianism and veganism and some may not understand it all. If you fear this may be the case, it's better for you to specify 'no meat' or 'no animal products.'
"The meaning behind 'vegetarian' can be loosely interpreted in different countries, so you should always elaborate where possible," says the team at World Accent. "Always specify that no meat includes no chicken and that you don't want any meat at all, not just less meat."
Make travel cards
Travel cards are so handy for those with dietary requirements or preferences when travelling somewhere with a potential language barrier. They are small cards that have pre-translated messages written on them to help you convey your requirements, wherever you are. It's up to you exactly what you put on the cards; Just Hungry has created cards that translate detailed preferences into Japanese, World Accent have created cards with a basic translation of vegan/vegetarian for 9 languages and The Vegan Society have created The Vegan Passport, available in physical form or as an app full of translations and images.
Sanna told us about The Vegan Passport, "it's a super helpful smartphone app (or a printed booklet if you prefer) with a page for each language. It details what vegans can and can't eat and helpful tips on how to 'veganise' a dish with substitutes like vegetable oil. Handy if you travel in areas where you have no shared language."
Pack snacks
If all else fails, do as Natalia does and pack snacks. In most cases you know you'll only be in port for a day, and if you don't want to risk anything, or would just prefer the comfort of your own food, bringing snacks is a great idea.