We arrived into Tromsø in the early afternoon when it was dark and snowy, we then boarded our transfer to the Radisson Blu hotel. Check in at the hotel was fast and simple, the rooms had been pre-keyed so this meant we just had to confirm our names which made the procedure a lot quicker than usual.
The Radisson Blu hotel itself is a lovely hotel; very warm and welcoming with a lot of seating around the communal areas. This time of year, they have their Christmas trees up and decorations, which when seated in the lobby's and looking out of the window makes it rather magical.
We had time to walk around Tromsø and see it at the start of their winter. Before we knew it we were knee-deep in snow and hanging above us were the Christmas lights. At this time of year, Norway enters into darkness so we had to adjust to the dark. This was easy enough and the streets were very well lit. Also, the snow helped as it brightens up the dark areas. Most of the shops had candles on their doorsteps too!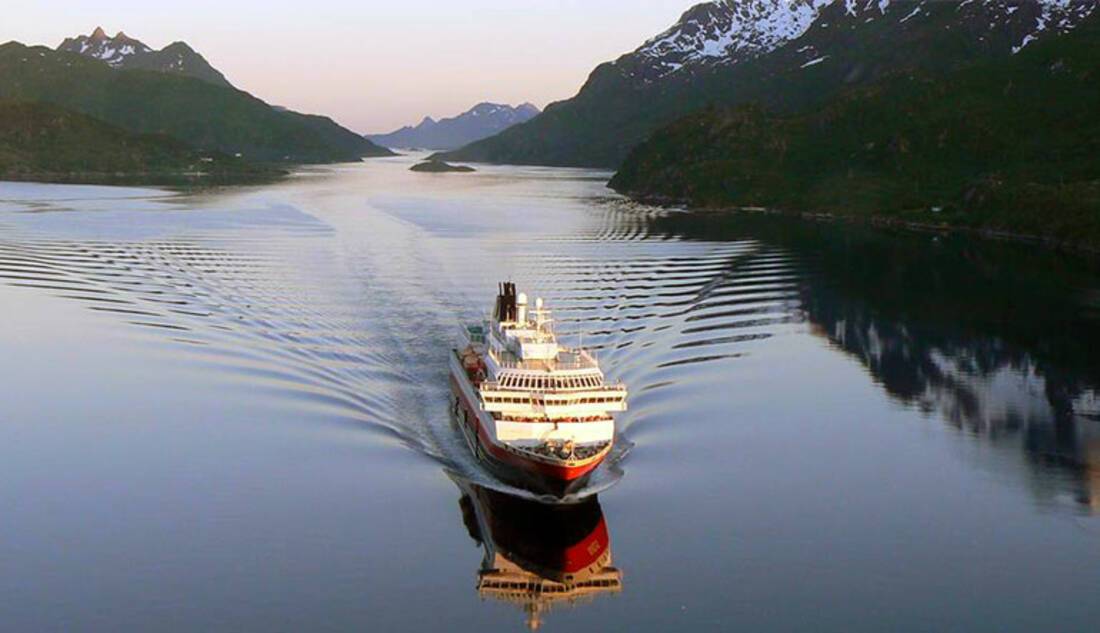 The next day we were due to embark MS Nordlys, the cruise terminal was a 5-minute walk away from the Radisson Blu. We could see the ship from the hotel. Hurtigruten had arranged for a coach transfer to take passengers and luggage but we decided to walk over the road and just leave the luggage with the coach (as did other guests).
Upon embarkation, we retrieved our luggage from the coach and queued to check in. Again, this didn't take too long and we then made our way to our cabin with a port hole and proceeded to look around the ship.
MS Nordlys is a very cosy ship, it is like a home away from home and has a very relaxing feel to it. It's not too big so you can't get lost and the crew are very friendly and helpful.
On deck 4 there is a café (which we spent a lot of time filling up on hot chocolate and cake!); they also have a conference room on deck 4 where they have some presentations. We found ourselves in here listening to 'The Beginners Guide to Reindeer'. This was a very light-hearted talk and interesting, we learnt how Reindeer have adapted to the weather and we were left wondering whether Rudolph the red-nosed Reindeer is male or a female!
On deck 7 is the bar/another lounge area we spent a bit of time up here as the lights were dimmed so you could see outside a bit easier. Also, on deck 7 is the observation lounge, when it wasn't being used for relaxing there was a few lectures and talks. On the last night, the crew even put on a Fashion show (a must-see), showing off the winter woollens & waterproofs they sell on board!
The food onboard was nice, very well presented and tasted lovely! As you could imagine, a lot of the meals on the set menu are seafood. However, I don't eat fish but the chef and waiting staff were more than happy to cater for my needs. I had some lovely Pork, Beef and Reindeer! It was nice to feel like I wasn't making them go out of their way to cater for me. The waiting staff advised me that I might have to wait a little longer for my food but every night it turned up either before or at the same time as everyone else's.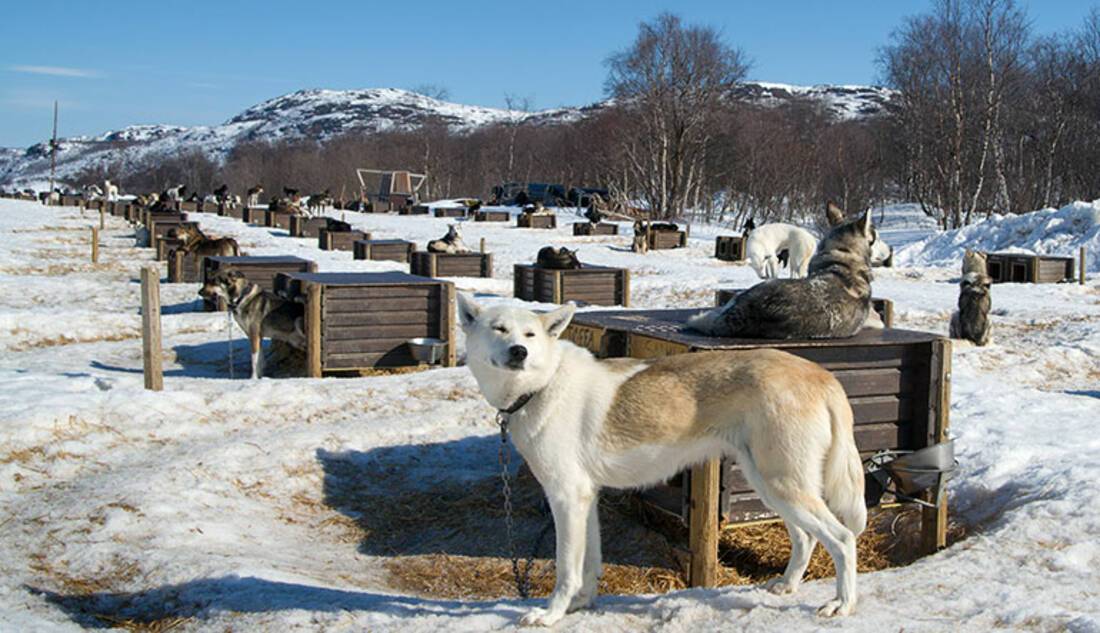 In total, we had approximately 34 ports of call; most these stops happened during the night. This is because the Hurtigruten fleet are working ships. They have deliveries to make/collect and guests to take from port to port. In each port that we stopped at for long enough, I was off and walking around. The snow, the views and the land marks are incredible. I know I will carry this trip with me for a long time. To me, the pictures I took on my camera are some of the best pictures I will ever take and best memories I could have!
Before we travelled we booked the Husky Sledge Excursion in Kirkenes; I couldn't wait to reach this port of call! When we arrived, we disembarked the ship and boarded the coach for the Excursion. After a short 20-minute journey through the idyllic scenery we reached our destination.
We were given a tour around the area but first, we got to meet the Huskies! The guide gave us a lot of information on the Huskies – things that we wouldn't normally learn. Such as; Alaskan Huskies are mixed breed dogs that are bred that way to do a specific job, some of the Huskies wear socks to help them with grip and they have 180 dogs in total! All the dogs were very friendly and very excited; you could see it in their faces that they just want to run! They also had a lot of puppies! Which we learnt that even from a young age the staff start training them. The Mushers soon learn the personality of each individual puppy and where they fit in a team. After being out in the snow and meeting the Huskies, we were invited into a wooden hut that was kept very warm by a huge fireplace in the centre. We warmed up quickly and were offered a cup of hot juice that had been heated by the fireplace.
Then came our amazing Husky Sledge ride! We sat down on our sledges, the dogs got ready, our Musher stood on the back of our sledge and then we were off! Riding through the path that the staff had made we got to see some beautiful scenery. We took a stop during the ride where we could take pictures and take everything in. It was truly an experience that I will never forget.