Oceania Insignia recently embarked on her 180 day World Cruise following a 16 day dry-dock. During this dry-dock, Insignia was completely transformed as part of the OceaniaNEXT program. She is the very first ship in the fleet to undergo the refurbishment and what a refurbishment it is. From floor to ceiling, Insignia has been completely re-inspired. Helmed by Studio DADO, Miami, she has been given a lighter, more modern look while retaining her sense of familiarity. Gone are the bold colours, heavy patterns and oversized furnishings and in their place; a softer palette of colours and materials inspired by the legendary destinations she travels to. Say hello to the re-inspiration of classic elegance…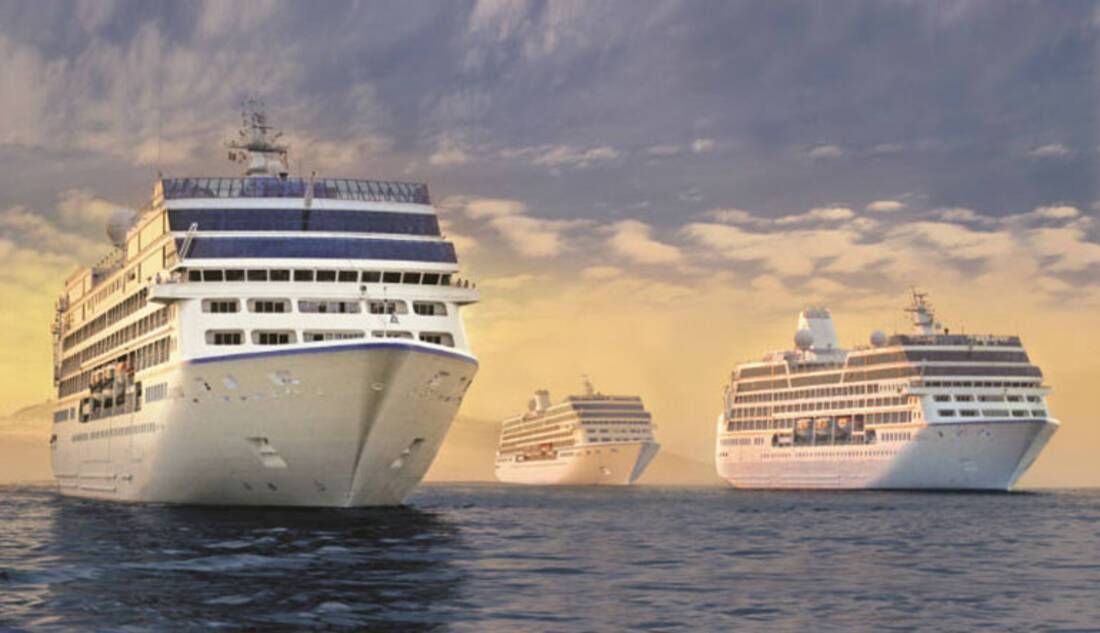 What is OceaniaNEXT?
In August 2018, Oceania Cruises announced a $100 million investment in modernising its fleet. The project, called OceaniaNEXT, will reimagine Oceania's Regatta Class ships; Regatta, Insignia, Nautica and Sirena. The ambitious brand initiative will elevate every facet of the Oceania Cruises guest experience to new levels, from new dining experiences and reimagined menus to a "better-than-new" fleet of ships.
The ships exterior will remain the same but inside every inch of décor and furnishings will be refreshed. Oceania Cruises have collaborated with celebrated designers, craftsmen and award-winning artists for classically understated style and elegance. The ships belonging to Oceania Cruises' Regatta Class will be a perfect combination of the old that their loyal guests love, with an all-new feel.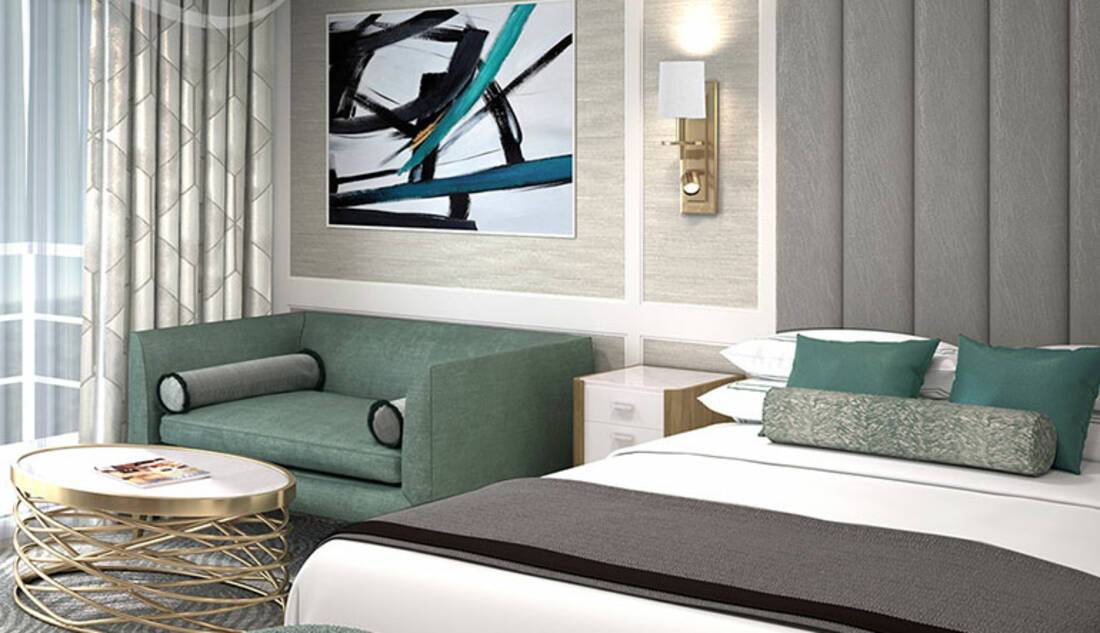 OceaniaNEXT: Accommodation
When the modernised Regatta Class ships launch, each will have 62 suites and 280 staterooms with spacious interior designs reminiscent of contemporary private residences. All staterooms will have brand new storage spaces, supple upholstered headboards, designer draperies and chi lighting to make your home away from home a perfect sanctuary to enjoy. Stateroom bathrooms will feature new surfaces and sleek glass showers while Suite bathrooms will have more space, Carrara marble, polished granite and onyx.
On every ship there will be six Owner's Suites with each boasting a private veranda, two flat-screen tv's, a laptop and iPad as well as a newly renovated bathroom with lavish oversized shower. The four Vista Suites will feature a newly redesigned master bathroom with onyx and granite and the rooms will have two flat-screen tv's offering surround sound and a DVD player, a private veranda and complimentary iPad or laptop. Penthouse Suites will feature calming new décor in shades of white, grey and blue with golden accents. Penthouse Suite guests will have access to in-suite dining, granite clad bathrooms with an indulgent walk-in shower and a private veranda.
A fabulous new addition to the Regatta Class ships is the lavish accommodation found in the Concierge Level Veranda Experience. With this, you'll encounter stunning enhancements such as thoughtfully-placed USB ports, re-inspired verandas with new furniture and the upgrade of all beds to Ultra Tranquillity beds, exclusive to Oceania Cruises.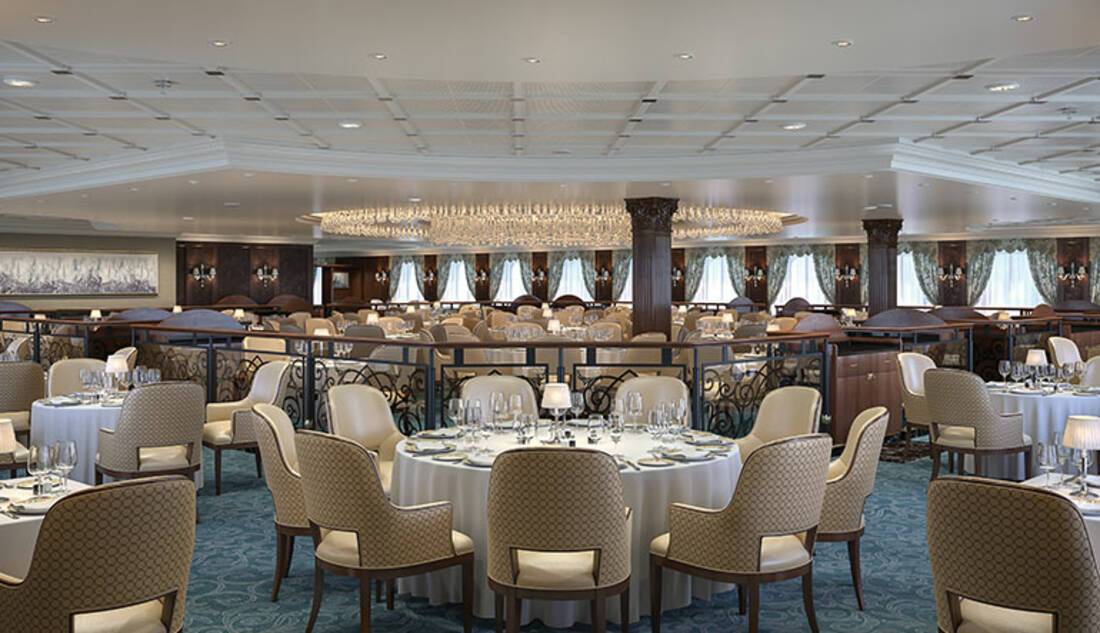 OceaniaNEXT: Dining
The Grand Dining Room, the Regatta Class' main dining venue, will introduce a gourmet culinary program to offer premium artisanal ingredients from around the world. The reimagined venue will include a restyled Grand Bar, soft dining chairs and sense of grandeur with a glistening chandelier and plush carpets.
In addition to this, Oceania's innovative culinary team has unveiled the most extensive and creative plant-based menus at sea. There will be more than 200 healthy new selections available in The Grand Dining Room and Terrace Café at breakfast, lunch and dinner (in addition to the already expansive gourmet offerings!)
Bob Binder, President & CEO of Oceania Cruises, said; "These new plant-based options are flavorful, colorful, bold and creative. Our hallmark finest cuisine at sea now provides an innovative and appealing menu of choices that reflects our guests' evolving palates and heightened focus on wellness while balancing our more decadent and extravagant dishes."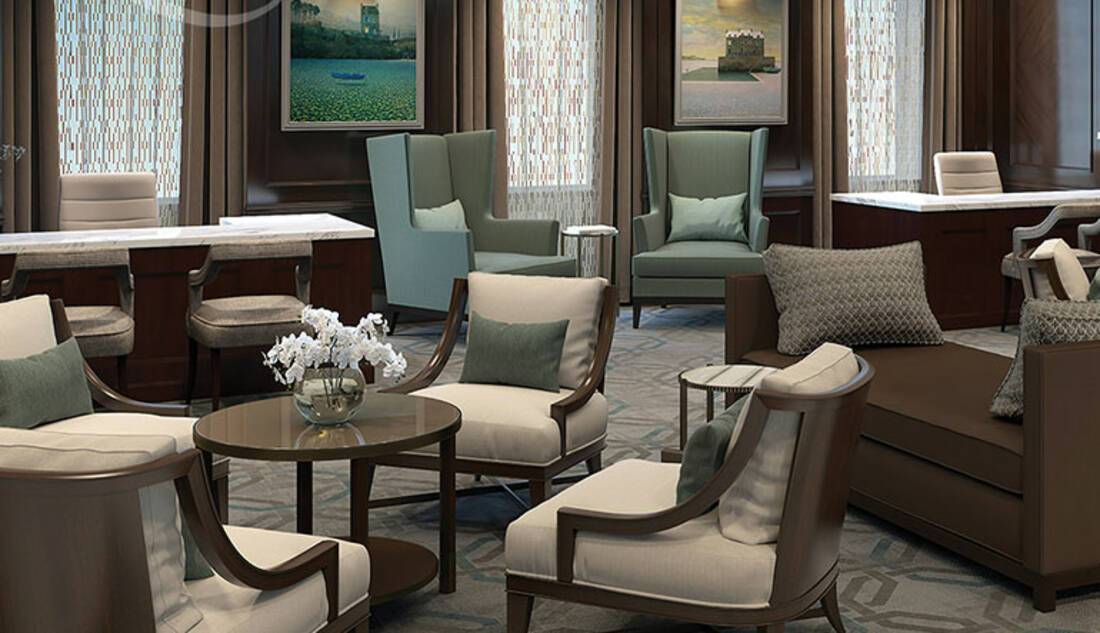 OceaniaNEXT: Onboard venues
Each ship will glow with a new sheen as crisp and polished as a flawless diamond. You'll enter through the breath-taking foyer – this spacious and airy grand room will feature dramatic sea-views from floor-to-ceiling windows dressed in Ralph Lauren fabrics. The elegant living room will be anchored by a new saddle-suede sectional sofa accented with deep navy cushions. The intimate and elegant bars, lounges and public spaces will be as warm and inviting as ever. Whether you seek a quiet space to enjoy your book or enjoy time with newfound friends, there will be a perfect spot to suit your mood.
One thing that won't change is Oceania Cruises' trademark warm and personalised service. Whether you're sailing for the first time or the fiftieth, you'll note the ease with which the staff remember your name and your preferences along with the genuine smiles and enthusiasm that can only come from the heart.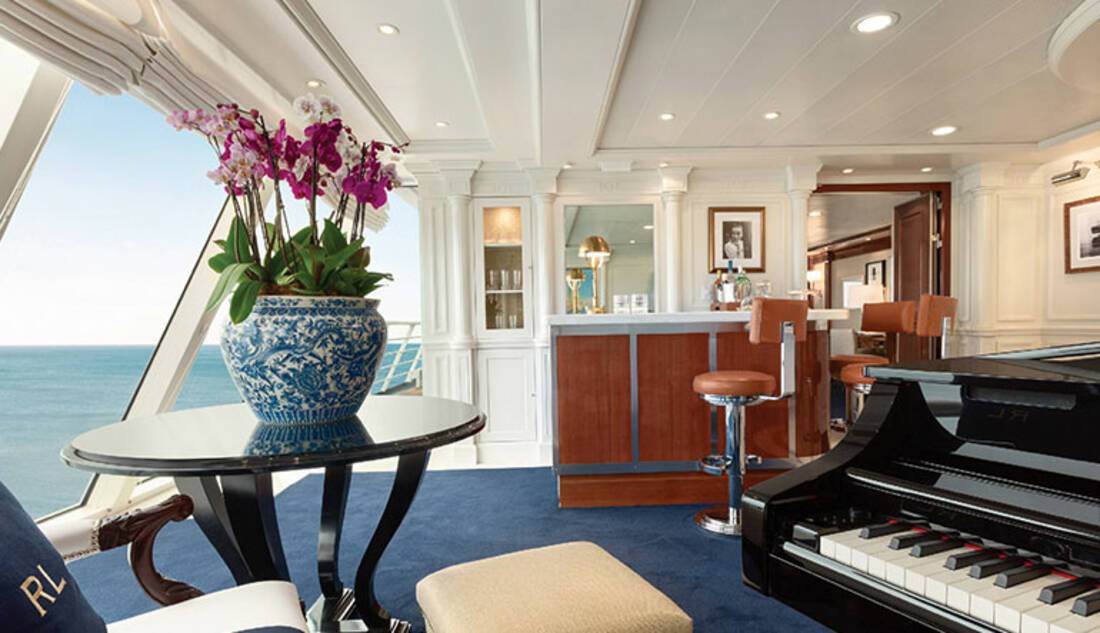 OceaniaNEXT schedule
The program will cost $100 million dollars, add 1,368 new suites and staterooms as well as 1,400 new marble bathrooms, utilise the skills of 1,000+ artisans and craftsmen and take 66 days. Here is a breakdown of the Oceania refurbishment:
Insignia – Completed December 2018
Sirena – May 2019
Regatta – September 2019
Nautica – June 2020
As part of the OceaniaNEXT program, Oceania Cruises will be announcing other initiatives over the next few years, such as the delivery of their first Allura-Class ships. Keep your eyes peeled!