Sun, sea and sand; Spain is leading the way as the number one destination in the world for beaches. With more Blue Flag beaches than any other country, you'll be sure to find one that caters to your every desire amongst the 579 beaches and 100 marina resorts to choose from.
One of every five beaches in Spain is certified with the prestigious award and even more impressive is that one out of every six beaches in the world with Blue Flag status is in Spain.
The certification began back in 1987 and is bestowed by the European Environmental Foundation – an international organisation based in Denmark which is recognised by UNESCO – which recognises beaches for their all-round high quality. It is a highly prestigious honour and a great testament to the due-care and attention by beachgoers, but specific criteria must be met in order to pass. This includes a series of educational, environmental safety and access-related criteria.
Mediterranean cruise destinations occupied the top spots on the list of countries with the most Blue Flag beaches this year, with Greece, France, Turkey and Italy coming behind Spain.
Spain's best beaches
Everyone has their own opinion as to what makes for a great beach. Some seek soft sand, some wish for an abundance of amenities, while others look for tranquillity and natural beauty. But with 579 to choose from, you won't struggle to find a beach in Spain that suits you.
Valencia
Cabanyal
Cabanyal is Valencia's historic fishermen's quarter, where the tile-clad houses built by fishermen for their wives meet one of the finest beaches in Europe. Accessible from just about anywhere in the city, the coastline is nothing more than a few minutes away. El Cabanyal is the official city beach, with calm water and an even more relaxed atmosphere.
Malvarrosa
Quite possibly the most popular beach in Valencia, Malvarrosa (or Malva-Rosa) beach is a soft golden sand beach popular with lively locals and tourists. Its variety of restaurants and cafes help to earn it a Blue Flag, while there is also an annual air festival celebrated in front of the promenade.
Barcelona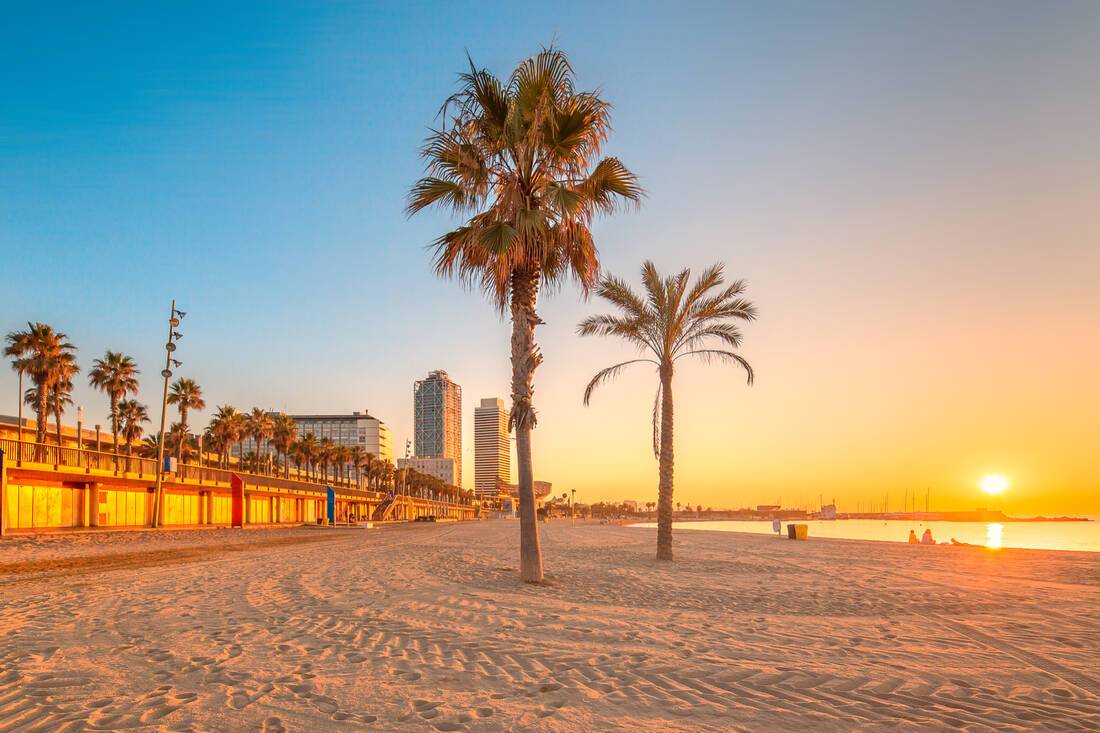 Barcelona perfectly blends the best assets of a city with a fine coastline and beaches. All nine of its Mediterranean beaches have been given the Blue Flag accreditation, with a nod to their particularly high levels of water quality and services.
La Barceloneta Beach
Sharing its name with the popular neighbourhood, La Barceloneta beach is one of the most popular amongst tourists. Though space can be at a premium when the summer season rolls around, the abundance of entertainment and amenities make up for it. Try some of the freshest seafood in the city in one of the many beachside restaurants, or try your hand at a variety of water sports.
Nova Icaria Beach
While you may head to Barceloneta for a lively atmosphere, Nova Icaria Beach is one of the most peaceful in Barcelona. Families and those seeking tranquillity should head to this 400km stretch of sand and sea which still offers a games area and volleyball courts.
Andalucia
Artola, Malaga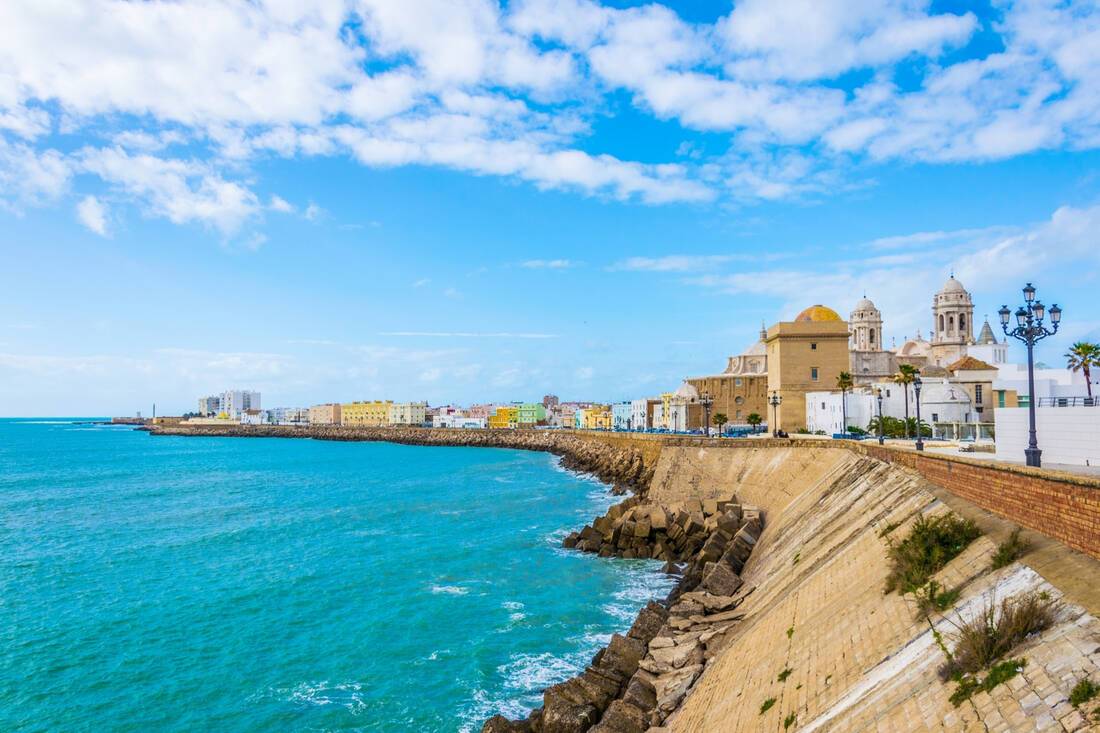 For nature lovers and those seeking an idyllic spot to watch the sunset, Artola beach is the special spot for you. Holding tight to the region's tradition, this area is the perfect example of unspoilt Andalusian coast.
El Roche, Cadiz
El Roche is a regular on Spain's list of Blue Flag beaches. Watchtowers overlook two kilometres of soft sand beach which at low tide, just before the sun sets, is an eerily beautiful place. A beach bar at the end is the ideal spot to sit back and enjoy the setting.
Spain is a country that wears its culture on its sleeve, and the beaches are no exception. Wherever ever you visit in Spain, you'll be hard pressed not to find one of its spectacular Blue Flag beaches.