Whether you're a nervous flyer or simply looking for a more relaxed way to travel, cruise holidays are an excellent option. By cutting out the hassle of airport security, transfers and planning your itinerary, you can enjoy a stress-free holiday, whether it's an exciting short cruise or an adventurous world cruise. If you're still undecided, these cruise experts are here to explain why cruising is better than flying.
Cruising is less stressful than flying
Many people opt to cruise simply to avoid flying. As well as being the preferred choice for anxious flyers, cruises take a lot of the stress out of planning a holiday.
Gary Bembridge, the brains behind travel blog Tips for Travellers, started out with an audio podcast and YouTube channel (which now has over 68 million views) before eventually putting pen to paper (or fingers to keyboard) to document his cruise experiences. "I was working in a global marketing job and travelling all over the world most weeks and I started to share tips and advice on the places I was visiting based on my experiences and learning," he told us. "At the same time, I discovered cruising and started to share experiences about that too." The aim? "To help travellers, mostly aged 40+, to make the most of their precious travel time and money on land and at sea."
Since launching Tips for Travellers, Gary has been on over 70 cruise holidays (mostly ocean cruises but an increasing number of river cruises). He added, "these include two long stretches of different world cruises and also to remote places like the Arctic."
With a wealth of cruising experiences, we wanted to get Gary's opinion on cruising versus flying. He told us, "Flying has become very stressful as the tight security required to cater to the huge growth in numbers of people flying have made airports crowded and a real hassle. Airports are operating at close to full capacity and so there are often delays. "Cruising is less stressful and also means you do not lose time commuting and travelling to a destination as you will be eating, watching shows, drinking with friends and sleeping in comfort as the ship takes you to the next destination. It is a more efficient and enjoyable use of your time."
Cruise itineraries have never been so exciting
Unlike planes, cruise ships can take you to the heart of Alaska's glaciers, through the Norwegian Fjords and even to the remote Galápagos Islands. The wealth of destinations available to travellers on cruise holidays is ever-increasing and certainly one of the top reasons people are choosing to cruise rather than fly.
We chatted to Ashley Kosciolek who told us why cruising is better than flying, "Cruising has never been such a hot holiday choice. Travellers are frustrated with the ever-increasing annoyances associated with flying. More people than ever before are looking at cruises as a great stress-free holiday option.
"Moreover, as the UK cruise industry continues to grow at a steady pace, there are now more exciting cruise itineraries, sailing directly from the UK to the Med, Canaries and Caribbean - and from a plethora of new, smaller ports all over the country. This means that UK travellers increasingly do not have to fly anywhere to reach a host of exotic destinations. Ashley loves that you can explore a number of exciting destinations without having to worry about transfers and planning hiccups. "It also means that ships can seek out the best weather, so if a storm is on its way your ship can simply alter its route to avoid it."
Dave Monk, avid cruise, former deputy editor of the Metro and the person behind award-winning cruise blog Shipmonk, agreed that the chance to see multiple destinations in one holiday is a huge attraction for travellers. "With a cruise ship, you board, only have to unpack once and are then taken to various destinations, opening the curtains in your cabin to a new view every morning. It is amazing how many places, experiences and activities you can pack into one holiday. By taking a cruise from a British port, you can avoid airports and planes entirely and be sipping a drink on your balcony minutes after boarding. Cruising is a great way to see the world, where the journey, even on sea days, is all part of the holiday."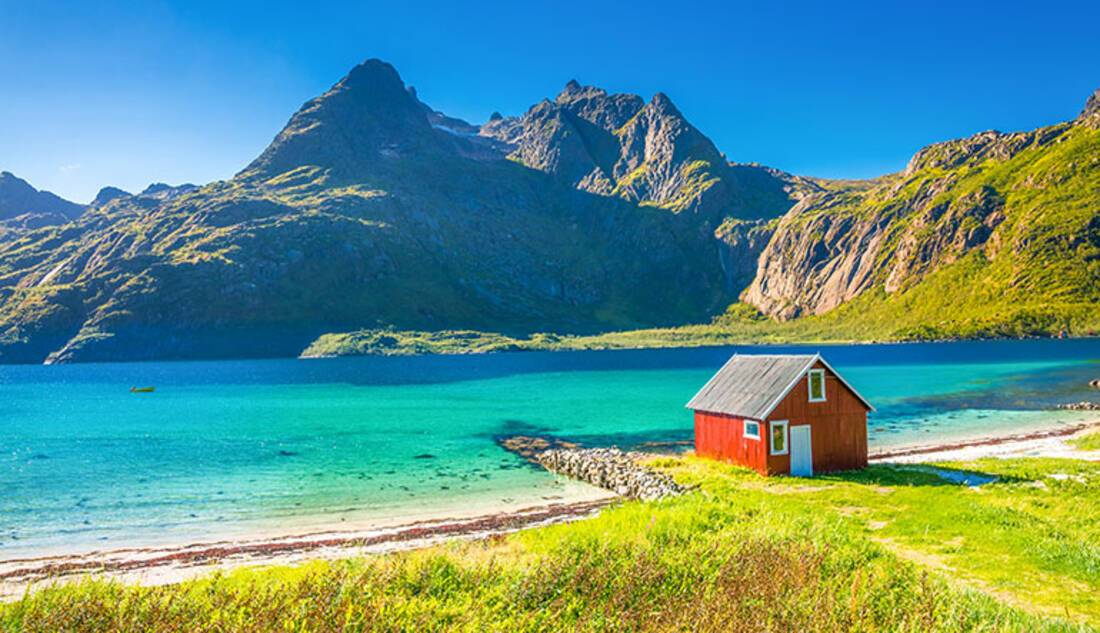 There's so much to enjoy en route
While airlines have taken great strides in developing planes to include films on demand, quality in-flight meals and even beds, many of these features can only truly be enjoyed in business class or first class. On cruise ships, however, a huge array of entertainment is available to all guests.
"Modern-day cruise ships are packed to the gills with innovative on board activities such as rope courses, water parks, mini-golf, movie theatres, rock climbing walls, zip wires, bumper cars, surfing and skydiving simulators and a host of other thrilling offerings," says Ashley. "Cruises also now incorporate wine tastings, dance classes, educational programming, trivia games and other activities into their daily schedules - so there is always plenty to do for all ages.
Whilst cruise evenings can bring Vegas-style shows, West End musicals, comedy, magic acts and a variety of live music and dancing, ships also have dedicated youth areas with kid-specific and family-friendly programming to keep everyone, from tots to teens, happy. The equivalent package on a land-based flight holiday would be much more expensive."
Dave echoed this point: "Cruising is totally different from flying. No one gets on a plane solely to enjoy the facilities of the aircraft, it is a way to reach a destination. With a cruise, the ship is all part of the enjoyment of the holiday. Some cruise ships nowadays have so many dazzling features on board, such as bumper cars, climbing walls and go-kart tracks that passengers sometimes prefer to stay on them rather than get off at every port. For this reason, it is important to find the right cruise ship for you, otherwise, it might totally spoil the enjoyment of your holiday."
Recommended cruisers for first-timers
Cruises from Southampton
Recommended by Ashley Kosciolek
"If you really are hesitant about cruising, I recommend taking a short taster cruise. Lots of cruise lines offer cruises from Southampton. You can expect two or three nights on board and a short hop across the Channel or the North Sea to ports like Zeebrugge (for Bruges) and Le Havre (for Paris).
"Fred. Olsen Cruise Lines has short breaks from Dover, Southampton, Tilbury, Harwich, Bristol, Liverpool and Glasgow to France, Belgium, Ireland and The Netherlands. In the Mediterranean, Celestyal Cruises offer a wide range of short itineraries; in a four-night break from Piraeus, you'll call at Mykonos, Kusadasi, Patmos, Rhodes, Heraklion and Santorini."
River Cruises
Recommended by Dave Monk
"For a slightly apprehensive first-time cruiser, I would recommend a short voyage of two, three of your days across the Channel to see how you feel about being at sea.
"And remember, if the oceans don't appeal to you, there is always river cruising, allowing you to sail right into the hearts of beautiful towns and cities. With no chance of feeling seasick and a constant view of land, these small ships of fewer than 200 people suit active travellers who may not want to be at sea for long spells. By doing your research, I'm sure you will find a cruise that suits you and offers the holiday of a lifetime."
Mediterranean and Caribbean Cruises
Recommended by Gary Bembridge
"The most popular cruising regions are the Mediterranean and the Caribbean and I recommend one of these for first-time cruisers. Most cruise lines operate itineraries in both and so a new cruiser can find a line that will meet their personal style, preference and budget.
"Getting on the right cruise line is essential for a good cruising experience and they will have a lot of options in the two areas. Due to the popularity and length of time, these have been big cruising destinations, the infrastructure, choice of ports called on and excursions have been crafted and are well-proven."