Porto is not brash. It is not a city that is going to dwarf you with garish skyscrapers or super-modern designs. Porto knows what it is good at and does it brilliantly. You will not find a place that can so effortlessly charm you quite like this.
This historic town is one where lovers of architecture, food, culture, design, coffee and sport can all come together in one place. The only challenge is managing to fit everything in. Let us guide you through 24 hours in Porto before your Star Clippers cruise holiday.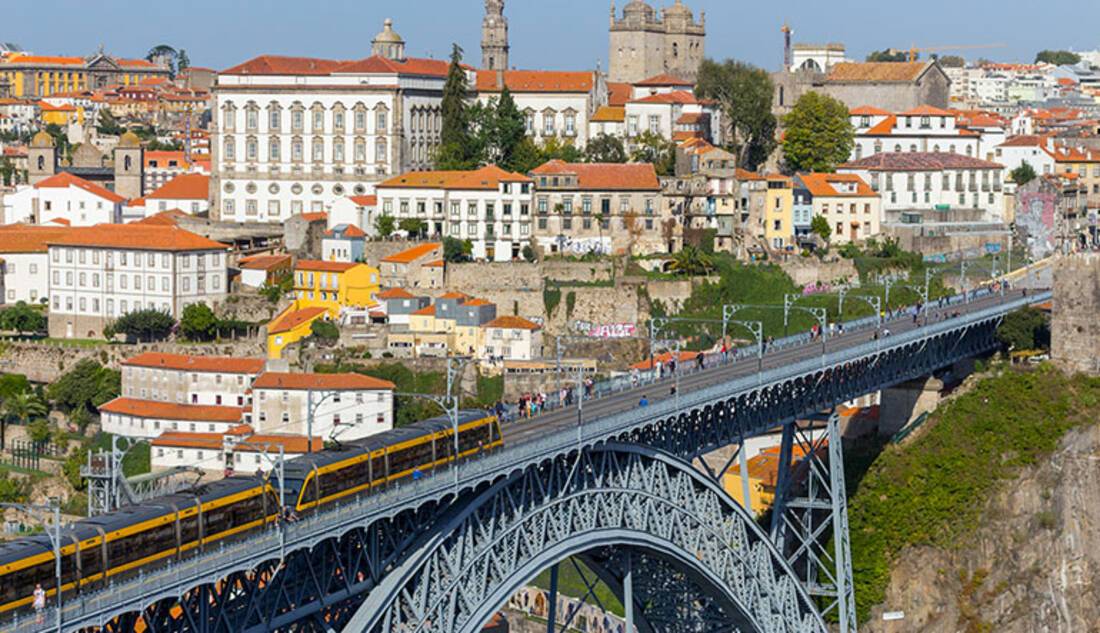 Getting around Porto
You can quite comfortably get around Porto on foot or by hiring a bicycle, but it is also a really well connected city. Its modern metro, numerous tram lines and buses can help guide you around the main sights and attractions at your leisure. For just €7 a day you can buy an Andante Tour Ticket, which allows for unlimited bus, metro and train trips. Just be sure that it is validated to save you from any potential fines. If you want to try some of the historic trams then you can get most tickets for around €2.50 on board.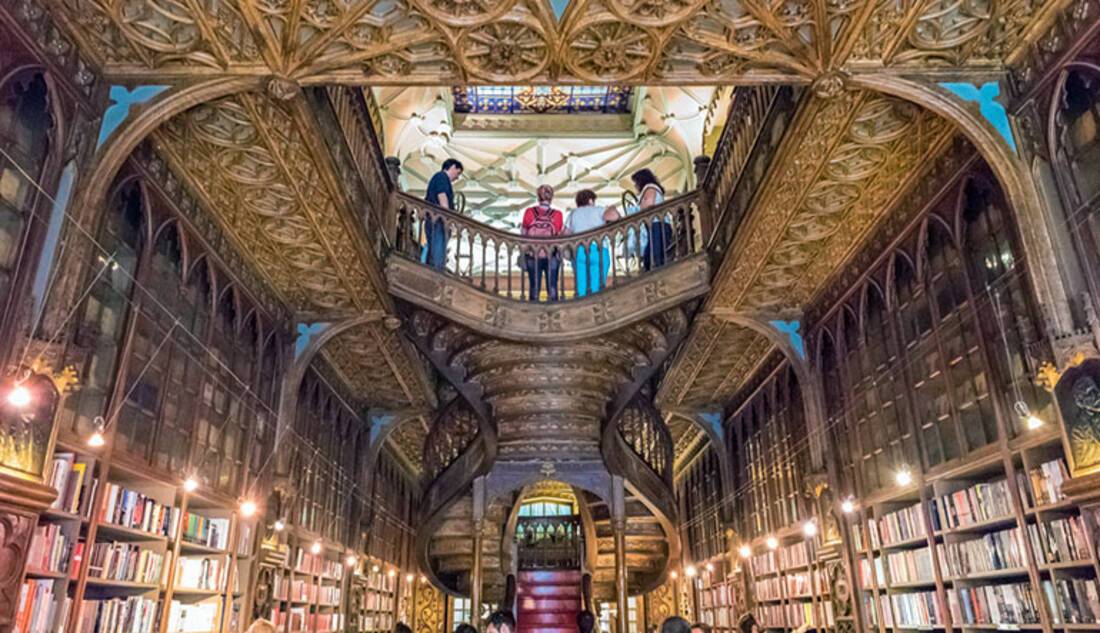 Livraria Lello
We challenge you to find a more beautiful bookstore than the Livraria Lello. Here you step back in time where no phones are allowed, encouraging you to appreciate the magnificent interior of the building rather than looking at your screen. It was one place that Jessica Schoeller from travel blog The Better Places recommended for those visiting Porto: "A cultural highlight and something that I recommend to everyone is Livraria Lello. It's the most beautiful library in Europe!"
The neo-gothic exterior, spectacular staircase, wonderful woodwork and stained glass ceiling are rumoured to be the inspiration behind some aspects of the Harry Potter books. Author J.K. Rowling spent ten years in Porto teaching English and is said to have been inspired by the design of the city.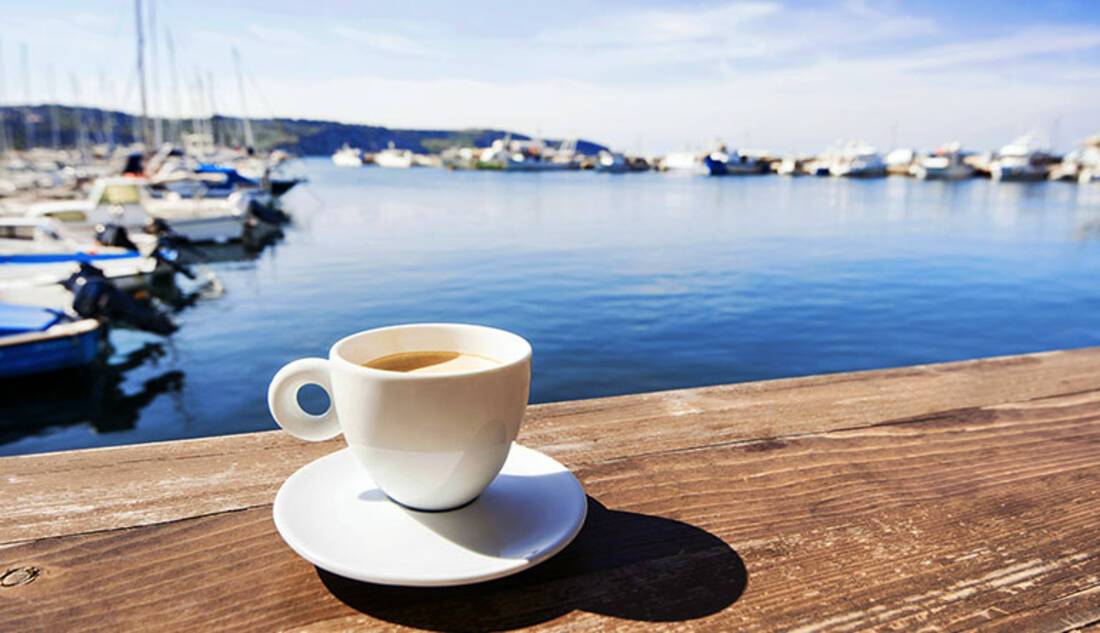 Try some coffee
Coffee is a massive part of the social life in Porto. Rather than a pick me up in the morning, it becomes an event for friends or co-workers to get together, sit down and enjoy a cup. They take it seriously. Which is reflected in the quality of coffee that they drink. Unlike the takeaway coffee culture of the UK, you will rarely find any plastic or polystyrene cups, instead, proper glasses or mugs which you take to a table or enjoy propped up at the bar.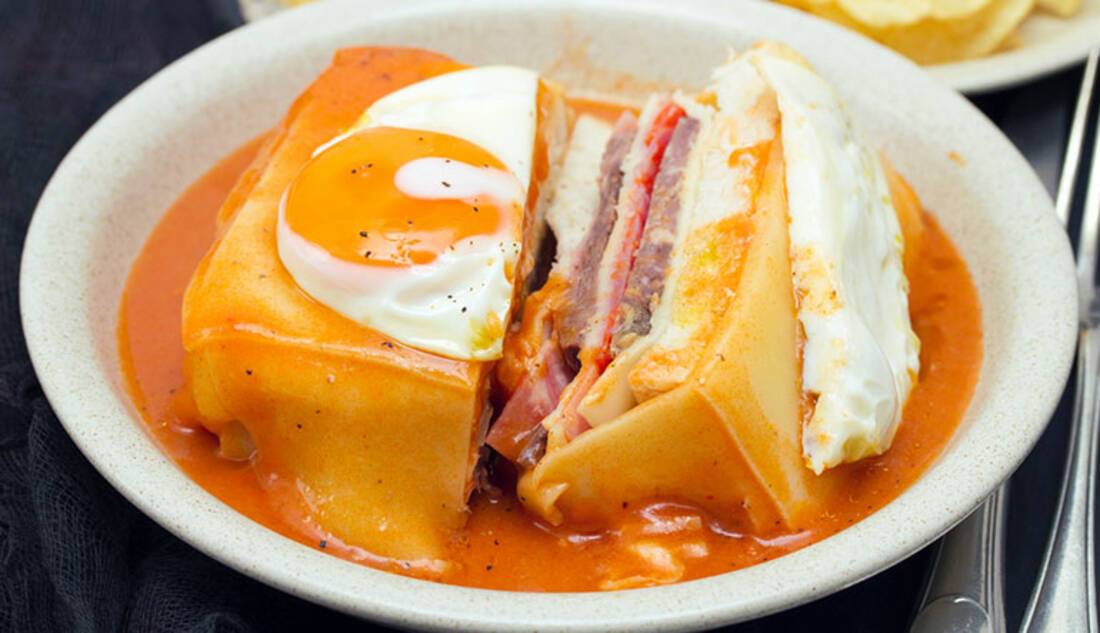 Europe's next foodie capital
In terms of location, few cities come better equipped for stunning gastronomy than Porto. With the Douro Valley close to hand and sitting next to the Atlantic, chefs and food lovers can rejoice over the abundance of quality ingredients.
The day revolves around food and this begins at the break of dawn. Across the city you will find numerous morning markets where you can sit down with a cup of coffee, before choosing from a great variety of smoked meats, cheeses, breads, vegetables and fruit presented by local vendors. You can stroll through the markets sampling produce and picking up bites to eat or souvenirs for home, at which point, you probably want to start thinking about getting some lunch.
Porto is the birthplace of some iconic Portuguese dishes. The monster francesinha sandwich is one particular highlight. This is an open-sandwich filled with smoked pork sausage and roast meat, before being topped with cheese, a fried egg and a hearty dousing of beer sauce. Portugal is also a country that holds the ocean very close to its heart, so you'll find a wide range of fresh seafood dishes here.
Where to eat in Porto
When you have so many options in front of you, it can become a challenge finding the right place. There are few worse feelings than being really excited to try the culinary delights of a new destination, only to be disappointed by a below-par restaurant experience. Fortunately, we have a couple of suggestions for anyone wondering where to eat in Porto:
FLOW Restaurant and Bar
Jessica Schoeller of The Better Places picked out this restaurant for anyone who works up an appetite during their 24 hours in Porto: "A culinary highlight was FLOW Restaurant, from the atmosphere to the food - it's an experience in itself."
At FLOW you can have a casual drink at the bar, or sit down for a formal dining experience in the restaurant. The attention to detail in the décor of this establishment is only matched by the brilliance of its menu.
Majestic Café
Majestic has been the go-to destination for Porto's elite for decades. The café comes highly recommended by Melody Fong, the brains behind Travel Bae. Having visited more than 30 countries, Melody is well-versed in seeking out a great place to enjoy a bit of food and drink: "Personally, I think the Majestic Cafe is a must. The rabanadas is an amazing introduction to Portuguese delights. The cafe is rich in history and the famous author J.K Rowling also spent a lot of time writing the first Harry Potter book there. Makes this place a huge attraction!"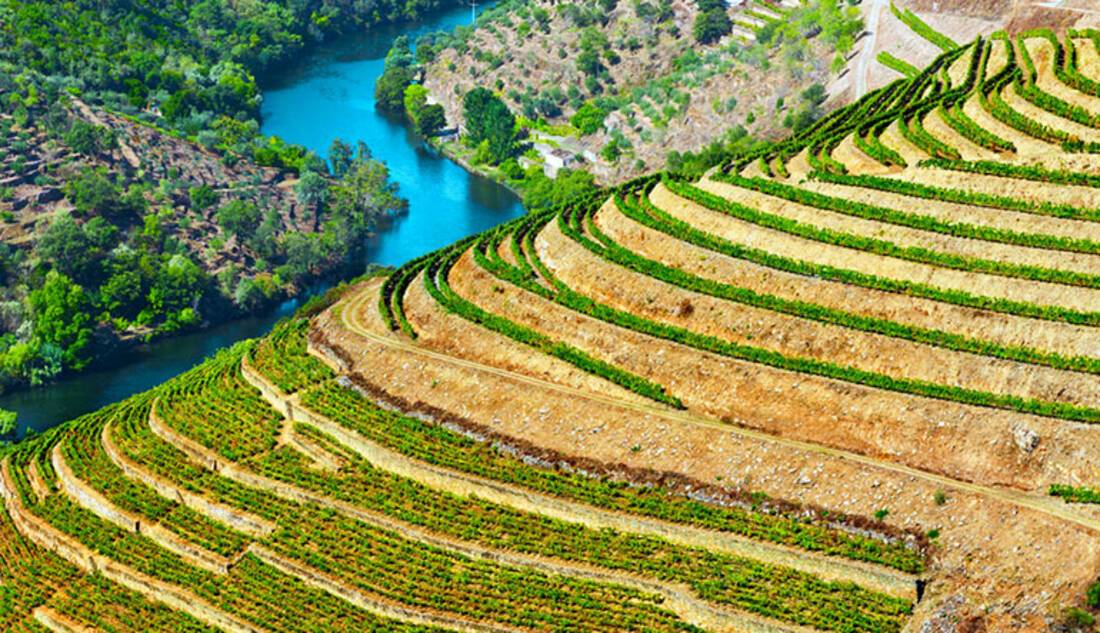 The Douro Valley
You don't need to stick to the city during your 24 hours in Porto. If you have had your fill of bars, museums and European architecture, take the short trip out of town to the Douro Valley - the motherland of Portugal's finest wines and ports. Designated a UNESCO World Heritage site in 2001, the Douro region is one of the world's oldest demarcated wine regions. You can venture along the Douro on a river cruise with Emerald, where you will take in the wonders of the area at a leisurely pace.
Born in Portugal and having lived in Porto, Bruno from the brilliant travel blog Geeky Explorer knows a thing or two about the city. Bruno helps his readers make the most of travelling without having to spend a fortune. He was quick to recommend the Douro for anyone visiting the area:
"When visiting Porto, make sure you cross the river to the other side of Douro River via the D. Luís Bridge. The famous Port wine cellars are all located in walking distance. Pick one of them for a tour inside and indulge in the sweetest and heartiest drink of them all!"
As Bruno says, you can pick a number of tours to the wine cellars, as well as a number of river cruises and tours. Taking around two hours, they will guide you downstream taking in the dramatic landscape and educating you on the practices and history of the area.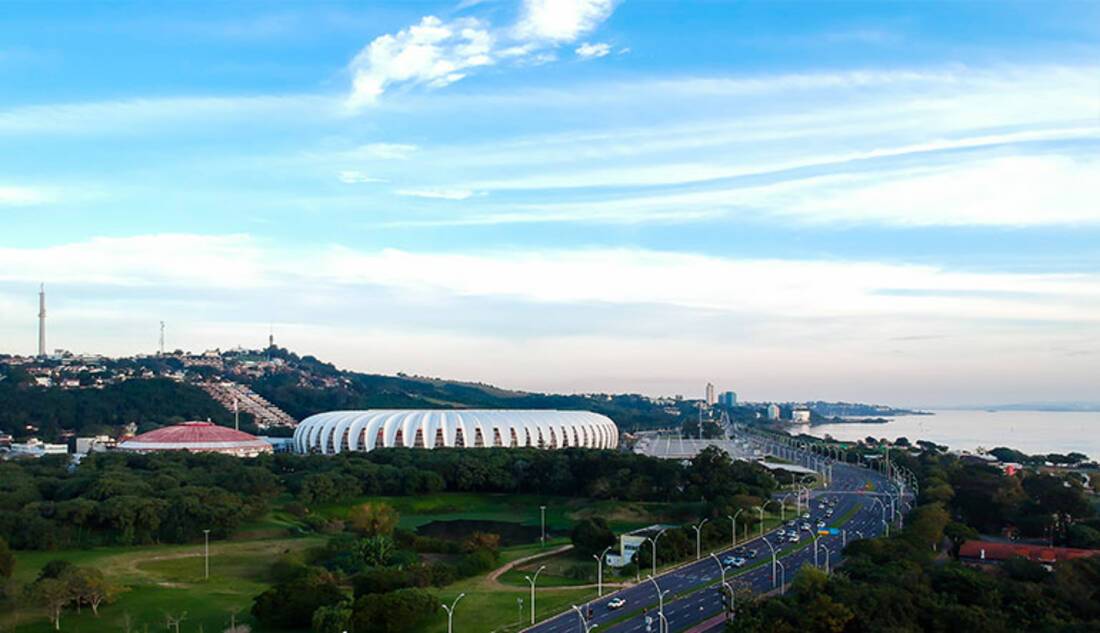 Watch some sport
With 27 domestic league titles, 16 Portuguese cup successes and twice being crowned the kings of Europe with triumph in the UEFA Champions League, FC Porto are one of the most successful sides in the continent. Nicknamed Dragões (The Dragons), they play their home matches at the Estádio do Dragão, an intimidating and atmospheric cauldron of sport.
The Estádio do Dragão has been their home ground since 2003 and has seen numerous league titles and even a Champions League success in its relatively fresh history. You can join some 52,000 supporters during your cruise holiday, as you cheer on one of Europe's and Portugal's most iconic football sides. But if you cannot secure tickets you can still feel every rush of a goal with passionate supporters in the many local bars that will be showing the game.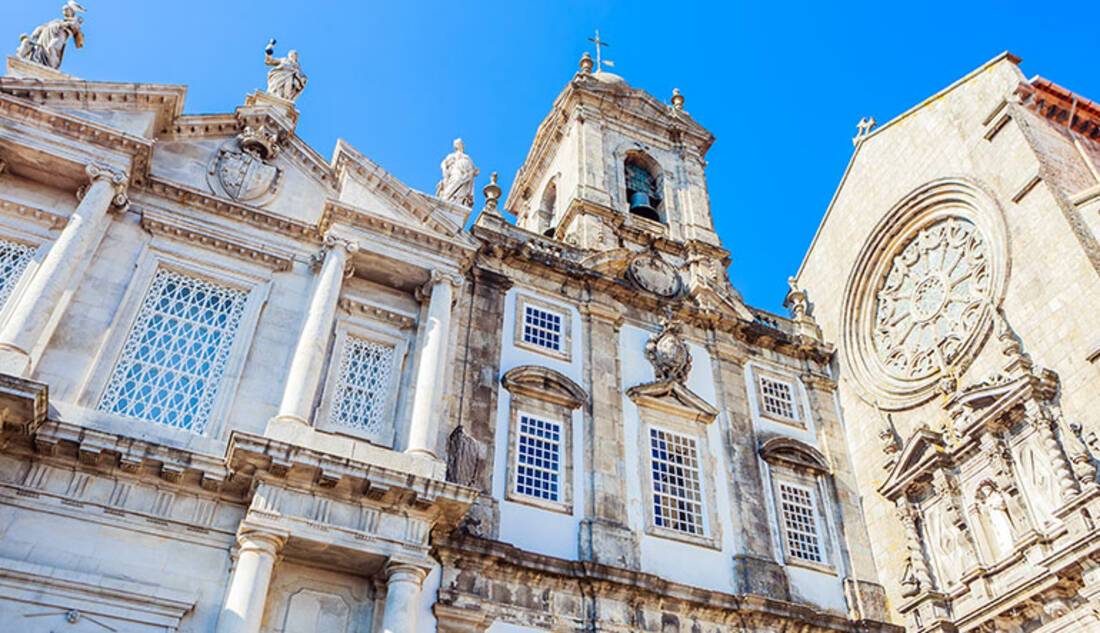 São Francisco Church
Building began on the Church of São Francisco do Porto in the early 13th century, however it wasn't completed until 1410, under the patronage of King John I. Anyone who loves architecture cannot miss this church during their 24 hours in Porto. Though the exterior may be relatively modest, if not an exquisite example of Gothic design, the interior with its columns and altars is bold and a stark contrast. The inside of the church is said to be covered in 650 pounds of gold.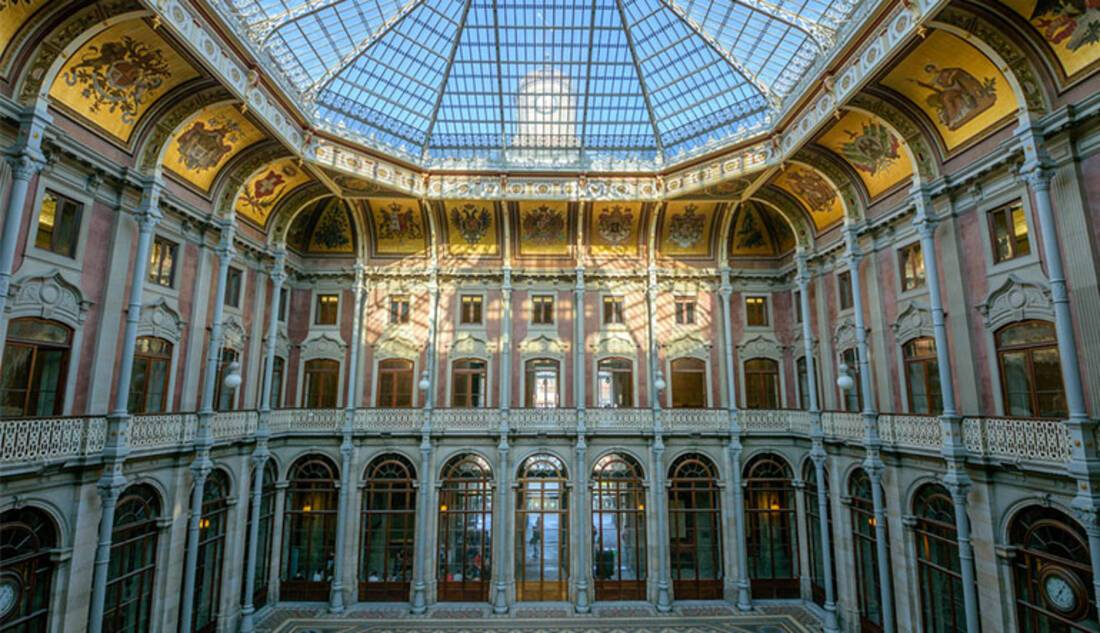 Palácio da Bolsa
This 19th century building is a stunning example of neoclassical architecture and honours the city's past and present money merchants. Built between 1842 and 1910 it is among the most beautiful structures not only in Porto, but across Portugal. Otherwise known as the Stock Exchange Palace, Palácio da Bolsa is a popular tourist attraction in the city. It was listed as a World Heritage Site by UNESCO and also named a national monument for both its age and its striking architecture.
Belonging to the Porto Commercial Association, the building is now often used as Porto's main conference centre, hosting a range of cultural, social and political events.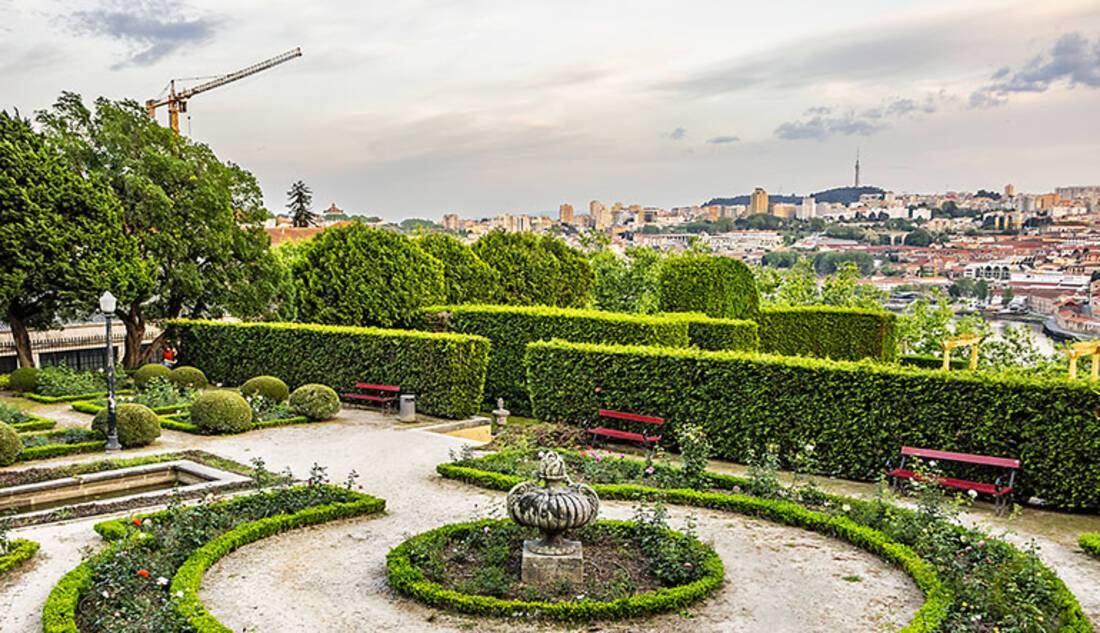 Jardim do Palacio de Cristal
You cannot place Porto alongside other major European cities, in the sense that it has a much slower pace of life, with great pride in its history. It does not have sprawling crowds filling the streets or chaotic rush hours like Paris, Rome or London. But if you want to be alone with your thoughts, head to Jardim do Palacio de Cristal, the Crystal Palace Gardens.
This oasis ranks among Porto's best-kept gardens, meticulously maintained, this is a perfect place to unwind and look out across the scenery. Do not make the mistake of thinking that this is any ordinary park. Jardim do Palacio de Cristal is full of fountains, varieties of different themed gardens, and breath-taking views. Why not relax on a bench and admire the resident peacocks?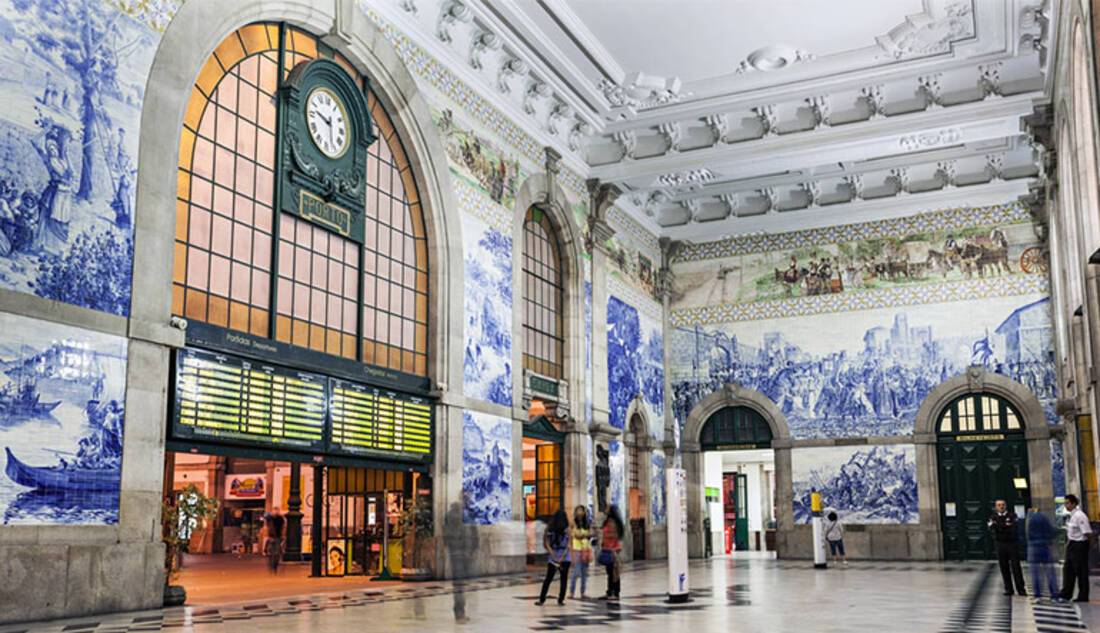 São Bento Train Station
While there are many iconic train stations in the world, such as Grand Central Terminal in New York and Gare Du Nord in Paris, few can compete with the beauty of Sao Bento.
There is so much to taste, see and do in the city, but when you only have 24 hours in Porto, you might have to compromise on something. You can easily spend your time gorging on the delicious dishes in restaurants, cafes and markets dotted across town, or admire the stunning examples of architecture. However you choose to spend your time, Porto is sure to please.