The heart of Italy, Venice is a magnificent city that has stood the test of time. With its idyllic gondolas, marble architecture and rustic charm, Venice is a city you can't help but fall in love with over and over again.
With understated beauty around every corner, lots of Venice's best-kept secrets can be found in plain sight, without having to cost you a penny. We asked a range of bloggers to tell us about their favourite free things to do in Venice that are sure to make your visit a spellbinding one.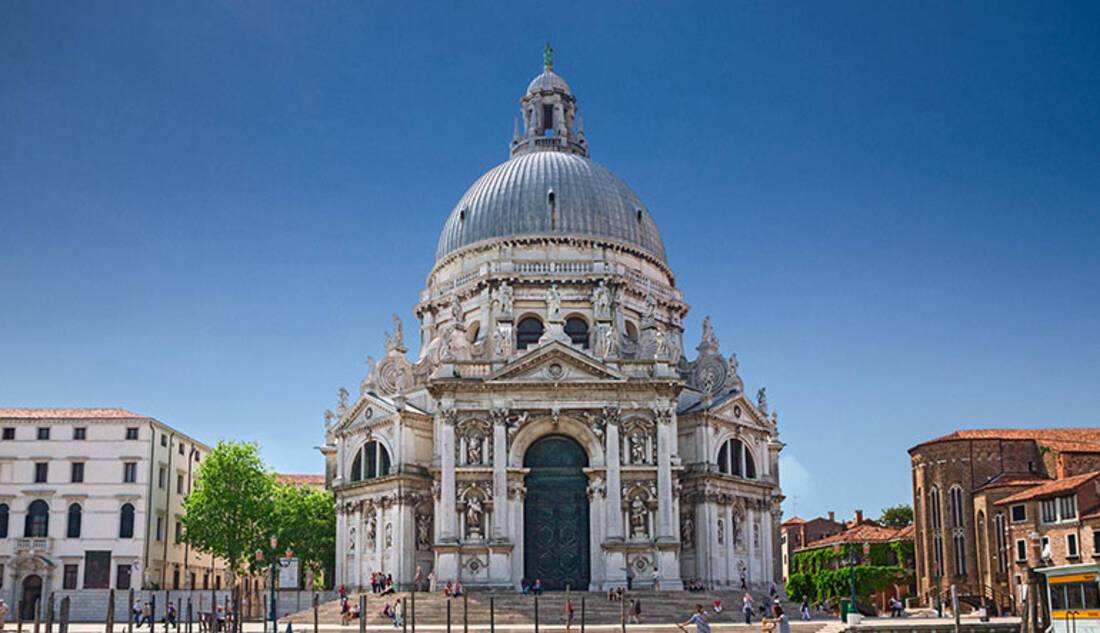 1. Marvel at the incredible churches
If you delight in history and architecture, a visit to Venice's plethora of churches should be high on your list. Kate from The Less-Refined Mind told us why exploring these sacred structures was particularly romantic for her.
"I got engaged in Venice. We spent a week there (longer than most!) and I completely fell in love with the unique city. Our favourite thing to do was visiting the churches, most of which are free to enter, to admire the stunning architecture."
Blogger Suzy from Our Bucket List Lives also recommends visiting Venice's churches, particularly the Santa Maria della Salute, a beautiful, domed 17th-century Roman Catholic church.
"A visit to the Santa Maria della Salute is also free. It is a really lovely church by the water's edge, guarding the entrance to the Grand Canal. You are even allowed to take photos inside (unlike the Basilica San Marco). The church was built and dedicated to 'our lady of health' as an offering to deliver the people of Venice from the plague. It is worth spending some time looking at the outside of the church as well as the inside. It's a beautiful church to look at with domed roofs and statues."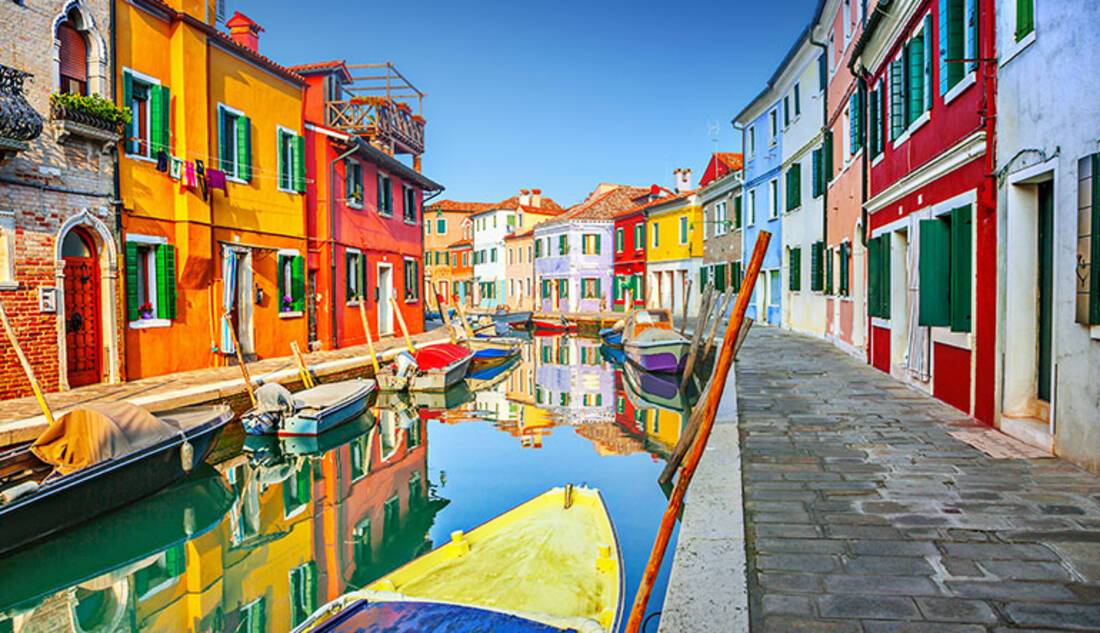 2. Detour down quiet side streets
With plenty to see and do around Italy's charming capital, it's also worth taking a detour down its quiet, side streets to see the true Venice in all its glory, says blogger Morgan from Morgan's Milieu.
"We loved taking the narrow alleys off the regular paths, we had to squeeze through one or two, but it was so much fun!"
"Walking around Venice is such a joy, not only is it free but you get to see such beautiful sights. From the wonderfully coloured buildings to the unique statues. Head off the main path, through side streets and little alleys and you'll discover the 'real' Venice, where people live and enjoy life. Discover water fountains in the middle of a square, dogs and their owners out for a walk and amazing ornate buildings that scream culture, which you can tell are hundreds of years old by their stunning architecture."
Natalie from Crazy Little Thing Called Love agrees that exploring by foot is one of the best ways to discover the city and all its charm and wonder.
"From the moment we stepped foot in Venice we were amazed by the wonderful bridges, beautiful gondolas and stunning buildings. You can walk and walk and not notice how far you have travelled because everywhere you look there are beautiful sights to behold - on the ground, up high and along the water's edge.
"Along the way, you will find art galleries to explore, coffee shops, food establishments and more that will give you a real taste of Italy and its culture."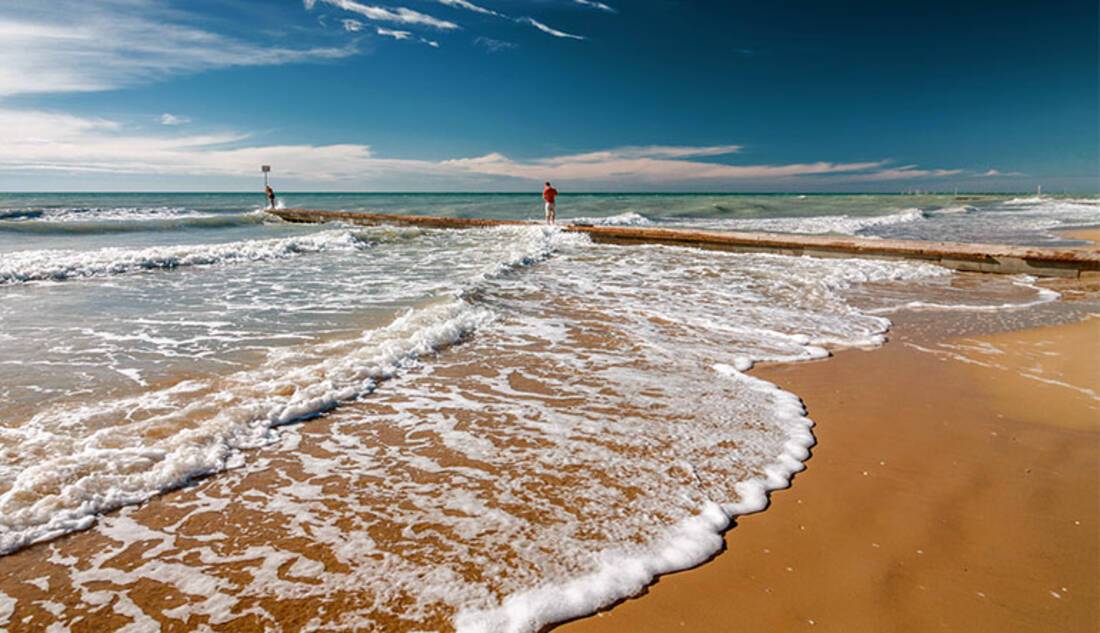 3. Hit the beach
If you're looking to take a load off, then a visit to one of the local beaches is just what the doctor ordered. Blogger Hannah from Behind the False Lashes recommends heading to Lido for a glorious day out that's full of sun, sea and relaxation.
"When you think of Venice you probably don't immediately think of heading to the beach, you think of bridges and canals, but if you are spending more than a few days in Venice, pop over on the boat to Lido, which is one of Venice's best-kept secrets."
There is a small fee when taking the Vaporetti (waterbus) says Hannah, but once you're there the beach is completely free. "With white sands and warm sea, as well as a lovely little cafe to enjoy a lemonade or three, this is the perfect place to escape the hustle and bustle of central Venice."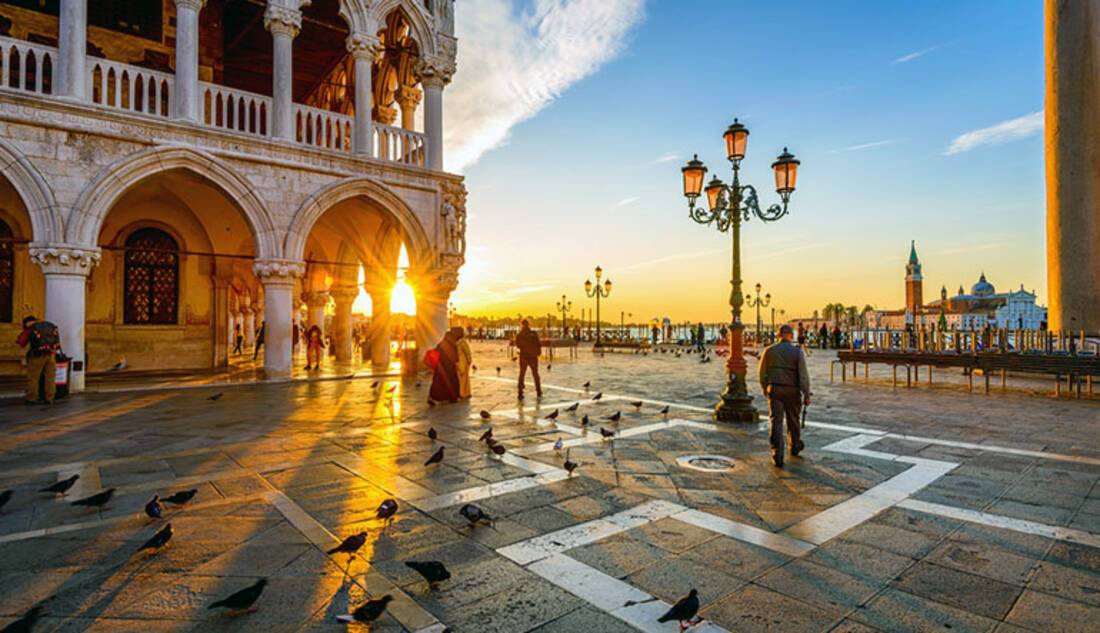 4. Feed the pigeons in St. Mark's Square
"One of our four-year-olds' absolute favourite free thing to do when we were in Venice was to feed the pigeons," says Suzy. "There are some of the greatest numbers of pigeons I've ever seen in St. Mark's Square (Piazza San Marco). We saved a bit of bread for them at each breakfast and then we'd hang out on the square for a while feeding them. Well, our son fed them while we took in the stunning views of the square and the Basilica San Marco! If you stand with your arms out they will also take food from your hand."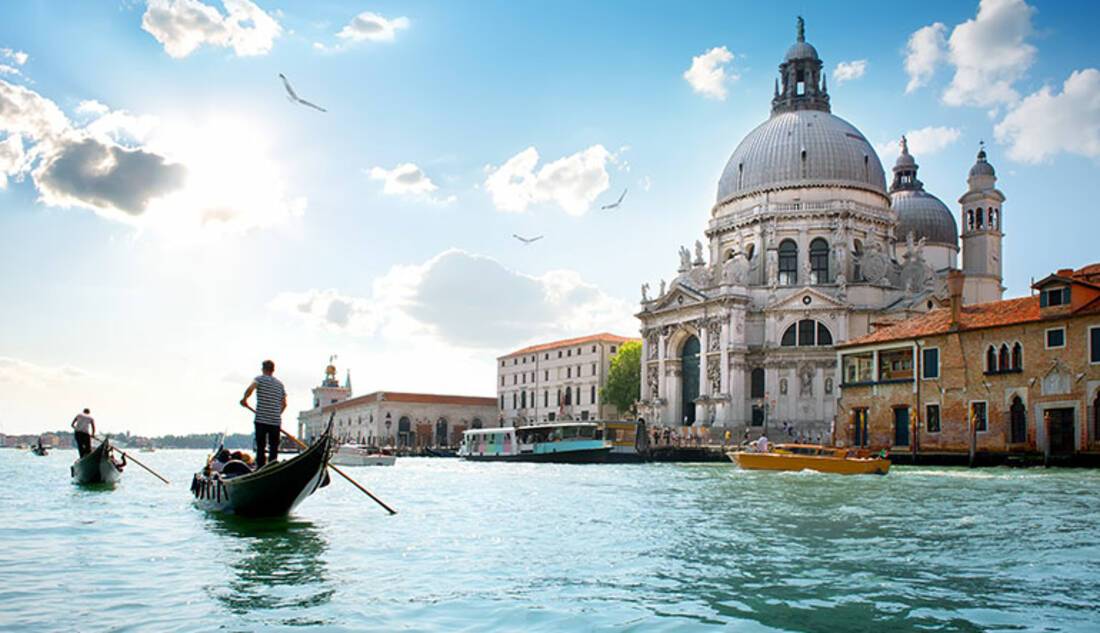 5. Watch the world go by
Sometimes, just sitting back and watching the world go by is the perfect way to spend an afternoon in Venice. Whether that's people-watching outside a café, standing on one of Venice's many bridges and watching the gondolas gliding through the canal waters below, or even soaking up the atmosphere in a local park.
"We went to Venice for our 5-year anniversary during February time," says blogger Michelle from What Mummy Thinks. "We spent hours walking the streets of Venice, winding our way through the narrow streets. With so much to see and so many beautiful sights, we were never bored.
"One of the things we enjoyed most was the peaceful nature of reading on a park bench while taking in the atmosphere."
Want to experience Venice's historic and tranquil city for yourself? Check out our European cruises today.