If history isn't really your thing and you're more interested in the future, there are many cities around the world that are leaps and bounds ahead of the others in regard to their culture. From countries with an impeccable infrastructure to cities boasting the world's largest and most impressive buildings, there are places in this world that feel as though they've been lifted straight out of a sci-fi movie.
If you are looking for places to add to your next cruise holiday itinerary, and are wanting to marvel at incredible structures, all seven of the destinations in this article are fantastic places that will make you not only feel like you've travelled the world, but you've also travelled forward in time.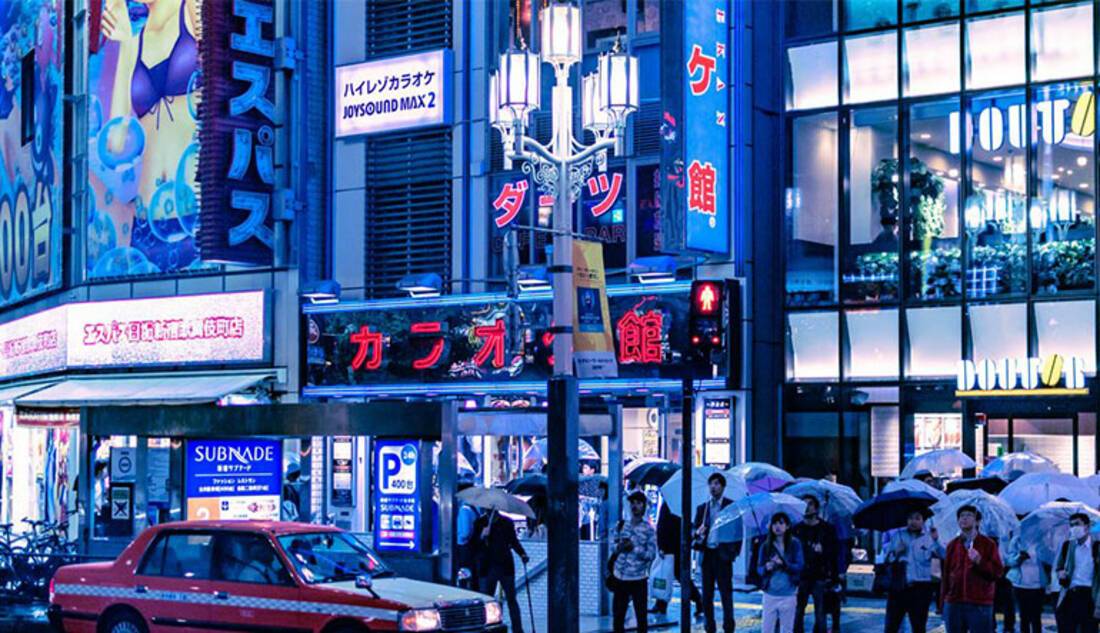 Tokyo
When people think of futuristic cities, their minds will instantly go to Tokyo. With its sci-fi, cyberpunk aesthetic, it's almost impossible to believe the city is real, and not something made for a film set. The glow of signs that fill the night-time streets with colour, the incredible technology and infrastructure are all features that make Tokyo a step above the rest when it comes to its advancements.
We spoke to Mehdi, blogger at Asian Wanderlust. Mehdi has lived in Tokyo for a year now and told us some more about his experience there: "As a person who's lived in Tokyo for a year, I can wholeheartedly and faithfully say that I still (gladly) get the rush of excitement every time I alight from the train onto the platforms that millions of others pass on every day. When you're amongst a crowd so vast, within a city so dominated in colossal skyscrapers, flashing neon signboards, and endless rainbow advertisements, and experiencing a wonderfully warped amalgamation of tradition and innovation, it's no longer hard to see why many cyberpunk and dystopian movies and novels borrow lengthy characteristics from Tokyo to form their futuristic worlds.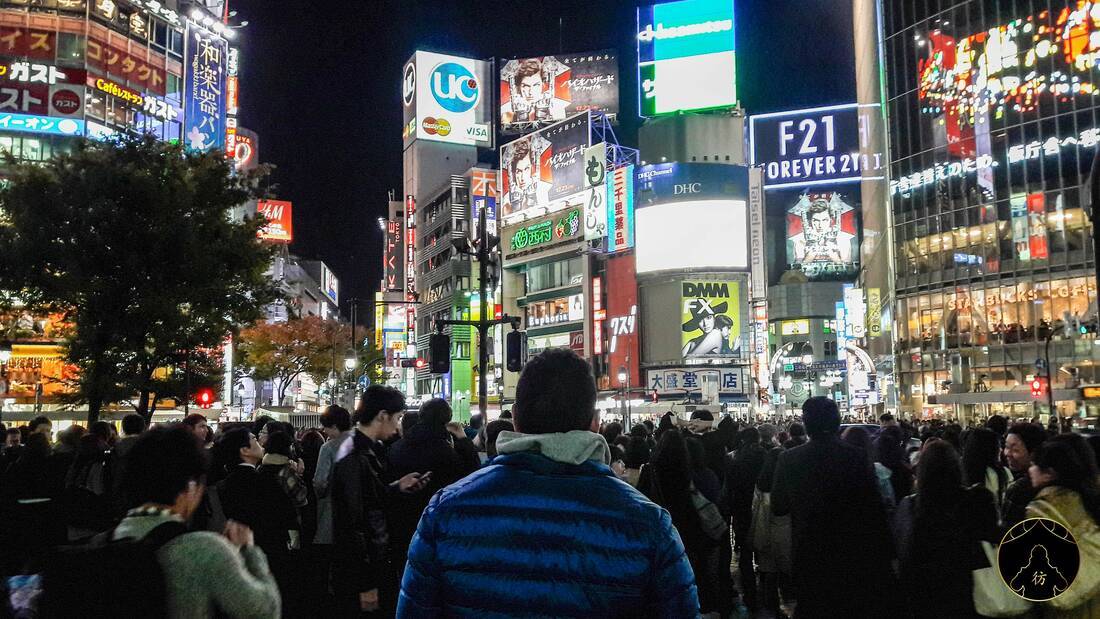 "How many times have you come across scenes in films where rapid trains running above the ground through the city is the norm, or read a book where the society is drowning in electronically-powered mass media exposure every single day and no one, not even kids, bat an eyelid? That's the reality of Tokyo, and when you step foot into this city, be prepared for an attack on all your senses, because it's like stepping into a whole new world."
Shibuya Crossing
Shibuya Crossing is probably the most recognisable part of Tokyo, and that is for a good reason. This crossing can see over 1000 people using it at one time during peak hours and is in the hub of the city. Surrounding the crossing is Shibuya district, which is filled with Tokyo's main shopping areas and crowds. If you only go to one area when in Tokyo, it should be Shibuya.
Akihabara
If you are looking to find electronics when you visit Tokyo, go no further than Akihabara. This district is filled with electronics shops and has a focus on things like anime, manga and video games. It's a fantastic place to do a spot of shopping, with people being able to pick up everything from the latest technology in cameras to retro gaming systems like Gameboys.
Mehdi told us about his experience in Akihabara: "All neighbourhoods within Tokyo are particularly striking in all their own way, but Akihabara, aptly nicknamed 'the geek capital of the world', and also known as the leading electronic district in Tokyo, is especially a real feast for your eyes.
"Hosting an impressive number of stores specialising in the latest and greatest electronics (the numbers are up in the thousands!), as well as stores concentrated on anime and manga products aimed at otakus (diehard fans), Akiba (what the locals call it) is not for the faint-hearted. On every high-rise building, you'll see enormous colourful advertisements featuring popular anime characters, and brands like 'Sony' and 'Canon' will be splashed across the front of stores with the hopes of luring in a potential buyer."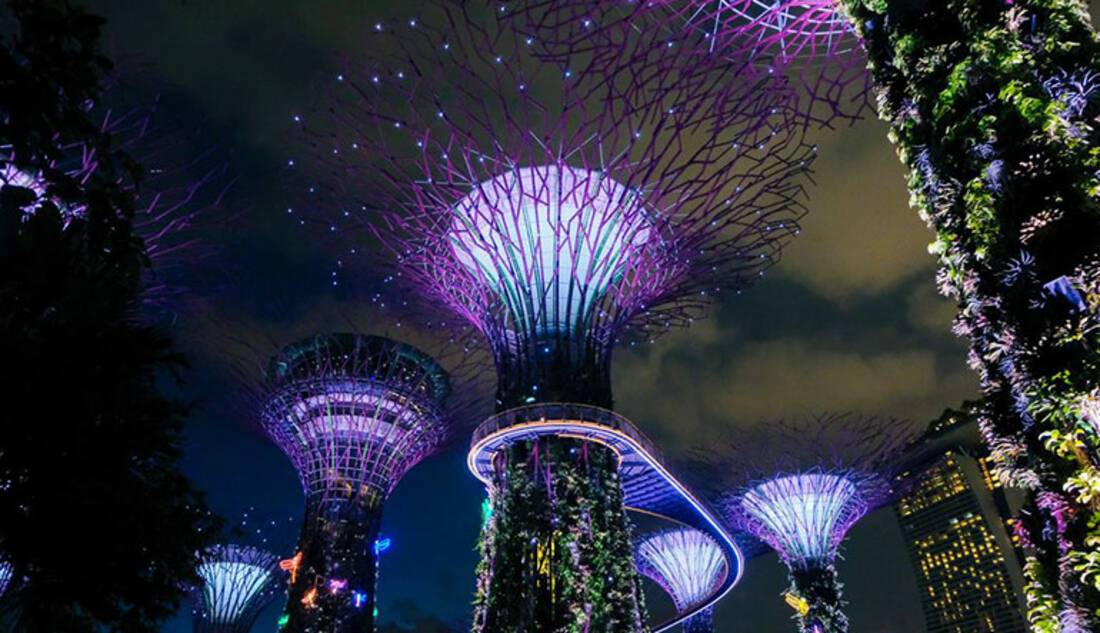 Singapore
As its own city, country and state, this island nation is thought to be the most expensive place in the world. However, you see exactly why this is the case, as Singapore is beautiful from the moment you step foot in it. With towering buildings, an incredible skyline all intertwined with beautiful natural areas and surrounded by water, this is a beautiful city everyone should take in.
We spoke to Michelle, known online as the Full Time Explorer, who told us why Singapore is such a futuristic destination: "From the moment you land in Singapore, it feels like you're entering the future. The architecture looks like a futuristic movie. Everything about this little country has been well thought out with long-term goals. They're famous for their green movement with sustainable designs that put other countries to shame. They even have moss covered air filtration systems which reduce the amount of pollution in the air. Visiting Singapore feels like you've just stepped ten years into the future."
Gardens By The Bay
Although they may look like something from an alien planet, the incredible structures at Gardens By The Bay are towering vertical gardens, and show some of the world's best examples of architecture inspired by organic forms. This location is beautiful, and for less than £5, you can walk around the OCBC Skywalk, which weaves through the top of the artificial, solar-powered supertrees. At the base of these trees, you'll also find myriad of different gardens, including the flower dome and cloud forest. Gardens By The Bay are an incredible example of how nature and design can combine to create something phenomenal.
We then asked Michelle from Full Time Explorer why everyone should visit Gardens By The Bay: "Gardens by the Bay is one of the most beautiful places I've ever been within a city. Besides the fact that it's insanely cool to see, it's also a great place to learn about sustainability. Not only do these buildings offer greenery for tourists and locals living in the city, they also create their own little ecosystem. The buildings work together to collect rainwater, grow plants, and vent out hot air. Whether you want to see pretty flowers, learn about sustainability, or are interested in architecture, there's really something incredibly fascinating for everyone. Plus, you can take some pretty amazing Instagram photos."
Finally, we asked Michelle to summarise her experience in Singapore: "Singapore instantly became my favourite city in the world. It's astoundingly clean and it's one of the safest countries in the world. The food and culture is an incredible blend since Singapore is predominately a mix of Chinese, Indian, and Malaysian backgrounds just to name a few. Its green movement shows how a city can be both beautiful and sustainable at the same time. It's honestly one of the most captivating places I've ever been."
Singapore Flyer
Singapore's incredible skyline just beckons for a better view, and one of the best vistas you can get of the city is from the Singapore Flyer. This big wheel takes around half an hour for one rotation, which gives you plenty of time to absorb all the sites around you. With a fantastic location perched right on the waterfront, on one side you'll be able to see the incredible city and from the other, you'll be able to look out over the water. This is certainly a truly unique way to see the city and an unforgettable experience too.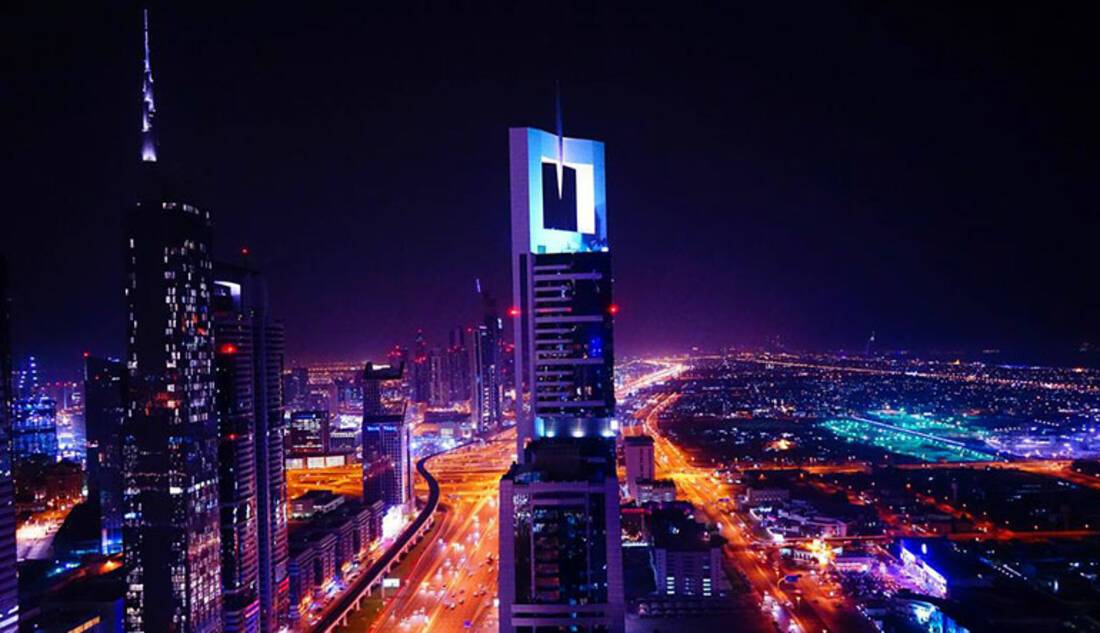 Dubai
Everyone regards Dubai as one of the richest cities in the world. This means that it excels in many areas and is constantly trying to push the boundaries and achieve more. From the towering Burg Khalifa to the infrastructure and economy on the ground, the whole city is steps ahead of many other places in the world.
We spoke to Kacie from The Rare Welshbit, who has always dreamed of travelling to Dubai. We asked her what draws her to the city: "Dubai is a very futuristic place, and I bet visiting the country feels like taking a trip into the future. The transport system is so sleek and efficient, while all the buildings look so elaborate and grand, especially the shopping malls. I would love to visit the Burj Khalifa because it's the tallest building in the world, so it would be a shame to visit Dubai and miss out on seeing it. I'd especially love to dine in one of the restaurants, and I'd love to see how fancy the apartments are - I bet they're fit for royalty!"
Burg Khalifa
As the world's largest building, how could we not include the incredible Burg Khalifa on this list? The building towers over Dubai and is known around the world as a pillar of luxury, as well as architectural prowess. If you know one of your cruise stops will be in Dubai, and you aren't too scared of heights, we recommend making sure you have the opportunity to visit the Burg Khalifa and experience one of the world's most incredible views.
The Dubai Mall
Dubai doesn't do things by halves, and as well as boasting the world's tallest building they also possess the world's largest shopping mall. The Dubai Mall welcomes more than 80 million visitors annually to over 1,300 retail outlets and over 200 food and beverage outlets. As well as that, the mall has a VR Park, cinemas, an ice rink, an aquarium an underwater zoo and much, much more.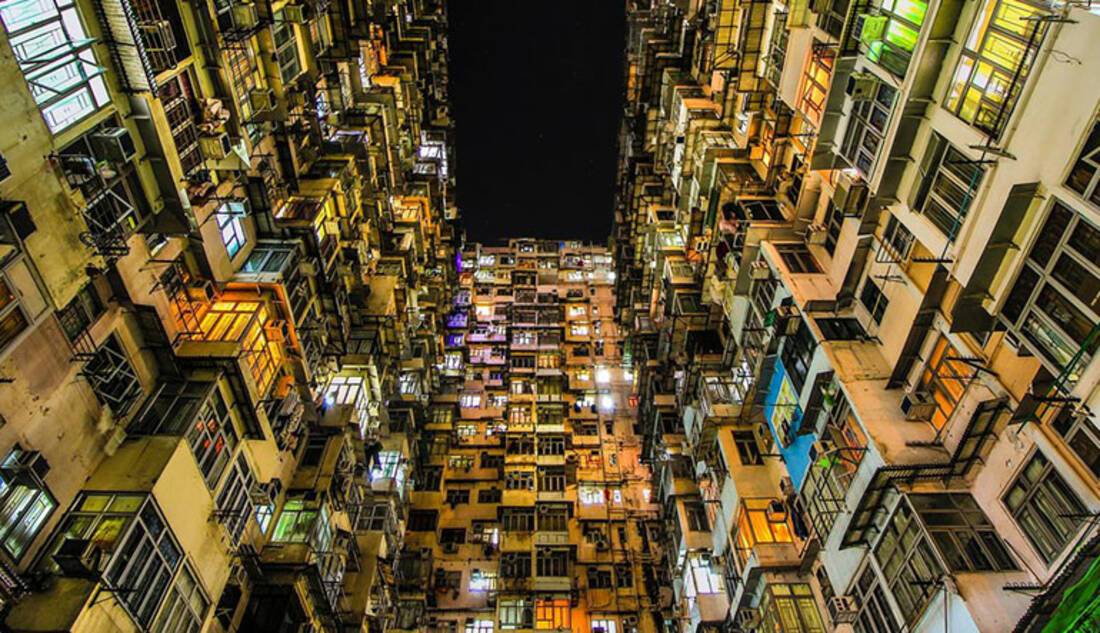 Hong Kong
Hong Kong's iconic skyline and enchanting neighbourhoods find an interesting mix between the past and the future, often looking like they belong in some kind of dystopian world. As you arrive in the city you'll see the glass and steel buildings towering over the city, but it's what lies below that's most interesting. The dynamic city is home to an incredible mixture of cultures and is something of a mecca to travellers, often drawing people back in with its irresistible charm.
The Hong Kong Skyline
The number one thing to do in Hong Kong is simply admire its incredible skyline. The sky-high buildings are one of the reasons people cannot get enough of this city, and the mixture of old and new is incredible here. We'd suggest simply spending some time exploring Hong Kong and the different views you get as you walk around the city, they really are something you couldn't imagine.
Star Ferry
Hong Kong is cut in half by Kowloon Bay, thanks to this one of the most incredible and unique views of the city comes from the Bay itself. The Star Ferry is a free service that will take you from one side of the city to the other, all the while giving you a spectacular photo opportunity. As you glide across the water you'll be surrounded by towering skyscrapers and the buzz of this unique city.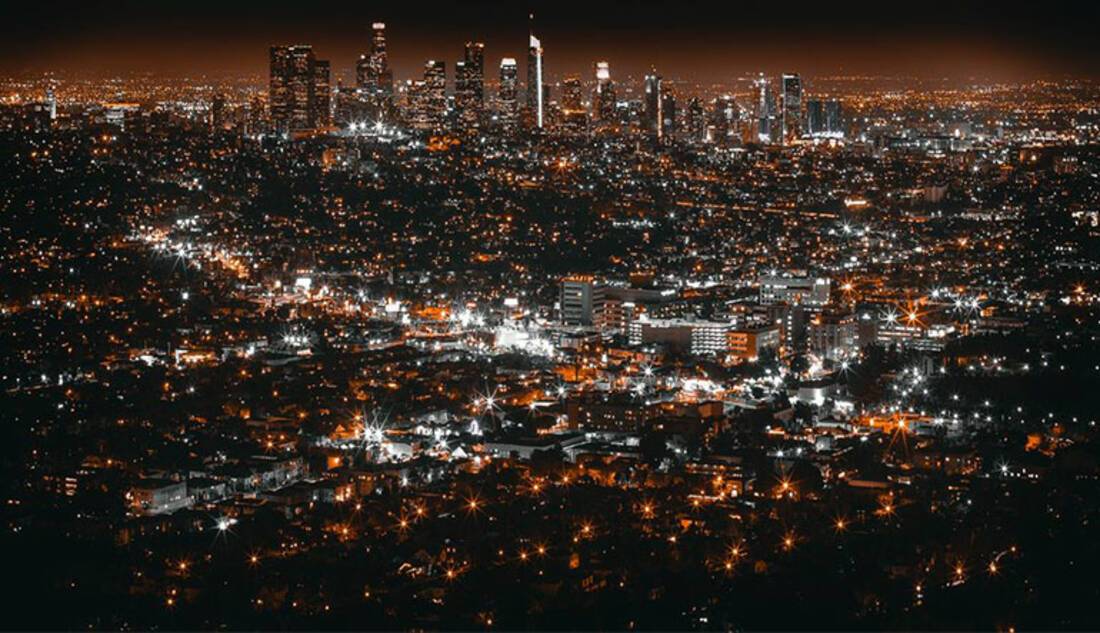 Los Angeles
The home of Hollywood is also quickly becoming an incredibly futuristic city. Although you may think of Los Angeles as a laid-back place, filled with palm trees and coasted by long sandy beaches, the city has one of the world's hardest working ethics and is home to a lot of Western pop culture. With Hollywood, the Walk of Fame and Beverly Hills, La-La Land is home to many of the world's stars. This exclusivity draws people to it and means it's advanced at a phenomenal rate.
Griffith Observatory
The Griffith Observatory in Griffith Park may not be somewhere you imagine going on your cruise, but LA locals know that not only does it offer one of the best views of the city but it also offers incredible exhibitions and learning opportunities. Construction started in 1933, so this long-standing monument has been bringing scientific advancements for a long time, and now as well as being a functioning observatory it also has an extensive array of space and science-related displays.
Hollywood Walk of Fame
It's interesting because although the Hollywood Walk of Fame lists some of the greatest names in showbiz from the past, it also paves the way for stars of the future. A trip here will not only make you reflect on what once was but think of the now and what else is to come. The future of pop culture in the west lies in Los Angeles, and as the city becomes more saturated with people in the limelight, more are relocating to the city of stars. It's a town for people who are made, and for those who want to make it one day.
Fun fact: There are over 2,600 stars on the Walk of Fame, so bring your walking boots if you want to see them all!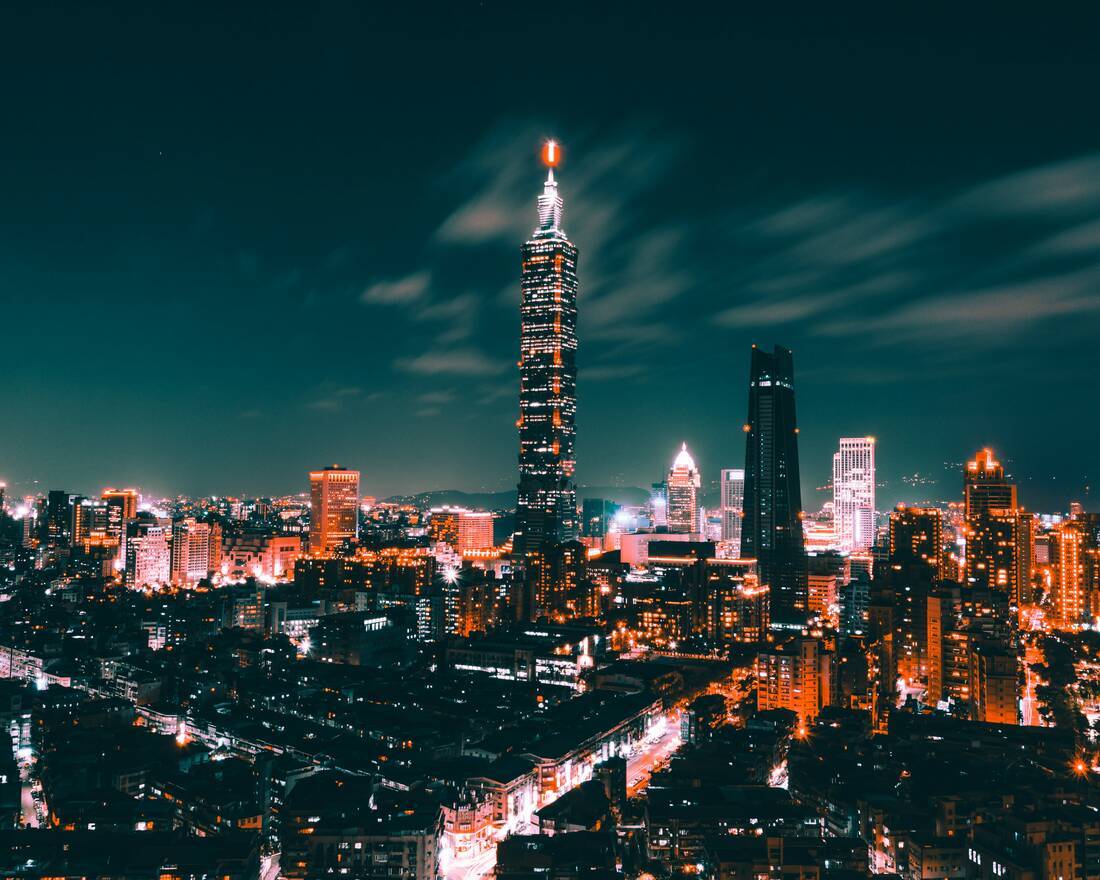 Taipei
The capital city Taipei is another leader in futuristic advancements, and although its skyline might lack the familiarity of places like Dubai or Hong Kong, it is certainly one that invokes feelings of what is to come. For many, Taipei is a stop on a cruise they don't know too much about and aren't expecting a lot from, but its rich heritage and welcoming culture will reward anyone who travels there.
Taipei 101
The Taipei 101 was the world's tallest building for a long time, and although it's been knocked off the top spot by Dubai's Burg Khalifa, it is still an incredible sight. The peculiarly designed building towers above the city like a metallic bamboo stalk and is an icon of the city. The first five floors feature incredibly shopping opportunities and you can buy a ticket to whizz up to the observation deck on the 88th and 89th floors.
Guang Hua Digital Plaza
If electronics are your calling, and you want to see the future of technology then Taiwan is the perfect place to come. As one of the world's leading suppliers of electronics, you know you are in safe hands here. In Taipei, journey to Guang Hua Digital Plaza to find a six-story technological and electronics market that dreams are made of. As well as five floors of retailers, one floor also features an electronics exhibition, perfect for those who just want to have a good look at what's on offer.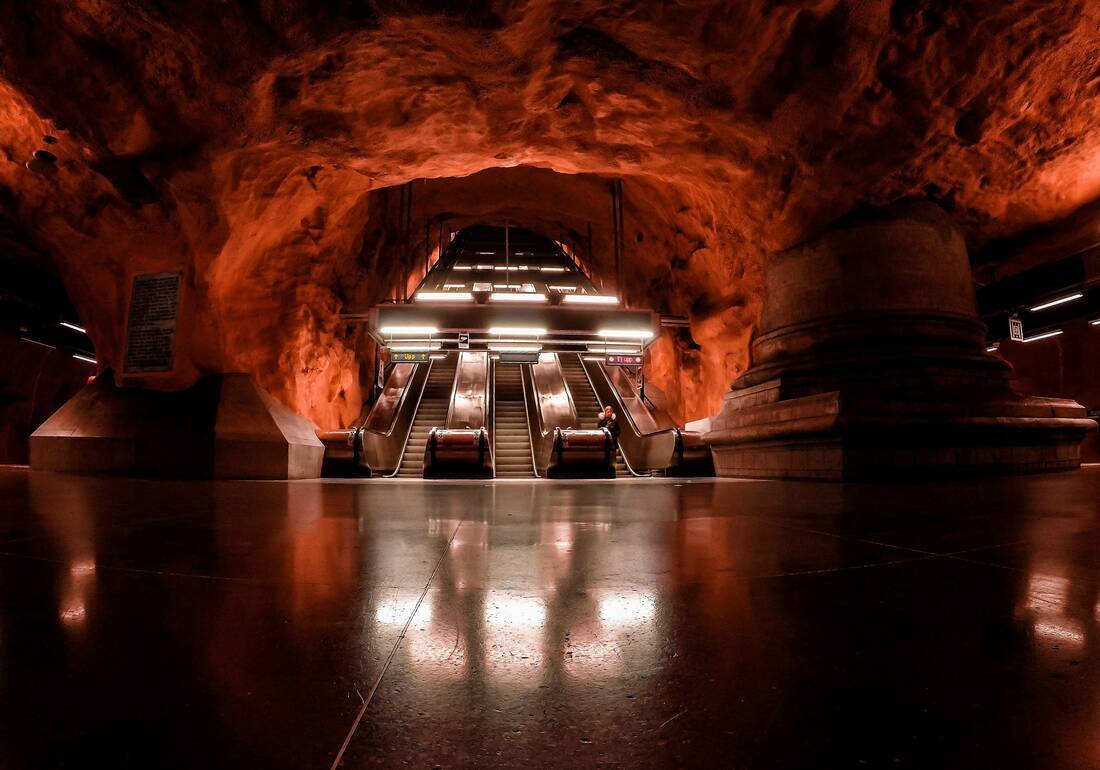 Stockholm
The whole of Scandinavia is an emblem of the future. From Swedish brand Ikea being the world leader in home furnishings with its simple, Scandinavian designs, to the modern cultural practices the Scandinavia has in place, it's a fantastic place to travel. Stockholm is arguably the most modernistic of all these cities and despite its more traditional appearance at first, it is still excelling below the surface.
We were lucky enough to speak to Invest Stockholm, who told us more about why Stockholm is such a forward-thinking city: "Innovation has, historically, always been part of our DNA – dating back to the days before Alfred Nobel. We are extremely open to new ideas, enabled by the security and freedoms we enjoy. For example, our social security system makes entrepreneurs dare to be creative and take risks. If they fail, they don't have to wind up on the street. And if we dig deeper into the reasons why Stockholmers are early adopters, it's interesting to see what went on in the 1990s. Not only did the government offer tax breaks for residents to buy personal computers, in 1994, Stockholm built the world's largest open-fibre network with 100% of businesses and 90% of homes tapping into that infrastructure today."
But, it's not just the technology and infrastructure that makes it futuristic. It's the progressive values it holds as well. They continued: "What makes us a truly futuristic city may be our progressive values. In March, Stockholm declared itself A Woman's Place to support equal opportunities for women and men. And 100 of Stockholm's leading companies, including Spotify, Klarna and King, have joined the initiative."
The Stockholm Metro
When most people think of the underground, they imagine dingy, hot stations. It certainly wouldn't be a top tourist point in most cities that's for sure. In Stockholm however, the case is very different. The Stockholm Subway system is thought to be the world's longest art exhibit. Over 90 of the 100 stations have been decorated with sculptures, paintings, installations, mosaics and more. The art of the subway gives you the ultimate guide to this vast metro and all of the artwork you can see.
The team at Invest Stockholm gave us their view on the subway: "The Stockholm subway is colourful, and the stations are very different from each other. Many are also very detailed so even if you travel every day you can always find something new that you haven't paid attention to before."
Hammarby Sjöstad
Hammarby Sjöstad isn't the most popular area of the city, but it is shaking its underdog title and becoming a new city hotspot. The area is currently undergoing a massive urban renovation and will soon be one of the world's most sustainable urban eco-districts. This is going to be achieved through incredible energy conservation which aims to reduce heat consumption by 50% and use electricity more efficiently than the Swedish average. If that isn't thinking of the future, we don't know what is!
And there they are, 7 cities that are perfect to visit if you are looking for a futuristic experience. From the illuminated streets of Tokyo to the eco-districts of Stockholm, you can find progression all over the world, and we are sure these landmark cities are just the start of a whole new era.
Image credit: Asian Wanderlust