Regardless of whether you consider yourself a bit of an oenophile, or if you like to enjoy a good glass of red with your meal, the locations of the world's finest wines are also some of the most beautiful destinations.
From the rugged valleys of Australia, to the quaint foothills of northern Italy, this guide is the ultimate wine lover's tour of the world. You will be sure to not just quench your thirst for travel and exploration, but perhaps find a new favourite vintage along the way.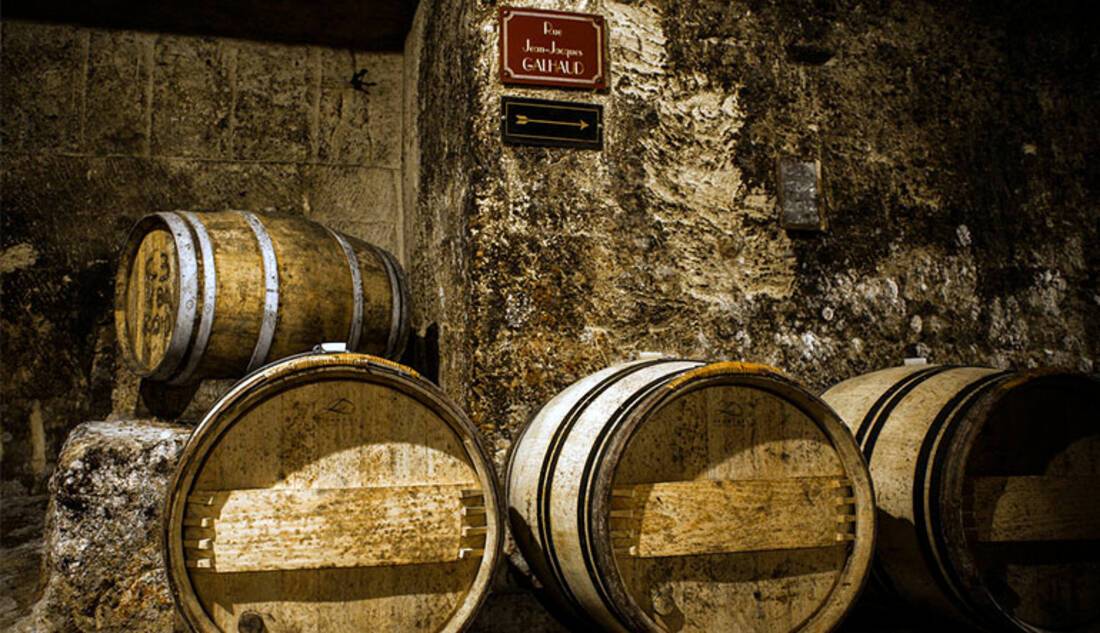 France
Wine and France go hand-in-hand, and though there are a number of high quality wineries and vineyards that you can head to, we have selected two special locations that are steeped in wine-making history.
Bordeaux
Bordeaux was recently voted Lonely Planet's must-visit city for 2017, courtesy of the new LGV Sud-Ouest line and the opening of the Cite du Vin as well as its famed gastronomy. The city is the second most visited in France, behind Paris, as it boasts over 7,000 chateaux, producing close to 900 million bottles of wine per vintage.
It is without question the most famous wine region on the planet, offering up an incomparable supply of distinct reds.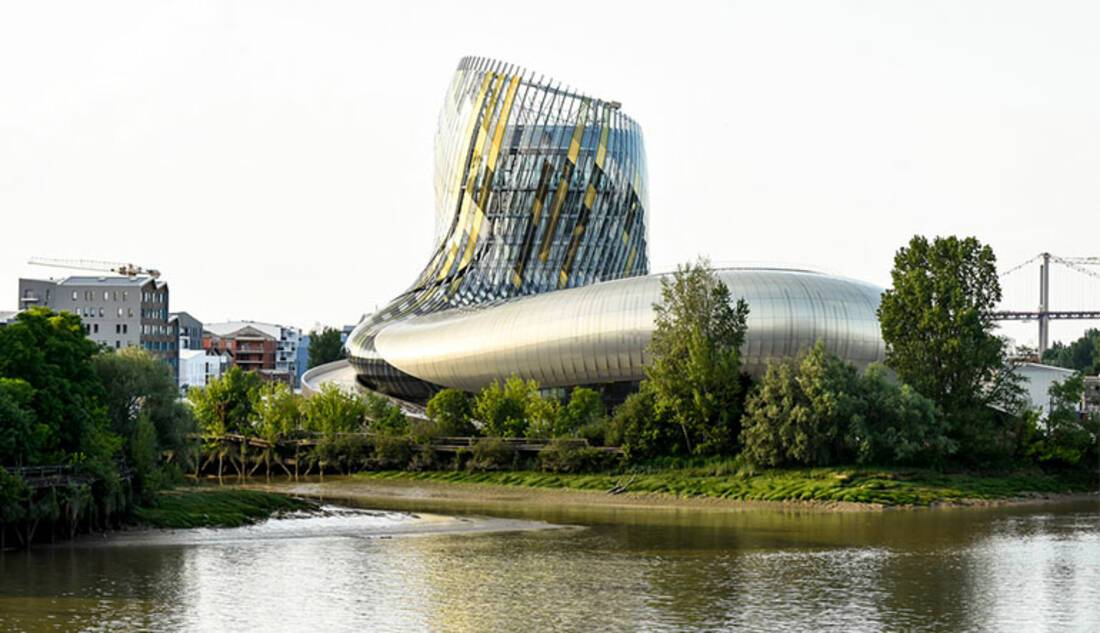 Bordeaux is broken down into communes, or villages and each wine produced has its own distinctive style and taste. Here you will be treated to tours and visits of the chateaux that are as beautiful in winter as summer, and make your way through a rich tapestry of wine history that hasn't just shaped the production in France, but worldwide.
Alex Rychlewski's Bordeaux Wine Blog is dedicated to giving its readers the feeling that they are actually there.
"Bordeaux is not only a major city that was designated a UNESCO World Heritage Site, but also the heart of France's largest fine wine region, with some 6,000 châteaux," says Alex.
"The sheer variety of architecture, landscapes, and wine styles makes Bordeaux a Mecca for wine lovers. World-famous estates are glad to open their cellars to wine lovers and can even be visited during stopovers on picturesque river cruises. Refined local cuisine paired with exquisite wines makes a trip to Bordeaux unforgettable. The new Cité du Vin is also a must."
For the most part, Bordeaux is the holy grail of wine production but there are so many regions and options offering up different tastes and vintages for you to try.
Be sure to visit the family-owned Chateau La Dominique in Saint-Emilion and dine in its spectacular rooftop restaurant, La Terrasse Rouge. You'll also love the stunningly designed Chateau Cheval Blanc - its distinctive winery is truly state-of-the-art.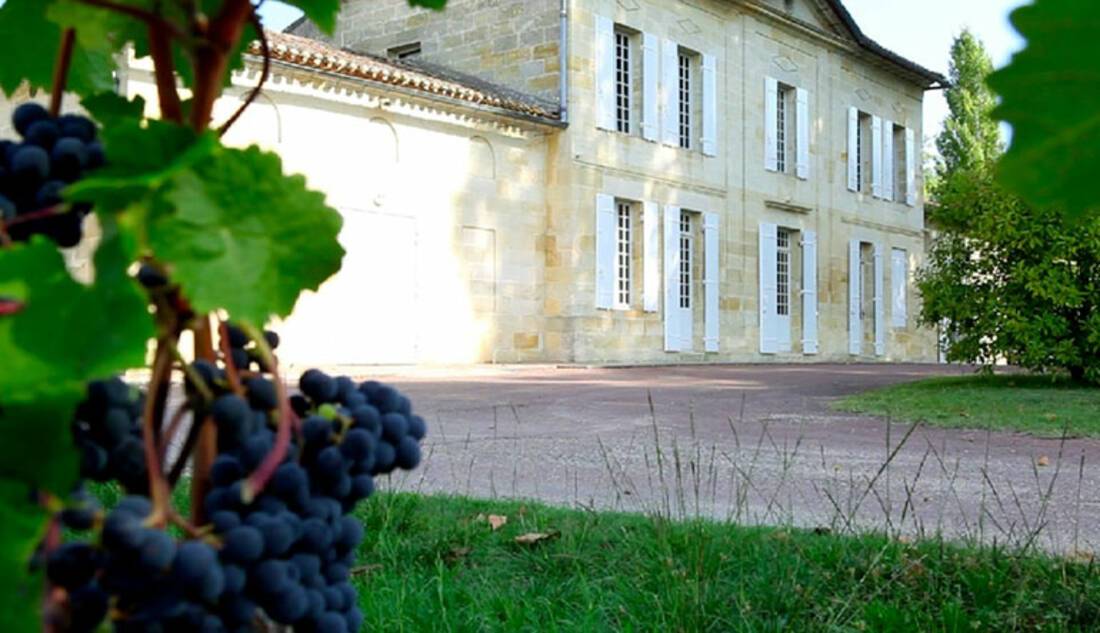 Or you can treat yourself with a visit to Chateau de Sales Pomerol's incredible estate and surrounding forest, which has been family owned and run since 1464. Within the city, you can expect to be stunned by the architecture and won over by the incredible gastronomy that you can enjoy during your cruise holiday to Bordeaux.
Burgundy
Considered to be home to the world's finest pinot, its namesake Burgundy is not just a wine lover's paradise, but a glorious travel destination.
Come the winter months, it can be very quiet in Burgundy until the saint-Vincent Tournante festival when the region blossoms with life for the patron saint of winegrowers. The summer, meanwhile, offers up an untold number of cafe patios radiated with sunshine.
Juliana Dever, a travel writer and the creator of travel blog cleverdeverwherever.com explains there is much to see and do during a trip to Burgundy.
"Try hiring an experienced local wine guide like Authentica Tours to take you out into the countryside," Juliana suggests.
"You'll have more access and gain vital insights into the somewhat guarded region. Ask to visit Nuits-Saints-Georges, a commune that produces red wines with plum, walnuts and perfect acidity. While you're there, don't miss L'or des Valois - a working truffle farm where you can go on a morning hunt with Elfe the dog, and spend the afternoon eating the fruits of your labour."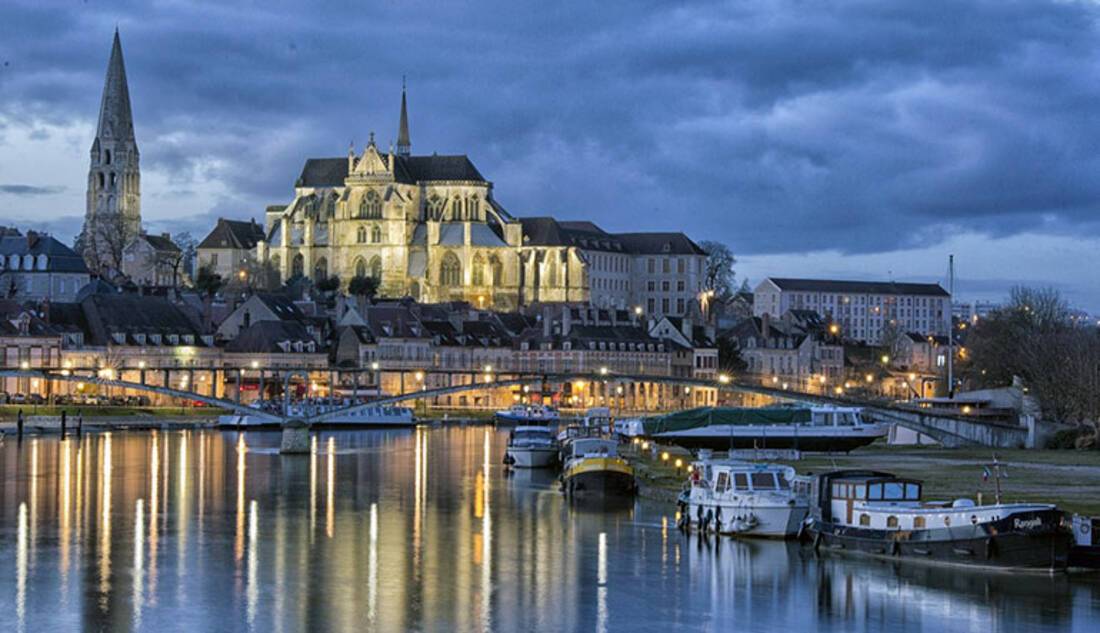 Burgundy presents a number of options for the traveller, but our pick would be to visit Chablis in the northern reaches of the region.
The first vines were sown here back in the 3rd century and have been producing world-renowned chardonnay for hundreds of years.
Juliana Dever revealed the reasons why Burgundy is one of her favourite wine-based destinations:
"What makes Burgundy so alluring is the challenge. It can require more effort to taste here, but wow is it worth it," Juliana says.
"Burgundies, made from either the Chardonnay or Pinot Noir grape, have more layers than a croissant and demand you notice. Stay in nearby Dijon or Beaune for evening strolls and a variety of tempting French meals paired perfectly with the oaky white and the earthy red wines."
It is Burgundy's close affinity with the earth that makes the area so unique and special. There is a significant bond between the people and nature, with many of the owners of these vineyards taking a very hands-on approach to their produce.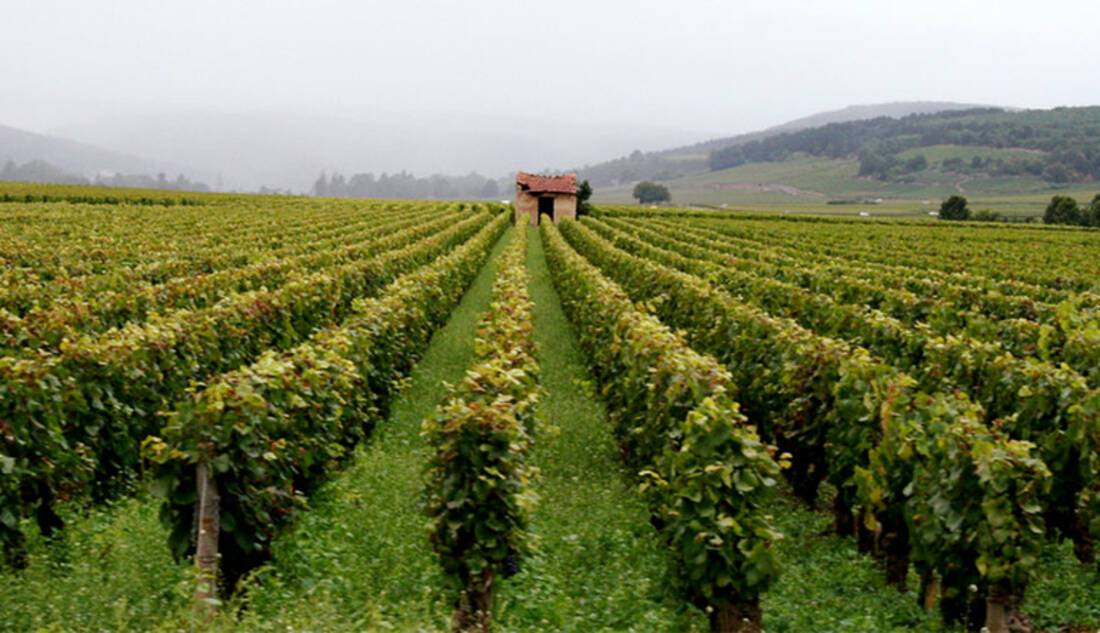 Between Dijon and Beaune is the 'Climats' terroirs of Burgundy. This has been declared a UNESCO World Heritage Site after being recognised for its unique character for wine-production, beautiful scenery and its heritage.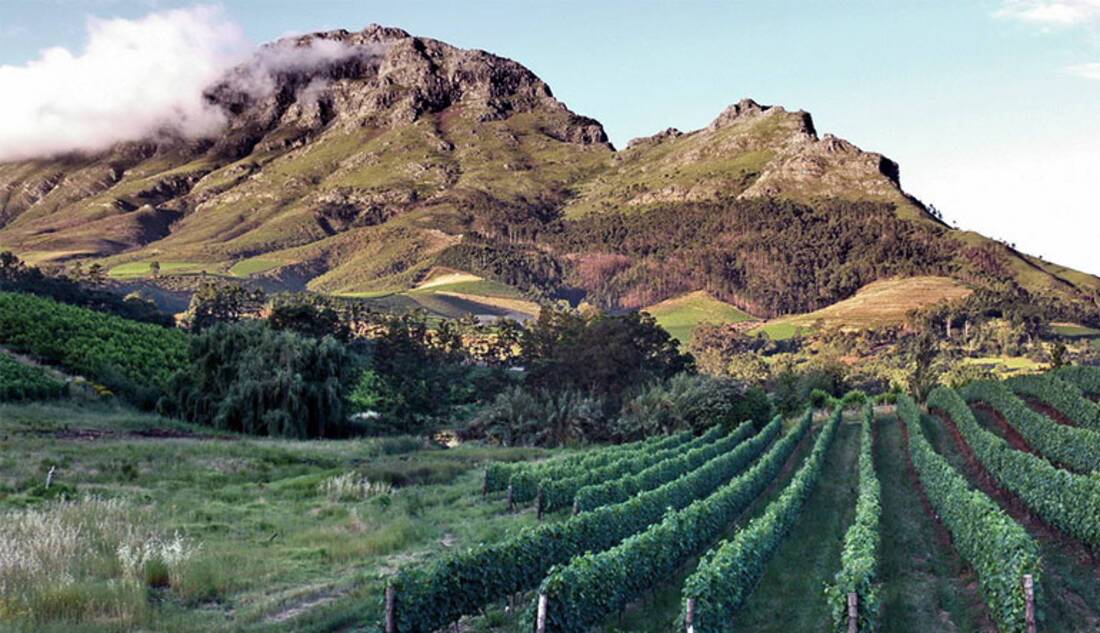 South Africa
Stellenbosch
Stellenbosch was founded by the Governor of the Cape Colony, Simon van der Stel, back in 1679. Situated before a stunning backdrop of a mountainous horizon, the town hosts some of South Africa's finest wineries producing the signature chenin blanc and pinotage wines.
Widely regarded as the heart of wine country in South Africa, Stellenbosch is just a short ride from Cape Town but you can be forgiven for thinking that you have miraculously fallen into Southern France or Northern Italy.
It is a very popular spot for wine lovers and there are large numbers of wine tours and tastings available. The acclaimed Kanonkop Vineyard serves up the finest red that South Africa has to offer and hosts a variety of tours and tastings.
Bars and bistros are plentiful around this area in amongst the many vineyards, so you will be sure to find your perfect spot to sit down and enjoy your favourite wine.
The cultivation of grapes in Stellenbosch dates back over 350 years, and wine tourism is very well developed in the area, with many wineries offering luxurious accommodation and entertainment for families, couples and solo travellers.
North America
Napa Valley, California
Back in 2014 California's wineries came behind Disneyland as the state's most popular tourist destination, amassing more than 21 million visitors and their popularity hasn't dropped since.
One of the world's largest wine producers, California ranks fourth in the world - only behind France, Italy and Spain. With three billion bottles being produced annually, the region is a third larger than Australia.
California is a sun lover's paradise, offering up more than 200 days of annual sunshine for its 3,000 plus wineries, making it the perfect destination for a solo cruise holiday or romantic cruise trip.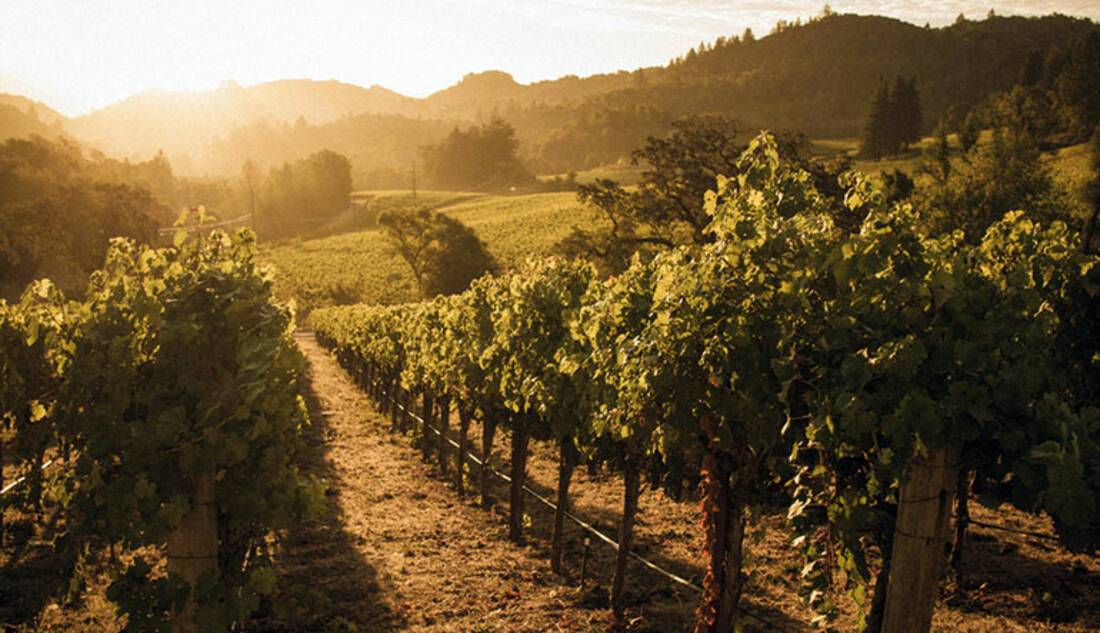 For the most prestigious and celebrated wines in the state then you should head to the North Coast where you can find the likes of Napa and Sonoma.
Napa Valley itself is best known for its Cabernet Sauvignon, followed by its Chardonnay, Pinot Noir and Merlot. Head towards Stag's Leap District with its mountainous landscape producing famously peppery and smoky Cabernets from its grapes.
Grapes were first planted in Nappa Valley back in 1838 and the region is now responsible for 4% of California's total wine production. Now there is more than 18,000 hectares of vineyards across an area that has to be on every wine lover's bucket list.
Australia
Wine is a big deal in Australia, so much so that they dedicate an entire month to it. Aussie Wine Month – which is held throughout May – will take place for its sixth year in 2017 as it celebrates the immense quality and diversity of Australian wine.
The wine industry is a young one compared to the likes of Italy, France and North America on this list, but it has managed to assert itself as one of the finest locations in the world.
Barossa Valley
In South Australia, you can even blend your own wine; a must for any wine lover.
You just need to jump in a car and head one hour north of Adelaide to find Barossa Valley, recognised for its Shiraz and Grenache grape made reds from some of the oldest surviving vines on the planet.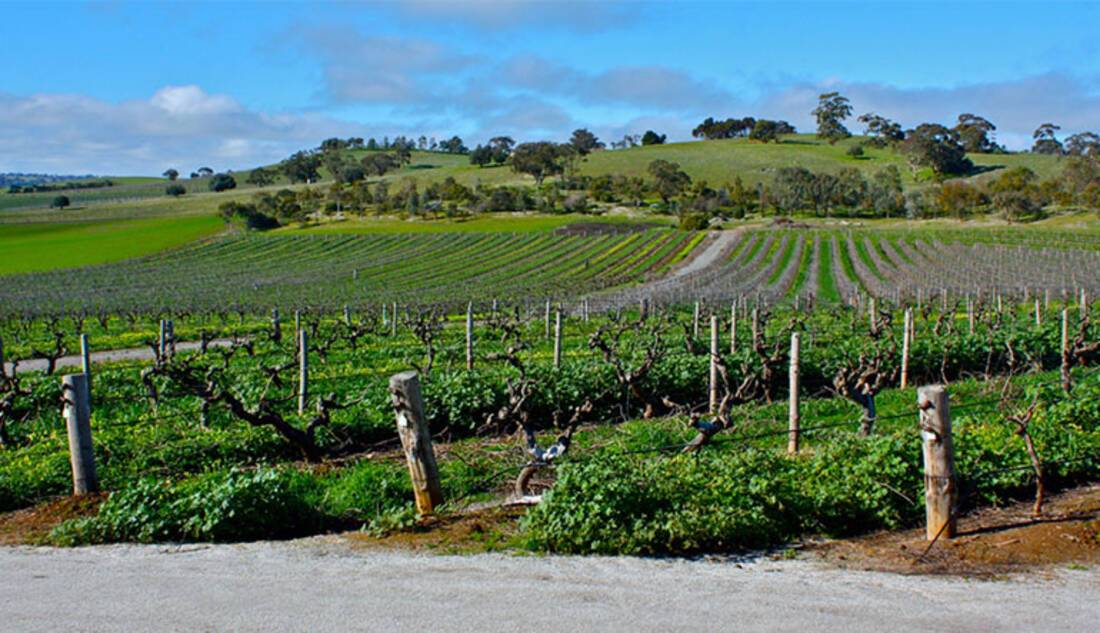 Across the region lay more than 150 wineries producing unique wines and offering unforgettable experiences. Wine and vineyards were introduced to the area by European immigrants back in 1842 and have continued to grow and develop over the years with the diversity of the growing condition.
From the flagship Shiraz grown in the warm, low-lying areas of the Valley to the cool-climate wines, Barossa Valley sets itself apart for its variety.
Household name Jacob's Creek became the first real commercial vineyard from the Barossa, but elsewhere you should look out for the likes of Penfolds and Seppeltsfield.
Though you may be tempted to visit the likes of France and Italy through the heritage and history of its wine production, the Barossan people make this experience a particularly personal, cherished and unforgettable one.
They are known for their fantastically attentive hospitality and openness, meaning you will be able to connect with them over a joint passion for food and wine.
No matter the time of year, there will be a local festival celebrating the area's local food, music and wine.
Italy
Piedmont
There are countless numbers of locations in Piedmont that produce fantastic wine, and the idyllic setting will cater not only to your passion for wine but your craving for travel and exploration too.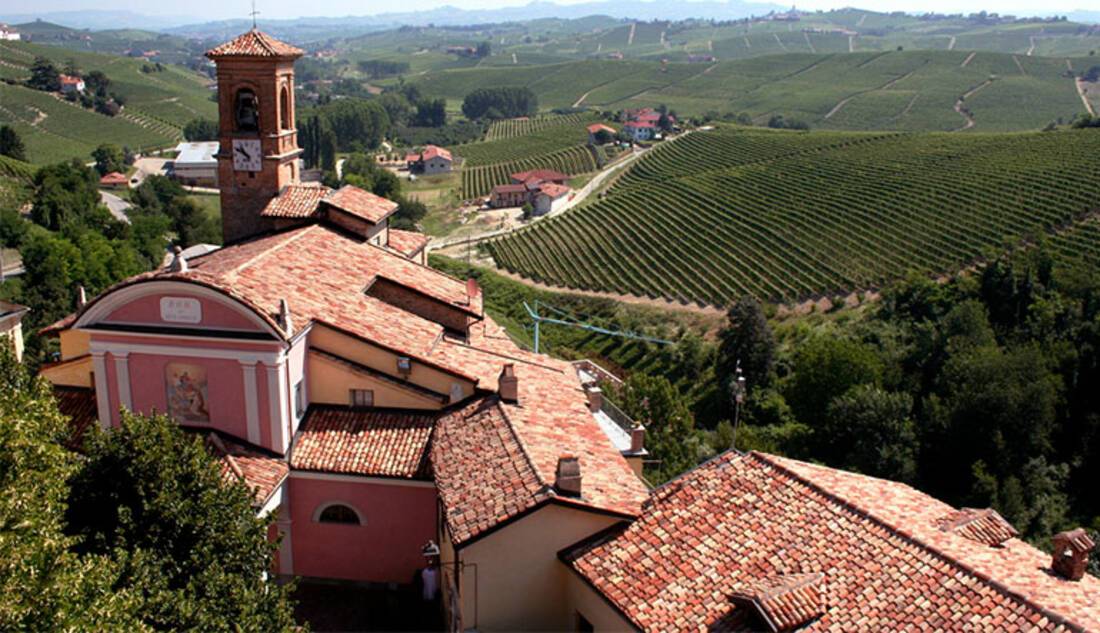 Juliana revealed her top tips to really immerse yourself in the area and its wine:
"Piedmont's dramatic landscape offers visitors the unique opportunity to stay amongst the vines in gorgeous, 18th century hilltop villages. Each town bursts with life, artisan shops and local restaurants. Expect nights filled with deliciously complex Nebbiolo wines, rich tajarin (a regional pasta), and mounds of woodsy truffle shavings on every course (including dessert!)"
Regarded as two of the best reds in the world, the Barolo and Barbaresco are made from the Nebbiolo grape in a food loving region of Italy.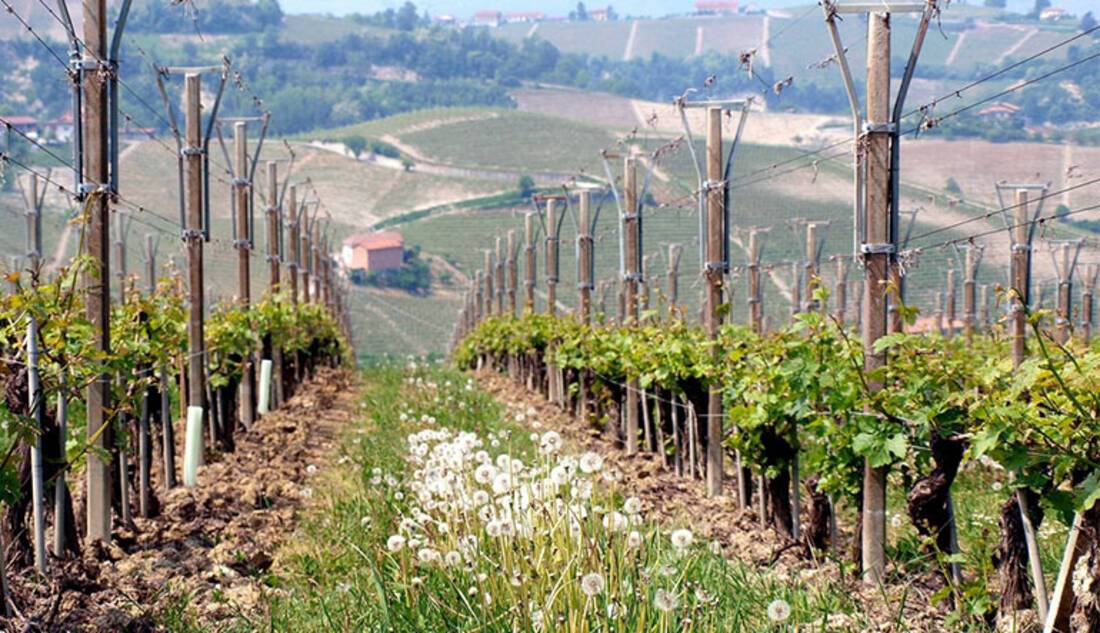 "By day, take a drive through the region or hire a wine guide (try Robert from Travel Langhe) and soak up the atmosphere of Piedmont," Juliana continues.
"With the Alps as a backdrop, the panoramic vineyard views from each village are so beautiful you'll curse your camera for not doing it justice. Try Serralunga, La Morra, Nieve, and Barolo. Don't miss Enoteca Regionale del Barolo, which has dozens of wines on tap to sample."
Juliana isn't alone with her gushing praise for this place - many other wine enthusiasts consider it to be the greatest wine region across Italy and it is certainly a must for any lovers of a good red.
The powerful combination of picturesque countryside, stunning gastronomy and its wines make Piedmont unrivalled in Italy. At Osteria da Gemma, Signora Gemma's home cooked cuisine is an experience that will live long in the memory and leave your taste buds longing for a return.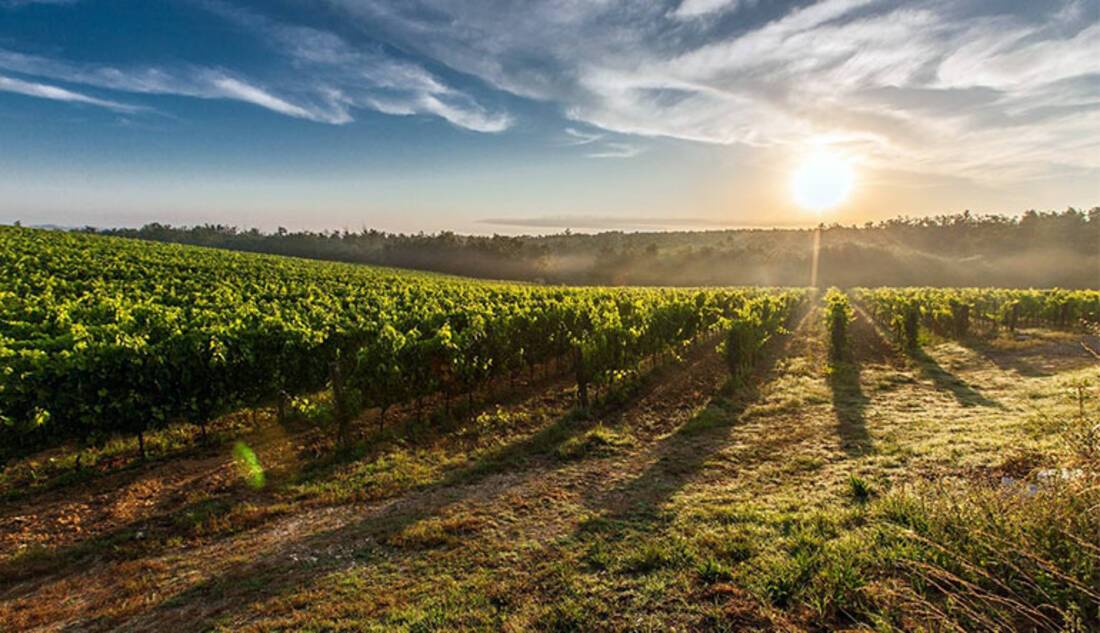 In 2014 Barolo, Barbaresco, Nizza Monferrato and a number of areas in this region were all acknowledged as a UNESCO World Heritage Site. But if you look back just over seven years, you will struggle to find any information or recognition for Piedmont amongst the wine community.
The high season in Piedmont tends to be between July and November, while the off season is from January to April. Regardless of the time of year that you plan to visit, you will be blessed by beautiful sights and world class wine.
Portugal
Douro
Douro is Portugal's bid for the world's most beautiful wine region, courtesy of its stunning landscape and gorgeous wines.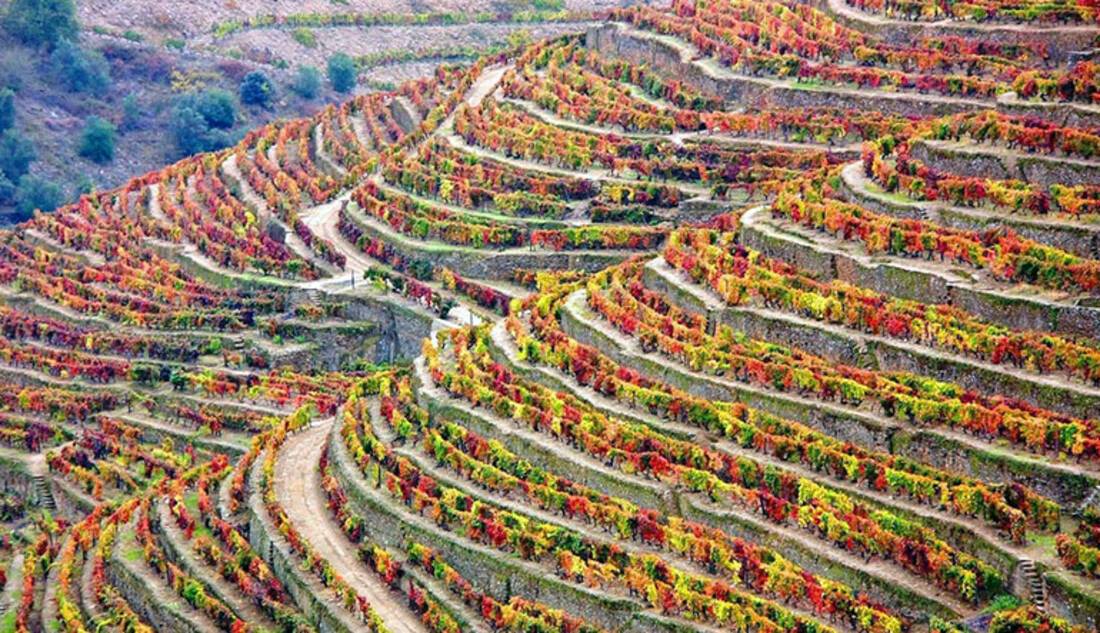 The steep, rippling vineyards fall down the hills above the perfectly blue ribbon that is the Douro River. Because of its remoteness, many wine loving travellers once avoided it as a popular destination but now thanks to improved transfer links, it is more accessible than ever.
This is the quintessential sleepy Portuguese neighbourhood, with traditional architecture and tucked away gardens awash with the warm orange glow of the sun.
If you want to catch this area at its most beautiful then treat yourself to the wild flowers and full vines between March and June. For the harvest, head out in September and sample some of Douro's famed Port wines and their powerful reds.
For a real treat you can take a train that runs through the valleys and past the vineyards along from Pinhao to Ferradosa in a region that has been producing wine since the Roman times.
A quality bottle of wine is only as good as the company you are with and the location where you are enjoying it. Whether it is a full bodied red or a light and crisp white that you choose for your favoured glass, we are sure that you will find a new favourite wine at any one of these destinations.