Stockholm is a striking and somewhat unusual city, spread out over separate islands. However, its contemporary art scene unifies the city and its districts, displaying the best modern art from Sweden and across the globe. If you've already booked a cruise to Scandinavia or are considering taking a cruise to visit some of the world's best cities for art, this guide to art in Stockholm should provide some inspiration.
"For a city with a population of less than a million people, Stockholm is surprisingly well endowed with art museums" Marie, a freelance travel writer and blogger at Big Travel Nut, has visited 64 countries including Sweden. With a passion for culture, food and off-the-beaten-path destinations, Marie was pleasantly surprised by Stockholm: "Stockholm was a lot prettier and more colourful than I expected. Dating back to the 13th century, it was also older than I thought.
"Built on an archipelago consisting of 14 islands, its green parks and blue waters give it a feeling of space and calm. City life is well-ordered and infrastructure efficient. And there are plenty of great coffee shops. In fact, the Swedes even have a name for their coffee break tradition: fika!
"I was also surprised by the large number of museums, both private and public, many of which are dedicated to art. The original Viking ship at the Vasa Museum is probably the most impressive, both for its age and sheer size. The Museum of Modern Art (Moderna Museet) showcases a world-class collection of contemporary art from both Swedish and international artists. During my visit, there was a cool temporary exhibition by Yayoi Kusama, the Japanese polka-dot lady! The metro art is also quite unusual (and free)."
Based on her experience, we asked Marie whether she'd recommend Stockholm to other artists: "Definitely. For a city with a population of less than a million people, Stockholm is surprisingly well endowed with art museums. Over a dozen of them cover everything from photography, to modern art, to architecture and design. There are also house-museums displaying private art collections like the Thiel Gallery and Waldemarsudde. In addition, you have all the street art, from sculptures to murals, and the amazing metro art."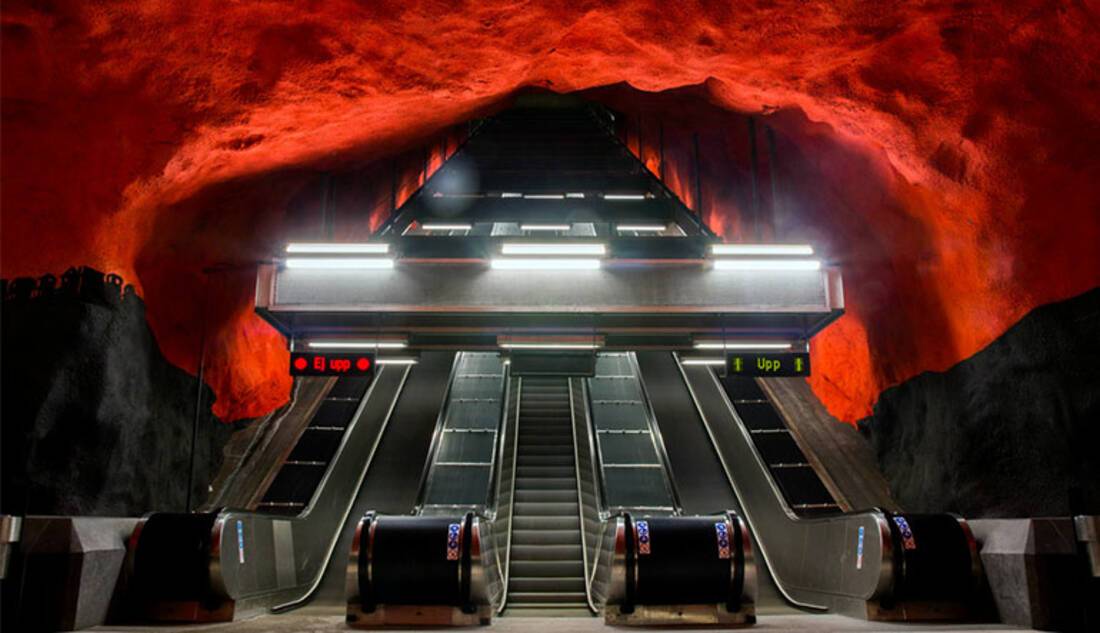 Stockholm's underground metro art
Considered the world's longest art exhibit, stretching for 110km, the Stockholm subway system is one of the best places to experience art in the city. Follow the artists' journeys as you travel through Stockholm and admire pieces from the 1950s and onwards. Today, artists continue to contribute sculptures, murals and installations to the subway system. Themes include archaeological excavation, as well as political and environmental themes.
Claire, a full-time traveller and adventurer, documents her trips on her blog Tales of a Backpacker, and explored Stockholm's vibrant art scene. "I had never really considered Stockholm as a tourist destination, but I loved it," said Claire. "The city is beautiful, the people are friendly, and there is plenty to do here. There is a lot of history, music and delicious food in Stockholm, so there really is something for everyone. If you feel like getting out of the city, the Stockholm archipelago has plenty of islands to explore and nature is never far away."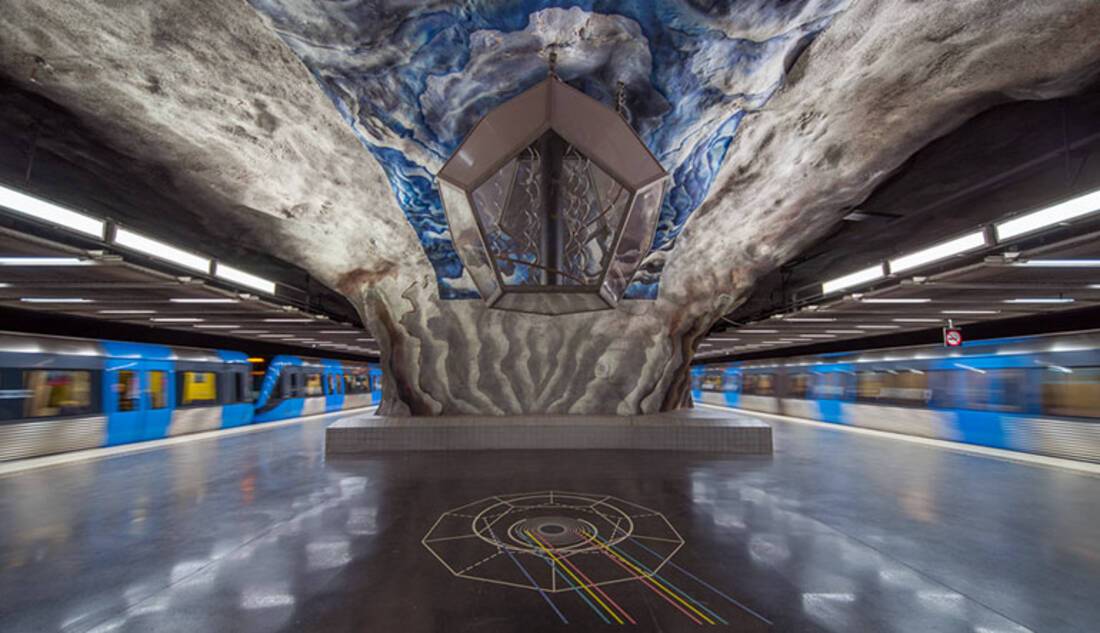 During her holiday, Claire visited Stockholm's subway to check out its iconic art: "I had seen some photographs of the subway art before I went, but I couldn't believe how colourful and varied the art was – I had to see it for myself.
"I have seen a lot of underground subways all over the world, but none are as beautiful as Stockholm. I would certainly recommend anyone coming to Stockholm to buy a metro ticket and visit some of the stations. Each station is unique, and the variety of designs turns a simple subway journey into an adventure! From colourful rainbows to arcade games, stripes and patterns, everyone will have their own favourite."
"The entire system is like one huge underground art museum" After working long hours in unsatisfying jobs, Barbara of travel blog Hole in the Donut decided to walk away from corporate life and explore the world, including Sweden. "Nearly 12 years later, I'm still at it!" said Barbara. "I visited Stockholm a couple of years ago and absolutely loved the city. I was intrigued that each of the islands that form the city has a different feel, history and landscape.
"But the attraction that impressed me the most was the art found deep below the city in its metro tunnels. From entire stations that have been turned into works of art, to stations where ceramic art tiles are scattered around in unobtrusive spots that 'have to be discovered', the entire system is like one huge underground art museum. In my opinion, it's the one tour that should not be missed when visiting the Swedish capital."
Contemporary art galleries in Stockholm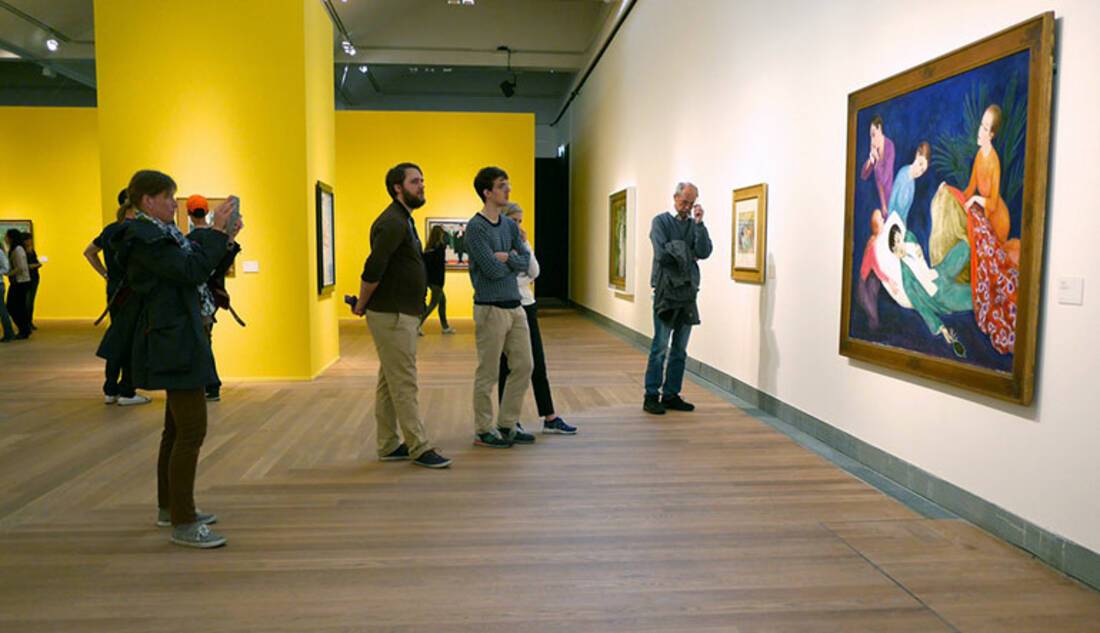 Moderna Museet
Moderna Museet is one of Europe's leading museums of modern and contemporary art. The museum aims to 'take risks in the name of art' and bring art enthusiasts the very latest cutting-edge contemporary art exhibitions. It also aims to engage visitors with contemporary art, encouraging people to ask questions and discover the thought processes behind the artists' work. See works by iconic artists such as Pablo Picasso, Salvador Dali and Irving Penn, as well as new work from Scandinavia's best contemporary artists.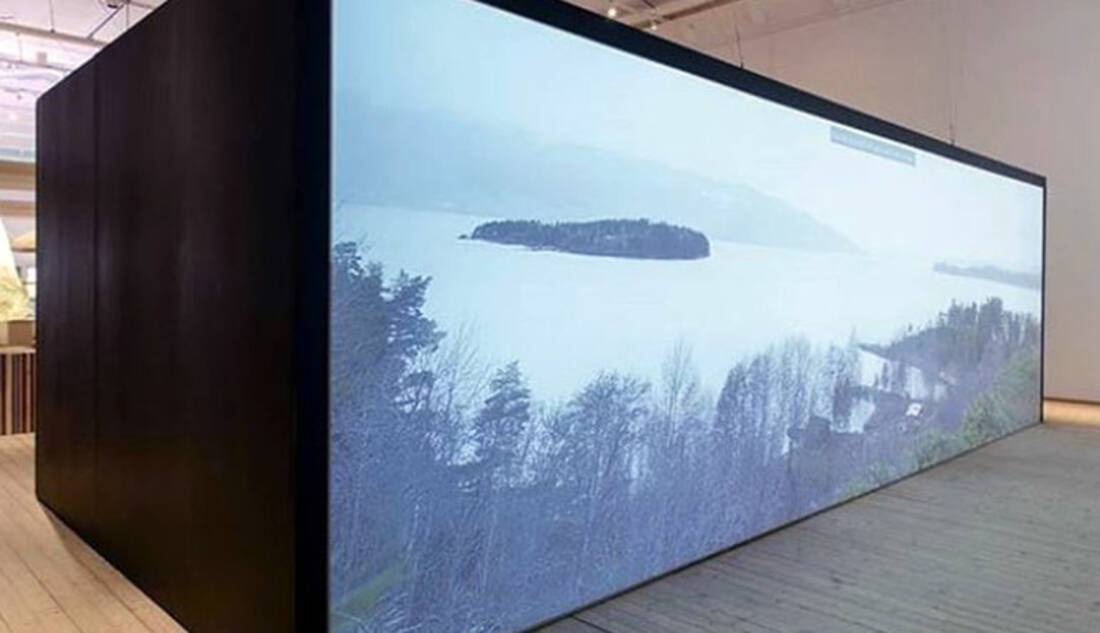 ArkDes
Image: ArkDes
Sweden's centre for architecture and design, ArkDes, can be found on Stockholm's island of Skeppsholmen, in the same complex as Moderna Museet. Here you can admire the latest in urban planning and design, and seek you own artistic inspiration through interactive works. ArkDes hosts such a remarkable range of exhibitions and collections that you're guaranteed to find something you love.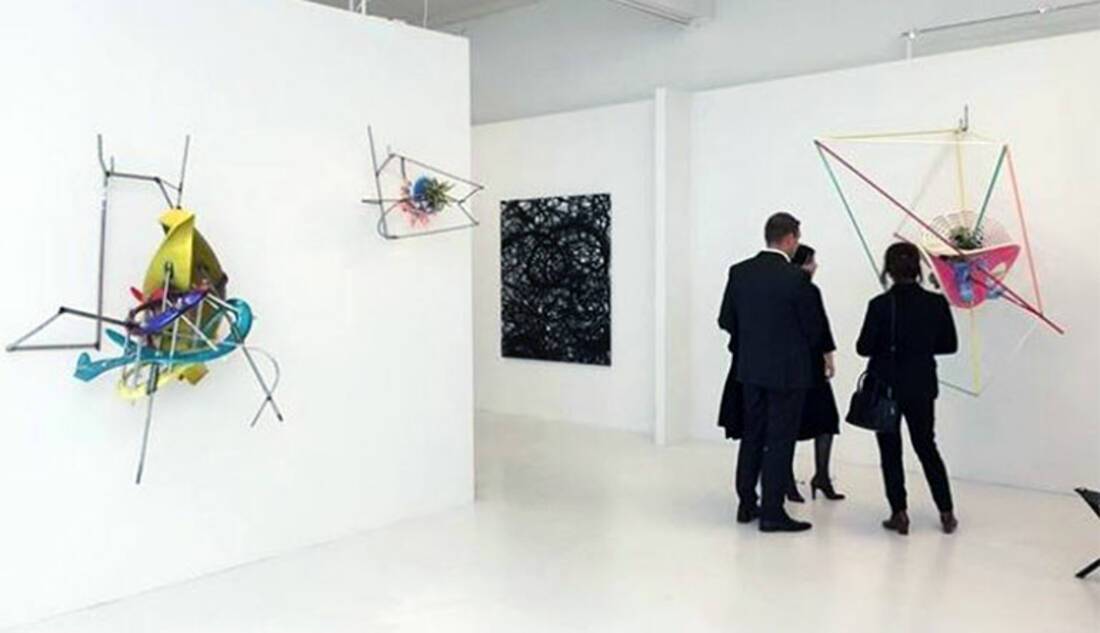 Wetterling Gallery
Image: Wetterling Gallery
Providing a platform for international artists and Swedish artists, Wetterling Gallery focuses on painting, sculpture and photography. Claiming to promote 'a lively art dialogue' and 'searching for new forms of expression', all you need to appreciate the works at Wetterling Gallery is an open mind.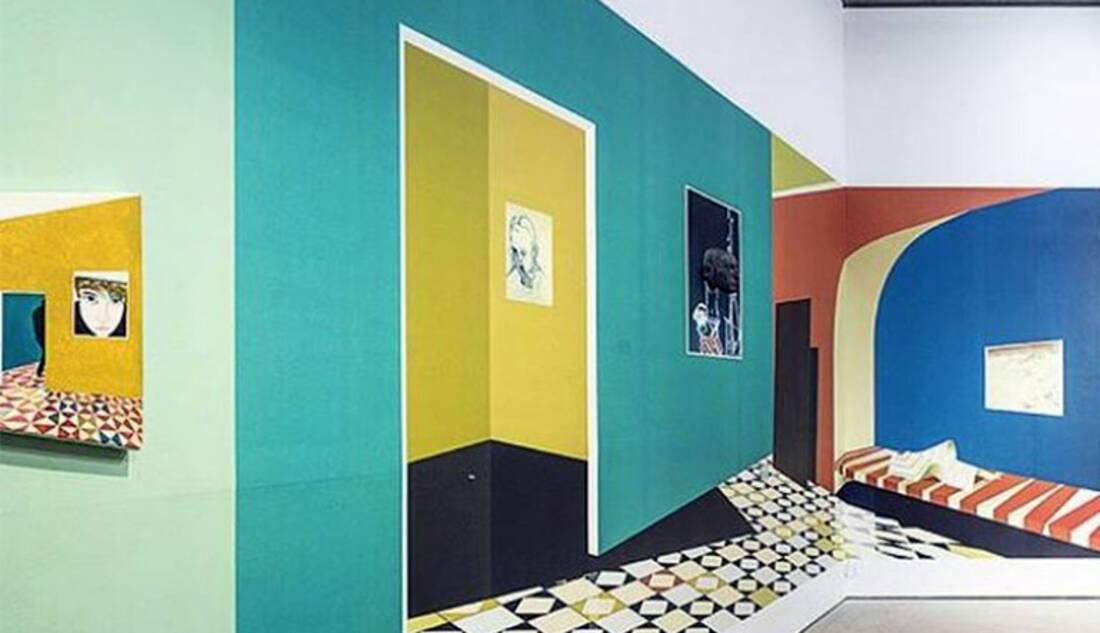 Bonniers Konsthall
Image: Bonniers Konsthall
Championing contemporary art in Sweden, Bonniers Konsthall is an important museum in Stockholm. By providing a platform for both emerging and established artists, the Bonniers Konsthall museum has a remarkable collection of work and keeps its finger on the pulse of Sweden's art scene.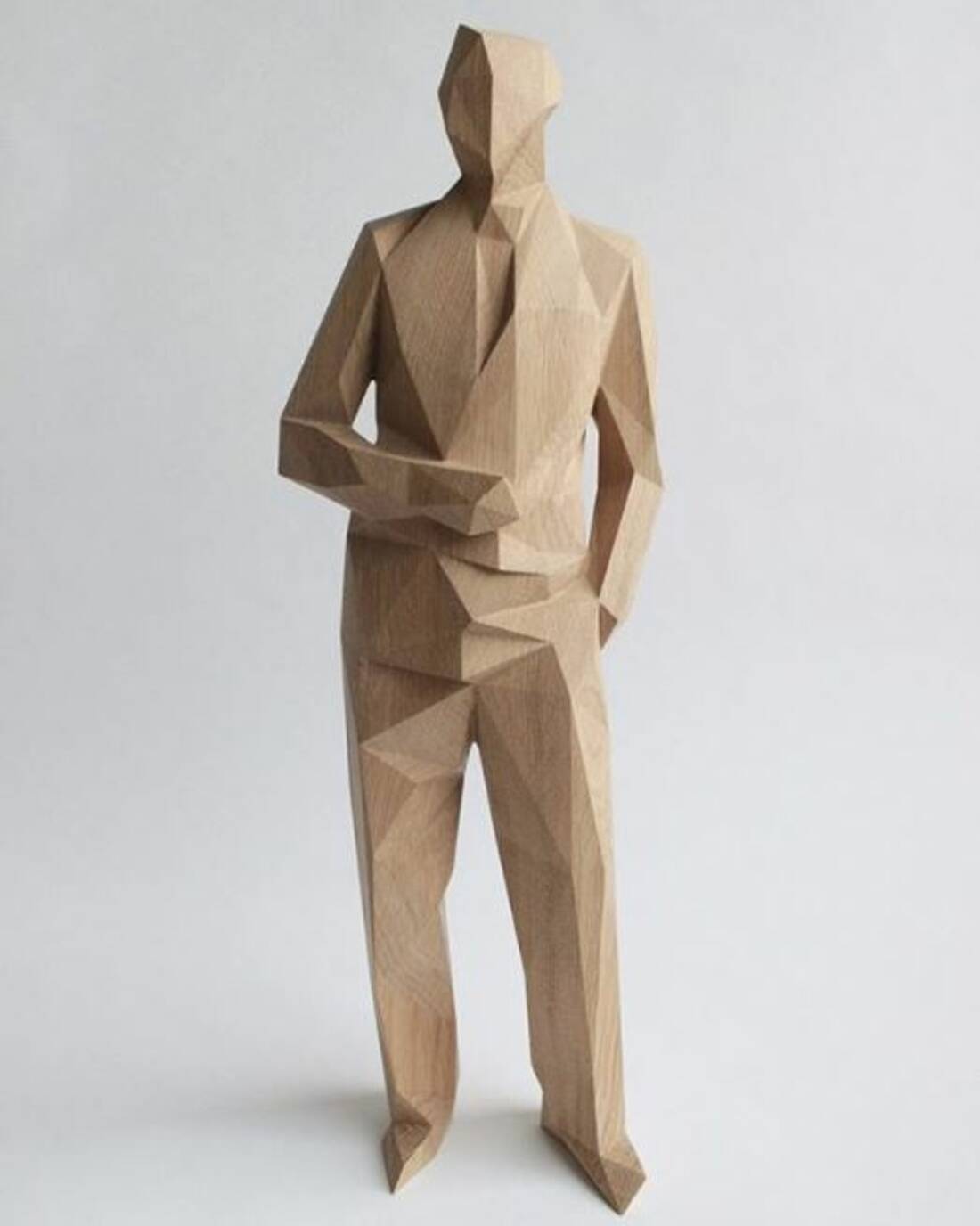 Andrehn-Schiptjenko
Image: Andrehn Schiptjenko
Since 1991, Andrehn-Schiptjenko has organised and created exhibitions that have become influential in Scandinavia, helping to launch the careers of many local artists like Annika Larsson, Matts Leiderstam and Annika von Hausswolff. The gallery showcases work by emerging artists and established artists from all over the world, working in the mediums of paint, sculpture, photography and video, as well as exciting installations of optical art.
If you're eager to explore Stockholm's vibrant art scene, take a look at our holidays with Cruise and Maritime Voyages for the perfect Baltic getaway.
Image credit: Korf-Adri, Arild, Franklin Heijnen