When it comes to travelling the world, there is so much to see. Experience landscapes like nothing you have ever seen before, meet people from different cultures, eat foods you never dreamt you'd try and experience nature like you never have before.
If you want to explore all of the nature the world has to offer, from the icy seas around the Arctic to the warm tropics of the Galapagos, a cruise is perfect for you. Sit back and relax as your ship journeys through the waves, visit remote islands and experience the earth.
We take a look at some of the fantastic places our cruise deals can take you and some of the fantastic wildlife you can experience there.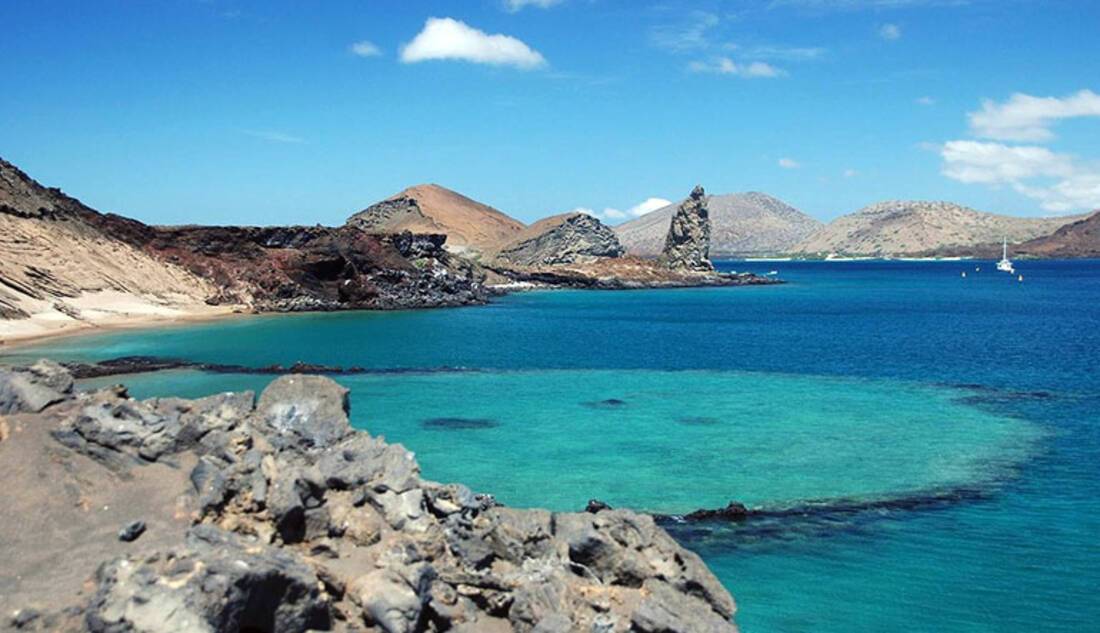 Galapagos Islands
Best known for being the expedition destination of Charles Darwin's 1835 voyage, the Galapagos Islands are home to an abundant and unique array of species. Darwin noted the small differences between near-identical species on the various islands and it is here that the theory of evolution was discovered.
Since then, the Galapagos has been revered for its breath-taking scenery and wildlife. There are strict regulations for visitors which enables the continued conservation of this treasured environment.
Consisting of 21 islands, the Galapagos is a spectacular and isolated place for adventurers to visit. Explore black sand beaches, come face to face with nonchalant sea lions and experience the vibrant sea iguana up close. This is the ideal destination for someone wanting to experience well-kept tropical wildlife.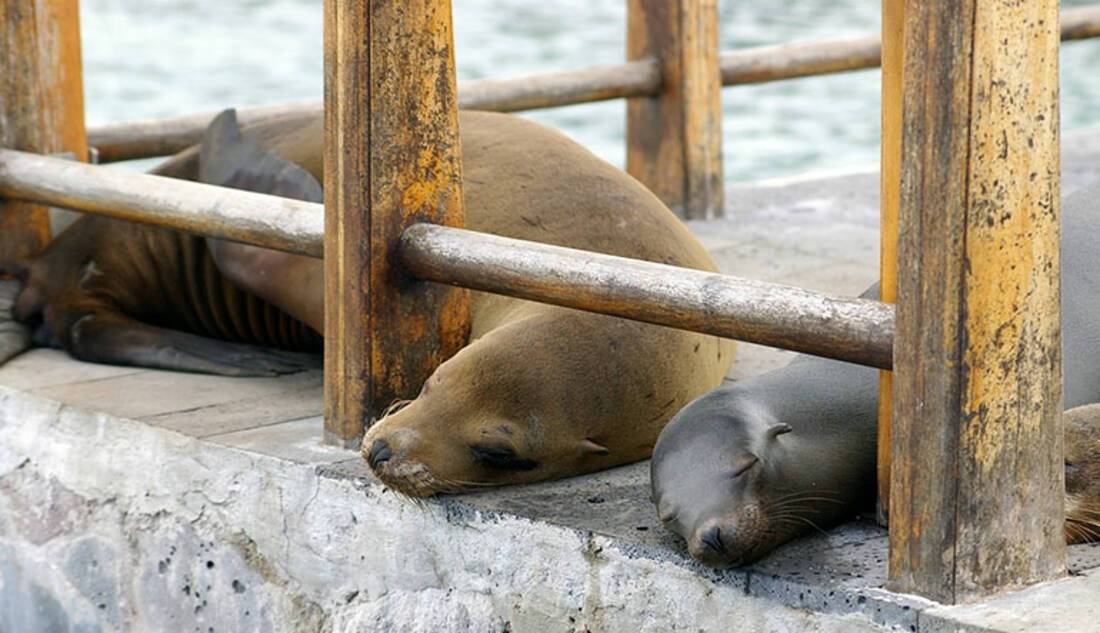 We spoke to travel blogger Bec Watson, creator of Look The World In The Eye, who spent two weeks with her partner soaking up the sun in the Galapagos. She told us why she was originally drawn to the islands: "Ah this is tough. It's more like what didn't draw us to the Galapagos Islands! Everything about it excited us. The animals, the scientific history, the beauty, the surf and more! I'd say the number one thing though for us was the ability to see an abundance of wildlife in their natural habitat, that kind of thing really excites us!"
Bec shared her most memorable experience from her trip with us: "There are so many memorable moments from the Galapagos, but I think I'd have to say the most memorable was seeing giant manta rays off the coast of Isla Isabela. We were on a Los Tuneles snorkelling boat trip and we'd already seen sea lions, penguins, sea turtles, seahorses, fish, blue footed boobies, sharks and more and then as we were out in deeper water our boat driver said "There's manta rays down here!" and without really thinking both Sean and I dove off the side of the boat and deep down with these beautiful creatures. It was incredible, really incredible. They're huge!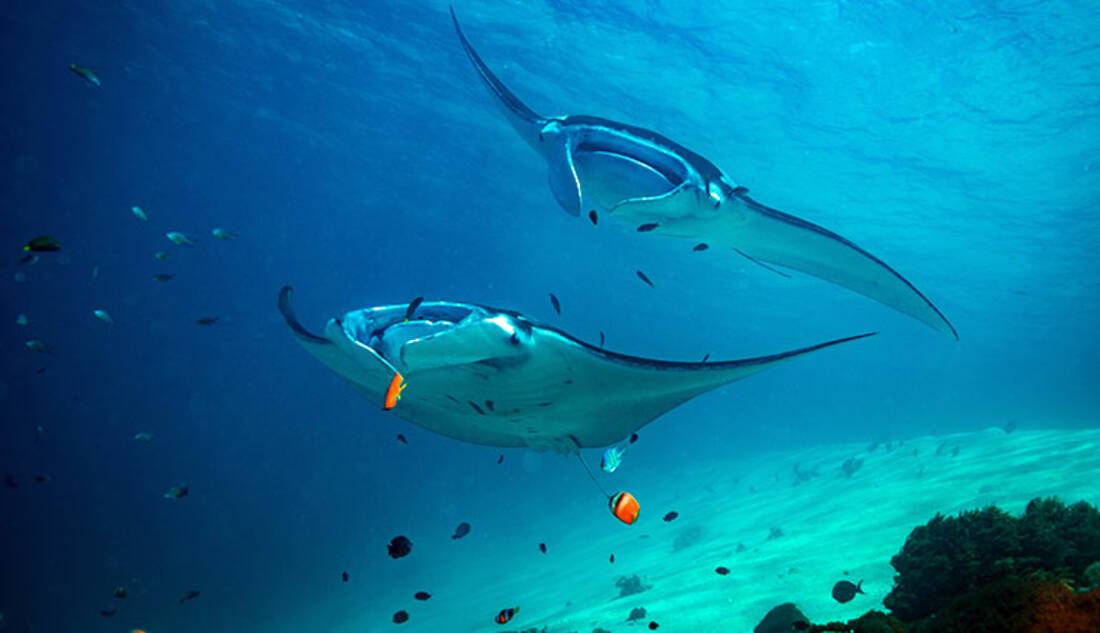 "Another amazing moment would have to be scuba diving with dozens and dozens of hammer heads at Gordon Rocks."
Finally, we asked Bec why she would recommend it to others who are just as passionate about nature as she is: "The Galapagos Islands give people the ability to get up close to animals that aren't seen in very many (if any other) places in the world and that alone is pretty incredible. When you pair that with the beautiful scenery it makes for a pretty special place.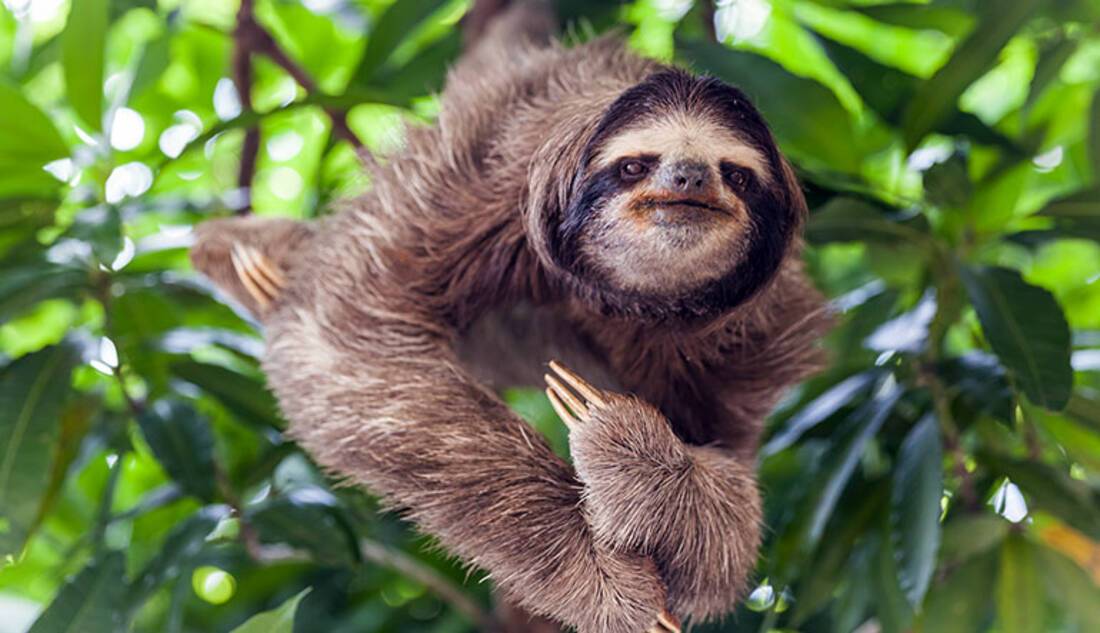 "There aren't many places in the world you can go snorkelling with reef sharks one day, hike a volcano the next, see baby sea lions that evening and then wander around with giant tortoises the day after that. It's an incredible part of the world."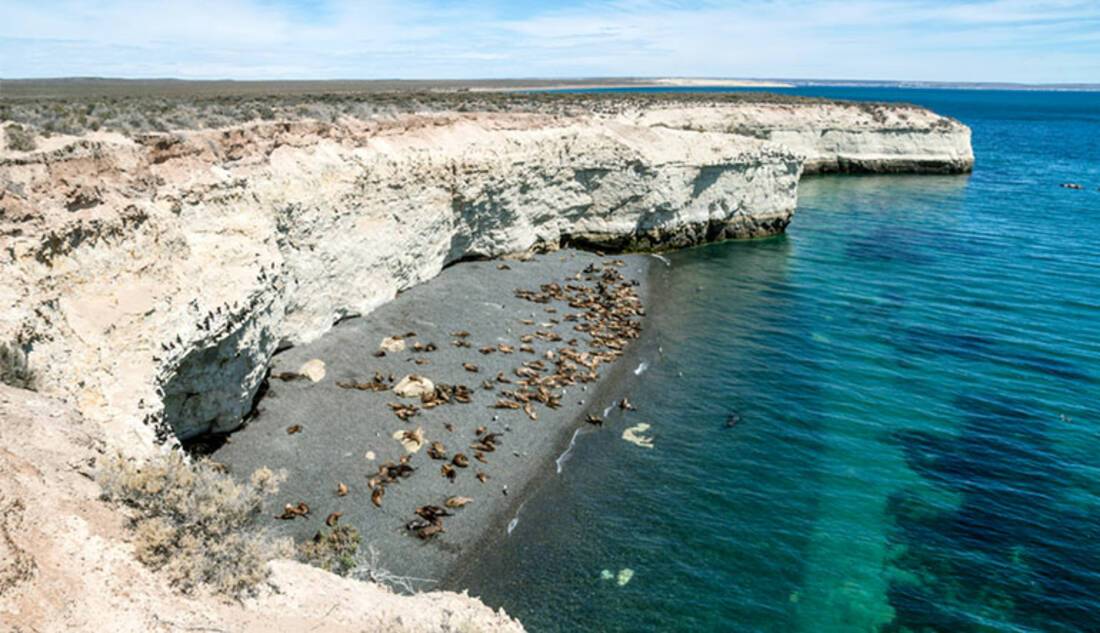 Puerto Madryn
If you have your eyes on South America, then Puerto Madryn should be on your list. This beachfront city is surrounded by lovely landscapes and thriving wildlife. The city is relatively small, so you'll be able to stroll along the seafront or the pier.
Visit the Natural Science and Oceanographic Museum if you are interested in learning more about the city's rich history. There are many places to educate yourself on the marine ecosystem around Puetro Madryn, you can also visit the EcoCentro on the outskirts of the city to view photography, artefacts and exhibits.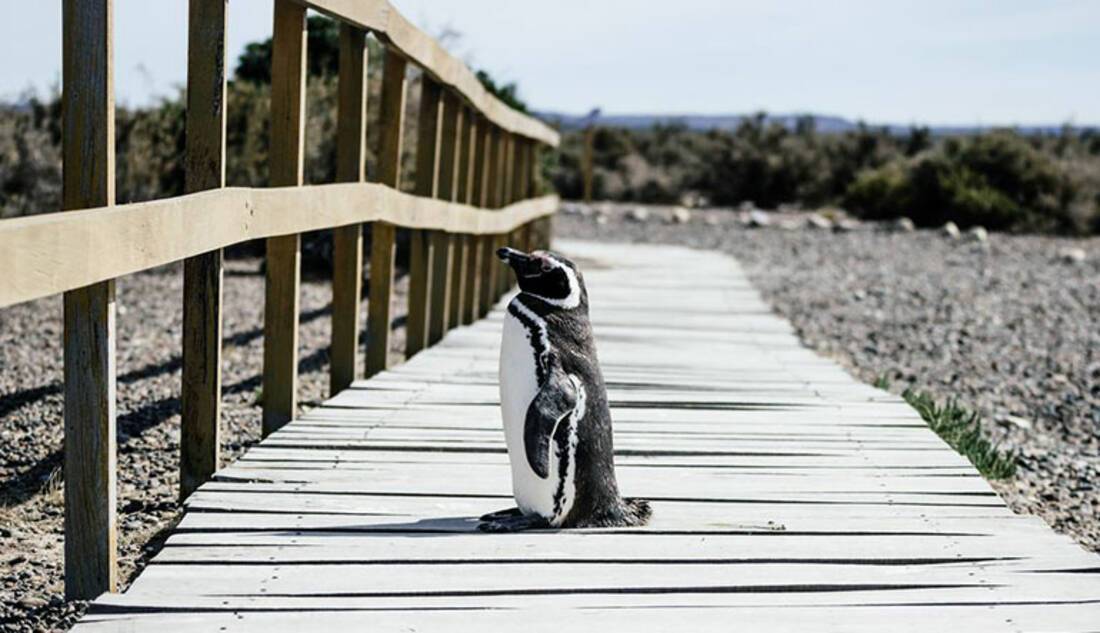 The Valdes Peninsula, across the Golfo Nuevo from Puetro Madryn, is a UNESCO World Heritage Site due to its geography and wildlife. This headland is a hub of diverse marine life. If you visit from June to December you can see whales, seals and sea lions. There are also penguins, armadillos, snakes and burrowing owls, amongst many more creatures.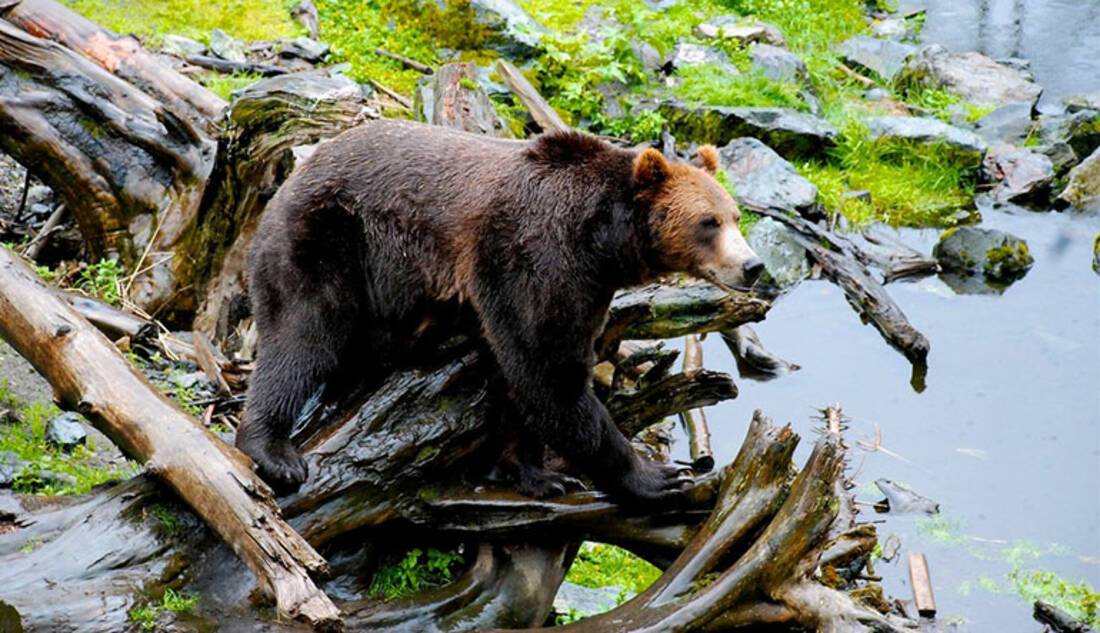 Alaska
As one of the cruise destinations rising in popularity, seeing Alaska's profound beauty is something people are starting to crave. Large rugged mountains are lined with towering evergreens and filled with awe-inspiring animals.
From ferocious bears to pods of whales, Alaska doesn't do animals by half. Hear the shrill of a Golden Eagle fly above you trying to spot its prey, or here the splash of salmon swimming upstream; wildlife surrounds the Alaskan visitor. With strong links to its indigenous history, Alaska is very proud of its heritage and its wildlife is a large part of that. As well as the fantastic wildlife in the area, the whole state is one of the most beautiful places in the world. You'll be greeted by snow-capped mountains and a nip in the air when you arrive. The large evergreen forests spanning the peaks are abuzz with life and even the oceans around Alaska are a feast for the eyes.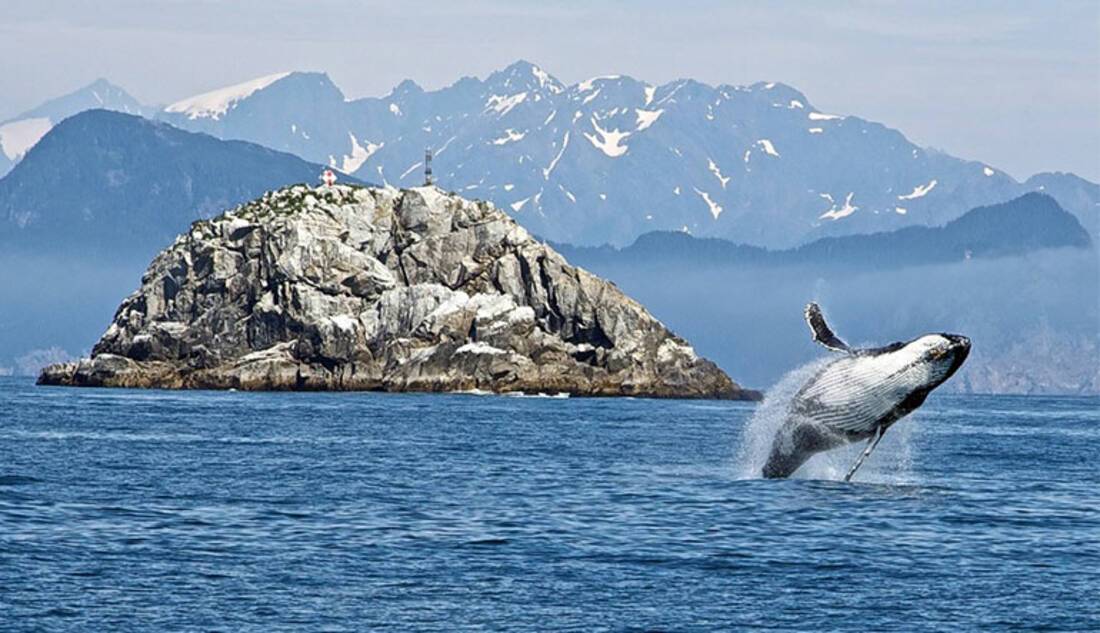 During the summer months the lucky traveller will see pods of whales filling the waters around Alaska. From breaching humpback whales to intelligent orcas these are sights you won't forget for the rest of your life. If you are looking to experience nature at its grittiest, Alaska is for you. Witness grey wolves prowling the mountains, caribou spending their days leisurely and even penguins in the very north.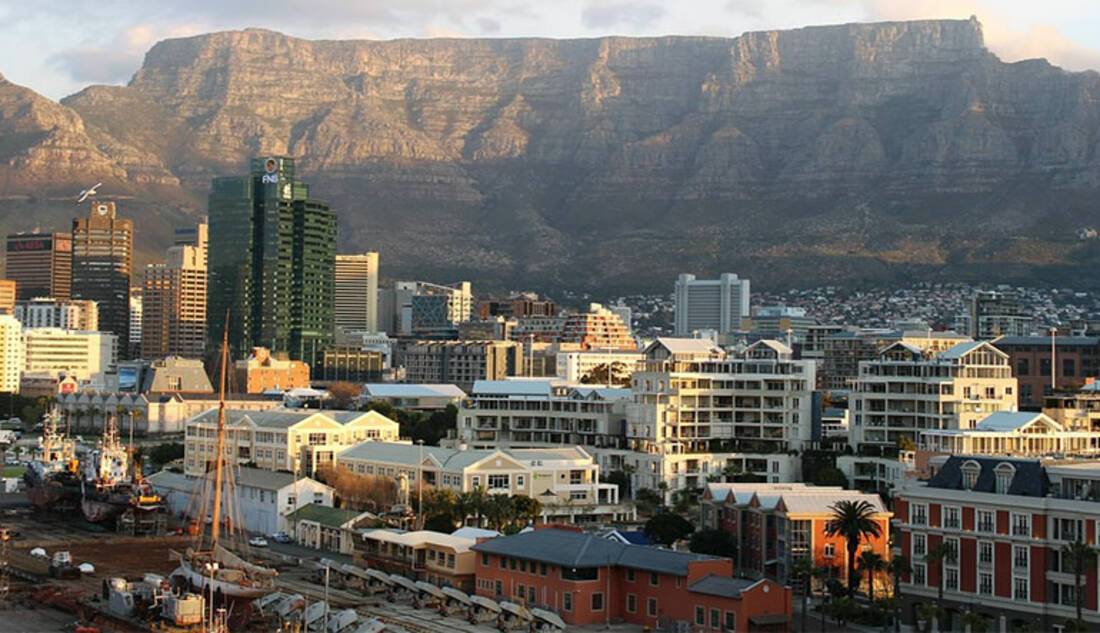 Cape Town
Located on the very southerly coast of Africa, Cape Town is a cultural hub filled with great food, amazing experiences and a deep-rooted connection to the natural world around it. Africa is known as a nature lovers' dream with places like the Serengeti where you can aim to see the big five African elephants, Cape buffalos, lions, leopards and rhinos! Many people forget that Cape Town is also a great place to experience some of the most fantastic views, landscapes and wildlife Africa has to offer.
If you are a landscape lover, then Cape Town is for you. This vibrant city is nestled between mountains on one side and the beautiful ocean on the other. Table Top Mountain stands over the city, the perfect place for any hiking loving cruiser to put on their land legs for a day and climb.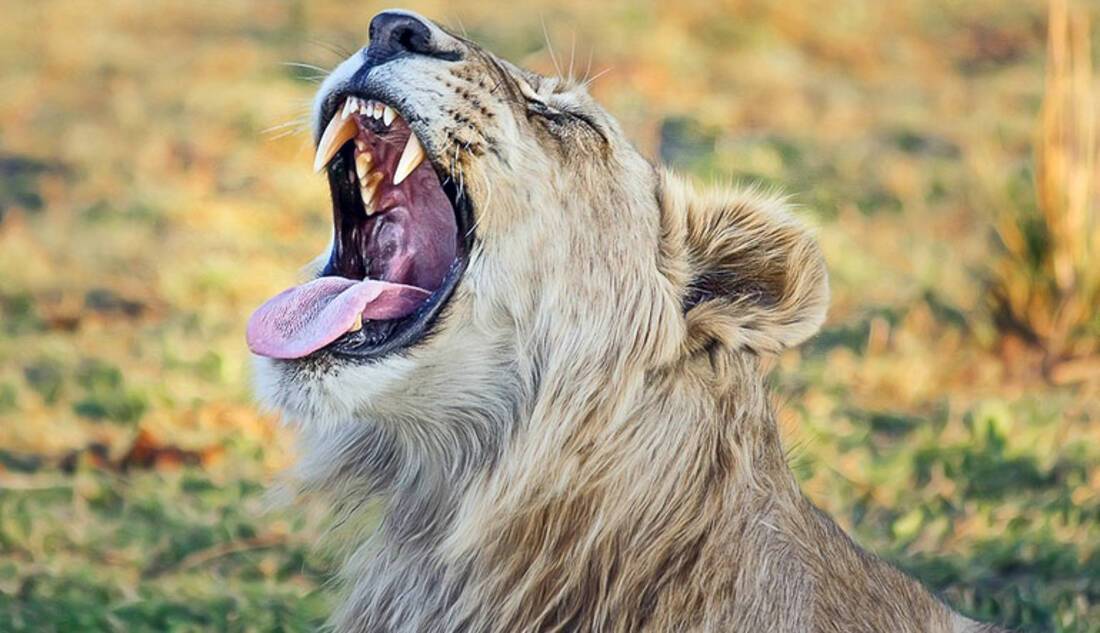 If you are looking for the traditionally African safari many cruises offer shore excursions to Aquila Private Games Reserve and search for the big five. If the ocean is more your style take a day trip to Hermanus and go whale watching or shark cage diving if you're brave enough!
We spoke to Cape Town native Jax, owner of The Jax Blog, who told us a bit more about the wildlife in Cape Town: "We are truly blessed to be surrounded by ocean, great mountains for climbing, winelands for exploring, game parks for admiring the wildlife, and bush for adventure.
"One can do anything from sandboarding, to white shark cage diving or spotting the Big 5 on safari, or simply languidly enjoying the soothing sounds of summer jazz at Kirstenbosch botanical gardens."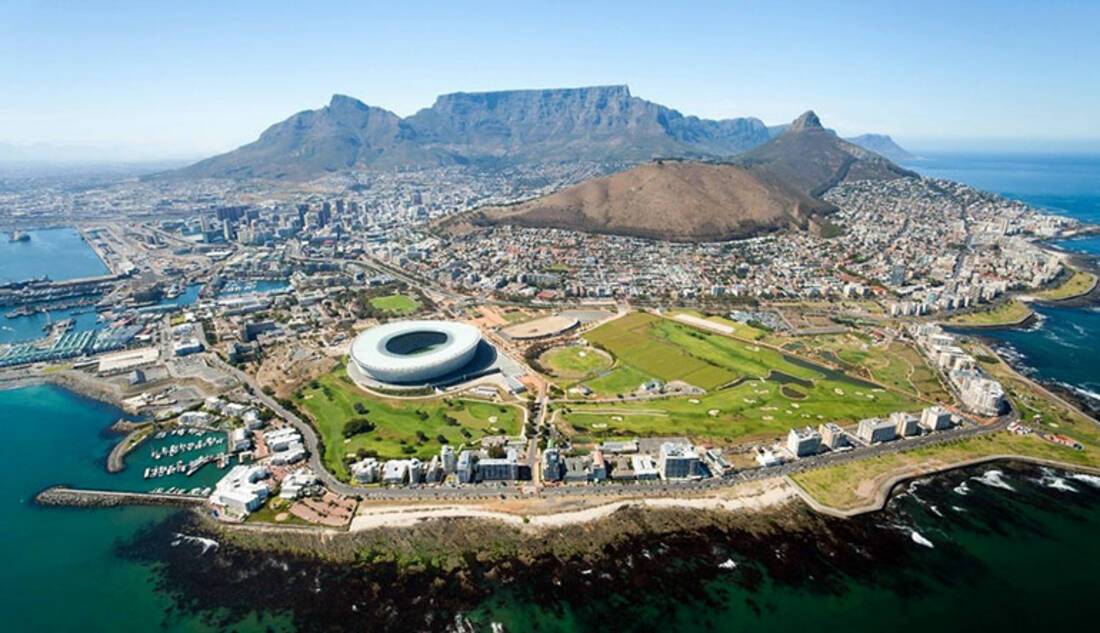 Jax shared her most memorable wildlife moment in Cape Town: "I've had many, but I'd say hiking to the top of Table Mountain to watch the sunrise has got to be the best."
And finally, we asked her why she would recommend it for nature lovers: "I may be a bit biased as I am Capetonian, but honestly we have the most breath-taking views from our mountain ranges AND the southernmost tip of Africa is found on our shores."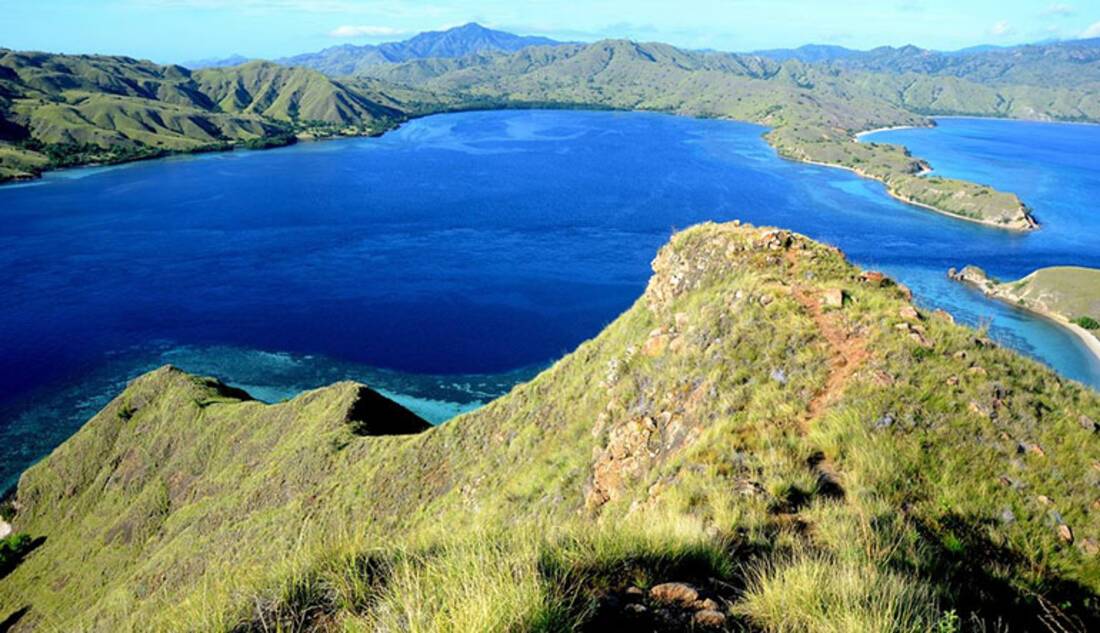 Komodo Island
Komodo Island is one of the 17,000 islands that make up Indonesia. It is famous for its clear waters, steep hills and the 4,000 namesake lizards that dwell on it.
Komodo Dragons are the largest living species of lizard on the earth, and the main reason people flock to Komodo Island every year. These prehistoric creatures cover the island and at almost three metres long, they are colossal. They can also be dangerous to humans, they have venomous salvia so always stay close to your local guide when on the island.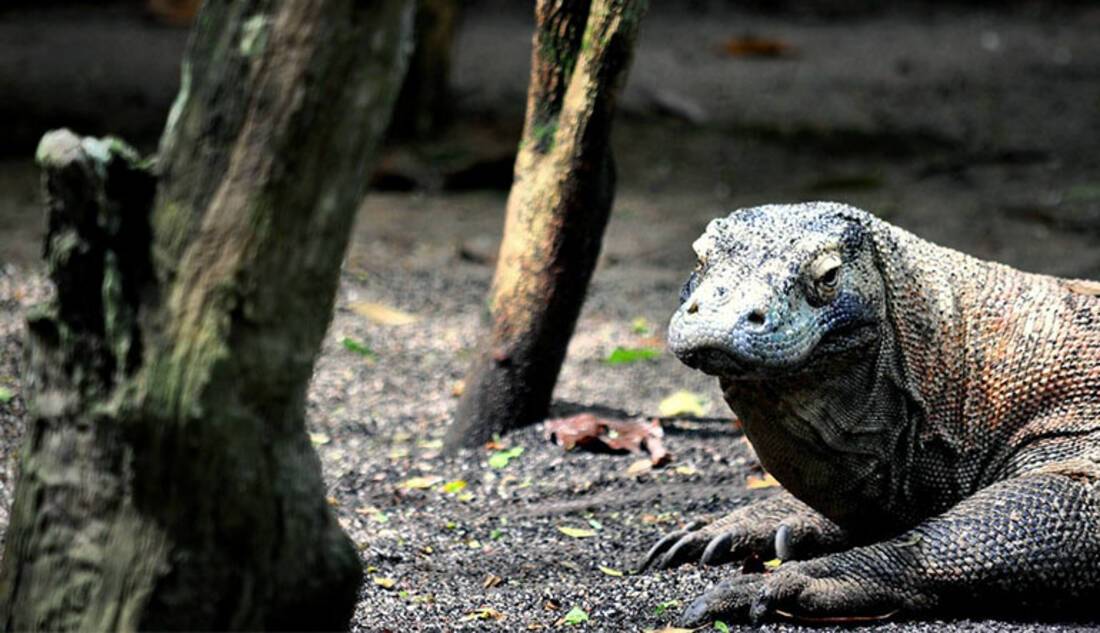 Once you experience the dragons it's time to take to the seas. Indonesia has an abundant sea life and coral reef and you can snorkel amongst the coral and, fish, turtles and even manta rays. The coral reefs in Indonesia have long been popular with snorkelers and divers, and it's worth bringing a water-proof camera because you will want to document the underwater wonderland you find when you dip your head under the waves.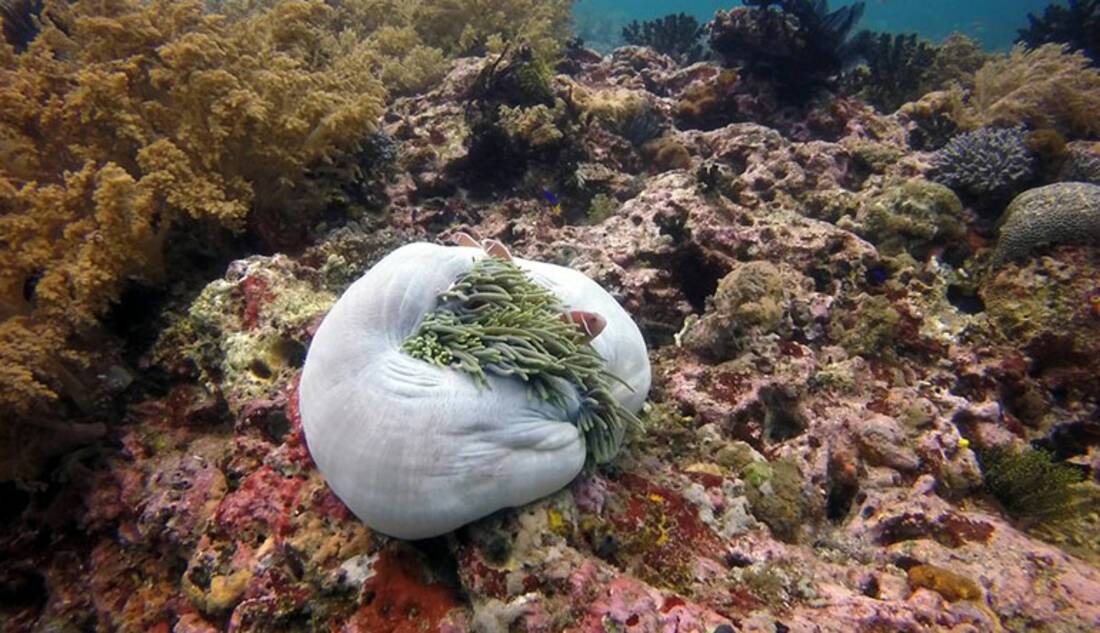 Once you are done snorkelling spend your time sunbathing on one of only seven pink sand beaches in the whole world. The red coral from the ocean washes up on to the shoreline turning it pink. The perfect place to watch the sunset.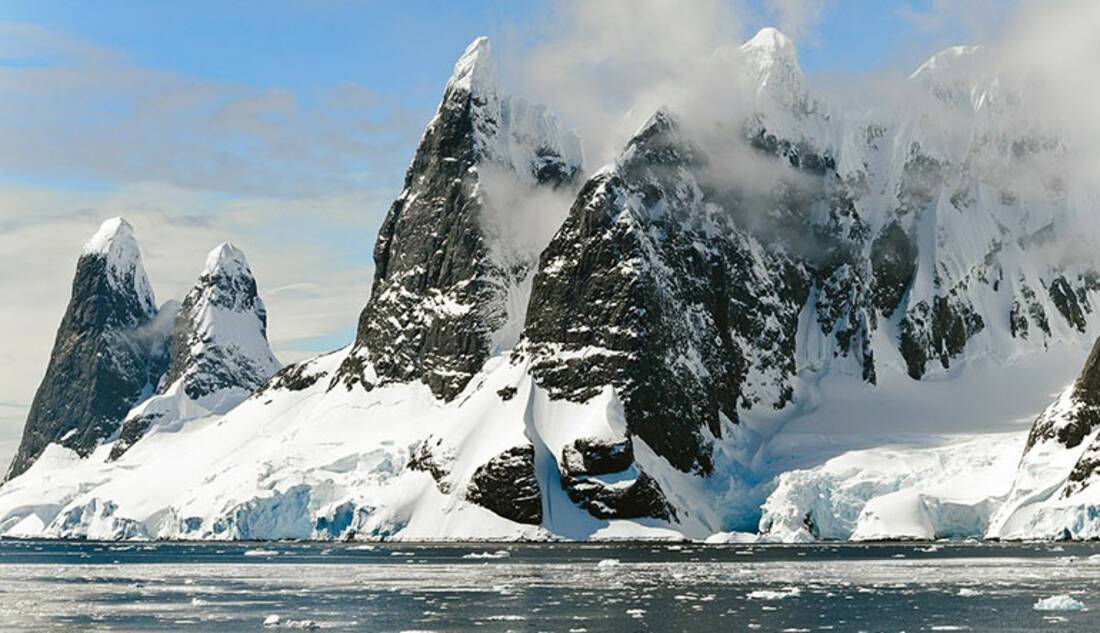 Antarctica
Once a barely explored section of our planet, Antarctica is now becoming more accessible to people wishing to experience nature in its rawest form. The Antarctic desert is home to very few living things, but those who are lucky enough to see the Antarctic dwellers will never forget it.
This mysterious continent is relatively unexplored and once visiting here you would be able to claim you are in the small group of people that have been to our illusive seventh continent. The cold air will whip around you through the Drake Passage and then you'll set your eyes on Antarctica. There truly is no way to describe the feeling of your first glimpse of this frozen planet.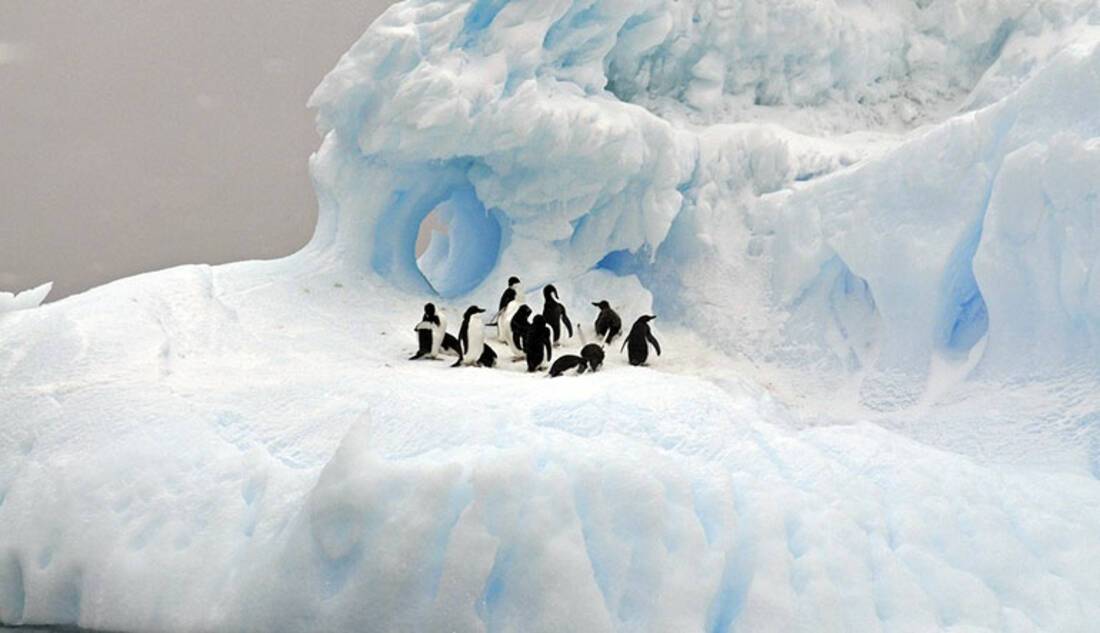 The majority of the animals are dependent on the cold waters and do not spend all of their time on the ice. This means that the largest true land animal is a wingless midge which is only about ½ of an inch long. The most recognisable of Antarctica's residents though are the penguins, standing tall on the shores you'll be able to walk amongst them contently as they are yet to have any earthly reason to fear humans.
If you cannot decide between Alaska or Antarctica, Komodo Island or the Galapagos, explore all of our Scenery & Wildlife cruises to find the perfect cruise for you.
Image Credit: Look the World in the Eye, The Jax Blog