From the jungles of Nepal to the sweeping savannas of Africa, our planet is home to an incredibly diverse range of wildlife. As time passes, many species have had to adapt to the ever-changing landscape. Wildlife conservation projects across the globe continue to support struggling species by protecting their natural habitats.
For wildlife enthusiasts, one of the best ways to discover a country's native species is by embarking on a cruise. Whether you're winding through the heart of a country on a river cruise in Asia, or setting sail for the wilderness on an Alaska cruise, be sure to look out for the local mammals and birdlife. In this article, we take a look at some of the organisations working to preserve wildlife across the globe.
Sloth Sanctuary of Costa Rica
Sloths are one of the world's best-loved mammals. These adorable creatures move at a rate of around 40 yards per day and spend 15 to 20 hours each day sleeping. Despite their famously lazy appearance, sloths are actually great swimmers and they will occasionally paddle. These cheerful looking creatures are, however, at great risk in the wild.
The Sloth Sanctuary of Costa Rica rescues both types of sloths, two-toed and three-toed, caring for them and researching them for a greater understanding of how to protect the species. The sanctuary has been open since 1992 and was the first advocate for sloths in Costa Rica. If you're hoping to get up close to these remarkable animals on your cruise holiday, the sanctuary is a great place to do so.
Where they live: Sloths live in Central and South America but can be difficult to find among the tree canopies. Your best bet is to ask a reputable local guide or visit a conservation centre.
Red Panda Network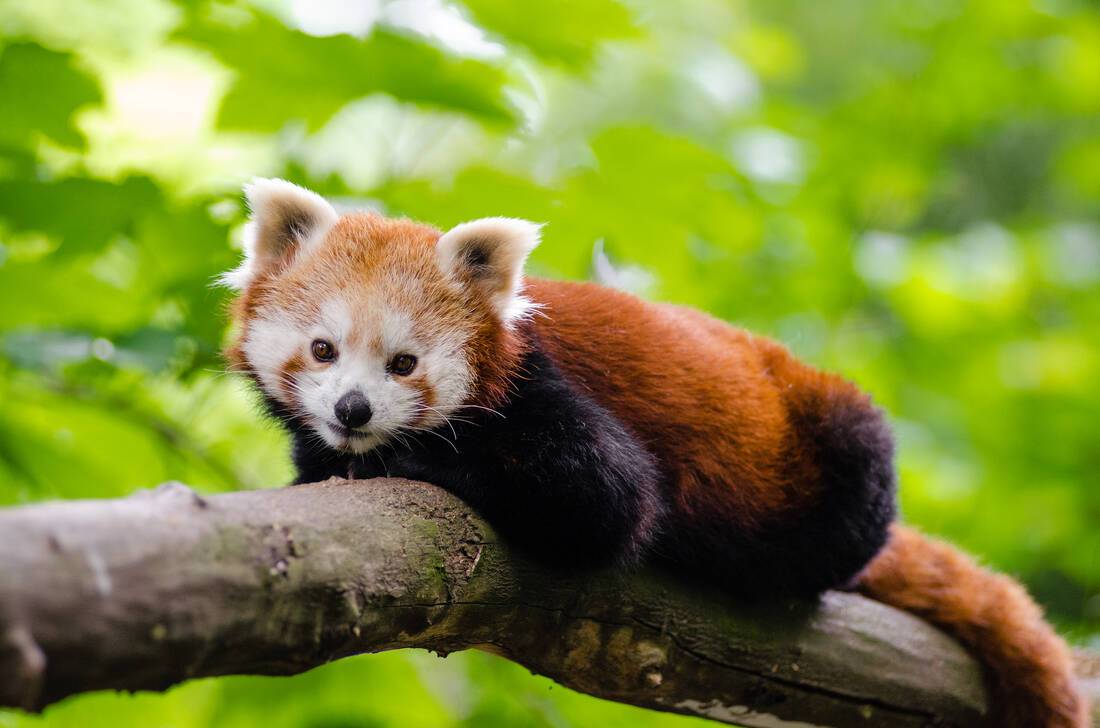 With bear-like bodies and vibrant fur, Red Pandas are certainly one of the most striking species. Almost 50% of their habitat is in the Eastern Himalayas and due to their acrobatic nature, red pandas mostly stay in the trees. Sadly, red pandas are endangered. Habitat loss and degradation are the main issues facing the species today.
The Red Panda Network (RPN) has gathered data which reveals the total red panda habitat in Nepal has been fragmented into nearly 400 small patches. According to the organisation, poaching is also on the rise.
The RPN was founded in 2007 with the mission to conserve wild red pandas and their habitat. Through education and supporting local communities, the organisation facilitates community-based research and sustainable development. RPN has led several conservation projects in a bid to support the species.
The organisation started working in Nepal with the Project Punde Kundo, in eastern Nepal, which was the world's first community-based monitoring program of red panda and their habitat. In 2011, RPN introduced another integrated community-based conservation model working with local forest users (Forest Guardians) who monitor red panda population and habitat. The RPN also focuses on community-based tourism and provides budding young scientists the opportunity to conduct research by providing research grants and technical support.
Damber Bista, conservation manager at RPN, said: "Currently, we are implementing the long-term community based red panda project in eastern Nepal, and we are also planning to extend outreach in central and western Nepal this year, which will cover nearly 60% of the total red panda habitat in Nepal.
"We are also working on national red panda survey data which will help come out with an appropriate science-based conservation plan for threatened red pandas in Nepal."
Where they live: The RPN recommends its eco-trips in eastern Nepal to spot the red panda.
Alaska Wildlife Conservation Center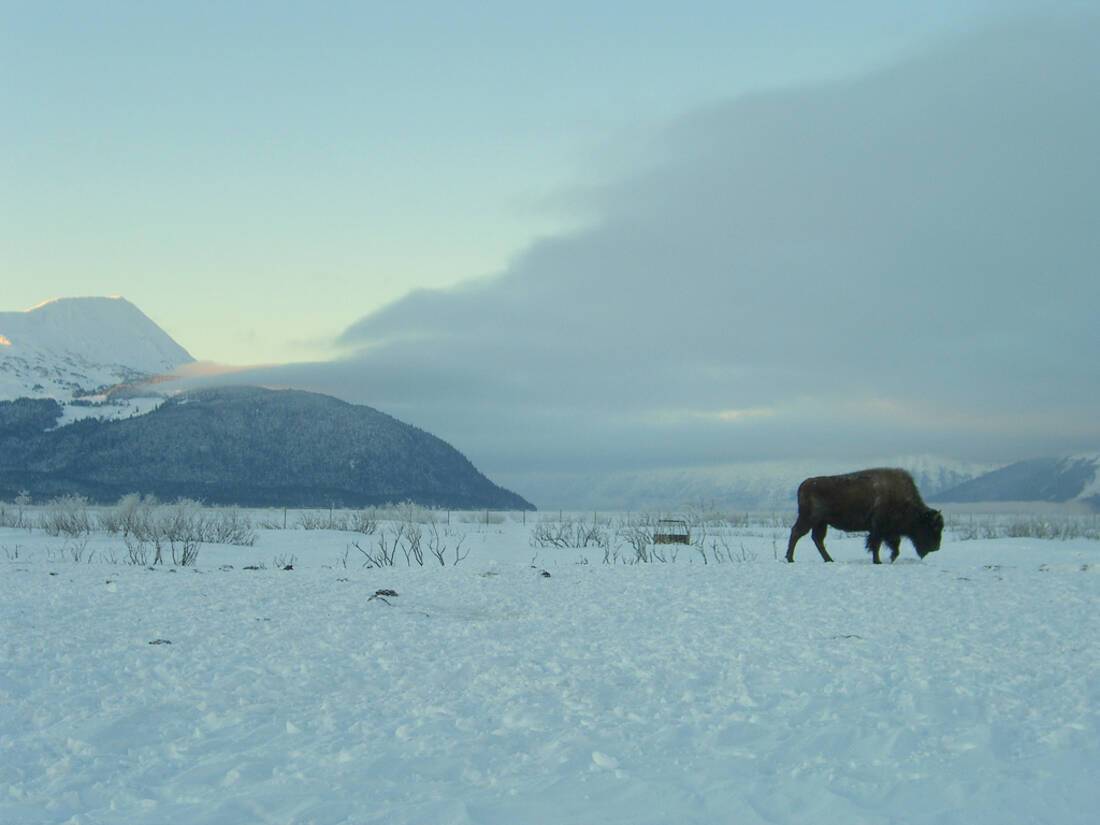 The Alaska Wildlife Conservation Center (AWCC) is a sanctuary dedicated to preserving Alaska's wildlife. One of the organisation's most exciting projects is the restoration of wood bison. North America's largest land mammal has suffered immensely over the last 10,000 years. According to the AWCC, the Athabascan natives of Alaska relied on wood bison for food, clothing and shelter, resulting in a devastating population decline. At the turn of the 20th century, it is believed there were fewer than 300 wood bison. Today, thanks to a huge conservation project, the wood bison have returned to Alaska.
A commitment was made by the Alaska Department of Fish and Game over 20 years ago to return these animals to their native range in Central Alaska, working with the AWCC. Now, the sanctuary cares for the only captive herd of wood bison in the United States. A total of 130 wood bison were successfully released into the wild in spring 2015.
Where they live: Look out for wood bison in the plains of Central Alaska or Wood Buffalo National Park in Canada.
Pandas International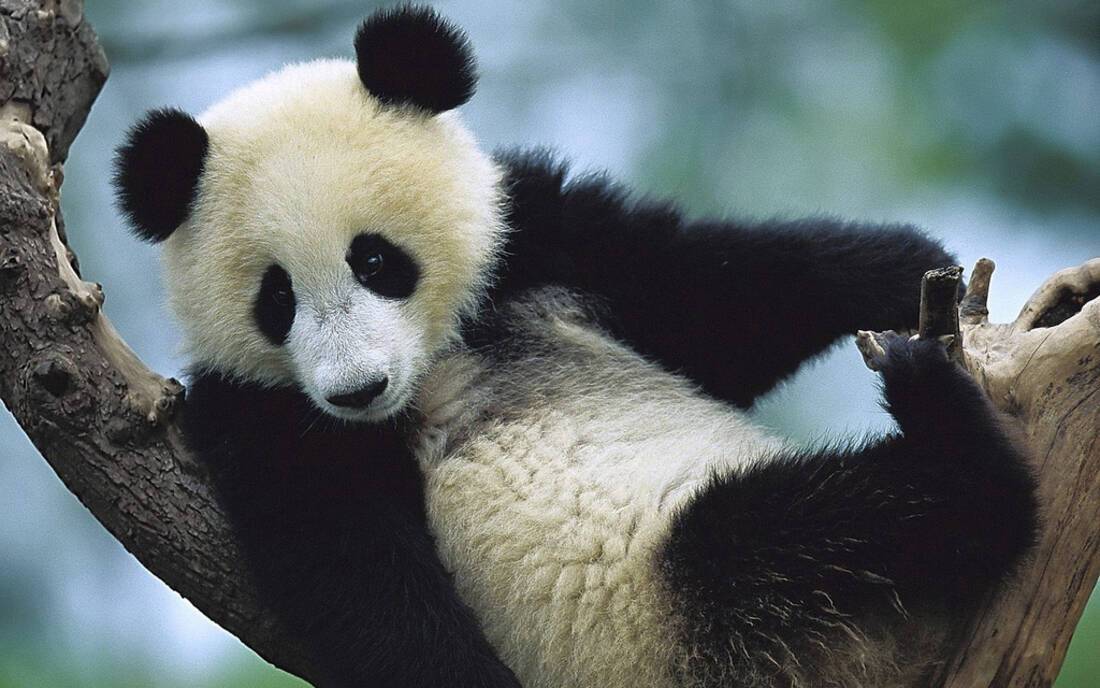 Considered a national treasure in China, it's difficult not to fall for the adorable giant panda. Having been featured on the logo for the World Wildlife Federation (WWF) since 1961, the species is extremely significant. As of September 2016, thankfully, the giant panda was no longer declared endangered. A statement by the WWF said: "The giant panda has just been downgraded from 'endangered' to 'vulnerable' on the global list of species at risk of extinction, demonstrating how an integrated approach can help save our planet's vanishing biodiversity."
After a trip to China's Wolong Panda Center in 1999, Suzanne Braden and Diane Rees were inspired to create Pandas International in the United States. The organisation's aim is to help save giant pandas which the team describes as "one of the most delightful and captivating of animals".
Suzanne Braden co-ordinates the needs of centres managed by the China Conservation and Research Centre for the Giant Panda. The relationships formed with Chinese officials, vets and other staff has allowed Pandas International to maximise its role in preserving the species.
"We are currently working on putting together GPS collars in order to provide them for the reintroduction program," says Andrea Muller, assistant director/adoption co-ordinator. "Reintroducing pandas to the wild is extremely important in order to increase the genetic makeup of the wild population."
Giant pandas face a number of threats, but the biggest is humans, according to Andrea. She added: "Humans have destroyed their natural habitat which has caused their population to decrease dramatically." With less than 1,900 giant pandas left in the world, it's important not to track down giant pandas in the wild just to see them. However research centres such as Chengdu Panda Base are the best place to catch a glimpse of giant pandas in a safe and sensible environment. Trips to Chengdu Panda Base can be included in our exclusive tailor-made China cruises.
Where they live: Giant Pandas live mainly in bamboo forests in the mountains of western China, as their diet is almost entirely made up of bamboo.
The Philippine Eagle Foundation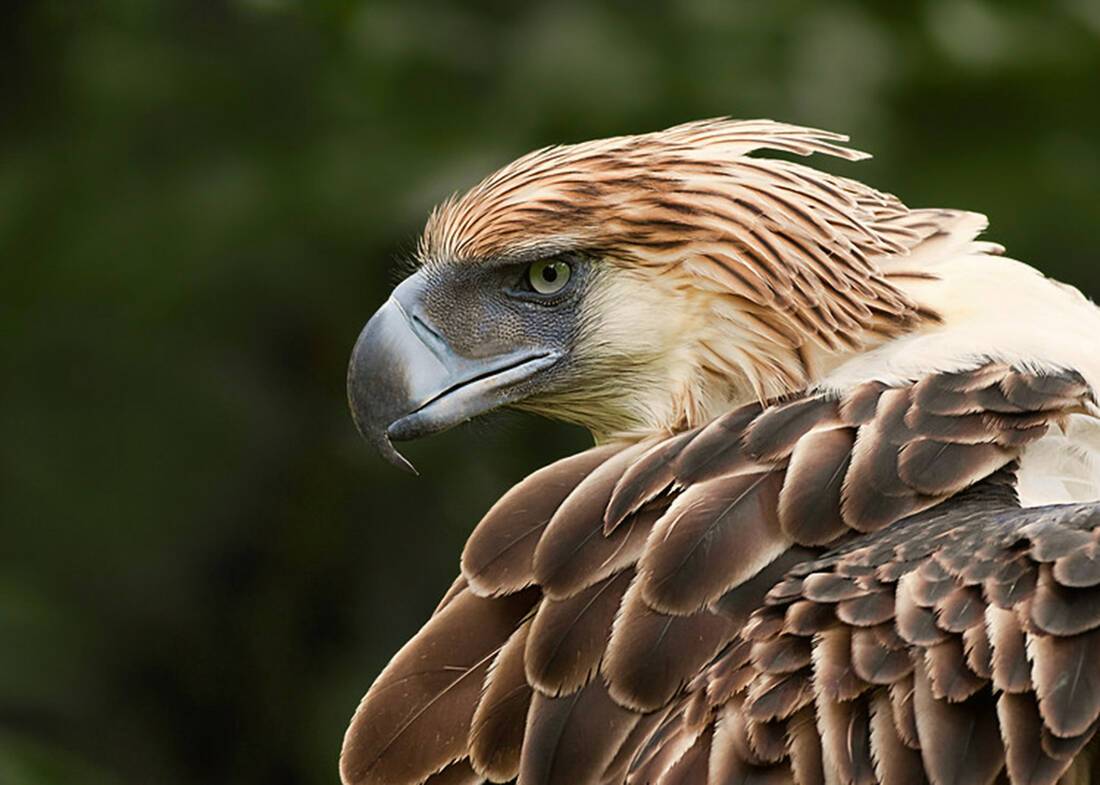 The Philippine Eagle is a giant forest raptor, native to the Philippines. It's believed to be one of the three largest and most powerful eagles in the world. Sadly, it's also one of the rarest and is endangered.
Devoted to increasing the species population, the Philippine Eagle Foundation has a fascinating background. In 1965, Filipino scientist Dr Dioscoro Rabor warned the world about the bird's endangered status. Although ignored by most, the famous aviator Charles A. Lindbergh agreed to champion the cause. Over the years, with the death of Charles Lindbergh, the group struggled through difficult years to maintain their conservation efforts.
In 1977, a Peace Corps volunteer, Robert S. Kennedy, returned to the Philippines to study and film the eagles. According to the foundation, he also successfully lobbied to the Office of the President to change the species' name from 'monkey-eating eagle' to its present name. By 1992, the foundation successfully hatched the first two Philippine Eagles bred in captivity. As a result of the births of Pag-asa (hope) and Pagkakaisa (unity), the world started paying attention and they received an overwhelming amount of support to save the species.
Today, the foundation focuses on recovering the eagle's dwindling populations and protecting their forest habitats. Through science-based programs, community projects and the Philippine Eagle Center, the organisation continues to educate people about the plight of the species.
Where they live: Eastern Luzon, Samar, Leyte and Mindanao.
Bumblebee Conservation Trust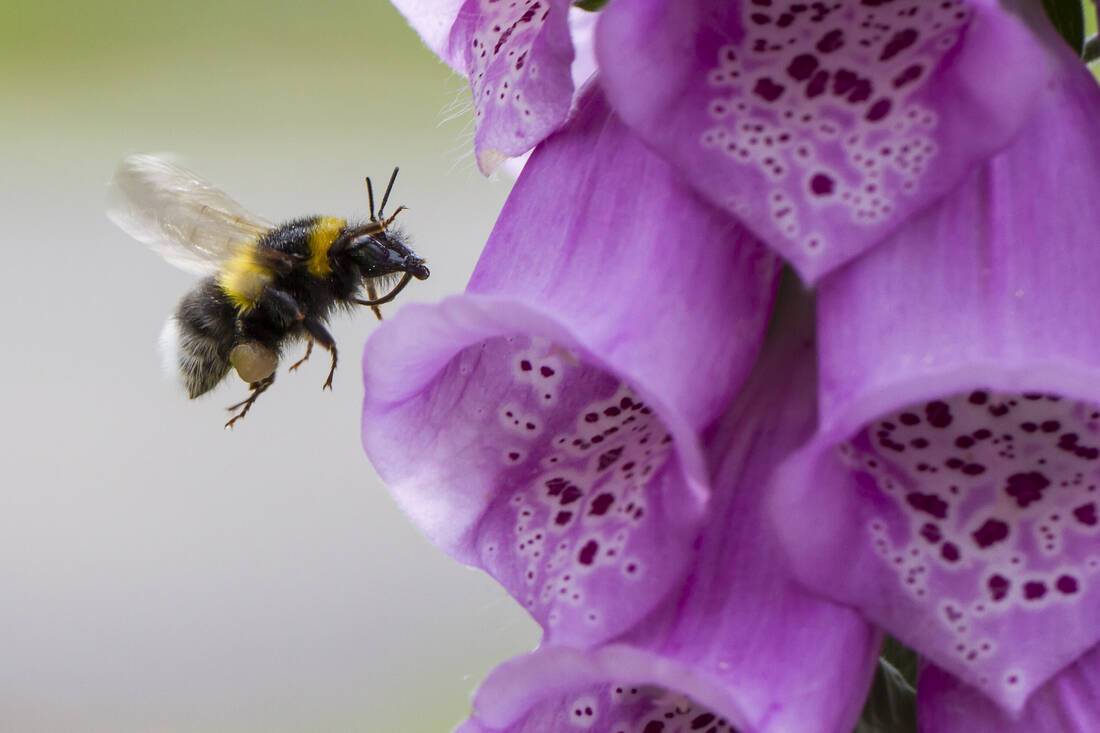 Over the last 80 years, the UK's bumblebee population has crashed. Two species have become nationally extinct and others are still in rapid decline. The Bumblebee Conservation Trust (BBCT) is Britain's only charity which is entirely devoted to conservation and promotion of bumblebees.
"The biggest threat to bumblebees in the UK is habitat decline," said Dr Richard Comont, science manager at BBCT. "This comes in many forms: outright loss (ploughing up, being built on), fragmentation and isolation (splitting habitat into lots of small chunks that are difficult to move between) and degradation, where the habitat is there at a landscape scale worse at a smaller scale – fewer flowers, fewer species etc.
"Bumblebees only feed on flowers, and tend not to forage too far from the nest site, so they need a lot of flowers in a relatively small area. Decreasing the number of flowers in whatever way is bad, meaning they forage less efficiently, so can produce fewer new queens at the end of the colony."
The BBCT carries out practical conservation work on the ground, advises landowners on bumblebee-friendly land management, supports public and community engagement and focuses on an ongoing program of scientific research including surveying rare species. The organisation also coordinates Britain's only abundance-based bumblebee survey, BeeWalk.
The organisation has worked on multiple conservation projects to restore the natural British landscape for the bees. "In terms of projects we're currently working on, my particular baby is BeeWalk," said Richard, "where more than 300 volunteers go out on a monthly basis from March to October and count and identify the bumblebees they see, then send the data back to us. From this we can work out population trends for a dozen British bumblebee species since the scheme began in 2010."
According to the trust, the scale at which they are collecting and analysing data is like nothing anyone has attempted before. The BBCT is also involved in the Back from the Brink project, working with other conservation organisations to prevent extinction for twenty of our rarest species. Richard said: "We've also just received funding from the Heritage Lottery Fund to work around the north coast of Kent, improving existing habitat for several rare bumblebee species and connecting these up to provide bumblebee highways between good habitat areas."
Where they live: Britain is in bloom in the spring and summer, so look out for lush fields and anywhere with flowers to spot one of the UK's 24 species of bumblebees on a cruise to the British Isles.
Orangutan Conservancy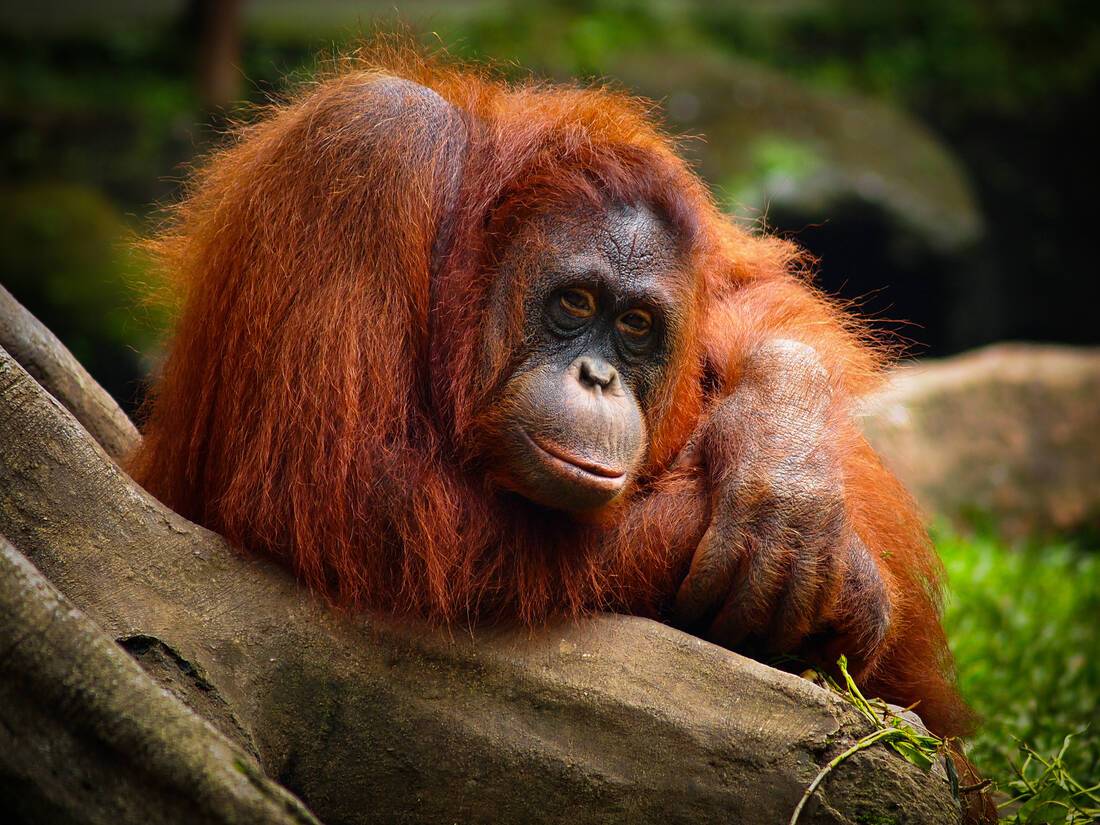 Orangutans are the world's largest tree climbing mammals and can be found deep in the forests of South East Asia. In the Malay language, orang-utan means 'person of the forest'. These remarkable creatures are known as natural gardeners, as they play a vital role in seed dispersal and in maintaining the health of the forest ecosystem. In turn, this supports other animals such as tigers, Asian elephants and Sumatran rhinos, according to the WWF.
Sadly, the species' Indonesian and Malaysian forest habitats are in rapid decline. Orangutans are now critically endangered due to deforestation, palm oil production, hunting and illegal pet trade. Thankfully, organisations such as the Orangutan Conservancy are working with experts all over the world to protect the species.
The Orangutan Conservancy supports rescue and rehabilitation centres in Borneo and Sumatra. The organisation funds conservation science, supports Indonesian orangutan experts, stages its annual Orangutan Conservancy Veterinary Workshop and raises awareness of the plight of the species.
Thomas Mills, director of development at the Orangutan Conservancy, said: "Along with supporting and partnering with new and existing efforts, we also stage our signature event, the OC/OVAG Veterinary Workshop, in Indonesia, where orangutan wildlife vets share their knowledge, skills and experiences. We also provide emergency funding to help protect the critical habitats of the orangutan, including efforts to control forest fires where important populations exist."
The organisation is currently working on multiple projects including the Sumatran Orangutan Conservation Programme, Borneo Nature Foundation's Orangutan Tropical Peatland Project, the Orangutan Kutai Project, Orangutan Haven and the Orangutan Information Centre, along with the group's own Orangutan Expert Continuing Education Program.
Where they live: Orangutans are found in the rainforests of the Southeast Asian islands of Borneo and Sumatra. They are difficult to spot in the wild, the Orangutan Conservancy urges people not to approach them in their natural habitat. Thomas recommends: "While there are certainly a few quality eco-tourism operations that bring people close to the animals in a smart and respectful way, too often people getting close to wild animals is never encouraged."
Panthera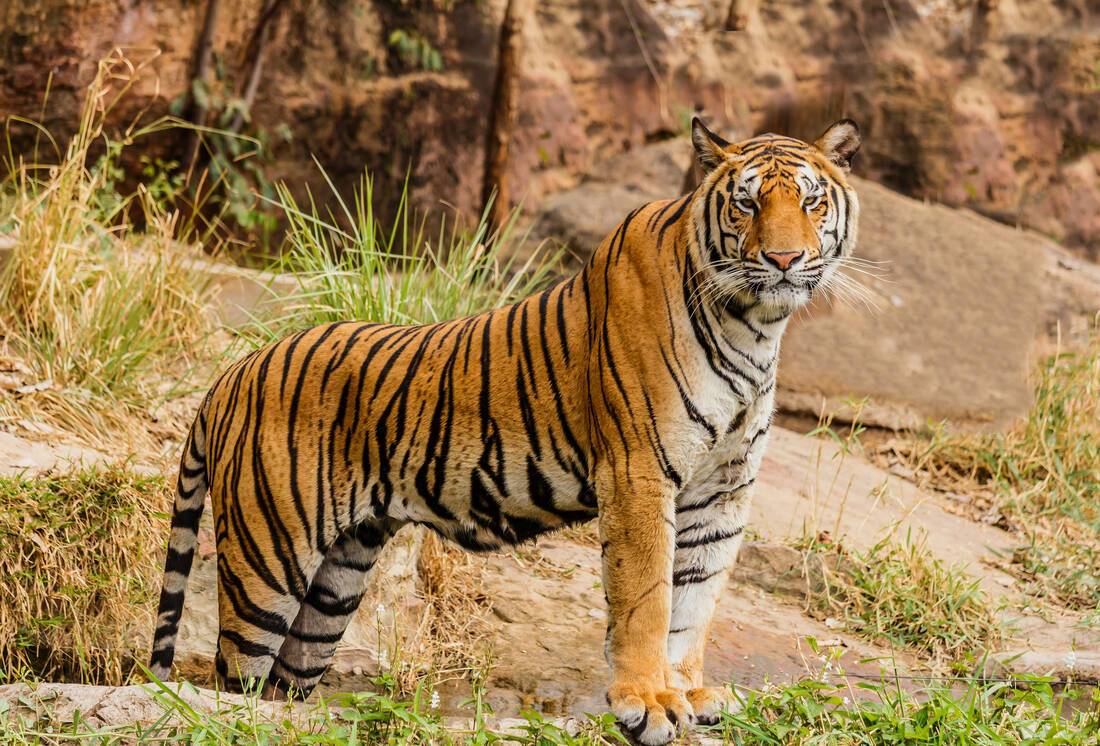 From jaguars and lions to pumas and snow leopards, the world's wild cats are also in need of protection. There are over 40 wild cat species on the planet and Panthera is the only conservation organisation dedicated to supporting all of them. The organisation said: "Crucial apex carnivores, as well as many small cat species, are disappearing from their historic ranges at an alarming rate. Panthera was launched in 2006 to address this environmental crisis.
"Today, Panthera employs the world's leading cat biologists, conservation practitioners, and site security experts to work with local and international NGOs, scientific institutions, local communities, governments around the globe and citizens, to help ensure a future for wild cats."
Panthera is currently working on its Tigers Forever program, which aims to increase wild tiger numbers at key sites across Asia by at least 50 per cent over a 10-year period. "As recently as 100 years ago, as many as 100,000 wild tigers lived in Asia," said Panthera. "Today, about 3,900 remain in the wild. Panthera is working to mitigate the most pressing threats facing the species by training and outfitting law enforcement patrols and investigative teams to secure protected areas, using informant networks to apprehend poachers, identifying and protecting tiger habitats, using cutting-edge technology to prevent poaching and training government ant NGO staff to use the best scientific methods to monitor tiger and prey populations."
Where they live: The 40 species of wild cats can be found all over the world and are often elusive, but you can spot them on a responsible safari tour. Panthera recommends: "Be smart about it! It's a treat to see a wild cat, but do your research to be sure you're supporting ethical ecotourism opportunities that lift up local communities and wildlife."
Pangolin Specialist Group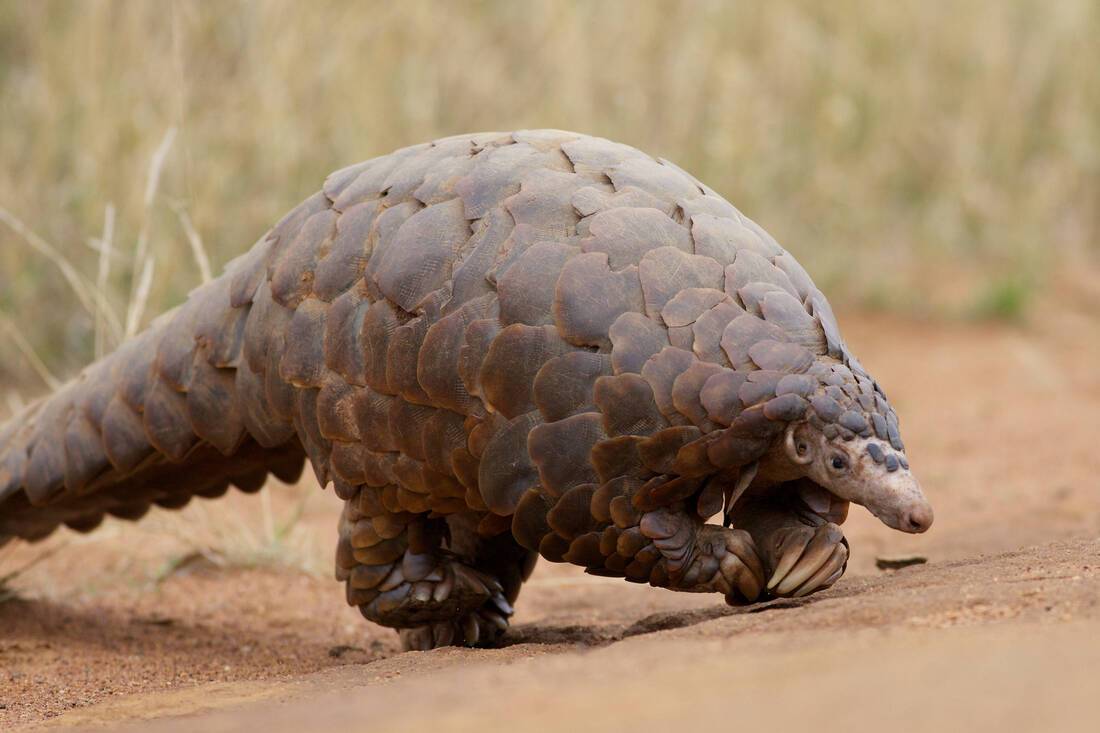 Pangolins, often referred to as scaly anteaters, are the world's only truly scaly mammals. They are solitary and predominantly nocturnal creatures which roll into a ball when alarmed, revealing only the sharp scales on their tails for self-defence. These fascinating creatures were once found throughout Africa and Asia, but the population is in rapid decline.
Pangolins have been exploited for food and traditional medicines throughout history, and this practice still continues today. Hunting and poaching pangolins is part of an illegal international trade, which sees pangolins harvested for their meat and scales, which are destined for East Asia. According to the IUCN SSC Pangolin Specialist Group, it's believed that more than one million pangolins have been taken from the wild.
Thankfully, this organisation, working with many conservation efforts across the globe, are researching and protecting pangolins. There are eight species in total, four are found in Asia: the Chinese pangolin, Indian pangolin, Sunda pangolin and Philippine pangolin. In sub-Saharan Africa, there are another four species: the Temminck's ground pangolin, the giant ground pangolin, the black-bellied pangolin and the white-bellied pangolin.
Where they live: Pangolins prefer sandy soils and are most likely to be spotted in woodlands and savannas within reach of water in Southern, Central and East Africa. Four species are also found throughout Asia.
Gorilla Doctors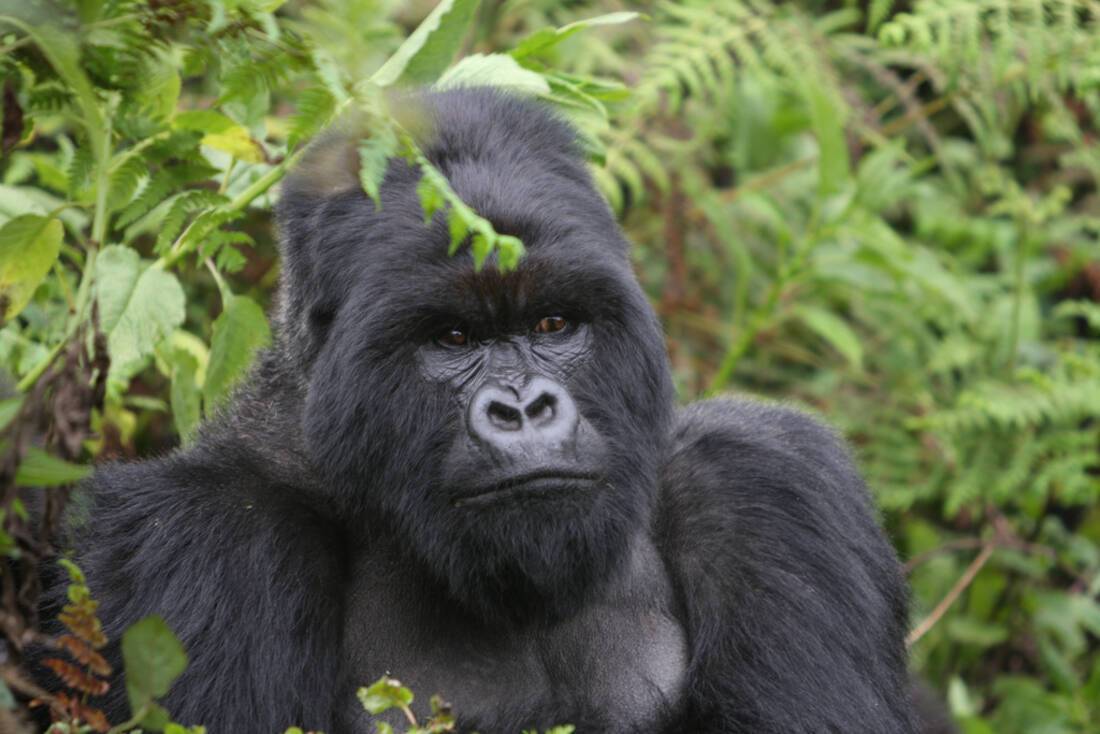 Gorilla Doctors is a unique organisation of veterinarians, dedicated to protecting mountain gorillas. It all started with Dian Fossey, an American gorilla researcher, who spent her life protecting gorillas in Rwanda's Volcanoes National Park. By the mid-1980s, Fossey discovered that there were fewer than 300 mountain gorillas remaining in the world. Armed with this information, Fossey approached wildlife enthusiast Ruth Morris Keesling and her father, Dr Mark Morris, the founder of the Morris Animal Foundation (MAF). They agreed to help by establishing the Volcanoes Veterinary Clinic in Rwanda and Fossey hired Dr James Foster to be the resident veterinarian – the first Gorilla Doctor.
After Dian Fossey's tragic and unexpected death in 1985, the MAF kept its word and with the help of Dr Foster, began building a clinic to save the gorillas. A veterinary program was launched to turn around the decline in mountain gorillas and Dr Foster led what later became known as the Mountain Gorilla Veterinary Project (MGVP) until his death in 1997. Dr Mike Cranfield then took on the role, expanding the project to include health programs for mountain and Grauer's gorillas living in Uganda and the Democratic Republic of Congo, orphaned gorillas and for people working in and living near the gorilla habitat.
The MGPV became its own organisation in 2006, and three years later partnered with the Karen C. Drayer Wildlife Health Center, forming Gorilla Doctors. There are now more than a dozen vets and health experts in all three countries where mountain gorillas reside, providing hands-on medical care to ill and injured mountain and Grauer's gorillas living in Rwanda's national parks.
Where they live: Eastern lowland gorillas including mountain gorillas and Grauer's gorillas, and Western gorillas including Western lowland gorillas and cross river gorillas, all live in the wild in Africa.
All over the world, conservationists are fighting to protect our precious wildlife. One of the most exciting parts of travelling on a cruise holiday is spotting a country's native species, but it's important to remember not to disturb wildlife. If you are eager to get up close and personal with any wild animals, choose ethical tour companies or approach reputable conservation centres. We offer a selection of ethical wildlife sighting tours with our cruises and we'd love to hear about any wildlife encounters you've had on your travels!