Known as a 'playground for the rich', Monaco is just one of the destinations you can discover on one of our many cruises from Southampton. Situated along France's Mediterranean coastline, this independent city-state is well-renowned for its annual Grand Prix motor race and of course the famous Casino de Monte-Carlo. Walking the streets of Monaco, you're sure to embark upon elegant boutiques, impressive yachts, luxury nightclubs, high-end restaurants and elegant hotels.
Planning a visit to Monaco? Read on to find out how you can make the most of your trip to this exuberant and ostentatious country with some top recommendations from travel bloggers.
What makes Monaco so unique?
"Monaco is the epitome of luxury travel. It really is one of the nicest places in the world," says Ady, travel blogger at Verbal Gold. "Did you know Monaco was a country and that it's not actually a part of France, even though it's along the French Riviera?"
Monaco's independence from France makes it a truly one-of-a-kind destination. Kevin, blogger at French Riviera Blog, told us more about Monaco's unique history. "Monaco has a unique identity, born from over 720 years of independence from major powers and its culture is more similar to Italy than of France, it even has a proper language called Monegasque, close to Italian."
Ady recommends visiting at least three out of four of Monaco's districts (also known as quartiers), Monte-Carlo, Monaco Villa and Larvotto. "I recommend visiting Monte-Carlo, Monaco Villa where you can find The Prince's Palace, and the Port. You can also venture a little further to check out Larvotto and the beach depending on the weather."
Ady says that Monaco really is a paradise on earth. "Enjoy your day walking along the harbour to check out the yachts, shopping, eating, and taking in the amazing views! While you're shopping on Rue Princesse Caroline, stop by a place called Grubers. They have the best burgers in Monaco."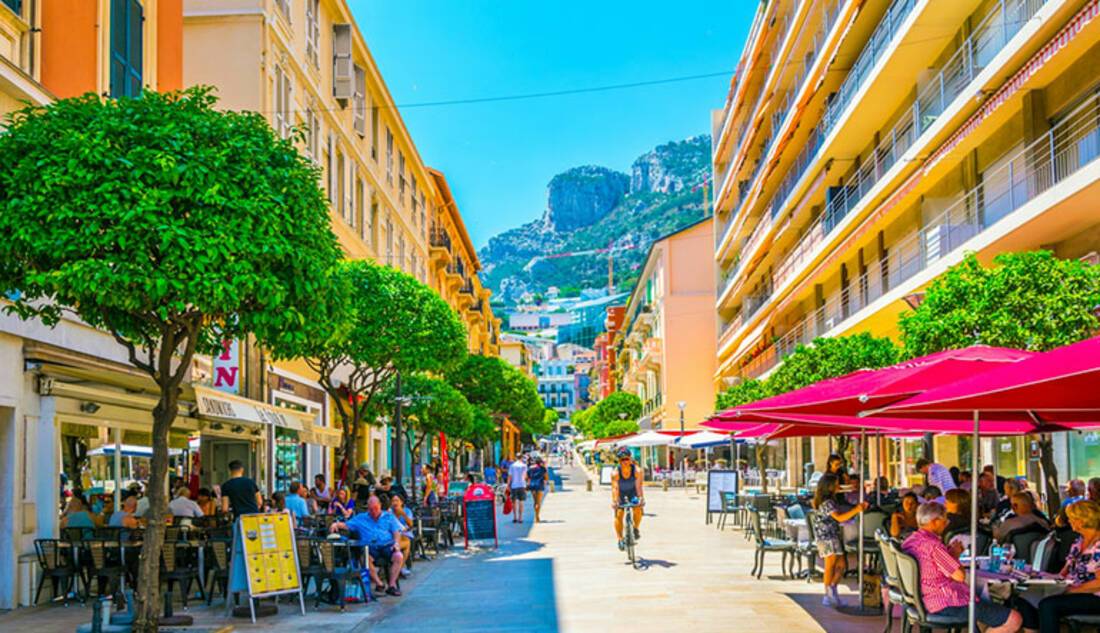 Top attractions in Monaco
Monaco Grand Prix
Love Formula 1? Mellissa from Fly Drive Explore says a visit to Monte-Carlo's famous Grand Prix track is a must as the track will also give you a tour of the quartier. "One of the best things to do in Monte-Carlo is to walk the Monaco Grand Prix F1 track. It's only two miles long, but it's a very glamorous and prestigious street circuit past Monaco's Casino Square, the grand Hotel De Paris, and the amazing multi-million-pound yachts on the marina. Definitely a great day trip if you are a lover of fast cars and classic Formula 1!"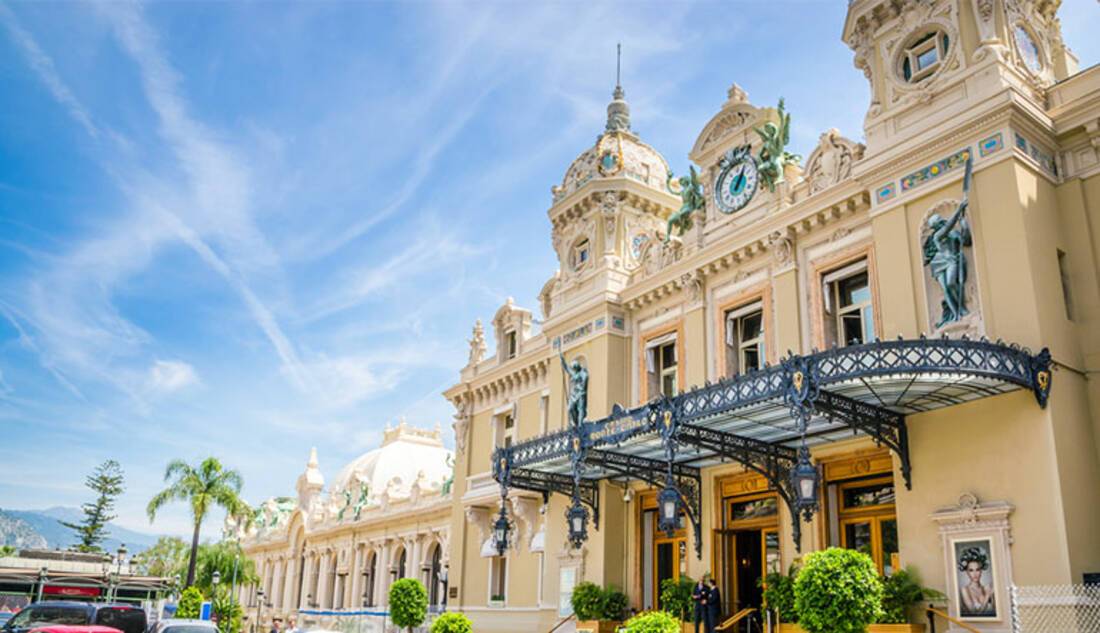 Casino de Monte-Carlo
'The beating heart' of Monte-Carlo, a visit to the quartier's most famous attraction encapsulates the country's wealth in all its lavish glory. But it's not just for high rollers, anyone is welcome to step inside and enjoy the casino games in Monaco's 'Little Vegas'.
According to the casino's website, you can try your hand at: "French Roulette, Trente et Quarante, Baccarat, Black Jack and Poker Texas Hold'em Ultimate. New and occasional players try their luck at the table games under the warm glow of Bohemian crystal chandeliers, while slot machine players hunt down lady luck in the Salle Renaissance or Salle des Amériques."
If you'd rather not play but still want to see this luxurious structure and its décor for yourself, the casino allows visits every morning from 10am until 1pm.
Saint Nicholas Cathedral of Monaco
In place of Saint Nicholas Cathedral was originally a chapel, first built in the 13th century and dedicated to Saint Nicholas. Only in the late 19th century was the old structure demolished and work began on the cathedral we can see today, still popularly referred to as Saint Nicholas.
Welsh Mummy Blogs blogger Charlotte recommends visiting this sacred space and marvelling at its fantastic architecture. "Saint Nicholas Cathedral is another place to visit if you are in the area. The Cathedral is the resting place of Hollywood movie star and princess Grace Kelly and more recently her husband Rainier III."

Prince's Palace of Monaco
"If you are visiting between April and October, I would recommend paying a trip to the Prince's Palace, which is the official residence of Prince Albert II and his family," says travel blogger Tom from Travelling Tom. "See the lavish rooms and priceless artwork that adorns the palace walls, and make sure to be outside for 11:55 to see the traditional Monegasque ritual of the changing of the guard. Expect to see an abundance of supercars and sunshine in the world's second-smallest country."
Charlotte also recommends a visit to the palace. "It's a beautiful building but not as fancy as you would expect, until you get inside!"
When you're done browsing the palace's beautiful displays and elegant artworks, Charlotte recommends wandering around the area. "Around the palace are some really cosy little shops, takeaways and restaurants. I noticed a fair few news stalls. The views in the area are quite simply breath-taking!"
Kevin also recommends wandering around this area as a way to sample the real Monaco. "Seek out the Place d'Armes market at the foot of the palace and the old town. Laid out around a beautiful Mediterranean piazza surrounded by locals taking in the morning sunshine and sipping an espresso, you'll be able to soak in the genuine atmosphere of the Principality. Go inside afterwards and taste a delicious Monegasque barbaguian, a small crispy pancake stuffed with spinach, rice and ricotta cheese!"
Parfumerie Fragonard - L'Usine Laboratoire
If you're looking for something a little different, a 10-minute detour outside of Monaco to Parfumerie Fragonard - L'Usine Laboratoire is a must for perfume and cosmetics lovers.
"A fantastic and informative place to visit is L'Usine laboratoire," says Charlotte. "Suspended above the sea, on the Moyenne Corniche between Nice and stands the perfume, soap and cosmetics factory.
"The free tour roughly takes around an hour. It's a very interesting tour if you are interested in how oils and fragrances are made. At the end of the tour you have the opportunity to purchase what is made there. I was blown away by the modern laboratories and equipment."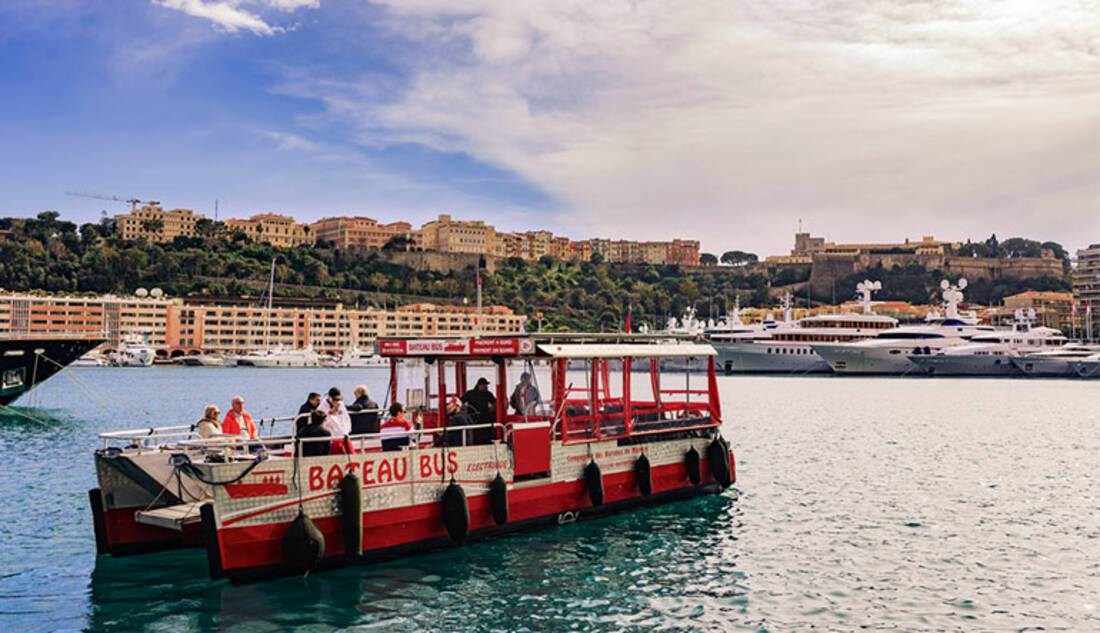 Bateau Bus
As a resident of Monaco, Kevin believes the best way to see Monaco is via its waters. "Take a cruise amidst the superyachts of the port of Monaco without breaking the bank on the Bateau Bus, an electric, solar-powered boat service that crosses the harbour from the cruise terminal to just below the casino.
"The views are amazing, and you'll enjoy a unique perspective of the amphitheatre-like setting, with the mountains plunging straight into the sea."
The Oceanographic Museum
Love the ocean and its marine life? Charlotte recommends heading to the Oceanographic Museum in Monaco-Ville, Monaco. "The museum is home to exhibitions and collections of various species of sea fauna. The Museum presents more than 6000 specimens in their faithfully reconstructed natural habitat. There's lots to keep you busy and I was really impressed by the shark lagoon, it was so thrilling to get up close and personal with the predators of the sea. I think the marine with its large selection of activities is a must-visit place if you are in the area. A definite for those with an interest in sea life or those with children!"
Want to find out more about cruising to Monaco? Visit our Monaco webpage or get in touch with our team today.