For those with a desire to leave the beaten path, Thailand is the ultimate holiday destination. A maze of tropical beaches, sprawling cities and ornate temples found amid dense rainforests and mountain ranges, Thailand is a place for the adventurous. To experience the unrivalled natural beauty of this wonderful country in perfect conditions, we've created a month-by-month guide on the best time to visit to help you plan your trip.
When is the best time to visit Thailand?
Any time of year is a good time to visit Thailand, with its tropical beaches, lush islands and dramatic mountain ranges. But if you'd like to avoid the rain, the crowds or even the heat, it's worth identifying which season suits your adventure.
The cooler, drier season occurs between November and early April. At this time of year, you'll be greeted with up to nine hours of sunshine a day and temperatures teetering between 32 and 36 degrees.
Rainy season begins in March and ends in October with rain usually falling in the late afternoon or early evening for only a few hours at a time.
The climate also differs depending on which part of Thailand you're visiting. The west coast for example, is more favourable during winter when diving and snorkelling is at its best but on the east coast, the weather is good for most of the year with the lowest rainfall in January and February.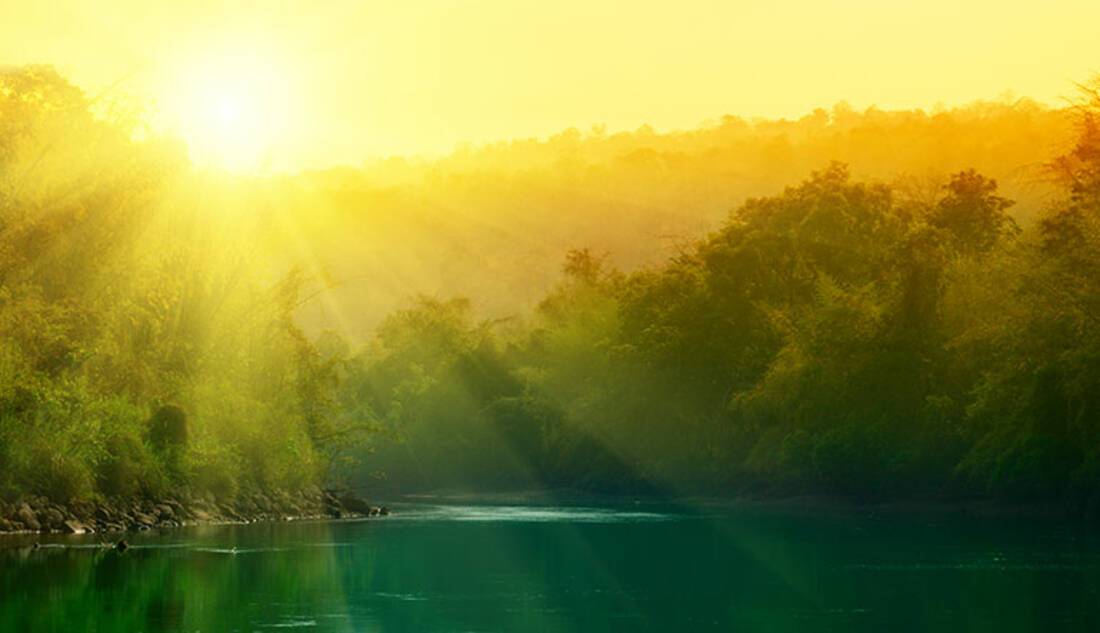 Cruise calendar: Thailand
Your month-by-month guide on the best time to visit Thailand.
Thailand in January
January is a peak time for tourism in Thailand. The weather is hot in the south of the island, with many sunny days drawing tourists to the beaches. Central and northern areas of Thailand provide cooler temperatures that are perfect for days trekking in jungles or sightseeing.
Thailand in February
February is another popular month for tourism with warm and mostly dry days both in the north and south. The lower humidity makes it pleasant for sightseeing and outdoor activities such as boat trips, temple tours and beach walks. Warm water temperatures and good visibility also make it an ideal time for snorkelling and diving.
Thailand in March
The weather begins to get warmer in March with average highs of 35 degrees and very little rain, making this time of year ideal for beach holidays. Snorkelling and diving are still great with water temperatures reaching highs of 29 degrees.
Thailand in April
April is one of the hottest months of the year in Thailand. Make sure to drink plenty of water and lather on the sun cream as temperatures can rise to 40 degrees. Songkran, one of Thailand's biggest festivals, takes place in April. A celebration of the Thai New Year, Songkran is famous for its nationwide water fights – a wonderful way to cool down.
Thailand in May
Temperatures remain just as warm in May but with increased humidity and heavier rain.
Thailand in June
Rain becomes more frequent in June so remember to pack an umbrella or rain mac as well as comfortable shoes that won't slip. Despite the rain, days will remain humid and warm with temperatures of around 29 degrees.
Thailand in July
Weather in July is similar to June, with slightly heavier rainfall.
Thailand in August
August is typically the wettest month of the year. A perfect opportunity to tick those indoor activities off your list – temples, museums, art galleries and malls are perfect pastimes come rain or shine.
Thailand in September
Rain eases in September except for the Andaman coast (where it is at its wettest!) If the rain doesn't bother you then September is a great time to visit as long boat races, held on many rivers nationwide begin, offering an electric atmosphere.
Thailand in October
Temperatures start to drop in October as rainfall begins to stop. Though weather can still be unpredictable, it is an ideal time to visit Thailand as crowds lessen. If travelling to the north, the Naga Fireballs of Nong Khai are a must-see. A strange phenomenon that appear towards the end of the month, the Naga Fireballs are mysterious balls of fire that erupt from the Mekong River.
Thailand in November
The dry season is well underway in November, with moderate temperatures and plenty of sunshine. This is the best time to visit the Andaman coast as it provides hours of sunshine and wonderful temperatures.
Thailand in December
December is another popular month for tourism thanks to the great weather across the country. Temperatures are neither too hot or too cold and there is very little rainfall. Escape to paradise on a cruise to Thailand.