After travelling the world or taking a long, overdue holiday, being able to look back through the photographs allows us to keep reliving those once-in-a-lifetime experiences. Although most of us take countless pictures while travelling, it seems a lot of us keep our holiday and travel snaps stashed away, rather than displaying them proudly in our homes.
But alongside framing a couple of photos in the hallway, why not get creative? Read on to find out some unique ways you can display your favourite travel snaps in your home.
Display them above your workspace
If you have an office or study workspace at home, consider hanging your pictures above it. What better way to have a break from your work than by reminiscing about your favourite travel moments?
"I have my favourite photographs made up into A3 sized prints for my study wall," says blogger Fiona from London Unattached. "It is a lovely distraction when I am supposed to be working!"
Just a word of caution - you may find yourself looking at holidays and cruise deals!
Create a feature wall with a map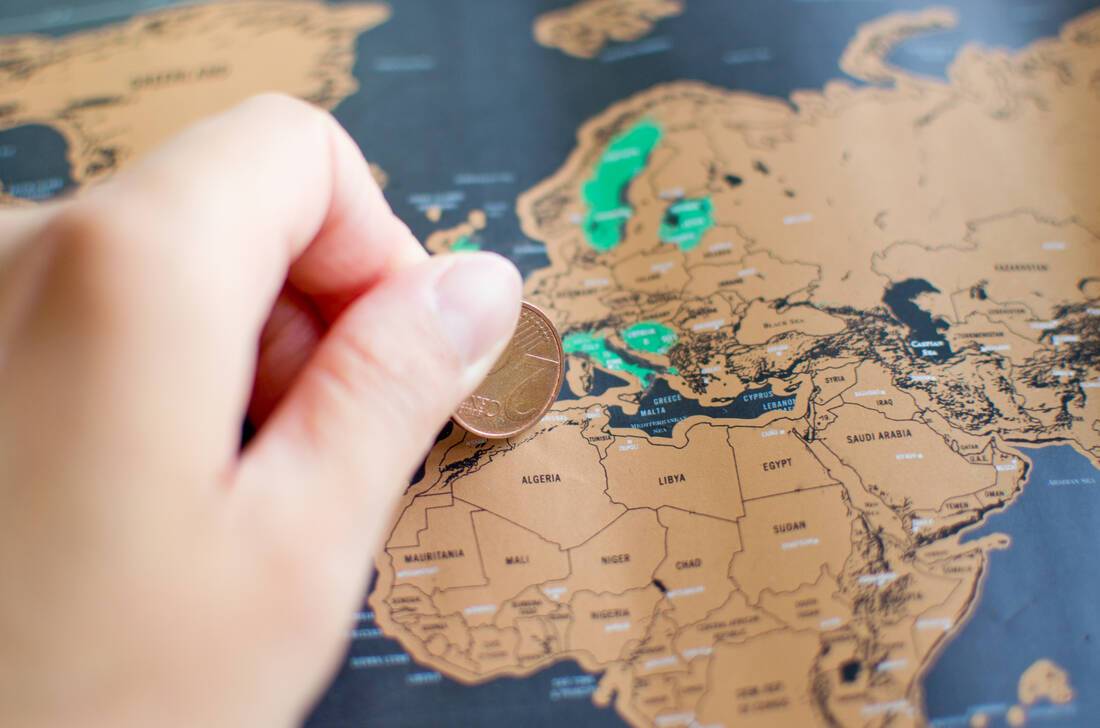 If you're a seasoned traveller, why not add a map into the mix to showcase the amazing places you've explored?
"Hang a big scratch map on a wall and scratch off any countries you've been to," says blogger Jupiter Hadley. "Then add pictures all around it to make a feature travel piece. These pictures don't need to be framed or fancy – we just blue tac them to the wall, so if we revisit a country, we can update the image easily."
Emma from Bee Money Savvy also recommends using a map to create a meaningful wall feature, instead using a cork-board map: "I have a cork-board world map in my bedroom. I add a pin for every new country that I visit and pin my favourite travel photos to the destination too."
Have them made into a puzzle
A thoughtful gift for friends and family or perfect for a quiet night in, Sima from The Curious Pixie recommends turning your favourite holiday snaps into a puzzle.
"Turn them into jigsaw puzzles. They offer hours of entertainment and when completed, you can frame them and hang them up!"
Hang them on string with pegs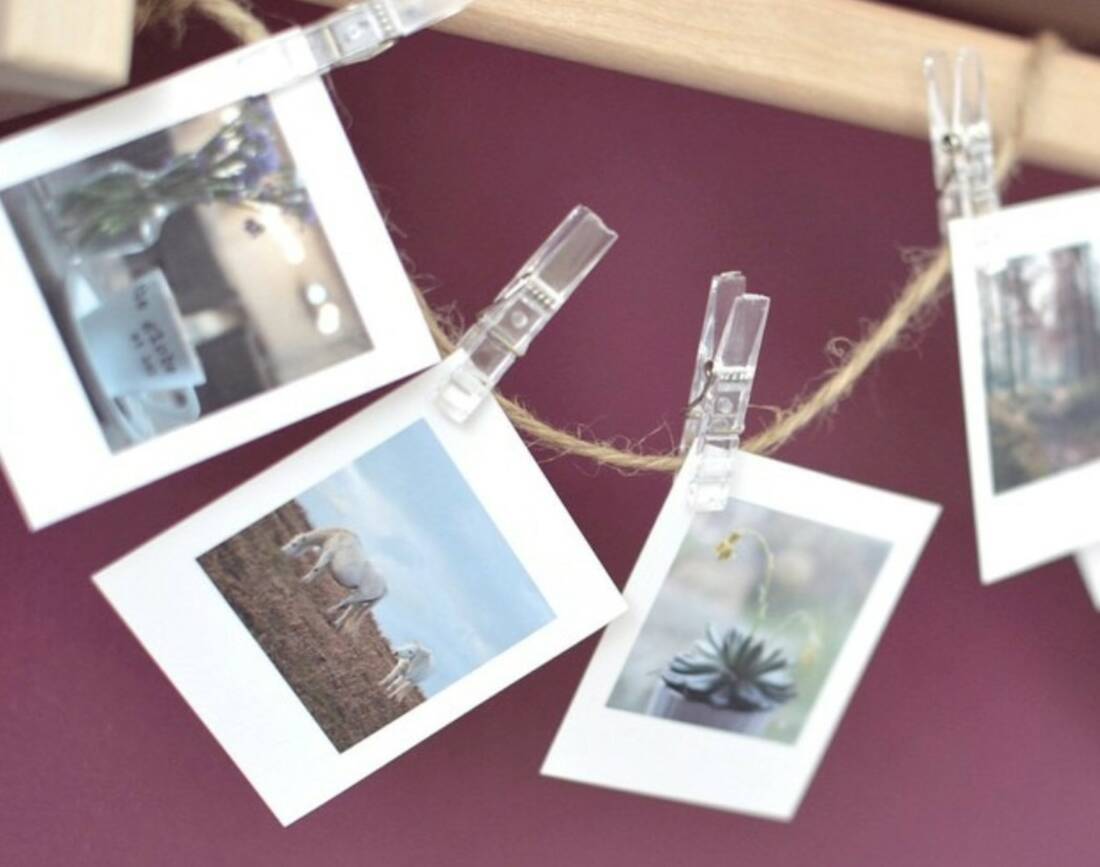 Image credit: Tessa Holly
If you're looking for a unique way to hang your pictures that isn't framing them, why not hang them on a piece of string or fairy lights using pegs?
"I used to have a string with lots of photos from my holidays pegged to it across my room," says blogger Tessa Holly. "It can look really cute and giving them all a white border makes it look more cohesive."
As well as their decorative appeal, picture strings are also a great way of displaying lots of photos at once, without having to put nails in the wall!
Print them on objects around the home
If you prefer not to hang your travel and holiday photos, why not get them printed on objects to place around your home? That way, you'll always have little reminders about your favourite holiday moments as you go about your day.
"I get mine printed onto magnets to go into the fridge. It's a great everyday reminder," says Shy Strange Manic blogger Kariss.
"Have them printed onto fabric and make a memory quilt," Ruth, blogger at Eat Cartwright suggests. Not only do you have a wonderful keepsake to display, you can also pass the quilt on to other family members too.
Cruise Mummy blogger Jenni prefers to have hers printed somewhere she can see it all the time: "I have a lovely mouse mat with a photo of my kids on it on holiday. I look at it hundreds of times each day and see their happy little faces."
A practical way to display your holiday snaps, Roshni from The Wanderlust Within recommends getting them printed on drinks coasters: "They are great talking points and you can get them in cork, glass and stone."
Make a scrapbook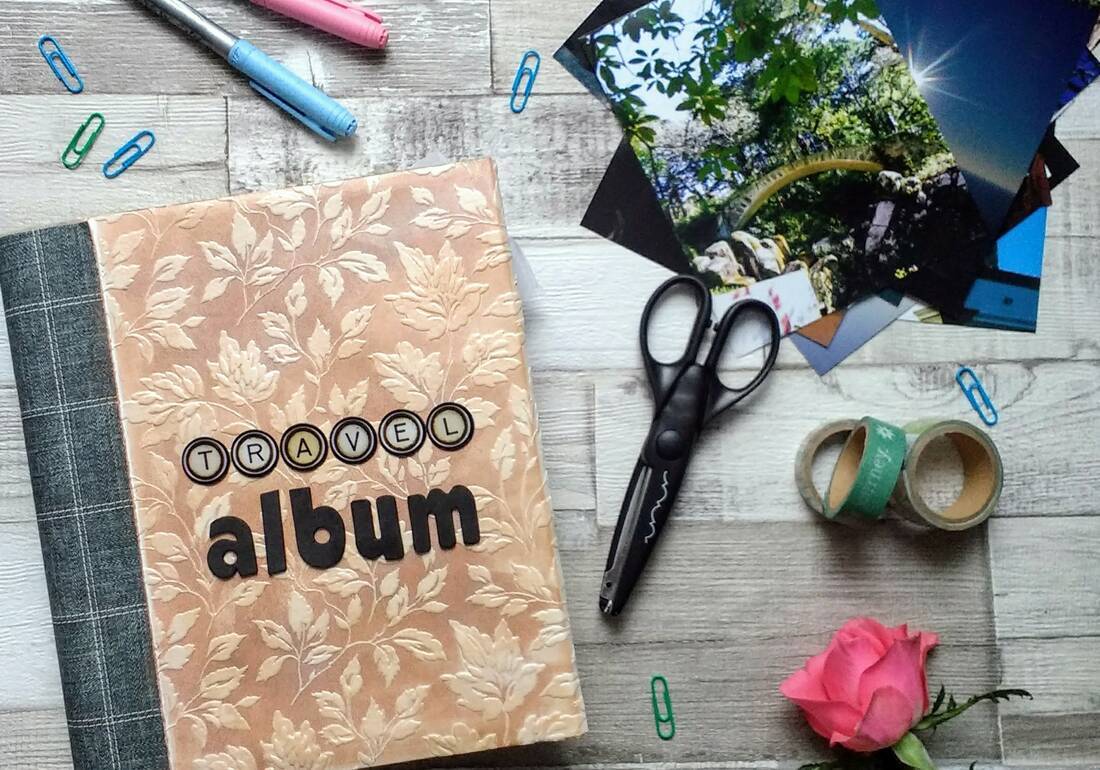 A step up from a photo album, why not create a scrapbook? Oh So T blogger Tori loves scrapbooking as a way to remember extra special travel experiences.
"I have my travel photos in a photo album that I've made into a scrapbook containing all our tickets and receipts we collected whilst away. We put our favourite holiday snaps and in and it's displayed on a shelf in our living room so we can look back on all our memories."
Make a photo calendar
A great way to display your photos is to make them into a photo calendar, says blogger Melanie from Two Plus Dogs. "I choose my favourites from the previous year and make a photo calendar for my husband."
A thoughtful Christmas gift, photo calendars are the perfect present if you never know what to get the seasoned traveller in your life.
The best ways to display travel photographs
Display them above your workspace
Create a feature wall with a map
Have them made into a puzzle
Hang them on a string with pegs
Print them on objects around the home
Make a scrapbook
Make a photo calendar
These are just some of the unique ways you can display your special travel snaps in your home. If you love reading about all this travel photography, we have a variety of articles over on our blog, including 'Wildlife photography tips for beginners' and 'The best destinations for travel photography in the world'.