Caribbean cuisine, with its unique flavours, colours, textures and smells, is delicious and plentiful. The combination of spices, herbs and seasonings make for mouth-watering dishes and texture plays a big part. Make your cruise to the Caribbean unforgettable with our top picks of Caribbean specialities, from plantains to saltfish.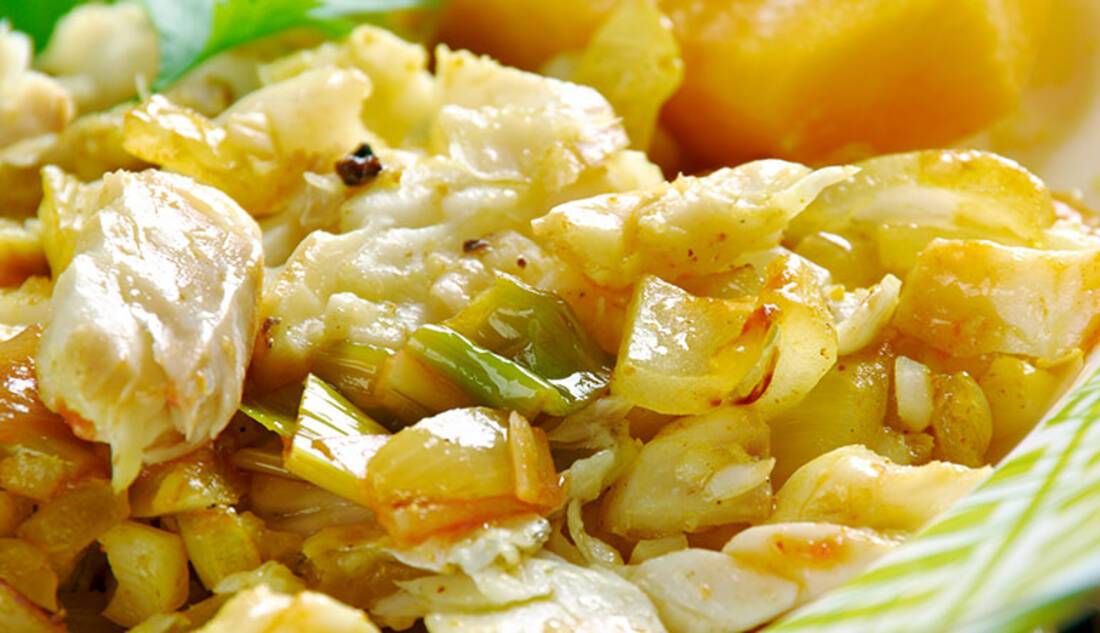 Ackee and Saltfish
A flavoursome dish widely consumed in Jamaica, ackee and saltfish is wholesome and filling. Ackee, a yellow-coloured fruit that is soft in texture and slightly sweet when cooked is combined with salty codfish, carefully selected seasonings and spices, onions and pepper. The result is a delicious dish of strong, unique flavours and textures.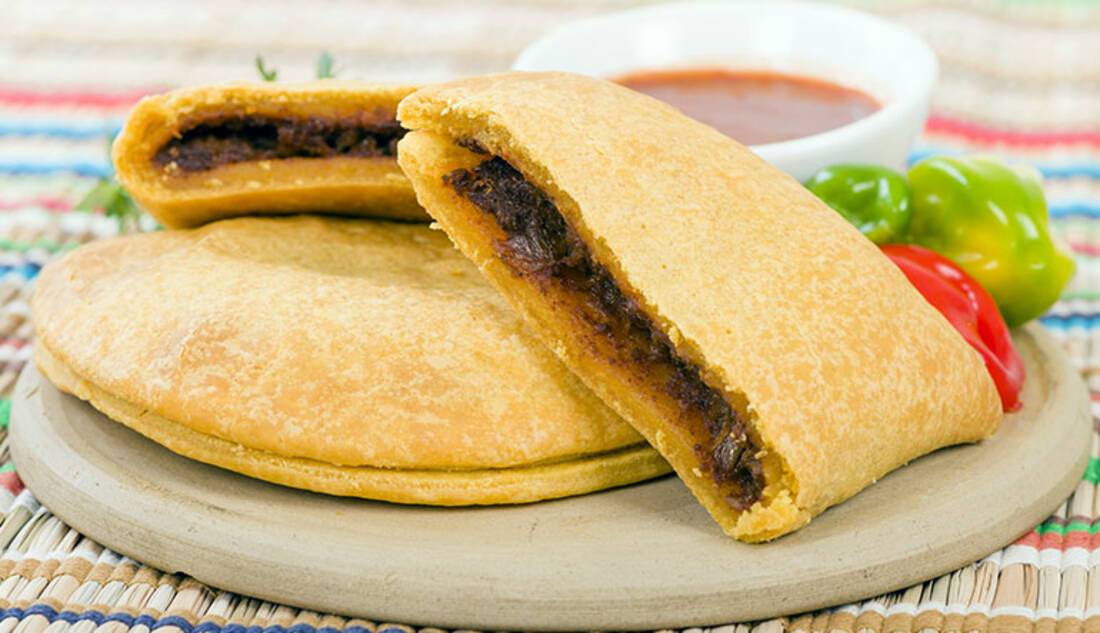 Patties
Another Jamaican delicacy, patties are usually stuffed with savoury fillings such as jerk beef (as above), chicken or saltfish. Ingredients and seasonings vary from patty to patty, but the pastry always flakes in the mouth. Patties are the perfect snack to indulge in when combined with potatoes.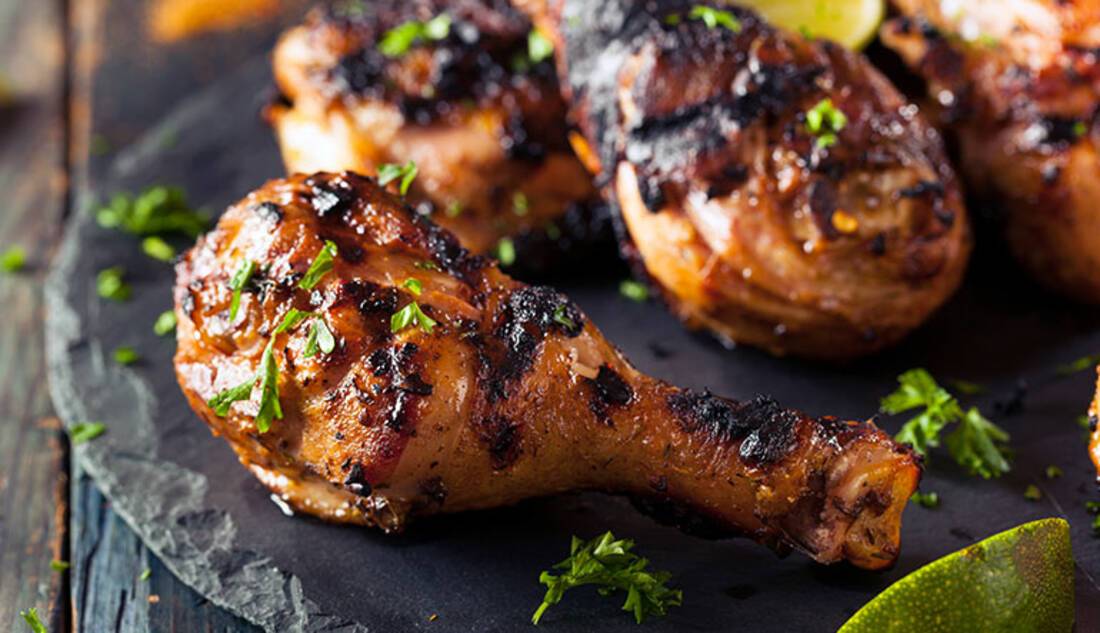 Jerk Chicken
Perhaps one of the most well-known Caribbean dishes, jerk chicken is a delicacy that uses a range of fiery peppers and spices. Scotch bonnets, nutmeg and pimentos are rubbed into the tender chicken and either roasted or barbecued for an intense flavour and succulent texture. There are many variations of flavourings and the meat isn't always chicken, but the result is always a popular option.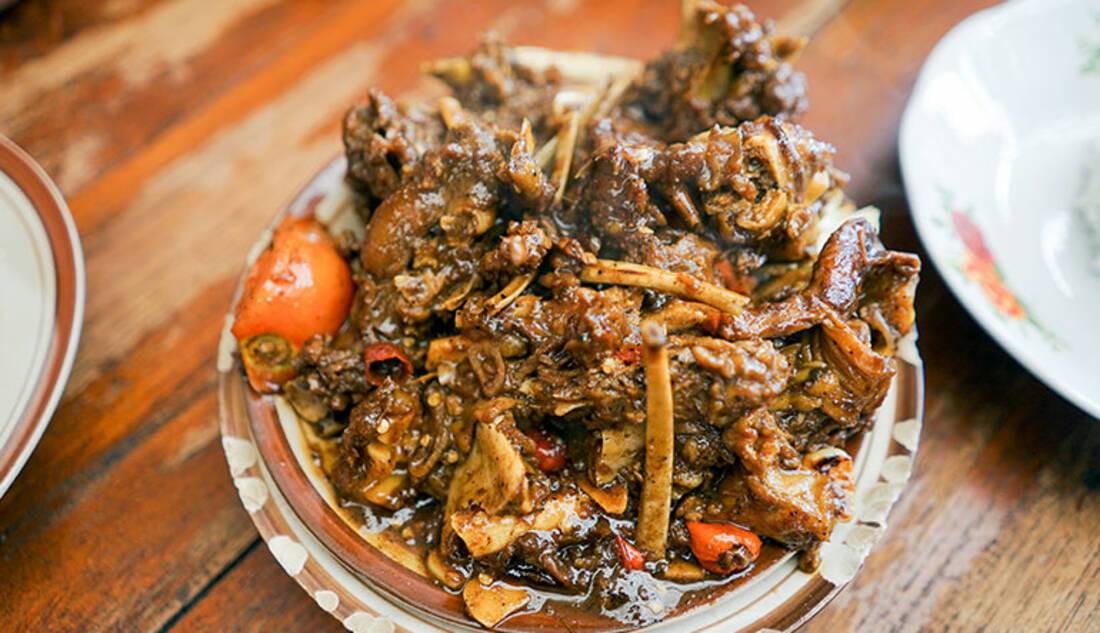 Curry Goat
With deep roots in Asia, curry goat is a popular Caribbean dish thanks to its big flavours and succulent texture. The goat meat is slow-cooked in spices and seasonings and served piping hot alongside rice and peas or potatoes. When the meat is falling off the bone and melting in the mouth, that's when curry goat is at its best.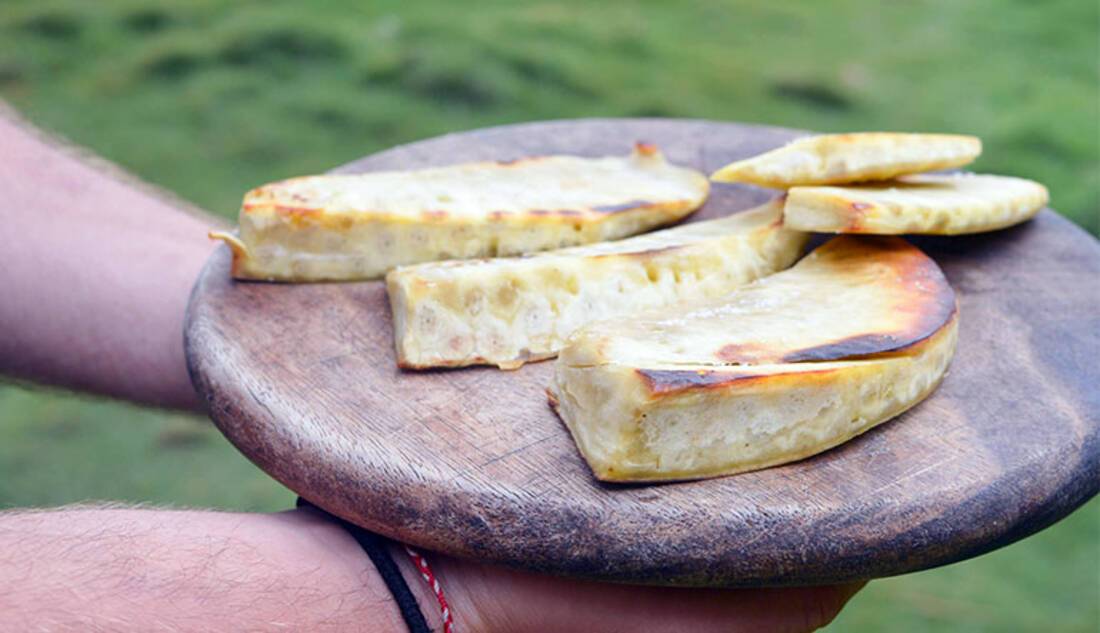 Breadfruit
In the Caribbean, the breadfruit is considered a wonder food. High in protein, filling and energising, the fruit is usually peeled or chopped, boiled or roasted and served as an accompaniment to a dish. Though soft in texture, breadfruit can also be fried and made into chips.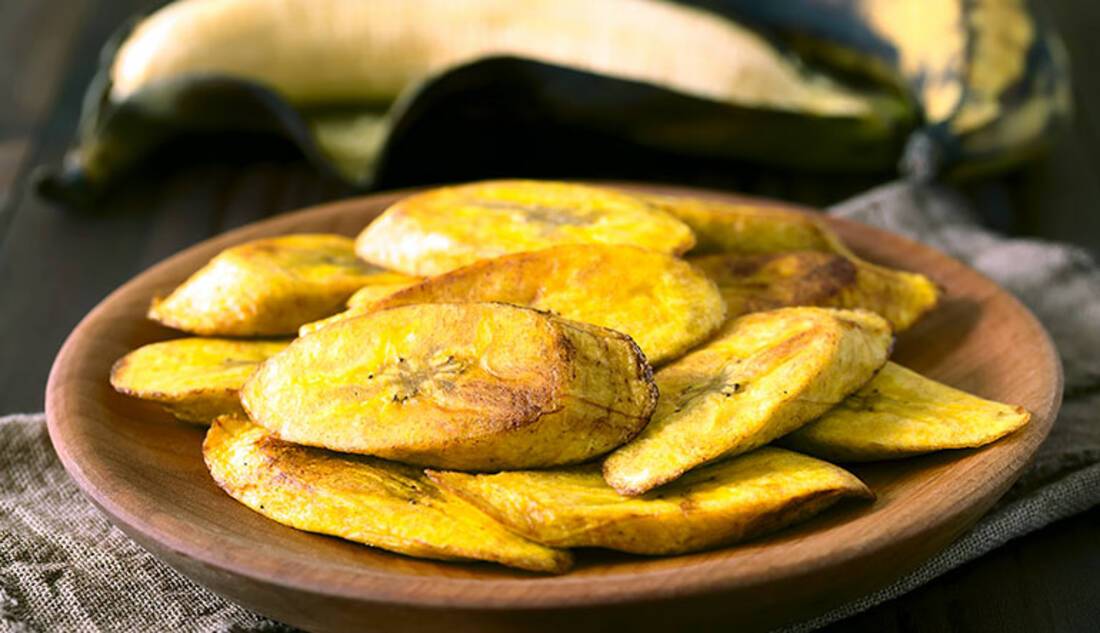 Plantains
Regularly mistaken as bananas (though strictly speaking plantains must be cooked before eating), plantains are widely used as the perfect accompaniment to any Caribbean dish. When cooked, plantains have a sweet taste and a starchy but soft texture. The fruit is usually cooked to perfection and served alongside chicken and rice. Its sweet flavour counterbalances savoury elements of a dish and makes for a super tasty but filling addition.