A city at the forefront of development and design; Dubai is one of the fasting growing cities on Earth, generating more innovative lures than anywhere else. Now it has been revealed that two new artificial islands will be created.
The two luxury man-made islands are expected to be finished in 2020, offering yet another luxurious amenity to the city. Sitting either side of the iconic Burj Al Arab, they are to be designed for families and luxury travellers.
It is believed that Dubai will spend AED 6.3 billion (£1.3 billion) on the new resorts as they aim to attract an extra 20 million visitors by the time the city hosts the 2020 World Expo exhibition. The project itself will be spread over four million square-feet across the two islands, with one encompassing an entertainment family-based brief and the other, a luxury and exclusive resort.
Marsa Al Arab – the name of the new islands – will include 140 villas, a water park, hotels, waterfront apartments and a 1,700-capacity theatre, with construction to commence in June.
This is certainly not the first time that the pioneering Persian Gulf city has pushed the boundaries when it comes to cutting-edge tourism. They have created 'The World' – a 300-island man-made archipelago in the shape of the world's continents; as well as the famous Palm Jumeriah, an artificial island shaped like a palm tree which is home to hotels, villas and apartments.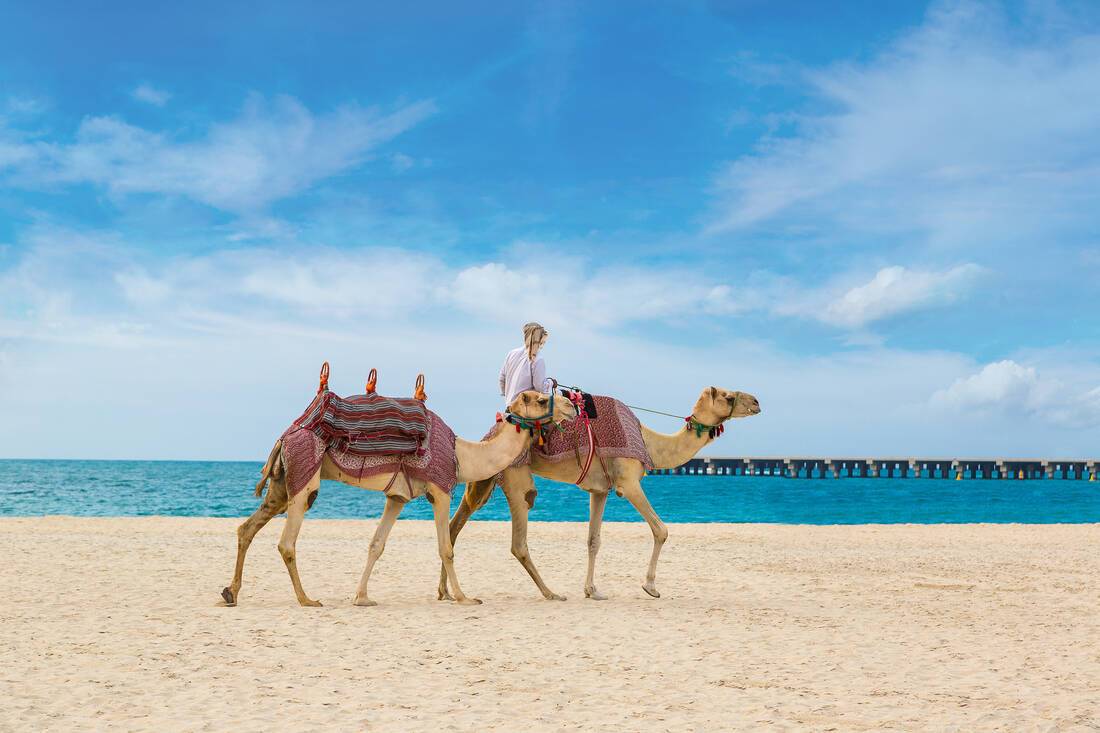 Nothing is understated in Dubai. From the supercar fleet of police cars, to the burning desire to set as many World Records as possible. In honour of that, why not check out some of the most staggering innovations adopted by Dubai to attract more and more visitors.
Innovative Dubai
Dubai's own font
Thanks to the work of Microsoft Gulf (the regional division of Microsoft in the area) and Sheikh Hamdan bin Mohammed bin Rashid Al Maktoum, the crown prince of Dubai, the city has its very own font.
The prince called the font a "unique project that reflects heritage and culture" of the United Arab Emirates. The font is available as part of Microsoft Office 365.
The world's largest shopping centre
The Dubai Mall is more than a place to just pop and get a new pair of jeans. It is a miniature town that cannot be fully appreciated in one day alone. Boasting an ice rink, dinosaur skeleton, indoor theme parks, 1,200 stores and 150 food outlets, this is rightfully the world's largest shopping centre.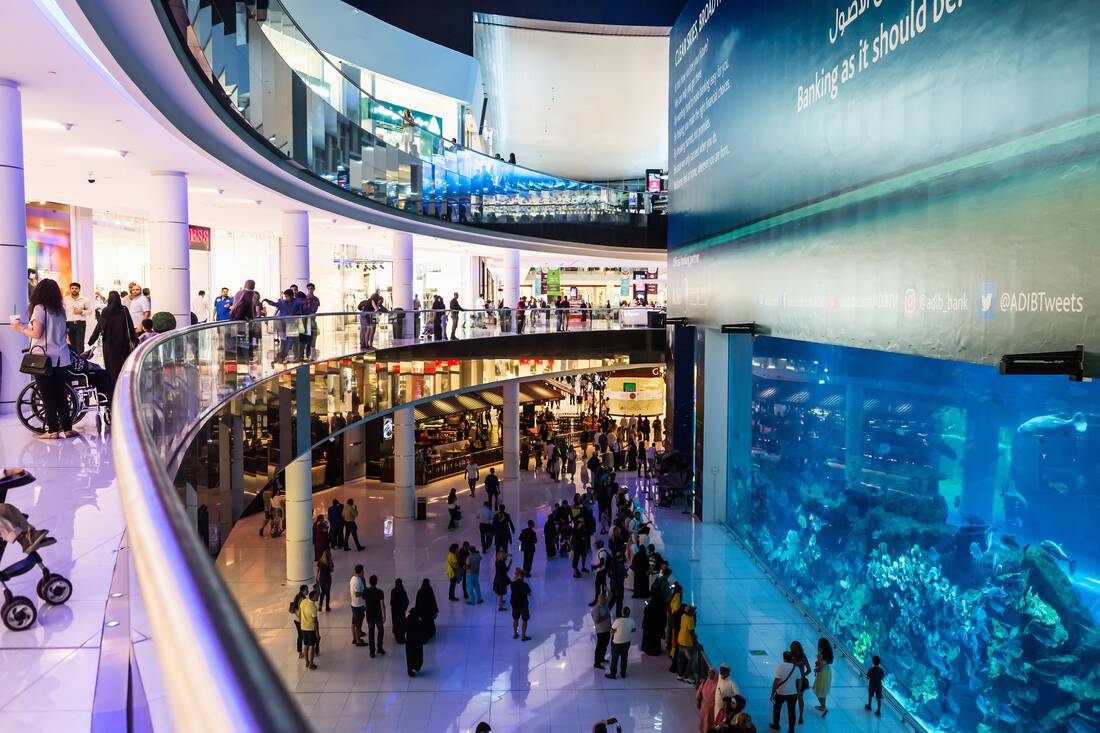 You can even dive with sharks in the centre's very own aquarium and underwater zoo. The 10 million litre aquarium offers you an unforgettable experience, as you dive into the tank alongside 750 sharks and an array of fish and sea life. This is also home to the world's largest collection of sand tiger sharks, where anyone over the age of 10 can get face-to-face with these remarkable animals.
A 23 carat ice cream
Or if you're feeling hungry, why not just try it in your ice cream? At Scoopi Café you can get ice-cream worth AED 3,000 – the world's most expensive ice-cream. Made with vanilla bean from Madagascar, saffron, rare black truffles and edible 23-carat gold served in a Versace bowl and spoon, which you do get to keep.
Lavish, luxurious, ludicrous. The city is like few others on the planet. Experience pioneering technology, design and development on all inclusive cruises to Dubai and you will see things that you didn't think were humanly possible.