Famous for being home to the Antoni Gaudi's Sagrada Familia, the coastal city of Barcelona is a cultural haven. Its architectural gems date back some 2,000 years, with its food scene also having developed vastly in recent years. As well as being renowned for its Michelin-star restaurants, Barcelona is a great city in which to eat on a budget. In this article, we'll share our top tips for eating cheap in Barcelona, with advice from local experts.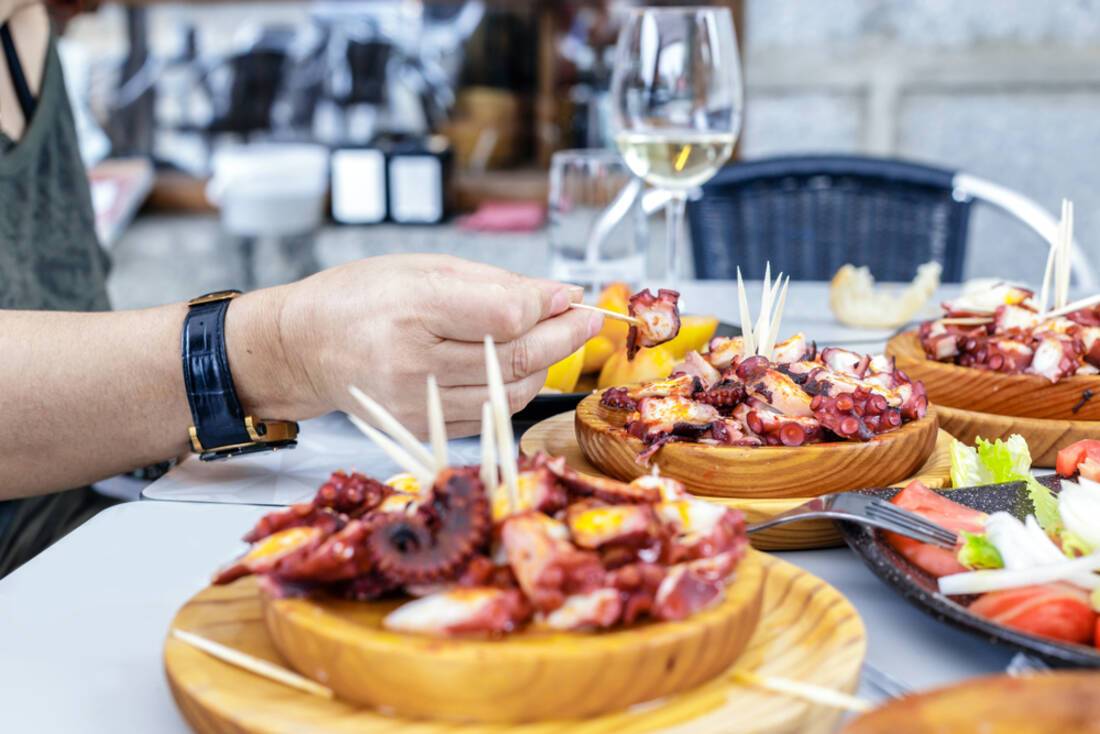 The region of Catalonia has a strong reputation for its cuisine. Albert Adria, one of Spain's most celebrated chefs, and Catalonian chef Carles Abellan were among many who pioneered Catalan cooking using simple and flavourful ingredients. Due to Barcelona's proximity to the sea, fish and seafood feature heavily on menus in the city. From paella and octopus to tuna and langoustines, you'll struggle to find a tapas menu not serving fish. For carnivorous travellers, the selection of cured meats on offer in this glorious city is rich and abundant. Choose from Spain's speciality, jamon, either cured with a piece of crusty bread or stuffed into a croqueta. If you like your meats to have a bit of spice, chorizo is also abundant throughout Catalonia and Spain.
To find out more about the food culture of Barcelona, we spoke to Barcelona Eat Local, a small, family-owned business specialising in food tours of Catalonia. Barcelona Eat Local was founded in 2015 by couple Marina and Andre, who fell in love with the city and its foods. Both are avid travellers and self-confessed foodies, and while showing around friends who were visiting the city and seeking the best places to eat, the duo came up with the idea of starting small food tours to guide visitors through the local cuisine.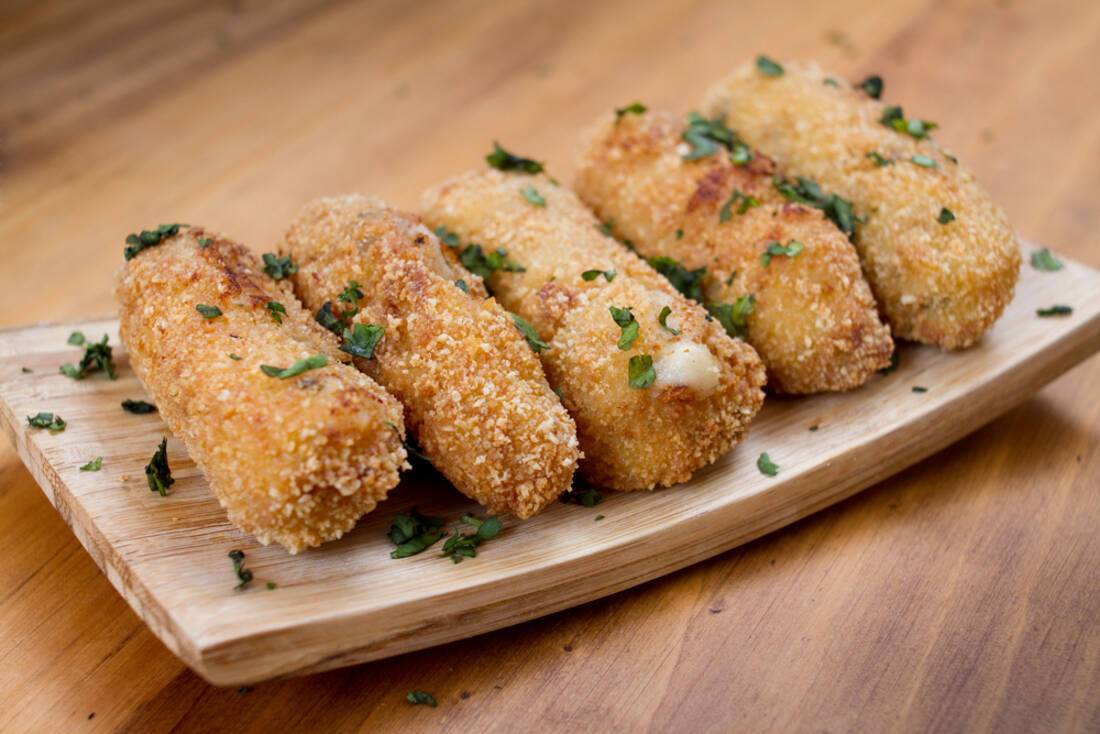 "Barcelona has always been the main port within the Mediterranean basin," said Marina and Andre, "and as such a city of passage and a place where different cultures have converged for years, Romans and Arabs lived here for many years in the past. To date, the city hosts most of the Michelin starred restaurants in Spain and keeps adapting to culinary trends without losing its unique identity and passion for food. Surrounding wine regions and agriculture certainly help.
"Barcelona ranks #11 within the world foodie destinations vis-à-vis its Michelin stars. But that doesn't stop there, as there are plenty of restaurants, tapas bars and food stalls that strive each day to serve the best of local gastronomy, which is celebrated through traditions, entertainment and by especially by a culture of sharing foods, the famous tapas tradition."
We asked Marina and Andre to share some of their top tips for eating cheap in Barcelona.
Head to local markets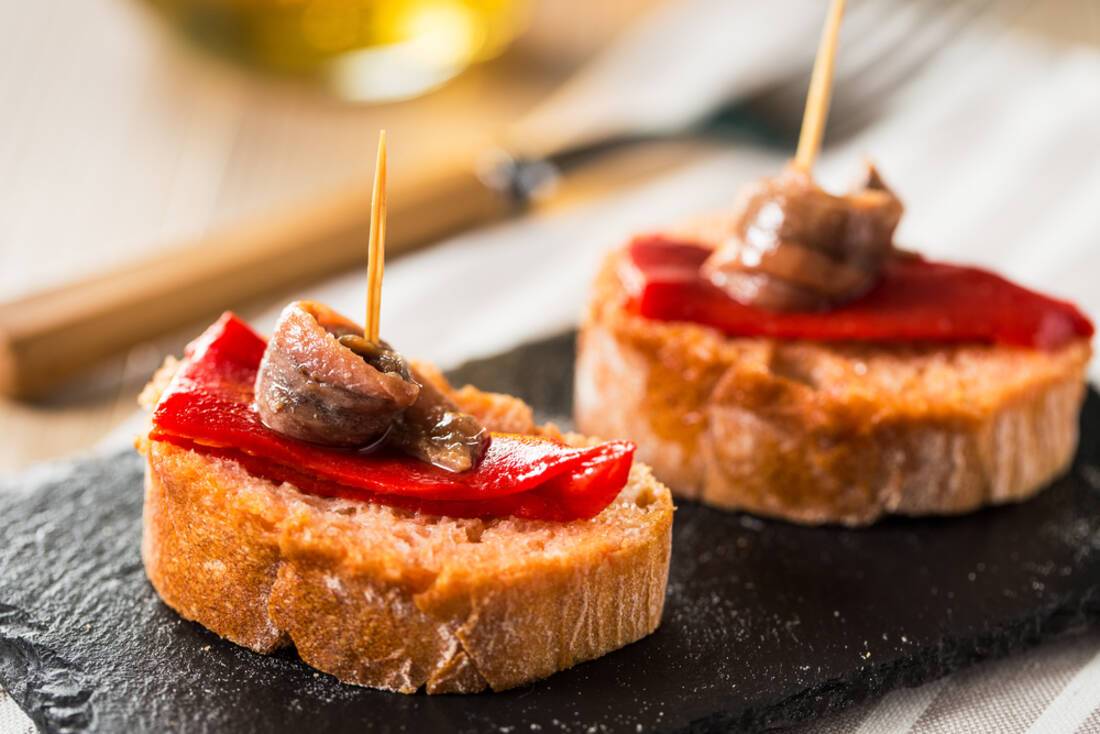 "To eat in Barcelona on a budget requires a bit of planning ahead, but the experience can be quite rewarding. First of all, dive into local markets, you might have heard about La Boqueria, but there are plenty of others strategically located in the city. For 2.5 euros, you can eat a cone full of manchego cheese and cured meats or cod fritters, freshly squeezed juices are available for a similar price., For a full meal, hit any bar inside the market and it shouldn't be difficult finding a menu in English. Select a few tapas to share and factor around 8 euros per person."
Choose the menu del dia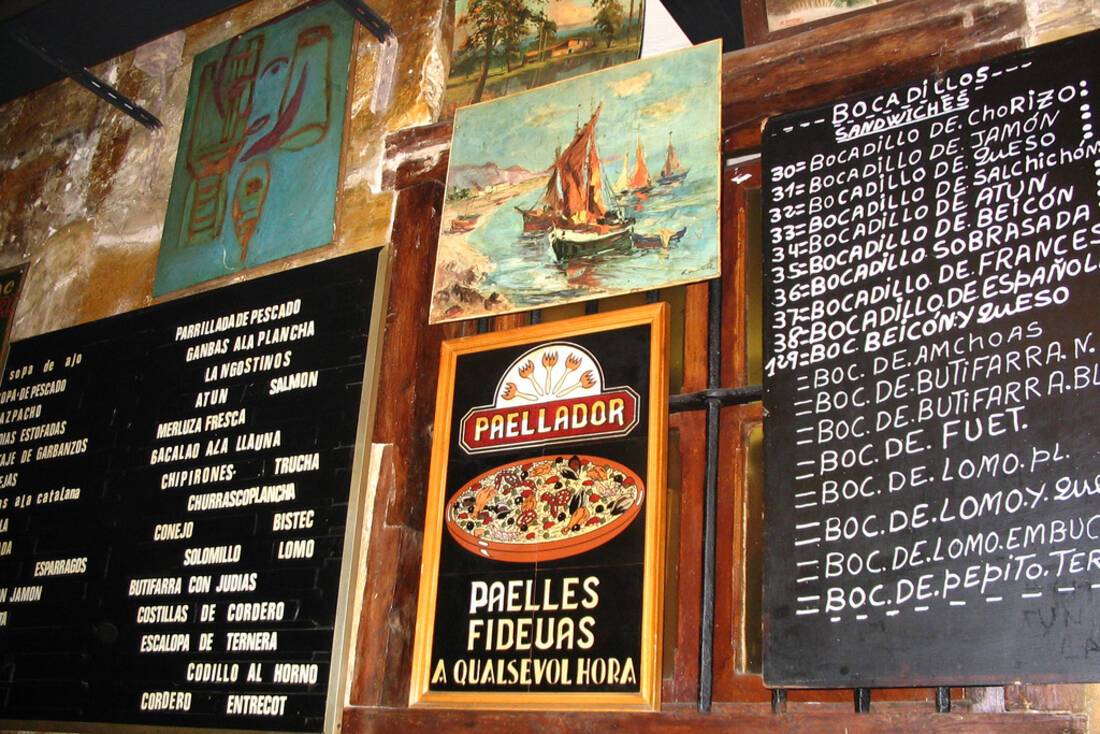 Another of Marina and Andre's top tips is to seek out the menu del dia, which is a cheaper lunchtime menu. "You can eat 'Menu del dia' (daily menu) in most restaurants in town for around 9 or 10 euros, including a drink and dessert.
In short, Marina and Andre's final tip for eating on a budget is to "avoid mainstream areas, walk a few blocks away and you'll enjoy the local vibes for a very affordable time."
Must-try dishes in Barcelona
Jamon croquetas
These creamy breaded bites of loveliness are a must-try when visiting Barcelona during your cruise holiday. They are a staple of Spain's tapas scene and (thankfully) are easy to find on the menu. But croquetas with cured ham (jamon) are the most traditional, lightly breaded and fried with bechamel. Be warned – they are incredibly moreish!
Bocadillos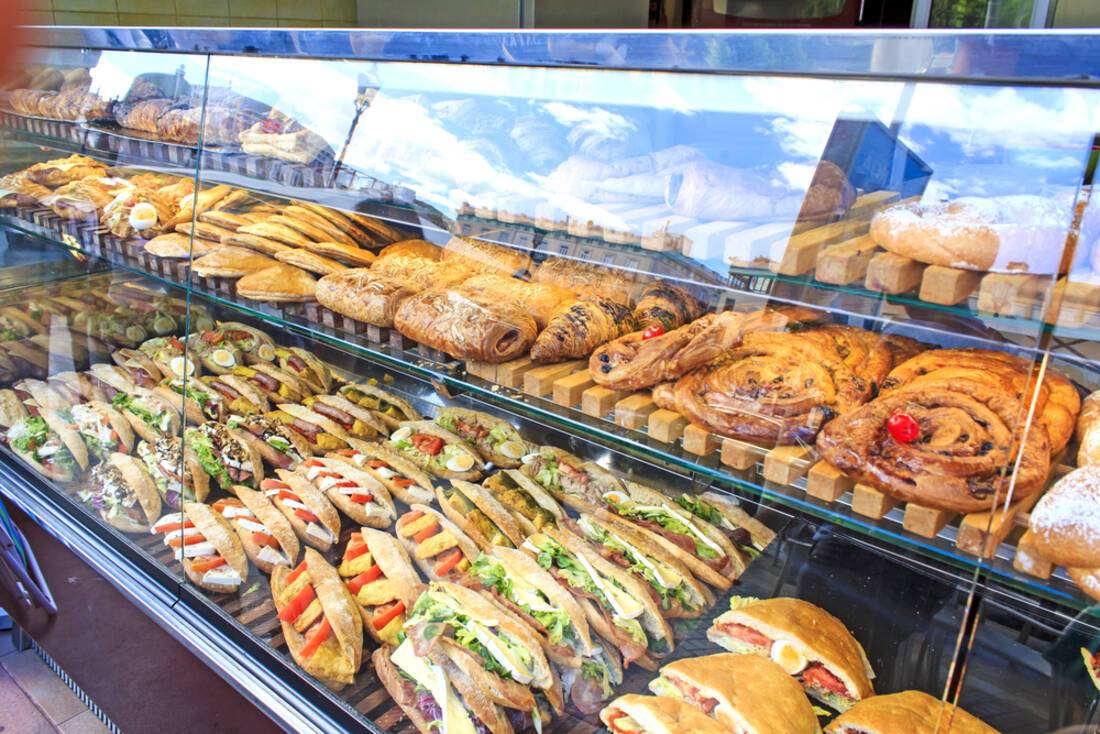 Bocadillos are sandwiches filled with delicious local ingredients like chorizo, cured ham and seafood. They are the perfect accompaniment to an afternoon beer or glass of wine and can be found throughout Barcelona at lunchtimes.
Tortilla
Creamy, full of flavour and the ideal dish to share, tortillas are one of Spain's most beloved dishes. It is made using potatoes and eggs, and many locals will tell you that these should be the only ingredients. However, many restaurants serve variations including chorizo, peppers and onions.
Pimientos de Padron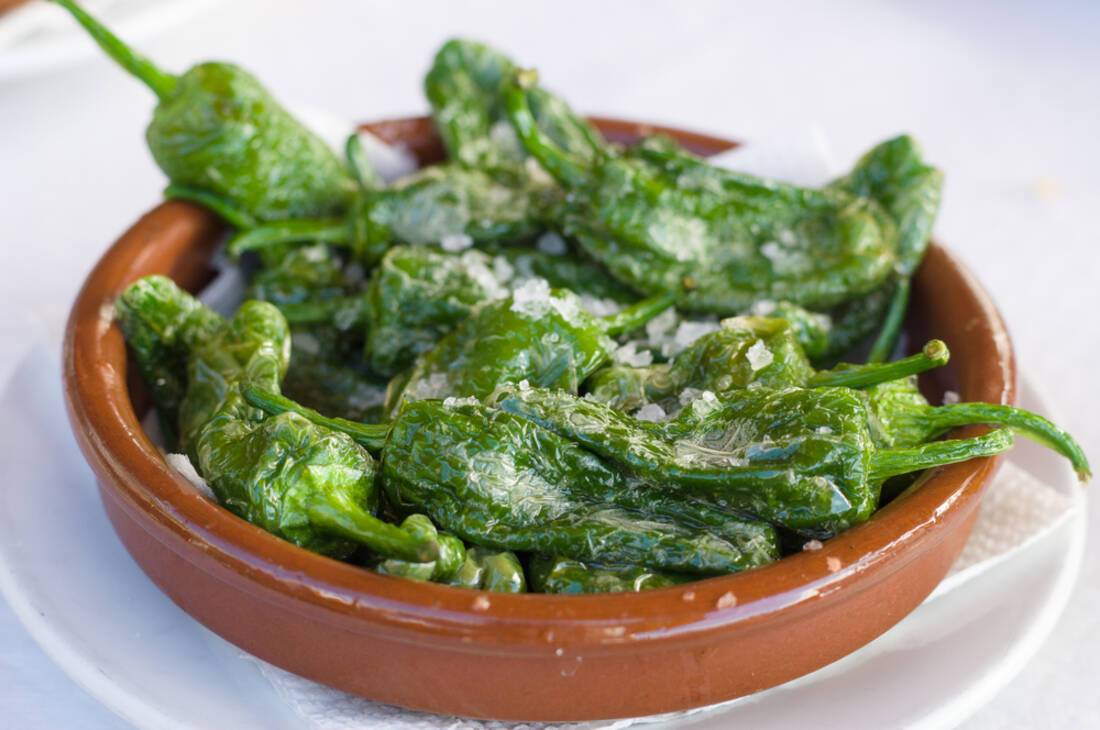 Another popular dish on tapas menus, pimientos de padron are small green peppers originally from the vegetable's namesake town in Galicia, northern Spain. These delicious little peppers are traditionally served with salt and go perfectly with a glass of local wine. Look out for the occasional fiery hot pepper that lurks among the bunch!
Patatas bravas
Vegetarians, rejoice! Patatas bravas are one of the most delicious dishes to try in Spain. Potatoes are cut into cubes and deep fried in olive oil before being smothered in a spicy red sauce traditionally made with red peppers, paprika, chilli and tomatoes. Alternatively, patatas aioli are made with a garlicky mayonnaise sauce and are also extremely tasty.
Navalles
Navalles in Catalonia (or 'Navajas' in Spain) is a local delicacy made with razor clams. Not dissimilar to other clam dishes, this delicious seafood is simply served with garlic, salt and olive oil, allowing you to savour the fresh flavour of the razor clams.
Tempted to visit Barcelona on your next holiday? Take a look at our last minute cruise deals to start planning your holiday. We have many itineraries incorporating stopovers in Barcelona, so there's plenty of time to see the sights and taste all of the delicious food the city has to offer.
If you are visiting Barcelona and want to get a deeper insight into local gastronomy while enjoying delicious bites, you can book a tour with Barcelona Eat Local Food Tours using discount code ROLCruise.
Image credits: JHiker