Just recently, I was lucky enough to experience an 8-night Fred. Olsen Cruise Lines cruise. Into the Heart of Spain & Bordeaux is one of Braemar's most popular sailings and I can certainly understand why. Here is my diary from my time aboard Fred. Olsen's shortest ship...
Day 1 – Southampton, United Kingdom
With this being our very first cruise, we felt a little daunted with the prospect of embarkation. Little did we know that there was absolutely nothing to worry about. We found our berth at Southampton's QEII terminal promptly and before we knew it, we were on the ship. The check-in process was effortless and super quick and the staff friendly and exceptionally welcoming (we later learnt that this would be a common theme throughout our cruise!). We were able to head straight to our cabin where our luggage was waiting for us, meaning we could unpack in no time at all, truly making our cabin feel like a home from home.
Day 2 – At sea
Our very first full day aboard Braemar was at sea, which gave us an excellent chance to get to know her a bit better. Refitted in 2017 but originally built in 1993, Braemar joined Fred. Olsen Cruise Line's fleet in 2001. She was later stretched in 2008, which created extra space for more cabins and large, luxurious public rooms. With 485 cabins, Braemar can accommodate up to 929 passengers which, combined with the attentive staff (of which there are approximately 371), allows for an intimate, friendly feel. When finding our bearings on the first day, one thing that stood out to me time and time again was the level of comfort provided across the ship. In the suites, leisure facilities, lounges and bars, comfort is at the forefront, with plush cushions, cosy duvets and snug sofas. What's even better is that there are so many of them! Meaning you never have to fight for a sun lounger, armchair or seat.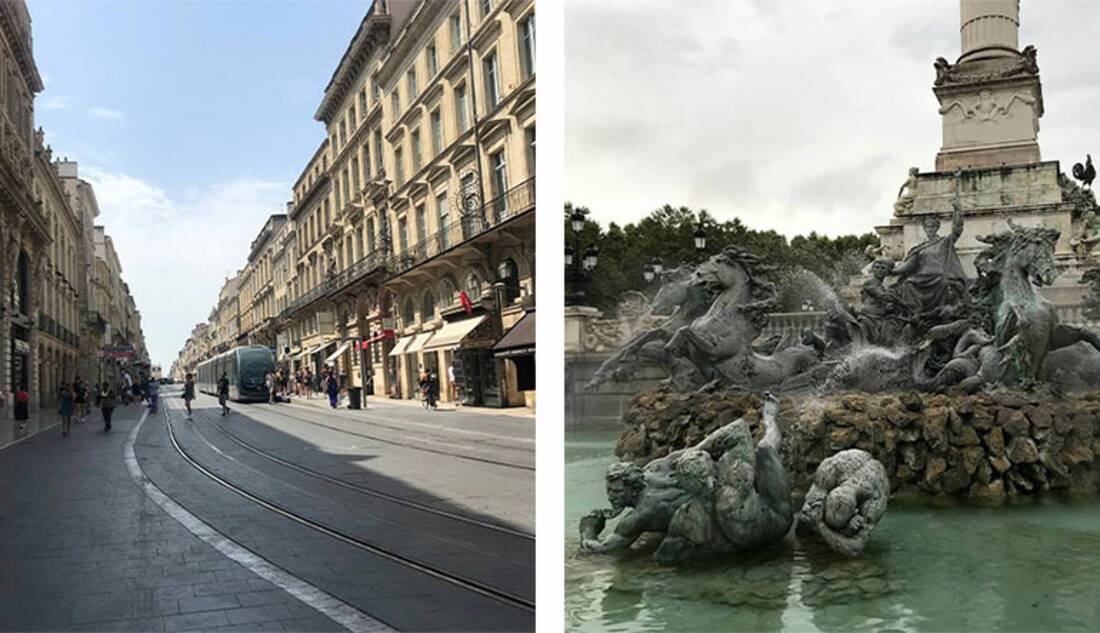 Day 3 – Bordeaux, France
We arrived in Bordeaux, France at approximately 2 pm. Again, as first-time cruisers we were unsure of the disembarkation process. But as with embarkation, we had absolutely nothing to worry about. Nick Cosslett, Braemar's Cruise Director, explained in detail exactly what would happen, and we found ourselves wandering around Bordeaux shortly after.
Bordeaux is a very vibrant, energetic city in the southwest of France. It is at the centre of a major wine-growing and wine-producing region and remains a significant influence on the world wine industry. Although infamous for its grapes, Bordeaux is home to many other equally exciting attractions. During our time there, there was a music and dance festival organised by the association "Dance avec nous". The festival, aptly named 'Let's Dance on the Riverbanks' offered an opportunity to learn and practice a vast range of dance genres including rock 'n' roll, salsa, country and swing along the riverbanks of Bordeaux.
Every time we headed back to the ship following a trip to shore, we were welcomed by name, greeted with a beaming smile and helped with bags. Throughout our entire Braemar experience, the crew were faultless. Staff were consistent, their attention to detail enviable, so very attentive and they knew what we wanted before we even did. But most importantly, they remembered my drink of choice!
Day 4 – Bordeaux, France
A rainy morning in Bordeaux was spent wandering around the city centre, taking in the architecture and discovering the history of Monument aux Girondins. Built between 1894 and 1902 in honour of the Girondins, a group of moderate, bourgeois National Assembly deputies during the French revolution, the Monument aux Girondins features a riot of horses. This 12-hectare square monument is the largest in Europe and is one of the most photographed sites in the city of Bordeaux.
We left Bordeaux mid-afternoon, setting sail for Santander, Spain. The time at sea provided a great opportunity to check out the on board entertainment. There are five lounges and bars; Coral Club, a fantastic venue for daytime activities such as bingo and general knowledge quizzes, Bookmark Café, a lovely quiet area to enjoy a strong coffee and some delicious Fred. Olsen chocolates, Marquee Pool Bar, for when you need a frozen mojito in between dips in the pool, The Observatory, the perfect spot to watch the sun go down and the Neptune Lounge, the epicentre of entertainment where concerts, lectures, cabaret shows, magicians, comedians and much more delight.
There's so much to do during the day too. The Atlantis Spa offers a fabulous way to relax with a sauna, steam room and lots or treatment rooms. If you fancy a spot of shopping when at sea, the Boutique and Port shops have ladies' and gentlemen's' clothing, accessories, cosmetics, jewellery and watches as well as necessities such as toiletries and sun cream. The Fitness Centre and swimming pools keep you active while the Arts, Crafts & Card Room allows you to play games, cards and organised activities.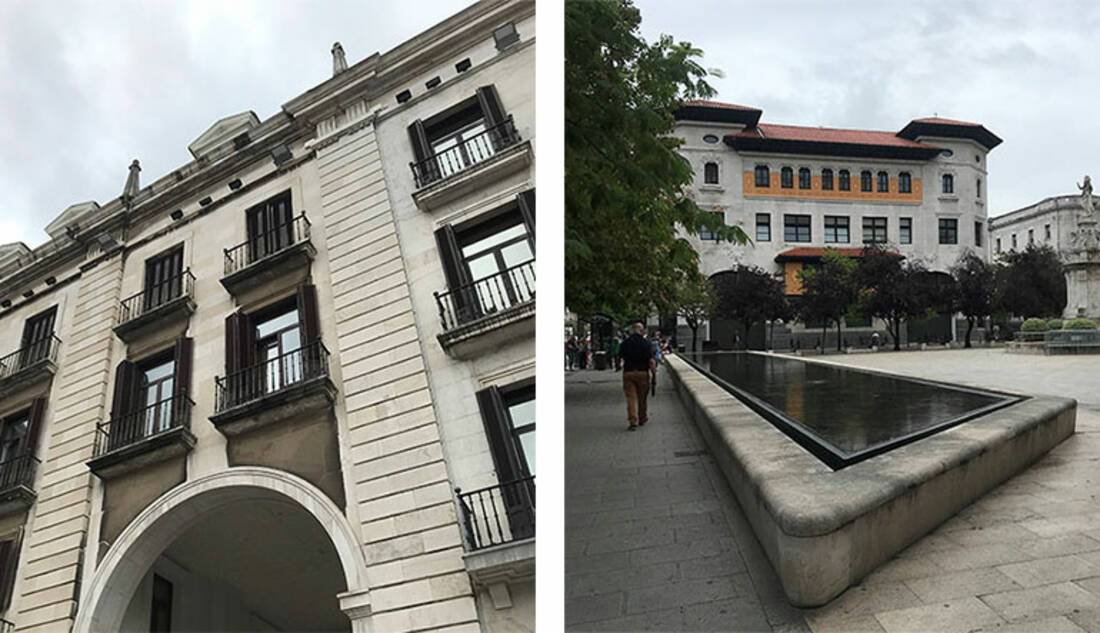 Day 5 – Santander, Spain
Upon arriving in Santander, we were informed that the Braemar would adopt a Spanish theme with Spanish tapas, Sangria and games being just a few notable additions. The Spanish tapas was simply delicious, as was all the food on board. The Thistle Restaurant was our allotted restaurant. Situated on Deck 4 at the base of the Atrium, Thistle is the ships largest restaurant offering two sittings of 6.15pm and 8.30pm. Here, I enjoyed many delicious options but the most memorable was the lobster risotto – it was incredible, and I highly recommend. Other dining options include the Grampian Restaurant, The Grill and Palms Café. Palms Café is a buffet and a fantastic choice when you're not sure what you fancy!
With just a few hours in Santander, we quickly disembarked and headed to the city centre. Santander is the capital of the Cantabria region and is steeped in history with the first mention of it dating back to 1068. A must-see is the Mercado de la Esperanza, a lovely market where many locals frequent for fresh fish, seafood, dairy, fruits and vegetables.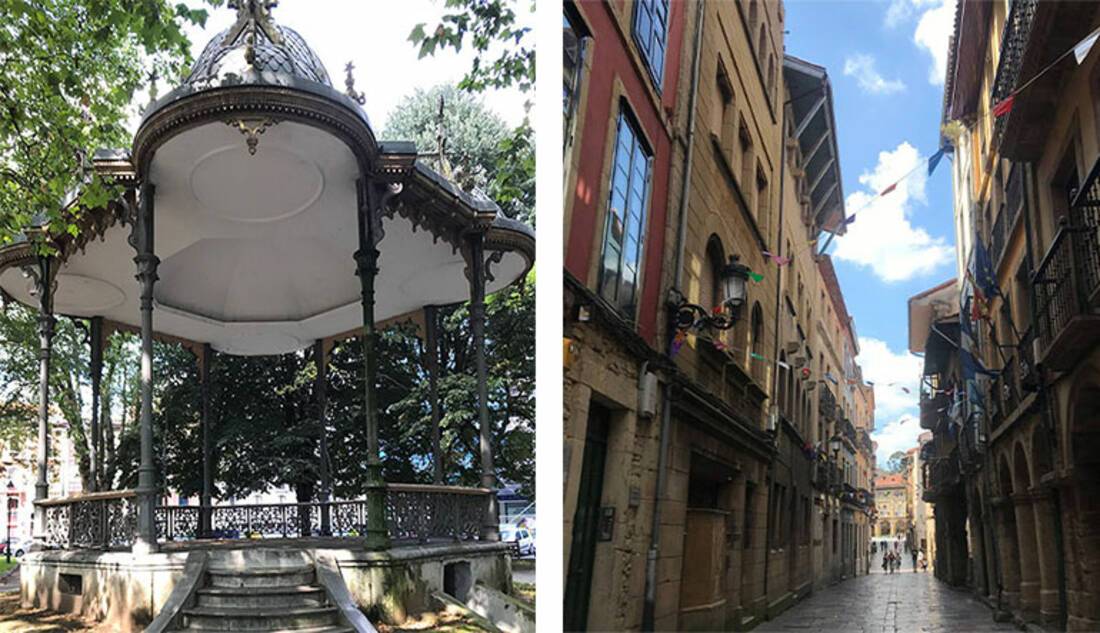 Day 6 – Avilés, Spain
On day 6, we arrived in Avilés, Spain, a beautiful town in the Principality of Asturias. Here, we sat in the market square watching the world go by with the sun shining down on us. We thoroughly enjoyed a tourist train run by a company called FUNFEAS. For just €2 we were transported around Avilés which allowed us to see just how beautiful it truly is.
After a day of exploring, we headed back to Braemar for an evening of entertainment. The entertainment aboard Braemar is abundant, with something to wow you at every turn. During our eight nights away, we were delighted by magician Davey McAuley, The Braemar Show Company, Funky Blue, comedian Lloyd Hollett, the Fred. Olsen crew (in their very own crew show!) and the captain, Captain Jozo Glavic. The Captain's Cocktail Party was a real highlight! Held on a formal night, guests dress up in their finest wears to dazzle the Captain at the intimate event held in the Neptune Lounge.
Day 7 – At sea
Following an announcement from the Captain on day 6 regarding approaching adverse weather conditions, the decision was made to sail to Honfleur (rather than La Coruna) and so day 7 was spent at sea.
This provided an excellent opportunity to reflect on the room that we had been staying in for the previous days. Located on Deck 4, we were in a Superior Ocean View cabin. Approximately 140 square feet, this room, with its picture window, felt spacious yet homely, which made it easy to see that everything has been designed with guests and their needs in mind. With plenty of wardrobe space, it was easy to tidy away our belongings and keep mess to a minimum. Each room on board a Fred. Olsen ship has climate control (very helpful when in hotter climes!), an interactive smart TV, a desk, phone, mini-fridge, hairdryer and tea and coffee making facilities.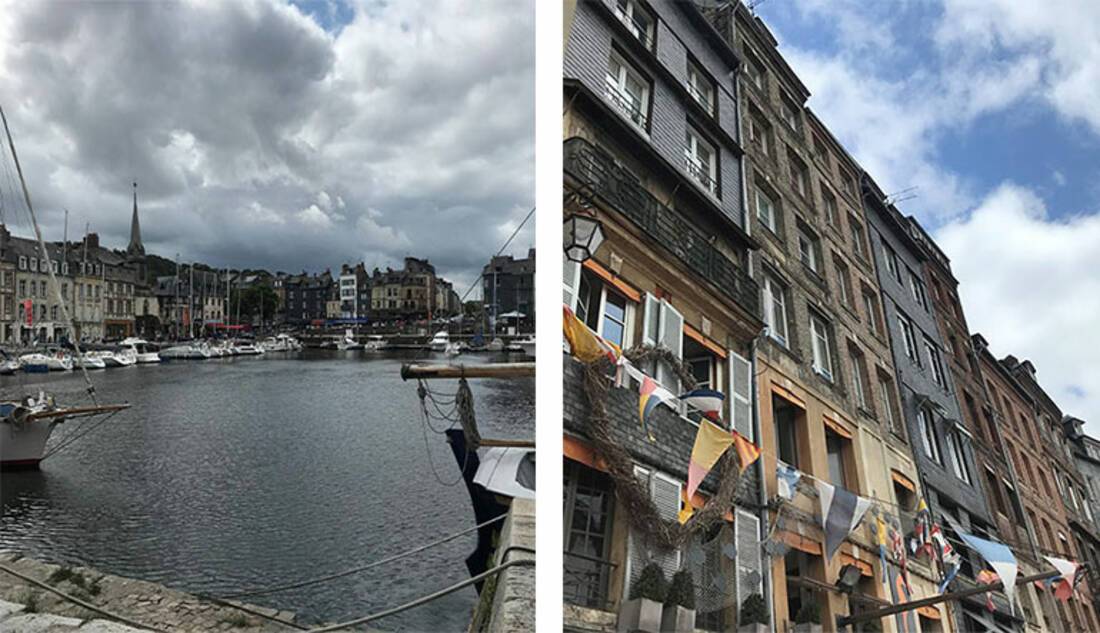 Day 8 – Honfleur, France
We arrived at Honfleur in France, very early in the morning. Keen to see as much as possible, we disembarked straight away. Honfleur is a beautiful north western commune especially known for its old port – with many winding roads and stunning architecture, Honfleur ended up being my favourite location on the itinerary.
The most fabulous thing about Fred. Olsen is the smaller, more personable ships. Their intimate size means you waste no time in getting to know your attentive crew and fellow guests. What's more, they're able to enter much further into rivers meaning far more exclusive destinations, like Honfleur, can be reached.
Day 9 – Southampton, United Kingdom
Overall, I thoroughly enjoyed my time on Braemar. The food, the crew, the entertainment, the destinations – they were all fantastic! If, like me, you'd like to experience a Fred. Olsen cruise from Southampton, click here to find out more.