Los Angeles is one of the world's most vibrant and exciting cities. Replete with prestigious attractions and incredible weather, it's no surprise so many choose to include this destination as a part of their all-inclusive cruise holiday. Holiday expenses can add up monetarily after a while, however, so it can be helpful to know how to enjoy a city without breaking the bank. The good news is that LA has a host of fantastic free activities and attractions – many of which are essential inclusions on any Los Angeles to-do list. So, get an idea of what's available and read on to discover the best free things to do in LA.
Venice Beach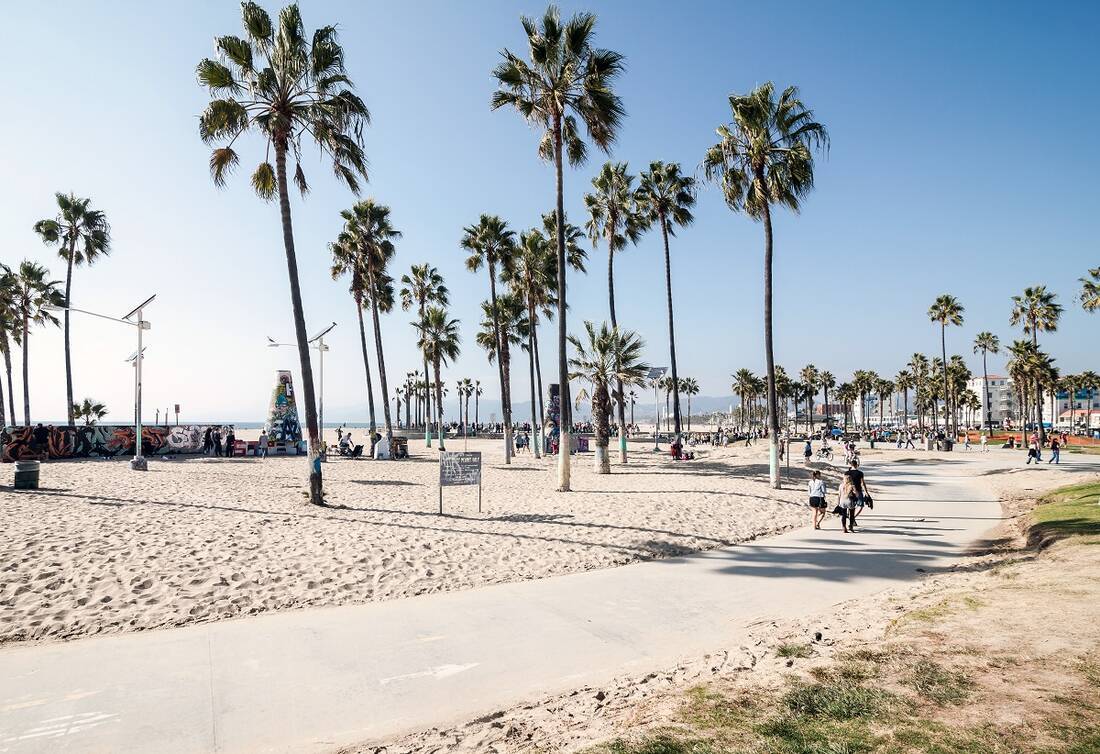 No trip to sunny California is complete without stopping by one of its incredible beaches, and when in LA, there is no better choice than heading over to the world-famous Venice Beach. The beach and its surrounding area are truly fascinating, with its boardwalk, canal-side mansions, pizzerias, the iconic open-air gym – muscle beach – and much more. For a taste of LA culture and to soak up that gorgeous sun, this is the place to be.
Melissa from the travel blog Girl Eat World has lived in LA in the past, so is intimately familiar with this vibrant city. Speaking to us, she recommended heading down to Venice Beach as a great free experience: "A walk down Venice Beach boardwalk is free and eventful. I highly recommend going during sunset. Nearby, you can also walk down Abbot Kinney, which is a cool area with shops and restaurants."
Melissa also offered a top tip for those planning a visit to LA: "Be prepared to face traffic! Many attractions are free, but you'll have to pay for parking."
Griffith Observatory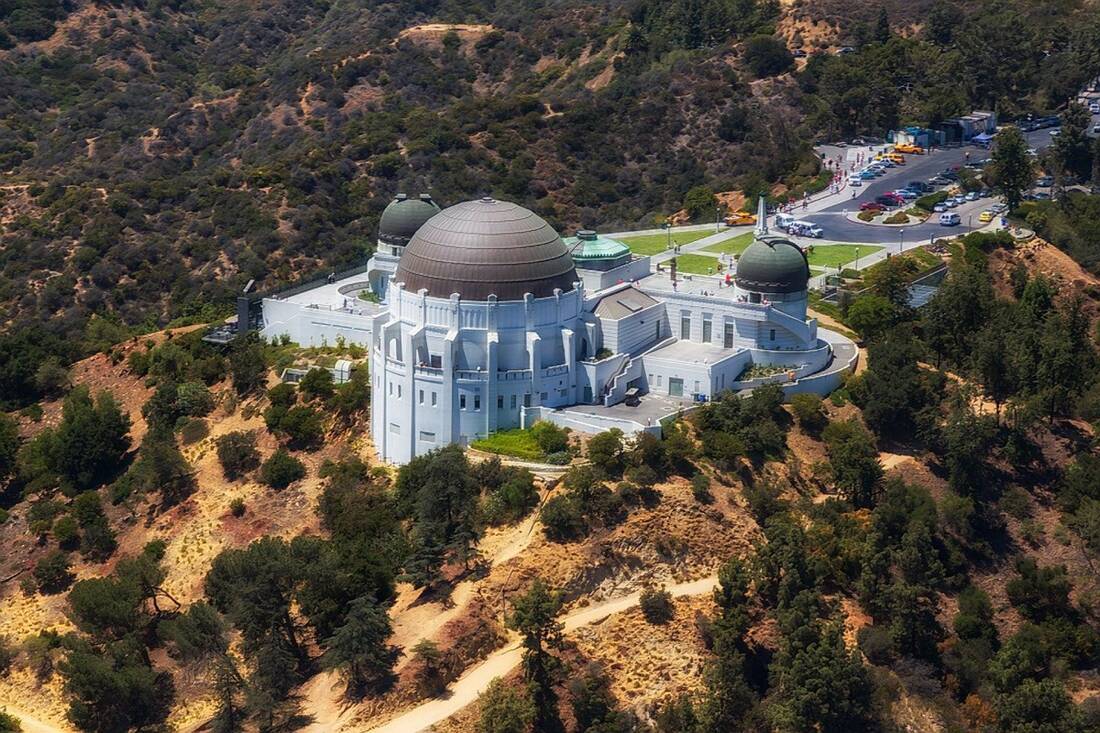 For some truly impressive views during your visit to LA and a chance to see an iconic Los Angeles landmark, the Griffith Observatory should certainly be on your radar. Seen in many a classic movie, from Rebel Without a Cause to La La Land, the Griffith Observatory is a true icon, sitting on the south face of Mount Hollywood and overlooking the city below. With epic views, a planetarium, and a host of fascinating exhibitions, there's a lot to look forward to.
Sheena from the travel blog, Sheena Loves Sunsets, had a great time visiting and shared her thoughts: "The Griffith Observatory is now one of my favourite places in L.A. Admission to the Observatory building, grounds, and telescopes is always FREE! There's a parking fee of $4/hour if you're coming up here with your own car but other than that, you are free to explore the place as long as you like."
California Science Center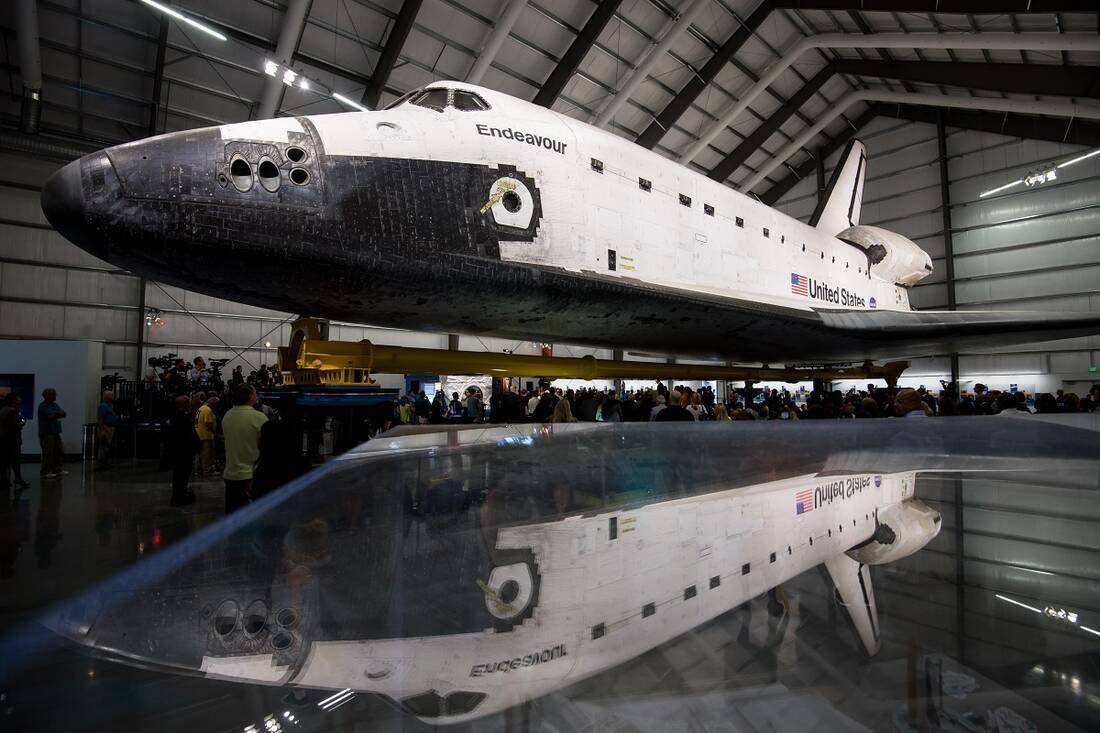 If you have a passion for science or just enjoy a world-class museum experience, the California Science Center is a wonderful free addition to your Los Angeles to-do list. Fun for all ages, everyone who visits can marvel at exhibitions about space and the wider scientific world. There's even an IMAX theatre! Sharing a little more about what visitors can expect, the team at the California Science Center told us:
"The California Science Center is a family destination with interactive exhibits, live demonstrations and awe-inspiring giant-screen films. Young children can explore science concepts with their adult in the Discovery Rooms, adjacent to permanent exhibit galleries, through age-appropriate hands-on activities, books and toys. Grown-ups can marvel at the collection of air and space artefacts such as three flown space capsules and the Space Shuttle Endeavour. Guests who visit Endeavour during peak attendance periods such as weekends, holidays or school breaks are required to have timed reservations ($3 each). The IMAX movie theatre shows films related to exhibits on a movie screen seven-storeys high, giving audiences an immersive experience.
"General admission to the Science Center is free and includes the permanent exhibit galleries: Ecosystems, Air + Space, World of Life and Creative World. Special exhibitions may charge their own admission fee and have included blockbuster exhibits such as King Tut: Treasures of the Golden Pharaoh, Body Worlds, Titanic: The Exhibition and The Art of the Brick."
The Hollywood Walk of Fame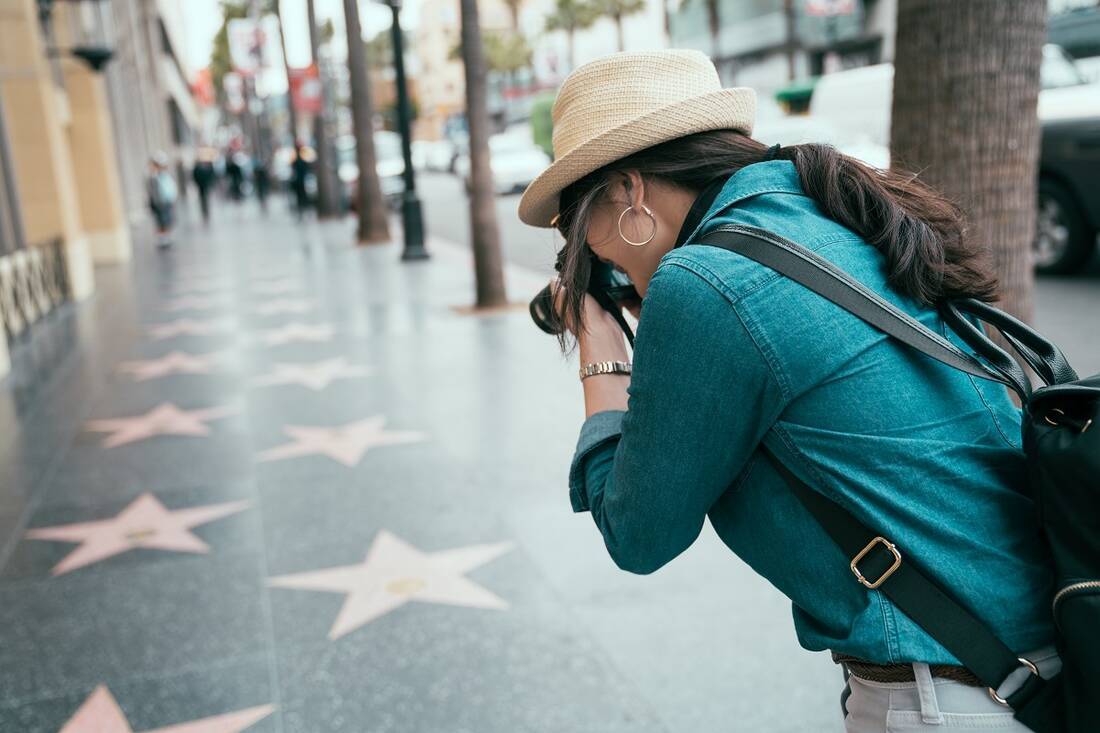 Not many go to LA without the desire to head on over to the Hollywood Walk of Fame. LA, after all, is home to the stars and the walk of fame is a wonderful tribute to so many of these icons since the birth of Hollywood. Running east to west on Hollywood Boulevard, wandering along the Walk of Fame to find your favourite stars and snapping a pic for the holiday album will certainly be a memorable highlight of your visit.
Before you arrive, you can utilise the Hollywood Walk of Fame star finder to see if your favourites have secured a spot and where to find it.
The Getty Center
When in LA, you won't want to pass up an opportunity to see some of the finest works of art anywhere in the world. This can be achieved at the much-lauded Getty Center. Set in one of the most impressive buildings in the country, art lovers can look forward to seeing spectacular renaissance paintings, baroque sculptures, historic manuscripts, photography, and much more. Better still, it's all free!
With outdoor exhibitions available along with the indoor treasures, you can enjoy both sun and art simultaneously. Praising its open spaces and spectacular views, the team at Getty Center told us: "Visitors can take in Los Angeles' beautiful landscape - the Pacific Ocean, the San Gabriel Mountains, and panoramic views of the city."
Once you reach the Center by tram at the top of the hill, visitors can look forward to several gardens, including the Central Garden, which the Center describes as "an evolving work of art", as well as two sculpture gardens and a cactus garden. All of which makes the Getty Center a peaceful, as well as cultured, spot to relax in the city.
Sofie, from the travel blog Wonderful Wanderings, had a great time at the Getty Centre and shared what she enjoyed most about visiting: "What I really liked about the Getty was the variety in its exhibitions. We saw photography, decorative art, paintings, and sculptures. Everything was presented in such a way that you didn't have to wonder about where to go next. Apparently, the exhibitions also change often, which makes the Getty a place to go back to even more so."
Hike to the Hollywood Sign
The Hollywood Sign is a landmark that instantly springs to mind when many of us think of Los Angeles. Therefore, a trip to the City of Angels should most certainly include glimpsing this iconic sign up close. There are numerous ways this can be done, from getting a great sight of it from the aforementioned Griffith Observatory to getting your walking shoes on and making the hike. While the immediate area around the sign is fenced off, if you fancy a bit of exercise, hiking one of the routes will get you some amazing angles of the sign, as well as sweeping views of the city itself. You can check out some of the suggested hikes here.
What free things are there to do in Los Angeles?
Venice Beach
Griffith Observatory
California Science Center
The Hollywood Walk of Fame
The Getty Center
Hike to the Hollywood Sign
If this guide has whetted your appetite for visiting sunny Los Angeles, make sure to add the above free experiences to your to-do list and check out some of the incredible cruises to LA that we have available.