It is ingrained in us to book our holidays months in advance, all for that immediate feeling of euphoria and excitement you get as you finally secure your tickets for that trip you have dreamt about.
But how long does that last? After a few days you are back to focusing on work all the way up until the few days before departure as you frantically scramble around packing, uncovering your passport and planning regular trips to town to get the essentials.
So why don't we just book a last minute cruise? You still get that warmth of anticipation, but you have only of the fraction of the time to wait. Instead, you are already focused on your cruise holiday which is but a matter of weeks away. There is no chance that you will forget anything, because the trip is already in sight.
Here we banish the misconceptions around booking your cruise holiday at the last minute and suggest what you should be considering when planning one.
Booking a last minute cruise
The thrill of the unexpected is just one of the many lures of booking a last minute cruise deal. You may think that you are taking a risk when it comes to availability, choice and having your own say, but that isn't the case anymore.
Cruises are like any other type of getaway – the length and destination is completely up to you. This is why they shouldn't be ignored if you find yourself with a few days of holiday left to take. Cruise holidays cater to every time frame and desire, leaving you with a bounty of choice even at a later date.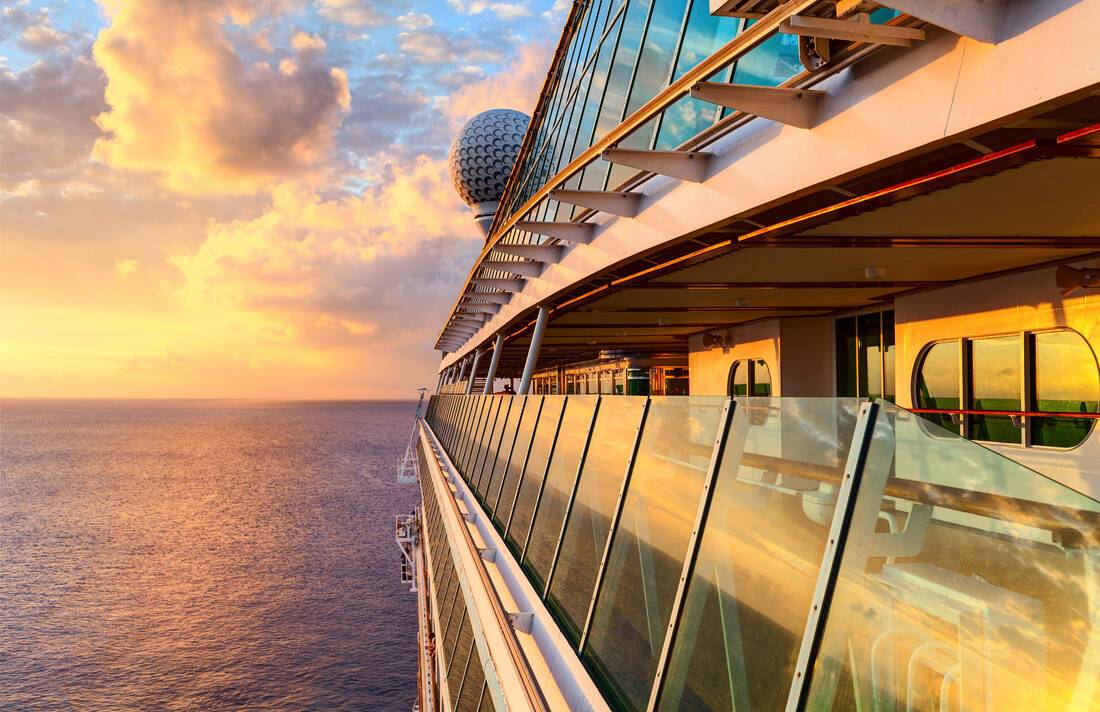 "If you have the flexibility to book last minute, you can achieve considerable savings on a great trip."
Tracey Nesbitt, Editor/Food & Wine Travel Columnist at solotravelerworld sees the benefits of booking last minute, whether you are travelling on your own or in a group:
"Booking a cruise last minute can be a great way for solo travellers to get a better deal. Sometimes, cruise lines will waive the single supplement on remaining cabins to fill them up, or reduce the double occupancy rate enough that it has a similar effect."
If you have been consumed with that uncontrollable urge to leave behind the drab weather and head for sunnier shores, then let us run through everything you should consider before your next cruise holiday.
Where to travel
When you book your last minute cruise you may think that you are going to be limited in terms of the weather – but this just isn't the case.
Cruise holidays are not an exclusive experience anymore; now there is more choice than ever, with cruises running throughout the year to the most popular destinations. Even if you have decided to book your cruise late, you are sure to find a holiday that you will love.
One benefit you could see is discovering a place you would have never thought about visiting before. If your options become limited due to your specific requirements, you might come across a hidden gem that would have once been disregarded.
Organisation
Booking a last minute cruise doesn't mean that you are an unorganised person, it may have been a spur of the moment thing or a surprise. But the most important thing at this stage is to be organised.
While cruises are by far the most relaxing form of holiday, you still have a number of bases to cover before you can be comfortable in securing your tickets.
As with any holiday it is always worth creating a checklist of essentials before you set sail. Aboard Northern Lights cruises you are clearly going to need to prepare your camera and pack warm clothing, but aside from the obvious, it is vitally important that you ensure that all of your documents are up-to-date.
It isn't inconceivable that in the spur of the moment you forget that your passport runs out a few weeks before departure, or that you might be due a vaccination before heading to a tropical destination.
By traditionally booking a holiday months, or even a year before you go, you can lose focus on what is important before you go. Your impending retreat will allow organisation to run much more smoothly, as you can already see the end result.
Flights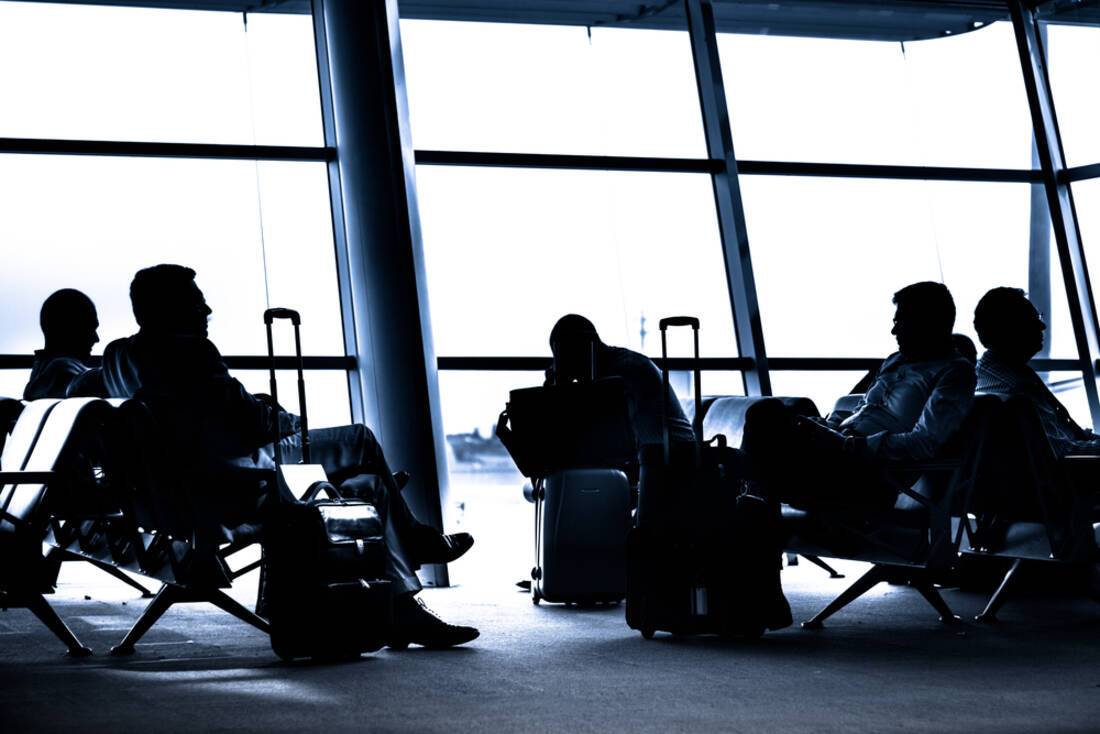 Pick a cruise that leaves from your home port, and even returns like our no-fly cruise holidays, which can help keep costs down by avoiding airfares. You can focus your search around your local port like Southampton, Newcastle or Glasgow. Choosing to drive and leave your car at a secure location will minimise the stresses of flying.
Your ideal cruise holiday
Just because you are booking a last minute cruise doesn't mean that you have to compromise on anything, you should be looking at making this cruise holiday as perfect as it can be.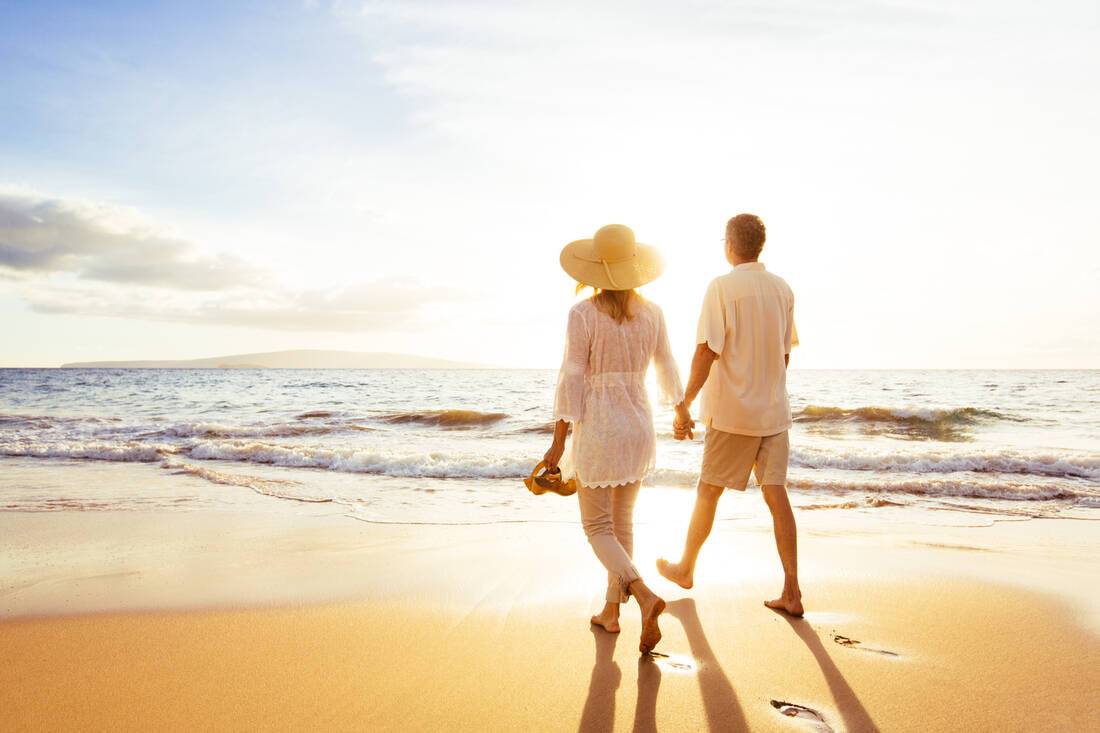 There is no reason why you can't do anything that you would have done if you had booked four months in advance. Cruises to popular destinations like the Caribbean and Mediterranean will still have space aboard, even if you have to rethink the room.
Compromise
You should remember that regardless of when you have booked your cruise, you are ultimately going to end up on the same ship and going to the same places.
As Tanner from the cruise blog Cruzely explains, although you may be down-heartened by some of the choices, it just opens up doors that you wouldn't have ever considered before:
"When it comes to booking a last-minute cruise, the key is flexibility. If you have your heart set on a specific itinerary or ship or cabin type, you might end up disappointed. After all, other passengers have had months and sometimes years to book their trip. Last-minute cruisers are more restricted in what's available. That's not necessarily a bad thing. It just means that you need to be flexible in your travel plans. This gives you the most options for finding the perfect trip."
When you book a last minute cruise you may be limited in terms of your cabin, but your holiday shouldn't be about staying in your room. Even if you do not get the finest accommodation aboard the ship, it is only going to make you want to explore the ship and your destinations even more.
The whole purpose of a cruise is to explore and discover the world in comfort and while your rooms are guaranteed to give you the utmost relaxation, the holiday is made during your shore excursions and with your fellow passengers lapping up the on board entertainment.
Tips and tricks
Booking a last minute cruise can seem like a bit of a gamble, but if you follow these key tips beforehand, then you will at least know that you are getting the best possible cruise:
Create a list
You will already have a good idea as to where you would like to travel and what you would like to do, so write it down. Make it a checklist of key things you want and find the cruise that ticks the most boxes.
Desperate to feel the blanket of warmth from the sun on your skin? Then check out the availability on board a Caribbean cruise. Or you can choose between the stylish streets of Lisbon and even the raw natural beauty of an Alaskan cruise.
You may find it hard to tick all of your boxes, but that is where compromise comes back into play.
Be creative
Being creative is key to finding yourself the best cruise holiday possible at a later stage. The beauty of an instant, almost gut reaction, to booking late is that you begin to consider things you would never have thought of.
You are taking yourself well out of your comfort zone and you should embrace it, book a destination that you don't know much about and organise itineraries where you will try new things. Being creative also relates to finding the best offer available.
Gary Bembridge from Tips for Travellers offers great advice and tips to any traveller looking for a luxurious travel experience:
"My top tip is to remember the 90-day rule. Final balances have to be paid at this time and then cruise lines review their availability and start to offer deals to fill ships with unsold cabins. If you are flexible on dates and happy not to plan too far ahead, start looking for cruises within 90 days."
"I strongly recommend signing up to email newsletters from cruise lines and sites like ROL Cruises as this a key way they get the message out about deals. Make sure you open them as they come in to not miss out on the best ones!"
By signing up with ROL Cruise, you can have the latest and most exclusive last minute deals sent straight to your inbox, along with a whole host of other offers. Many of these cruises book up fast, so having these opportunities at your fingertips will only make spontaneous trips much easier to book.
Booking a last minute cruise doesn't need to be a desperate scramble for tickets where you feel like you are forcing a holiday. With readily available and diverse options for you, you can discover your new favourite holiday destination, or embark on a trip full of mystery and anticipation.
The dedicated team at ROL Cruise will help you every step of the way, negotiating the very best deals for you.