Extreme weather is almost a given when you visit Alaska. The United States' most northerly state is mountainous, remote and an oasis of unspoilt nature. Some will think of little more than the cold weather and snow when you mention Alaska. But in reality, the Last Frontier is teeming with life in every season, and even sees its fair share of sunshine. But you will need to be sure that you are suitably packed for every eventuality, as Alaska's weather is capable of changing in an instant. So to really make the most of all of the opportunities to explore this wild state, you should know exactly how to pack for an Alaskan cruise.
The weather in Alaska
The best advice for anyone preparing for a trip to Alaska would be to pack for every possibility. It could rain, there may be snow, it might be warm and the chances are you are going to need sunglasses and sunscreen. We are more familiar with the four seasons: spring, summer, autumn and winter. In Alaska however, you have winter, June, July and August. During these three months (though it can be comfortable from May to September) you might well experience a few warm, sunny days.
That said, you should pack for every type of weather imaginable. Ensure that you have at least one warm, waterproof jacket, as well as comfortable layers and waterproof trousers. That said, you may not be without sunshine. During the 'summer', temperatures can be as high as 18°C. It does all depend on the region and the time of year that you are visiting however, and with a cruise that allows you to explore much of the state, it is advisable to pack something for every condition.
Hiking in Alaska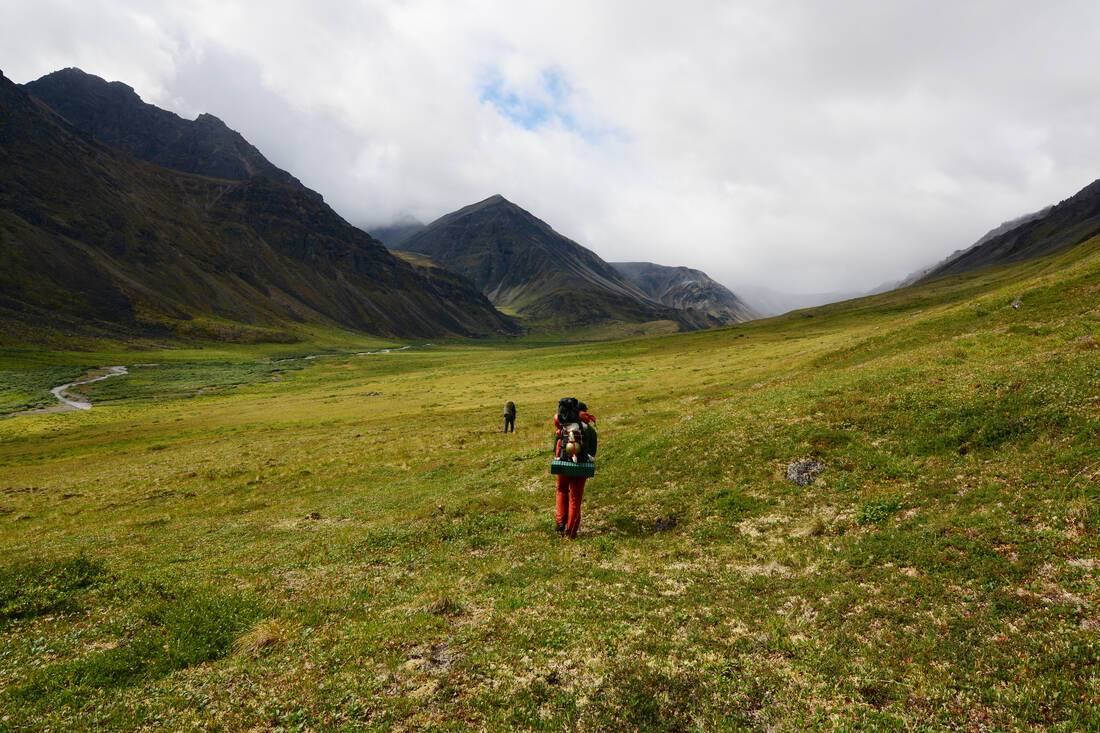 With grand waterways and picturesque port towns, you can comfortably explore much of Alaska from your cruise ship. But there is still so much more that you can discover on land. Dense woodlands, snow-capped mountains, glaciers and the clearest blue lakes make up much of the Alaskan countryside. And to reach them, simply lace up some hiking boots.
You'll struggle to find anywhere on Earth with air as clean and crisp as that found in Alaska. Walking through a wooded area or beautiful meadows unlocks a world that feels so far away from modern life. Perfect silence is only broken by the bird song or a running river, while each corner presents more and more photo-worthy vistas.
If you want to explore Alaska's natural wonders, take some advice from Janette, the creator of J's Everyday Fashion: "If you're planning to hike at any of the ports during your cruise, don't forget that South East Alaska gets lots of rain! Some things you may want to pack for hiking include a waterproof jacket and shoes (boots or sneakers), plastic bags for electronics, a backpack, a water bottle (bring your own and fill it up on the ship), pre-packaged snacks that bears can't smell (like granola bars), and of course - your camera!"
For wildlife lovers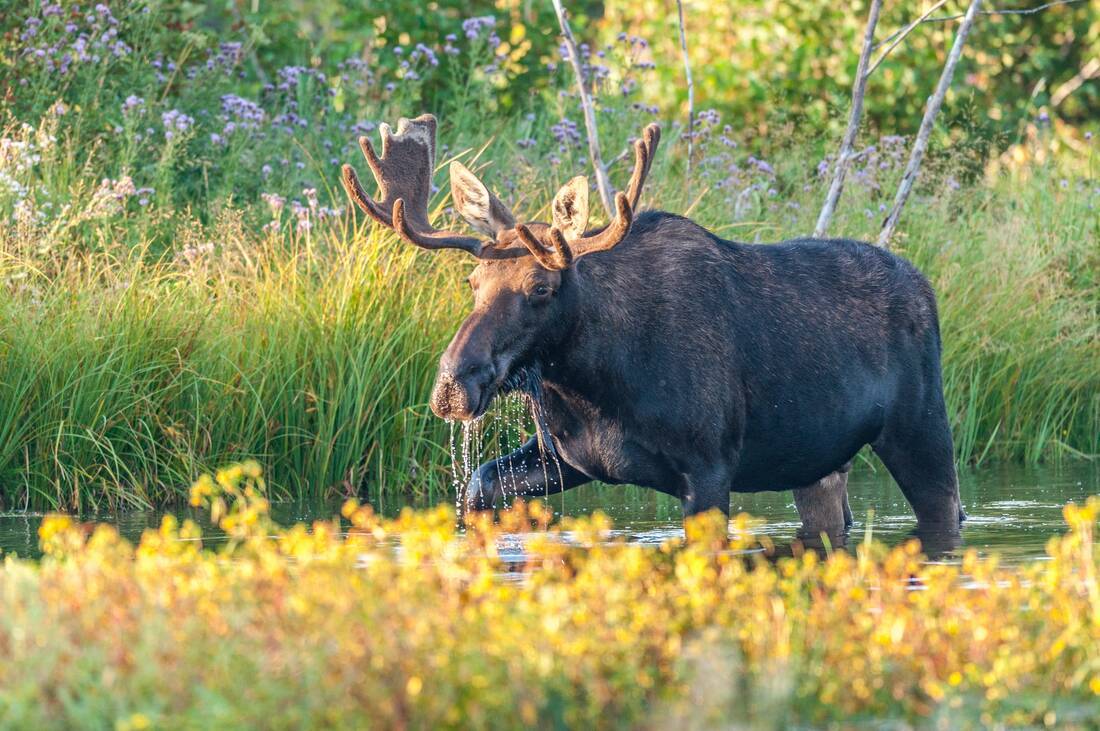 Alaska is the perfect cruise destination for anyone interested in wildlife. You don't even need to venture off of the ship to witness some of the area's most impressive wildlife. On deck you might be fortunate enough to see whales in the waters or eagles flying overhead. Onshore you'll find bears, moose and elk.
To really appreciate it all, you need to be sure that you pack the right kit. One of the leading men's lifestyle blogs, Man Tripping, covers a range of topics including travel, food and drink and health. Editor and publisher James Hills was kind enough to offer an insight into what he would pack:
"For Alaska cruises, one essential part of your gear needs to be a good pair of binoculars. This will allow you to view bears, whales, and birds from the ship as well as on excursions. However, while there's a desire to go out and get the best pair for long distance viewing possible, you need to take into consideration that even in calm waters of the inside passage - the boat is still bouncing around. Because of this, high magnification optics may make it difficult to view objects on shore. You will also want to take into consideration portability and make sure that the pair you select is weather or waterproof and float so that you don't have to worry about taking them on excursions."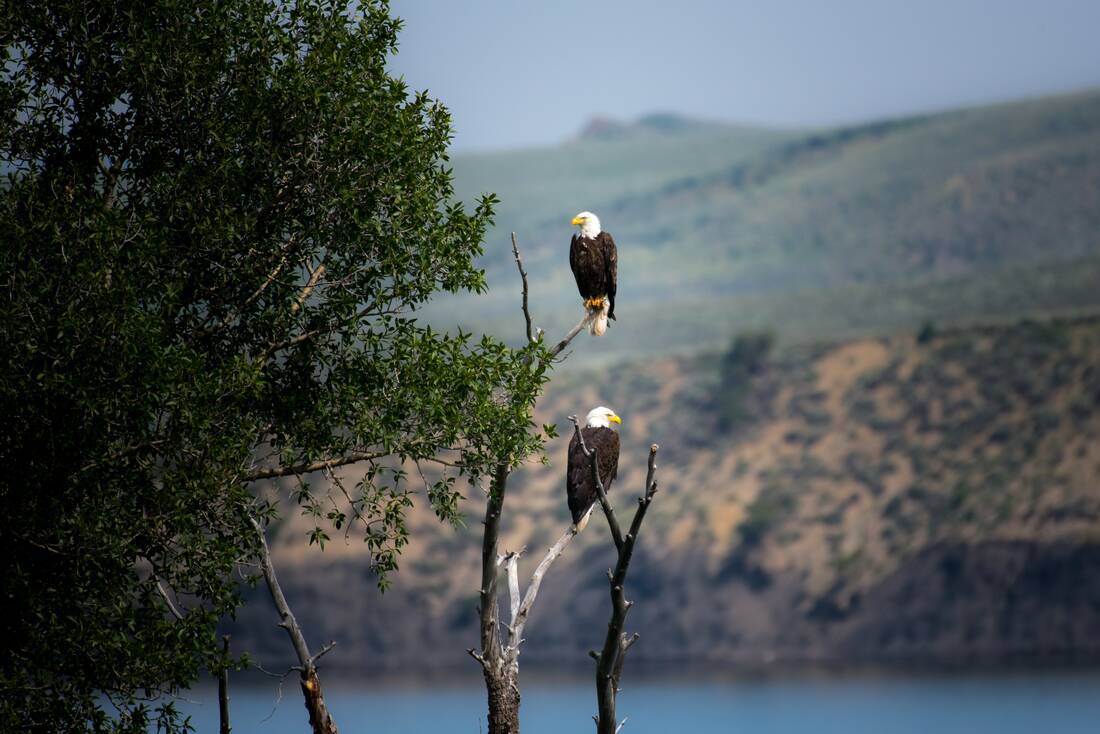 With James' advice, you'll be sure to not miss out on any encounter with Alaska's wildlife. But when you are presented with a grizzly bear or whales breaching the surface, you might want to document the memory. When we asked Rhonda, the creator of Travel? Yes Please!, what she would pack for her Alaskan cruise she was quick to recommend something that will definitely help capture the perfect animal moment:
"If you have a camera with interchangeable lenses, bring a telephoto lens, or a point and shoot with a good zoom. There are plenty of opportunities for wildlife sightings, both from on the ship and during shore excursions, and being able to zoom in on your subject will make for more engaging wildlife photos."
When visiting Anchorage
During your cruise to Alaska you will be able to take part in a number of activities, while also being able to explore local towns and cities. One of the most popular stops is Anchorage. There aren't many places available on any cruise holiday where you can start your morning admiring a resident bear, before walking along a glacier and stopping by a remote city to enjoy a bite to eat. Jack Bonney from Visit Anchorage was able to offer advice for anyone wondering what to pack for their trip to Alaska, as well as helping those who might forget a thing or two:
"The key to comfort when travelling in Alaska is always the same: layers. A thin base, topped with a sweater or polar fleece and a light, waterproof coat will help you stay comfy, and you can add or subtract layers as things warm up or cool down. This is Anchorage, so you can find yourself on a sun-soaked deck and then at the face of a glacier the next! You might also want a pair of sunglasses. People tend to leave those at home, only to realize that the sun stays in the sky for up to 22 hours a day in the summer, making things much brighter than anticipated!"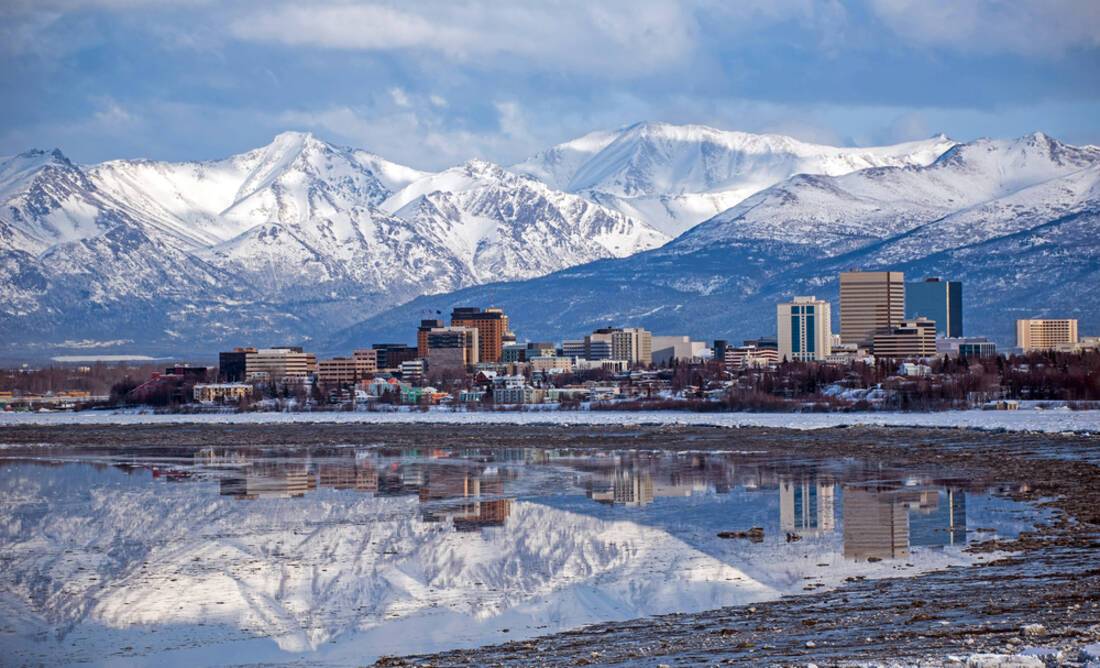 "And if you need something more, or forget something at home, I'd just pop into Big Rays or 6th Avenue Outfitters in Anchorage and pick up what you are missing. You can also borrow any specialized winter gear for the duration of your land visit, rather than buy something for a single trip. Alaska Outdoor Gear Rental has plenty of options."
Clothing for an Alaskan Cruise
Alaska can be unpredictable and the weather can change in an instant. Although you might be safe and sound on your ship, you may be hiking or visiting a town and need to be suitably prepared.
Footwear
Much of your packing list depends on what you plan to do during your cruise. The best choice of footwear would be something that offers good support and has plenty of tread. You are going to want trainers, like ones you would wear to the gym, that have good grip. In the same instance they should be comfortable enough for you to wear throughout the day. More adventurous travelers will want to bring a pair of sturdy walking boots. You'll be able to find many that are both waterproof and lightweight. Couple that with some sock warmers.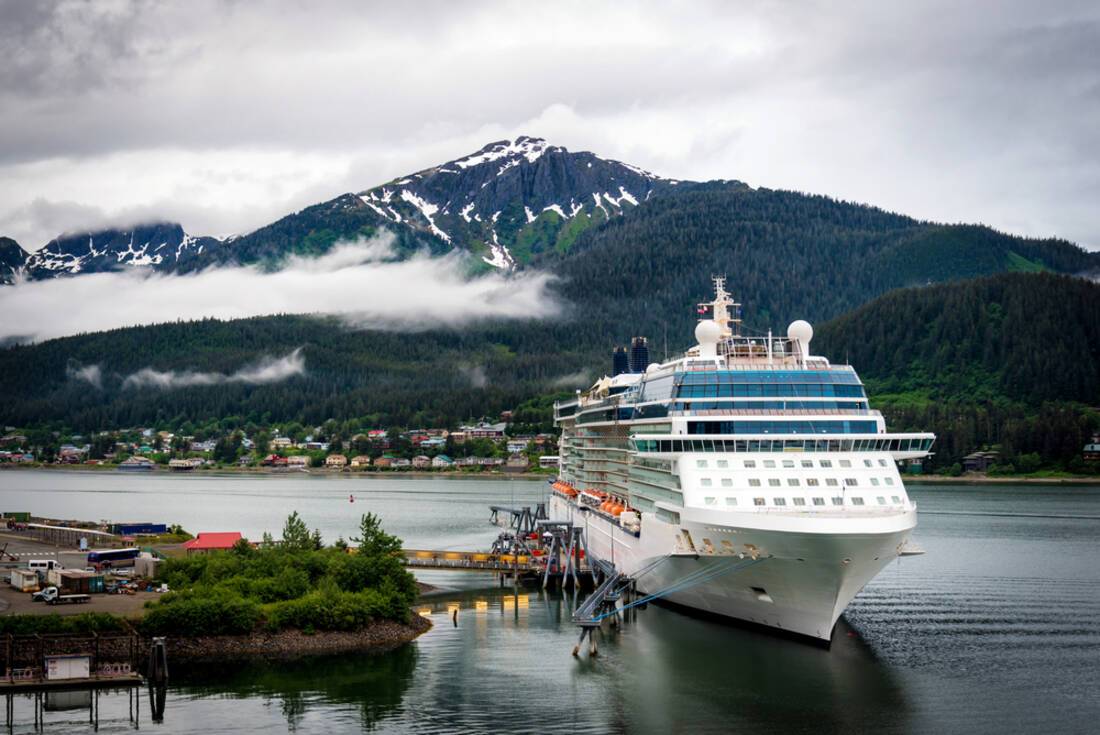 Layers
You can plan your daily outfit around the forecast, but as we have said, this can change unexpectedly. If you plan an excursion bring a rucksack with you where you can stash and extra jumper or some waterproofs if there is a chance of rain.
Start out with your comfort layer, which can be something lightweight and comfortable like a t-shirt or even a thermal shirt if it is particularly cold. Cover this with something warm. Try a hoodie, sweatshirt or jumper that will help to trap your body heat. On top you should be wearing waterproofs, or an all-weather jacket. These will help to keep you warm and dry should the weather take a turn.
Esther Irish has a passion for travel and details her experiences on her brilliant blog, Laugh With Us. We asked what she would pack for an Alaskan cruise: "What to take when cruising Alaska? Two things stand out that are a must - a rain jacket and binoculars. I don't usually carry a rain jacket and wondered if I would REALLY need one in Alaska. The answer is YES. I'm so glad I had it. Binoculars are offered on excursions, but there are so many gorgeous sights and sea life to see from the ship. You'll be so happy you have them with you."
Accessories
Alongside your layers and footwear you might want to top up with some accessories. This could be a woolly hat to preserve body heat, thick socks or gloves. To echo Jack of Visit Anchorage's point, don't forget a pair of sunglasses. On your cruise you could spend extended periods looking out across the water in search of whales, or at the snow and ice of a glacier. Opt for glasses that are polarised so they can block out the glare and allow you to really savour the scenery.