When it comes to cruise holidays, not only do you get to visit some of the most sought-after destinations in the world, but you also get to unearth some of the lesser-known gems frequented only by seasoned travellers.
Stavanger is one of these places, and on a Norwegian cruise holiday, you'll get to explore the depths of this bright and colourful city and all of its offerings.
What to do in Stavanger
Stavanger is the fourth biggest city in Norway, so it comes as no surprise that you'll be spoilt for choice when it comes to activities. With the city thought to have been founded in 1125, Stavanger has a truly spellbinding history that is just waiting to be explored. Spend your time in this quaint city strolling along the harbourside, admiring age-old wooden houses in Old Town, visiting the city's grand cathedral and seeking out the city's most famous street art pieces and murals.
With so much choice available, we've enlisted the help of bloggers who have visited and lived in Stavanger to give us their top tips for making the most of your time in this charming coastal city.
Experience local cuisine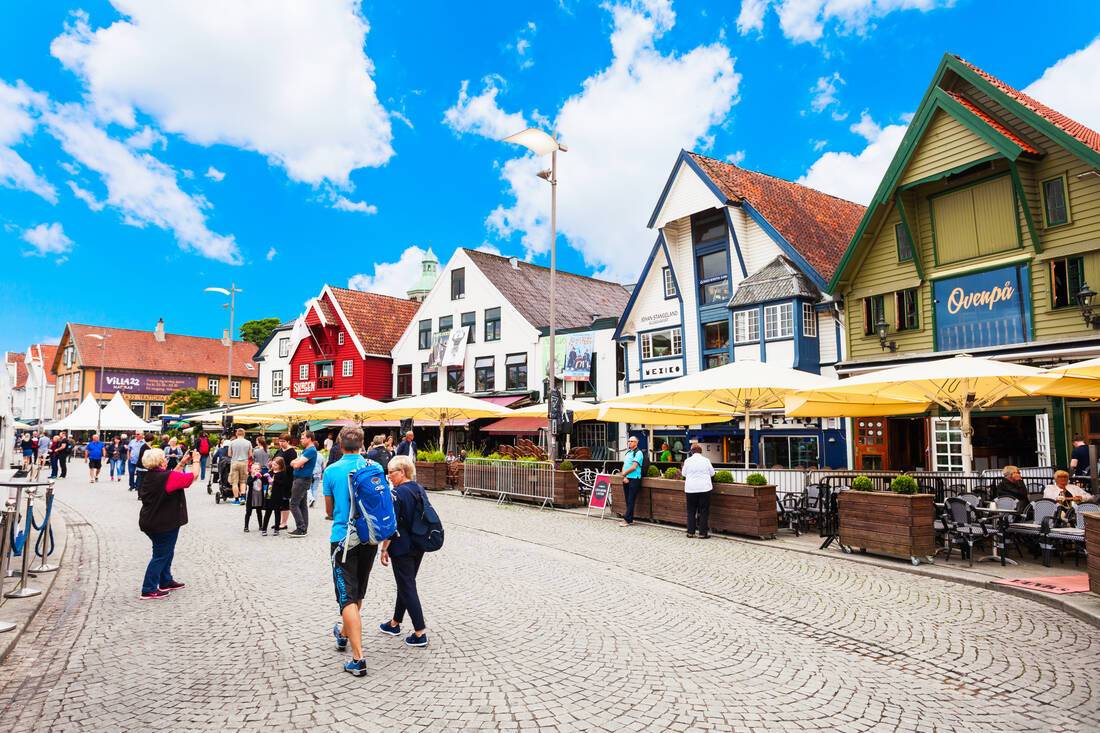 From Michelin-starred restaurants to trendy brunch bars and cafes, there are plenty of options in the way of food in Stavanger. One of the benefits of Stavanger's location is that it is surrounded by fresh and local produce sources that are no more than half an hour away.
Being a coastal city, Stavanger is renowned for its seafood. As well as being home to a number of traditional seafood restaurants and fish markets, other seafood delicacies can be found here, including a sushi bar. "If you love sushi," says Tamara from Girlswanderlust, "you should definitely have dinner at Sushi San, located right next to the train station!"
If you're looking for some fine dining, Albert from Backpacking with the Bonds has a recommendation. "You should go to Renaa Matbaren, sister restaurant to the Michelin-starred Renaa Restaurant. The food is absolutely delicious."
If that doesn't whet your appetite, there are plenty of other cosy restaurants in and around the city that offer burgers, pizza and other crowd-pleasing meals.
Explore quaint architecture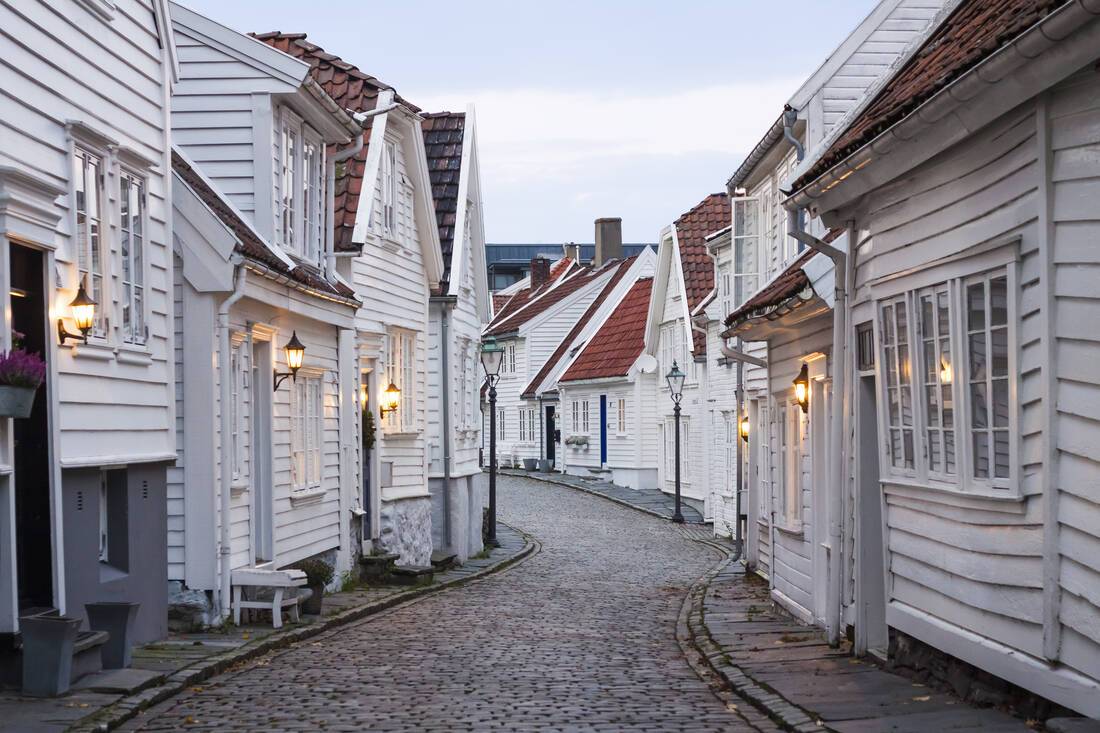 As well as tall city structures, Stavanger has a wealth of wooden houses nestled down charming cobblestone streets in what the locals call the 'Old Town'. These houses were built as far back as the 18th century and are something out of a medieval fairy-tale.
Kate from The Less-Refined Mind loved how it was one of the first things she got to explore after hopping off the cruise ship. "Lining the shoreline was a row of beautifully restored white wooden houses, interwoven with cobbled streets and typical of authentic old Norway. My husband and I love admiring the quaint architecture and we'd love to return."
Anouck, writer at The Boho Guide was also taken aback by these stunning houses. "The white wooden houses are decorated with beautiful flowers which make the town like a colourful painting on a white canvas. Walking around the town feels like walking around an inhabited museum."
Not one to be missed, it's the perfect sightseeing expedition if you're a bit short on time, says Anouck. "Although the Old Town in Stavanger is the largest surviving wooden house settlement in northern Europe, it's quite small, so you can walk around for about 15 minutes and enjoy the cosy atmosphere."
If you'd like to learn more about Stavanger's rich history, you can visit the city's 10th-century Cathedral; a 19th-century watchtower, Valbergtårnet; and also, the town's array of museums, where you can learn about Stavanger's vast history. Some of the top museums include the Norwegian Canning Museum, Stavanger Maritime Museum, Norwegian Petroleum Museum, The Museum of Archaeology and more.
Marvel at world-renowned street art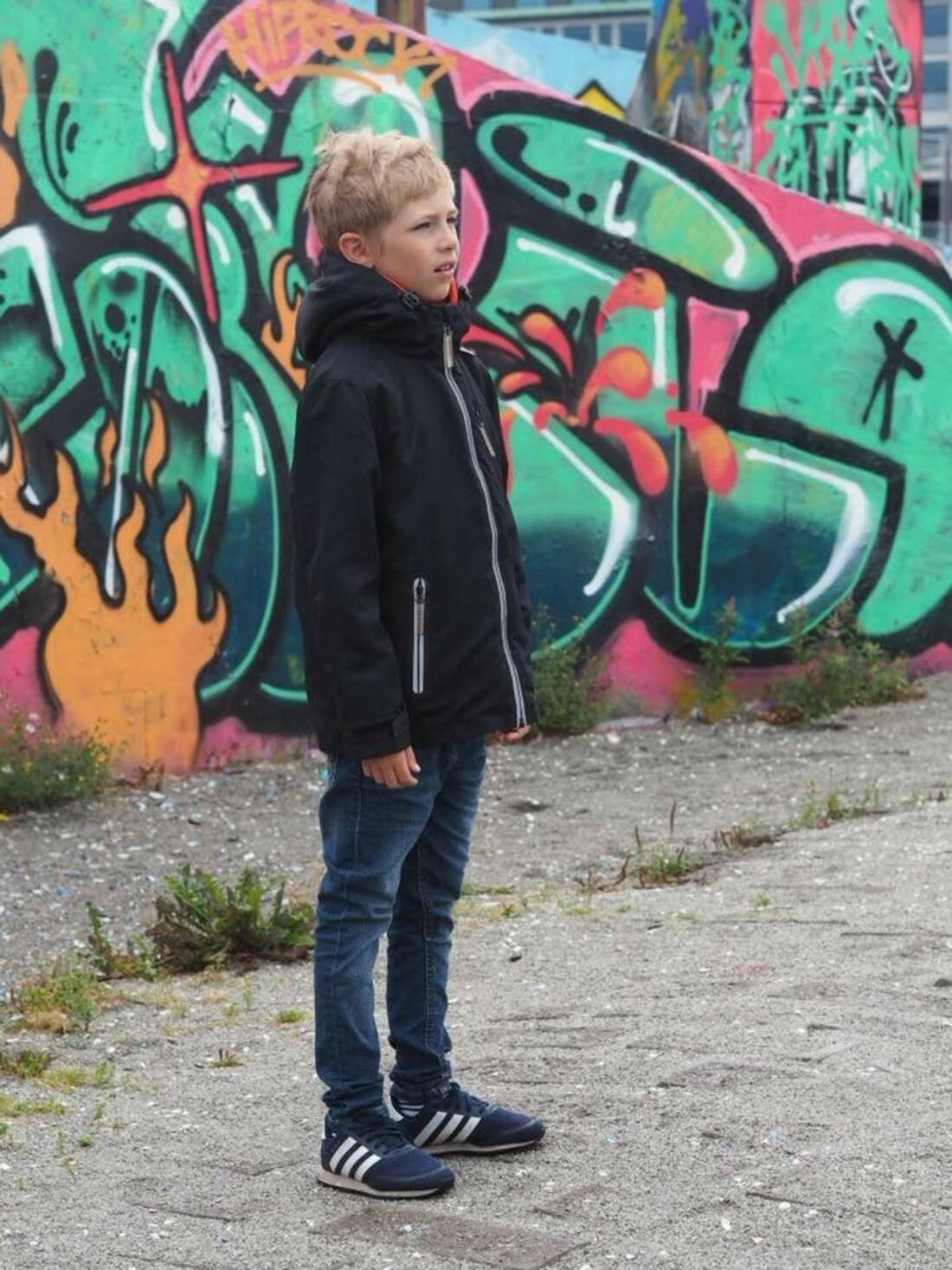 [Image credit: Emma, Even Angels Fall]
"The street art in Stavanger is brilliant! There really was something to see around every corner," says Even Angels Fall blogger Emma.
A juxtaposition against the city's quaint, wooden architecture is the collection of street art that can be found across the city. Even without meaning to, you're certain to happen upon some of the city's finest urban works when ambling down quiet streets or exploring out in the open.
Stavanger is considered to be one of the world's leading destinations for street art, with the explosion of the city's street art being the result of the annual Nuart Festival, says Hooked Blog.
"Each year Nuart Festival invites a selection of international and national street artists and muralists to create works in Stavanger, both outdoors on the streets and indoors.
"With the festival organisers attempting to locate new walls for each edition of the festival, a large number of works from previous Nuart editions can still be seen around the city. Some weathered by the coastal climate, others still looking surprisingly fresh considering their age."
You can see a map of the city's street art and murals here.
Hike to the top of Preikestolen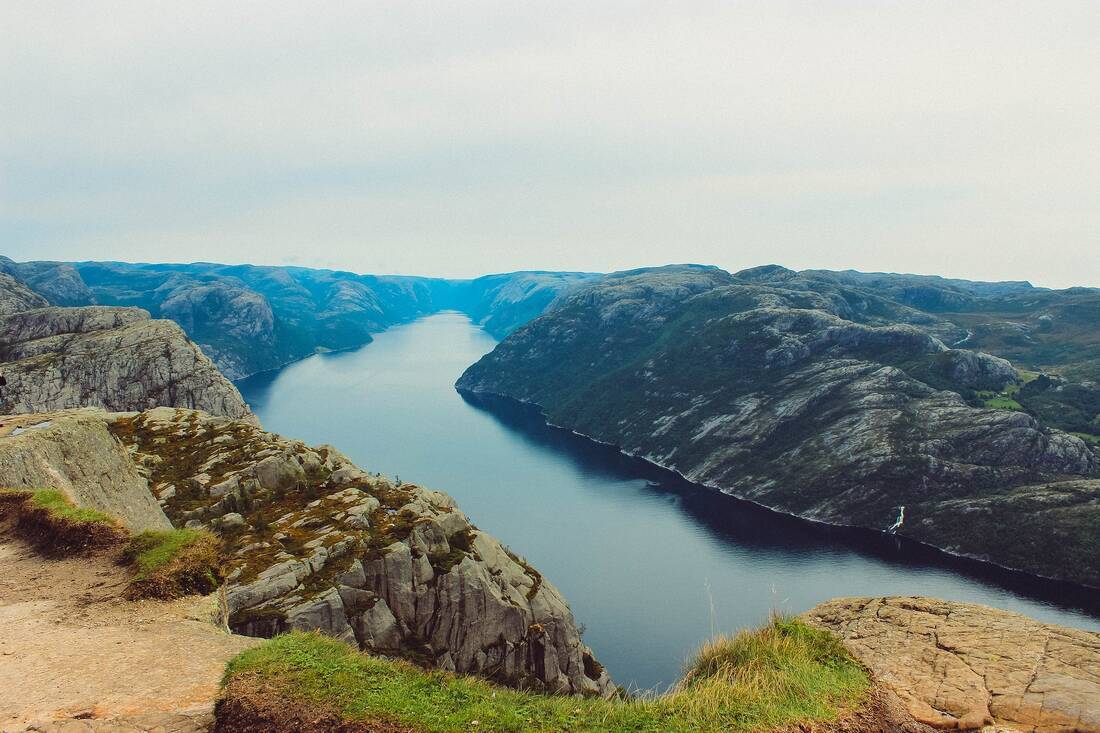 There was no way we could leave hiking to Preikestolen (the Pulpit Rock) off the list!
If you're given the chance, a visit to Preikestolen is a must for any lover of the outdoors. "One of Norway's top attractions, it's the perfect starting point to visit nearby Preikestolen," says Albert. Just bear in mind that it takes an hour or so to travel there and roughly four hours to hike, so make sure you plan accordingly.
Tamara was also keen to visit Preikestolen because of its close proximity to Stavanger. "Hiking the Preikestolen is definitely one thing I would recommend doing! While planning my trip to Norway, I really wanted to pay a visit to Stavanger, so I could hike to the beautiful Preikestolen, located in the Lysefjord. From Stavanger, you can take a ferry to Tau and then from there you need to take the bus to the place where you can start the hike. It's a beautiful hike which takes two hours to reach the top."
Explore the coastline on a boat trip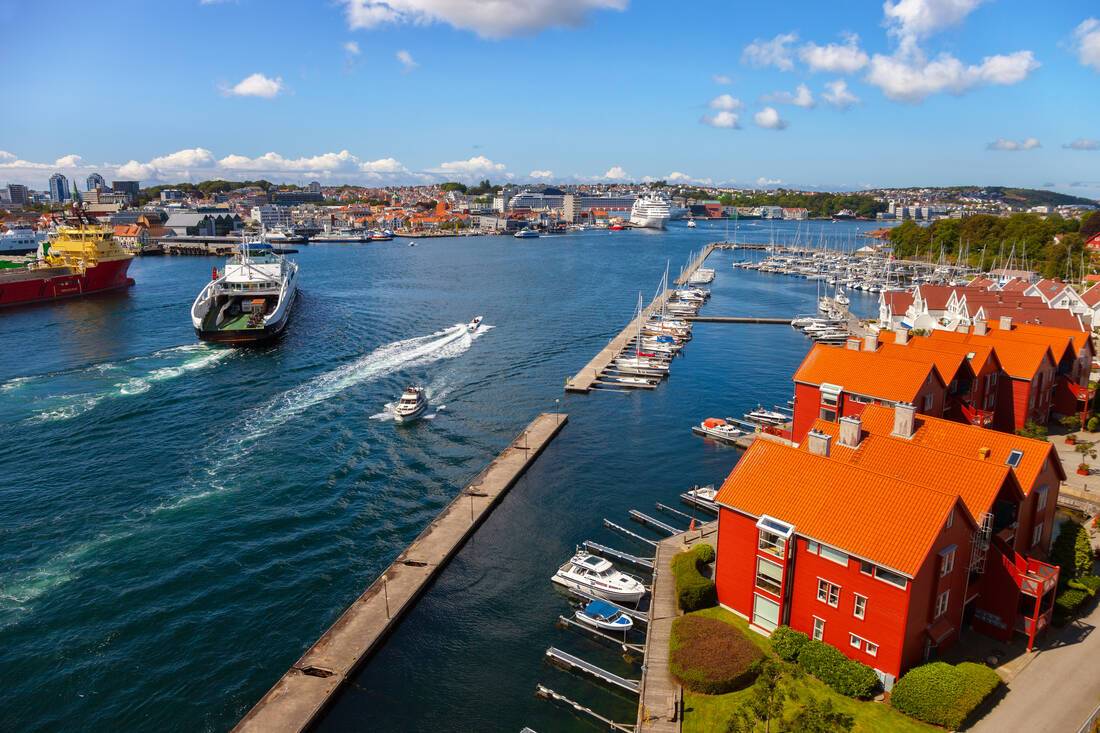 Living in Stavanger, Nordic Wanders blogger Vanessa recommends exploring this marvellous city via its waters. "I'd highly recommend hopping on a boat and exploring the coastline just off the city centre. You could, for instance, visit one of the many so-called "city islands" and go for a hike, or head to the island of Sør-Hidle to visit the exotic palm garden Flor & Fjære."
So, there you have it, some of the best ways to spend your day in Stavanger on a Norwegian cruise. If you have any other suggestions for what to do in Stavanger, we would love to hear them!