Ever wanted to visit the places you've heard about in stories? Perhaps you've dreamed of journeying to Atlantis or exploring Asgard, home of the gods? The world is full of real mythical places, and you can discover them on a cruise:
Asgard
Atlantis
El Dorado
Olympus
Shangri-La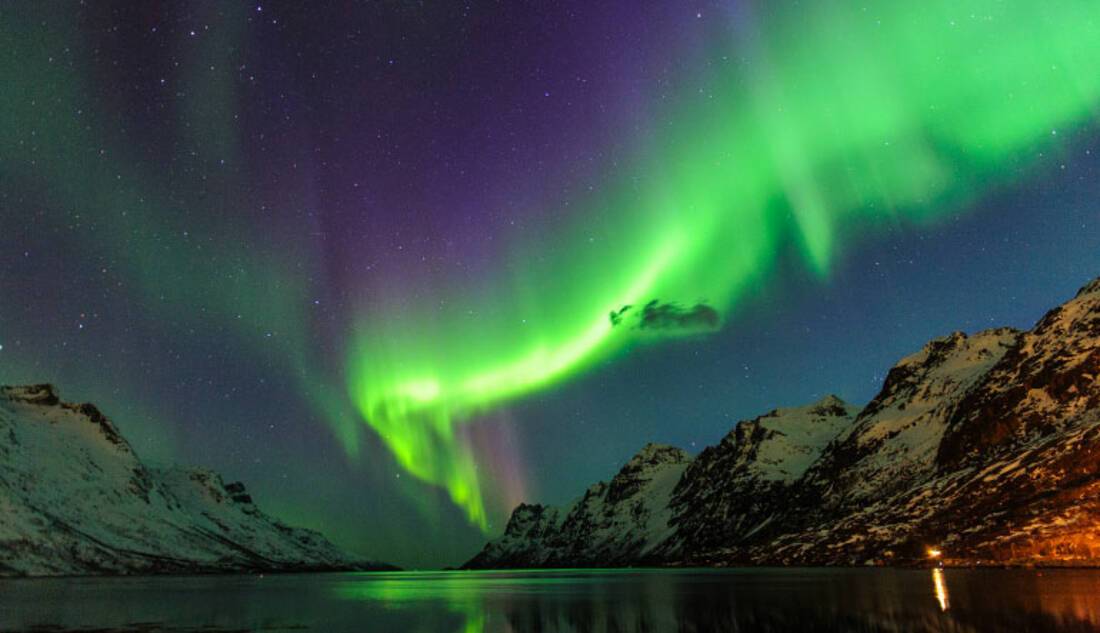 Asgard
Travel to: Tromsø, Norway
In Norse mythology, Asgard is home to the gods. This land, described as being up in the heavens, is connected to earth with a beautiful bridge of light. It is thought to be filled with fold and silver mansions, Valhalla, the hall where the greatest Norse warriors gather and an abundance of indulgences.
We believe that Tromsø, in northern Norway, is the perfect place to experience the other end of the bridge. It's one of the best places in the world to witness the Northern Lights and remains a historic centre for Norway. If the bridge to earth from Asgard were to lead anywhere, we imagine it would be here.
Vanessa, blogger at Nordic Wanders thinks, "Tromsø is so stunning because of its location as an island in the fjord, surrounded by dramatic mountaintops on either side. Despite its scenic surroundings and location in the Arctic Circle, Tromsø is also a true city and as such, offers plenty of culture and cuisine. In short, the city gives you the best of both - Arctic wilderness and Norwegian city life, which makes it a great place to visit if you're the kind of person who likes to do it all when on vacation."
Vanessa also recommended a few things to do in Tromsø, "what you choose to do very much depends on the season you visit. In winter, going for a whale safari and hunting the Northern Lights is a must, while in summer, a hike in the mountains should definitely be on your itinerary. One thing that you shouldn't miss regardless of the time of year of your visit, however, is a trip on the cable car to the city's most beautiful viewing platform on Mount Storsteinen."
See all featured cruises to Norway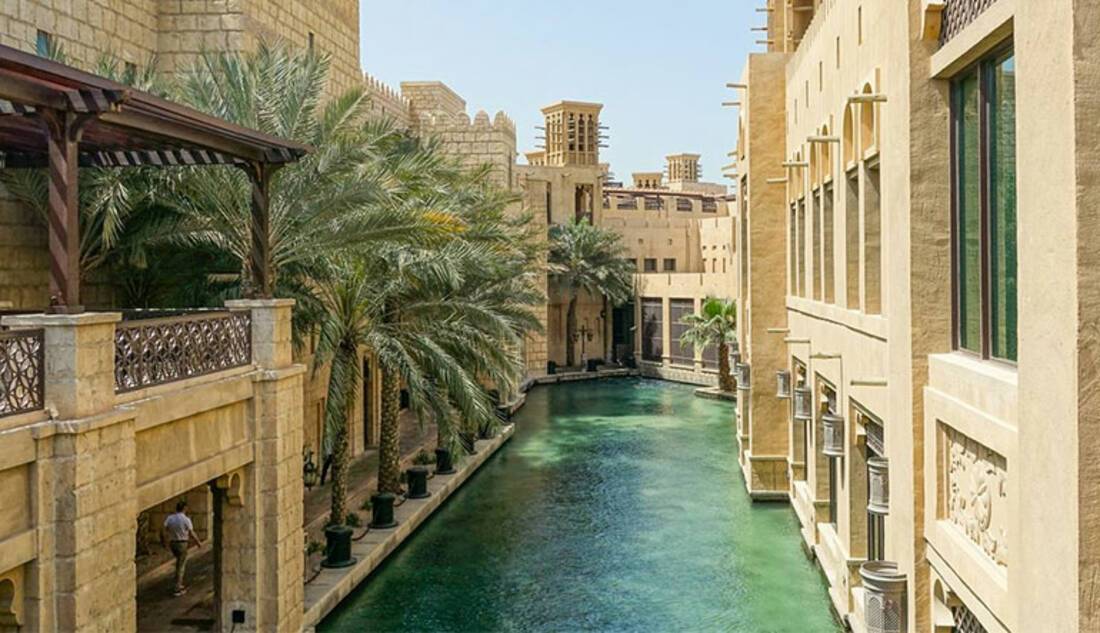 Atlantis
Travel to: Dubai, UAE
Atlantis is the best example of a mythical lost world. A paradise hidden in the ocean, Atlantis was originally envisioned by Plato but now its reality is constantly questioned. The nation was described as being a complete utopia, filled with modern technology, incredible flora and rich culture, which was all destroyed in a freak event of nature.
We believe Dubai is Atlantis' modern-day parallel. As one of the richest cities in the world, it's filled with incredible architecture, beautiful landscapes and modern technology. This amazing city is a truly incredible place and until you've been you can never truly imagine what the energy feels like. Under the hot Arabian sun, you'll enjoy a modern-day vista.
See all featured cruises to Dubai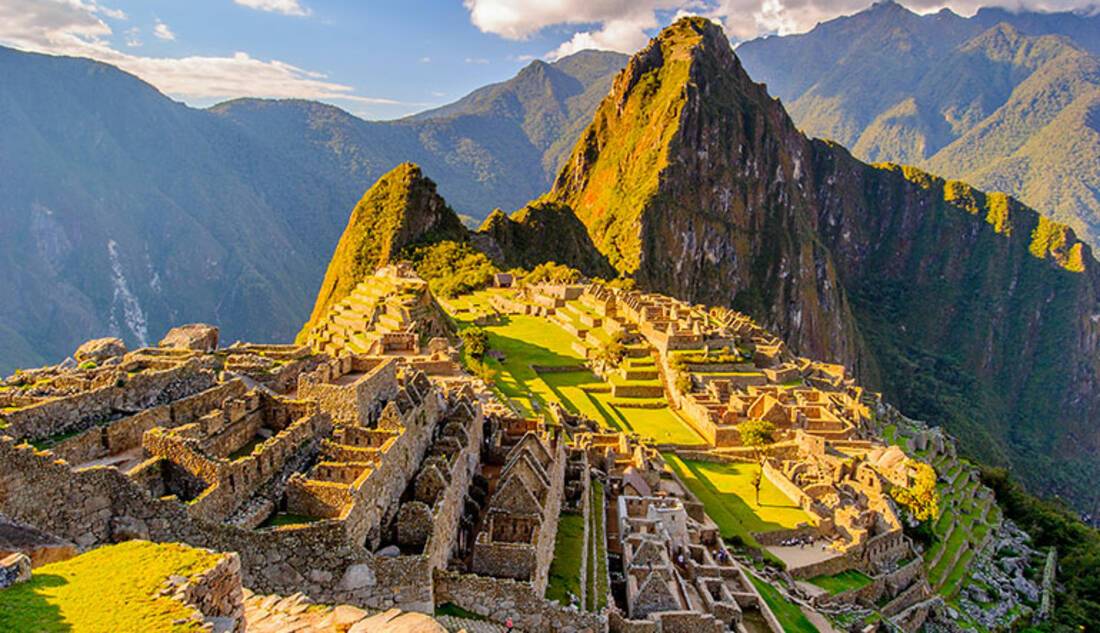 El Dorado
Travel to: Machu Picchu, Peru
The city of El Dorado is one of the most sought after mythical places in history. This rumoured city of solid gold, hidden somewhere deep in the South American jungle, fuelled many hopeful expeditions throughout time. In the 16th and 17th century, explorers (including Sir Walter Raleigh), pined after the prize of a golden city.
For a destination similar to El Dorado, we recommend Machu Picchu. This incredible Incan city in Peru is thought to date back to the 15th century and is rumoured to have been the home of Incan emperor Pachacuti. During sunrise and sunset, beautiful golden light is cast over the ruins and we're certain that anyone who sees it may, for a second, believe every brick in front of them is crafted from solid gold.
We chatted to Nicole from Go Far Grow Close, who explained how she felt the first time she saw Machu Picchu, "honestly, I had low expectations. I thought we would find ourselves in a tourist trap being harassed by vendors and pushed through a pre-set travel route. However, I was absolutely blown away by my first view of Machu Picchu and the whole experience. We climbed onto buses at Aguas Calientes, the town below Machu Picchu. It climbed precariously up the mountain on switchbacks. All I could do was close my eyes to the death-defying drop below us. Once at the top, we walked along a path, still unsure at what we would see.
"And then… Machu Picchu is totally exposed all at once and it is a mindblowing scene; beautiful rugged green mountains and valleys surround you and ruins are everywhere. There is so much to explore and learn about. I never felt like I was just another person seeing it. It felt authentic - like it had only been discovered in the last few years and we were one of the first to go."
Nicole explained why Machu Picchu feels so mythical, "I think it is the intersection of the stunning natural beauty, the incredible preserved ruins, the fact that they are scattered all over the mountain top and that you cannot see them from any vantage point (below or from the side) until you round a corner and then, you are literally slapped in the face with this unbelievable scene. You end up pinching yourself wondering whether you are truly seeing what is in front of you. It feels magical."
See all featured cruises to Peru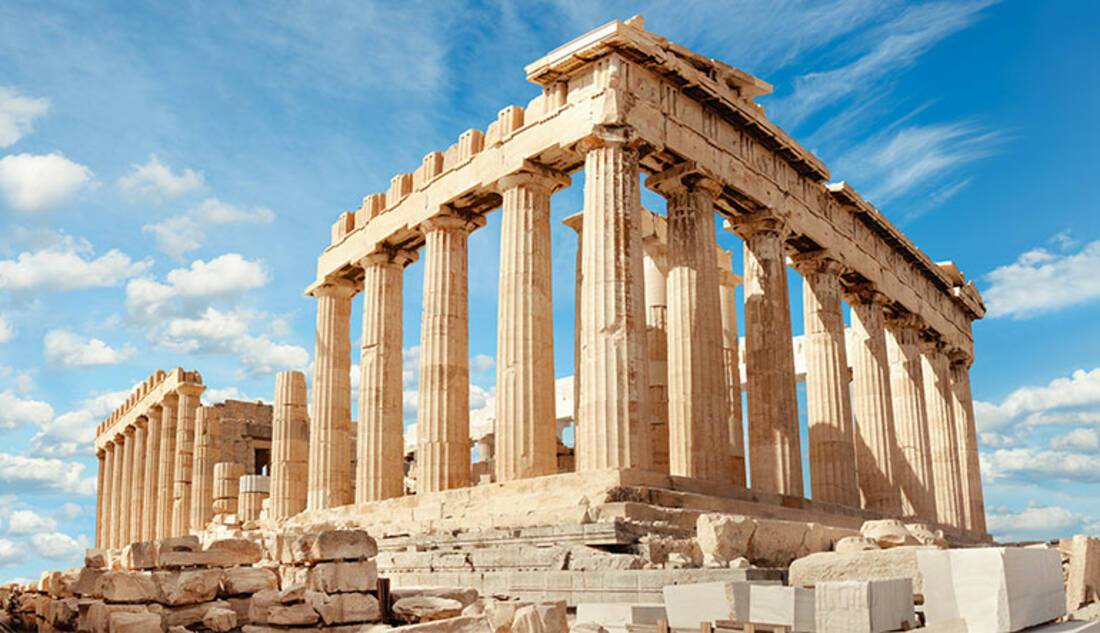 Olympus
Travel to: Athens, Greece
Although Mount Olympus itself exists, the exact location of mythological Olympus is highly debated. Due to its height, Mount Olympus is commonly referred to as Olympus, however, the two aren't the same. Home to the Greek gods, Olympus was described by legendary author Homer as a "heavenly threshold." Although Mount Olympus is thought to have been this place, all that remains today is a mountain.
We believe to get close to the Greek gods, diver the mountain altogether and instead visit Athens. This city, a juxtaposition of new and old, is filled with relics from the old world, with gifts from the new. Here, you'll be able to see temples, ruins and monuments, all built in dedication to the gods.
We chatted to Laurence, one half of blogging duo, Finding The Universe, who said, "Athens is such a culturally important destination with so much history to explore, I feel it's a destination everyone needs to visit once. I wanted to walk the streets myself to see the city where concepts like democracy were first mooted and see such incredible sights as the Pantheon."
Laurence continued, "Athens is a city with an incredibly vibrant culture, especially the café culture. This modern-day culture is always overlooked by the old, with reminders of ancient Greece all around you. This is especially true with the Parthenon, which sits atop the Acropolis and seems to hover in view wherever you go in the city, reminding you that Athens has been here for a long time, through the rise and fall of civilisations and will likely be here for many years to come!"
We also spoke to Olivia from O. Christine, who aims to inspire travel and the pursuit of wellness. She blogged about her time in Athens and said, "I have a friend from Crete and was visiting on holiday. I thought, 'I can't possibly come to Greece and not see such a historically significant city like Athens!' So, I made sure to spend a few days exploring Athens. I love learning about history through the exploration of ruins.
"I am inspired by how effortlessly landmarks of Ancient Greece weave into modern-day life," she said. "Upscale dining with the Acropolis as a backdrop? It's almost surreal! Athens is a special place, I appreciate how its well-preserved monuments and ruins are almost meditative."
See all featured cruises to Greece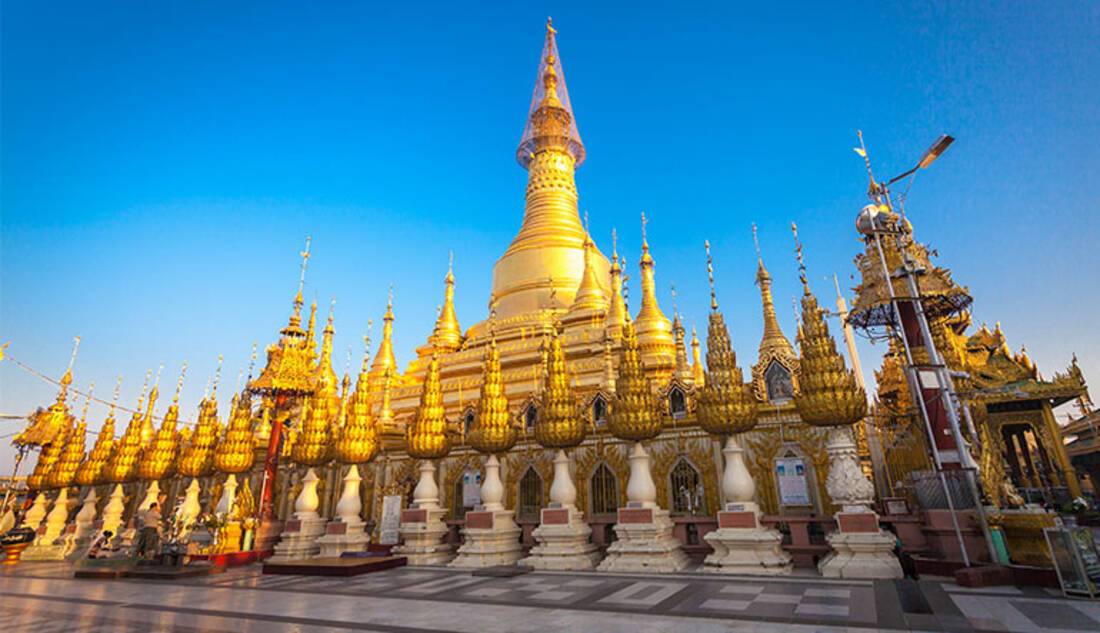 Shangri-La
Travel to: Pyay, Myanmar
Lastly, the incredible Shangri-La. A utopia described in the Merriam-Webster Dictionary as "a remote beautiful imaginary place where life approaches perfection." The term first appeared in the novel Lost Horizon by James Hilton. Published in the 1930s, the book describes a utopia lost in the Tibetan Himalayas.
We think Pyay in Myanmar is the perfect alternative. Located on the Irrawaddy River, the town south of the Himalayas is hidden from the rest of the world. This beautiful town may be one you've never heard of, but its raw history is incredible. Pyay was a booming trade town in the 1700s and before that, it was the ancient Pyu capital of Thayekhittaya. When there, you'll be gifted with beautiful temples and a rich culture unlike anywhere else.