Picture perfect St. Petersburg is the jewel in the Baltic crown. Located in Russia, it is a city that is well known for its White Nights, a period where the sun never sets, and the destination is alive 24 hours a day with festivals, activities and concerts.
What are White Nights?
The White Nights, or Beliye Nochi, as they are known in Russia, are an atmospheric phenomenon that occur from the end of May to mid-July every year. During this time the sun never fully sets, and the city is left illuminated by a brightly lit sky. Towards the end of June, when days are at their longest, the sun sets after midnight and rises at about 2am. But even then, it is not dark.
Many believe that due to its northerly location this unique phenomenon only occurs in St. Petersburg. But the infamous White Nights can actually be experienced in many other places such as Sweden, Norway and Finland as well as lots of other cities in Russia. Though St. Petersburg is the city that most enthusiastically celebrates, with many activities, events and festivals.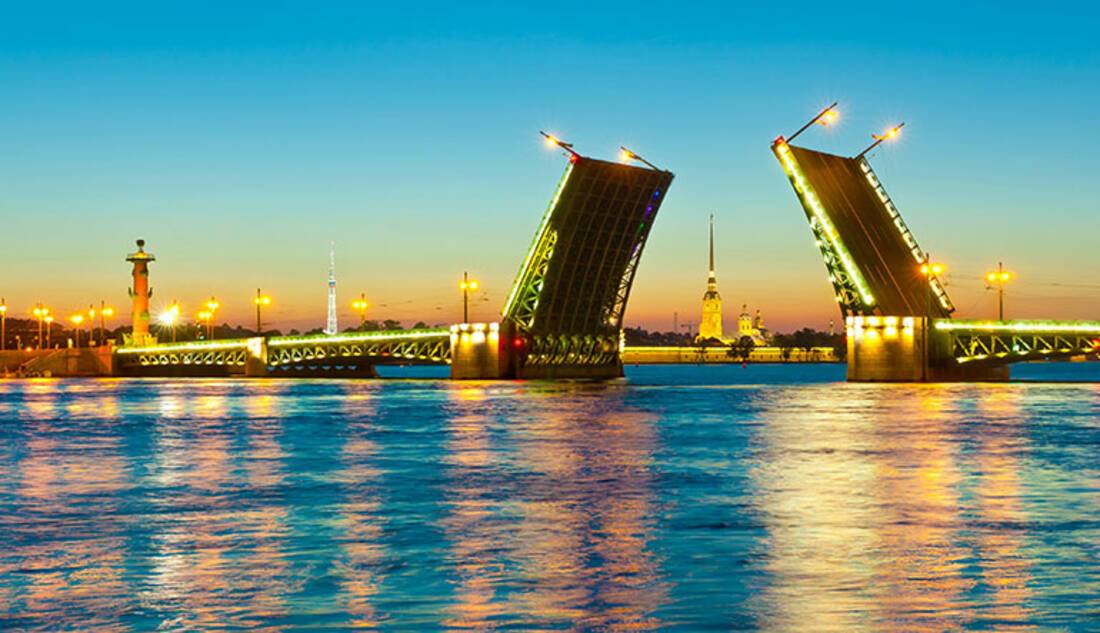 Things to do in St. Petersburg
The White Nights of St. Petersburg bring the city to life 24 hours a day – local residents take full advantage of the long nights and many restaurants, bars and tourist attractions stay open. Here are a few ideas of things to do in St. Petersburg during the White Nights:
Watch the Neva bridges open
A signature tradition of the White Nights, watching the Neva bridges open in order to let through boat traffic is a spectacle not to be missed. Watch from the riverside or take to the water on a White Nights boat cruise to truly immerse yourself in the experience.
Enjoy morozhenoe
Russia takes their ice cream making very seriously and delicious, creamy morozheno becomes ubiquitous in mid-summer. Wander along the riverside embankments and stop off at one of the ice cream stands for a real taste of summer.
Stay up all night
It is impossible to visit St. Petersburg during the White Nights and not be tempted to stay up all night. A kind of euphoria fills the streets that becomes ¬hard to miss. You could start the evening dining alfresco, dance the night away at an effortlessly cool nightclub and watch the sun rise riverside.