You've probably dreamed of visiting the likes of Lisbon, Amsterdam, Copenhagen and Oslo, but for every popular holiday destination is a handful of forgotten ones. Cruising is a fantastic way to explore places you've never even considered visiting. But there are some underrated places in Europe we thought we should make you aware of. Who knows, you might even end up scouring our selection of cruise offers to find a last minute getaway.
Kotor, Montenegro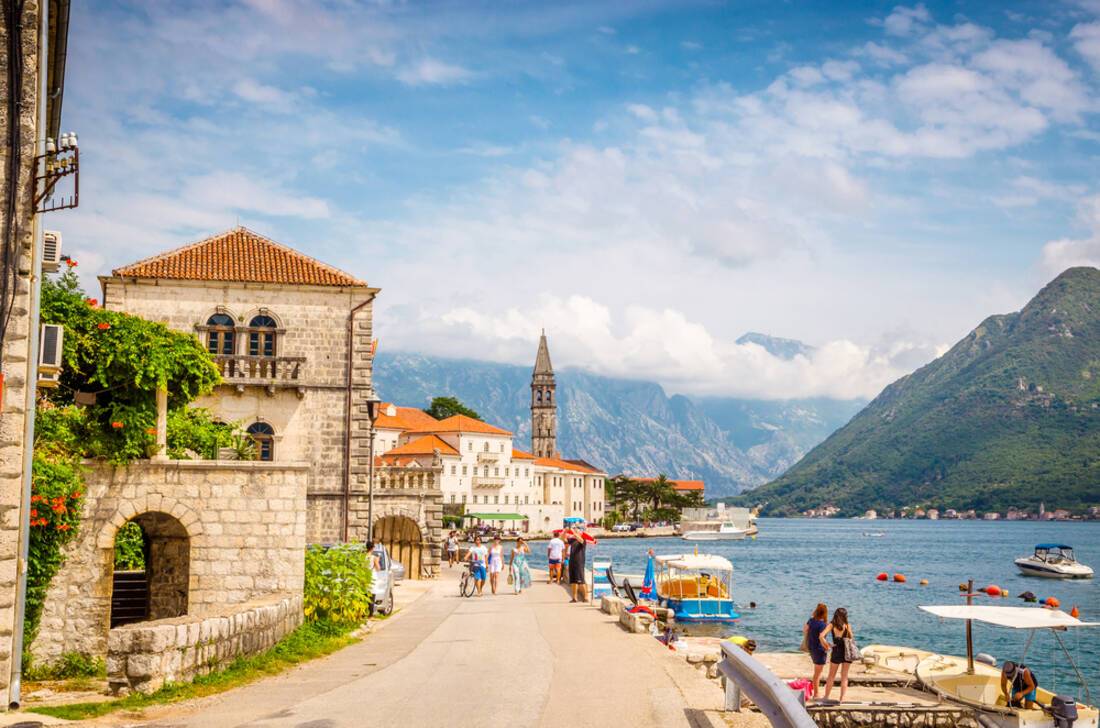 Rugged mountains, terracotta-roofed houses and crystal clear waters combine in Montenegro. Set on the Adriatic Sea, this often forgotten country is one of the most picturesque places in Europe, and yet, we feel it doesn't get the credit it deserves. On a cruise holiday you can explore the picturesque town of Kotor. Its ancient architecture, including Romanesque churches and the imposing St Tryphon's Cathedral, merge with glistening blue water to create a paradise. Between the centuries-old buildings, the town is buzzing with cosy cafes, bars and restaurants, filled with chatty locals.
Top 3 sights in Kotor: The Town Walls, St Tryphon's Cathedral, Perast
Budapest, Hungary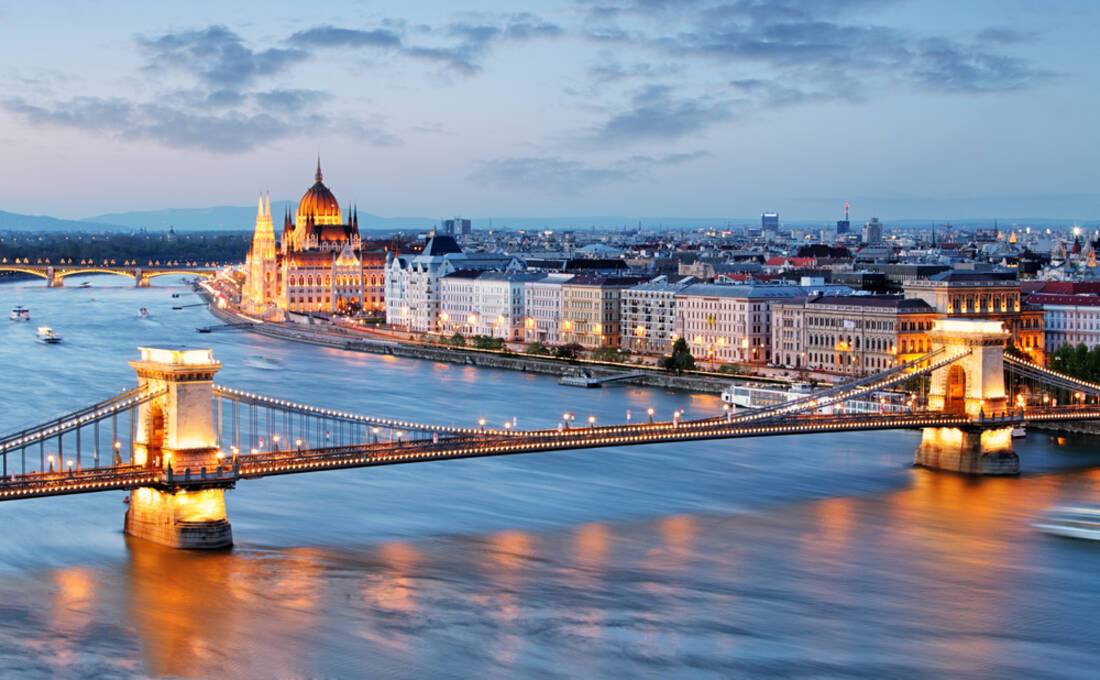 Most famous for its thermal baths and stunning architecture, Budapest deserves to be high up on your holiday bucket list. Hungary's capital is a hotbed of culture, bisected by the mighty Danube River. The two sides of the city are connected by the ornate Chain Bridge, which dates back to the 19th century. Budapest is one of the most densely populated cities in the EU, so the streets are always lively. The city's striking Gothic architecture will take you back in time, and is best enjoyed by simply roaming around Budapest. Stop for a traditional portion of goulash and don't miss out on a dip in the city's iconic thermal baths.
Top 3 sights in Budapest: Thermal baths, Matthias Church, Chain Bridge
Lyon, France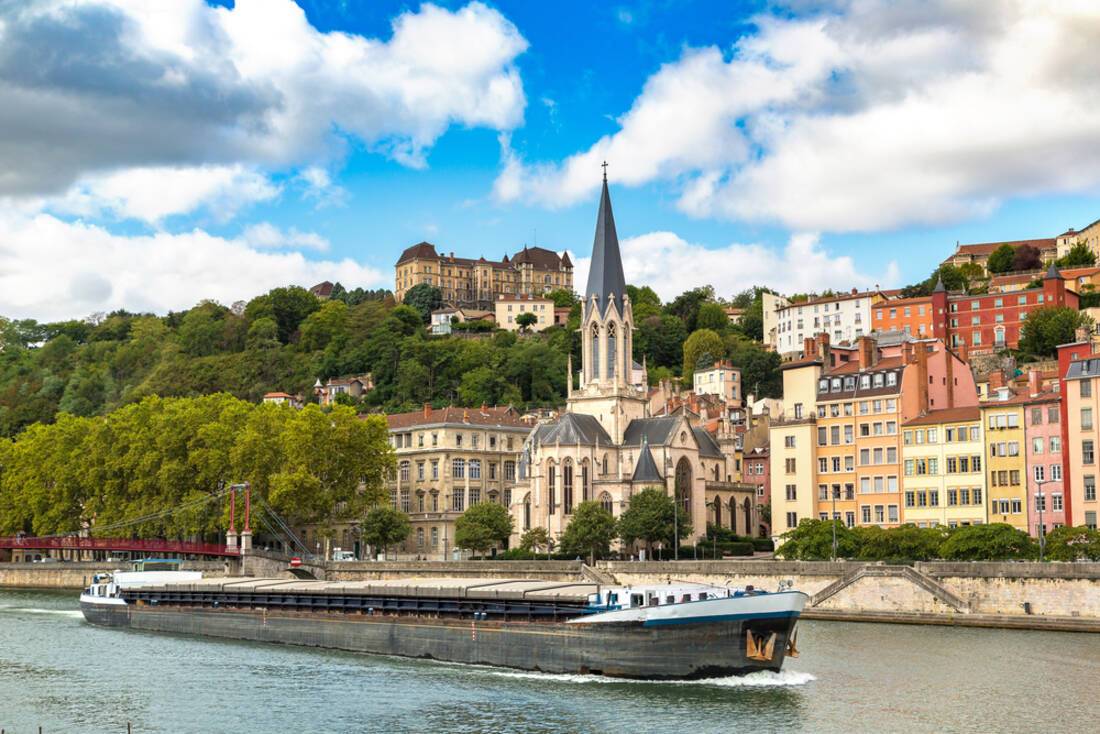 Set on the meeting of the Rhone and Saone Rivers, Lyon is one of the most picturesque cities in France. Displaying 2,000 years of history through its magnificent architecture, Lyon draws visitors wishing to discover France's history, as well as sample its exquisite cuisine. Ahead of your river cruise, be sure to read our foodie's guide to Lyon. This quintessentially French city has everything you could hope for: culture, history, food and breath-taking scenery. However Paris, Nice and Provence often steal the limelight.
Luxury travel blogger Carol Perehudoff, who shares her travel stories on Wandering Carol, sought out Lyon after hearing about its culinary reputation. We asked her about her trip: "Lyon was on my horizon because it's known as a top food destination, and I was searching for great French destinations beyond Paris. Lyon has so much more to offer than I realised.
"There are world-class museums, sprawling parks, river cruises and lots of pedestrian streets. One evening we saw a spontaneous outburst of swing dancing in a square – it has that sort of lively vibe.
"The number one thing to do in Lyon is eat, which made my husband extremely happy. If you're visiting, you might want to have a meal at a bouchon, a traditional-style restaurant that serves local Lyonnaise dishes, but whether or not you opt for the veal nose and beef foot is up to you.
"With its picturesque cobblestone streets, Lyon's Old Town is well worth exploring, and for a great view you can take the funicular up Fourviere Hill to catch the sunset."
Top 3 sights in Lyon: Roman Theatre of Fourviere (the oldest theatre in France), Les Halles de Lyon Paul Bocuse, Cathedral St-Jean
Hvar, Croatia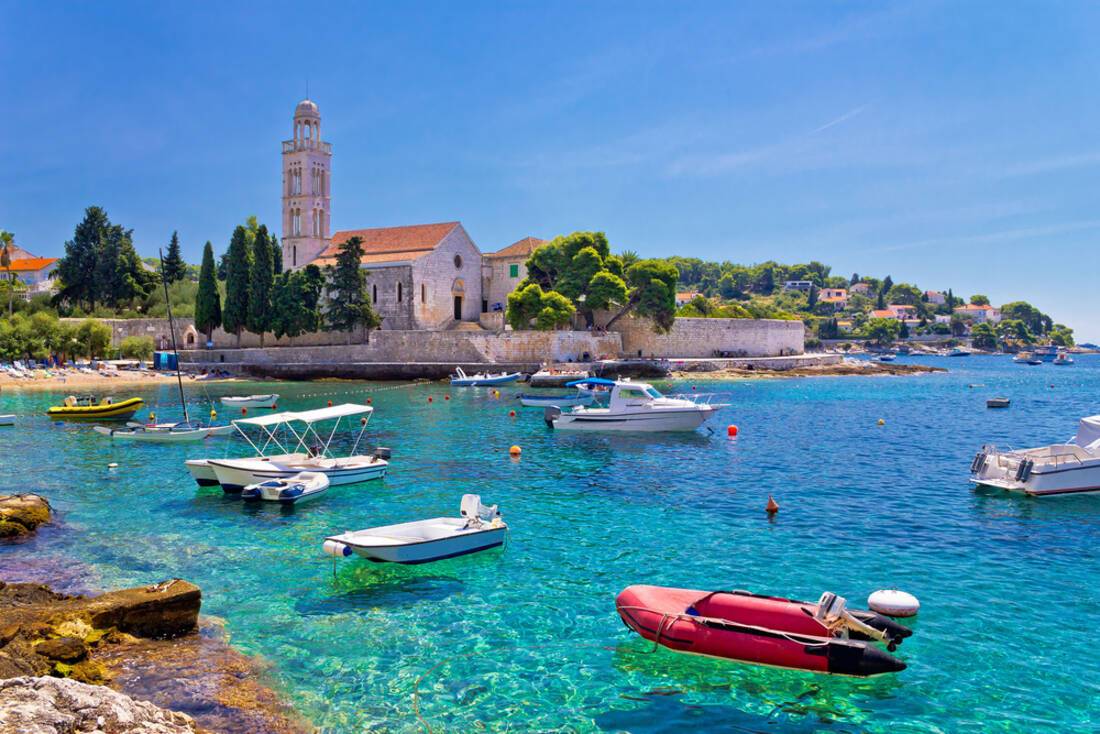 Often overshadowed by the grand city of Dubrovnik, Hvar doesn't get the recognition it deserves. This Croatian island echoes the feel of Kotor in Montenegro, with a hilltop fortress towering over azure water. Its Renaissance-era architecture, such as Hvar Cathedral, is unmissable during your cruise stopover. Hvar is often dubbed the sunniest place in Croatia, as it sees around 2,720 hours of sunshine every year. Although it's a luxurious beach resort, Hvar has so much to offer travellers seeking out cultural experiences. The elevated fortress, which occupies the site of an ancient Illyrian settlement dating back to 500BC, overlooks Hvar and the surrounding islands. Nearby, the 15th-century Franciscan Monastery is a sight to behold. If you simply want to laze on the beach during your stopover in Hvar, there are plenty of pristine beaches to choose from, and the water is so inviting.
Top 3 sights in Kotor: Beaches, Franciscan Monastery, Fortica
Cobh, Ireland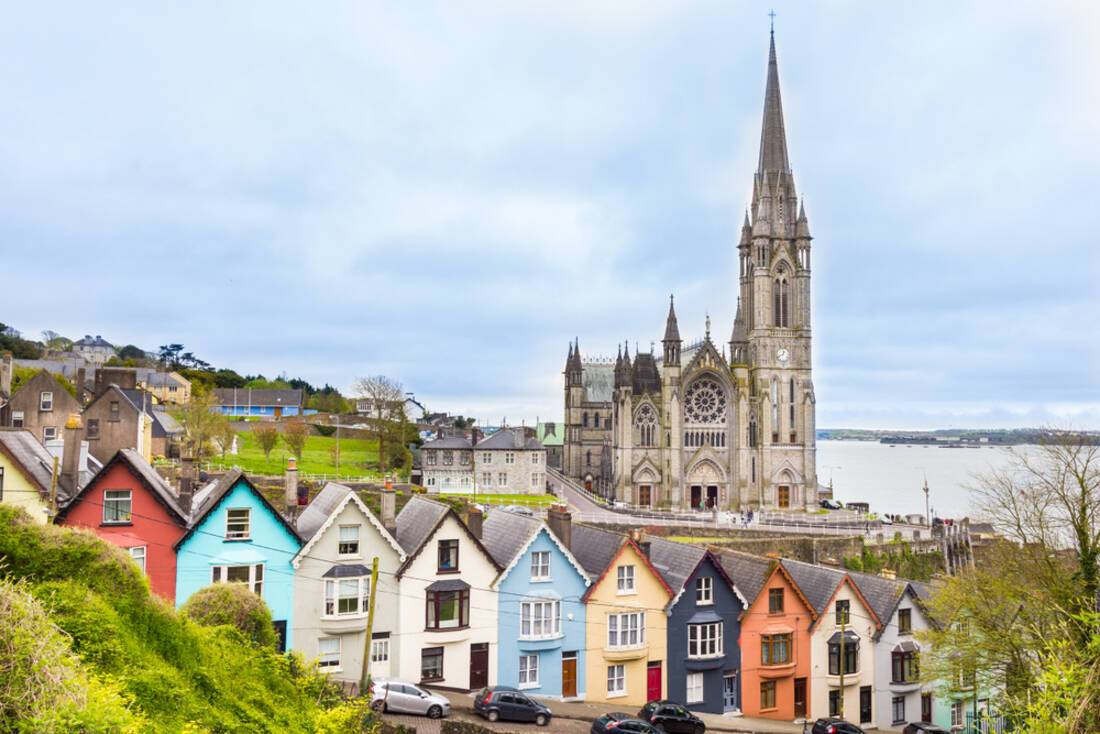 Cobh (pronounced 'cove') is a picturesque waterfront town, set in Cork city's harbour. Despite its tragic past as the last port of call for the ill-fated Titanic, Cobh is a bright and friendly town with plenty to offer all types of travellers. The town remembers its past through various attractions, including the Titanic Experience and Cobh Heritage Centre. Those seeking an alternative attraction during their British Isles cruise can visit nearby Spike Island – considered the Alcatraz of Ireland. One of Cobh's most striking buildings is St Colman's Cathedral, which towers over the town.
"Some Irish towns just look pretty," said Hendrick Verwey of Visit Cobh, "others have a story to tell but don't look the part. Some are difficult to get to and your question, 'is it worth the effort?' and then there is a town that has it all. It's called Cobh!
"This town has a spectacular setting, perched on a hillside in one of the finest natural harbours in the world, Cork Harbour. The town is steeped in history and its world class visitor attractions, the streets and piers of the town and the townspeople tell these stories wonderfully.
"Experiences make a holiday special and people make experiences special. In Cobh, it seems that everyone who wants to welcome the visitor and find out a little about them and share a story or two. Expect great sessions in the pubs and enjoy the company of locals who have a sense of fun. Here the Cork-brewed stout Murphy's battles for popularity with Guinness, and Irish coffee is made how Irish coffee should be made.
"This pretty, colourful and friendly town on the south coast of Ireland will not disappoint and definitely surprise with so much to experience."
Top 3 sights in Cobh: St Colman's Cathedral, Titanic Experience, Spike Island
Porto, Portugal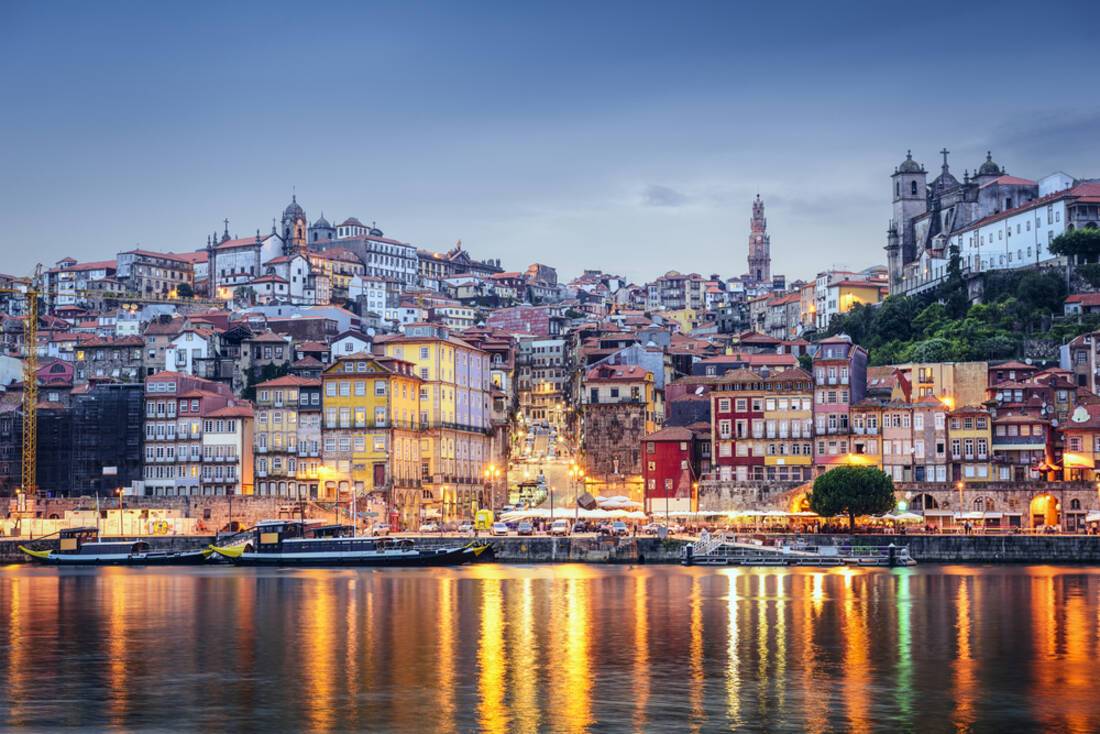 Famous for its stately bridges, Port wine and narrow cobbled streets, Porto has a lot to offer. Its merchant's houses and old-fashioned cafes appear to be stacked on top of one another, leading down to the Douro River. It is difficult not to be charmed by this rustic riverside city, although many travellers opt for the elegant, crumbling buildings of Lisbon, in favour of cool city beaches and a thriving art scene.
Porto absolutely deserves to be high on any holidaymaker's list of places to visit in Europe. If not to see the intricate ceramic tiles lining Sao Bento railway station, then to indulge in the city's iconic dish – the Francesinha. But there's so much more to Porto than just decadent sandwiches and train stations. Dom Luis, the iconic bridge crossing the Douro River, is a sight to behold, as is the Livraria Lello, an ornate bookshop which is said to have inspired author J.K Rowling. The red, yellow, blue and white houses in Porto's riverside quarter, Cais da Ribeira, provide the perfect setting for lunch with a glass of Port wine.
Top 3 sights in Porto: The Seven Bridges, Cais da Ribeira, Sao Bento station
Bergen, Norway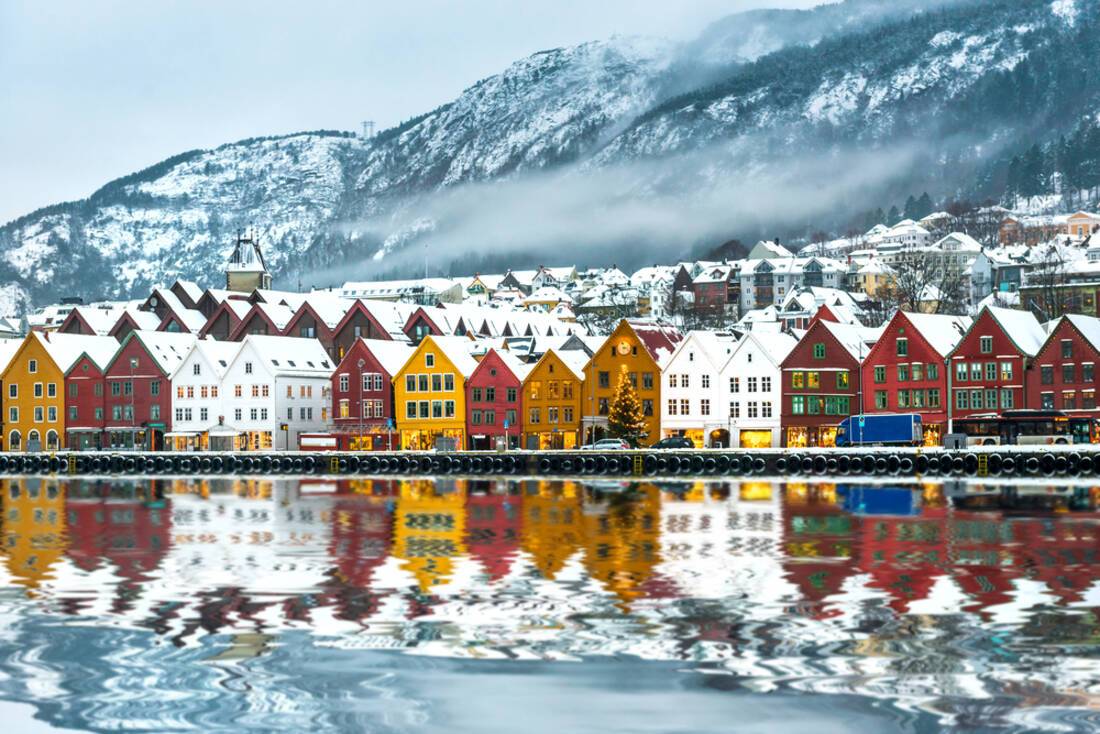 On Norway's southwestern coast, the vibrant city of Bergen stands out amongst the mountains and fjords. Red, yellow and white wooden houses line the wharf, which was once a major trading hub. Today, Bergen has a thriving student population, meaning it has an excellent selection of bars and restaurants in which to sample both traditional and contemporary Nordic cuisine. The ancient houses of Bryggen, which lines the waterfront in the city, is a designated UNESCO World Heritage Site. These remarkable buildings date back to the 14th century. Despite being a good-sized city, Bergen remains close to nature, with the surrounding mountains and fjords just moments away. From the wharf, visitors can enjoy a short walk to the base of the Floibanen funicular, a railway which leads up to the mountain of Floyen.
Top 3 sights in Bergen: Floibanen funicular, Bryggen, Market Square
Keen to start exploring some of the most underrated places in Europe? Keep an eye on our latest cruise offers to get an excellent deal on the trip of a lifetime.