Have an itch you feel like you need to scratch? With many bucket list items, it's not a case of what but how, and although you may know the things you want to achieve, see or do in your lifetime, you may not know the best place to go to do them.
In this article, we help you work out where you should travel based on your bucket list. Pick your top cruise bucketlist item from our quiz below and find out your ideal travel destinations. Once you know, read on to hear tales from people who have been there before, and to find out their top tips.
Now you know your ideal travel location, read on to find out more about it!
You should travel to Norway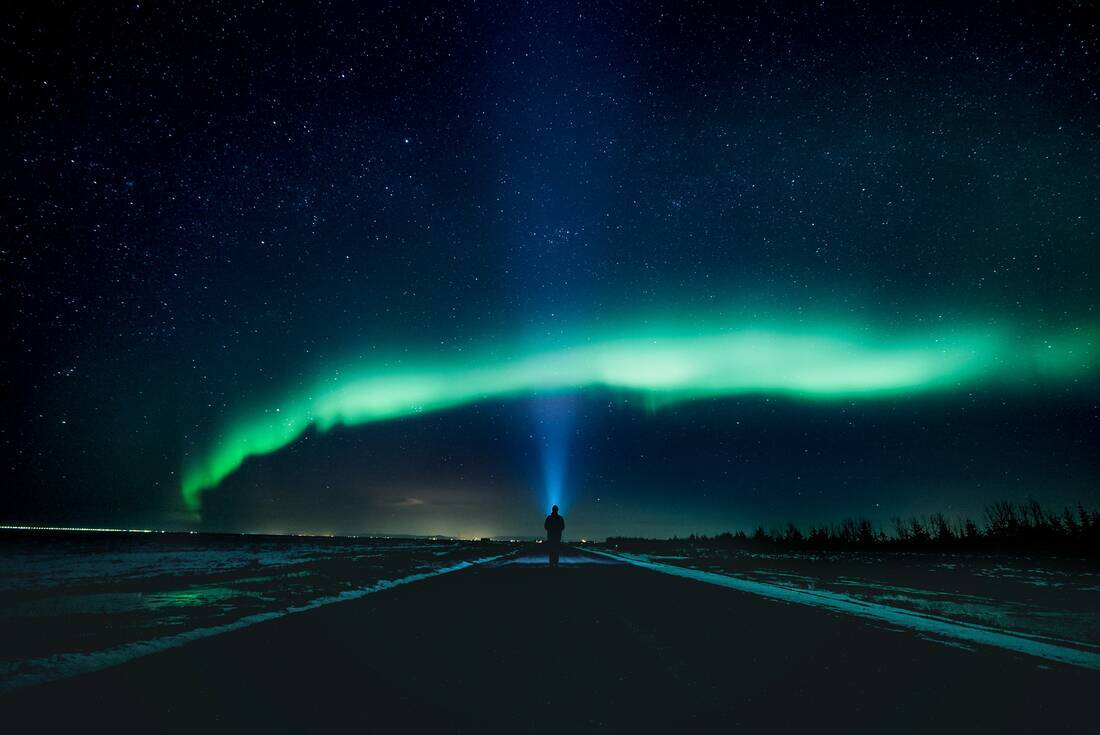 As well as being one of the world's most popular cruise destinations, thanks to its beautiful scenery, Norway is also an incredibly popular place to see the northern lights. The large, unpolluted night sky here often allows itself to be a canvas the most exceptional light show in the world. As the sun goes down over your cruise ship you'll be able to see the sky filled with billions of stars, and if you're lucky, the large coloured sweeps of the Aurora Borealis. The best months to see the lights are between September and April; feel free to browse our range of Northern Lights Cruises, which will give you the best opportunity of seeing the lights.
We spoke to Jurga, a photographer and travel blogger at Full Suitcase originally from Lithuania. We asked why she wanted to see the Northern Lights: "Seeing Northern Lights has been on my bucket list for a long time. There is just something about them that captures your imagination.
"The first time I saw the Northern Lights wasn't actually all that special at all. There was just a faint greenish line in the sky that looked greener in the pictures than in reality. But when you see a really strong aurora display, it simply takes your breath away. I was lucky enough to see fantastic auroras several times. One of the most memorable occasions was during my recent trip to Tromso, Norway. The green lady danced in the sky for several hours, painting it in all shades of green and purple. It's something that is difficult to explain in words, you just have to experience it. Magical."
We were also lucky enough to speak to Bowdy, blogger at Bowdy Wanders, who told us why he wanted to see the Northern Lights: "Northern Lights has always been on my bucket list, ever since I became a travel blogger. A meet and greet with Aurora (Borealis) is absolutely something that I would want to do in this lifetime, because I know there's something about 'night rainbows' that is mighty spectacular. The experience of the chase, the conquer, and the charm of the Northern Lights makes you feel alive on so many levels."
Bowdy then told us what it was like seeing them for the first time: "With sub-zero weather, pitch black landscapes, and inner fiery anticipation, the first time I saw the Northern Lights in Norway was a surreal moment in time. The Northern Lights dazzled and danced way better than I imagined it would, and the fleeting seconds captured in photographs were more than enough to bring a smile on my face for a lifetime!"
You should travel to Petra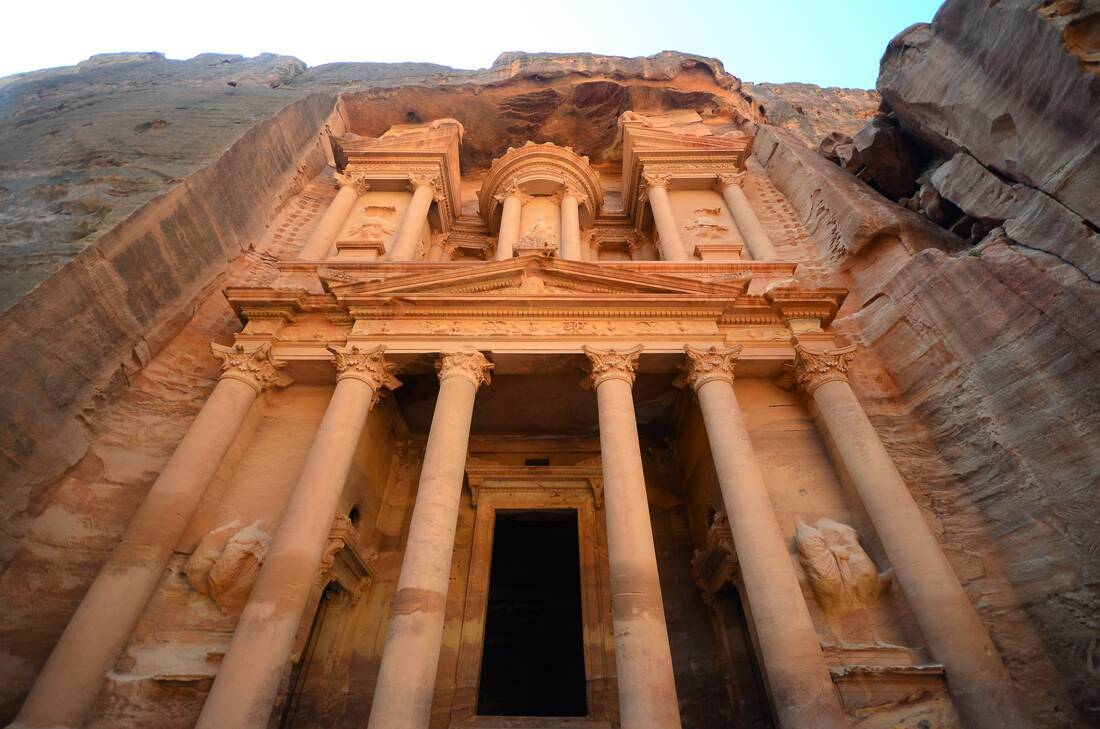 If you feel wanderlust in your veins and long to follow in the footsteps of great explorers like Indiana Jones and Lara Croft then we suggest you visit Petra. Not only has Indiana Jones himself visited Petra in search of the Holy Grail, but the site brings in thousands of visitors every year who are looking to explore this hidden city. Hike the Siq Gorge and explore these ancient ruins, we guarantee by the end of the day you'll feel like a bona fide explorer.
You should travel to Iceland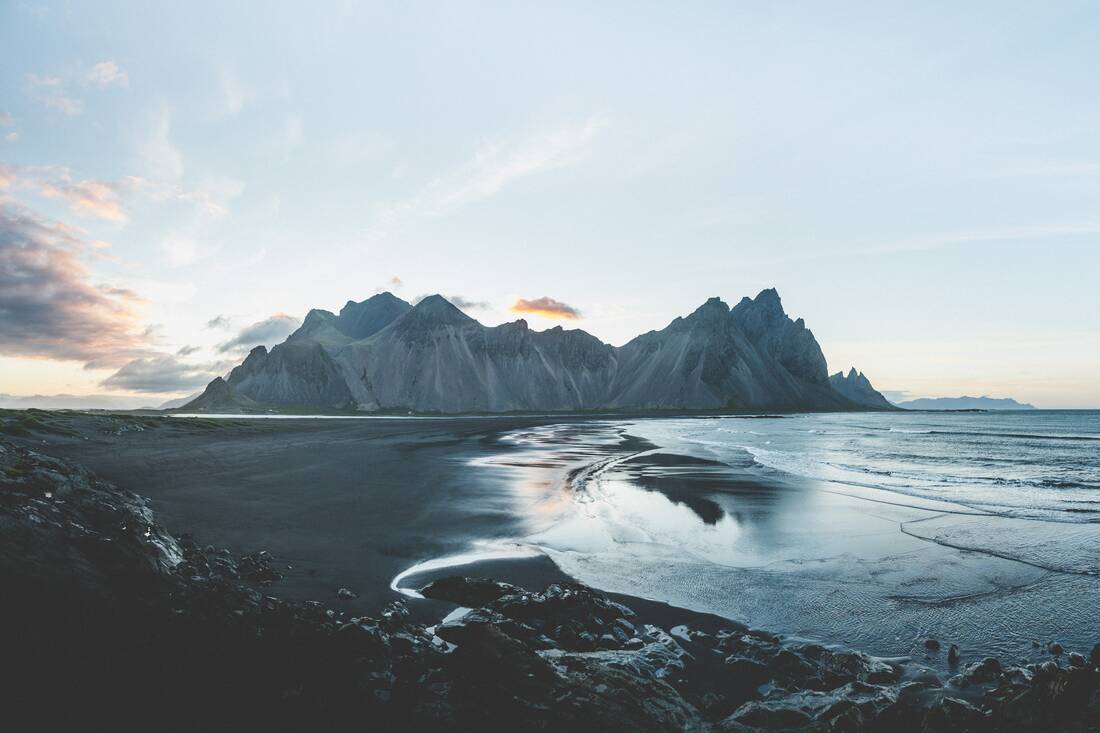 Although science and technology may not yet allow you to visit galaxies far, far away, there are many places on Earth that look as though they don't belong. We suggest, for anyone looking to explore an alien landscape, that a trip to Iceland is the holiday for you. With black sand beaches, towering volcanoes and erupting geysers, this incredible country feels a million miles away from anywhere else on this planet, and really is one of a kind.
You should travel to Hawaii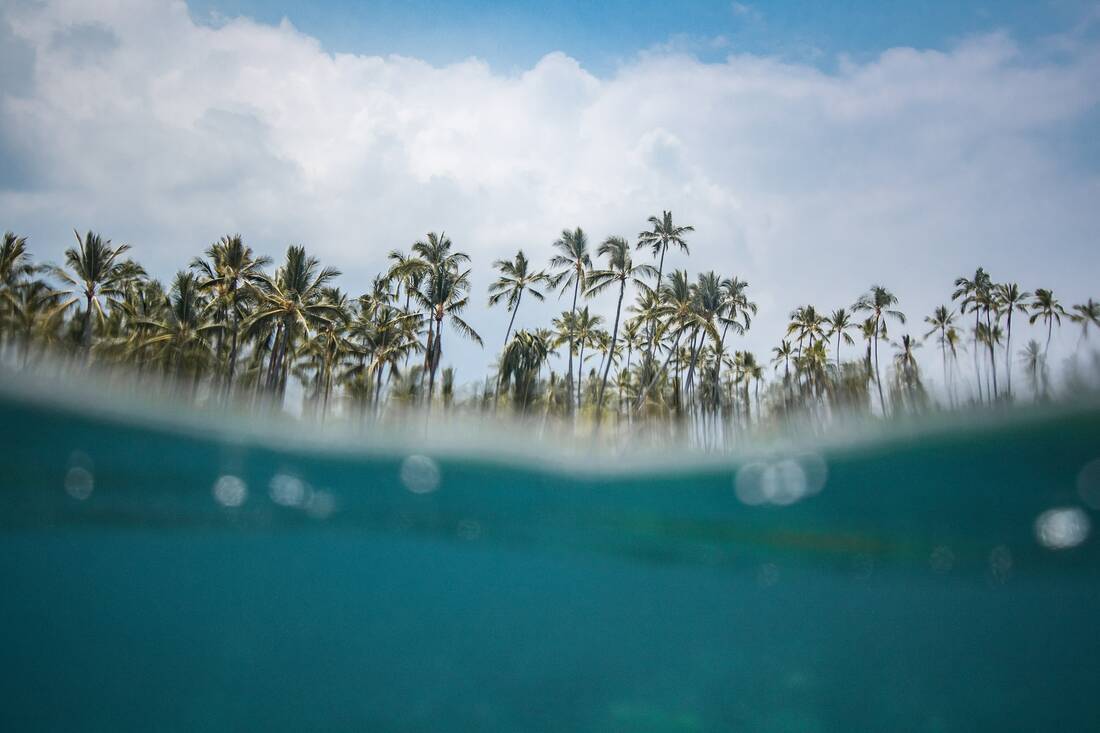 Underneath the tropical waves of Hawaii lies a whole new world. The beautiful reefs are a fantastic environment for sea creatures, and you'll be able to see everything from green sea turtles and coral reef fish to sharks. This makes this a fantastic place to swim with them, as there are many well-practised diving schools on the island who are happy to help you with either cage diving or free diving (if you are brave enough!)
We spoke to Sarah Chant, adventure travel blogger at Exploring Kiwis who has previously swum with the sharks in Hawaii. She said: "We both have a great deal of respect for sharks and love spending time with them in their natural habitat."
We then asked what the experience was like: "A little spooky! We've been diving with sharks before and were always told not to float around on the surface in case we were mistaken for a seal. Intentionally snorkelling at the surface took a little getting used to but as soon as we were in properly, we knew we'd made the right choice. What an experience!"
We also spoke to Scott, blogger at Quirky Travel Guy, who told us what inspired him to go cage diving in Oahu: "I've always wanted to see sharks in their natural habitat, and Hawaii seemed to offer the perfect opportunity. The waters around Oahu were warm and clear, and the excursion felt safe, so I was excited about the adventure.
"When I jumped into the water, I immediately spotted a lone shark calmly swimming past several feet away, seemingly oblivious to my presence. Its casual demeanour was reassuring rather than scary. Knowing it was the relatively tame Galapagos shark put my mind at ease, so I was able to relax and enjoy the experience. Being in the ocean with sharks was a huge bucket list goal achieved!"
You should travel to Hong Kong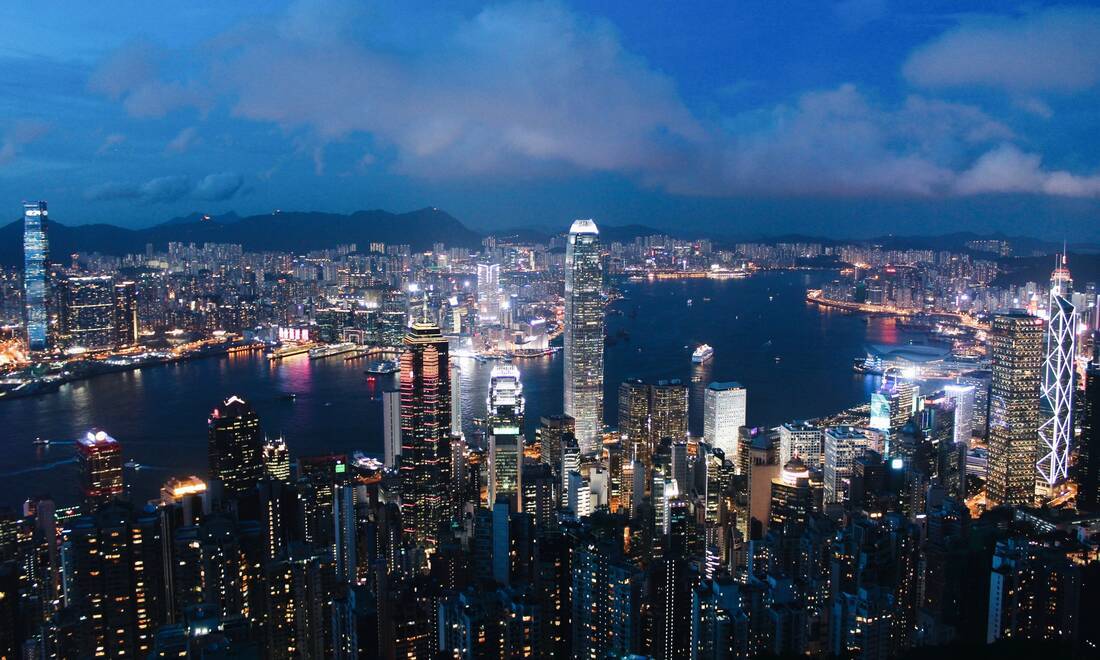 If you have all eyes on the future and can't wait to see how the world may advance, we recommend travelling to Hong Kong. Hong Kong is an autonomous territory, which means it's both a city and a country. It's an incredibly densely populated area and thus its skyline is built up of towering skyscrapers. Split down the middle by Kowloon Bay, visiting this impressive destination feels like stepping straight into a sci-fi movie.
We spoke to Annemarie, video producer and travel blogger at Travel on the Brain. She told us about her time in Hong Kong: "Hong Kong is truly a wonderful and marvellously compact country. You'll land on an island created just for an airport and will be greeted by a high mountain covered in lush tropical vegetation before being whisked off into the concrete jungle. Within just an hour, you can chill out by the sandy beach at Stanley or head up to Victoria Peak to see the neon lights dance every evening to a light and music show.
"Hong Kong wasn't initially on my radar as a great travel destination, I just happened to have an overlay on my way to far-off New Zealand. Instead of doing the entire trip in one go and since extending my layover didn't incur any extra fees, I decided to make it a short weekend trip. That was the best decision ever because the city was all the more surprising and I was super sad to leave so early.
"If you only have a few hours to spend in Hong Kong, make sure to familiarise yourself with the best Hong Kong attractions to make the most out of your visit."
You should travel to Antarctica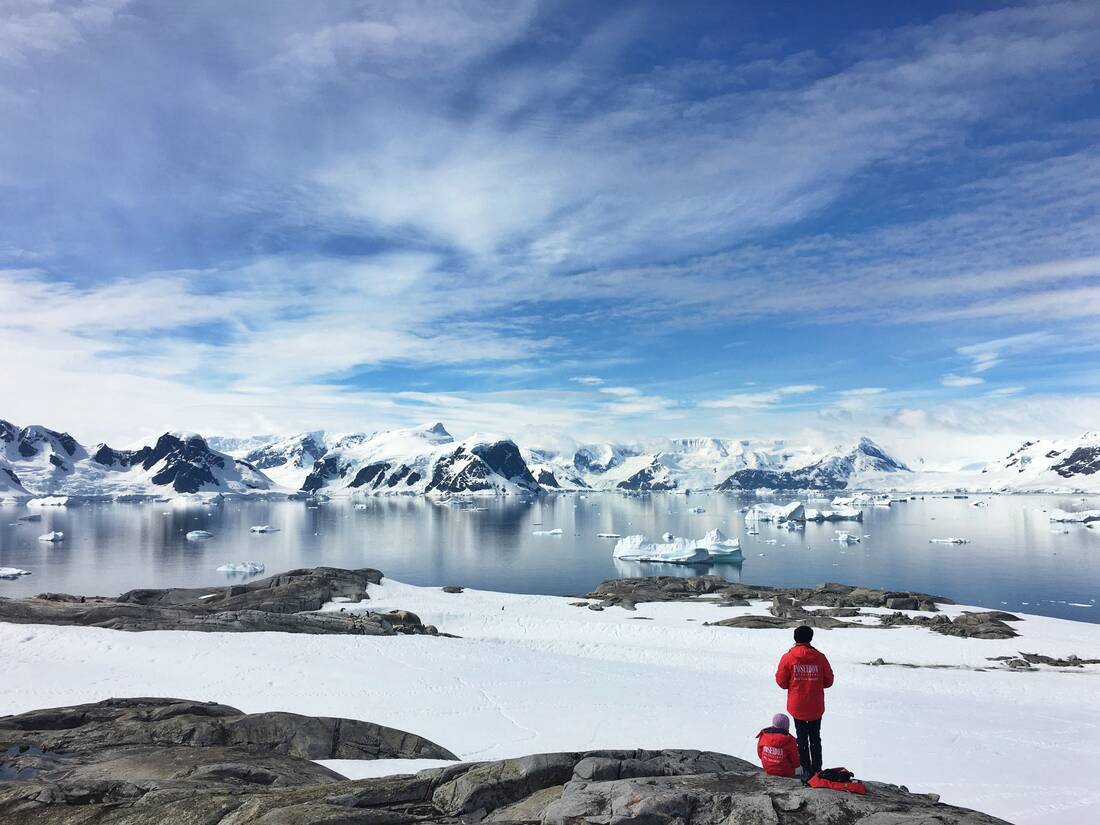 Looking to tick that final elusive continent off your list? Well, it's time to visit Antarctica. This seventh continent and the least explored by humans is one of the most beautiful places in the world. Journey there on a cruise and visit Port Lockroy, which is home to the most remote post office in the world, and a colony of penguins. As you sail through the frozen water and towering icebergs you'll thank your lucky stars you decided to take a trip there.
We spoke to Victor, blogger at Victors Travels who has previously visited Antarctica. We asked what his motivation was: "After my first 6 months of backpacking in 2009 I wanted to go and travel again, but this time trying to accomplish the craziest thing I could think of. Hitchhiking to the moon (yes, that was my first idea) didn't seem feasible at the time so I decided to travel from North Pole (a little town in Alaska) to Antarctica for charity. It was an amazing journey, and I'm very happy I made it."
We asked Victor what it felt like first stepping foot on Antarctica: "It was absolutely magical. The remoteness of it can be felt by just being there. The serenity, lack of people and traffic, overwhelming natural beauty and the thousands of penguins and other animals make it feel like you're on another planet."
You should travel to India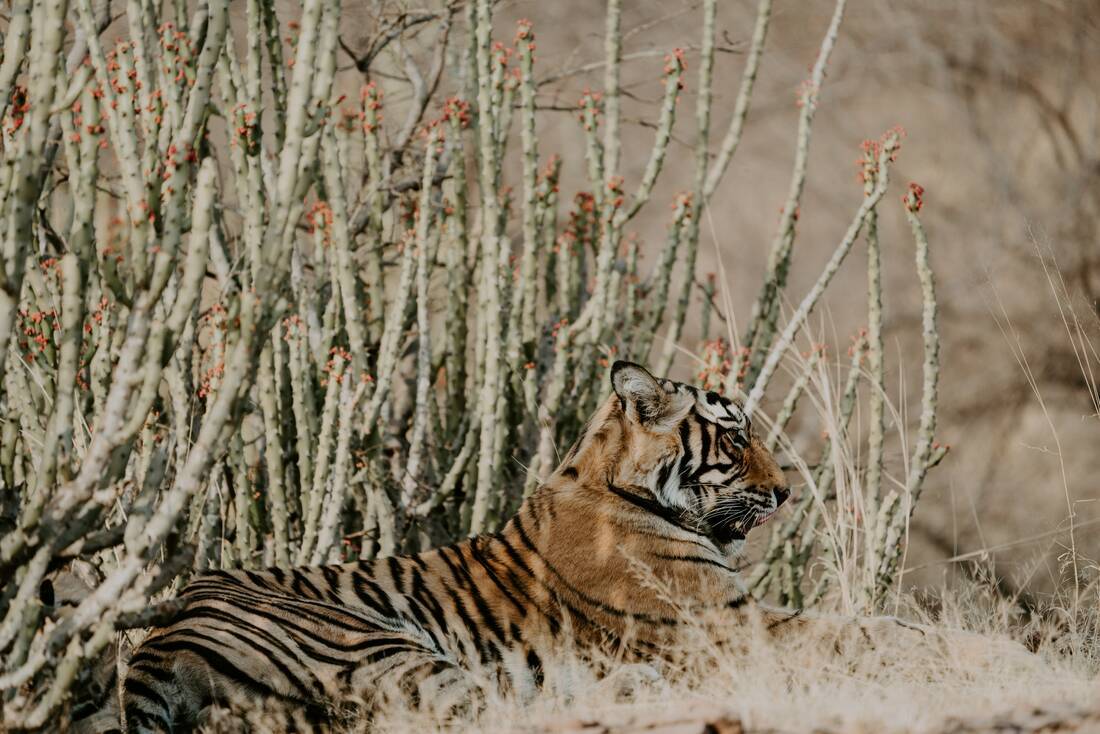 Although some of the world's most beautiful creatures are elusive, they are not impossible to see in the wild. Tigers, for example, are best seen in Ranthambore Park, India. Here, the usually high number of Bengal tigers are kept safe under watchful protection and roam free around some of the most outstanding scenery in the world. As well as tigers you'll be able to see myriad other animals, although it's the big cats that most people come here to see.
We spoke to Sarah half of the team at Not Another Travel Blog, who told us why she and her partner wanted to visit Ranthambore Park: "We wanted to visit Ranthambore as a way of seeing a different side to India. Starting in Mumbai and with an itinerary that encompassed almost entirely cities, we were keen to explore other things Rajasthan had to offer. We'd had so many other incredible wildlife experiences on our travels that when we read about Ranthambore and discovered the opportunity to see tigers it felt like a no brainer. To say the cities in India are overwhelming is an understatement so it was a welcome relief to get out into the countryside and spend time in a more rural setting!"
Sarah then told us about her experience at the park: "It actually took us a while to see the tigers - as with any safari there are no guarantees. On a tight budget we'd allowed ourselves two game drives but decided to stretch to a third after not managing to spot one of the park's sometimes elusive big cats! When our guide spun the jeep around and starting edging towards a rocky outcrop we were all pretty confused, but when we finally spotted two tigers lazing in the afternoon heat we were blown away. Despite the other jeeps around us, everyone was pretty much spellbound - open mouthed, just watching the tigers go about their business. Our guides had to drag us away from the spot when it was time to leave as I think we could all have sat and watched them all afternoon!
You should travel to Osaka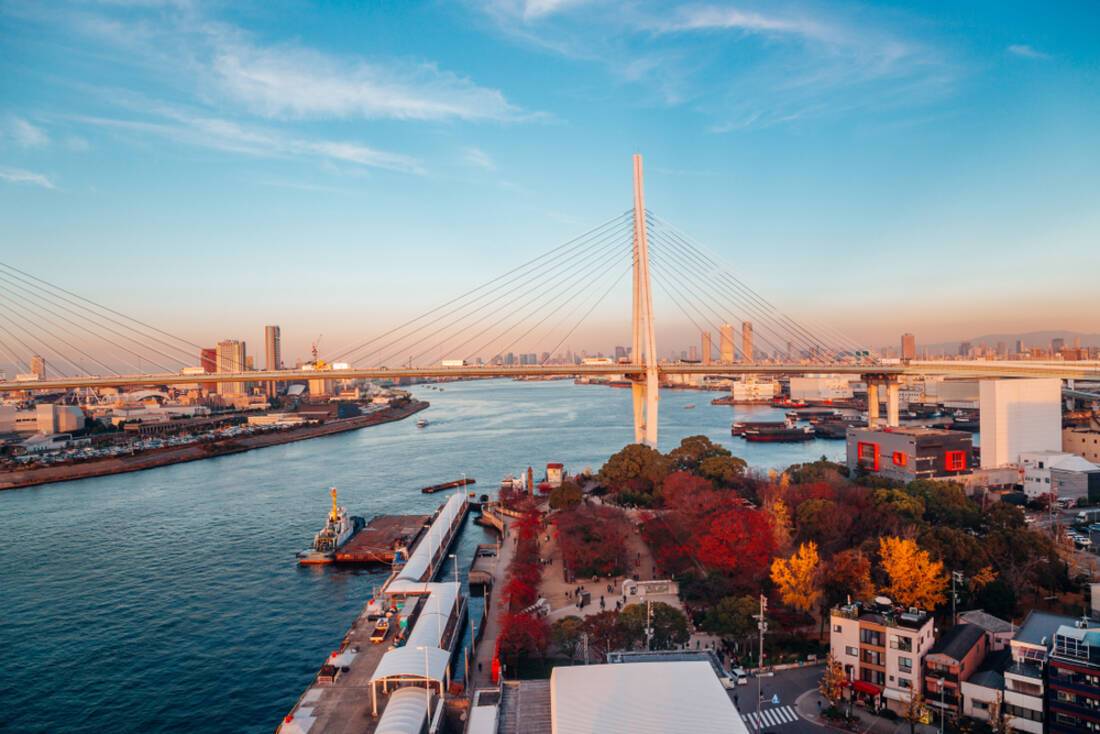 If you want to climb a mountain, but aren't a massive fan of hiking, journeying to Osaka in Japan is a must for you. Due to the Japanese definition of a mountain there are many summits that can be conquered in minutes. We recommend Mount Tenpo, located in the port beside the unmissable Ferris wheel, this mountain is a mere 15-foot climb. Believe it or not, Mount Tenpo is at the foreground of the picture above!
You should travel to Naples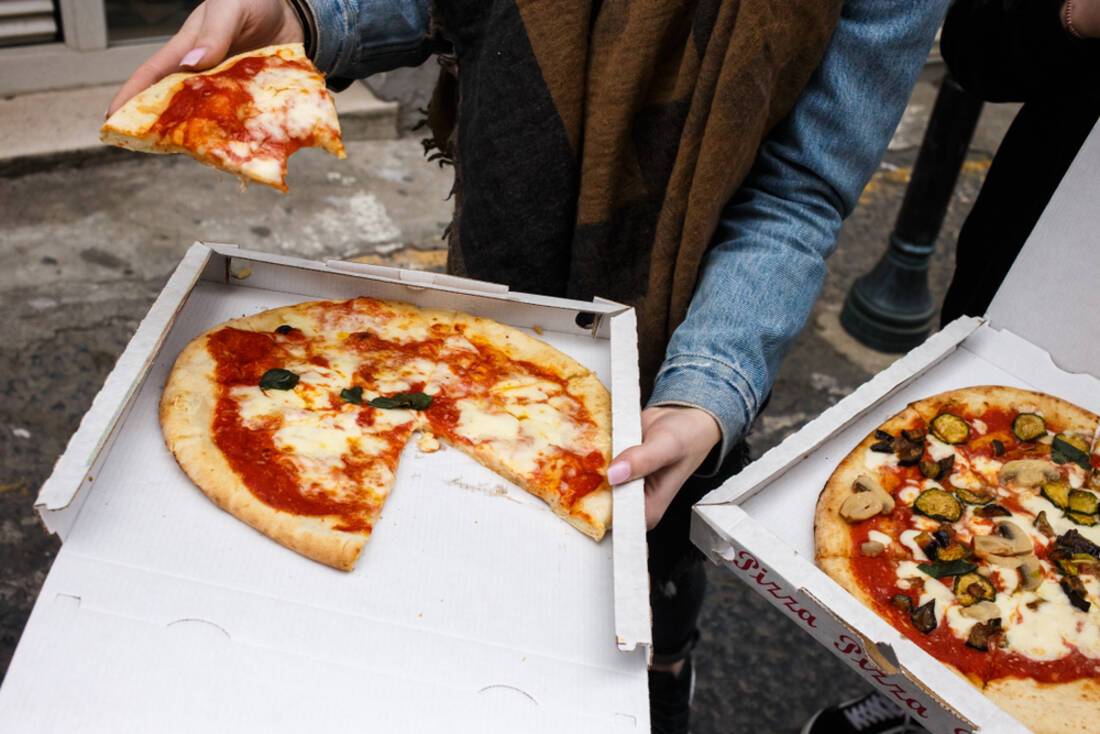 If you are looking to eat a food in its hometown, we argue that eating a pizza in Naples is the best thing to do. When the Queen consort of Italy, Margherita of Savoy visited Naples in 1889 a Neapolitan pizzamaker named Raffaele Esposito created the Pizza Margherita as a welcome gift. Still today you can get a pizza made to that original recipe all around the city. Most people deem L'Antica Pizzeria da Michele as the official home of pizza though, so we suggest this as your first stop.
We spoke to Lori, photographer and blogger at Travlinmad, who blogs about food and travel. We asked Lori what inspired her to visit Naples: "I had always wanted to visit Naples, Italy because my grandparents were from outside the city, and emigrated to the US around 1900. Seeing my ancestral home was such a special and moving experience for me.
"There's really nothing like Neapolitan pizza and my favourite is Margherita pie. But as I tell everyone, eating pizza in Naples may ruin pizza for you forever! The beauty of pizza there is its simplicity - the tomato marinara, a few pieces of fresh buffalo mozzarella, and some whole fresh basil leaves all showcases the main ingredient, which is the dough. It's what pizza in Naples is all about!"
You should travel to Cairo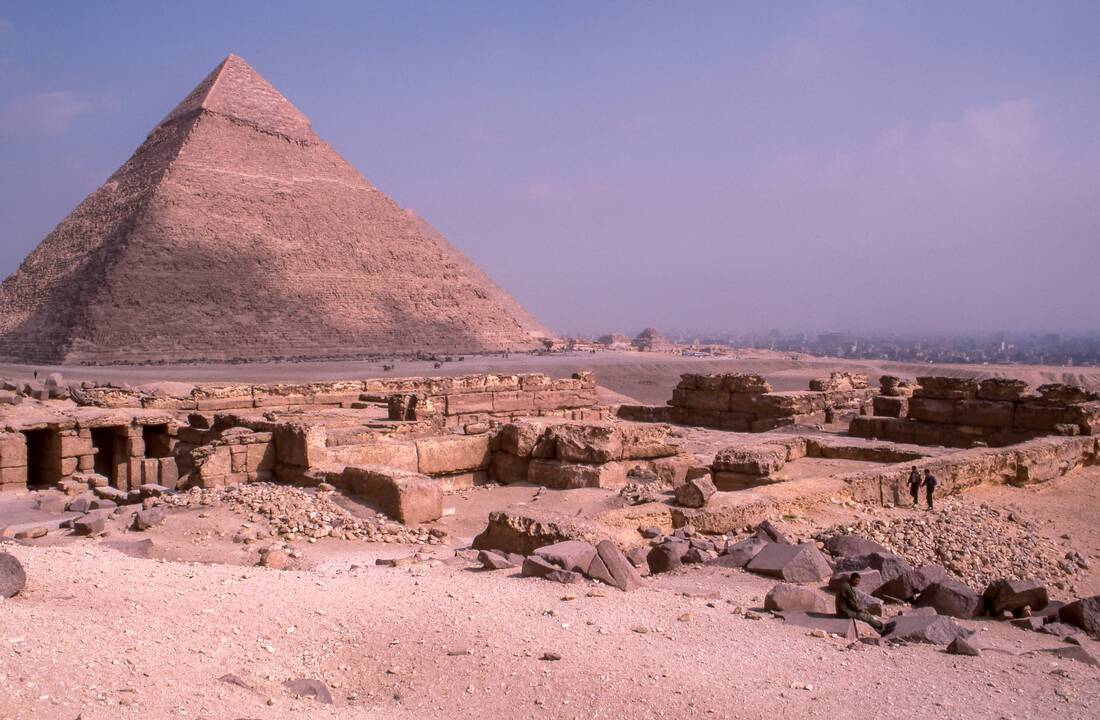 Of the seven ancient wonders of the world, the only one left standing is the Great Pyramid of Giza. Built around 2500 BC, this monolithic tomb is well known all around the world, although not everyone can claim they've seen it in real life. When you visit, you'll be greeted by an incredibly overwhelming sight and for many, it's hard to get your head around actually seeing the pyramids in real life. We couldn't recommend putting yourself in that position enough.
You should travel to Paris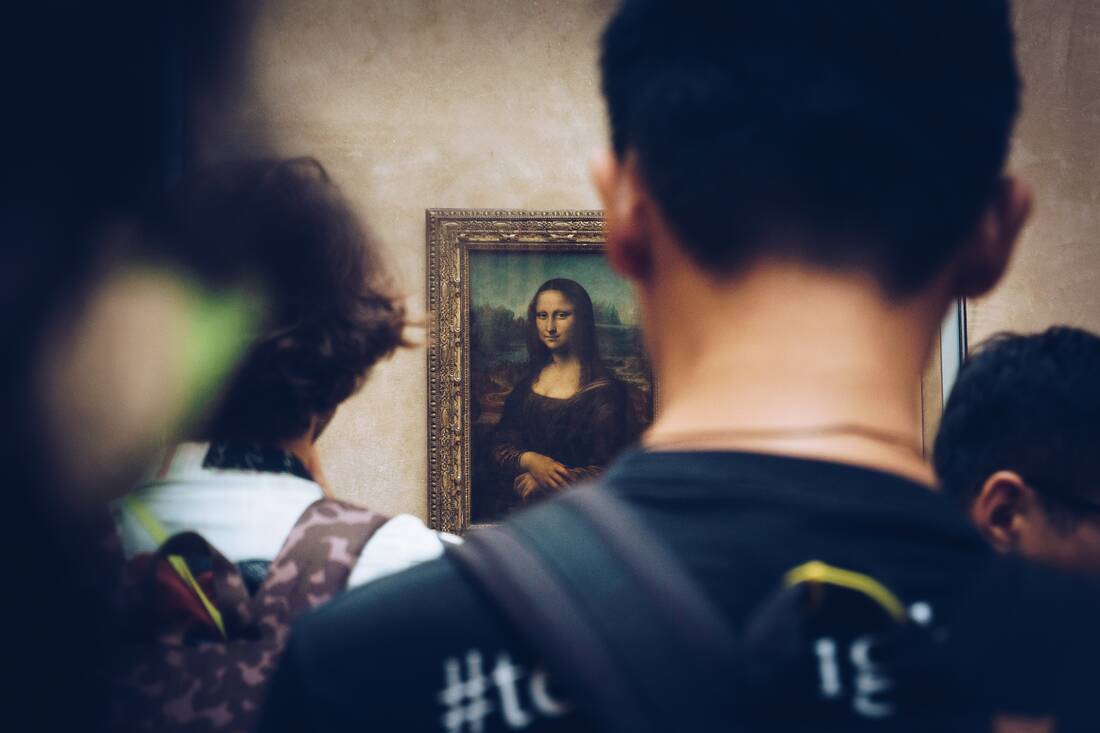 For many people, seeing a famous painting in real life is a top bucket list item, and arguably the Mona Lisa is the most famous painting in the world. To see it, pilgrimage to its home in the Louvre, Paris on a Seine River cruise. This fantastical gallery is an art piece in and of itself, but walk into its depths to see the Mona Lisa. There is something quite overwhelming about seeing an image you've seen a million times before in real life for the first time, and we guarantee you'll get that feeling here.
We spoke to Kasia, travel bloggers at Kasia Writes. She told us what made her want to visit the Louvre: "I learned about the Louvre long before I ever went there. Not only is it one of the most visited museums in the world with priceless collections; it's also a stunning building. As a former residence of French kings, the Louvre is an architectural masterpiece inside and outside. I knew I had to see it the first time I went to Paris for all those reasons. It remains one of my favourite places. I have been twice so far and I feel like there is still so much more to see."
We then asked Kasia what it felt like seeing the Mona Lisa for the first time: "I still remember the first time I saw the Mona Lisa. It felt thrilling to be this close to the most famous painting in the world. There she was, roped off behind glass, smiling slyly at those looking at her. At first glance, it's just an ordinary painting of a woman. After looking closely at the details, it's easy to see Leonardo's talent as a painter. Understanding the significance of the painting made me even more curious about it, but I feel like I left with more questions than answers."
You should take a world cruise

If you want to travel the whole world, but don't want to worry about making the arrangements then taking a world cruise is for you. With our world cruises, you can visit all corners of the earth and only have to unpack once. From the shores of Australia to the Panama Canal, exploring the world has never been easier.