With Halloween coming up, we thought we'd look into some of the best destinations for a supernatural giveaway. From cities thought to be haunted by ghosts of their former residents, to incredible catacombs and even one of the world's most extraordinary theme parks, there are sure a lot of places to go if you want to explore the supernatural world.
Paris
Although Paris is most known for its romantic cobblestone streets lined with beautiful patisseries and a fantastic culture, the city holds a secret underneath it. When you arrive in Paris on a river cruise, we are sure you'll want to find out more. Running beneath the city streets are the Catacombs of Paris. Established in 1810, the catacombs were contrasted as a way to deal with the city's overflowing cemetery problem and it is thought today that over six million people have been laid to rest there.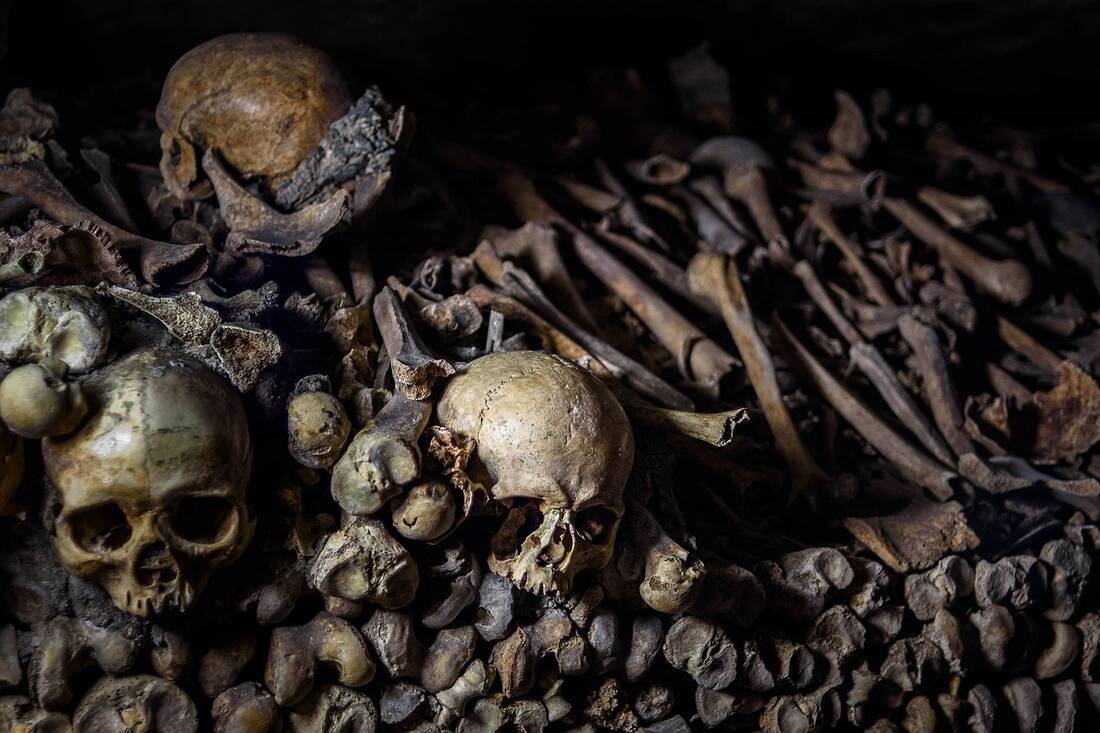 Although incredibly unimposing, the entrance (located at 1, Avenue du Colonel Henri Rol-Tanguy) welcomes you in to walk the 2-kilometre route underneath the city. You'll start by descending 130 steps and then you'll be able to walk through a designated section of the catacombs before coming back up to street level. It's not just the cold air that will give you a chill as you walk between piles of bones towering higher than your head.
Jeju Island
Just off the south coast of South Korea sits Jeju Island. The island itself is known for its beach resorts and volcanic landscape. Getting out of the city and into the centre of the island brings you to the Hallasan National Park, known for its beautiful views and incredible forests. Korean culture takes ghosts and the supernatural very seriously, and you'll find many Koreans unwilling to start a conversation about these spirits should you seek to find one.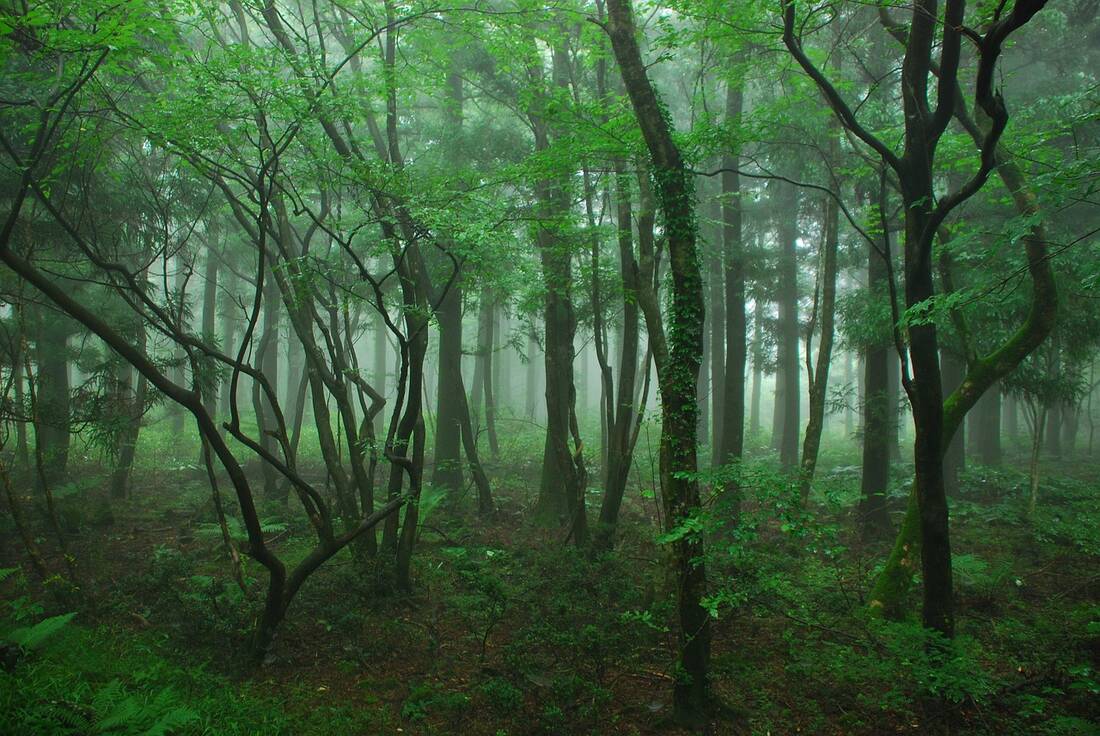 As most of the world knows, Korea has had a turbulent past and Jeju Island is no exception. Because of this, ghost sightings around the island are quite common. Even in the water around the island, water ghosts (known as mul gwishin) characterised by their pale skin and constantly wet clothes, are rumoured to lurk in the shadows.
Due to the shamanism that is practised all over the island, there are over 400 shrines that can be worshipped at. It's thought these shrines are inhabited by 'grandmother' spirits and locals often leave offerings like fruit, rice and goods such as cloth as a sign of their respect.
Finally, near the north of the island the Mysterious Road, or Ghost Road, is another unusual phenomenon. At first glance, the road looks normal, but if you try to roll a ball down the hill you'll find it working its way up the slope. However, this is likely not due to supernatural spirits and is more than likely due to a natural optical illusion. Still very spooky though!
Dublin
As an old city, it's probably no surprise to you that Dublin has made this list. The cobbled streets and Celtic folklore than run rife around the city is only a small part of the supernatural experiences the city has to offer.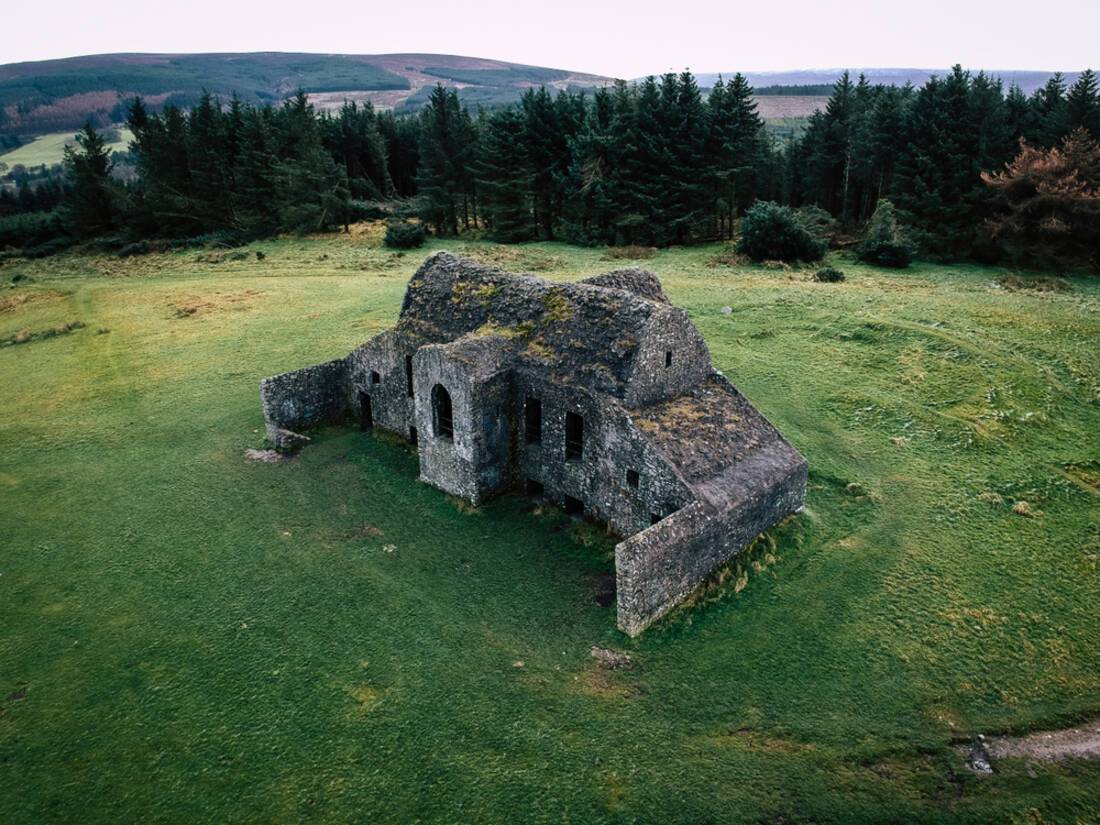 The most haunted place in Dublin, if not in Ireland, is thought to be The Hellfire Club, which sits on the Wicklow Mountains just south of the city. The Hellfire Club is thought to have been the location of a gruesome and terrifying past, including torture and sacrifice, but now the shell of a building still projects fear into the eyes of any who go there. It is said that hikers in the area have felt a tugging at the jewellery worn around their necks, especially crucifixes, which is usually put down to the hill's 'invisible hands'.
In fact, The Hellfire Club has such a notorious past folklore even says that that Devil himself has appeared there during a card game and vanished when a man spotted his cloven hooves instead of feet. Definitely not a place for the faint of heart!
Palermo, Sicily
Palermo is famous for its remarkable Italian architecture, amazing cuisine and beautiful sunshine. This coastal city is a fantastic cruise destination as it offers explorers everything they could need from a location, including an eerie history. The city has a long-standing heritage, and with that comes a firm religious background. Palermo was home to a Capuchin monastery, which in the 16th century outgrew its original cemetery. After this, they started to embalm bodies to preserve them, and hang them on the walls of the monastery as to allow them to remain close to their brothers. The monastery is now the Catacombe dei Cappuccini and is open to the public for anyone who is curious enough to go.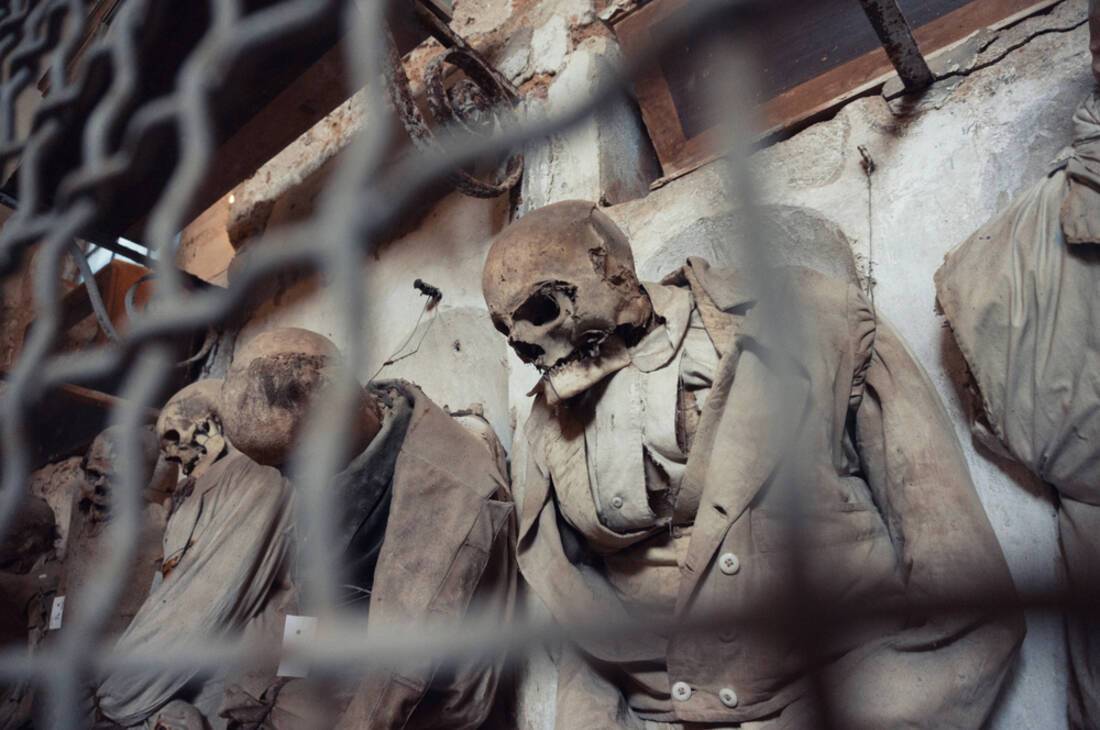 We spoke to Kelsea, blogger at Kelsea Ventures. She is a lifestyle and entertainment blogger who has a series called 'It's Dark In Here', which covers real morbid locations and stories because she believes 'real life is more interesting than fiction'. Kelsea has been to the Capuchin Catacombs, and we wanted to talk to her about that experience.
Firstly, we asked her what first inspired her to visit: "My religious background dictates that the dead are dead, so I'm a bit of a sceptic when it comes to spirits. But, I'm still oddly attracted to anything in the morbid or macabre categories, so when I started planning a trip to Europe after graduating high school, I purposefully looked up places like the Catacombs along with ossuaries and famous graveyards. My thing is finding places with history and stories - I just love spending time in them and imaging who the dead were and making up stories about what they were like. So, when I discovered the Capuchin Catacombs I instantly wanted to visit and know why it existed and who was displayed there."
When then asked Kelsea about her experience at the Catacombs: "I loved everything about visiting the Capuchin Catacombs. I didn't have any crazy experiences with spirits or anything like that, but I think it's impossible to be surrounded by so many dead and not feel something- even as a sort-of-sceptic. For the most part, I felt weight... almost a sorrow or sadness from the corpses. I think you have to remember that these people wanted to be displayed in order to connect with their living loved ones. Those loved ones have long been dead themselves and the mummies are now only visited by strangers who didn't know them in life. There's an irony to their existence- while they are being remembered as they wished to be, it's by people who only know them as an oddity in the world. Maybe it's just in my mind, but I think you can feel that when you visit. Strangely within the solemnness, there's also a lot of peace in the crypts. The catacombs are set up to keep people walking through them, but I can imagine you'd have a pleasant time sitting down and spending time with the mummies. I feel crazy saying this, but I feel like they'd enjoy having you spend time with them too."
Finally, we asked Kelsea why she believes everyone should visit the Capuchin Catacombs if they are looking to experience the supernatural: "While you might not have a ghostly monk chasing you out of the crypt, the Palermo Catacombs are the closest you'll ever come to hundreds of dead souls and they're displayed only an arm's length away from the path you walk on. There's no coffin, there's no barrier- they're just there, wired to a wall watching you. Maybe someone could pass it off as 'nerves', but in my experience, it's impossible to visit and not feel the presence of the dead. After all, they wanted to be mummified and displayed to stay connected with the living. It wouldn't be fair if they didn't get that last wish, would it?"
We also were lucky enough to speak to Michelle and Lars, bloggers at Life Journey 4 Two, who told us why they wanted to visit the catacombs: "We were inspired to visit the catacombs as we had read about the capuchin monks and the 8,000 preserved corpses and mummies, spanning centuries, that were housed there. We couldn't imagine what this would be like, so we wanted to experience it first-hand. We weren't looking for the macabre, we were just intrigued and interested."
They told us about their experience: "The mummies were very life-like, some with hair intact, their eyes closed and skin somewhat coloured from the preservation chemicals. You could almost sense that the eyes wanted to open. The mummies were arranged according to profession, gender and social status. Priests were adorned in their clerical regalia and wealthy merchants in rich attire. The most unnerving part of the visit was seeing the tiny glass casket of Rosalia Lombardo, a two-year-old who died in 1920. She is so well preserved, she is sometimes referred to as the Sleeping Beauty. Her eyes aren't completely closed, and it felt like she could wake at any time.
"It is worth a visit simply to walk the stone corridors of the catacombs and look upon the thousands of slowly decaying corpses that still cling on to their existence in this world."
Singapore
You may think of Singapore as one of the most futuristic places in the world, however, it has a certain attraction that often makes the hair rise on the back of your neck. Haw Par Villa is quite possibly the world's weirdest amusement park. Originally built in 1937, the park is Singapore's largest outdoor art gallery and depicts (sometimes quite graphically) beliefs of Asian culture, history, philosophy and religion.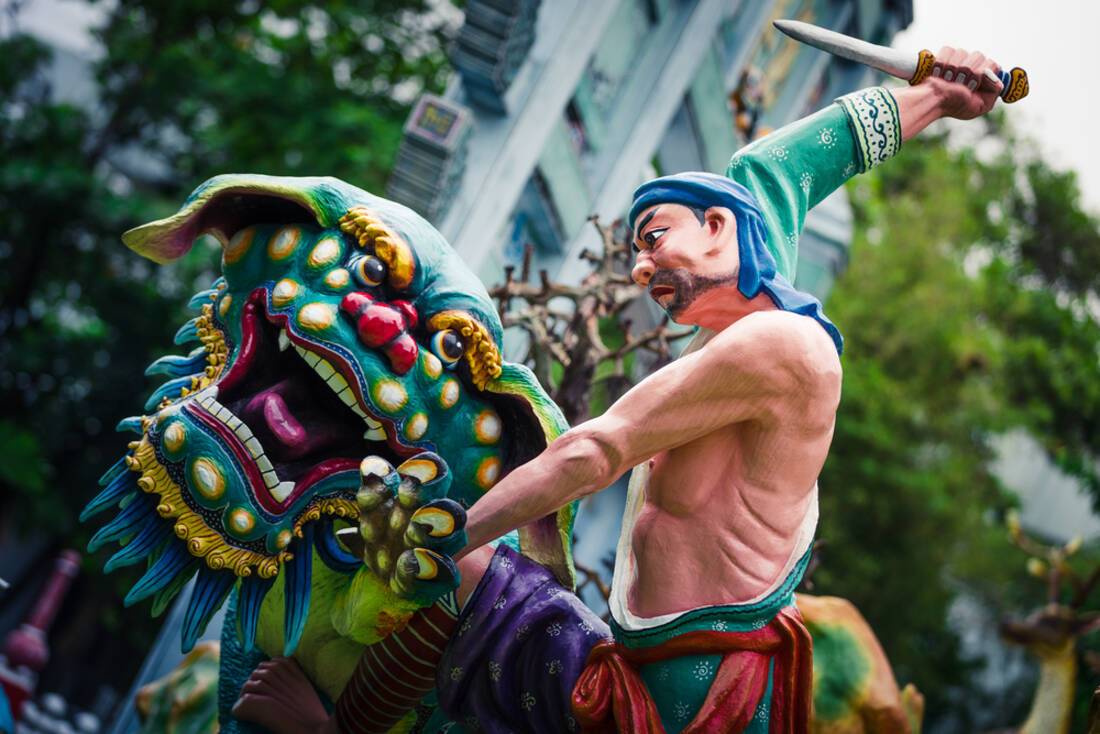 Although you won't find ghosts here, the haunting images of some of these displays, created in incredibly animated colour will certainly unnerve you. With displays so out of the ordinary and sinister, we knew it belonged on this list.
We spoke to the team at Haw Par Villa, who told us some more about the unique resort's history: "Built in 1937, Haw Par Villa is one-of-its-kind in the world. Home to over 1,000 sculptures and dioramas, the Asian cultural park is charmingly eclectic and brims with a wealth of Asian culture, history, philosophy and religion. The former Tiger Balm Garden is the brainchild of Aw Boon Haw, the millionaire philanthropist and marketing extraordinaire who gifted the world Tiger Balm.
"Visitors can discover the park's connection to the world-famous Tiger Balm and the Aw family on The Tiger Balm Garden Story™ tour, conducted daily at 10am and 4pm. The park is also home to the Ten Courts of Hell, an iconic attraction where visitors can journey through different scenes of hell!
"Haw Par Villa's quirky architecture is a palette of oriental, art deco and surrealist influences, making it a treat for the eyes. Visitors can enjoy countless photo opportunities with sculptures and dioramas that depict stories from age-old philosophies, famous classics and wondrous legends. Don't miss the chance to come face with face with Haw Par Villa's quirkier sculptures, featuring a surreal take on the animal kingdom."
We then asked what kind of stories people may expect to experience when visiting Haw Par Villa: "People usually connect Haw Par Villa to its most infamous attraction, the Ten Courts of Hell. Entering the cavernous tunnel with vivid depictions of hells and punishments meted out for wrongdoings is always an unforgettable experience. The visually-rich representation of the consequences of doing good and evil is a wonderful example of the rich sharing of ideas and philosophies across different civilisations and religions.
"Haw Par Villa will soon see the opening of Hell's Museum, the only museum on death and the afterlife in Singapore (and possibly the world). Currently, visitors can enjoy a sneak preview of the upcoming Hell's Museum, with perspectives of the afterlife across various religions."
Edinburgh
Just like Dublin, Edinburgh has a long and troubled history. The cobbled streets and tales of times gone by still run through the city, side by side. When you go to Edinburgh you can instantly feel its age, you can see its past.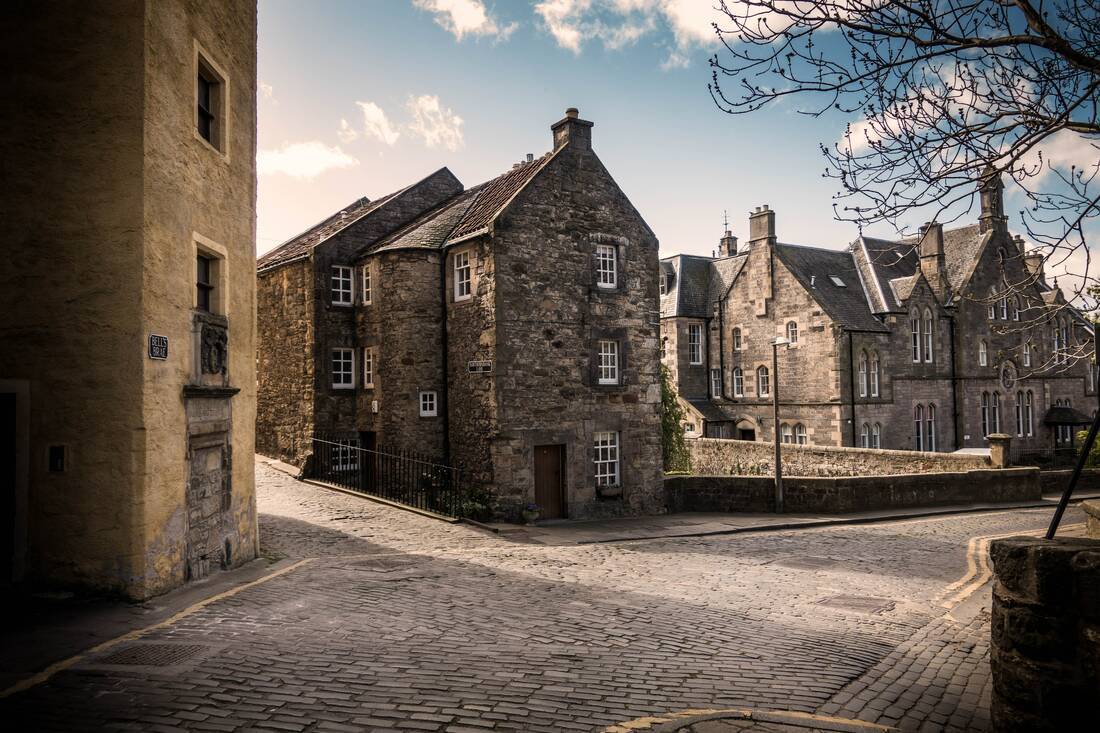 The icon of this city is its castle. Perched high upon a hill, looking down on all below it. It is in this castle that many of Edinburgh's ghost stories can be found. In fact, it's believed to be one of the most haunted place in the whole of Scotland. The castle, now grand, was once a prison, and the ghosts of former prisoners are said to haunt the dungeons. As well as that, stories of a headless drummer go back to shortly before Oliver Cromwell attacked the castle in 1650, and many people claim to hear the drums to this day.
Leaving the castle, you need go no further than The Real Mary King's Close to find more terrifying tales. This spot below the city chambers is notorious for its supernatural stories. In the 16th and 17th century the city was closely inhabited, and when the plague broke out parts of the city were sealed off and abandoned completely. One story tells of Annie, the ghost of a teenage girl who people flock from all over the world in the hopes of seeing.
If you think you are brave enough to venture to these places and explore their stories, then we applaud you. If you can think of any other creepy places that are out of the ordinary we'd love to hear about them!