River cruising has so much to offer the discerning traveller. With so many itineraries to choose from, you're guaranteed to find a holiday that floats your boat. But which cruise line should you choose? We work with a range of incredible river cruise specialists, here's a rundown to help you pick: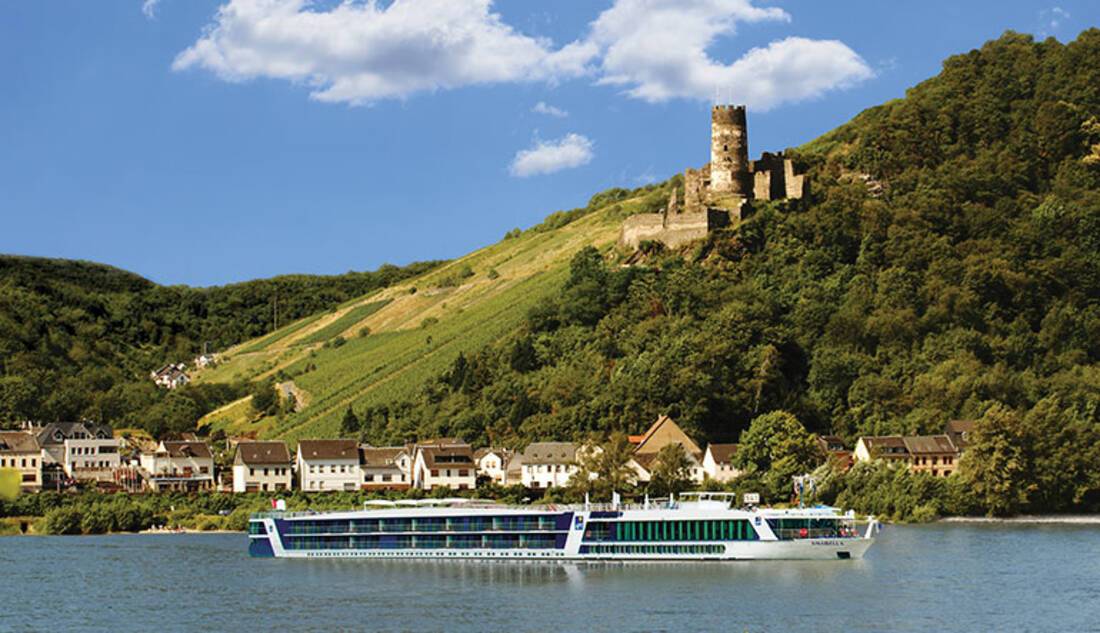 APT Cruising
In the northern suburbs of 1920s Melbourne, Australia cable tram drivers went on an extended strike. Bill McGeary, a 24-year-old mechanic, seized the opportunity and converted his much-loved truck to a bus in order to transport commuters from the tram-starved suburb of Northcote to the tram and train terminus in Clifton Hill. This was the birth of McGeary's Parlour Coaches.
In the years following, Bill grew his business with the help of his family and began offering conducted day tours and themed weekends. During the 1970s, the company was renamed Australian Pacific Touring and moved beyond its traditional coach touring to include luxury train and cruise ship travel.
But it wasn't until 2005 that the river cruise line we know and love, APT Cruising, was established. For over 15 years, APT have been offering guests a memorable way to discover the rivers of the world. It's award-winning fleet of contemporary ships offer fine dining, unforgettable destinations, stunning accommodation and attentive staff. Fully immerse yourself in life on board, or learn from knowledgeable tour guides that guarantee a visit to shore will be filled with insight.
A river cruise with APT opens a world of opportunities: traverse the rivers of Europe or explore the mystical Irrawaddy River, experience the grand opulence of Russia or the colourful and enchanting landscapes of India. With a great selection of cruise deals and offers available, there's sure to be an itinerary to suit you.
An APT river cruise is for you if:
You want a cruise holiday that includes overseas transfers, taxes and luggage porterage
You want return flights included
You want a range of guided sightseeing excursions
You enjoy sumptuous cuisine and want to choose from a variety of local meals and world-class dishes
You want to travel to fascinating destinations in unparalleled comfort and style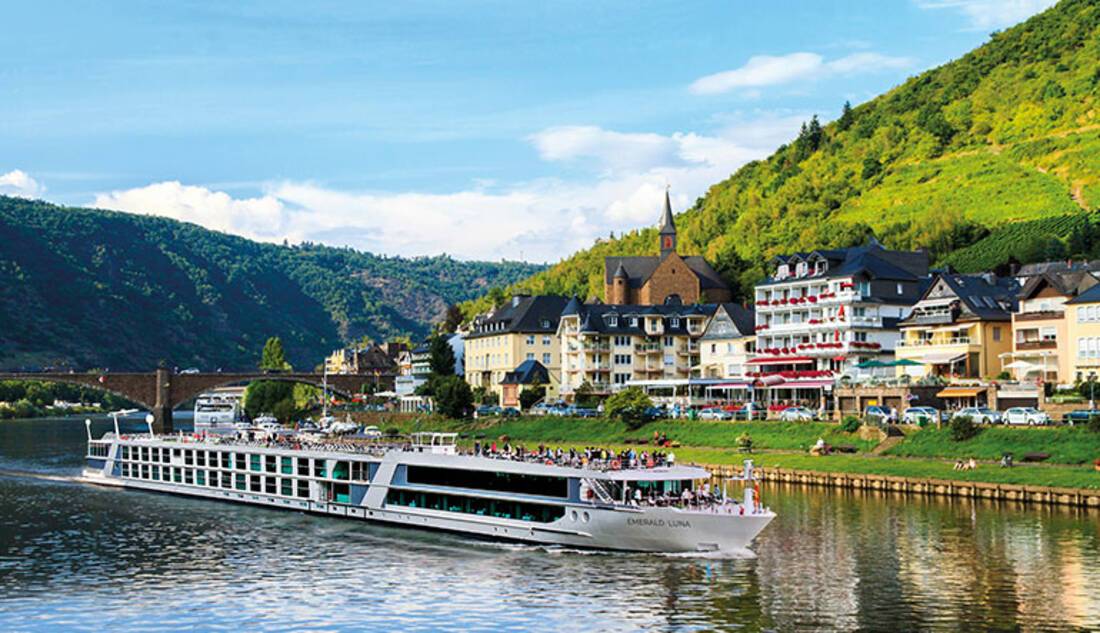 Emerald Waterways
Since 2013, Emerald Waterways have been offering deluxe river cruises and land tours in Europe, Asia and beyond. Over the years, the cruise line has won many awards thanks to its exceptional value. Their promise of exceptional EmeraldVALUE means that all you have to think about is enjoying your holiday. From a delectable selection of dining options to awe-inspiring excursions and a first-class service, every Emerald river cruise is generously stocked with extras.
The much-loved fleet of Star-Ships has grown rapidly. Known for their innovation, the Star-Ships have a number of contemporary features including an indoor heated pool that transforms to a cinema at night. Elsewhere on board, you'll find an illuminated atrium, a retractable roof and a panoramic Sun Deck.
When you sail with Emerald, you sail in unrivalled comfort surrounded by stylish, contemporary décor. You'll dine on exquisite cuisine and never be without your favourite drink in hand. Highly trained, skilled and attentive crew will cater to your every need, ensuring your time on board is unforgettable.
An Emerald Waterways river cruise is for you if:
You want return flights and transfers included
You want access to a wealth of on board innovative amenities
You want to take part in horizon-expanding excursions
You want to choose from an extensive selection of dining and drinking options
You want value
See all featured Emerald Waterways cruises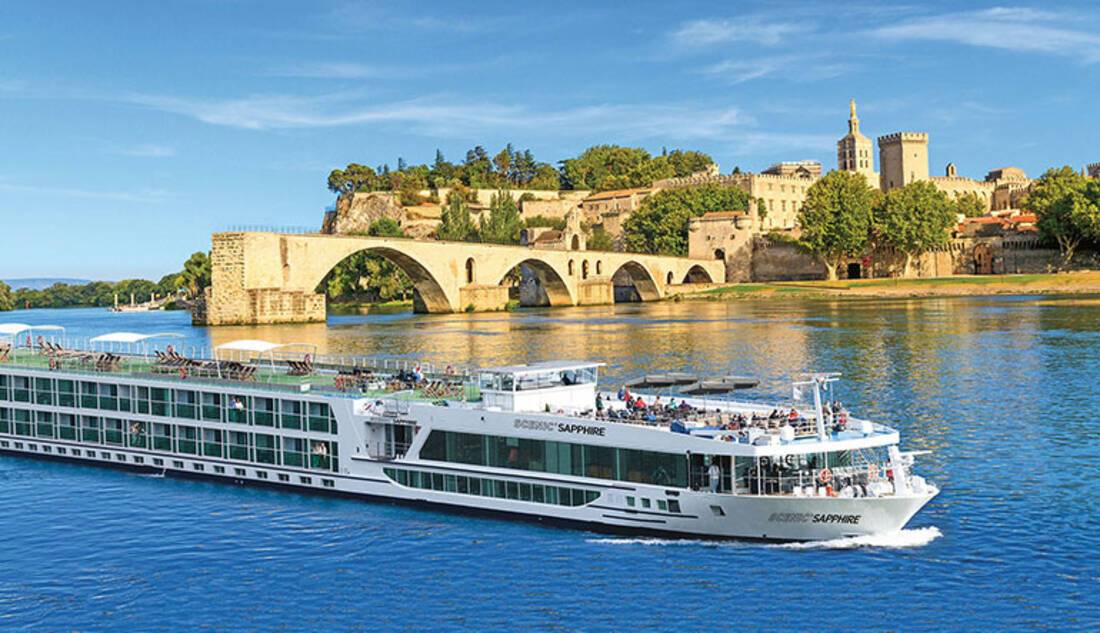 Scenic River Cruises
Emerald Waterways sister company, Scenic River Cruises started life as Scenic Tours in 1987, offering coach trips to the Australian coast. In 2008, the company expanded into the river cruise market with the launch of its first Space-Ship, Scenic Sapphire.
Curating extraordinary encounters on the world's finest rivers is what Scenic do best. Their dedicated team of expert Journey Designers ensure every itinerary is filled with stimulating excursions, helping to elevate each river cruise experience from ordinary to extraordinary.
While on board, meticulous attention to detail is what makes the Space-Ships so special, elevating the cruise line to 5★ luxury. Every aspect of design has been considered to guarantee the ultimate comfort and safety, from the spacious suites to innovative public areas. Plus, everything is included in the price of your cruise thanks to the exceptional all-inclusive offering.
A Scenic river cruise is for you if:
You want flexible itineraries that give you the freedom to pick and choose how you spend your time ashore
You want to travel in 5★ luxury with signature 5★ service
You want an all-inclusive experience with everything from flights and transfers to food, beverages gratuities and even your own private butler included
See all featured Scenic river cruises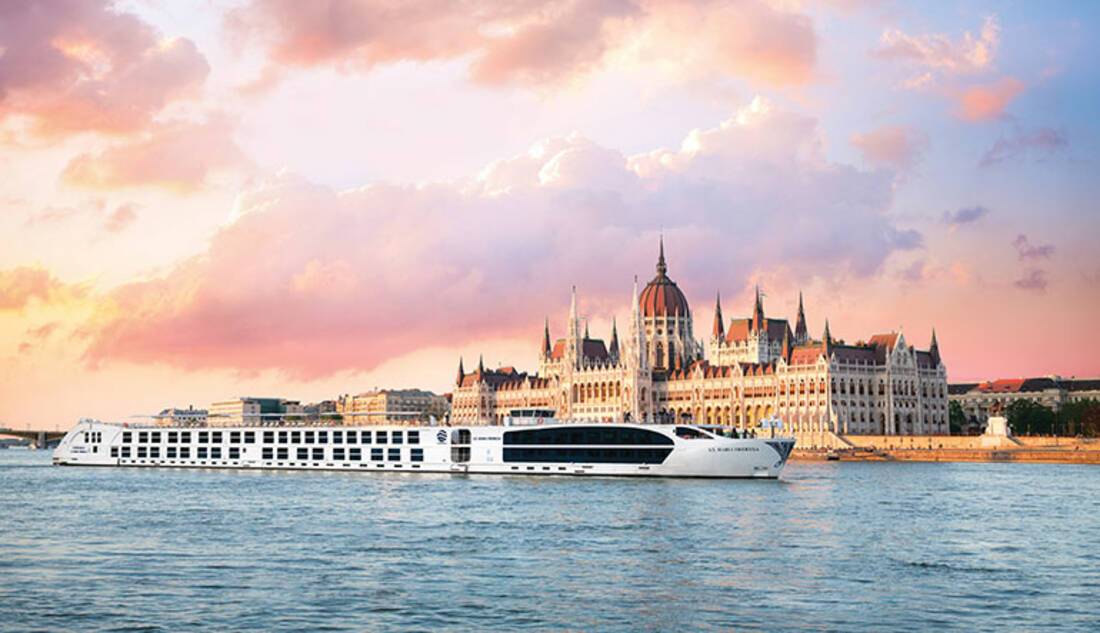 Uniworld River Cruises
Uniworld River Cruises have been in operation since 1976, delivering four decades of luxury river cruising with a difference. Inspired by their 5★-sister company, The Red Carnation Hotel Collection, they offer guests a truly unique and luxurious boutique hotel experience. Treasure plush surroundings, savour exquisite flavours and have your every need catered to with flawless service.
The cruise lines intimate and luxurious ships are one-of-a-kind. With design influenced by Europe's rich heritage, each ship has its own personality and offers beautiful artistry and world-class amenities. You'll be spellbound by the small touches that help deliver the next level of luxury, including historic master craftmanship furnishings, styled fabrics and precious antiques.
A Uniworld river cruise is for you if:
You want an itinerary that takes you to spectacular destinations throughout Europe, Russia, Egypt and Asia
You enjoy world-class gourmet cuisine, impeccable hospitality and enticing shore excursions
You want to spend time aboard a luxurious ship with an average capacity of 130 guests and the highest staff-to-guest ration in the river cruise industry
You want an all-inclusive experience