---
The Best Way to Explore
At each port you can embark on a guided exploration of the local area by English-speaking and highly knowledgeable tour guides. Visit famous treasures and uncover all the best kept secrets of Europe, with each experience giving you a deeper insight into the local culture, history and cuisine.
---
For extraordinary experiences a selection of special shore excursions called EmeraldPLUS truly go beyond expectations. Every voyage offers at least one of these fantastic opportunities to delve deeper into the local culture. From afternoon tea and personal insights with a local, to an exploration of Keukenhof Gardens outside Amsterdam, these extra special touches make your journey one to cherish.
---
Emerald Waterways – Superior Service That Goes That Extra Mile
With friendly and professional service from Emerald Waterways' staff, your river cruise experience will be everything you expect and more. From the moment you step on board until you disembark, your every need is catered for.
---
A River Vessel of Innovation
Make your way to the back of your chosen Star-Ship and you'll discover Emerald Waterway's most innovative feature - an indoor heated pool. This sanctuary of calm features a retractable roof which welcomes the cool river breeze during those warmer days on the water. Floor-to-ceiling windows surrounding the entire area bring the outside in and promise endless views while you enjoy a revitalising swim. Come evening, this unique pool transforms into a cinema, offering a new dimension in on board evening entertainment. If a movie is not what you're after, head to the Horizon Bar & Lounge for a cocktail and listen to the resident pianist or watch performances from local entertainers.
---
Delicious Treats to Delight Your Palate
Food plays a starring role on board, with expert chefs meticulously creating seasonal dishes inspired by the regions visited. Reflections restaurant is the main dining room on board, beginning its taste sensations in the morning where both hot and cold breakfast options are available. After a morning excursion, refuel with the wide selection of local and homely dishes available. However, the show-stopper is the main evening meal which gives you the choice of delicious buffet options or an à la carte menu. Throughout both lunch and dinner, the sommelier tastefully selects wines to perfectly complement your meal choice. What's more – they're on the house!
---
Contemporary Luxury as Standard
The tasteful, contemporary staterooms feature all amenities that come as standard: flat screen TV and 'infotainment' system, individual climate control, complimentary Wi-Fi, bottle of water restocked daily plus plenty of storage space. All suites range in size from 161 to 330 square feet and are the perfect retreat. Most staterooms also feature a balcony, allowing you to get closer to the passing scenery.
---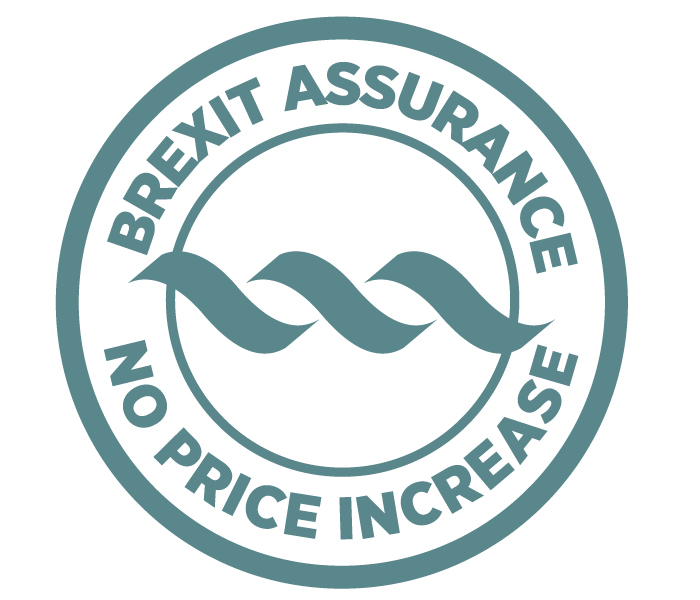 Emerald Waterways Brexit Travel Assurance
To dispel any concerns travellers may have regarding post-Brexit cruising, Emerald Waterways will be offering passengers 'Brexit Travel Assurance'. Brexit Travel Assurance has been designed to give travellers complete peace of mind by guaranteeing no price increases, surcharges or supplements when booked by 8.30pm 29th March 2019.
---
Whether you're relaxing on board or navigating the streets of a captivating European village, you can have peace of mind that a voyage with Emerald Waterways is perfectly balanced and delivered with the highest of standards.
*Please note: On the Emerald Radiance, the indoor pool is replaced with a Serenity Pool on the Sun Deck and cinema and river view lounge are not available