Unique, beautiful, graceful, mysterious, whales are social, air breathing mammals. They nurture, bond, play, sing and cooperate with one another and are some of the friendliest mammals on the planet. There are currently 90 recognised species of whales, dolphins and porpoises, or cetaceans as they are collectively known. They enrich the lives of those who are lucky enough to encounter them and what better way to do so than on a whale watching tour? Whether it be on land, by helicopter or on a boat, whale watching provides the perfect opportunity to meet these incredible animals. So, where is the best place for whale watching?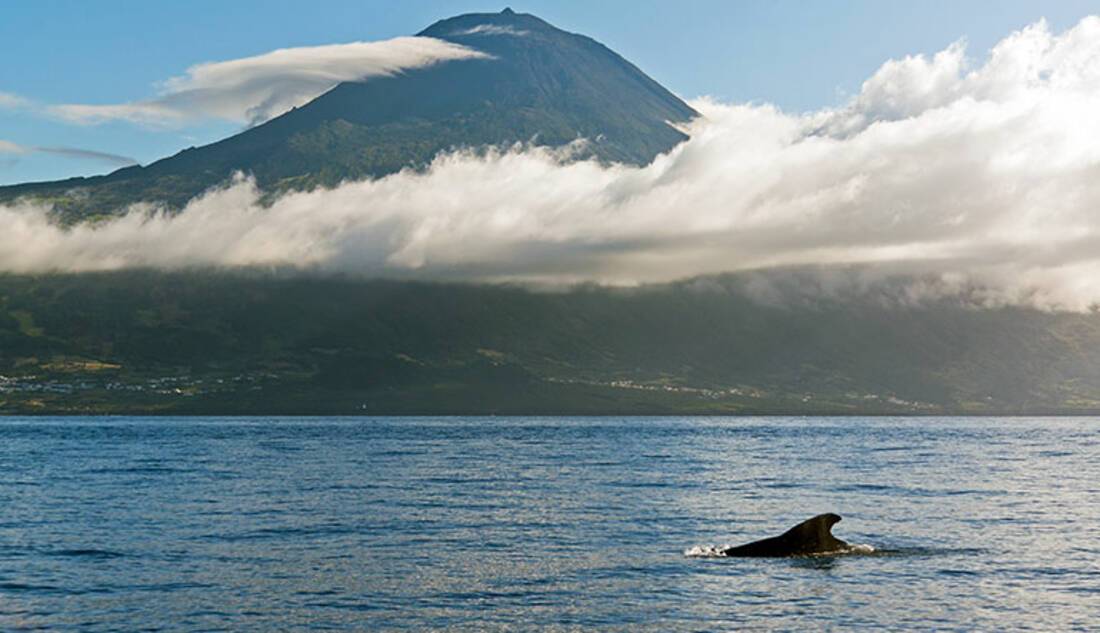 Azores, Portugal
A little-known Garden of Eden, the Azores is much closer to home than you would expect. With its nutrient rich waters, this autonomous cluster of Portuguese islands is home to numerous species: fin whales, blue whales, sei whales, pilot whales, minke whales, sperm whales and even dolphins.
The Azores have exceptional sighting records and are one of the best places in the world to whale watch (there's a 98% chance of seeing a dolphin or whale!) and the best way to do so is by boat. Look out for blue whales - they can reach up to 30 metres in length, weigh up to 200 tons and in some cases have tongues that can weigh as much as an elephant.
Best time to whale watch in Azores?
You'll have a chance of seeing sperm whales all year in the Azores. Late March to early June is best for blue, fin and sei whales and you'll be able to spot migrating whales pass through in spring.
See all featured cruises to the Azores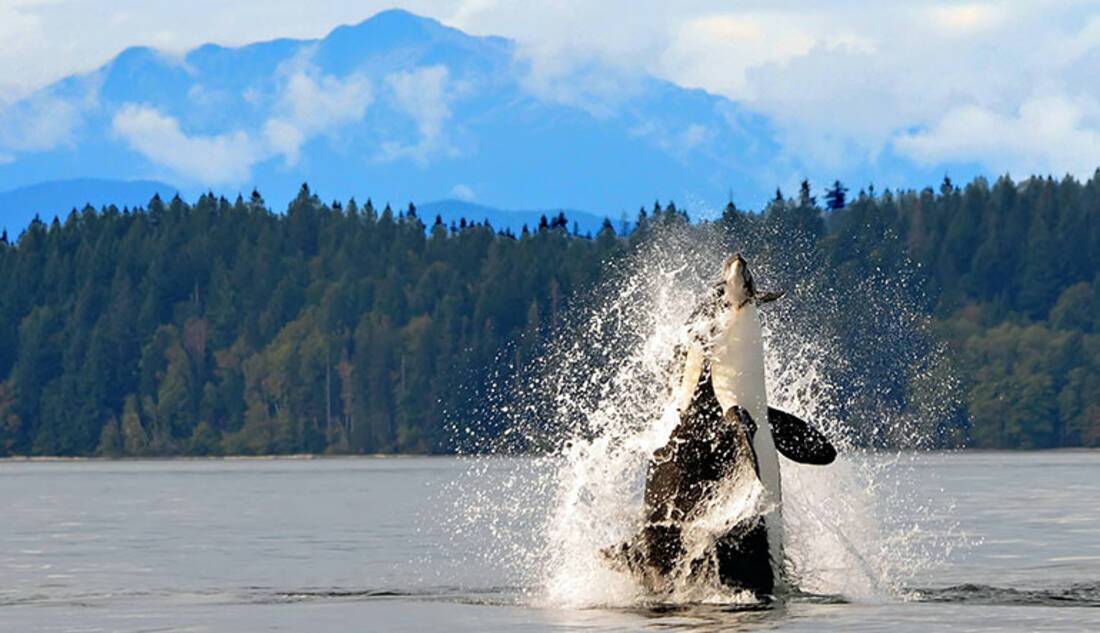 Vancouver Island, Canada
Part of the Cascadia bioregion, Vancouver Island lies within the Canadian province of British Columbia. Johnstone Strait (between northern Vancouver Island and mainland Canada) is one of the best places in the world to see orcas. The area is home to around 250 resident orca whales – the most researched in the world!
The best way to whale watch on Vancouver Island is by kayak – thanks to the calm waters of the Inside passage, the area is ideal for kayaking. Be sure to look out for transient grey and humpback whales as well as orcas.
Best time to whale watch in Vancouver?
Some 20,000 grey whales pass the island's Pacific coast in spring. May to September is orca season, so a summer cruise to Canada is ideal.
See all featured cruises to Vancouver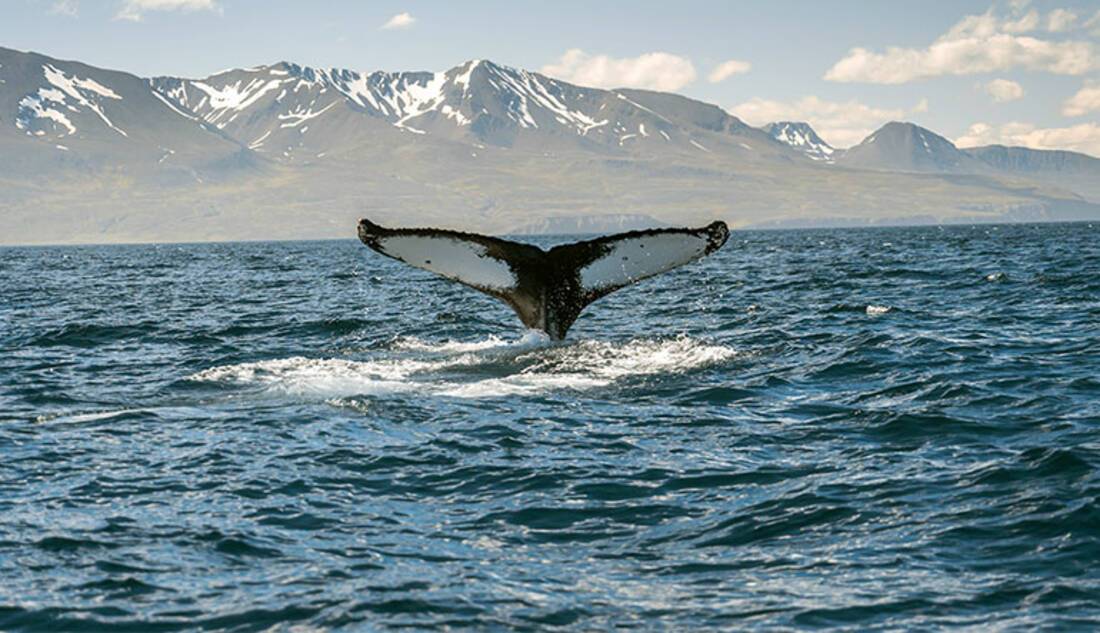 Húsavík, Iceland
Known as the whale capital of Iceland, there is a higher chance of seeing whales in Húsavík than any other place in Iceland.
Many different species frequently enter the bay of Húsavík; from minke and humpback whales to white-beaked dolphins, orcas and harbour porpoises. There are lots of boat tours on offer, providing you the opportunity to see these beautiful creatures up close. Look out for the traditional Icelandic oak boat – it was originally built as a fishing vessel and was used as such for many years before it was rebuilt into a whale watching boat. Now, it sails the ocean disturbing nature as little as possible.
Best time to whale watch in Húsavík?
May to September is the best feeding ground for humpbacks while June to July is the best time for blue whales. To see whales alongside the Northern Lights, head to Húsavík in September.
See all featured cruises to Iceland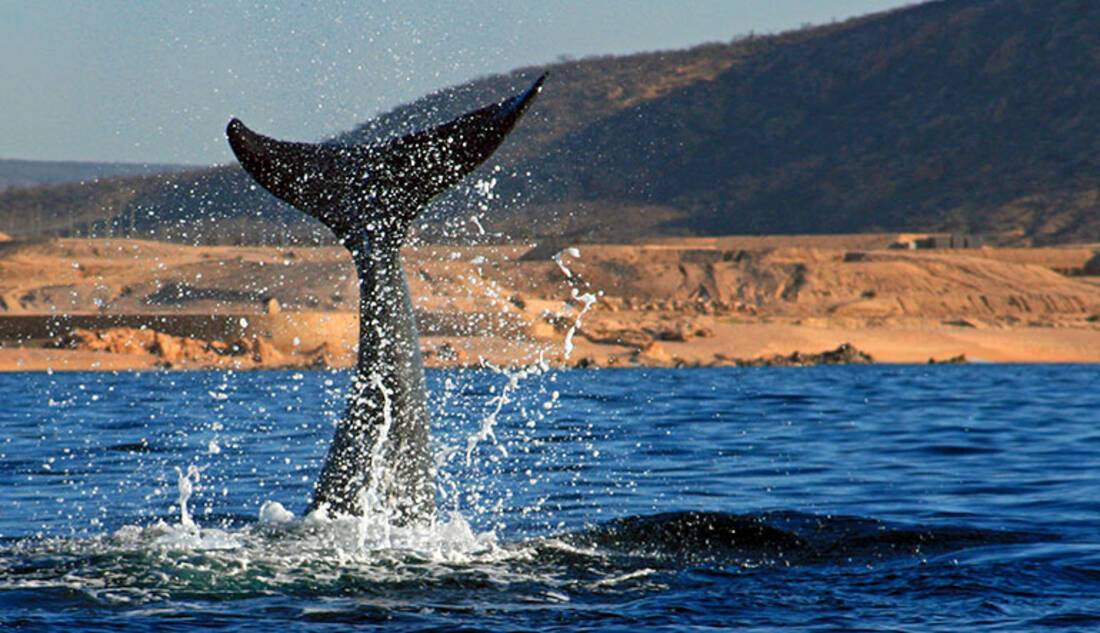 Baja California, Mexico
The northernmost and westernmost of the 32 Federal Entities of Mexico, Baja California is home to many species of whale; grey whales, blue whales, fin whales, humpback whales, sperm whales, minke whales and bryde whales.
Three major lagoons in Baja California are the primary destination of the southbound grey whales: Scammon's Lagoon, San Ignacio Lagoon (where they predominantly come to mate and breed) and Magdalena Bay. The Mexican government strictly regulates access to these lagoons to make sure human activity does not affect the whales.
The best way to whale watch is on a boat tour. Friendly grey whales like to bump up against smaller boats and love to be hugged by the passengers on board. Some mother whales allow their curious babies to spend time with tourists and even encourage the behaviour by lifting them up for humans to touch.
Best time to whale watch in Baja California?
The calmer lagoons host grey whales (which can be up to 15.3 metres long) from mid-January to mid-April before they embark on an incredible 20,000km annual migration to Alaska and back.
See all featured cruises to Mexico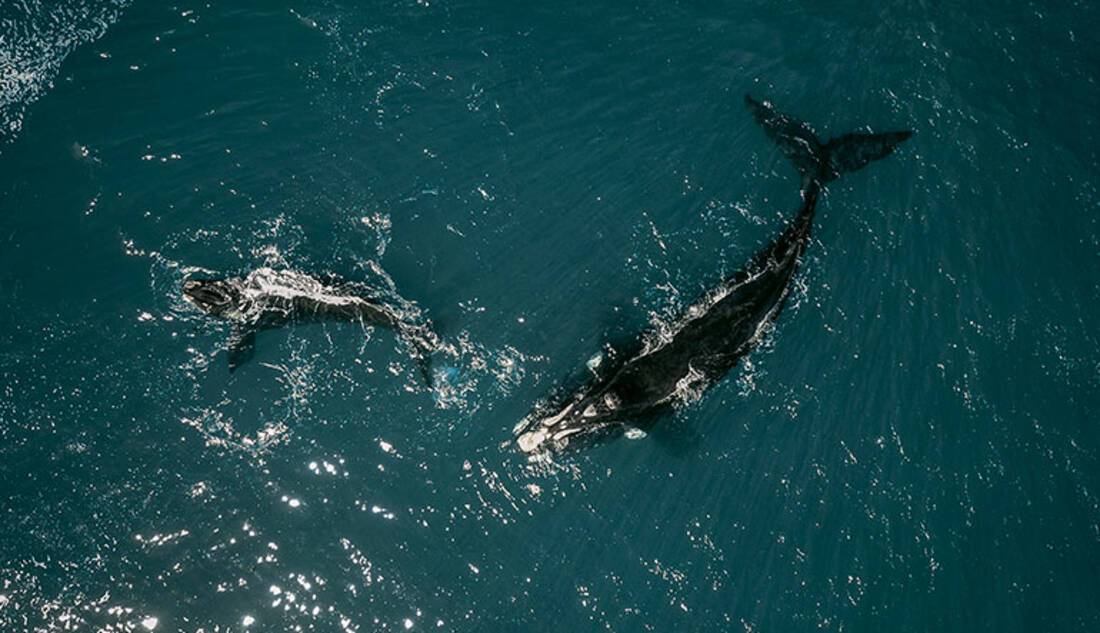 Hermanus, South Africa
On the southern coast of the Western Cape province of South Africa lies Hermanus. A fishing town, Hermanus is one of the best places in the world for shore-based whale watching (great for those who want to stay on dry land) as whales can often be seen playing metres away from the shore.
Temperate waters and many sheltered bays make Hermanus an ideal mating and birthing site for the southern right whales, who start appearing one by one as early as May.
Hermanus have their very own whale crier who blows a kelp horn to signal activity in the bay but if you've ventured out, there's a special hotline you can call. See the whales from another perspective on a boat or helicopter trip. In South Africa, boats can approach whales up to 50 metres meaning you can see right whales perform a playful 'sailing' exercise with their fluke, raising them to catch the wind just metres away.
Best time to whale watch in Hermanus?
Whale season stretches from July to November with peak sightings during September and October. Though a cow with a calf that was born a bit later in the year could still be spotted in January.