Flowing through 10 countries, more than any other river in the world, the Danube is the perfect cruise destination for those wishing to explore the cities of Europe. Sailing into Austria's grand capital Vienna, and the historic city of Budapest, your cruise ship will take you to fascinating towns and cities on the Danube, and show you the finest views between stops. If you're considering embarking on an Emerald river cruise for your next holiday, but want to know a little more about what you'll see, do and taste, read on.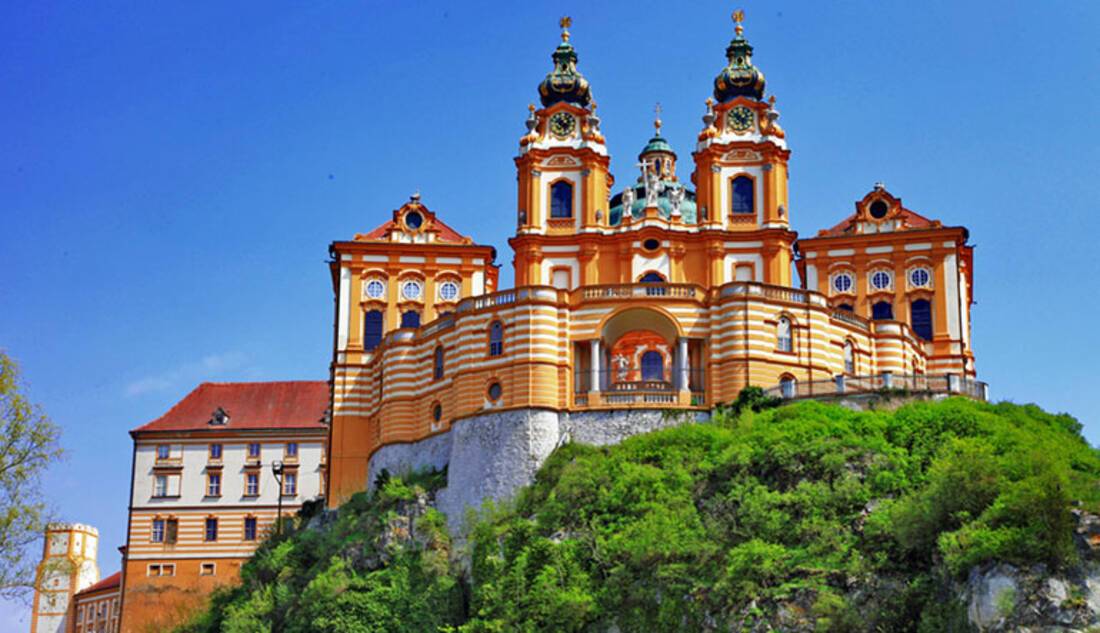 Melk, Austria
Famous for its spectacular baroque Benedictine monastery, the city of Melk can be found in Lower Austria. Unlike many cities on your cruise itinerary, Melk's population is approximately just 6,000. Before you even disembark the ship, you'll have a beautiful view of the city. Rows of red rooftops and the mountains beyond make Melk one of the most picturesque stopovers on the Danube.
As you head into the city, you'll notice Melk Abbey towering high above the houses. The abbey is a fascinating historical site, as it contains the tomb of Saint Coloman of Stockerau, and the remains of members of the House of Babenbeg, Austria's first ruling dynasty. While the abbey was originally founded in 1089, the stunning building we see today was actually constructed between 1702 and 1736.
Below the abbey, Melk's Old Town is the most visited part of the city. Wander through the town hall square (Rathausplatz) and the main square (Hauptplatz) to get a sense of local life in Melk. You'll find plenty of restaurants, both modern and traditional, serving a range of cuisine. However it's highly recommended that you try some authentic Austrian food. (Read on for our list of the best food to try in Austria.)
If you're eager to get acquainted with Austria's vineyards, you've come to the right place. The Wachau Valley – recognised by UNESCO for its architectural and agricultural history - is just over the hill, and is renowned for its exquisite wineries. There are lots of tours available through the Wachau Valley so you can sample the local wine and food.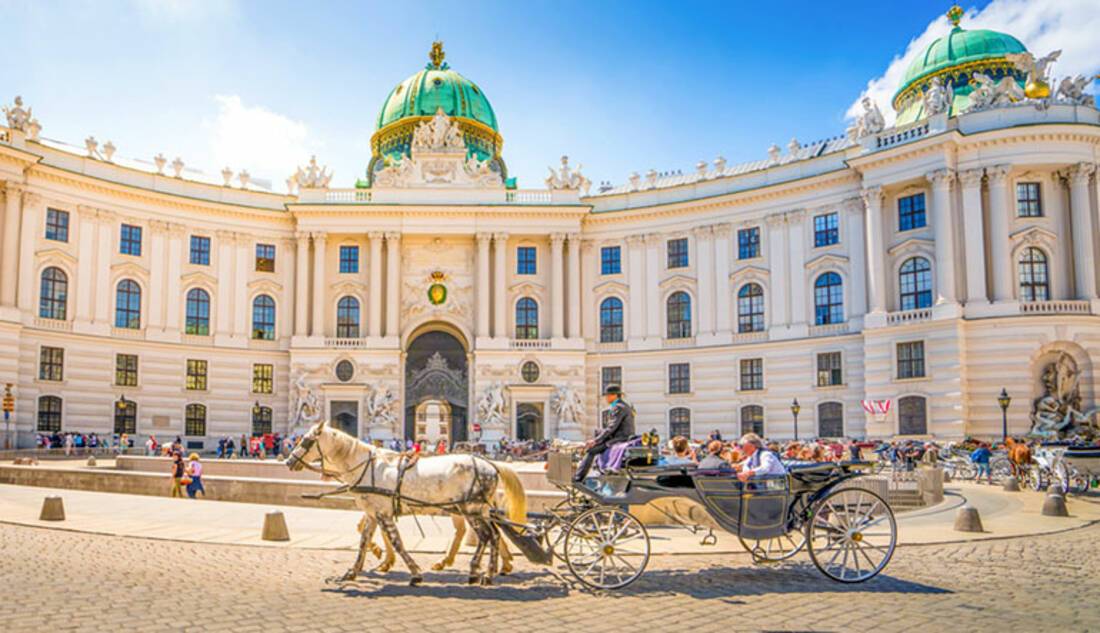 Vienna, Austria
The former home of Mozart, Beethoven and Sigmund Freud, Vienna is a truly fascinating city. Austria's capital is perhaps best known for its artistic legacy and ornate Imperial palaces. Even if you're not an art enthusiast, Vienna is guaranteed to impress. Its regal architecture, relaxed coffee-house culture and exquisite cuisine are all worth exploring.
To get the inside scoop on visiting Vienna, we caught up with Barbara Cacao, the creator of Vienna Unwrapped, which she describes as "my little black book of the best in my home city". Her blog is an extensive guide to the city, as Barbara explains: "Imagine you had a friend in Vienna and asked her/him what to do there and in the surroundings, where to stay and what to eat during your visit. You'd probably get a detailed commented menu of tips that include key attractions and insider gems only a local would know. That is what Vienna Unwrapped is about."
We started by asking Barbara what she loves most about her home city: "Vienna has managed to subtly update its traditional culture without sacrificing it. (We have always preferred evolution to disruption.) For example, the former Imperial Stables now house Vienna's MuseumsQuartier, exhibiting art like Schiele's early 20th-century nudes and contemporary art installations, while letting people rest on neon-coloured geometric loungers in the courtyard. In July, you can watch the famous Lipizzaner horses graze in Burggarten right next to the State Opera for free while chatting with the horse guard.
"In local vineyards, some traditional vintner families run seasonal pop-up wineries ('Heurigen'), serving traditional open sandwiches, homemade wine and contemporary music while people hang out in deckchairs next to the vines. At balls in the Imperial Palace the most elegantly-dressed guests disco dance in their crinoline dresses and tuxedos, and later feast at the local sausage stand."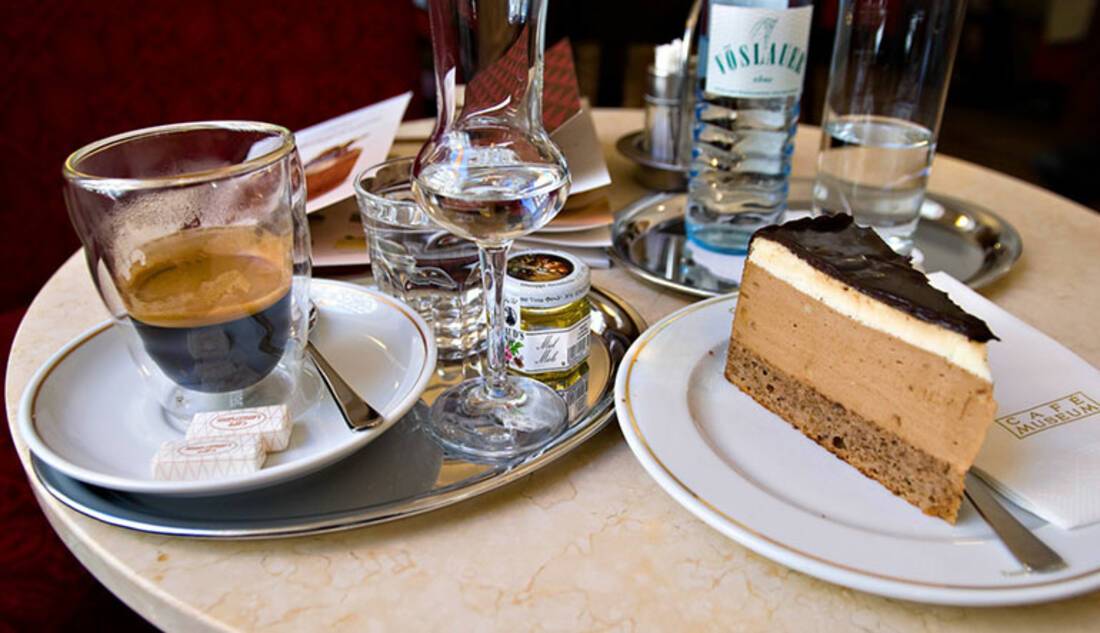 With so much to see and do in Vienna, we asked Barbara what people should see or do if they only have one day to spend in the city:
"Start with an orientation ride around Ringstrasse boulevard using tramways 1 and 2, the yellow Vienna Ringtram or a city bike. Then stroll along Kaerntner Strasse, Graben and Kohlmarkt in the historic pedestrian area. Go for a coffee and cake (beyond Sacher Torte) to an off-path coffee house such as Frauenhuber or Tirolerhof.
"In the afternoon, take the metro to Schonbrunn Palace for a visit of the palatial rooms, baroque gardens, Gloriette belvedere and zoo. In the evenings, visit a quality concert or opera, or explore Vienna's bar scene which has had some exciting recent additions."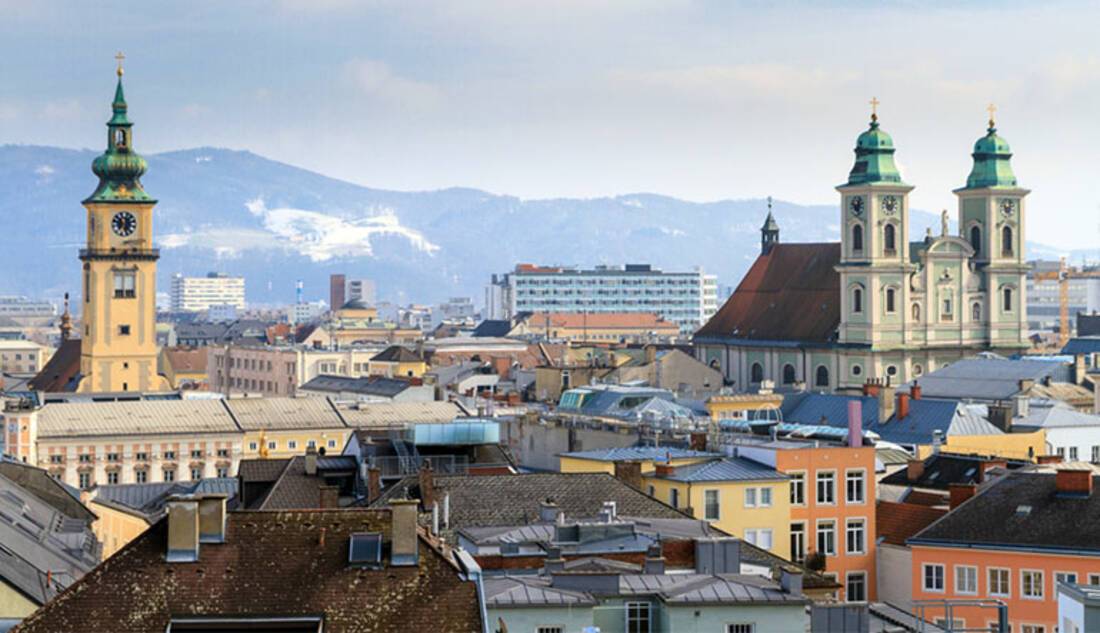 Linz, Austria
Located in Upper Austria, Linz is renowned for its unique blend of old and new. Its intricate baroque architecture contrasts the futuristic Kunstmuseum, which takes pride of place on the riverside. And yet, the city has managed to seamlessly merge history and modernity.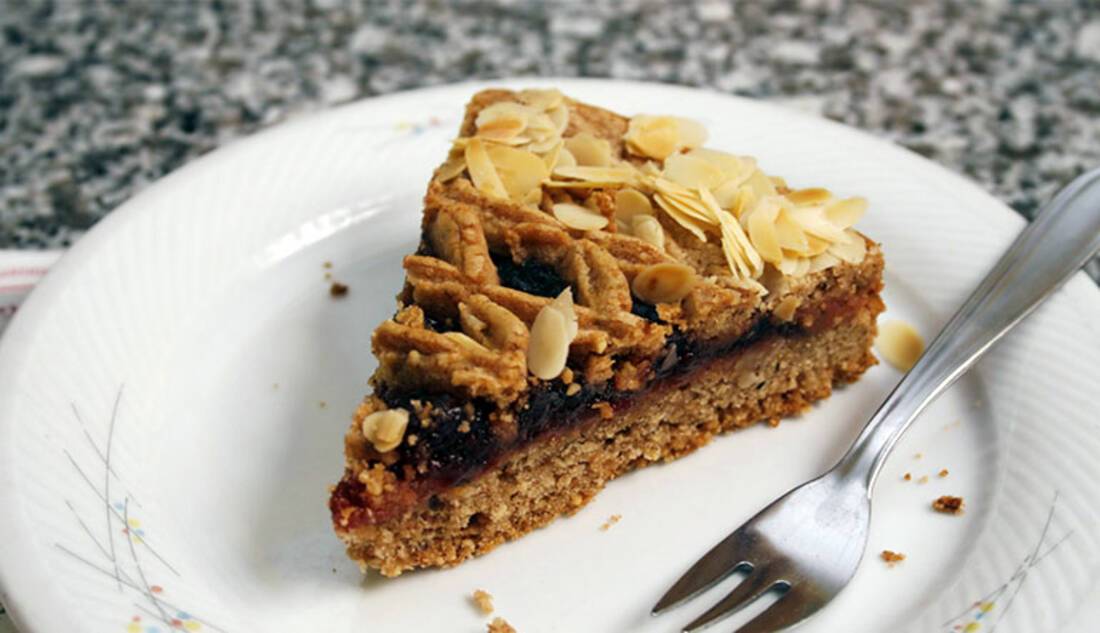 In 2009, along with the Lithuanian capital Vilnius, Linz was chosen as the European Capital of Culture. It is also a member of the UNESCO Creative Cities network as a City of Media Arts. And as the third-largest city in Austria, you won't be bored exploring Linz. Whether the modern art collection of the Kunstmuseum has piqued your interest, or you'd like to explore Linz's Old Town, we're sure you'll love roaming through the city. Be sure to visit the Maria Empfangnis Dom, or New Cathedral, the biggest church in Austria by capacity, and try a slice of local speciality Linzer Torte.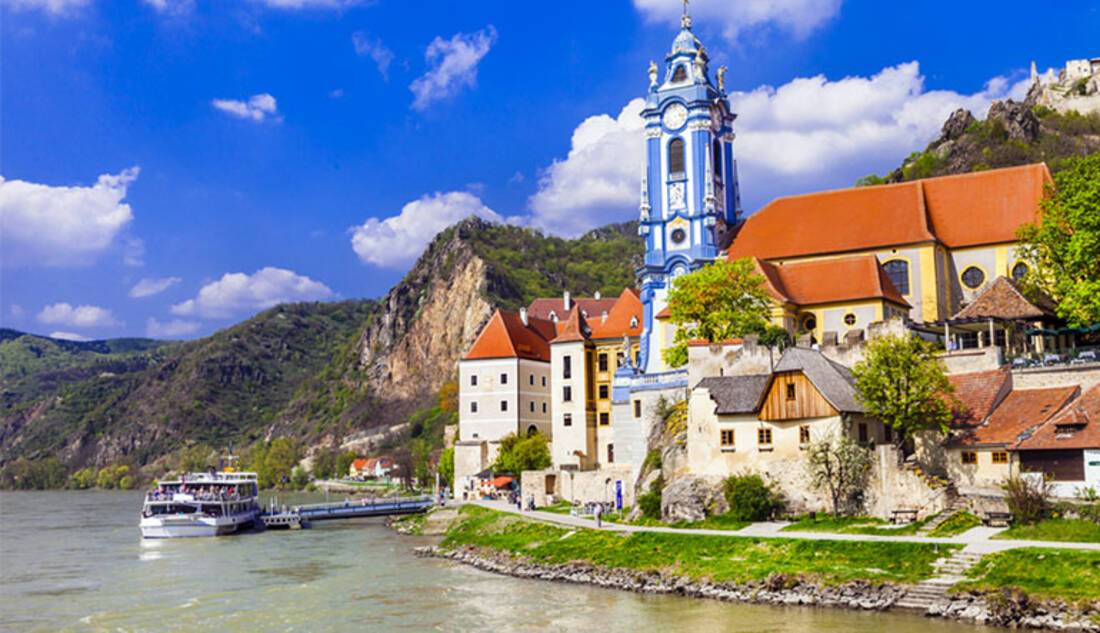 Durnstein, Austria
Although not technically a city, Durnstein is an interesting town and a worthy stop on your Danube River cruise. Perched on the water's edge, this small town can be found in Lower Austria, and is one of the most visited destinations in the Wachau region. The town has earned a strong reputation for its exquisite vineyards. Durnstein took its name from the medieval castle of Burgruine Durnstein, which overlooked the town.
Wine enthusiasts shouldn't leave Durnstein without sampling its exquisite dry wines. Though the Wachau wine region is small, and only accounts for roughly 3% of Austria's wine production, the area has made a name for itself. There are more than 3,300 acres of vineyards in the region, which produce Riesling, Chardonnay, Pinot Blanc and Sauvignon Blanc wines. You can visit several wineries in the region, including Domane Wachau, which is just a short walk from Durnstein's quaint town centre.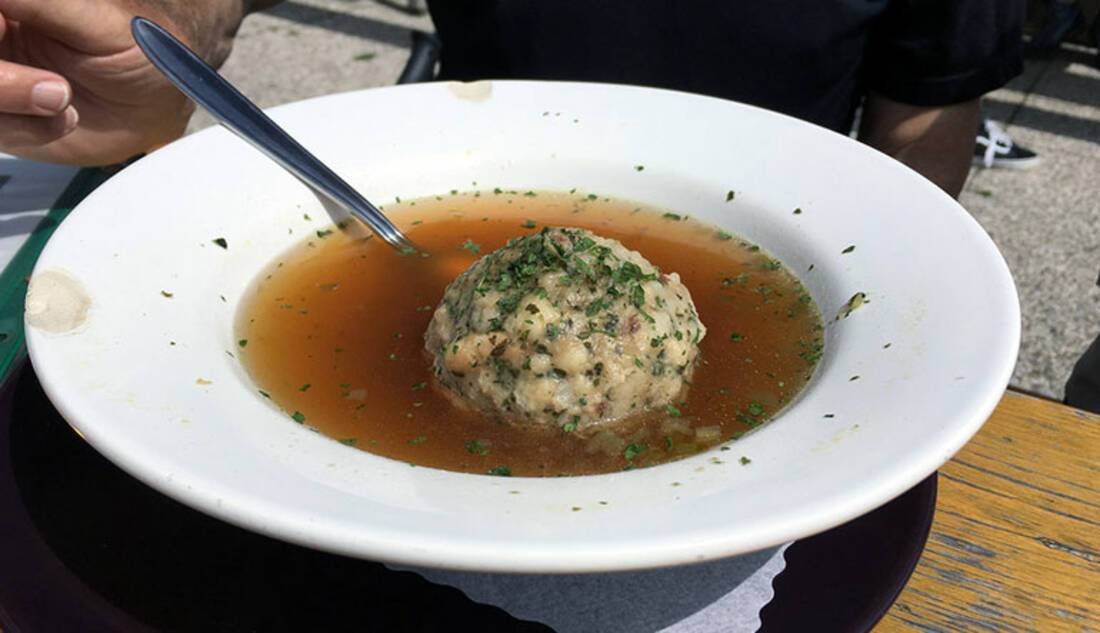 What to eat in Austria
Whether you're craving authentic apfelstrudel or an authentic Austrian soup, you won't struggle to find delicious food on your Emerald river cruise. Wiener schnitzel, perhaps Austria's famous savoury dish, can be found throughout the country. This thin, pan-fried breaded veal cutlet is a culinary delight, so tuck in! If you're craving seafood, look out for waldviertel carp and Danube catfish on the menu.
Barbara of Vienna Unwrapped also shared her favourite traditional dishes: "I'm a big fan of both savoury and sweet dumplings (knoedel and nockerl) such as semolina dumplings in bouillon (griessnockerlsuppe), roast pork with 'waldviertler' potato dumplings and nougat cream dumplings with berry sauce.
"Plachutta restaurants serve amazing tafelspitz: succulent beef in vegetable bouillon served with crispy roesti, spinach and horse radish and chive sauces. Not a dish, but my must-have Viennese summer drink is Eiskaffe (coffee with vanilla ice cream, whipped cream and wafers).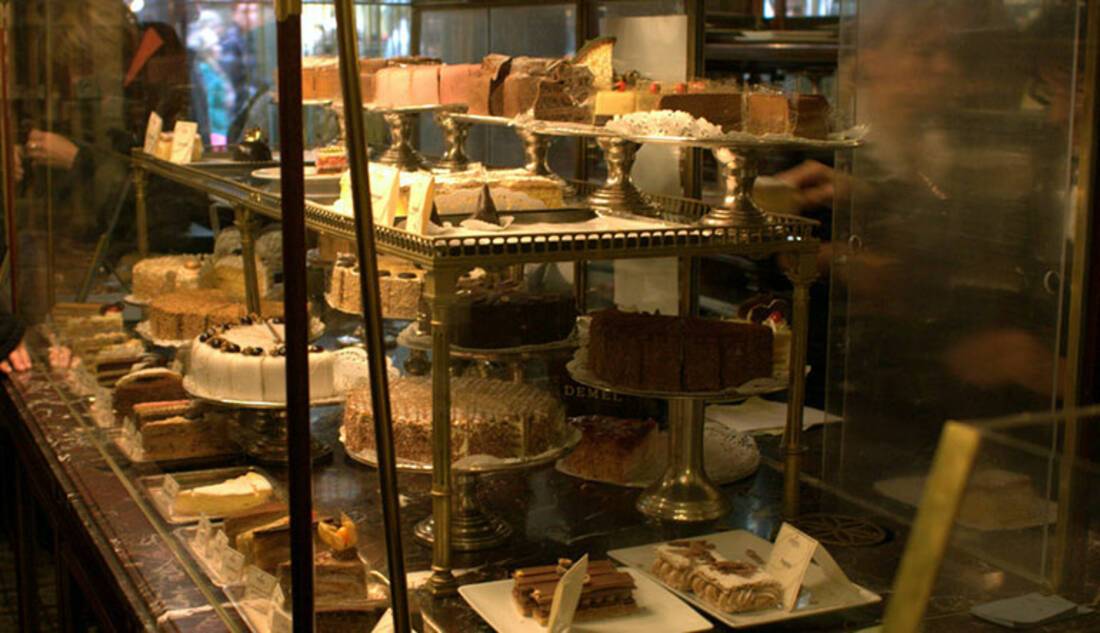 For those with a sweet tooth, Austria certainly won't disappoint. As well as the classic apfelstrudel, one of Austria's most famous cakes is the sachertorte – a chocolate cake with jam. Chocolate fiends should also check our rehrücken, a decadent chocolate cake with a striking design, not dissimilar to a hedgehog. Esterhazy-schnitte (layered cake with curd), topfentascherl (pastry filled with curd) and buchteln (sweet rolls filled with plum jam and topped with hot vanilla sauce) also come highly recommended.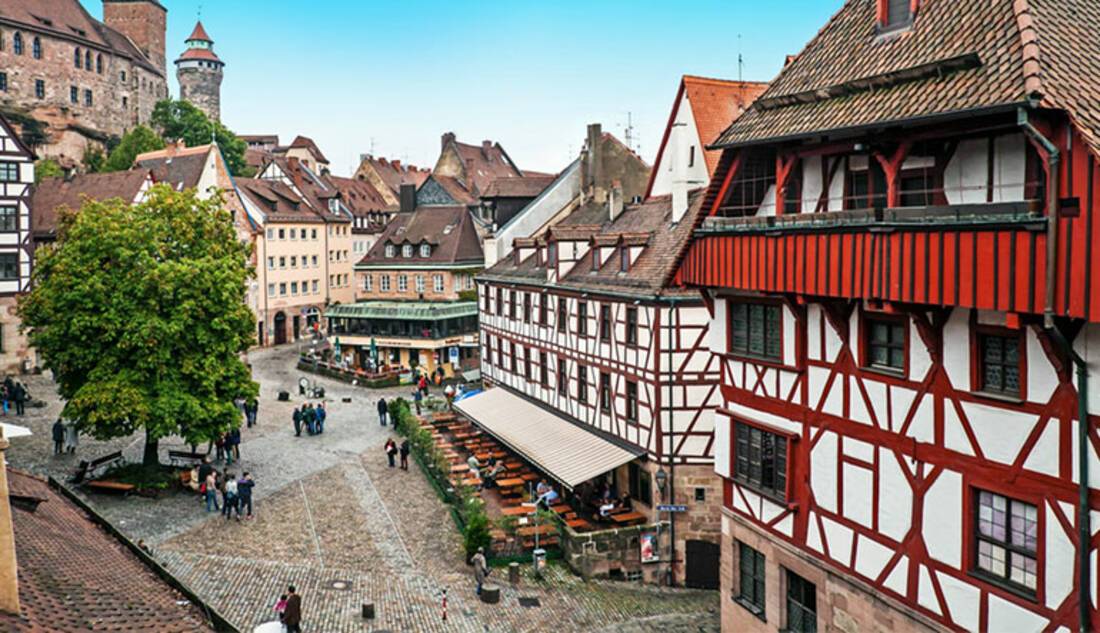 Nuremberg, Germany
In the state of Bavaria, Nuremberg is famous for its vibrant nightlife, and extremely quaint buildings. Specialising in dark beers, Bavaria's second largest city draws visitors all-year-round, though is particularly popular for its Christmas markets. As you disembark and set off for Nuremberg's red-roofed centre, look out for the Hauptmarkt (Central Square), the spectacular 14th-century Frauenkirche and the ornate Schoner Brunnen fountain.
Lina and David of Divergent Travellers have been exploring the globe together since 2003, and unexpectedly fell in love with Nuremberg. The pair started documenting their travels in early 2013 when they decided to sell everything they owned and travel the world. Their blog is now a thorough resource for people to help plan their own adventures.
We started by asking Lina about their overall impression of Nuremberg: "We actually fell in love with Nuremberg, which was unexpected. While we had heard quite a bit about the city prior to our visit, we didn't really know what to expect. From the minute we drove into the city, we were taken by the buildings, cobblestone streets, castles, history and food.
"We've become huge advocates at convincing people that Nuremberg is one of those places that deserves more time than just a day trip. We spent 2 days and just scratched the surface. The two things we loved the most were the private St Sebald Tower tour and the behind-the-scenes visit at Nuremberg Castle."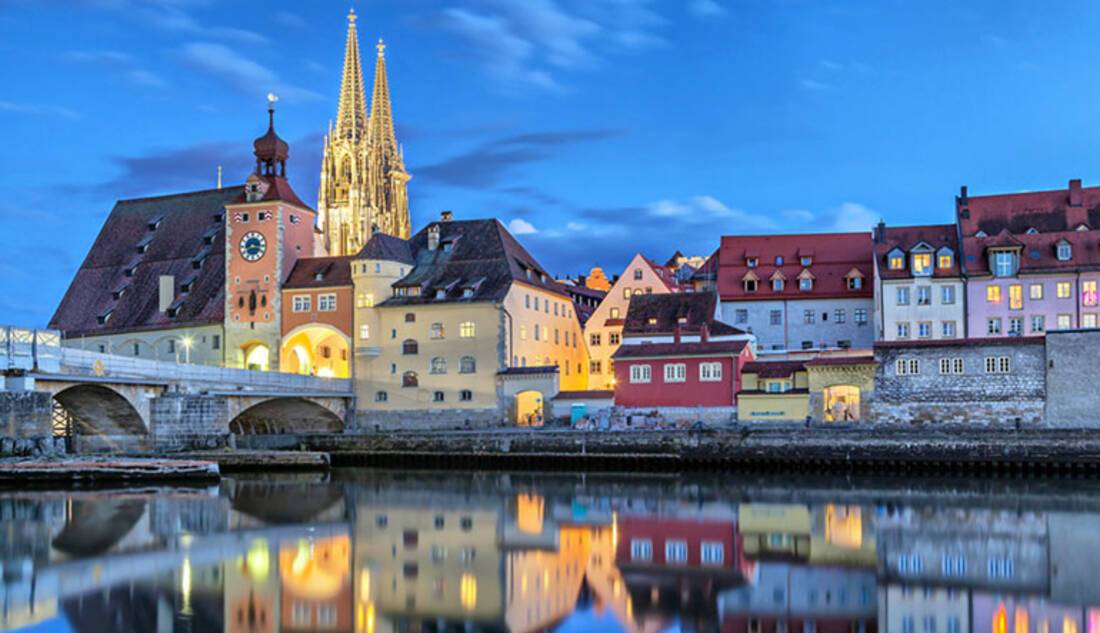 Regensburg, Germany
Situated in the picturesque region of Bavaria in southeast Germany, Regensburg is a beautiful medieval city. Renowned for its 12th-century bridge and 13th-century Regensburg Cathedral, the city is a treasure trove of historical sites. From the moment you disembark your cruise ship, you'll be struck by the magnificence of Regensburg. This UNESCO World Heritage Site is the fourth-largest city in Bavaria, and has plenty to see and do. We spoke to Lance and Laura, the brains behind popular travel blog Travel Addicts, about their trip to Regensburg:
"There are a lot of interesting towns in Germany, particularly in Bavaria and especially along the Danube River. However, Regensburg may be one of the most interesting towns of all. The bridge in Regensburg was one of the few places to cross the Danube for over 800 years. Its strategic position brought the town wealth and put it at the centre of Europe.
"Throughout the town, Roman ruins can be encountered in numerous places. The churches in Regensburg are some of the interesting (and ornate) in all of Europe and cover each of the architectural periods. The compact city centre makes it ideal to explore on foot."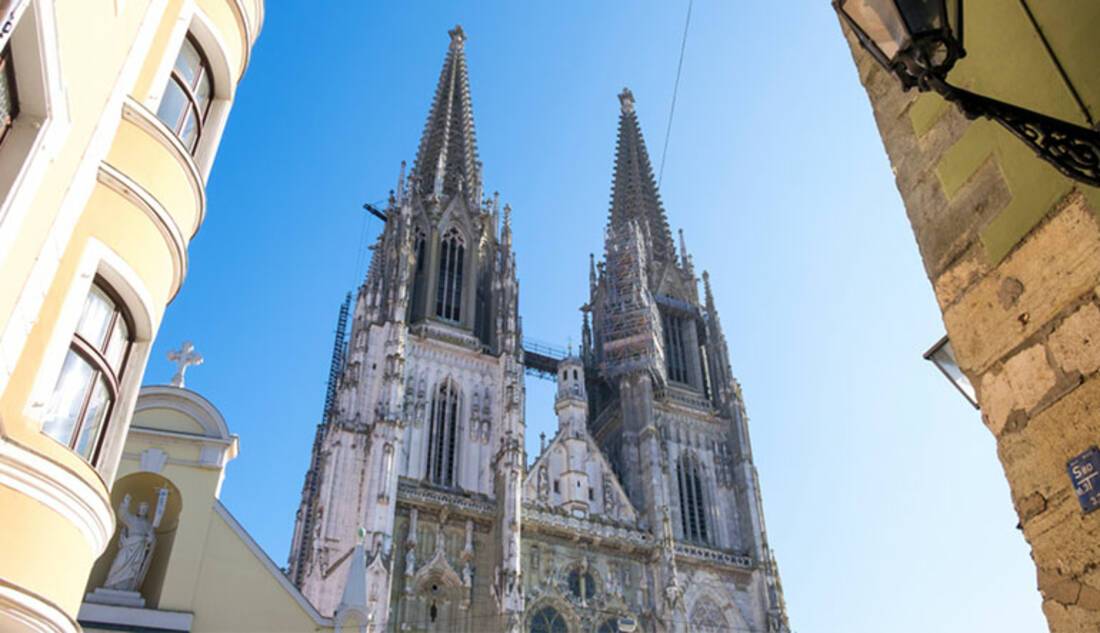 We were curious to find out what the travelling duo's top piece of advice is for those planning a trip to Regensburg:
"Explore Regensburg. We mean really explore the town. The city can become quite crowded at peak times especially when river cruise boats or tour buses are in town. The majority of people concentrate themselves in the three-block area between the bridge and St. Peter's Cathedral. Get out of the centre zone and explore the rest of the city.
"The Alte Kapelle church and St. Emmeram's Basilica are just as impressive as the cathedral and get far fewer visitors. Regensburg is a town that is meant to be experienced. Give yourself some time to put away the map and just wander some of the side streets. It is possible to come around the corner and find yourself face-to-face with ancient Roman ruins (some aren't included on the tourist maps!)"
Rhonda of trusted travel blog Travel? Yes Please! Focuses on inspiring travellers who are looking to make the most of their limited holiday time, and loved visiting Regensburg. "The thing that impressed us the most about Regensburg was the attention to detail and artistic touches throughout the city," said Rhonda. "We loved the beautiful clocks, murals, and wrought iron signs hanging from the shops.
"If you only have one day in Regensburg you can easily explore the Old Town. Don't miss out on walking across the stone bridge for fantastic views of the historic city centre and St Peter's Cathedral."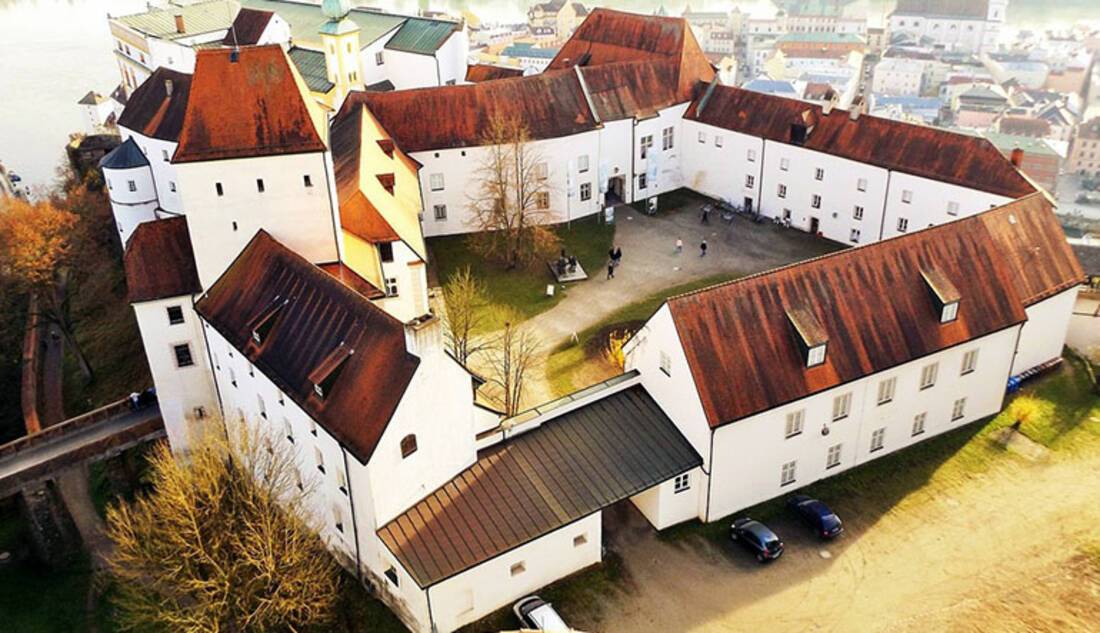 Passau, Germany
Straddling the Austrian border, Passau is best-known for the stunning hilltop fortress which sits above it. The Veste Oberhaus was founded in 1219 and served as the stronghold of the Bishop of Passau. Today, it operates as a museum, so that visitors can learn about its unique history. Below the fortress, the old town is lined with baroque architecture, including the imposing St Stephen's Cathedral, which houses an organ with 17,974 pipes. In between exploring Passau's many museums and beautiful architecture, stop at one of its traditional German cafes for a beer and some authentic cuisine.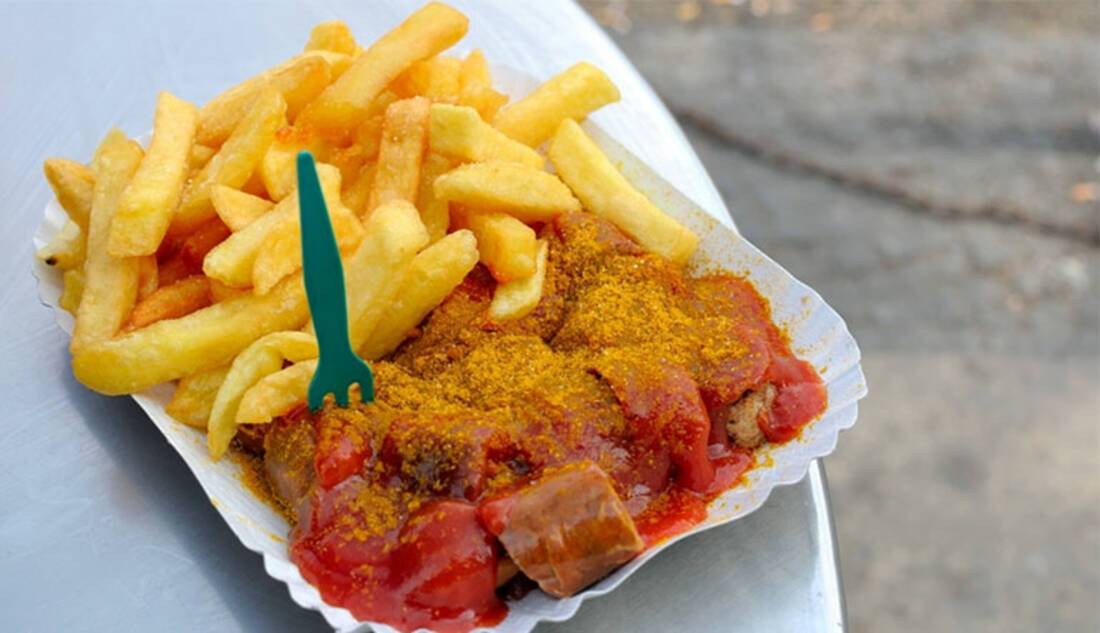 What to eat in Germany
Contrary to popular belief, German cuisine isn't all about bratwurst and sauerkraut. Although you should definitely try those on your cruise holiday! Sauerbraten, essentially a pickled pot roast, is one of Germany's national dishes, along with spätzle, a delicious pasta dish, and fischbrotchen – probably the best fish sandwich you'll ever eat in your life. Meat eaters should look out for roulade (not a dessert) which is made with bacon, onions, mustard and pickles wrapped up in thinly-sliced beef or veal and cooked together. Currywurst, one of the country's most famous delicacies, is also worth seeking out. For dessert, a fresh pretzel is the way to go, or marble cake if a pretzel seems too heavy. If you're visiting Germany over Christmas, you can't go wrong with lebkuchen – traditional spiced biscuits, often covered in chocolate.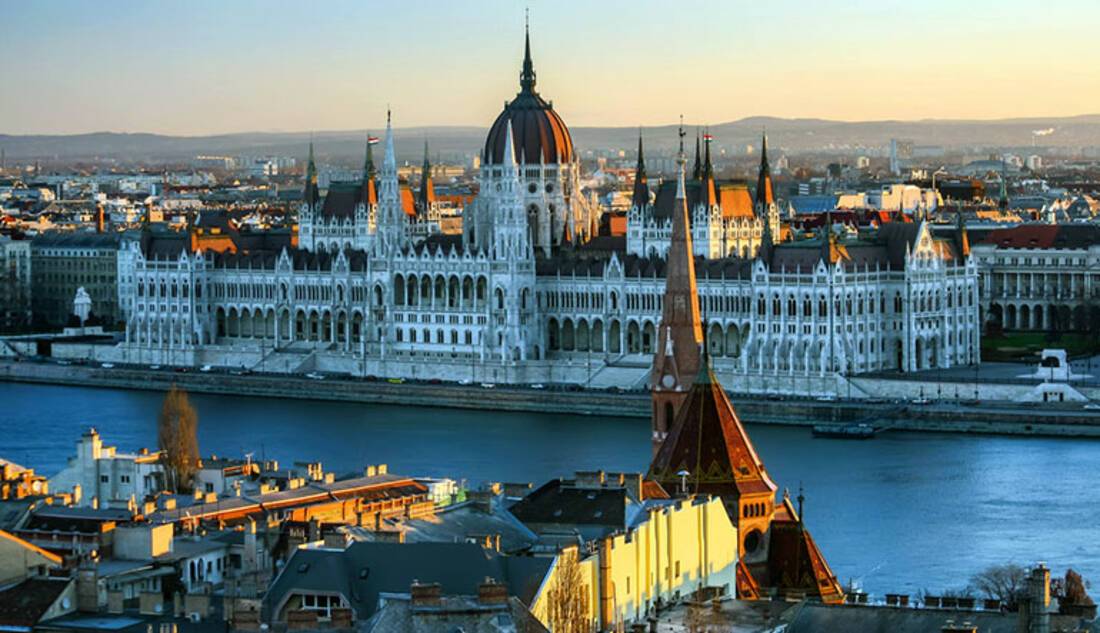 Budapest, Hungary
Hungary's capital city offers perhaps the most picturesque view of all the stops on the Danube River. Linked by the 19th century chain bridge, Budapest is a strikingly beautiful city. Marvel at baroque, neoclassical and nouveau buildings as you wander through the heart of the city, soak up the views from an outdoor thermal bath and indulge in authentic Hungarian cuisine.
Milly of London-based travel and food blog Mini Adventures spends time seeking out exciting city breaks in Europe. We were curious to find out about Milly's trip to Budapest and started by asking her what the highlight of her holiday was:
"Budapest is well-known for its bath houses and Szechenyi Baths are the jewel in Budapest's bathing crown. The thermal pools here treat both body and mind to ultimate relaxation. The building itself is stunning with ornate facades and plenty of classical features. There are three outdoor and 15 indoor pools, as well as steam room and sauna facilities. We left feeling fresh and rejuvenated, and it's certainly a memorable experience."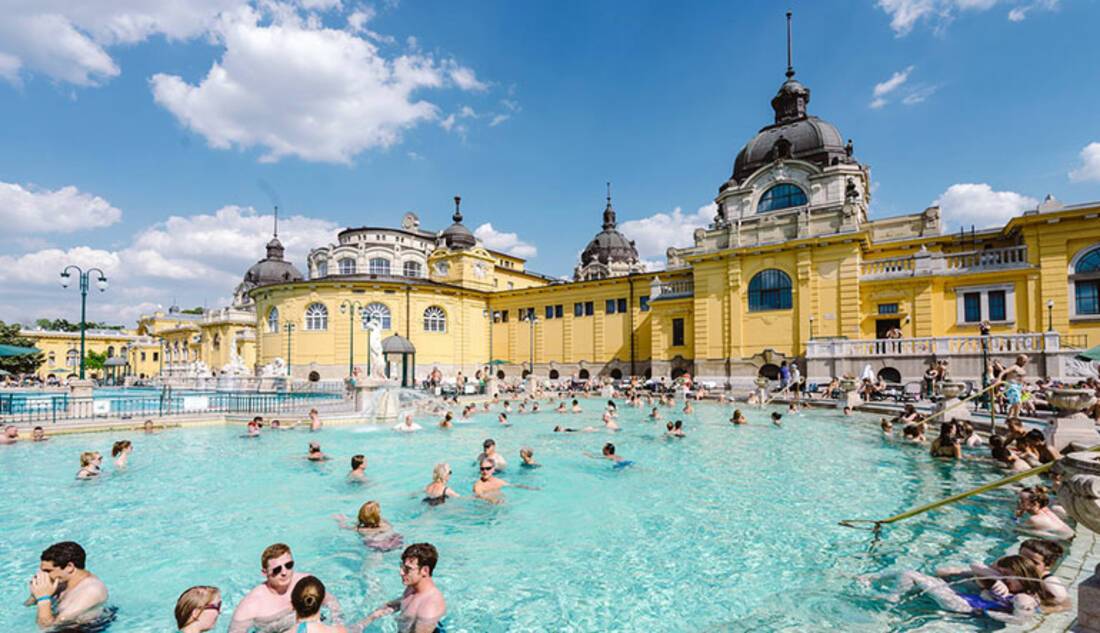 By now we know that there's a huge amount to see and do in Budapest. To help you narrow it down, we asked Milly what she recommends in the city for visitors on their one-day cruise stopovers: "I'd definitely recommend heading over from the Pest to Buda side, taking the furnicular up to the top and checking out the incredible views across the river from Fisherman's Bastion.
"Back on the other side of the river, St Stephen's Basilica is home to one of the most stunning church ceilings in the world, and paired with a visit and tour of the Hungarian Parliament Building, you'll definitely understand why Budapest is famed for its architecture. For dinner, tuck into some traditional goulash (the real thing is actually more of a soup than a stew, as you might think) and make sure to pop into Szimpla Kert for a drink at some point before you leave. Budapest's prime ruin bar is truly unlike any other drinking spot in the world."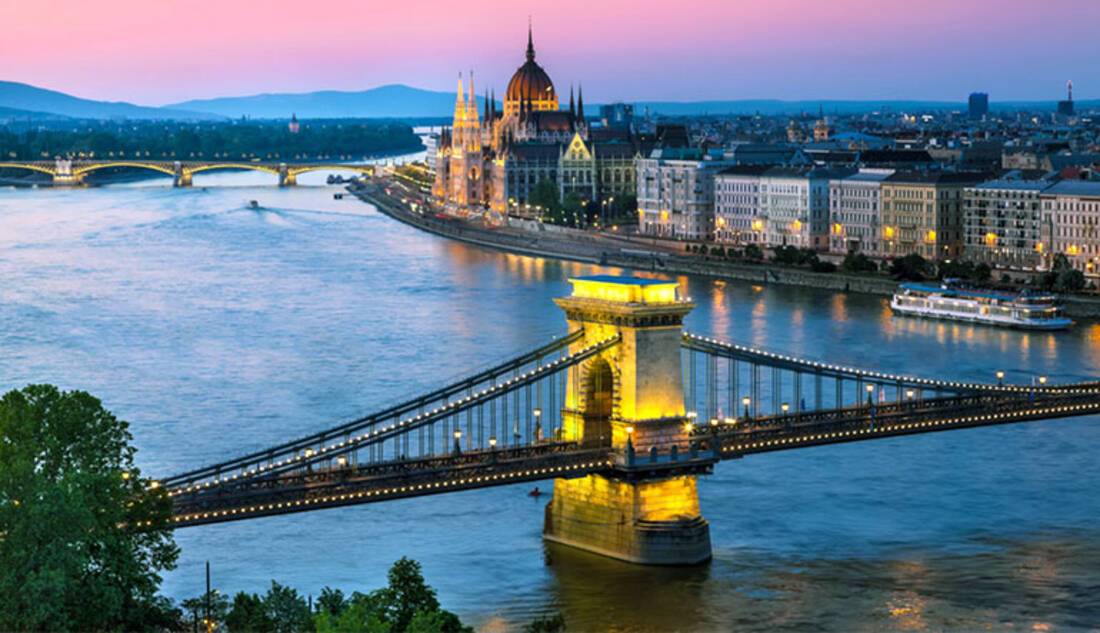 Emily of The Cosy Traveller also loved action-packed Budapest. She started up her blog in 2012 "for those who love travelling in comfort and style, but who also enjoy snuggling up at home on the sofa with pets and a cup of tea". Emily has travelled extensively to dozens of cities across three continents, and she spent a couple of days in Budapest.
"My first thought was that everywhere was SO huge," said Emily, "the roads were so long and wide, we had to leave extra time to get from place to place! But I absolutely loved just how much there is to do. It's obviously a city steeped in history, but there's definitely a modern element in the form of all its quirky nightlife."
Emily also recommended visiting the iconic Fisherman's Bastion, Szechenyi Thermal Bath and the city's renowned ruin bar Szimpla Kert as some of the must-see attractions. But she also shared this top tip: "I'd say start the day with a walk across the Chain Bridge, before hopping on the Castle Hill Funicular to get stunning views out over the city."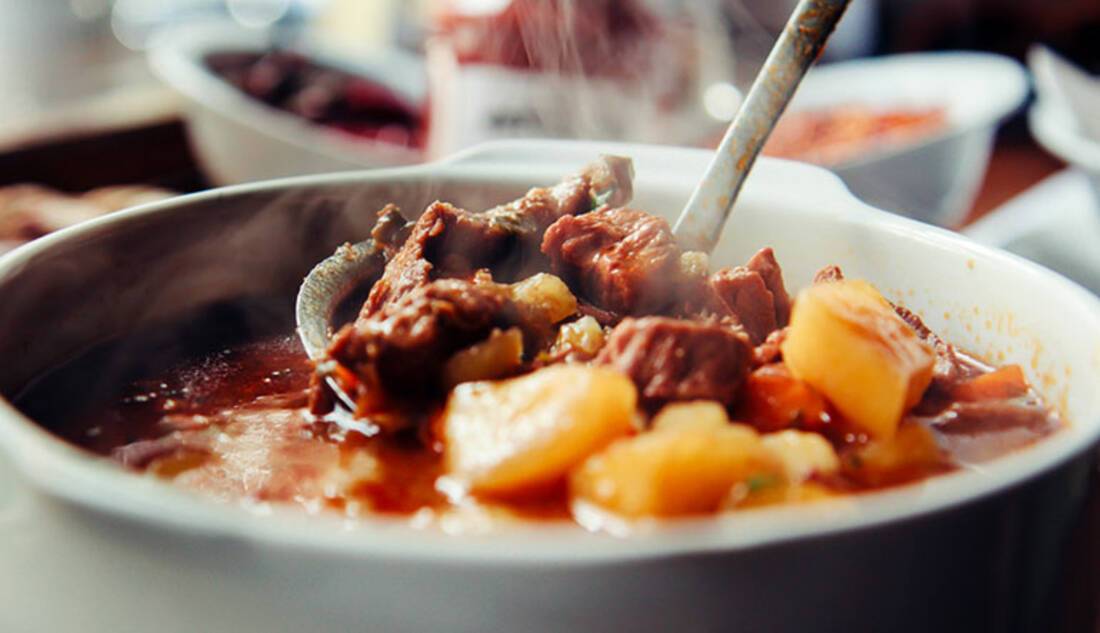 What to eat in Hungary
Hungarian cuisine is primarily made up of hearty soups, stews and meat dishes. You'll struggle to find a menu that doesn't offer a delicious casserole, or some decadent cakes for dessert. Goulash is perhaps Hungary's best-known dish. This tasty soup is made differently in the regions of Hungrary, but it's traditionally made with meat and vegetables, seasoned with paprika and other spices. Most main dishes follow a similar format, with meat and potatoes, pasta or rice. Vegetarians can opt for fozeleks – vegetables made in a roux – or tokfozelek, which is made with marrow, dill and sour cream.
When it comes to desserts, Hungary has got you covered. Among the most highly recommended cakes and pastries is dobos torta, a sponge cake layered with chocolate cream and coated with crunchy caramel, and eszetehazy torta, a cake layered with walnut cream. Most Hungarian desserts include some form of cream filling, and they are all delicious.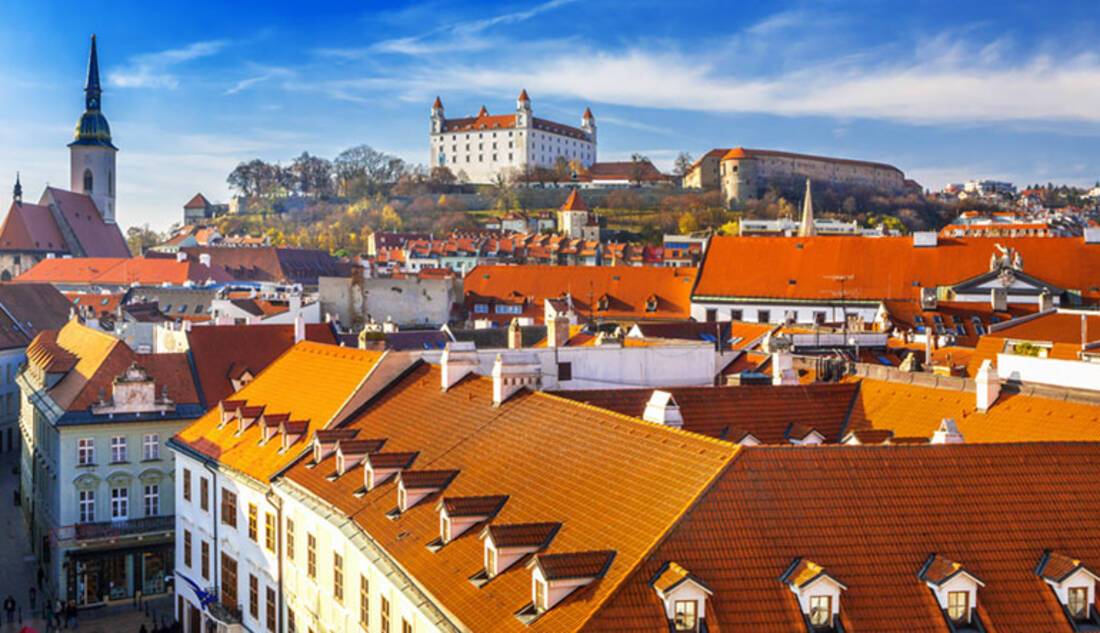 Bratislava, Slovakia
As Slovakia's capital city, it's safe to say you won't run out of things to see in Bratislava. Surrounded by vineyards and the Little Carpathian Mountains, Bratislava is a truly picturesque city, with lots of opportunities for hiking and cycling. If you'd rather stick closer to the port, the city's Old Town is crammed full of 18th-century architecture, lively bars and cafes and the imposing Bratislava Castle.
With a population of 450,000, Bratislava is one of the smaller capital cities of Europe, but is still Slovakia's largest city. Uniquely, it sits on the banks of both the Danube River and the River Morava. Bratislava is a melting pot of cultures, with influences from Austria, Croatia, Czech Republic, Germany, Hungary and Serbia, so you'll find both authentic Slovakian cuisine and dishes inspired by neighbouring countries.
Kamila of travel blog Kami and the Rest of the World feels that Bratislava should be high on peoples' travel bucket lists. "One of the places I think deserves more attention is Bratislava," said Kamila. "I've been there some 20 times by now and with each visit I enjoy it more and more.
"Bratislava is compact, has the undeniable Central European charm and the Old Town is perfect to wander around. What I love most about the city is the amazing café culture with some of the best cafes I've ever seen. If you only have a day in Bratislava, spend it in the Old Town. Climb up to the castle but don't miss the Blue Church, built in art-nouveau style – I bet you won't see a more unique church anywhere else!"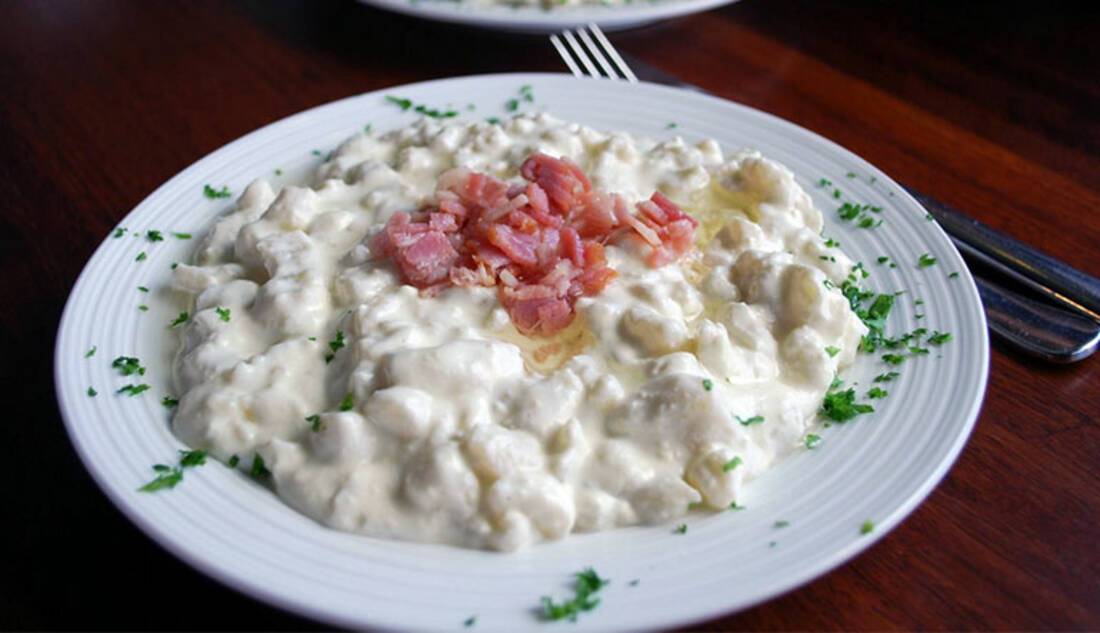 What to eat in Slovakia
Formerly part of Czechoslovakia, Slovakia's cuisine is heavily influenced by its neighbours. But that doesn't mean the country doesn't have some outstanding dishes found only within its borders. Bryndzove halusky, dumplings with sheep cheese, is Slovakia's national dish. It is made with a deliciously creamy and soft locally-produced sheep cheese (bryndza) which is unique to the country. It is served on halusy, or potato dumplings, similar to Italian gnocci. A hearty winter meal would be kapustnica, or cabbage soup, made with a sauerkraut base and mushrooms, ham, paprika, garlic and other herbs. In the festive season, Slovakia's trdelniks, or funnel cakes, are a truly authentic taste. Made with sugar and cinnamon, and even adapted to incorporate ice cream on sunny days, is a must if you're visiting Slovakia over Christmas.
If you're feeling inspired to cruise the cities of the Danube River, take a look at our Emerald river cruises. If you've already explored some of these beautiful destinations and have any top tips, why not share them with your fellow travellers?
Image credits: Jennifer Woodard Maderazo, Peter Stevens, Wei-Te Wong, Piotr Iloweicki, Krista, Jorge Franganillo, Alpha