There's something for everyone in the birthplace of jazz – from epicurean delights and the famous Mardi Gras, to soulful rhythms permeating the streets and exuberant community spirit, New Orleans is a great 'Southern Belle' of a city...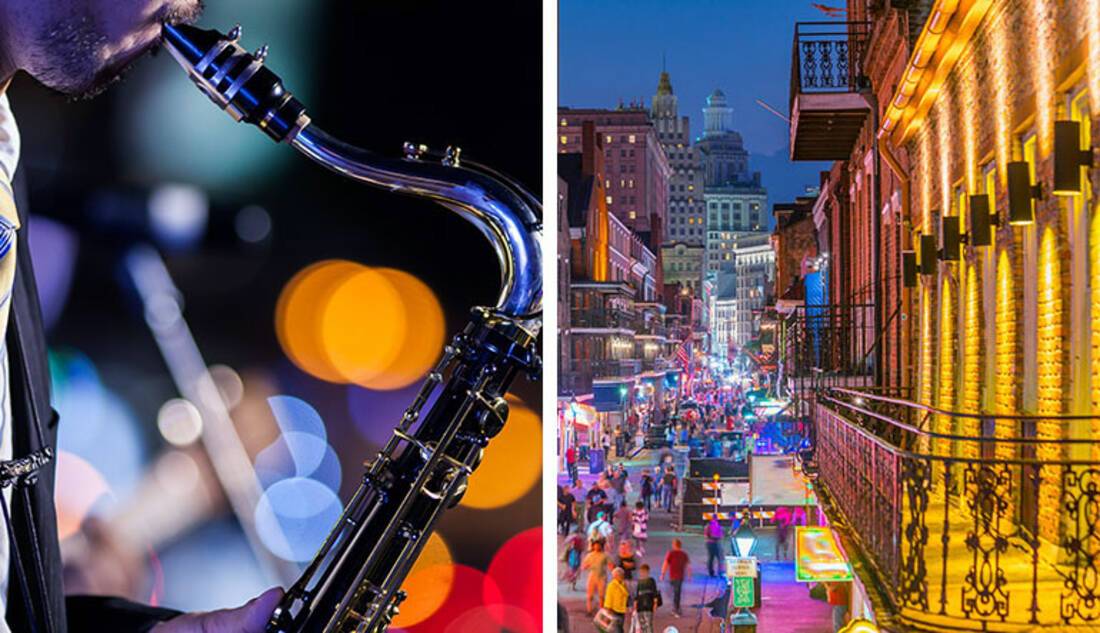 As a visitor to New Orleans, you will soon realise that the city's unofficial motto "laisser les bon temps rouler," or "let the good times roll" is more than just a motto – it's a way of life. Situated on the Mississippi River, near the Gulf of Mexico, New Orleans is the birthplace of jazz with the 'First Legend of Jazz' Charles "Buddy" Bolden, born here in 1877. Buddy led the most successful band in New Orleans and quickly became known as King Bolden, the leading figure of the rising New Orleans-style ragtime music that would later be known as jazz. New Orleans' vibrant Bourbon Street is home to iconic bars including good old-fashioned jazz bar Fritzel's European Jazz Club.
If you'd rather sightsee, then be sure to visit the French Quarter. Often called the 'Crown Jewel of New Orleans', the French Quarter is one of New Orleans' most historic neighbourhoods, but you'll find plenty of new mixed in with the old, including the reimagined French Market and modern boutiques which rub shoulders with beloved antique stores and old restaurants. This fun and exciting neighbourhood has everything from the party vibe of Bourbon Street to the elegance found on Royal Street. Enjoy views of the stunning architecture with balconies adorned with intricate ironwork to beautiful gardens and courtyards. Every street has something to offer from the famous landmark Jackson Square to boutique shopping, live music, restaurants, voodoo temples and Café Du Monde.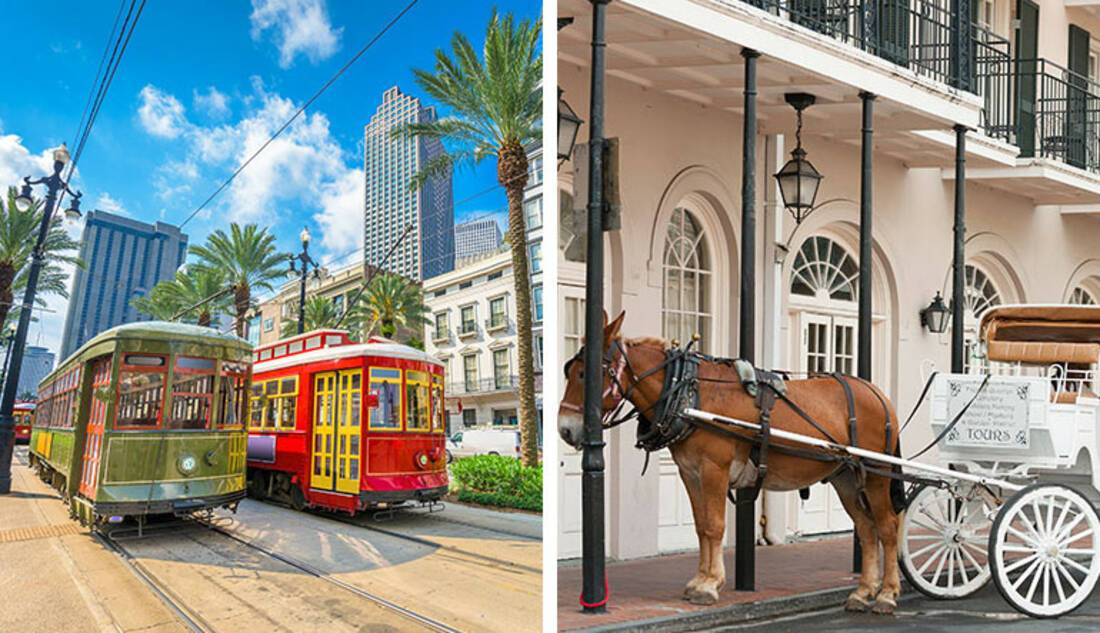 Elsewhere, enjoy the spectacular Creole cooking, the lacy balconied mansions of Vieux Carre or a 'steam-wheeler' cruise down the Mississippi to Scarlet O'Hara country. Nestled in the Mississippi River's crescent, New Orleans is home to fantastic natural wonders – such as the mighty Mississippi – as well as Jean Lafitte National Historic Park and Preserve, and City Park, where 11 miles of lagoons are home to swans, ducks, and turtles as well as iconic southern Louisiana fauna like pelicans and alligators.
Did you know?
New Orleans is known to be the place where voodoo was introduced to the USA – spooky!
According to the National Register, New Orleans has no less than 20 historic districts, more than any other city in the USA
Gambling fans should know that New Orleans is widely considered to be the birthplace of both poker and craps
The first opera in the USA was performed in the 1790s in New Orleans
Most people regard New Orleans as the home of the Mardi Gras festival, but the truth is that the parade originates in the city of Mobile, Alabama