When Celebrity Silhouette joined the Celebrity Cruises fleet in 2011, she set herself apart. With a striking design and imaginative installations, she showcases spectacular public spaces and demonstrates innovation at its finest. What's more, Celebrity Silhouette's impressive dining venues leave guests spoilt for choice. Here, we've collated a list of her complimentary and speciality dining options (just don't read this post while hungry):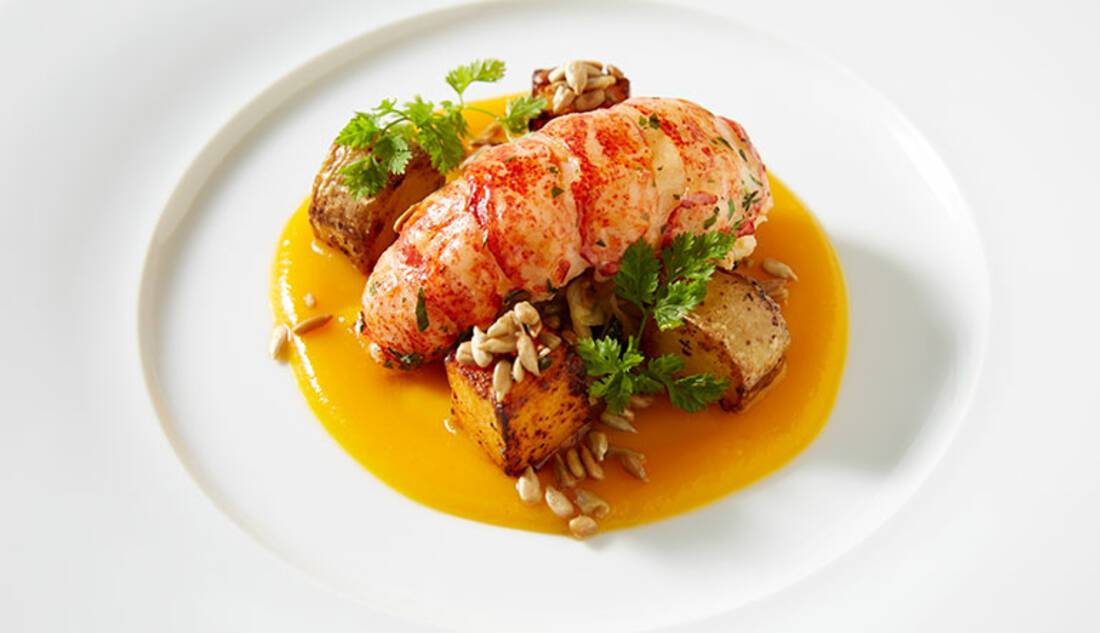 Restaurants on Celebrity Silhouette
Complimentary dining options
From grab-as-you-go dishes to spa-inspired cuisine, Celebrity Silhouette has a variety of fantastic complimentary dining options all included in the price of your fare. Here are some of our favourites:
Luminae at The Retreat®
Blu
Grand Cuvée Restaurant
The Spa Café
Oceanview Café
Luminae at The Retreat®
Luminae at The Retreat® is a complimentary restaurant exclusive to guests of The Retreat®. With forward-thinking dishes created by Global Culinary Ambassador Daniel Boulud, the menu at Luminae at The Retreat® has become renowned for its soulful cooking rooted in French tradition. The elegant interior of this cutting-edge dining option is as distinctive as the cuisine, making it one of the most unique restaurants on Celebrity Silhouette.
Blu
Exclusive to AquaClass® guests, Blu serves up vibrant, crisp and bold flavours. The chefs here continually raise the bar for culinary experiences, both at sea and beyond. Blu's decor is inspired by the shorelines of the Mediterranean and is as striking and simple as its cuisine. What's more, the personalised service, inviting surroundings and natural light are all part of the experience.
Grand Cuvée Restaurant
Celebrity Silhouette's Grand Cuvée Restaurant situated on Decks 3 and 4 sets a grand stage for fine dining. With a wide range of globally-inspired dishes created by a Michelin-starred chef, Grand Cuvée Restaurant offers exquisite menu selections that change nightly to give you a variety of classic and contemporary choices. Enjoy dishes such as broiled salmon and grilled New York sirloin steak.
The Spa Café
The Spa Café serves fresh, spa-inspired delights to nourish the body and mind. World-class chefs have crafted a healthy menu that helps guests to extend their spa experience. Expect a creative take on healthy cuisine, featuring an eclectic blend of offerings that are both flavoursome and good for you. Quench your thirst with freshly-prepared smoothies and juices and snack on good-for-you treats.
Mast Grill
Fancy a snack after a dip in the pool? Located on Celebrity Silhouette's Lido Deck, Mast Grill offers a relaxed dining experience that allows you to come and go as you please. With mouthwatering burgers and delicious hot dogs, Mast Grill is a great on-the-go option - sit back, relax and enjoy as you dine on easy fare.
Oceanview Café
Serving breakfast, lunch and dinner, Oceanview Café is a market-style café that features select offerings inspired by the destinations you'll be sailing to. With a menu influenced by multiple cultures, the stations available at Oceanview Café include made-to-order pasta, stir-fry, pizza, sushi, a full salad bar and a variety of desserts.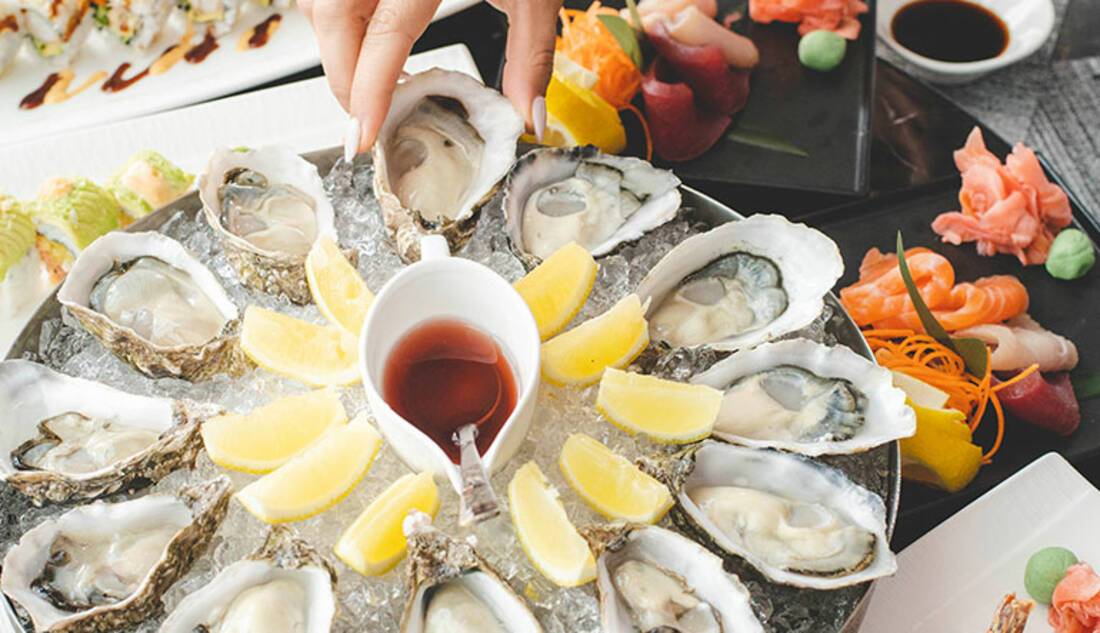 Speciality dining options
Celebrity Silhouette's speciality restaurants offer a dining experience for every taste. From fresh seafood to Italian fare, there's a dining option for you. Here are a few of Celebrity Silhouette's unmissable speciality dining options:
Le Petit Chef™ at Qsine
Murano
Sushi on Five
Tuscan Grille
The Lawn Club Grill
The Porch
Le Petit Chef™ at Qsine
Have you ever been served dinner by an animated chef? We didn't think so. Well, that's about to change at Celebrity Silhouette's incomparable dining experience, Le Petit Chef™. Housed within Qsine on Deck 5, Le Petit Chef™ brings your tabletop to life with an animated fusion of entertainment and dining, featuring delicious dishes such as filet mignon.
Murano
Serving classic French dishes with a contemporary twist, Murano combines nouveau cuisine with old-world charm. Expect impeccable service, classic design, world-class cuisine and comfortable sophistication as you dine among friends old and new. Experience tableside lobster presentation, enjoy an expansive selection of artisanal cheese and savour Murano's extensive French wine lists.
Sushi on Five
As one of Celebrity Cruises' most popular restaurants, Sushi on Five is every sushi lover's dream. Satisfy your craving for locally-sourced, authentically prepared sushi and other Japanese specialities here. Enjoy the complex flavours of a handmade sushi roll or savour the simplicity of yellowtail, salmon and octopus sashimi.
Tuscan Grille
Fancy traditional Italian fare with a twist? Tuscan Grille is the restaurant for you! With a lively, contemporary and sophisticated Italian ambience and a fresh but original menu, Tuscan Grille serves up 100% homemade pasta, artisanal salumi, fish, butcher cut meats and USDA Prime dry-aged steaks.
The Lawn Club Grill
Situated on Deck 15, The Lawn Club Grill is an interactive open-air option with fantastic ocean views. Enjoy one-on-one interactions with Celebrity Silhouette's chefs as they give you a lesson in proper grilling techniques. Choose from a gourmet salad bar, build your own pizza and enjoy more than 12 grill specialities. Delicious!
The Porch
Located just next door to The Lawn Club Grill, The Porch is a seafood restaurant inspired by the rural seaside charm of the Hamptons. Dine on the freshest seafood and raw bar while surrounded by sun-dappled lawns, gorgeous sunsets and breezy ocean views.