A cruise can be one of the best family friendly cruise holiday options. Not only is it good value, but you have all the amenities you could ever wish for on-board with you, including clubs and entertainment for the children. With so much going on while you travel from port to port, the whole family can enjoy the time at sea as much as the port cities themselves.
But as anyone who has taken a cruise will tell you, your first family holiday needs plenty of planning and thought. Luckily we are here to offer you some expert advice to ensure everything goes as well as you deserve.
Research and choosing the best family cruise
One of the most time consuming and important things to do before taking your first family cruise is the planning and research. On a conventional vacation you may need to figure out the transport, entertainment, where to eat and where to stay that is convenient to all of these things. But when you book a cruise holiday, everything is on your doorstep.
You won't have to fret about making sure there is something for your kids to do, as you will be able to choose from multiple classes, activities and groups depending on age, or you can choose any of the on-board entertainment. As a group you are going to want to ensure that everyone is happy and catered for. To ensure this, invite everyone to offer up a suggestion, like Gretta from Mums do Travel does:
'My tip for family holidays is to involve everyone in the planning so that hopefully the experience will appeal to each member of the family. It's unlikely that everyone will be happy all of the time, but if each of you enjoys the trip for at least some of the time then that's good.'
Make sure you do consider how many ports you would like to visit and along with that, how much time at sea you wish to spend. You will want to find a destination that will interest the whole family, whether that is a luxurious trip to the Caribbean or a cultural NCL cruise to Europe.
Packing
Knowing what to pack is vital for your holiday. Of course, your destination will determine what you are going to bring with you. If you are on an Antarctic cruise then you would need plenty of warm clothing and more entertainment, whereas you can pack the trunks and flip-flops on a trip to the Mediterranean.
If you are booking your first family holiday then it is worth remembering that your luggage will be taken to your room, which may take a couple of hours. The ship is free for you to explore, so pack a few things into your carry on:
Snacks: preferably ones from home. Keep some in your main suitcase so everyone has something familiar to tuck into, but carry some on your person in case anyone gets hungry.
Swimwear and towels: It could take a little while for you to get to the rest of your stuff, so carry on some swimming costumes and then you can dive straight into the pool.
Water: the likelihood is that you can go to one of the bars or restaurants, but if your family are excited to explore the ship then have a couple of bottles to hand.
As you pack your shorts and light dresses, or thick coats and gloves, remember that almost all cruises have a dress code that you should adhere too. At some point you may wish to treat the family, or at least the grownups, to formal dining. Check the guidelines before your cruise holiday, or you can check out our infographic which shows you what to wear on a cruise.
The boarding process
Like flying, the boarding process can be the most tedious time of the holiday. Expect your luggage to be taken to your room for you, so bring cash for tips, before having to fill out questionnaires and your documents checked. But you have to remember that the staff must safely and thoroughly get several thousand people on the ship.
This is where those snacks and waters will really come in handy. They will prevent anyone from getting a little tetchy. We recommend bringing a brochure, or a rundown of what is on the ship and where you are going. If you are able to reel off a list of the activities and amenities on-board it will help build excitement and will pass the time. Because your luggage isn't going to be to your room for a little while, consider maybe looking for somewhere to eat, or at least sit down for a while. However, everyone else is likely to have a similar idea, so perhaps make sure you have a decent meal not long before you are due to board.
Queuing might be a very British concept, but when you are just metres from the ship with a hoard of family members, you aren't going to want to stand around forever. You will be provided with a boarding window, for example 12-3pm, in this example aim to arrive before noon. It isn't cheating, it isn't frowned upon, it is just being prepared and you will be glad you did it.
Excursions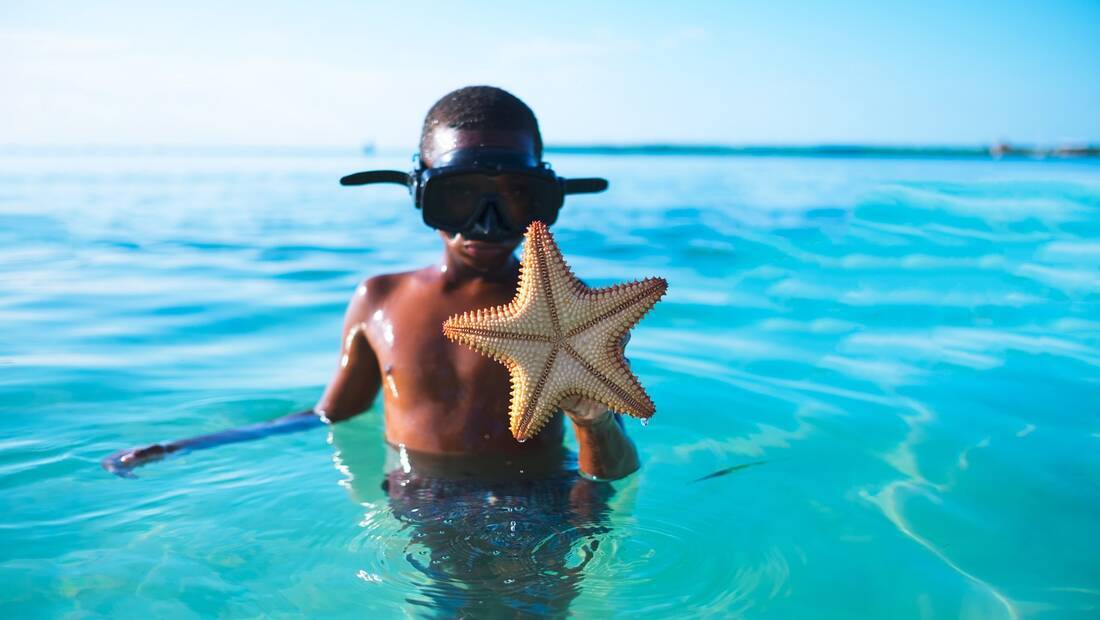 Do your homework on the ports and your excursions. You might find that there isn't much to see, or do, in the port. If that is the case, then perhaps take a half-day tour or excursion. That way everyone can still be entertained but the little ones won't get overly tired. You can of course plan your own time ashore, checking out the local beaches or shopping. This would be more suitable for those with a young family, as you can come and go as you please and amend your routes depending on needs.
Do consider the age of your children, or any member of the family during your cruise holiday. There will be plenty of opportunities to explore the native wildlife, or landscapes if you want a more adventurous excursion. Alternatively, you may rather a walk around the markets or a day soaking up the sun at the beach.
You will want it to entertain everyone. Consult everyone before your trip and be willing to compromise. Maybe you cannot all agree on one particular activity, in which case you could give people allotted days where they choose what you all do.
Food and drink
A well-fed child is a happy child, and a cruise ship often has a bounty of dining options for you. There are of course the formal dining restaurants, but you will find more family-friendly buffets or bar menus as well. Should one of your party have particular dietary requirements just let one of our members of staff know before you book with us, we will make sure that your needs are met.
Your cruise holiday is also a great opportunity to get your family trying new dishes and engage with different cultures. By spending some time in the port city you can go for lunch at a local restaurant and again, let the whole family come to a group decision. Alternatively you can research where you can eat once you have booked your trip. If you know you are in a particular city on a certain date look to see what is open, it will prevent any possibility of you walking around town for too long.
Activities on board
Each cruise line will have different on-board activities and entertainment. This should be a serious factor when booking your holiday, for example do the classes or clubs offer child-care? Do they provide lunch? And most importantly, is there enough to keep everyone happy?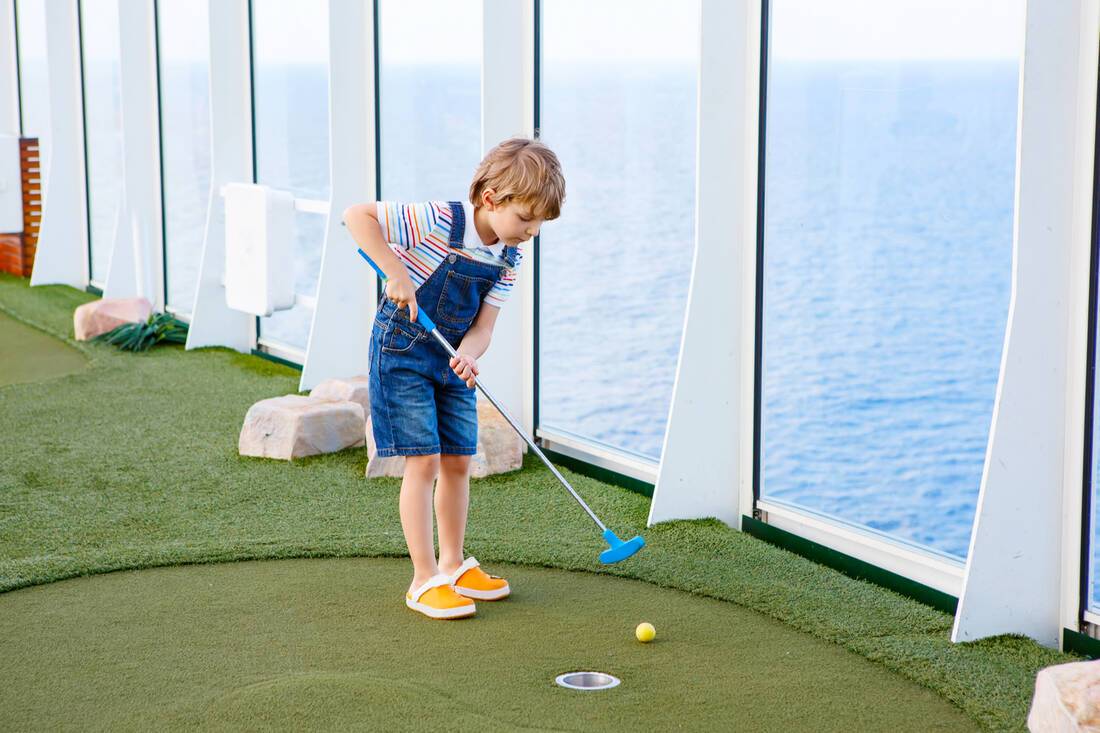 If you are travelling with your children, let them influence the decision. If they are happy, then you are certainly going to enjoy yourself more. It is a tactic that Sarah Christie of Extraordinary Chaos adopted, ensuring that the cruise had enough facilities to accommodate her active sons:
"Our two boys are mega sporty so one of our main focuses is finding a ship with football courts and any extra sports they can try out to keep them busy when on-board. They particularly love surfing and climbing but as there are new developments in cruising all the time it's worth checking out new facilities your family will love."
If you have picked a ship that doesn't contain a wealth of activities then bring your own. Bring toys and gadgets to play with or books to read.
Have a loose schedule
A schedule does have its benefits. You know when and where things are, how long you have and more. But do consider letting things be a little more organic. Plan your day around the mood of the group, or what you missed out on yesterday. Everyone will have a few things that they are desperate to do, so you can work around those. If someone is desperate to visit a particular site in one of your destinations then shape your day around that.
It can be hard to get everyone on the same page, in which case, why not bring in some reinforcement? Invite your parents, we're sure they will appreciate a break as much as you will. Having another set of adults does mean that if you are bringing children then they can look after them as you have alone time. After all, it is your holiday as well.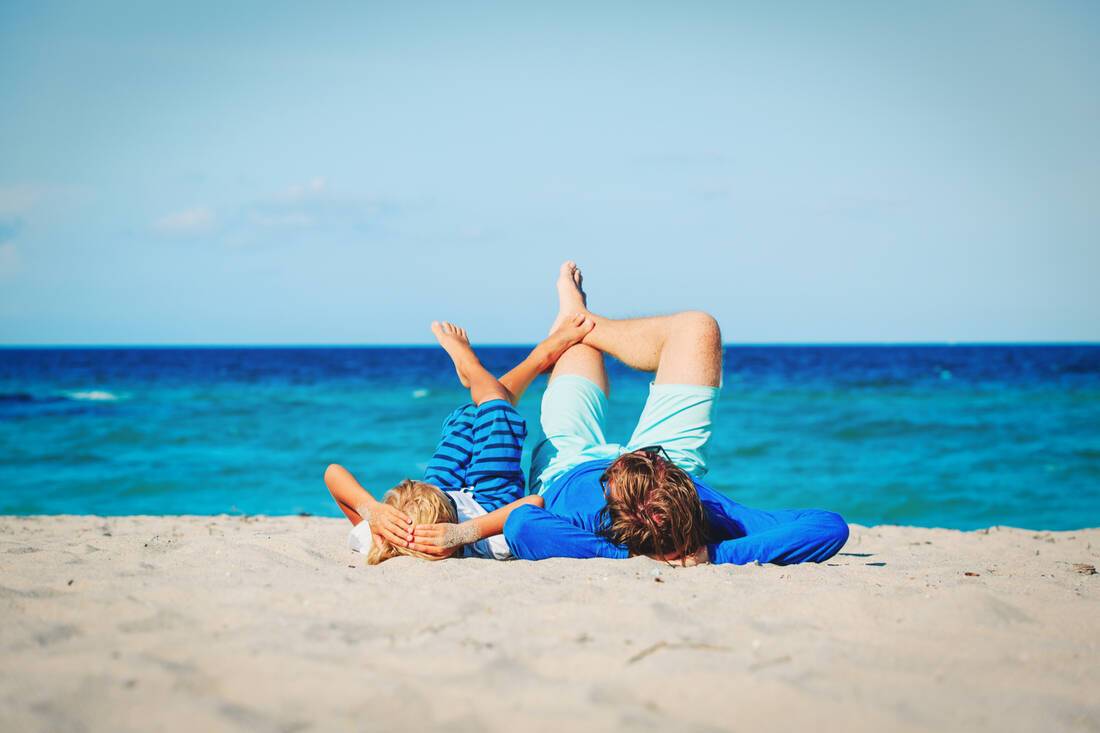 Why not make your first family holiday a cruise one? Everything is there right in front of you. A wide range of restaurants, entertainment and of course an ever changing location that will keep everyone interested.
Image Credit: Natalya Zaritskaya Claude Piché