Deciding on your first holiday as a couple can seem like a big step. It inevitably means spending a lot of time together and exploring new places, which can be exciting. But it may also mean getting lost in a new city or struggling to decide on where to eat. To help you plan and prepare for your first romantic getaway, we've spoken to expert travelling couples to get their best advice.
Work out what kind of travellers you are
While you may have decided that you're ready to go on holiday together, it's crucial to work out what kind of travellers you are. Would one of you prefer to laze around on the beach on a luxury cruise, and the other explore a new city? Try to compromise and choose a cruise holiday that suits you both.
Jennifer and Tim from couples travel blog Luxe Adventure Traveller met in the summer of 2000. They discovered their mutual love for travel and saved up holiday time and money to take two epic trips each year, along with short getaways whenever they could. Since starting up their blog in 2009, Jennifer and Tim aim to discover the world and inspire others to go out and explore. Their love of wine brought the couple to Bordeaux, France, and they have been living there for the past year and a half. We were keen to hear about the couple's first holidays together:
"We both lived in Las Vegas when we met," said Jennifer. "I was in college and Tim had just joined the US Air Force. Neither of us had a lot of money to take a vacation, but we had a great time on our first trip together. It was to San Diego and it was only for a weekend, but the getaway was our first time spending an extended amount of time together.
"We quickly realised we had different expectations for the trip – Tim wanted to go to an amusement park and I was scared I would be embarrassed throwing up in front of him after some upside down roller coaster at said amusement park. I can't even remember what we did instead once we got to San Diego, but it went okay and he took me home to Chicago to meet his family a few weeks later."
With this in mind, we wanted to know what advice Jennifer and Tim had for couples travelling together for the first time:
"It's important to set the expectations for the trip. Is one of you a luxe suite kind of traveller, and the other okay with the cheapest room possible? Or does your getaway lazing on a beach all day seem perfect, while your significant other is envisioning an active holiday of hiking and kayaking? Talk about your individual travel styles and budget, then meet somewhere in the middle, because you won't both have the same idea about the trip. In the end, your perfect couple's getaway might be a half day hike followed by some beach relaxation time.
"For your first trip together, you might want to start out with a short getaway nearby. Problems are always going to come up when you travel, and how the two of you deal with getting lost, the car breaking down and all the other things that can present themselves on a trip is a true testament to your compatibility as a couple. You don't want to be on the other side of the world when you discover you're not really that compatible."
Following Jennifer and Tim's advice, perhaps start with a weekend mini cruise to test the waters?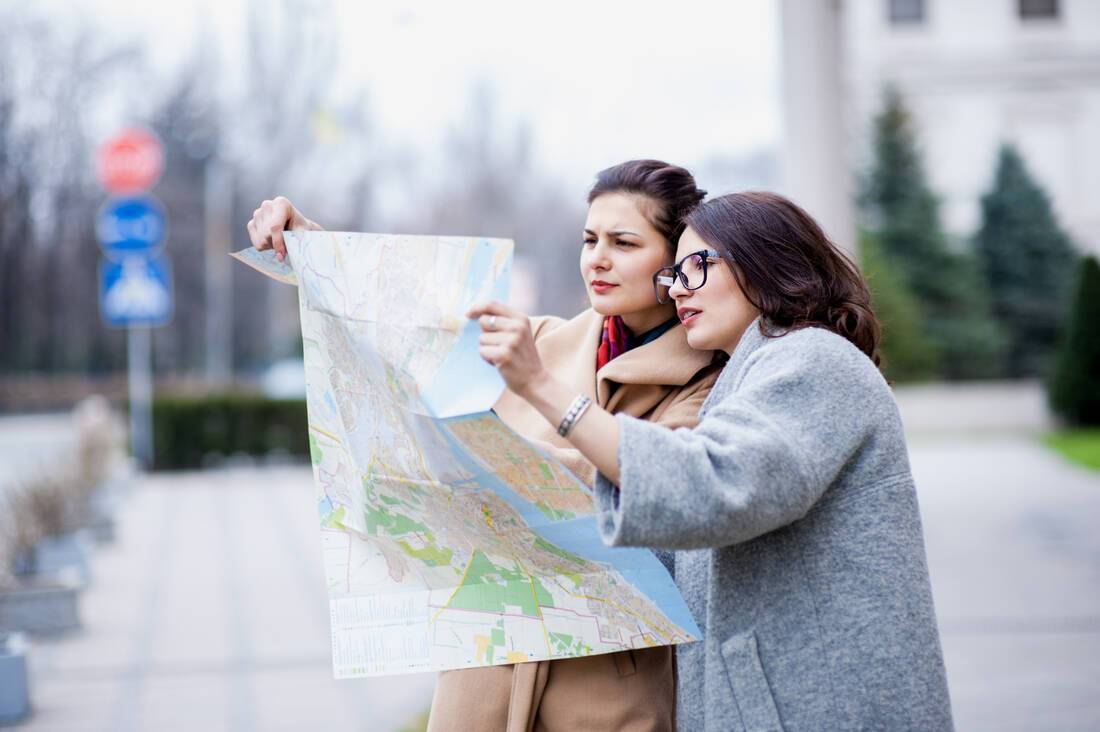 Be prepared to see each other at your worst
It's important to remember that by travelling together, you will be spending a good chunk of time with each other. This lack of personal space means you may end up seeing a side of your partner you've never seen before. For example, you may get lost in a new city and your other half may panic, or maybe one of you will get travel sick.
Laura and Tanbay, YouTubers and travel bloggers from the UK and Germany at Travelling Weasels, have been together for the last 11 years and travelling for the past four. We caught up with them to find out about their first holiday together:
"Before we started travelling we lived in the UK and took yearly holidays to Germany to visit Tanbay's family. Our first non-family orientated holiday was to Dublin. We stayed in the city, saw the sights and drank lots of Guinness.
"Expect there to be an adjustment period: nowadays we love travelling together and it's brought us closer than ever. But when we first started travelling there were lots of new things to get used to – including being around each other 24/7, and seeing each other at our worst (ill, jet-lagged, culture shocked etc.). Travel definitely makes or breaks a couple but it's so worth it."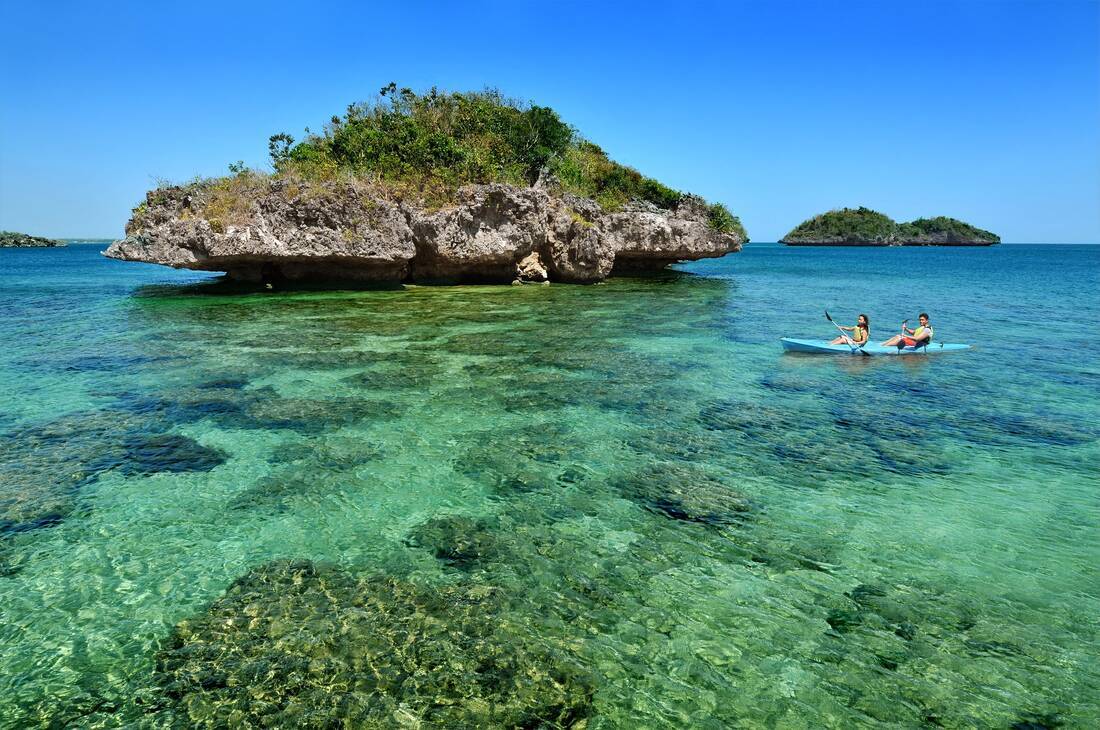 Share responsibility and compromise
Having spent the last four years travelling together across 60 countries, Natasha and Cameron of The World Pursuit have a wealth of experience. In between their adventures, the couple settled down in New York City for a year, before getting itchy feet and heading out to see the world again. We spoke to Natasha about her first holiday with Cameron:
"Our second date was in Norway, so I guess you can count that as our first holiday. Although it was more of a backpacking holiday and less than glamorous. We stayed about a week in Norway hiking around the fjords before jetting off to see the rest of Europe. We backpacked an entire summer together and slept in trains, hostels and even hitchhiked around. It wasn't the most romantic holiday but it taught us a lot about the world and about being so close to another person.
"We still have yet to be on a 'traditional holiday' where we sit back without working or worrying about sticking to a budget. However we have seen plenty of amazing sights including the great migration in the Serengeti, the white sand beaches of the Seychelles and a thousand beautiful waterfalls in Iceland."
We were curious to find out if Natasha and Cameron had any advice for couples travelling together for the first time:
"Travelling as a pair can be really tough. You're often together for 24 hours 7 days a week, get little sleep, and go through stressful situations like running late to a flight, packing in a hurry, getting food poisoning, or experiencing problems at a border (and much more). We drove across Africa recently. We bought a car in Cape Town and sold it in Uganda – the whole trip pushed us to the max.
"It's important to share responsibility and divvy out tasks and goals while travelling. Plan out what you want to see in whatever destination you are in and make sure to compromise on your plans from there. Don't run yourselves ragged while travelling, doing too much is a sure way to create tension in your relationship and make you tired. To have an enjoyable trip you must be able to communicate and compromise."
Whether you're planning to kick back on a luxury cruise or set off on an Arctic adventure, spending a solid block of time with your partner can come with some challenges. But choosing a cruise for your first holiday as a couple takes a lot of the stress out of planning. Your accommodation is already prepared, you'll always find somewhere great to dine on board and you'll get to see multiple destinations.