When people think of Florida, it's usually white sandy beaches and grand theme parks that come to mind. But the Sunshine State is in fact a great cruise destination for foodies. From conch fritters to Key lime pie, Florida has plenty of dishes unique to the state, so it's well worth trying to find a few on your Azamara cruise holiday. In this article, we look at the top foods you should only try in Florida.
Conch fritters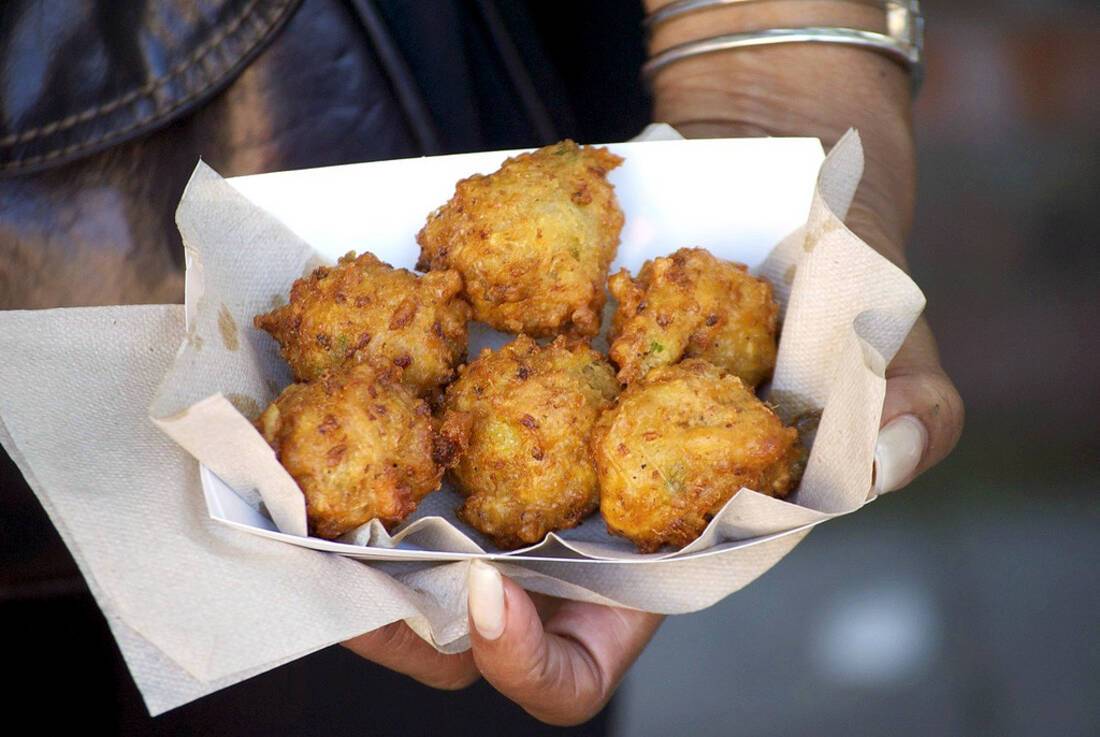 Conch has been a seafood staple of Floridian cuisine for many years. Served in many shapes and forms, including cracked conch, conch chowder and conch ceviche, perhaps its most popular take is conch fritters. Deep fried in a golden, crispy batter, the conch is typically combined with onions, peppers and garlic to create this moreish snack. Conch fritters are served at seafood restaurants throughout Florida, but you'll find the freshest at specialist eateries along the coast.
Where to try it: Conch Republic Seafood Company (Key West), Garcia's Seafood Grille & Fish Market (Miami) and Half Shell Raw Bar (Key West)
Key lime pie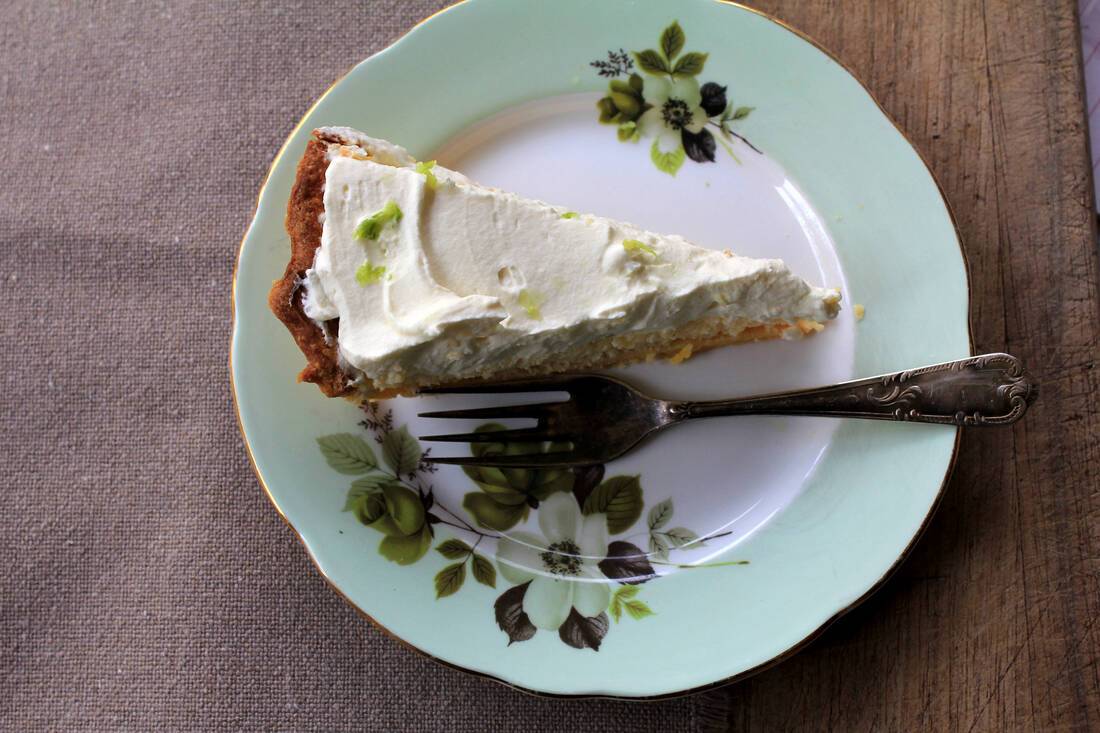 Key lime pie is one of the most celebrated dishes in the United States. It's believed the Key lime tree, which is native to Malaysia, arrived in the Florida Keys in the 1500s with the Spanish. The limes are similar to a golf ball in size and often have a yellow-green hue. Made with real Key lime juice, egg yolks and sweetened condensed milk, this classic pie dates all the way back to the 1930s, when the first written recipes appeared. It's said that the reason for using condensed milk is that fresh milk wasn't common in the Florida Keys before modern refrigeration distribution methods were introduced in the state.
In a bid to preserve tradition, attempts were made to introduce legislation to hand out fines to those believed to be marketing Key lime pie not made with authentic Key limes. Although this did not go ahead, Florida State legislature did recognise the Key lime pie as an important symbol of Florida in 1994. So when you're visiting on your holiday, it'd be a shame to miss out on this state dish! It's pretty easy to find this tasty treat throughout Florida, but if you happen to be in the state between June 30 and July 4, be sure to stop by The Key Lime Festival.
Where to try it: Kermit's Key West Key Lime Shoppe (Key West), Ice Box Café (Miami) and Old Town Bakery (Key West)
Cuban sandwich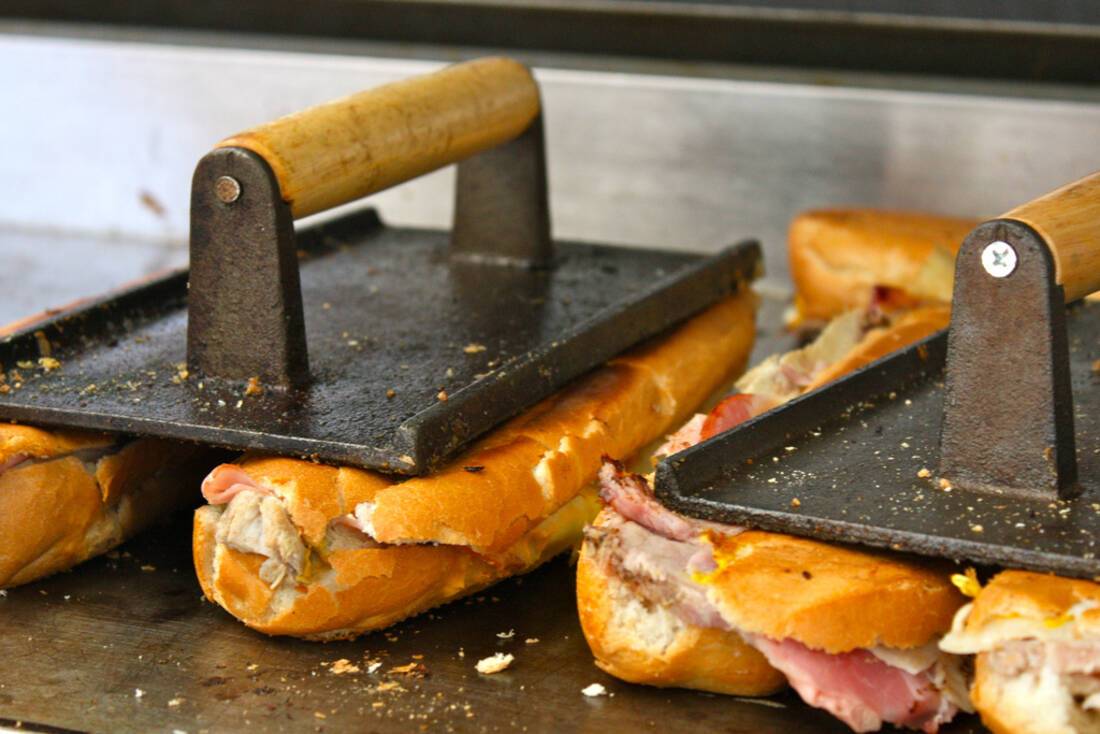 During the time of Fidel Castro's governance in Cuba, around one million Cubans emigrated to the U.S, with many settling in Florida. As a result, an official Cuban neighbourhood known as Little Havana was established in Miami. With the birth of the city's Cuban enclave, bakeries, shops and Cuban-influenced restaurants began to emerge, introducing authentic Cuban cuisine to Florida.
The Cuban sandwich is perhaps the most iconic Cuban-Floridian dish, made with Cuban bread, ham, roasted pork, Swiss cheese, pickles, mustard and salami. Some believe that this sandwich was a common lunch food for workers in the cigar factories and sugar mills of Cuba, making its way to the factories of Key West with immigrants by the 1860s. As the cigar industry shifted to Tampa in the mid-1880s, the Cuban sandwich made its way across the state.
Today, you can get delicious Cuban sandwiches in various restaurants across Florida. Columbia Restaurant, established in the historic Ybor City in Tampa, is Florida's oldest restaurant and was founded in 1905 by Cuban immigrant Casimiro Hernandez Sr. If you're visiting Tampa on your cruise holiday, be sure to stop by.
Where to try it: Columbia Restaurant (Tampa), El Meson de Pepe (Key West) and Michelle Faedo's On the Go (Tampa)
Ceviche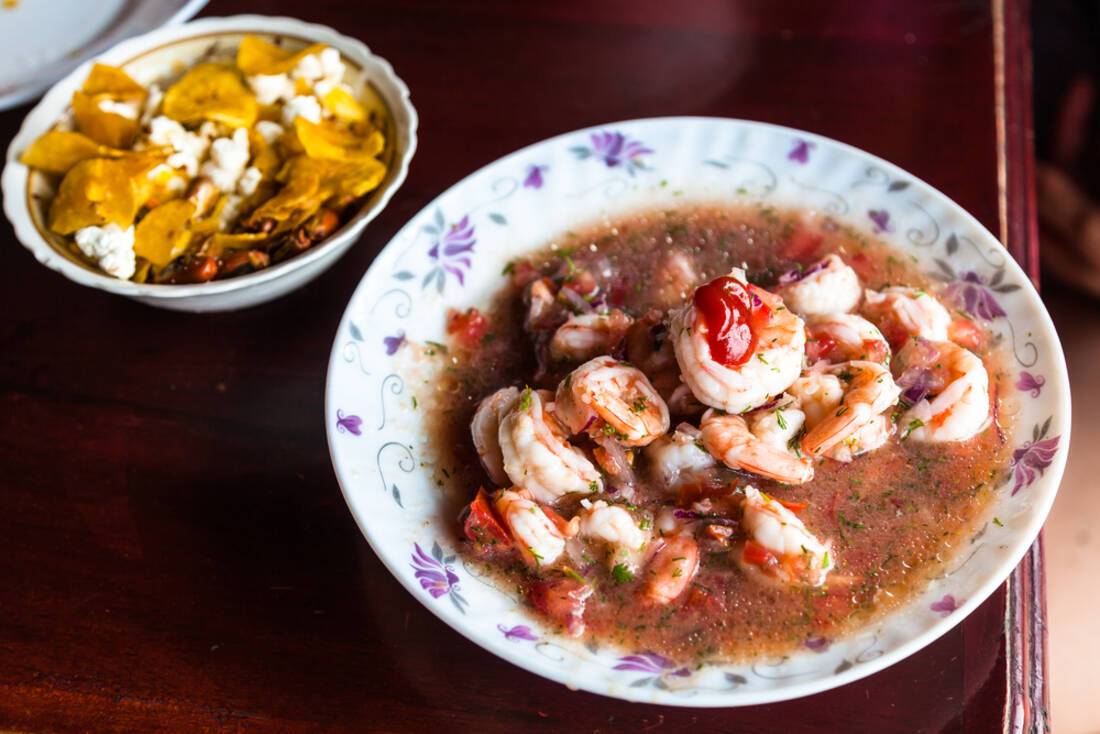 Ceviche is a hugely popular seafood dish with links to the Caribbean and South America. It is typically made from fresh raw fish cured in citrus juices such as lemon or lime, and spiced with chilli peppers. Many versions include chopped onions, salt and coriander. Although the origin of ceviche is widely debated, most believe the dish came from Peru. Ceviche is often served with a Floridian twist on the coast, incorporating conch and grouper. Though you can find ceviche on the menu in any seafood restaurant, make sure you try it at its best on the coast.
Where to try it: SuViche (Miami), Cvi.Che 105 (Miami), Off the Hook (Key West) and Eaton Street Seafood Market (Key West)
Grouper sandwich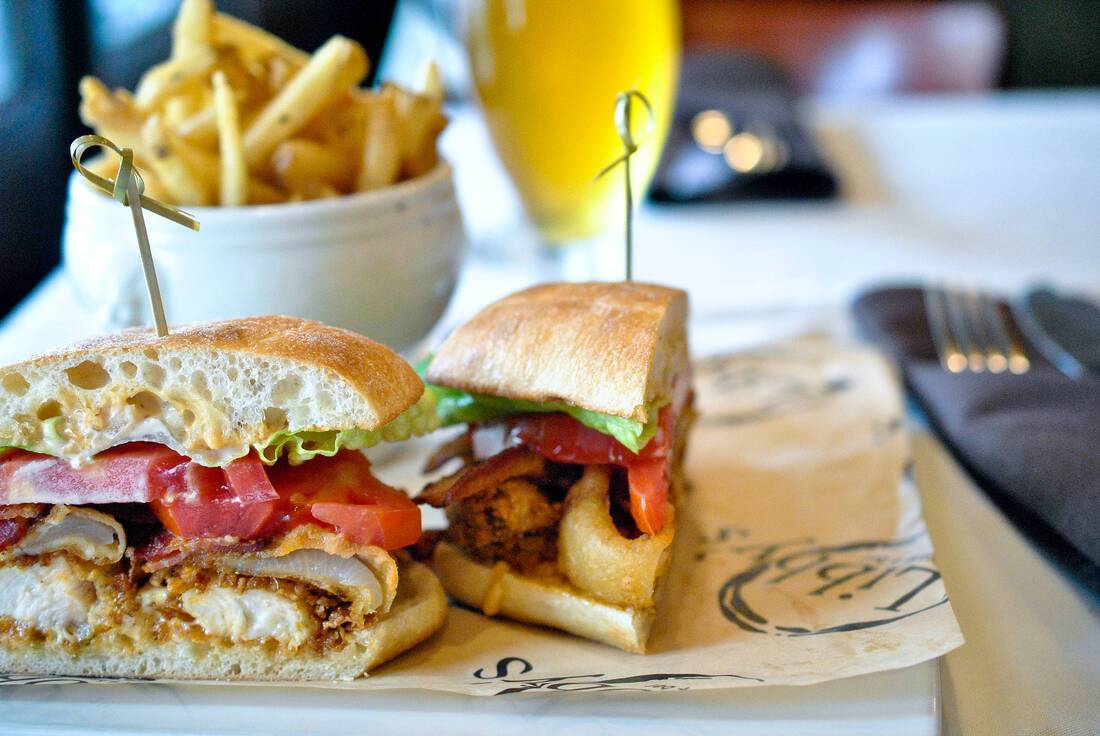 There's no shortage of grouper fish off Florida's coast, which is fortunate as fresh and fried grouper sandwiches are one of the state's best-loved dishes. Originating on the gulf beaches, the dish is usually made by combining a tasty, flaky piece of fried or grilled grouper in a fresh roll with tartar sauce, tomato, onion and lettuce. You'll find these delicious sandwiches in seafood restaurants across Florida.
Where to try it: BO's Fish Wagon (Key West), Big Ray's Fish Camp (Tampa) and Keys Fisheries (Key West)
Gator tail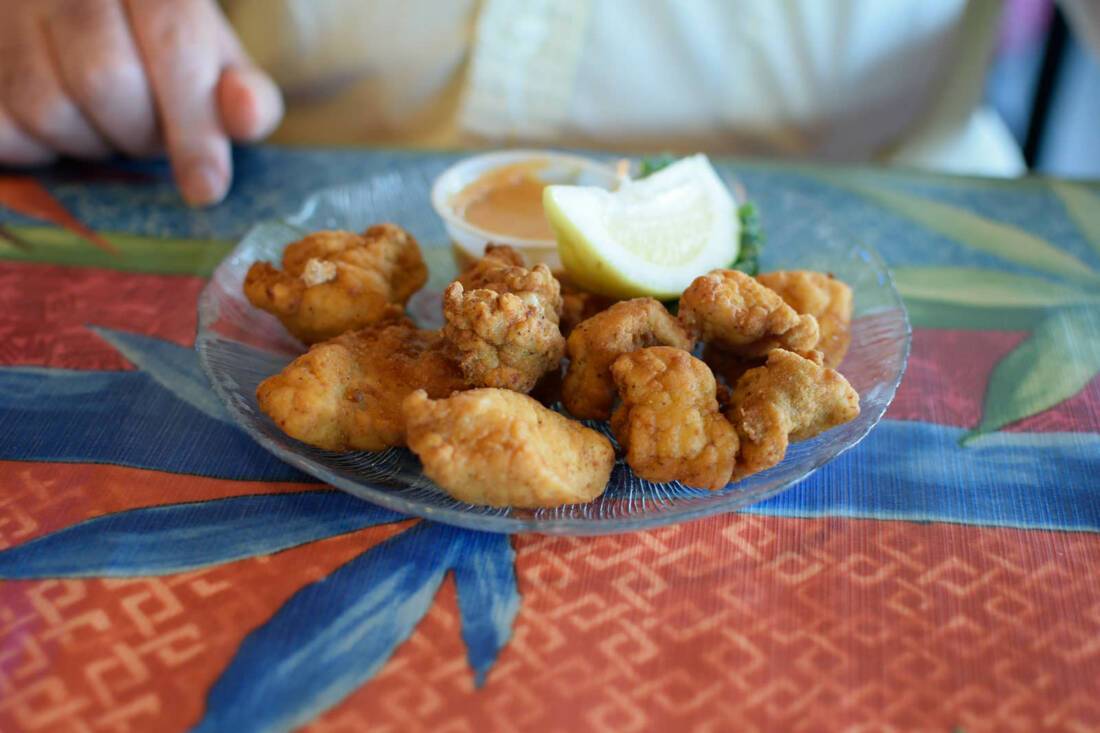 With approximately 1.3 million alligators in Florida, it perhaps comes as no surprise that alligator meat is on the menu. In the United States, the meat can only be legally sourced from alligator farms, and can even be found in some supermarkets. If you're curious about trying this unusual meat on your cruise holiday, there are a few excellent restaurants creating everything from alligator hash browns to deep-fried alligator meat bites. It has been described as a healthy meat, naturally low in fat and high in protein. As for the taste? Many say it's just like chicken! But you can decide that for yourself.
Where to try it: Rustic Inn (Fort Lauderdale), Skippers Smokehouse (Tampa) and Lulu's Bait Shack (Fort Lauderdale)
Fritas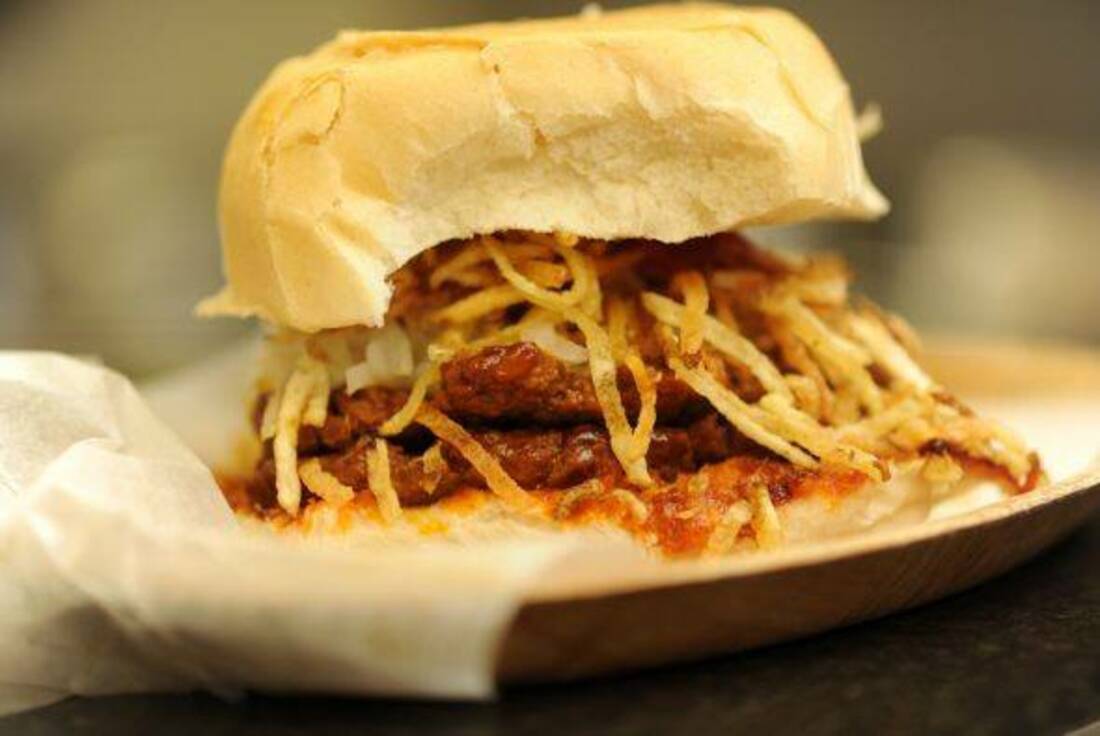 Along with Cuban sandwiches, fritas have become extremely popular in Florida. This traditional Cuban dish, often referred to as a Cuban hamburger, is made with ground beef and pork on authentic Cuban bread topped with shoestring fries and spicy tomato sauce. You can try this tasty dish in Miami during your Azamara cruise stopover.
Where to try it: El Mago de las Fritas (Miami), El Rey de las Fritas (Miami) and Sergio's (Miami)
Image credits: Larry Hoffman, Bob B. Brown, Various Brennemans, Tammy Gordon, Haydn Blackey, El Mago de las Fritas