The extraordinary Galápagos Islands, more than 560 miles from the coast of Ecuador, is an isolated archipelago that straddle the equator and is a much-protected environmental gem. Most likely discovered and inhabited by chance, the archipelago is best known as the site of Charles Darwin's 1835 voyage aboard the HMS Beagle. It was here that Darwin noted small differences between near-identical species on different islands – a discovery that led to his theory of evolution.
Here are three images that will make you want to visit the inimitable Galápagos Islands: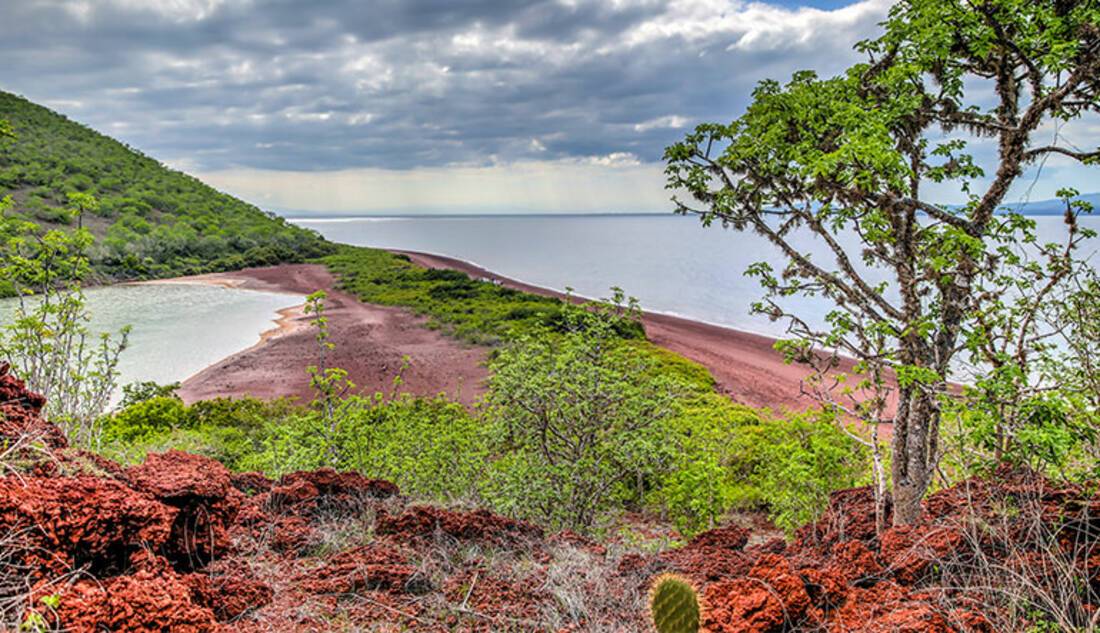 Exploration
Not all the 21 islands and additional islets are accessible to the public, though each of the 100+ official visitor sites offer unparalleled experiences to intrepid explorers. Trek across barren landscapes and recent lava flows, explore mangrove forests, visit cliffside colonies of endangered birds and snorkel through crystalline waters teeming with marine life. Lay on black sand beaches with nonchalant sea lions, watch vibrant marine iguanas go for a swim and come face-to-face with courting blue-footed boobies.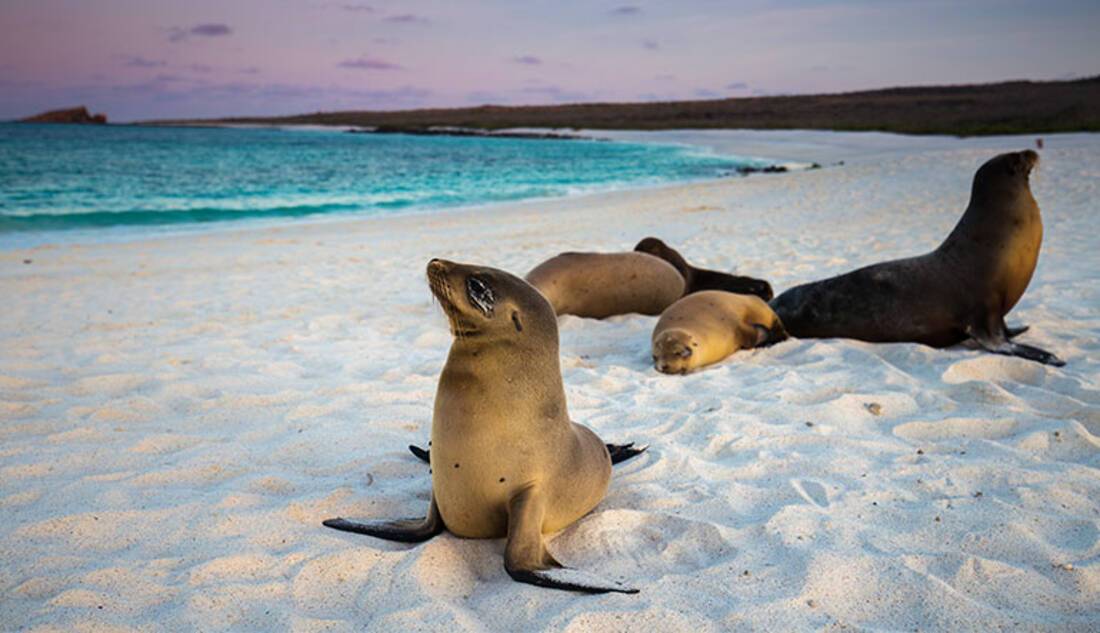 Wildlife
The vast array of wildlife across these tranquil islands includes 1,900 unique species. The highlands of Isla Santa Cruz are one of the few places you can spot giant tortoises in the wild and the southernmost Española is the only nesting area of the colossal Waved Albatross. The seahorse-shaped Isabela Island is the only natural Northern Hemisphere habitat of tropical penguins and home to the Flightless Cormorant while tiny South Plaza has a colony of prehistoric Galápagos land iguanas loitering around prickly pear cacti.
As the seasons change, so too does the wildlife. During September and October, for example, the drop in temperature of the waters surrounding Champion Islet transforms it into a thriving hub for plants, which attracts marine life and in turn larger creatures such as rays and turtles.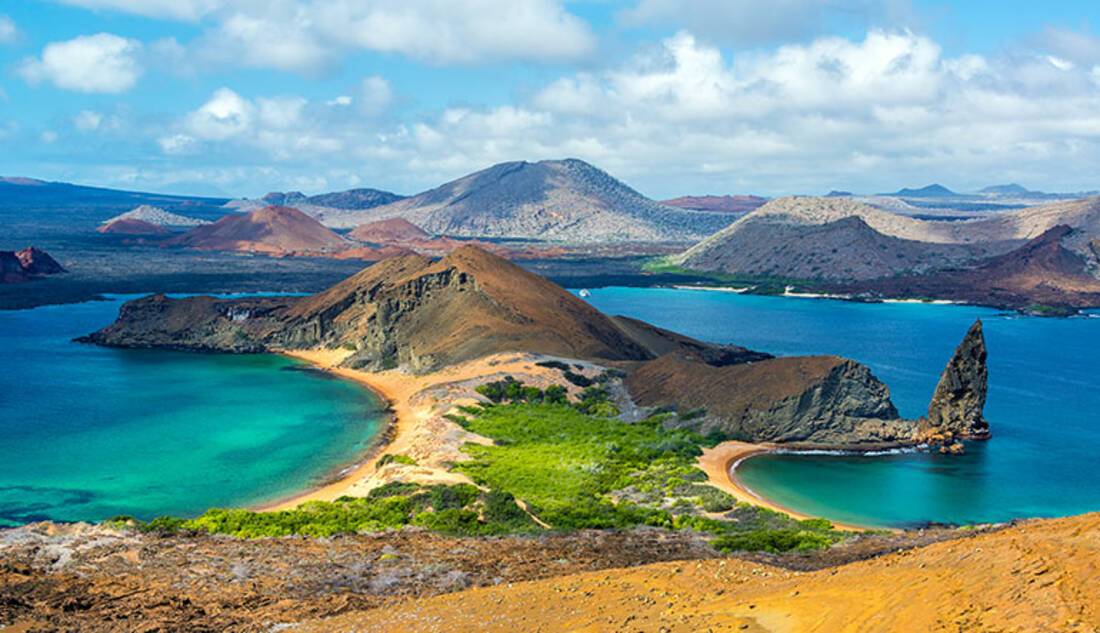 Landscapes
The Galápagos is home to some of the most breathtaking landscapes on earth. Now protected for their unique value and numerous endemic species, the Ecuadorian islands and their waters comprise the Galápagos National Park and the Galápagos Marine Reserve.