Boston is one of the oldest cities in the United States and has witnessed many historic events, such as the Boston Tea Party and several key events of the American Revolution. Boston's fascinating history has helped shape the city, which is now a thriving hub of art, music and food.
As the capital of Massachusetts, it's safe to say there's plenty going on in Boston. The Charles River curves around the city centre, where you'll find some of Boston's most popular attractions, such as the three-mile Freedom Trail, which follows the city's historic monuments, and the famous Union Oyster House. If you're hoping to explore a different side to the city, we've put together a guide to the hidden gems in Boston.
Afternoon tea at Boston Public Library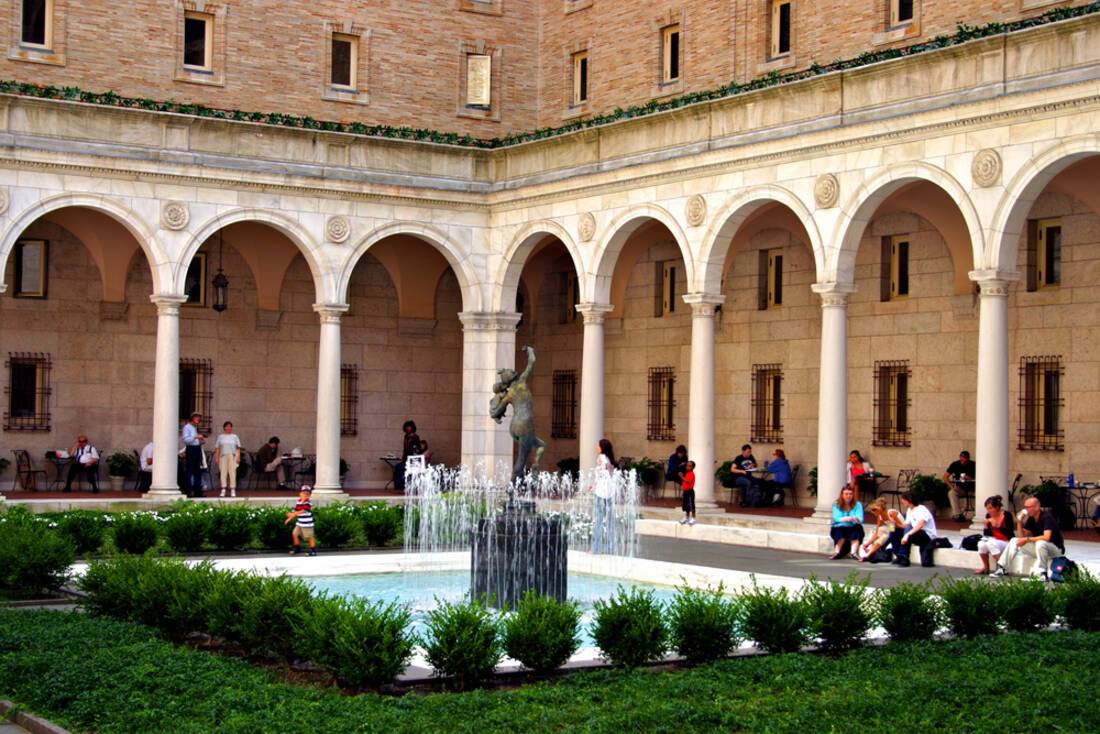 Sit down for an elegant afternoon tea in Boston Public Library. Housed in the library's McKim building, overlooking the Italianate courtyard, this picturesque restaurant opened in May 2009. The Courtyard Restaurant quickly became known for its exceptional tea service, and as of June 2016, the eatery decided to exclusively offer its afternoon teas from 11.30am to 3.30pm, Monday to Saturday. We spoke to The Catered Affair, the team behind the Courtyard Restaurant, to find out why this hidden gem is worth a visit on your cruise stopover:
"The tea service at the Courtyard Restaurant is a quintessential Boston experience. The Boston Public Library on Copley Square is an incredible landmark with incredible architecture and is home to some of the largest and most compelling collections for the art and literary enthusiast.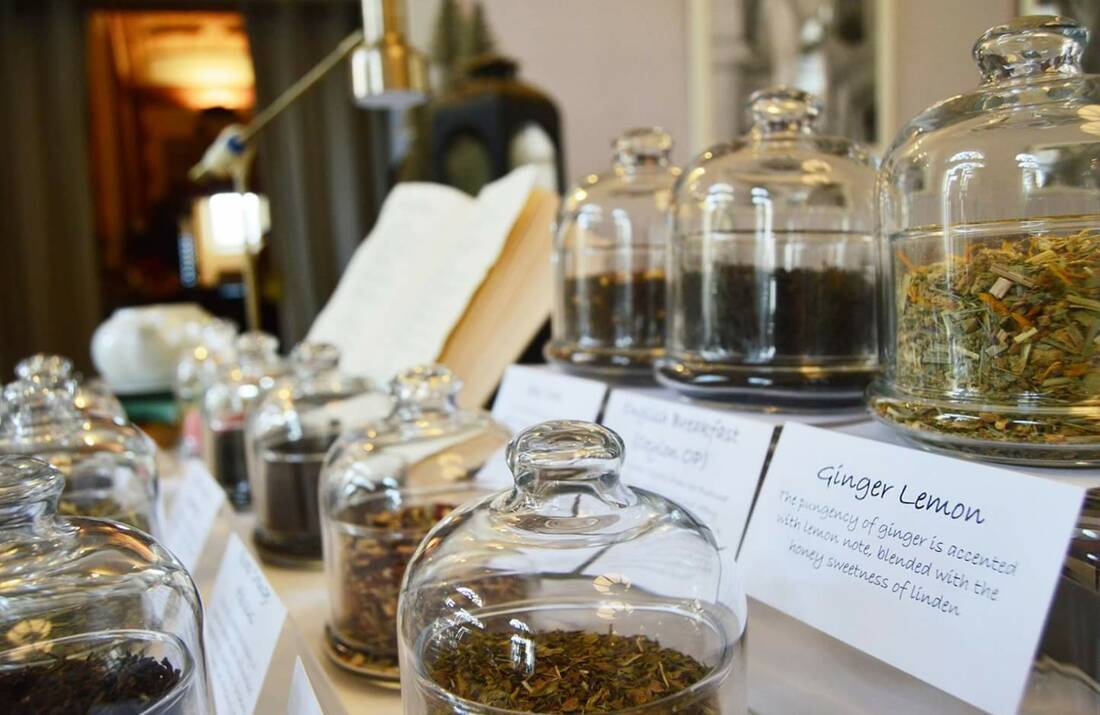 "Our location within this amazing building combined with our delicious menu, our assortment of premium loose leaf tea, and our engaging and attentive waitstaff always create an afternoon to remember."
The Courtyard Restaurant updates its menu seasonally, though the signature items remain the same, including lemony shrimp salad, smoked salmon and English cucumber tea sandwiches. The team added: "Reservations are recommended on Saturdays. Most weekdays you can easily get a table."
Skinny House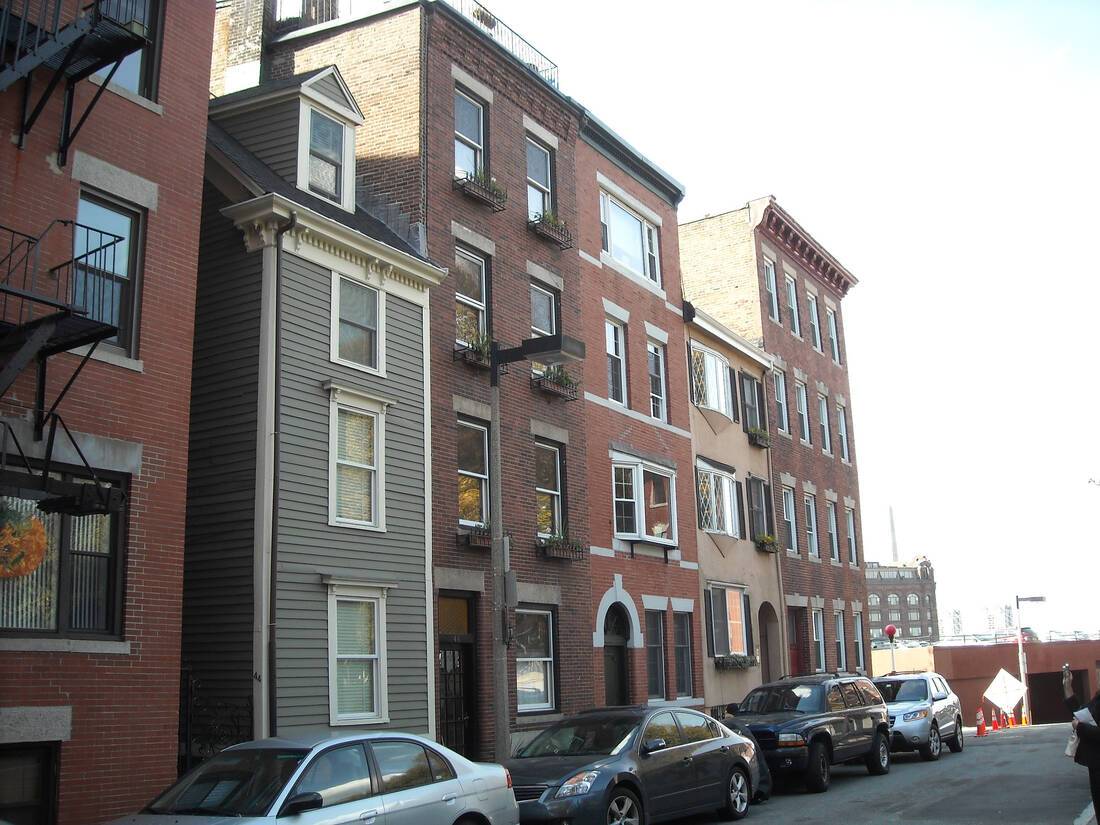 The Skinny House can be found at 44 Hull Street in Boston's North End. Famous for its peculiarly narrow shape, the house spans just 10.4 feet at its widest point. In fact it is so small that you can't enter through the front of the house. A recent feature by Boston Magazine reported on the excitement of locals when the Skinny House went up for sale. People queued down the street just to get a peek inside the house.
The architectural marvel, which has four floors and a small roof terrace, is rumoured to be the result of an argument that took place between two brothers during the time of the Civil War. Legend has it that when one brother returned from the war, he found that his sibling had built a huge house on land which they inherited from their father. In retaliation, the scorned brother built the Skinny House to intentionally block the light to his brother's house and spoil the view.
SoWa Boston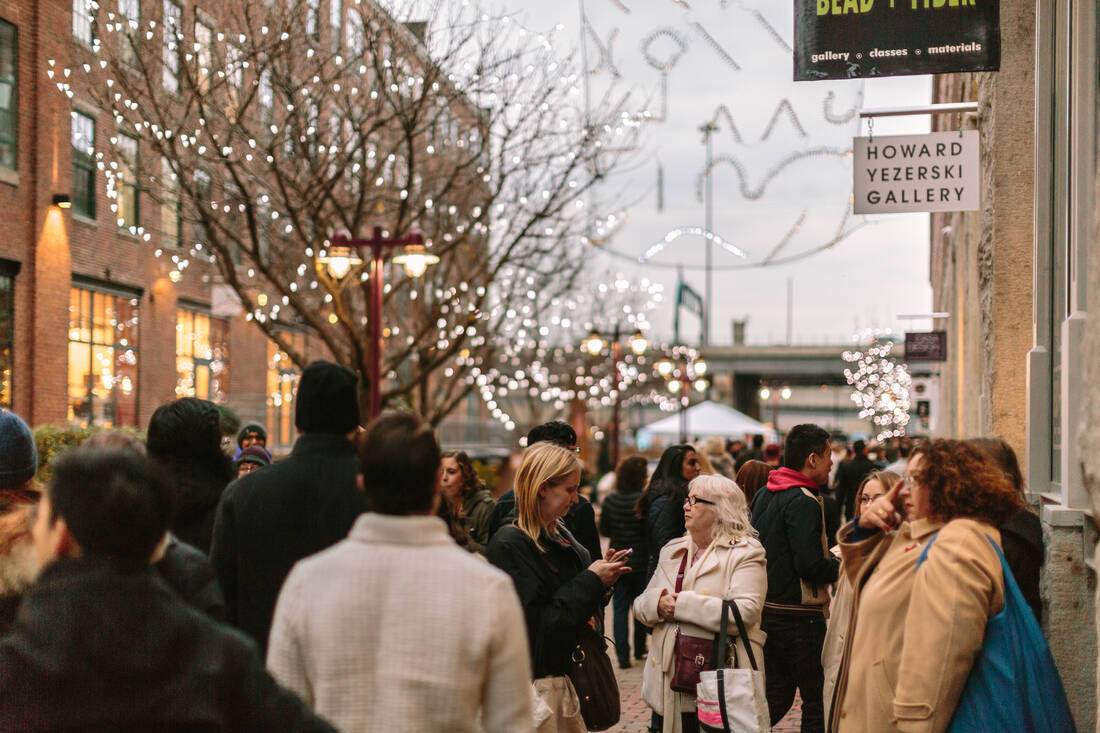 In Boston's South End lies the city's vibrant art and design district. While it's not necessarily hidden, it certainly is a gem and a spot that locals highly recommend. We caught up with Aida at SoWa Boston to find out more about the area and what's on offer: "SoWa is a vibrant arts community in the South End of Boston, built on the mission to support small businesses, artists and entrepreneurs. The concentration of contemporary galleries, artist studios, design showrooms, boutiques, and renowned restaurants makes it an incredible destination for tourists and locals alike –there is always something new to see and something new to taste.

"The community events in SoWa are wonderful. Visitors can experience SoWa's breadth of art every First Friday, a popular monthly art crawl through the studios, galleries, showrooms and shops. The award-winning SoWa Open Market, open Sundays May-October and features over 150 artisans, farmers, food trucks, live music and the SoWa Beer Barn. Each December, the iconic SoWa Power Station transforms into a marketplace for the SoWa Winter Festival. These events are family-friendly and free.
"There are so many gems in this neighbourhood. Explore our website for a list of businesses – if there's a particular business or artist you would like to visit, check the hours and note that appointments can often be made outside of regular hours."
Grolier Poetry Book Shop
Founded in 1927, the original Grolier Poetry Book Shop stocked mainly private press books, some avant-garde literature and poetry. As many poets began to frequent the shop, including Seamus Heaney, Robert Pinsky and Charles Olson, a tradition was born. In 1976, then owner Louisa Solano developed the shop as a showcase for poetry, stocking around 15,000 current poetry volumes. Grolier became a hub for all things literature, with regular festivals and readings held in the book shop. Today, the focus remains very much the same, as the shop is under the ownership of author Ifeany Menkiti. Bookworms should not leave Boston without visiting this famous shop.
The Mapparium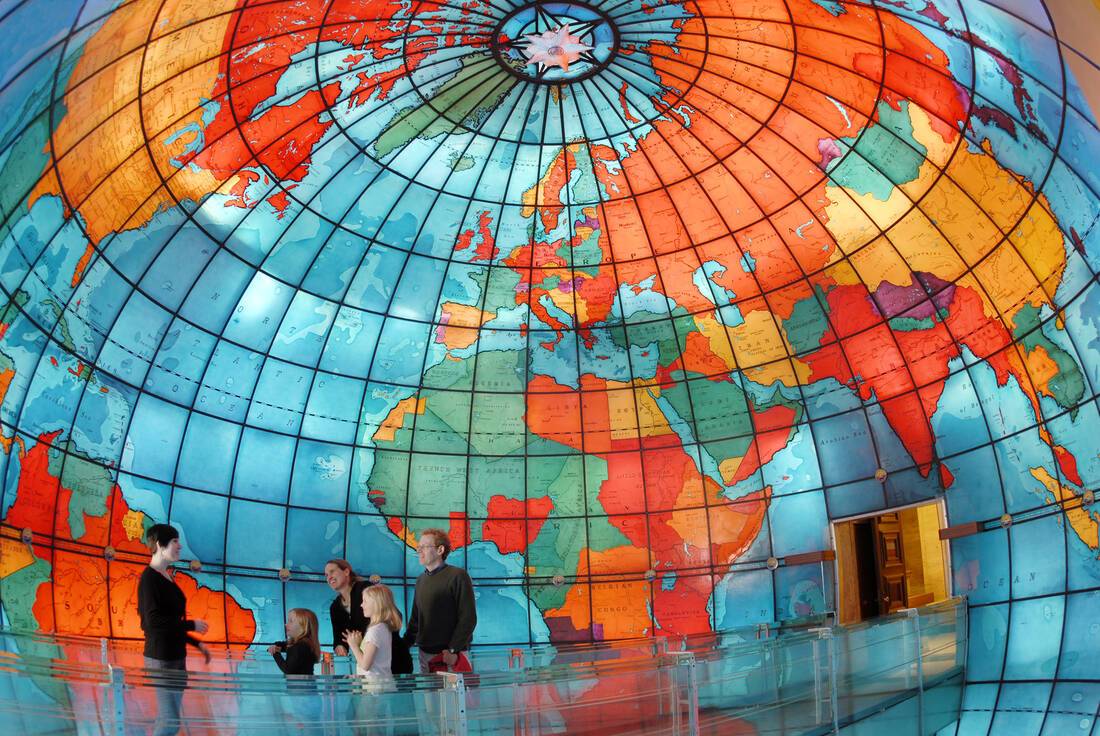 Image: Courtesy of The Mary Baker Eddy Library, Boston, MA
The Mapparium at Mary Baker Eddy Library is one of Boston's most beautiful hidden gems. The three-dimensional stained-glass globe gives visitors a unique perspective of the world in 1935. "Standing in the centre of the Mapparium – a three-storey, stained-glass globe – leaves many awe-inspired," said Francesca Famosi, Group Tours, Marketing and Public Relations Coordinator at Mary Baker Eddy Library. "Unlike a flat map, the Mapparium gives a three-dimensional perspective of the earth. Visitors step inside the Mapparium to a shared view of the earth both geographically and geopolitically. They go back in time and are exposed to the world of 1935.
The remarkable structure is made up of 608 stained-glass panels and was built during the Great Depression. The Mapparium officially opened to the public on June 1st 1935. "For many, their first glimpse of the Mapparium is a lasting memory," said Francesca. "Right away, visitors begin to explore the exciting acoustics. The globe's spherical shape and glass panels create two distinct sound effects.
"Visitors love trying out the acoustics when standing in the centre of the globe, where they hear themselves in 'surround sound'. They can also sample the 'whispering gallery effect' – standing at opposite sides whispering to each other as if they're standing side by side!
"The vibrant colours are another highlight of the Mapparium. There are six colours, which make countries stand out from each other and distinguish borders. This helps illustrate how much the world has changed over the past 83 years."
We asked Francesca why people should stop by the library to visit this beautiful attraction during their cruise to Boston: "The Mapparium is a one of a kind experience you cannot have anywhere else in the world. Since 1935, over 11,000,000 people from around the world have stepped across the glass bridge."
Bodega
Despite being one of the coolest shoe stores in the United States, it's easy to walk straight past Bodega without realising. That's because it's well disguised as, you guessed it, a bodega. From the street, it looks just like any other classic convenience store. But tucked away in this unassuming Boston shop is a business built by Oliver Mak, Jay Gordon and Dan Natola, selling fashionable sneakers (that's trainers to you and I). Customers have to be in the know to find out how to get into the store, which the team behind Bodega thought would attract only serious customers in their niche. Bodega is a master of disguise and a worthy hidden gem in Boston. If you're looking to do some shopping on your stopover in the city, it's definitely worth the hunt.
Bogie's Place at jm Curley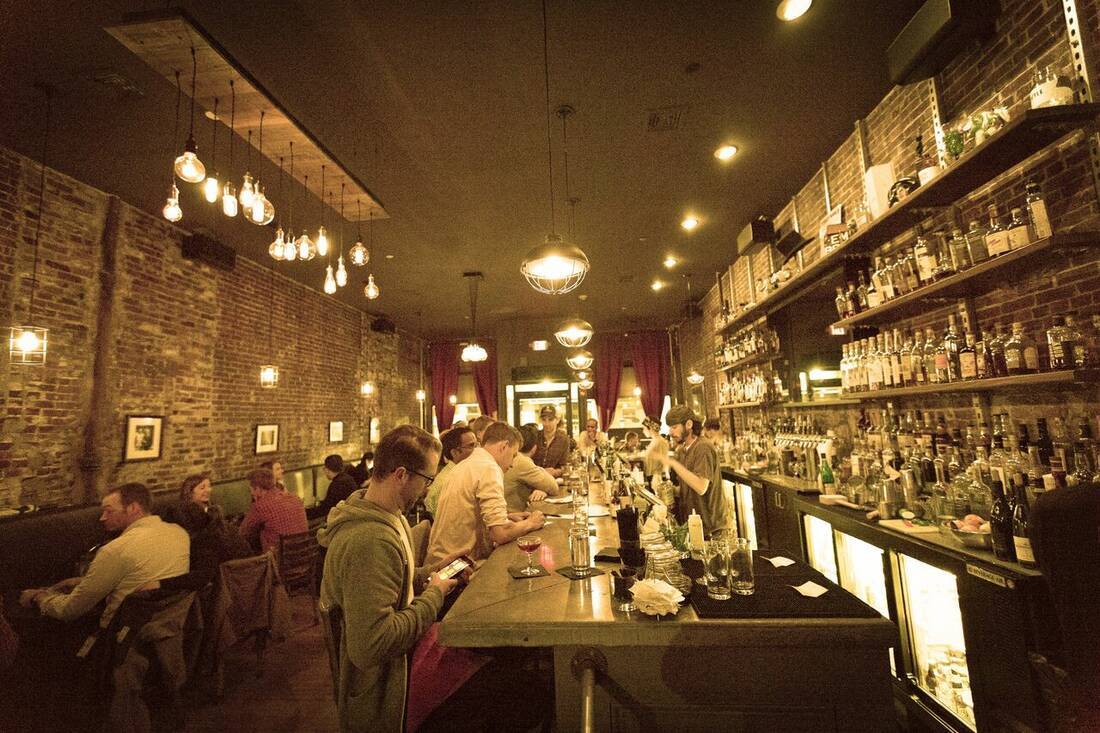 Tucked away at the back of another Boston bar, Bogie's Place is worth a visit. This low key speakeasy at the back of jm Curley is reservation-only and draws only the most curious of visitors. We spoke to owner Babak Bina to find out more about the two bars:
"Jm Curley is the bar and restaurant of the people. We provide a relaxed and quality experience to everyone who walks through the door. Our staff are not only friendly, knowledgeable and professional but also approachable and their individuality and character shines through in everything they do.
"Their friendliness and down to earth attitudes are unmatched anywhere else in Boston. We serve one of the best burgers in town and make sure to not miss our classic American cocktails or our small but stellar collection of beers.
"Bogie's Place is our hidden gem, tucked away behind the bar of jm Curley's. This twenty-seat venue is fitted with an à la carte menu featuring a build-your-own-martini section. Since Boston already has an influx of overpriced, extravagant steakhouses, we created our little unique spot to be an affordable, under the radar, reservation only featuring the same type of service that can be found at jm Curley. Steaks are the main staple at Bogie's, but it's our caviar service that remains our most lavish showpiece."
Boston's Little Italy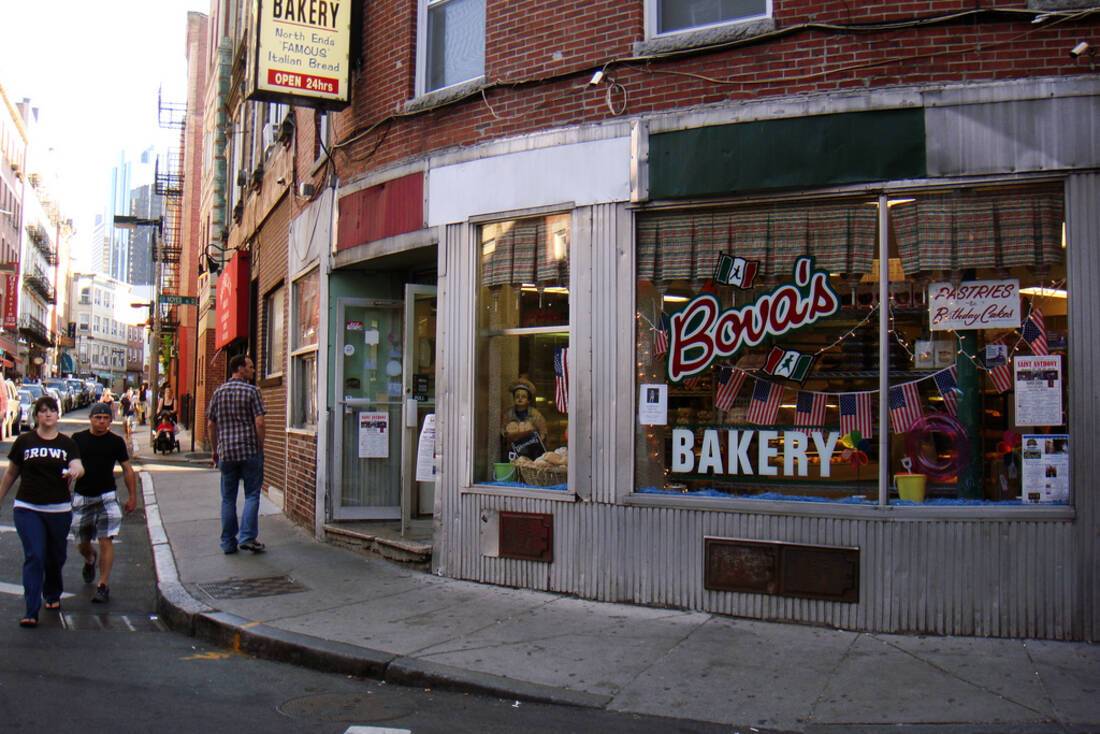 North End, also known as Boston's Little Italy, holds many hidden gems. The historic district is famous for its numerous Italian restaurants and cafés. These days, traditional family businesses are interspersed with newer independent shops, so you can stop for an authentic cannoli before indulging in a spot of retail therapy.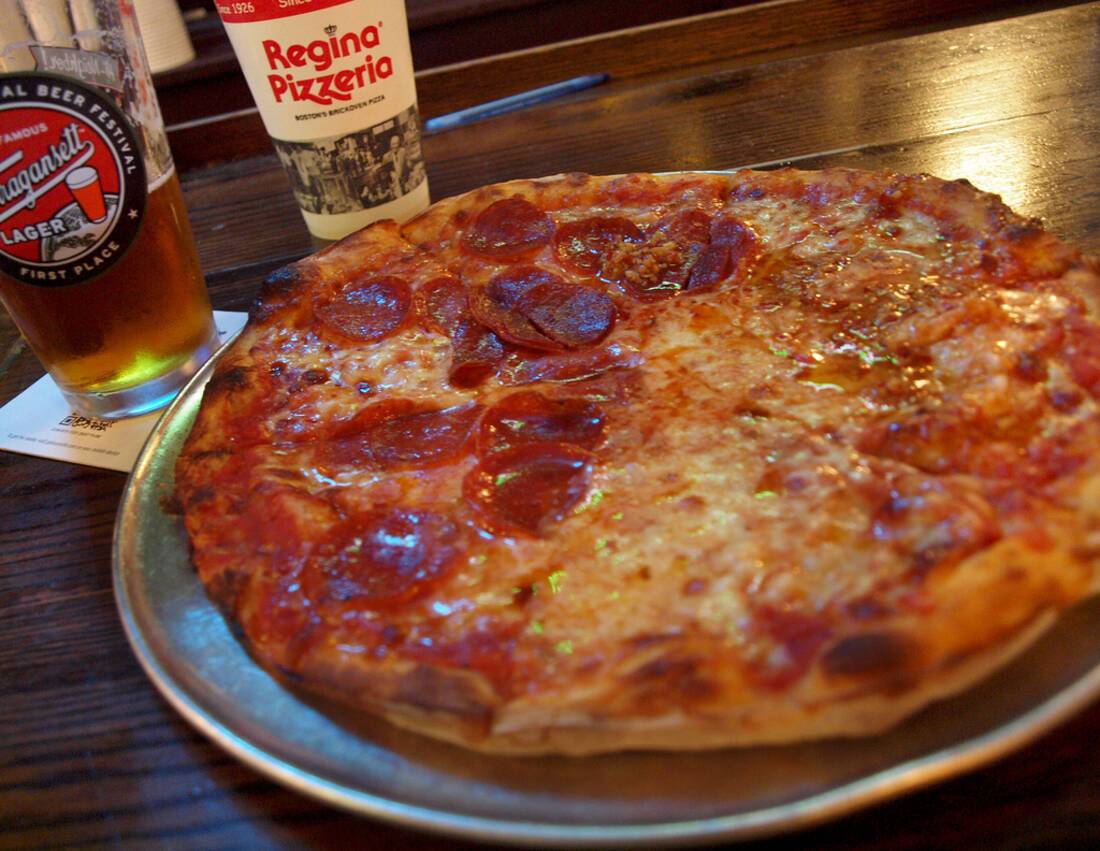 Be sure to visit Bova's Bakery, which is famous for its classic Italian pastries and breads. Bova's Bakery has been baking the finest Italian goods for over 80 years and their traditional Sicilian cannoli come highly recommended, as does their traditional Tiramisu.
It'd be a crime not to grab a slice of pizza while you're here! Visit Umberto Galleria, where a delicious Sicilian slice will only set you back $1.45. Regina Pizzeria is another excellent choice. The Polcari family have been serving mouth-watering pizzas here since 1926.
For a classic taste of Boston, head to Pauli's for a lobster roll. Chunks of succulent, fresh lobster meat and mayo meet on a grilled New England-style roll to create a truly memorable meal. If seafood isn't your thing, Pauli's has an extensive menu including signature subs.
Join a Secret Food Tour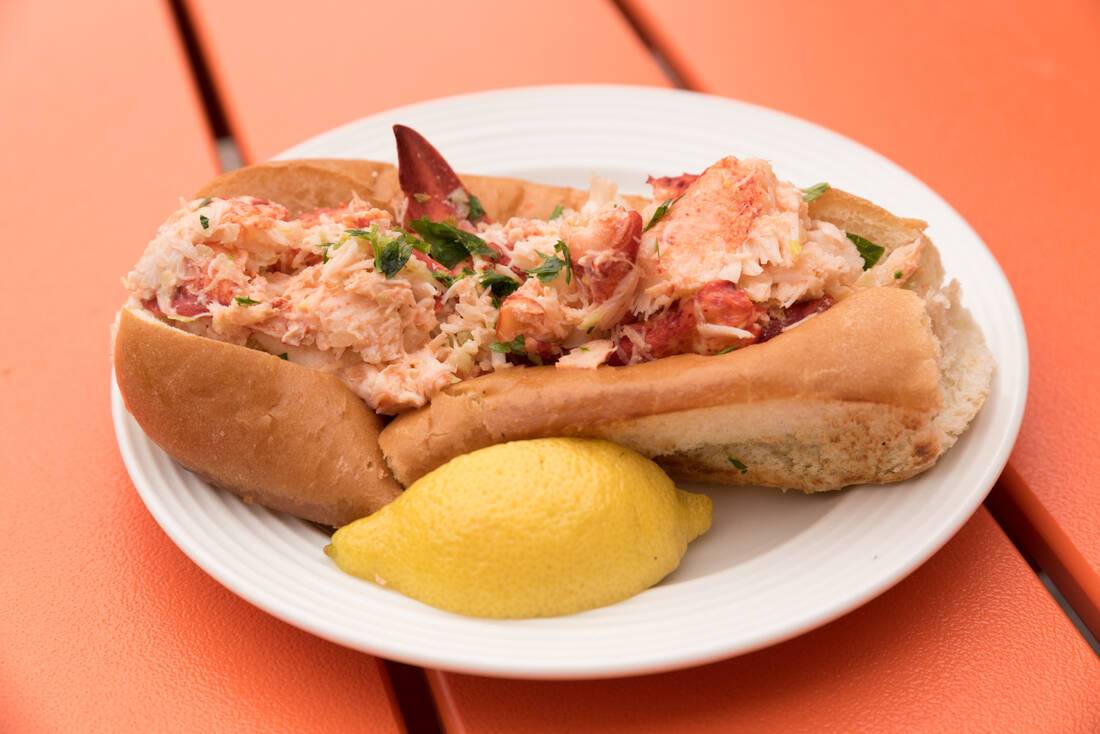 Try Boston classics including a fresh lobster roll, brick oven pizza, cannoli and local craft beers on this three-hour guided food tour through Boston's historic North End. Secret Food Tours started out in 2014 and now offers behind-the-scenes access tours in over 20 cities on three continents. In each city, local guides focus on eateries that only the locals know about, giving people a unique insight into the local cuisine.
"Secret Food Tours Boston combines the guide's passion for food with their local culture and history," said Regional Manager Leah Ramuglia, "so each guest has a fuller understanding of the city and neighbourhood they are snacking their way through. All Secret Food Tours also include a secret dish, which is not advertised on our website and our guests only find out about on the tour.
"The Boston itinerary features seven different foods as well as a local craft beer or hard cider tasting. Seafood is showcased in a savoury lobster roll and homemade clam chowder, and the authenticity of the North End's Italian neighbourhood is showcased with brick-oven pizza, cannoli and our secret dish.
"If good food and history appeals to you, you've likely heard of Boston's historic North End. With over 300 years of history and over 100 restaurants nestled into this small neighbourhood, you need a local guide to show you the hidden gems that surprise and delight visitors alike. Secret Food Tours is the only Boston food tour that includes both lobster and clam chowder, so if you're a seafood fan, or looking for great value, this is the best tour for you."
Warren Anatomical Museum
Dr John Collins Warren, like many medical professionals of his time, collected anatomical and pathological specimens to support his studies. When he retired in 1847, he donated his collection of unusual items to Harvard University. And so, Warren Anatomical Museum was born. The remarkable collection contains around 15,000 specimens, however, only a selection are on display for the public. These include the skull of Phineas Gage, a railroad worker who famously survived having a large iron rod blown through his head. His altered personality after the horrific incident helped doctors to understand the localised nature of personality and identity. The museum can be found on the fifth floor of the Countway Library of Medicine.
Backbar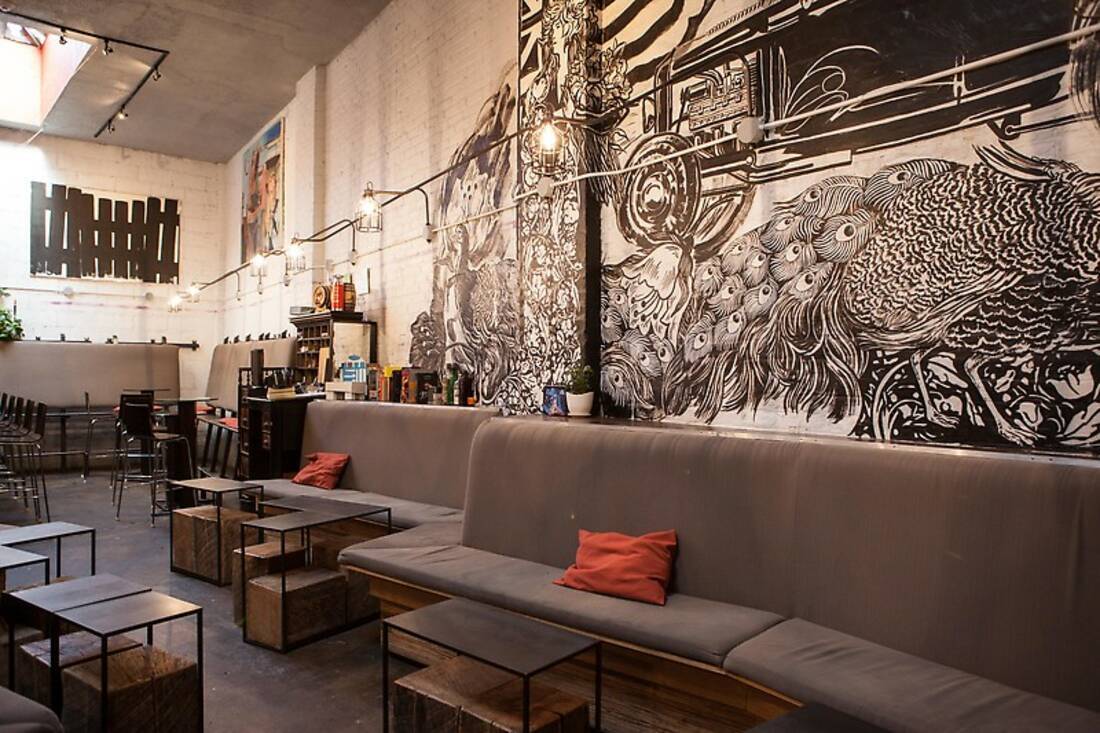 Tucked away in Somerville, around 6 miles northwest of the cruise terminal, Backbar is well worth seeking out. This sleek bar specialises in craft cocktails. But to get there, you'll need to look for the unassuming red door in an alleyway, once you've found it, wander to the end of the hallway. Backbar's secret location makes it all the more appealing to cocktail aficionados. We spoke to Carlo Caroscio, bar manager, to find out more about this hidden gem:
"Backbar is a casual cocktail bar located in the Union Square neighbourhood in Somerville. We think of ourselves as a cosy, neighbourhood bar that just happens to provide great hospitality and excellent cocktails. We also serve elevated bar snacks made by our fantastic neighbours at Field and Vine, located directly next door to Backbar.
"We love our bar because we think it's a place where literally anyone can feel comfortable. We offer rotating cocktail specials, as well as a full menu of cocktails, beer, wine, and cider so that there is something for literally everyone to enjoy. Our owner Sam Treadway has a saying that's become almost a mantra – 'Cocktails are just our nerdy hobby. Hospitality is our true passion'.
"Definitely try a drink of the week when you come in! A different bartender comes up with a new drink every week, so there's always something fun and new to try out."
If our guide has tempted you to visit Boston, keep an eye on our cruise offers to find the best deals on trips to the United States. If you've discovered a hidden gem in Boston that we haven't featured, why not share it with your fellow travellers?