Especially in the often-bleak British weather, having a warm and cosy space to come home to is a must. We want the places we live to be areas of tranquillity, calmness and warmth; a wonderful way to achieve this is with 'hygge'.
For those who have visited Denmark, or Scandinavia, on a cruise holiday, you'll surely know what we are talking about. With inviting interior spaces and a sense of calmness around towns and cities, Denmark's hygge is a great way to bring cosiness to your life.
What is 'hygge'?
Hygge (pronounced: hoo-gah), also known as hyggelig, is a feeling, it's warmth and comfort. Hygge is the good things in life. Although predominantly thought of as a design style, it's a way of life.
Visit Denmark explains: "Hygge is as Danish as æbleskiver and it goes far in illuminating the Danish soul. In essence, hygge means creating a warm atmosphere and enjoying the good things in life with good people. The warm glow of candlelight is hygge. Cosying up with a loved one for a movie – that's hygge, too. And there's nothing more hygge than sitting around with friends and family, discussing the big and small things in life. Perhaps hygge explains why the Danes are some of the happiest people in the world."
How to bring hygge into your home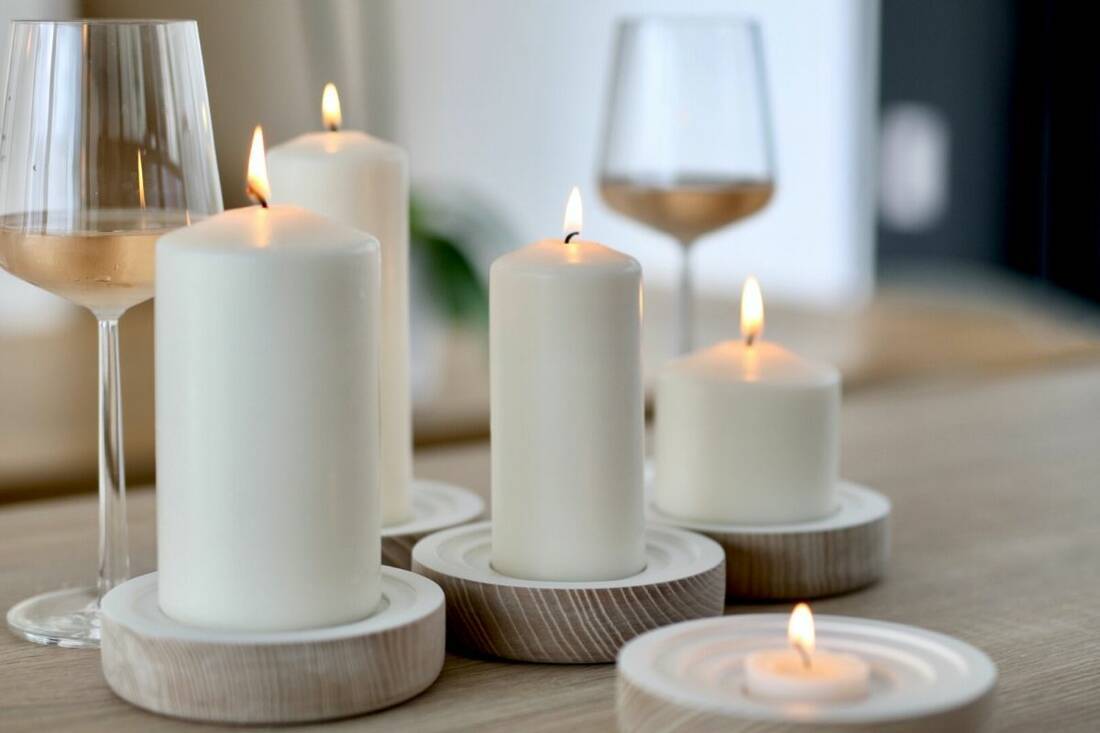 Relax by candlelight
One of the key components to bringing hygge into your home is candles. With a dim, flickering light and warm glow, candles encompass the relaxing and comforting nature of hygge completely.
Jacob, the founder of The Modern Dane, a company who blend Scandinavian design with sustainable fabrics, spoke to us and he said: "As a Dane, hygge is practically part of my DNA. For most Danes, a key ingredient in hygge is candle lights—that's why our Christmas trees always have real candles on them (which is also why we always keep a fire extinguisher within arm's reach...).
"Add to that a nice warm drink (preferably Gløgg in the winter), your favourite throw, soothing music, and a good book, and you're instantly in hygge-land. Or better yet, snuggle up in bed with a good book on a rainy day and feel that hygge wash right over you."
Susanna, known as The Nordic Mum, also gave us her advice: "You can use candles and music to bring the hygge vibe to your home but more so to be relaxed and comfy with yourself and declutter your mind. Having hyggelig time does not need to be a chore, all you need is to be relaxed in your own home and what you do. We all experience hygge moments in our life without realizing that you are having hyggelig time like having a cosy dinner with your friends or reading a book or listening to music. You can find hygge at your home just by dimming the lights, cosying on the sofa and listening to the sounds of nature outside."
Bring the outside in
Nature is a fantastic thing and can really lift our spirits without us even noticing. Although it would be ideal to get outside every day, what's even better is when we can bring the outside in. Through plants and natural materials like untreated woods, thick wools and tertiary colours, we can bring a more natural feel into our homes and be at one with nature whilst relaxing.
As well as trying to bring more natural elements into your home, incorporating some nature-based activities into your lifestyle is also a great way to live life like the Danes. Consider taking Autumnal walks amidst the falling leaves, or in the summertime enjoying time at a local beach or national park.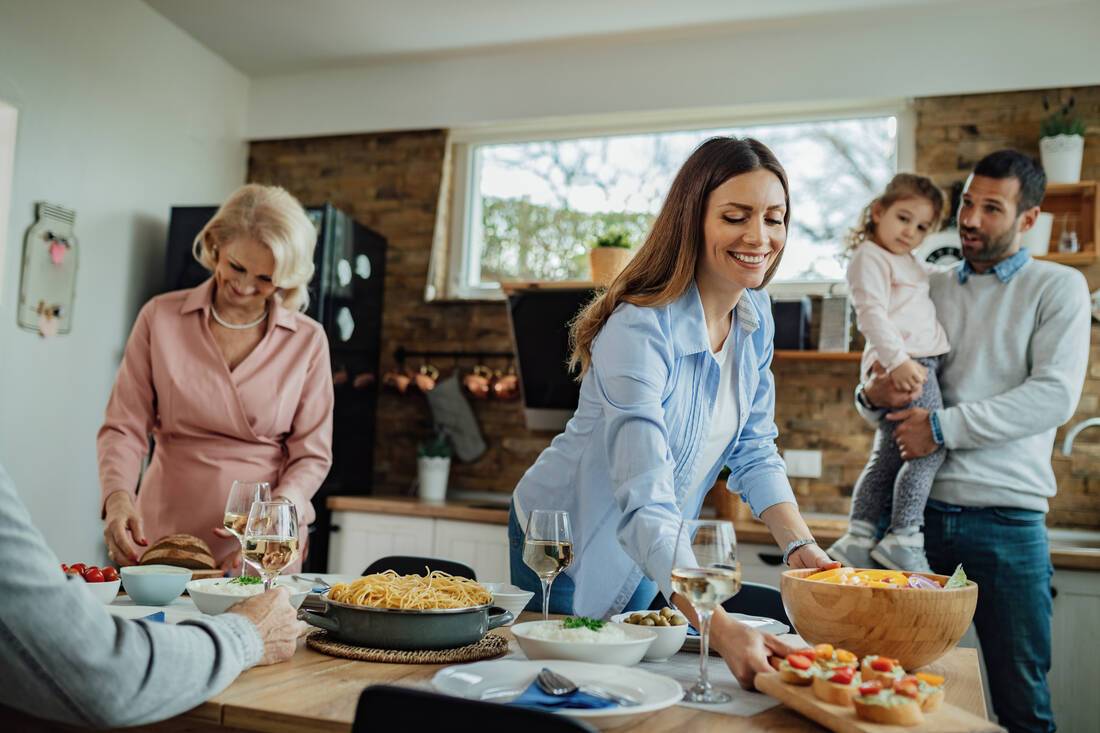 Make your home a space to gather
Another strong aspect of hygge is bringing loved ones together. Whether that's friends or family, enjoying time with kindred spirits is a big part of Danish living. To bring hygge into your home, try and make it a space to gather. Whether that means having an 'open door' policy for guests to pop by whenever they please for a catch-up or taking some time to create a dedicated entertainment space, it's up to you.
A great way to do this is to share a meal. Often in our busy lives, even those who live together can find themselves dining separately and not sharing some quality time over a shared meal. So, try and plan in time to dine together, whether that's you and your loved one, or perhaps even yourself and children who have flown the nest. This way, not only can you enjoy a delicious meal, but you can catch up, talk about life and even plan future holidays!
Raise your comfort levels
If you imagine a traditional Scandinavian home, many people will think of a warm, cosy living space filled with soft furnishings and woven blankets. This mixture of textures is a part of hygge, and not only can they make a space more beautiful, but they are perfect for raising your comfort levels. Who doesn't want to snuggle up with a warm, crotched blanket amidst a pile of soft cushions after a long day in the office?
When talking about how to bring hygge into the bedroom, The Modern Dane advises: "we suggest choosing neutral foundational colours, to soothe the eyes and give the nervous system a break. And with a foundation of calm, add colourful accents if they make you happy. Let in plenty of natural light, and views of the outdoors if you can, and add hygge materials such as bed linens, throws, and rugs. (The Modern Dane duvet covers add natural hygge texture and joyful colour to any bedroom arrangement.)"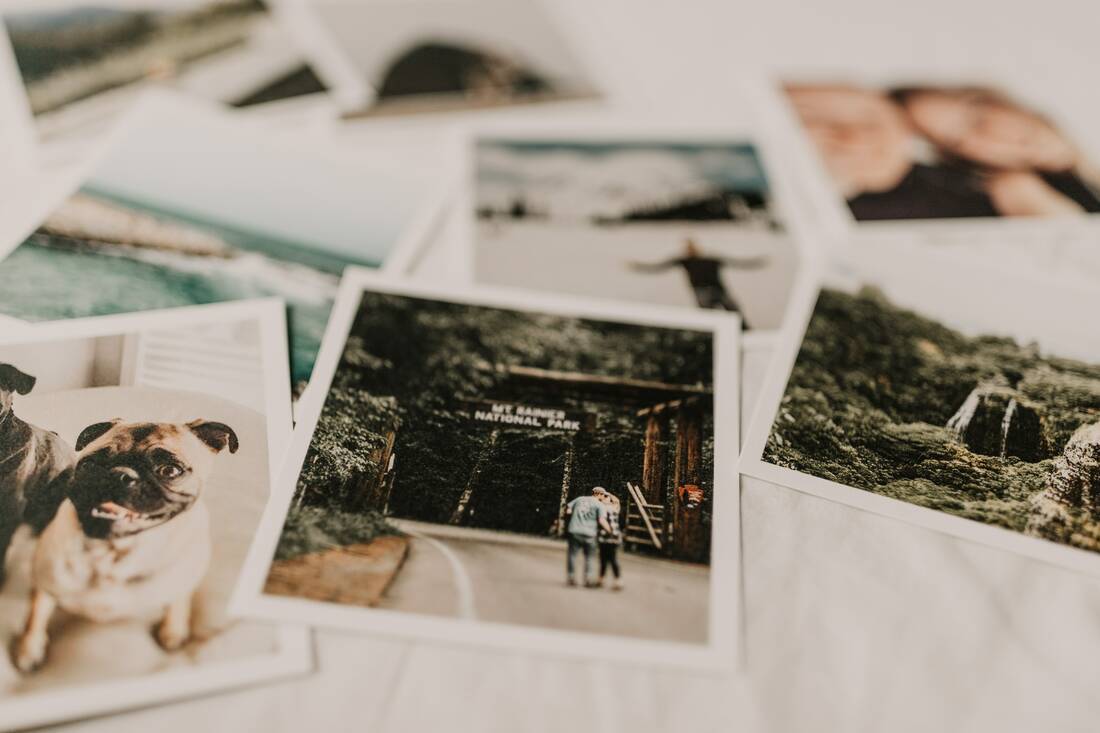 Surround yourself with important objects and memories
Hygge asks that the objects we surround ourselves with evoke happiness, memories and nostalgia. For this, trying to steer clear of mass-produced items with no story in favour of long-life items, bespoke creations and memories is key. Opting to refurbish a wonderful old table you find that just needs a bit of love, or finding how to display your holiday photos so you can enjoy them year-round and recall happy memories.
This doesn't need to be done all at once, but when you get the opportunity, take stock of what you have and ask whether the objects that you possess in your home bring you joy, or whether they are purely there for function. Then, when you can, try and incorporate more pieces that bring back happy memories, evoke nostalgia and have stories of their own to tell.
How to bring hygge into your home
Relax by candlelight
Bring the outside in
Make your home a space to gather
Raise your comfort levels
Surround yourself with important objects and memories
With these simple tips, you can bring some more hygge into your home and start to see why the Danes are some of the happiest people in the world. Or, if you want to experience it in real life then why not visit Denmark on a Baltic and Scandinavia cruise? Whether you want to visit with Azamara Cruises or on one of our family cruise holidays, we can be sure to help out.
If you want to read more, take a look at our cruise blog.