Located on Spain's sunny south coast, you'll find the distinctive yet homely Gibraltar. A British Overseas Territory easily accessible when cruising from Southampton, visiting Gibraltar gives a sense of familiarity while offering a unique and curious extension of Britain's culture - just with clear skies and year-round sunshine!
From meeting mischievous monkeys to hiking the famous rock, shopping until you drop on Main Street to walking across the Skywalk, there's so much to see and do in Gibraltar. Read on to see the amazing adventures that await:
Eat like a local at Café Rojo
Although inherently British, Gibraltar's Spanish influence means it serves up some delectable dishes. Blogger Violet Glenton recommends Café Rojo for local cuisine and a fun, lively atmosphere. "My brother-in-law lived in Gibraltar for two years, so I have a little inside knowledge! An absolute must is to go to Café Rojo, not only can you explore one of the more fun parts of the region but you can taste the local cuisine too. It's very reasonably priced and enriches you in that cosy, culture-full context. Also, make sure you try the goat's cheese!"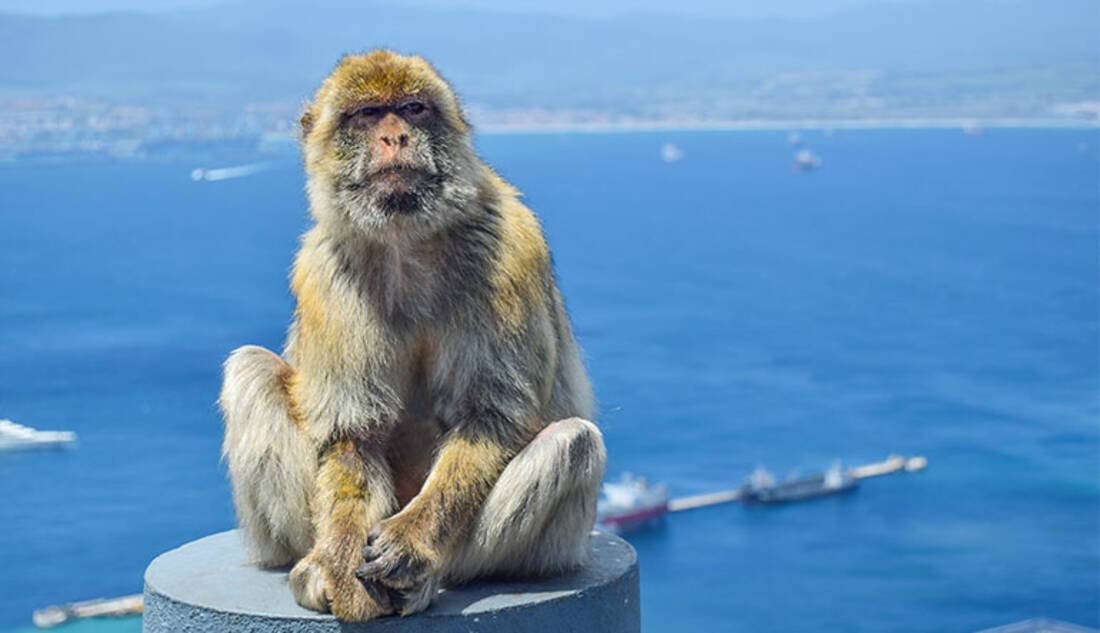 Get up close to Barbary macaques
You're most likely to meet Gibraltar's mischievous macaques around the Rock of Gibraltar. These playful creatures are very used to human interaction and won't hesitate to approach or even jump on you! They are also known to open pockets and unzip bags to find food. As the Barbary macaque is often found in Algeria and Morocco, no one knows how these playful apes came to live in Gibraltar. A common legend is that Lower St. Michael's Cave is linked by an undersea passage over 15 miles (24km) to Morocco, which is how the monkeys first arrived at the rock.
Although you're likely to find them all over Gibraltar, if you want to ensure you get to see these spirited apes up close, you'll want to head to Queen's Gate where a large population of them reside.
Go on a dolphin watching trip
Alongside being famous for its mischievous monkeys, Gibraltar is well-known as a prime dolphin watching spot. In the Strait of Gibraltar, you'll find common dolphins, bottlenose dolphins and even striped dolphins.
Travel blogger Paul, from blog A Luxury Travel Blog, recommends booking onto a dolphin watching excursion. "Go on a dolphin watching trip! Cruises typically take a little over an hour on specially designed boats that are perfect for cruising alongside dolphin pods. The chances of seeing dolphins are around 99% and you may even see large pods of up to 200 dolphins. If you go during July or August when the tuna migrate, you may even see an orca too."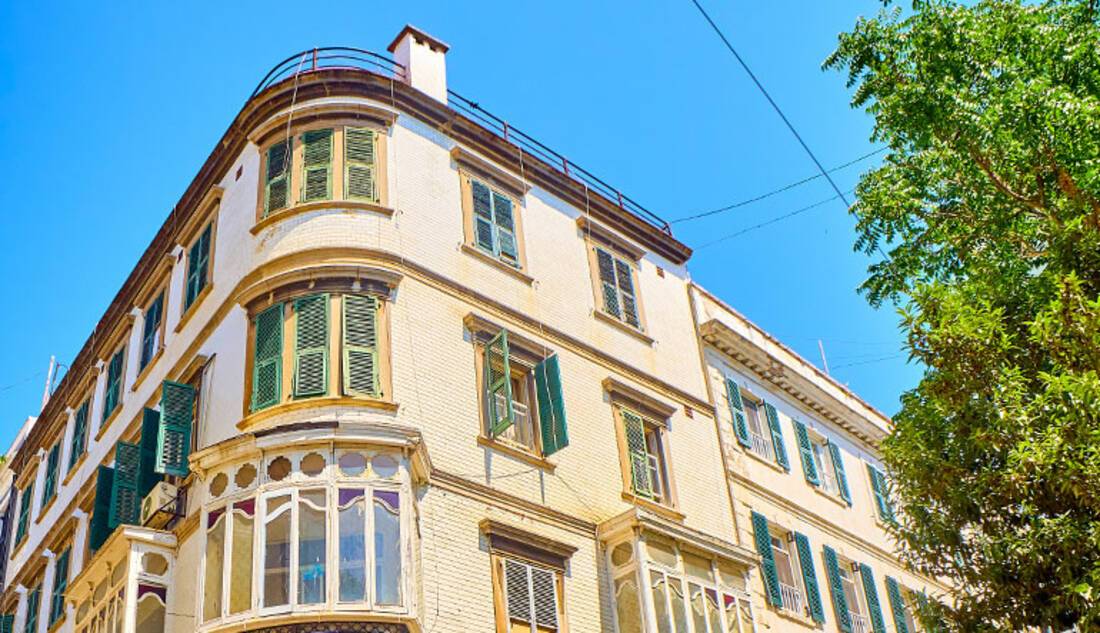 Go shopping on Main Street
Want to pick up some souvenirs or simply shop until you drop? Gibraltar's Main Street offers a fantastic shopping scene. Just one kilometre long, Main Street is the arterial artery of Gibraltar. Here, people run day-to-day errands, hit the shops and enjoy Gibraltar's nightlife - all along one vibrant, bustling stretch.
From quaint coffee shops to a very familiar Debenhams department store, Main Street is Gibraltar's commercial hub. Just don't forget to look up and check out the age-old architecture and past cultural influences etched on the street's buildings.
Have afternoon tea at The Rock Hotel
Worked up an appetite after shopping? Angie from The Belle Blog, lives part-time in Gibraltar and has a great afternoon tea suggestion for when you need a sugar rush. "Afternoon tea at The Rock Hotel is a must," she says. Described as 'one of the Mediterranean's most famous hotels,' The Rock Hotel serves up a fantastic afternoon tea as well as other delicious dining options. The hotel is also set in an 8.9-acre landscaped garden with geraniums and a wisteria-covered terrace, making for a gorgeous backdrop to enjoy a cup of tea and slice of cake.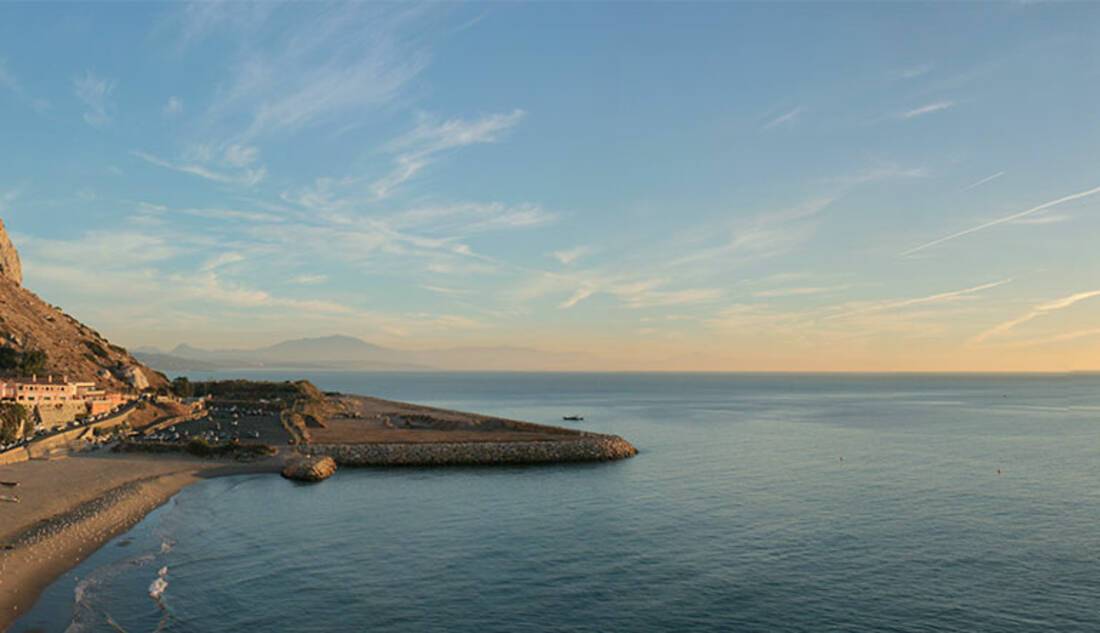 Sunbathe at Camp Bay & Little Bay
Need a breather after hiking down the Rock of Gibraltar? Natalie from Hello Cuppies recommends Camp Bay & Little Bay to sit back, relax and catch your breath. "After hiking down the rock, walk around to the southwestern end where you'll find an amazing open public swimming pool to cool off in."
Complete with two swimming pools, a bar, restaurant and rocky beach, Camp Bay & Little Bay is a picturesque location. You'll also find a man-made waterfall and even an artificial reef with thriving marine life which is also a popular diving site. This south-facing haven is perfect for sun-worshippers, so make sure you stop here for some well-earned rest and relaxation.
Visit the Botanical Gardens
Gibraltar is thriving with plants and wildlife, all of which can be witnessed at Gibraltar's Botanical Gardens. Jennifer, blogger at Mighty Mama Bear, explains why a trip to the Botanical Gardens is a must. "After the buzz of the Rock of Gibraltar and Main Street, it can be really tranquil and relaxing if you time it right. The colours are beautiful if you visit at the right time of year."
"I also second the botanical gardens," says Mary from Camping and Cruising. There is a children's play park there too. We visited on a day when local children were making their Holy Communion and having photographs taken in the botanical garden. It was so lovely to watch and see their outfits."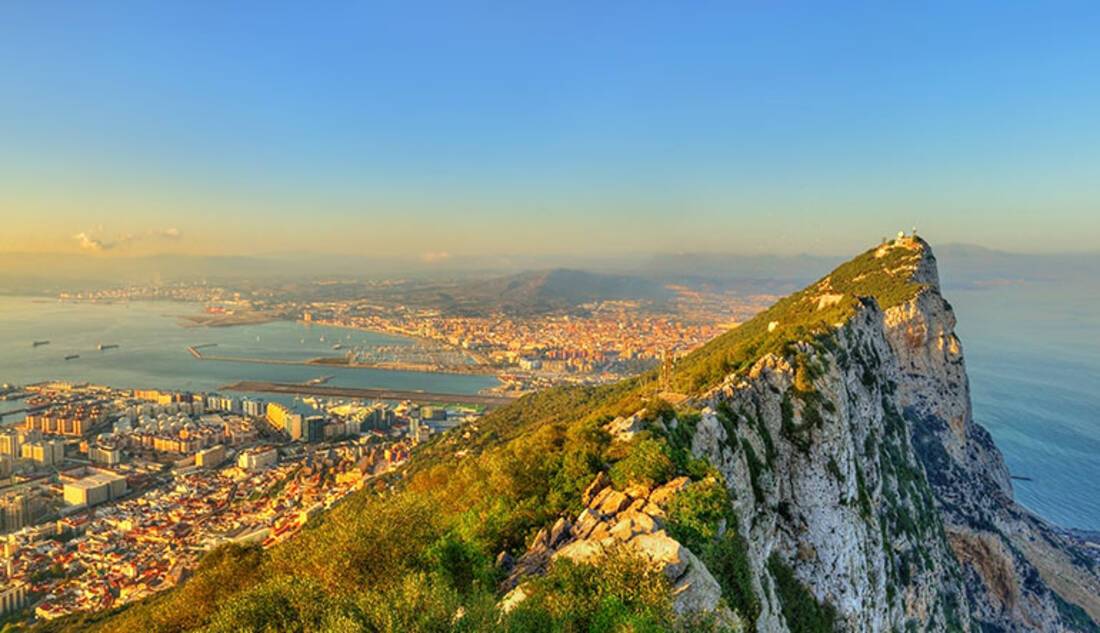 Visit the Rock of Gibraltar
A cruise to Gibraltar is incomplete without a visit to the destination's most popular tourist attraction, The Rock. Standing proud at 426 metres, this stunning natural cliff formation offers breathtaking views of the patchwork of buildings that sweep across the horizon. Getting to the top is also an unmissable experience. Cable cars can whisk you up the cliffside, offering more rounded views and far-reaching sights along the way. Or, if you'd prefer, you can trek the winding trails and immerse yourself in nature.
Walk across the Skywalk
You can also see Gibraltar from above by braving the Skywalk. Walking along Gibraltar's glass skywalk offers thrilling views of lush green foliage and dramatic cliff sides. Travel blogger Steve, from The Trip Goes On, said, "One of the best attractions on the Rock of Gibraltar is the 340metere high Skywalk. One of the best things about it is being able to see not only Spain but Africa too. There aren't many viewing platforms in the world that offer the view of two continents.
"The Skywalk is part of Gibraltar's upper nature reserve and is a wonderful place to while away a few hours - just watch out for the macaques!"